Best Weight Lifting Gear for Your Home Gym
It seems like a complicated task to build your own personal gym.
Expenses add up quickly for each little piece of equipment you'll need to purchase. Buying little bits and bobs is less than efficient – if you build a decent framework out of reliable, multi-use pieces of equipment, you'll find that your money goes much further.
In order to build a fully functioning weight gym that will perform even better than the stations at a regular gym, you'll only need to focus on a few core things.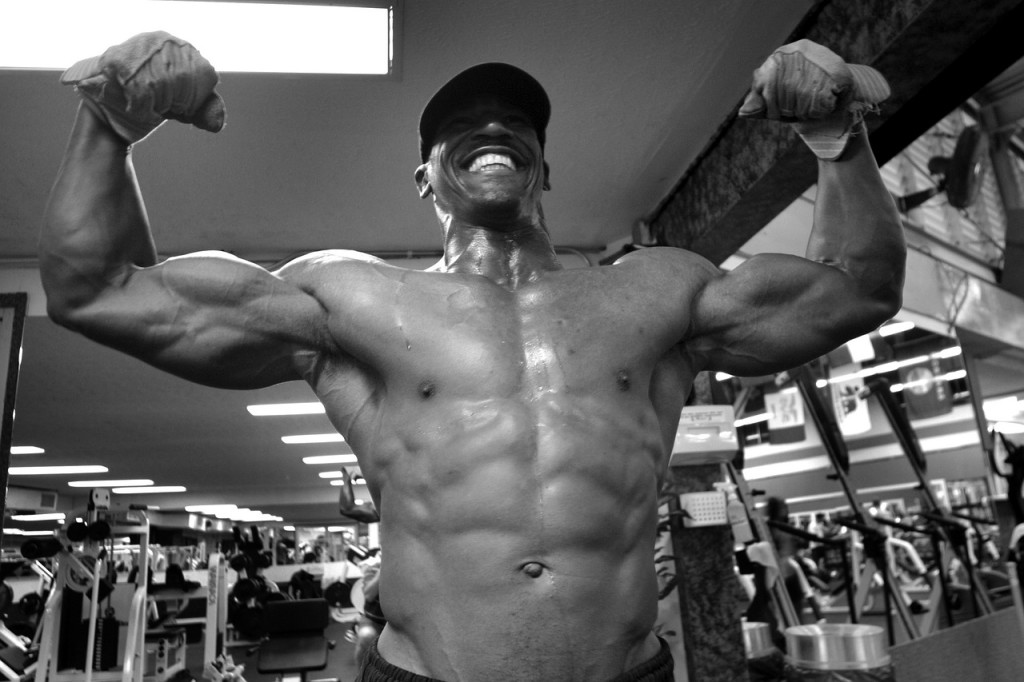 What you choose will depend on your budget, how much space you have, and what level of physical strength you're at while you start your weight lifting journey.
Remember that it's better to make one investment that will last a long time, rather than settling for a less expensive counterpart that you'll need to replace or add to later.
Squat Stands
Squad stands are a great piece of equipment for lifters, especially if they're building their weight lifting gym in an area with limited space.
Squat stands are similar to power cages, but the range of motion is a little more limiting. Power cages have a squat stand already built in, but they take up a lot of vertical space. If you aren't able to fit a power cage into your workout space, a squat stand is the perfect alternative.
Squat stands provide you with everything you need for low lifting exercises. They're durable steel poles with safety spins, designed to support your barbells. If you practice barbell squats without a stand, you pose the risk of dropping the weight and injuring yourself.
This is one investment you don't want to skimp out on.
Our Recommendations
Valor Fitness BD-9 Power Squat Stand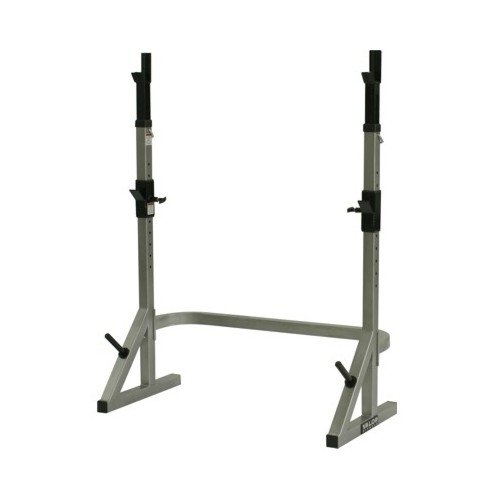 ---
CFF Squat Stands Gen 2 – 750 LB Capacity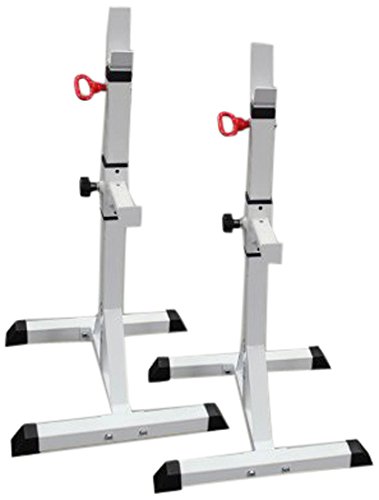 Power Cages
If you have the space for one, a power cage is a vital piece of equipment. It's designed to do everything you could ever dream of doing, and some of them come with attachments and performance packs that drive up their value even further.
Power cages are durable, sturdy racks that you can work out inside of. They come with adjustable pegs for safety hooks, allowing you to place your barbells at whatever height is comfortable for you – high for high lifting, and low for squat lifting.
Many of them also support chin ups and lateral pulls by allowing you to use their heavy-duty frames for an extended range of exercise.
Essentially, a power cage is an entire gym inside of a single steel frame.
Any barbell lifting you need to do, you'll be able to do within this space. By adding a bench, you can increase their potential even further.
Our Recommendations
Valor Power Rack with Lat Pull Attachment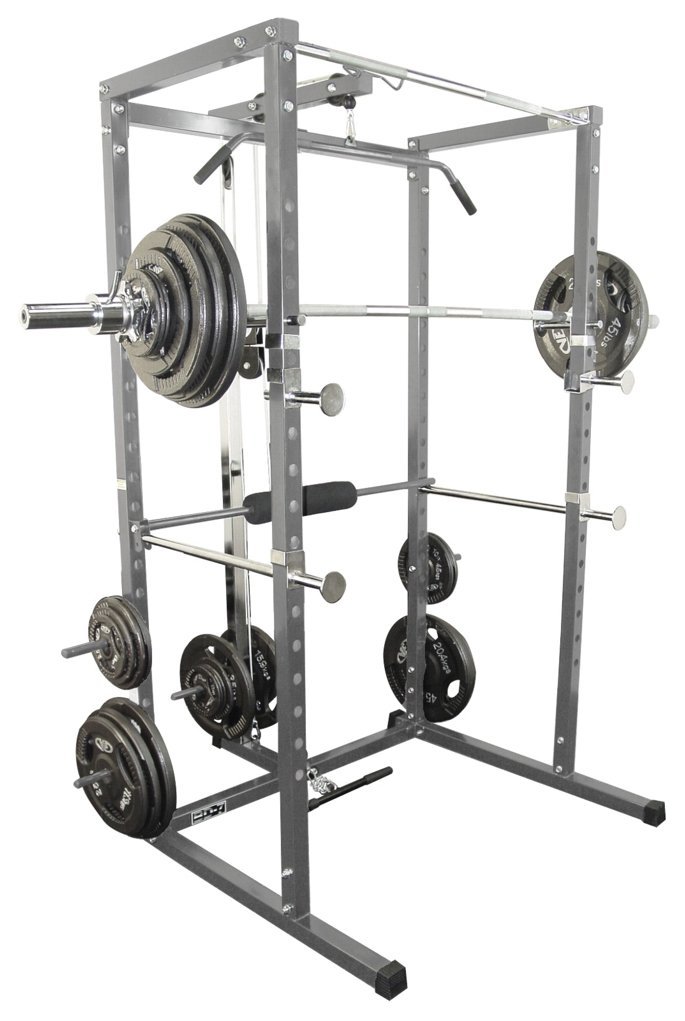 ---
Marcy Olympic Strength Cage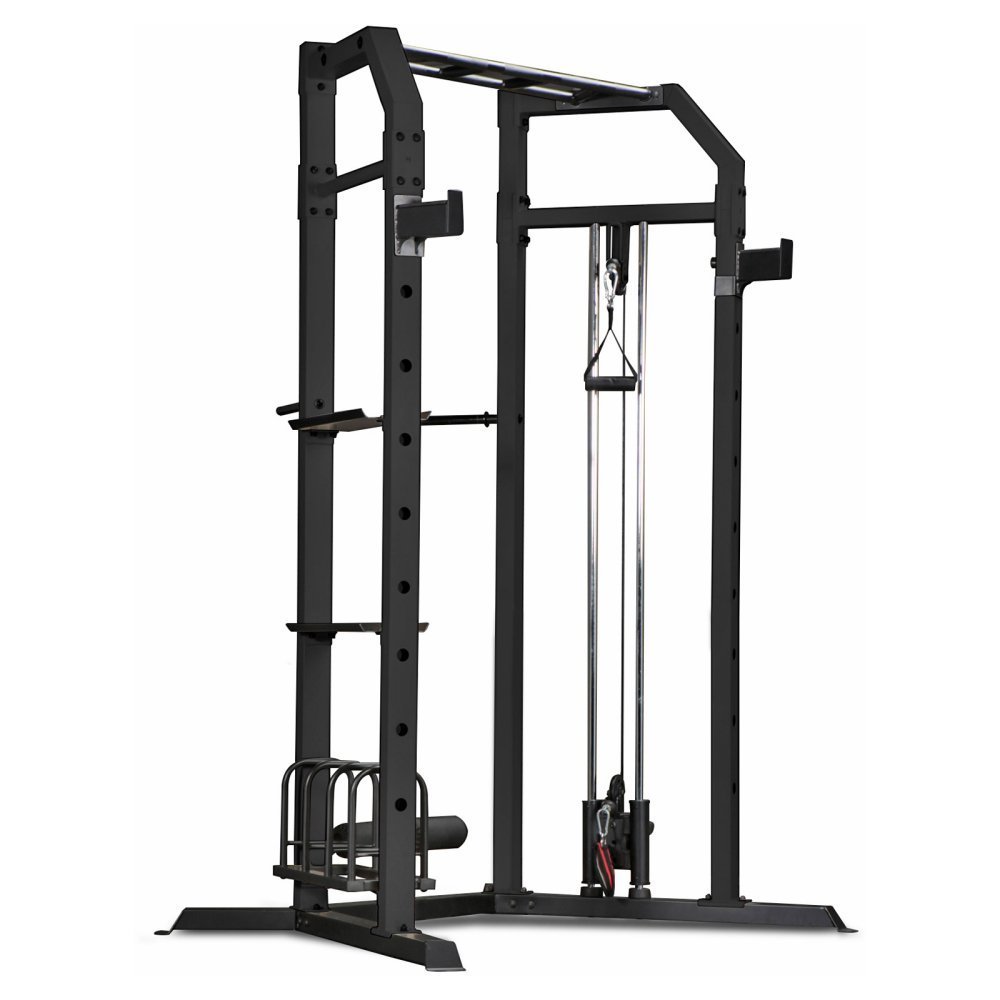 ---
Cap Barbell Ultimate Power Cage with Performance Pack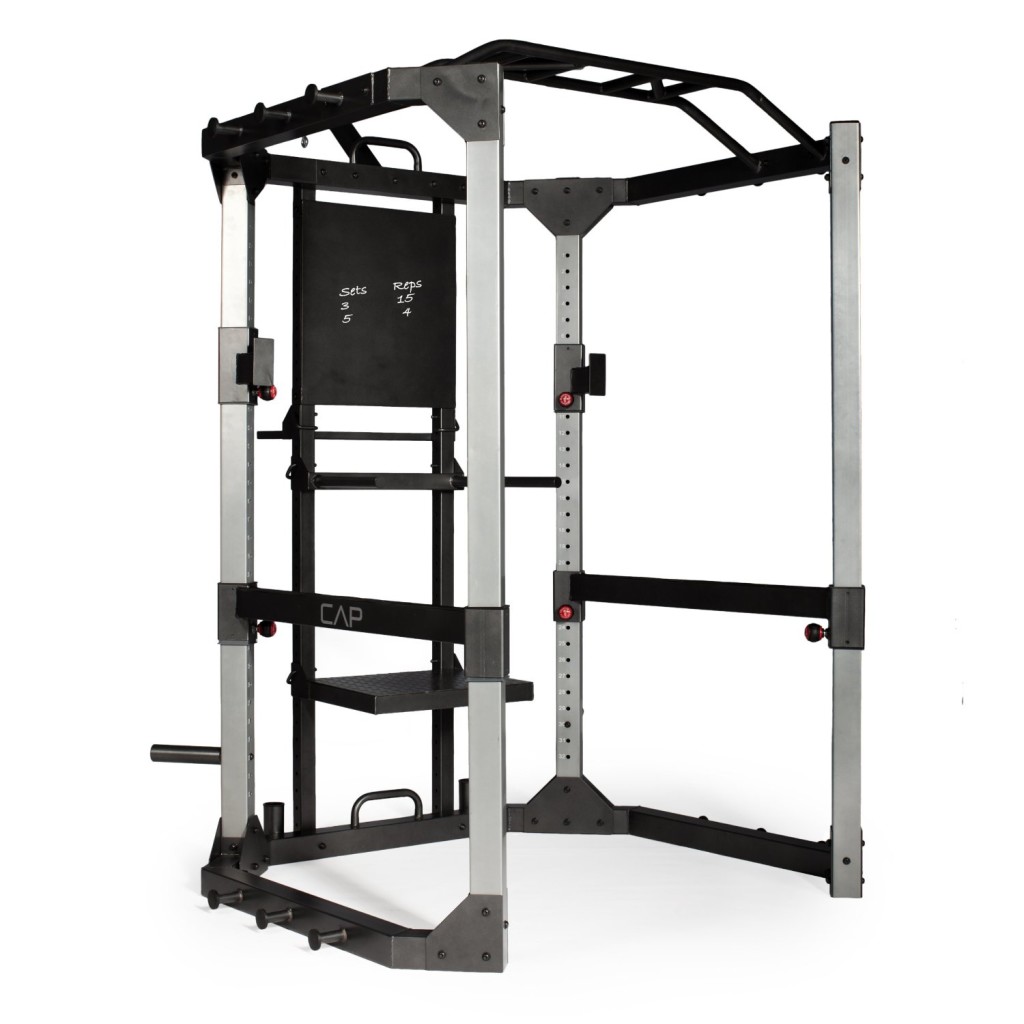 Benches
In order to make the most out of your squat rack or power cage, you'll need to add a lifting bench.
The bench can be used with the rack or cage for most exercises, and alone for other simple exercises such as simple rows and any lifting technique that requires the use of dumbbells. This creates a double duty piece of functioning equipment. Instead of buying separate bench pressing equipment, you'll be able to use what you already have with one simple addition.
It eliminates the need for an excess of workout equipment or machines. A bench is a necessary investment to help you maximize the productivity of your home gym.
Our Recommendations
Marcy Utility Flat Bench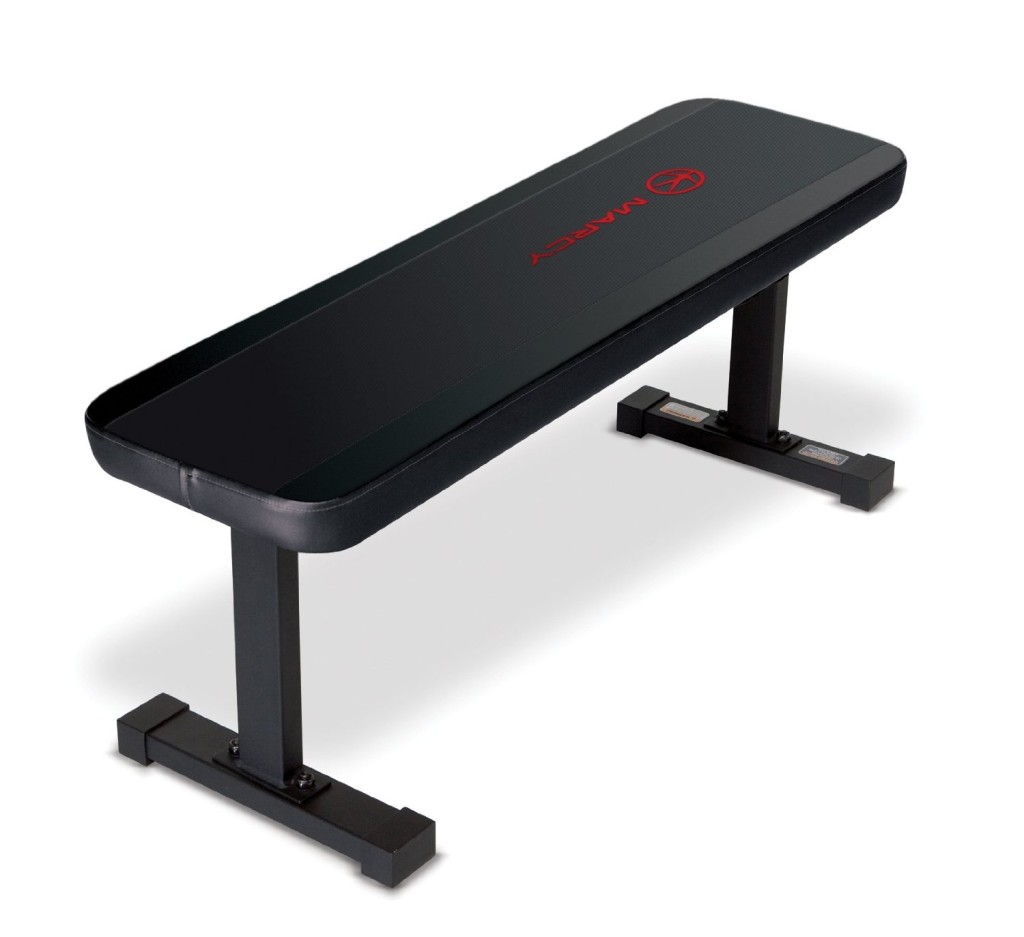 ---
CAP Barbell Deluxe Utility Bench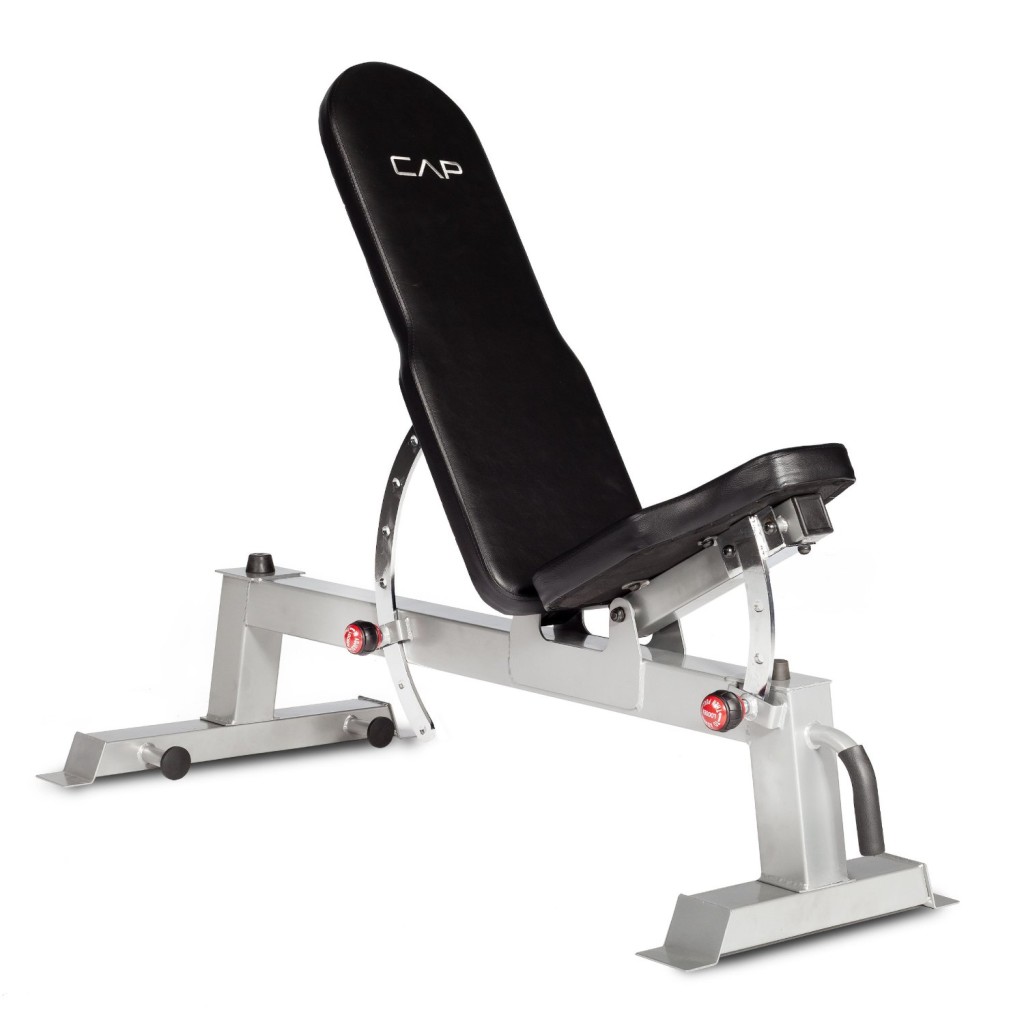 ---
Weider Pro 255 L Slant Board/Ab Bench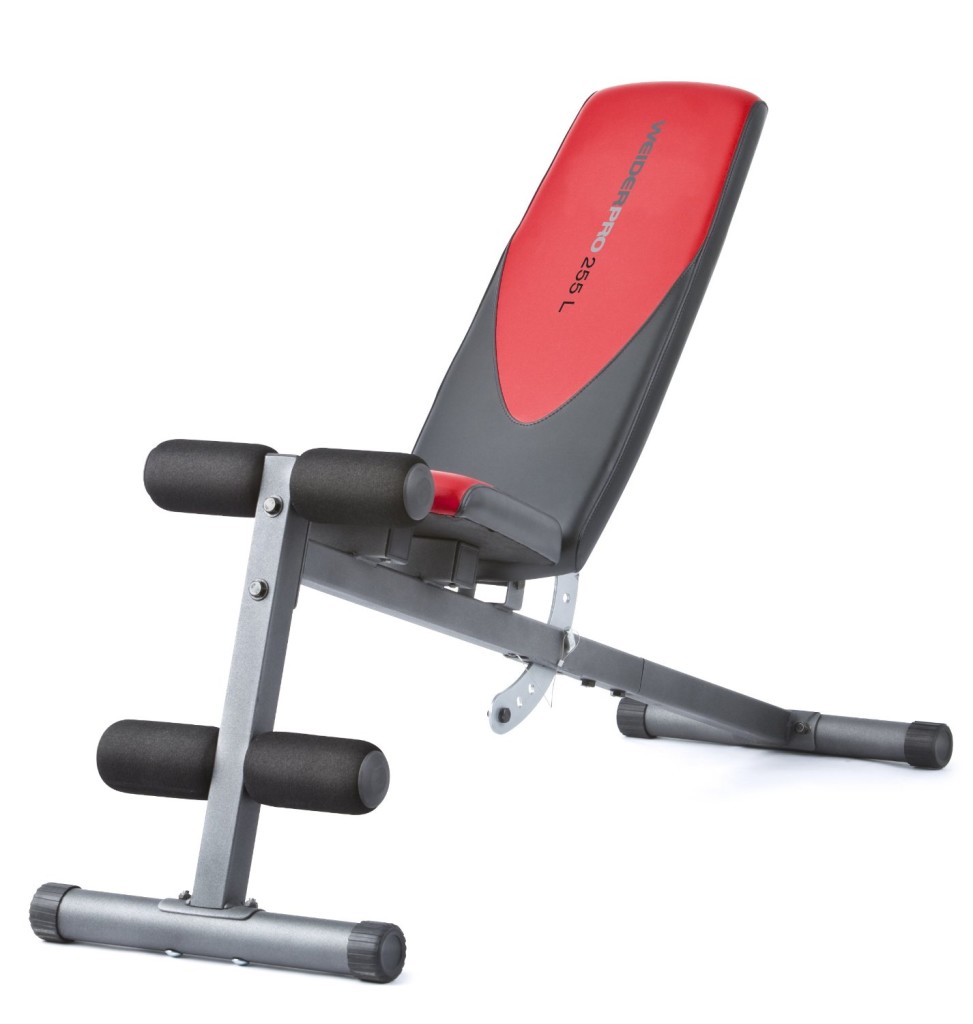 Adjustable Dumbbells
Never purchase individual preset dumbbells.
When you pay for each set individually, the costs add up to insurmountable numbers. Not only is it more expensive, but you're creating a lot of clutter. When you bring home 12 sets of dumbbells, you'll need to find a place to store them.
Traditional plate dumbbells with threaded ends are better than individual barbells, but they're still complicated to gather and store.
 Purchasing newer style adjustable dumbbells gives you the best value for your money. Most of them are easy to change within the stand that they come with, and can be adjusted from anywhere between 2.5 to 50 pounds.
These offer a great value, superior versatility, and the best space saving solution. It doesn't get much better than high-tech adjustable dumbbells to make your workout simple, safe, and easy.


Our Recommendations
Power Block Adjustable SpeedBlock Dumbbell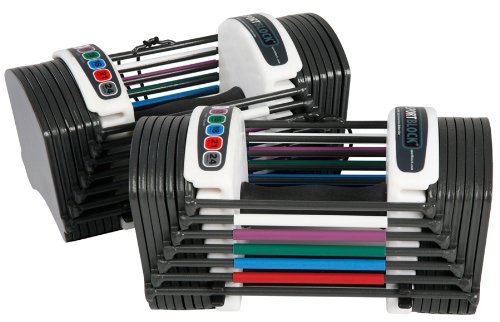 ---
Unipack One Pair of Adjustable Dumbbells

---
Nautilus Universal PowerPak Adjustable Dumbbells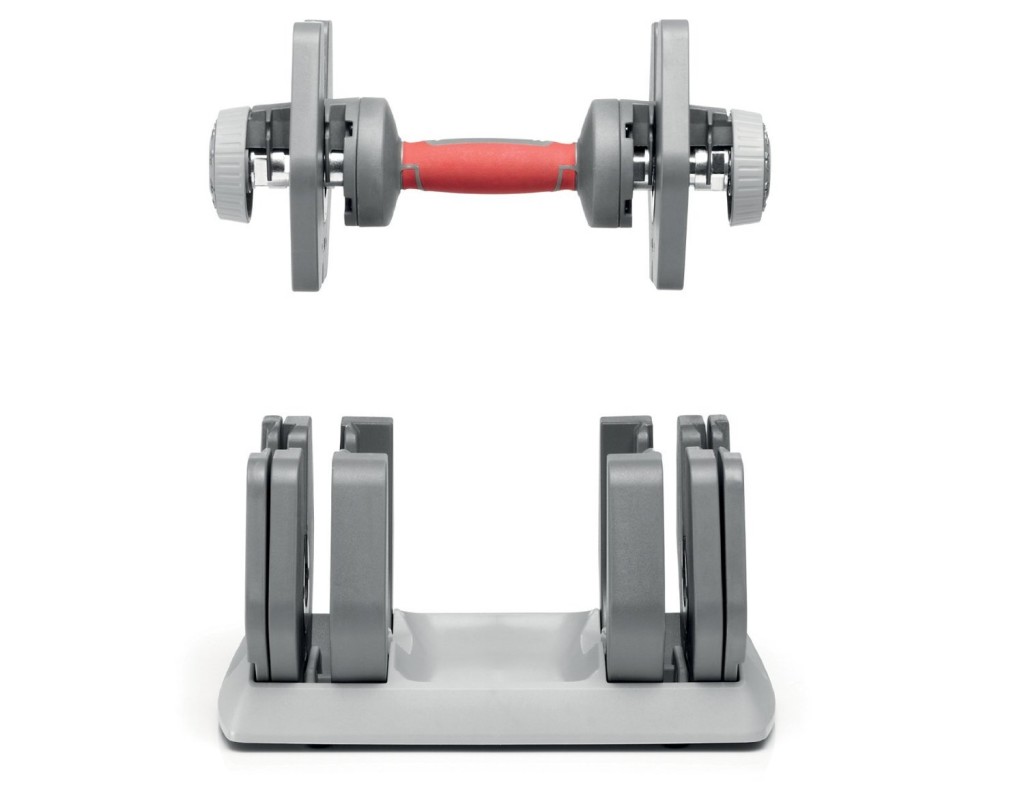 Barbells and Curling Bars
You're going to need barbells to stock your power cage or squat stand.
You obviously can't sub in dumbbells because of their small size. If you want to intensify your game when it comes to squat lifts and power cleans, you'll need a reliable dumbbell to help you reach your fitness goals.
There aren't a lot of bells and whistles as far as barbells go.
At the very least, you'll want to make sure you're getting a solid barbell with coated weight plates that will be durable enough to stand the test of time. 
For curling, you may want to get a different bar. Curling bars have grooves with grips that make them easier to safely hold and use. Bends in the handles are designed to accommodate your hands, making it easier for your to maintain the proper form while you're lifting.
Most of the time, curling bars are compatible with weight plates made for barbells by the same manufacturer. They aren't very expensive, and it's worth the investment to have a bar that's a little safer to use for certain exercises.


Our Recommendations
US Weight F0105E- 105-Pound Weight Set with Dumbbells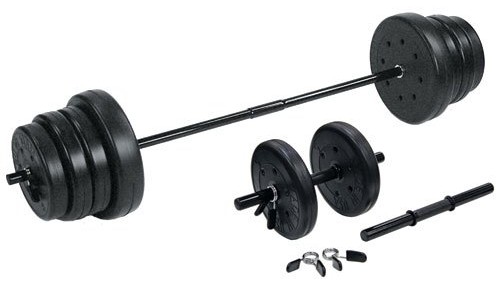 ---
Gold Gym Barbell Weights Set for Home Gym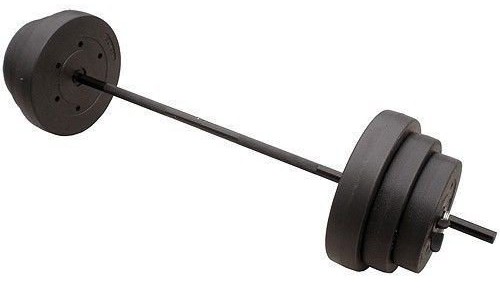 The best news about all of this equipment is that all of it is a one-time investment. You'll never have to pay for a gym membership or the transportation costs to get to and from your gym.
When you shop smart, it all pays for itself in the end. You can't beat the value you get from a home weight lifting gym.