7 Inspiring Vegan and Vegetarian Athletes
Naysayers mock vegans and vegetarians for their diets and lifestyles.
The typical portrait of an athlete is someone who consumes tons of meat, as meat is high in protein and protein is associated with muscle growth. People may try to get you down, discouraging you from moving forward.These athletes prove that vegans can also be the best at what they do: take Your inspiration to start our way to the top today.
In reality, plant protein does tons of good for so many athletes, who were able to make a statement that took their sport by storm without ever having to compromise on their ethical values.
1. Nate Diaz
Diaz is a powerhouse.
This formidable opponent in the world of UFC fighting, having cemented his position by taking out the Featherweight Champion Conor McGregor. Critics have attempted to mock him for eliminating all animal products from his diet, but Nate Diaz has successfully laughed in all of their faces.
Proud to be a vegan, he's quick to tell others that he fully intends to stick with his healthy lifestyle. "Who's the real beast?," Diaz asks, " [A raw vegan diet] is more savvy and animalistic than anything. If anything, meat's gonna slow you down."
2. Venus Williams
International tennis star Venus Williams was faced with a difficult dilemma. While she was at the top of her craft, she was faced with devastating news.
She was diagnosed with a rare and incurable autoimmune disease called Sjogren's syndrome, and this disease threatened to keep her down. Following the advice of her medical professionals, Venus adopted a raw vegan diet to help curb the fatigue her disease made her feel.
Soon after, her sister Serena Williams jumped on board, and both of them swear by the power of their diets. They continue to be irreplaceable legends in the world of tennis.
3. Mike Tyson
Tyson is one of the most recognizable boxers in the world, known for his bad boy antics and devil-may-care attitude.
While Tyson spent a lot of time living on the edge, his body began to accumulate damage. After prolonged use of drugs and the blatant neglect of his health, Tyson decided it was time to make a meaningful change.
For him, this meant becoming a vegan.
After making the switch, Tyson lost over 100 pounds and found himself happier and more energetic.
4. Brendan Brazier
Brendan Brazier is a former Ironman competitive triathlete and a Canadian 50k race winner.
While his training efforts have undoubtedly paid off, he insists that he owes a large portion of his success to his vegan lifestyle. Brazier has published several books about plant based diets, which he calls Thrive Fitness.
He's also the proprietor of his own company, Vega, which exists solely to provide vegan-friendly nutritional supplements for aspiring vegan athletes.
5. Bill Pearl
Bill is certainly an accomplished bodybuilder. With his first award as Mr. Universe in the Amateur division, he went on to win it in the professional division four times.
Later on, he would come to be named the "World's Best-Built Man of the Century", and it's hard to contest the power that title holds.
He's also a recipient of the coveted Arnold Schwarzenegger Classic Lifetime Achievement Award. The best part of all of this is that Bill Pearl has been an avid vegetarian since he was 39 years old.
 Though Bill Pearl has been retired since 1971, he's continued to be one of the most respected figureheads in the body-building world
He's served as a mentor for a number of successful body builders and been featured in several athletic documentary films.
6. Mac Danzig
MMA fighter Mac Danzig slowly transitioned into the world of veganism.
As he became increasingly interested in animal rights advocacy, he slowly but surely started eliminating all animal products from his diet. Now, Danzig is proud to say that he's been a vegan since 2004, and he never plans to turn back.
The macho world of MMA fighting has shared their criticism of his diet, but Danzig isn't hearing any of it. In fact, he shared a wise retort of his own with interviewer Frank Curreri that vegans everywhere will find inspiring: 

"When people first start realizing that I was Vegan, I was the odd man out.
I was the only person in combat sports doing it. It didn't matter how many fights I won, whenever I'd lose people would always criticize my diet. 'Oh he doesn't get enough meat and protein in his diet, that's why he lost!'
And more and more people started doing it, so I don't find myself getting criticized as much. I've been getting more and more positive feedback. People do seem more curious about the diet and more accepting."
7. Carl Lewis
Lewis has been awarded an astounding 9 gold medals for Olympic sprinting, relays, and long jumps.
He holds the world record for an indoor long jump, and his victory spree of 65 back-to-back victories is one of the longest championship streaks in all of athletic history. This lead to him being recognized as Sportsman of the Century by the International Olympic Committee, and it isn't hard to understand why.
Looking for ways to maximize his nutrient intake while reducing the amount of empty calories he consumed, Lewis found veganism to be the solution he was looking for.
He found that changing his lifestyle never slowed him down. In fact, his most successful year of track running was the same year he had become a vegan. He swears by the benefits of a vegan diet for looking good, feeling good, and performing at maximum efficiency.
Don't let anyone tell you that vegans or vegetarians don't have what it takes to become legends in the world of athleticism.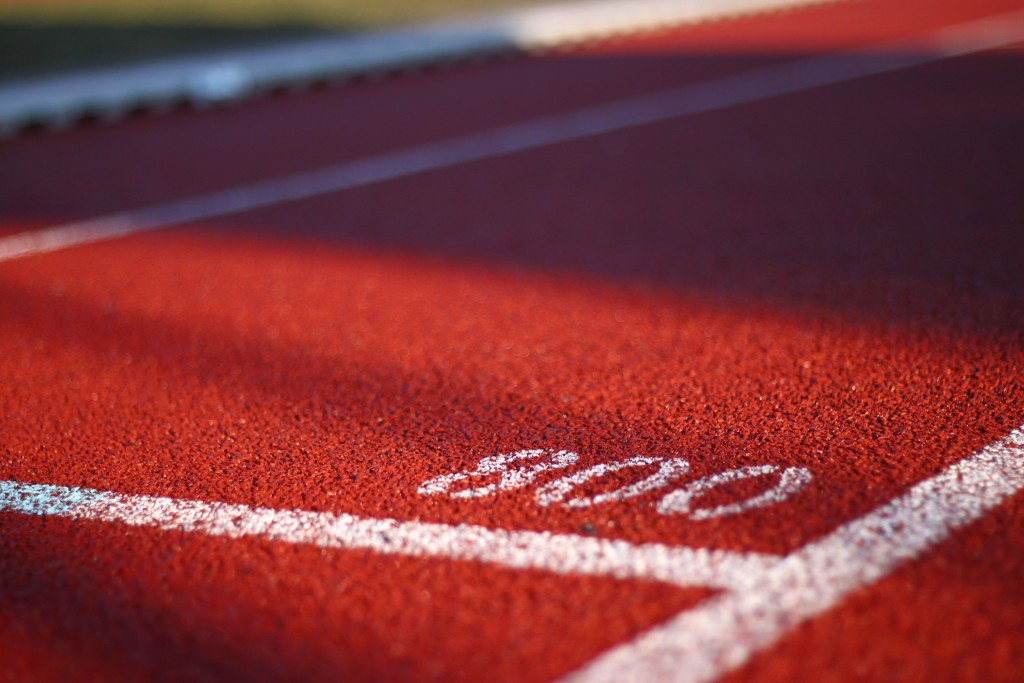 Many celebrated athletes are unwaveringly proud of their decision to drop meat from their diets, and many more continue to follow suit. Veganism is becoming more popular in current times, and pretty soon, it will be a common occurrence to see a vegan holding up a gold medal.
If you train hard enough, perhaps one of those vegans can be you.
Comments