TOP 8 Best GPS Running Watches of 2021 Tested & Reviewed
GPS watches are an excellent tool for any runner.
They are a huge help for collecting data on your fitness, staying true to a training plan, and encouraging you to stay accountable to your goals.
In this article, we'll review 8 of the best GPS watches for running in 2021 and then go into a bit more detail on how to make the right choice for your running needs.
TOP 8 Best GPS Running Watches of 2021
Review: The Garmin Forerunner 945 is as good as it gets tech-wise, but also as pricey as it gets.
Not everyone will need the type or amount of functions that the 945 offers, but if you're really into tracking your metrics and you appreciate the best of what technology has to offer regardless of the price, this might be your watch.
On the outside, it's very similar to its predecessor, the 935, but the technology has made vast improvements, including a more accurate heart rate monitor and the ability to store music.
Pros
Elevate optical heart rate sensor.
Music storage.
Garmin Pay compatible.
Built in topo maps for navigation.
10 hours battery life in full GPS mode.
Cons
Takeaway
This is the watch you want if you're looking for something that will allow you to leave your phone at home while you go out running. This is the best GPS watch for running in 2021 and the best GPS watch for running and hiking due to the built-in topo maps.
Review: If you don't quite have the budget or need for the 945 but still appreciate the best of what Garmin has to offer, the Forerunner 935 is a great alternative.
It has all the training metrics you could need or want, including training status, VO2 max, and a built-in barometric altimeter for accurate elevation change.
It comes in a pretty durable and hard-wearing package with chemically strengthened glass and a strong casing. It's also multisport compatible and waterproof.
The wrist heart rate monitoring isn't quite as accurate as the 945, but this is still fairly new technology and no one's nailed it. But, the 935 pairs up with chest strap heart rate monitoring for even more accurate metrics.
Pros
24 hour battery life in GPS mode.
All the training metrics.
Smart notifications.
Different wrist bands available to change styles.
Wrist-based heart rate and chest strap compatibility.
Cons
No music storage or Garmin pay.
Marginally less accurate than the 945 but still far ahead of lesser models.
Takeaway
The next best option from Garmin and an excellent value option, especially if you already have a chest heart rate monitor to pair it with.
Garmin Forerunner 245 Music
Review: Another slight step down in the Garmin series for the more budget but still quality conscious runners, the 245 music is an excellent value option.
It's especially well-suited for runners who want to leave their phone at home but still have music to listen to while they run.
The Garmin 245 Music lets you store music or stream from Spotify while still having all the training metrics you could want including wrist heart rate, VO2 max, cadence, and stride length.
Pros
6 hour battery life in full GPS and music mode. 2 weeks in smartwatch mode.
Bluetooth and Wi-Fi connectivity.
Music storage.
Advanced training metrics.
Garmin Coach and Garmin Connect.
Multisport compatible.
Cons
Shorter battery life in full GPS and music mode than the 935 or 945.
No barometric altimeter or preloaded topo maps.
Takeaway
This is a highly rated and top quality Garmin GPS watch that is ideal for runners of all abilities provided you don't need the navigation aspects of the 935/945.
Review: A trail runners dream, the Suunto 9 is Suunto's answer to Garmin's Fenix (which is not on this list because it's basically a more rugged version of the Forerunner 945 – if you're interested in more trail focused watches including the Fenix, check out our article here).
If your priorities lie in the running metrics and battery life and you're not too worried about the smartwatch side of things, the Suunto 9 Baro beats the Garmin watches.
It is very rugged with extreme battery life, multisport capability, optical wrist heart rate sensor, Bluetooth connectivity and FusedTrack technology which increases accuracy.
Pros
120 hours battery life in full GPS mode.
Bluetooth and USB connectivity.
Waterproof to 100m.
Barometric altimeter for elevation readings.
Large face is very easy to read.
Pairs with Suunto app to track daily activity and sleep.
Cons
Wrist heart rate monitoring isn't accurate enough while running – you're better off pairing this watch with a chest strap.
Takeaway
If battery life and tracking metrics are your priority and you're not looking for something to double as an everyday smartwatch when you're not running, this is a high quality, durable watch with accurate GPS and route tracking. It rivals Garmin's Fenix to be the best GPS watch for trail running.
Review: More affordable than the Garmins and Suunto but with excellent battery life and tracking metrics, this is a very high performing multisport and running watch.
It has all the latest training metrics including VO2 max, lactate threshold, stride length and personal fitness index, while accurately tracking your run stats.
And, what makes it really popular, is that unlike the Suunto, the Coros Apex is sleek and lightweight, making it suitable for all-day wear in a range of environments.
Pros
35 hour battery life in GPS mode.
It can be used for navigation by preloading a breadcrumb trail.
Optical wrist heart rate monitor.
Barometric altimeter.
Waterproof to 100m.
Smart battery life reminders.
Cons
Predictable accuracy issues with wrist heart rate.
Takeaway
With all the training and tracking metrics you could want for your running, a massive battery life and in a sleek and stylish package that wouldn't be out of place in the office, the Coros Apex is the best GPS watch for ultra running.
Review: The Polar Vantage V is on par with the two top Garmin Forerunners when it comes to price, and it's arguably similar in performance too.
It has an impressive 40 hours of battery life in GPS mode and it comes with all the most advanced running and performance metrics, including route guidance from uploaded points.
Its unique running metric, power, measures your effort as a percentage, giving you an idea of how hard you're pushing and how much harder you could potentially push.
Pros
Unique running metric – power.
40 hour battery life in full GPS.
High-quality optical heart rate monitoring.
All the top performance metrics including training load and recovery.
Waterproof – multisport compatible.
Barometric altimeter.
Cons
Some issues with GPS accuracy.
Takeaway
Whether you go with the Polar Vantage over the Garmin Forefunner is going to come down to personal preference and where your priorities lie.
At the moment, Garmin trumps on GPS accuracy but Polar has better battery life and potentially a slightly more accurate wrist heart rate sensor.
Review: With one of the most accurate wrist heart rate monitors on the market, the Polar Ignite is a slightly more affordable but highly popular alternative to the watches above.
Real-time metrics and Smart Coach tools make this one really user-friendly watch, with the exception of the screen's default mode being black until you actively move the watch towards you – a battery-saving but inconvenient quirk.
It does, however, prioritize sleep tracking and guide your training sessions based on how effective your recovery was. All the training and tracking metrics are there despite the lack of smartwatch features, making this an excellent option for budget-conscious, tracking focused runners.
Pros
Sleep and recovery tracking.
Sleek, minimalist design is office-safe.
Color touch screen.
Very lightweight.
Waterproof to 30m.
Cons
Minimal smartwatch features.
Takeaway
If you're looking for a lightweight and minimalist looking everyday watch with all the tracking metrics you could need for your sleep and training, the Polar Ignite is an excellent choice.
This the best running watch with GPS if you're looking for something you can wear to the office.
Review: The Polar M430 is on the list to provide another more budget-friendly but highly functional alternative to the pricey options.
It's not as good looking as the Ignite, with a definite sporty feel, but it's a high performer when it comes to tracking to your runs.
Similar to the Ignite but with buttons instead of a touch screen and more running specific as opposed to multisport, the M430 is a popular and top-rated GPS watch for good reason.
Pros
Accurate optical wrist heart rate.
Affordable.
8 hour battery life in GPS mode.
Sleep tracking.
Polar Flow app.
Training load and recovery status.
Cons
Lag time in screen turning on while in use.
Takeaway
If running as opposed to multisport metrics are what you're after and you don't mind the sporty look, the Polar M430 is the best running watch with GPS for people on a budget.
What Should You Look For in Your GPS Watch?
I'm assuming you're here because you want the convenience of being able to track your runs from your watch, without having to carry your phone with you.
But, a GPS watch is a pretty big investment. Not something you choose lightly.
It's worth taking the time to work out what your priorities are and make sure you choose a watch that will suit your needs.
Luckily, there aren't that many to choose from. But there are enough differences between the functions they provide to justify some careful thought.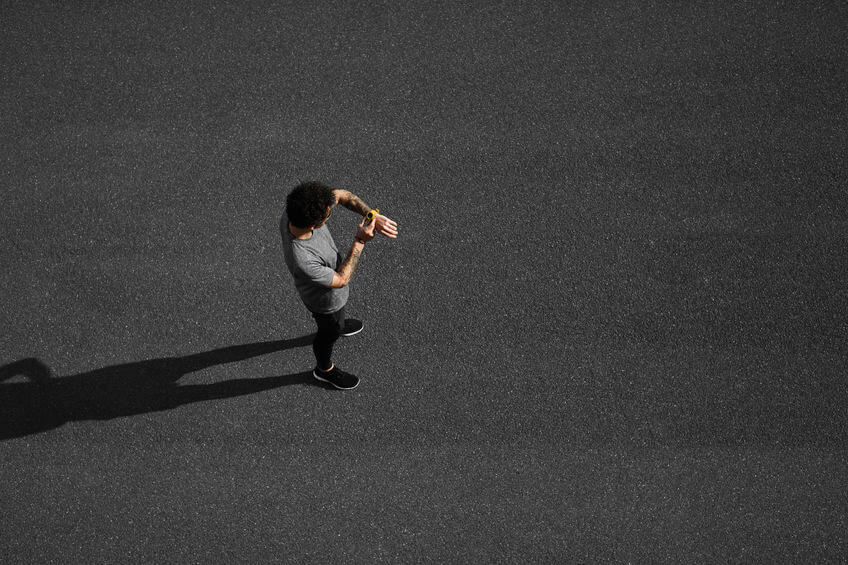 Battery Life
This is a big deal when it comes to GPS watches. Most will go for around a couple of weeks when the GPS tracking isn't in use.
But, when it is, battery life can vary from as few as 8 hours to over 100.
If you're into ultra running or 24 hour adventure races, battery life will be your main priority and probably make the decision for you.
Compatible Apps
It's all very well getting the data, but then what do you do with it?
Some watches are only compatible with their own apps while others allow third-party connectivity.
A GPS watch is arguably only as useful as the apps it pairs with so that you can use the information you gather in a meaningful way.
Lifestyle Features
This is where you can save money if your priorities lie with running and not with all the latest smartwatch features.
Lifestyle features may include being able to make purchases with your watch, store and play music and receive smart notifications from your phone.
User-friendly Interface
How easy your watch is to use once your running brain starts to get tired, or your fingers are little stiff, will make a big difference to how much you enjoy using it.
Do you prefer buttons or touch screens? Both have pros and cons when it comes to running watches.
Some people prefer touch screens, but they can be more temperamental once your fingers are a bit sweaty or it's raining.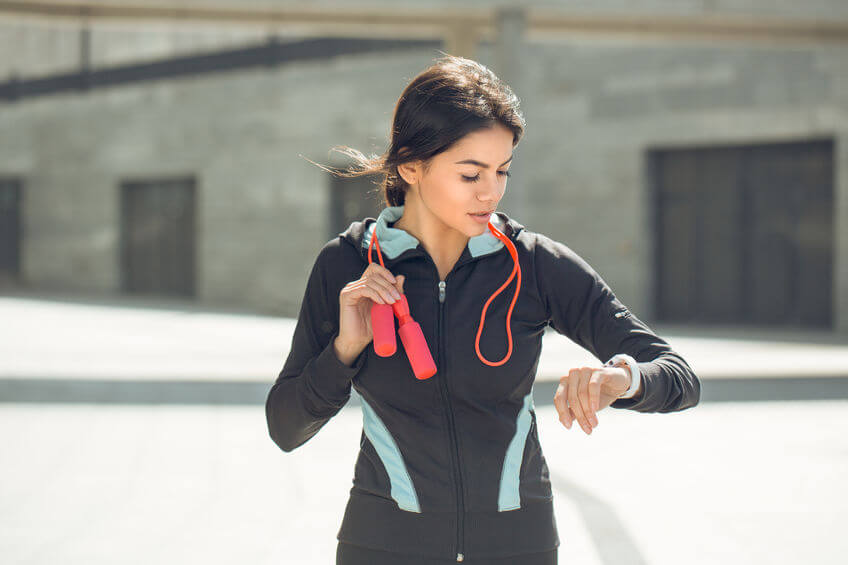 Running Metrics
This is the main drawcard of a GPS watch for running. What you're looking for here is time, distance, elevation change, pace, cadence, etc.
These are things that all of the watches on this list do well, though the real-time GPS accuracy varies a little for things like pace.
Performance Metrics
Performance metrics include things like VO2 max, lactate threshold, recovery and training load, etc.
These are also a pretty major drawcard, though a lot of them come down to the accuracy of the wrist heart rate monitor which varies a lot.
Wrist heart rate monitoring is still really new technology and is far from perfect.
For this reason, if you want really accurate stats, you're probably safer choosing a watch that is compatible with a chest heart rate monitor.
GPS Accuracy
This varies between devices but at the moment, Garmin and Coros have the most accurate GPS with Suunto and Polar lagging slightly behind.
The top watches also have built-in topographical maps and can actually be used for navigation when you're out trail running.
Needless to say, this isn't something everyone needs so you can definitely save money by choosing a model that doesn't offer this if it's not something you'd find useful.
Waterproofing
All good GPS running watches should be waterproof to cope with running in the rain.
However, many are actually waterproof enough to swim with and are compatible with a number of sports.
If you're into multisport, you'll appreciate being able to use your watch for your other sports, but if you're just a runner, you'll save money by choosing a more running-specific watch like the Polar M430.
Style
Are you looking for a watch you can wear all day to work and then to the bar after?
Some GPS watches do this better than others. The Polar Ignite, in particular, is one very good looking watch that wouldn't be out of place anywhere. Others, like the Polar M430, definitely can't hide the fact that they're a sports watch.
That pretty much sums up the factors to choose between. Aside from cost that is!
Once you know what your priorities are, it should be fairly easy to choose your new GPS running buddy!
Is trail running your thing?
We have some great guides here for other essential trail running gear if you're serious about hitting the trail in all conditions at all times of the day. We have a great guide for trail gaiters and the best headlamps for trail running so you'll be well equipped for your next trail run.
Alternatively, if you're not strictly a runner and you're looking for something that will help you along the journey to achieve your fitness goals, you might be more interested in a fitness tracker.
FAQs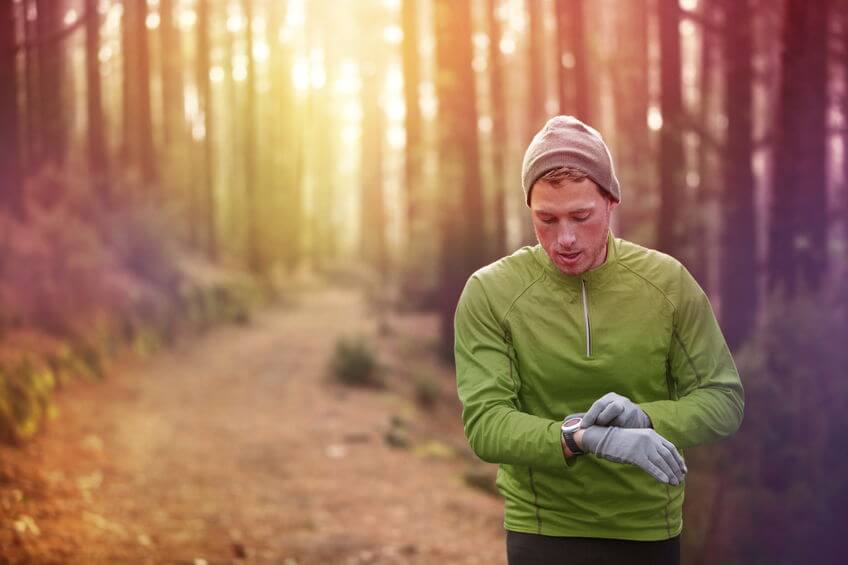 Is a GPS Running Watch Necessary?
No, if you don't mind running with your phone. If you want to be able to track any basic running metrics other than time but you don't want to have to run with your phone, then a watch makes more sense.
Are GPS Running Watches Accurate?
GPS accuracy varies between watches and brands. It also varies depending on the speed you're traveling at and whether you're running through a forest, built-up city, or open road.
All of the GPS watches on this list are accurate enough for the metrics they provide.
What is the Best Running Watch with GPS?
There's a degree of personal preference involved here the but most will agree that the best running watch with GPS is the Garmin Forerunner 945 followed by the Coros Apex.
Are GPS Watches Worth it?
If you're looking for more complicated metrics than your phone can provide and you appreciate the convenience of a wrist heart rate monitor and not having to wear a chest strap then yes, a GPS watch is definitely worth it. They will have extra technology, most often a built-in barometer for altitude, that your phone will not.
I hope you enjoyed my picks for the best GPS running watches of 2021.
They're not an investment that you should take lightly. But, make the right choice and you'll have a loyal training buddy for many years to come!
Subscribe to our newsletter for more!

Latest posts by Michael DuBoff
(see all)