TOP 17 Best Long Distance Running Shoes for Men & Women Reviewed 2021
If you're a keen runner, you'll be clocking up the miles pretty quickly and your runs will likely be getting longer and longer.
But not all running shoes are great for long distances.
I've put together a list of the 17 best long distance running shoes of 2021 to narrow your search and get you covering those miles with happy feet.
Read on for the inside scoop or skip to the last section if you want a bit more guidance.
TOP 17 Best Long Distance Running Shoes 2021
First up, the boys!
Here are the 9 best men's long distance running shoes.
Time for the ladies!
Here are the top 8 best long distance running shoes for women 2021.
How to Choose Long Distance Running Shoes
First, let's define long distance:
What NOT to Buy
First, if you are new to running, it is important to realize that there are differences between shoes designed specifically for running and those that are for cross-training, basketball, tennis etc.
Big brands like Nike, Reebok, Adidas, Asics, New Balance, Mizuno and others make shoes for all types of sports, including great running shoes.
Running shoes are special.
Running shoes are designed to hold up under high mileage, provide support, cushion and bounce that is great for running, but could be detrimental for other sports.
On the flip side…
Shoes that are great for CrossFit might give long-distance runners shin splints or plantar fasciitis.
Check out the article Cross Training Shoes Vs. Running Shoes – What's The Difference? For an in-depth explanation of the difference between the two styles.
Rule #1: Running Shoes are for Running.
If your sport is long distance running, you need a pair of good long distance running shoes.
Rule #2: Base Your Choice on Comfort.
Of all the possible shoe variables, the most important is the comfort, assuming you are following rule #1.
Comfort is more important than pronation, arch, foot shape, weight, drop or any of that.
Why?
If it hurts now, it will really hurt 10 miles from now. That's why.
If you are an overpronator, but all shoes designed for overpronators make your knees ache, ditch them!
Same goes for every other long distance running shoe trait I am about to list. The best endurance running shoe is one that is comfortable mile after mile (and doesn't result in injury).
Find the Best Endurance Running Shoes by Considering These Factors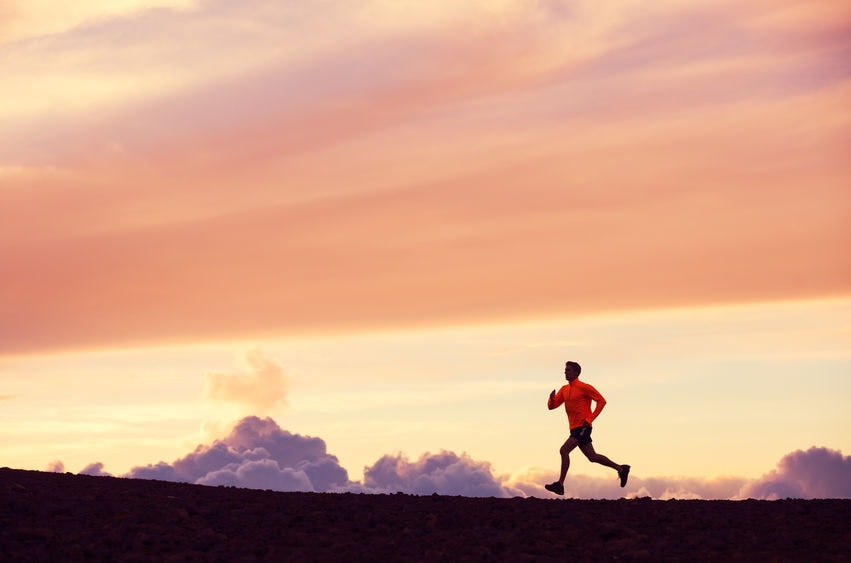 Know Your Pronation Style
I've covered pronation style in a previous article. If you want a more complete explanation, check it out.
If not, I'll sum it up here quickly.
In a nutshell:
Know Your Arch Height
Your arch falls somewhere along the spectrum of very high, high, medium and flat.
Shoemakers design shoes to fit feet all along the spectrum.
In the reviews below I try to include information about the shoe's arch support, and what height arch each shoe works best for.
Does Shoe Weight Matter?
Here is the deal with shoe weight.
Long distance and endurance running shoes are among the lightest athletic shoes on the market.
But…
Even amongst running shoes, there are differences.
Everyday training running shoes
Everyday training shoes, highly cushioned shoes, and stability shoes tend to be heavier, and as a consequence, they are slower.
But, heavier shoes are often more durable because they are designed to be used every day.
Racing shoes
Race day shoes are the lightest shoes out there. They are made from a responsive material designed for high energy return and speed.
They are usually less durable than everyday trainers. Race shoes are not the best choice if your goal is training because they wear out fast when used every day, and they're not cushioned enough to be comfortable.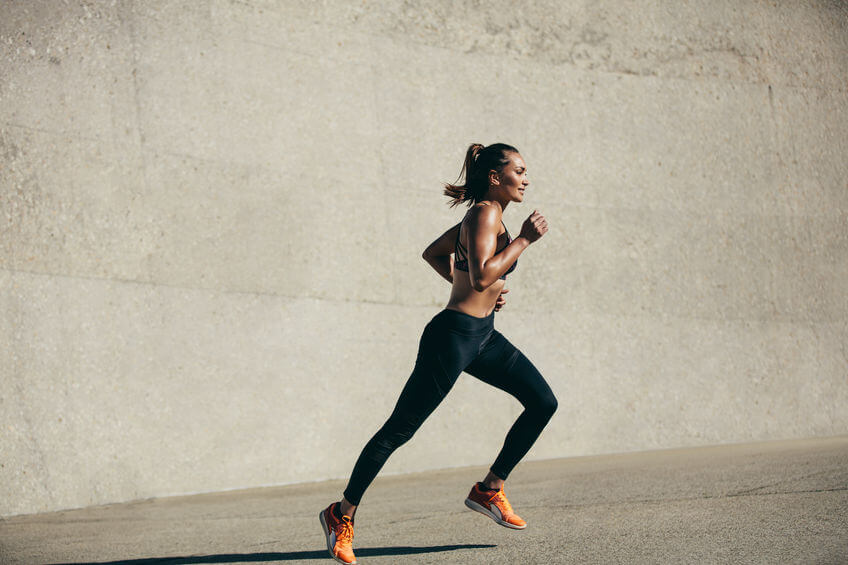 Does Drop Matter?
Shoe manufactures often talk about the shoe's "drop" or differential.
This is basically how much higher your heel sits than your toes.
Some shoes have 0 drop, meaning your toes are at the same level as your heel.
Most traditional running shoes have a higher drop than general-purpose athletic shoes for these two reasons:
But, thoughts surrounding the most natural way to run have changed over the years and more running shoe manufacturers are moving towards shoes with lower drops (4-8mm). This means you'll be forefoot or mid-foot-striking which is believed to be better for your joints in the long run.
Some people naturally run this way, others have to transition slowly and build up the muscles in their feet and calves.
Lastly, What About Gender Specifics?
The shoes in the list above are divided into men's and women's just to give it an even mix.
But really, every shoe on the list comes in a men's and women's version, so you can view the models above as interchangeable.
But when it comes time to buy, unless you're a large footed woman and usually buy men's shoes (which is completely fine), most people find that the shoes designed for their sex are more comfortable, provided the shoe company is actually making gender-specific shoes and not just 'shrinking and pinking'.
If you are after women's specific shoes, we have a great article with all the best women's running shoes right here.
If not, choose a shoe that matches your foot shape and support requirements, regardless of whether it's being marketed to men or women specifically. If it's comfortable and fits you well, it's a winner.
If you're thinking about doing a marathon, you might want to check out our article on the best running belts too, so that you can be sure you always have access to water and a snack, or just a handy place to put your phone and keys!
On the same note, you'll also be needing something to fuel up with.
Check out our article on the best pre-workout supplements for running to make sure you're in the best possible shape come race day.
FAQs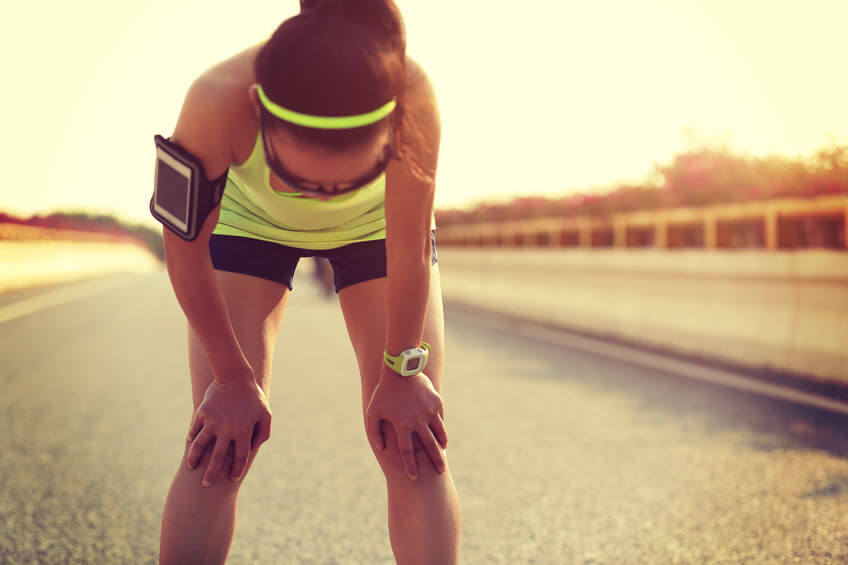 What Types of Shoes are Best for Long Distance Running?
Any of the shoes on the list above are all great options for long distance running. But, you specifically want to be looking for a good amount of cushioning that won't compress before your run is over.
How Many Miles Should You Run in a Marathon Shoe?
This depends on what kind of shoe you have and what kind of running you're doing in it. If you have competition shoes and want to wear them only for racing, they'll be good until around 150 miles.
If you have harder wearing shoes with reliable cushioning, you might get more miles out of them but you might relegate them to easy training runs once they start wearing out.
Do Running Shoes Lose Cushioning?
Yes and no. What happens is that over time, the cushioning gets compressed to the point that it doesn't decompress at the end of your run.
So, eventually, if you don't replace your shoes, you'll feel like you're running directly on the road – ouch!
Should I Buy New Running Shoes Before a Marathon?
No! The shoes you wear for a marathon should be broken in to your foot shape.
Even if the shoes you have 'don't need breaking in', they still need at least 50 miles in them to perform the best for your specific feet.
How Do You Know When Running Shoes are Worn Out?
There might be some tell-tale signs like a hole in the upper mesh where your big toe is poking through, or loss of tread. But more of than not it comes down to compacted cushioning and a little loss of structure through the midfoot.
If you can twist your shoe easily through the midfoot, it's probably on its way out.
Conclusion
With 17 excellent shoes to choose from, I hope you find the best long distance running shoes for your next run.
Before you run off, don't forget to sign up for the newsletter. We review new and up & coming running shoes on a regular basis.
Don't miss out! Get new reviews, news and more delivered right to your inbox.