TOP 15 Best Ab Workout Machines for Your Home Gym Reviewed 2023
Feel confident showing off your abs this summer and create a six pack worth checking out.
How?
By investing in one of the best ab machines of 2023 for your home or garage gym.
I did some checking around and after extensive research I rounded up the 15 best home gym equipment for abs.
I will show you some simple ab routines you can do from home, look at different types of ab machines, what you need to know before picking the best ab machine for home, and start off strong with reviews of the 15 best ab workout machines of 2023 for your home gym.
TOP 15 Best Ab Workout Machines of 2023
Finding the Best Ab Workout Machine – What to Look For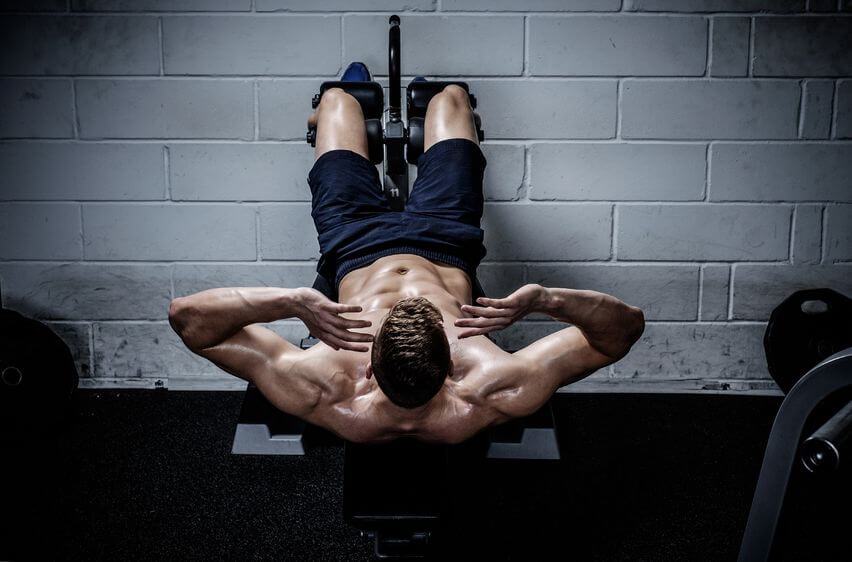 Easy to Use
To start with, it needs to be something that is easy to use. No one wants to have something that is far too complex for daily use.
We've all been in a situation where we bought something only to never use it because it was too difficult or too much of a problem to use.
Think About Your Specific Challenges
Another thing to look for is that it has to be the right fit for you.
So it is very important that you pick the best ab workout machine for you.
Whether you are a beginner or an expert, whether you have lower back issues, and age can all have a massive effect on what machine you should choose.
Another factor to consider is whether you want to isolate the abs only or work other muscle groups too.
You must also understand before you buy that these ab workout machines don't work miracles by themselves.
You can't just put on some ab chiseling belt you saw on a late-night infomercial and expect to lose all of your belly fat miraculously revealing the chiseled midsection of a Greek god!
You need a real piece of exercise equipment and it will take work, commitment, and possibly a change in diet to create the abs you want.
The 5 Types of Ab Machine
I am going to go over five basic types of ab workout machines and their various benefits and potential disadvantages.
Ab Wheels or Ab Rollers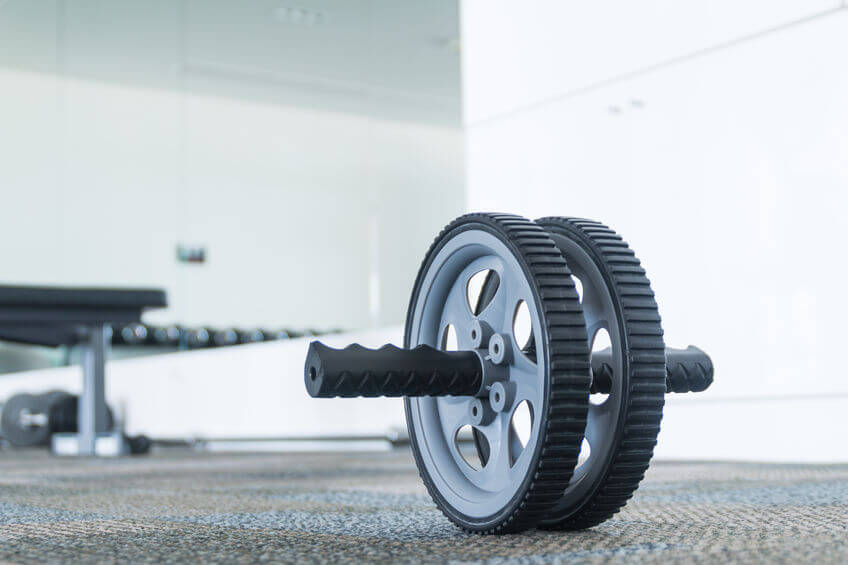 The Ab roller ab machine is something that just about everyone has seen but very few have used.
It is a machine that trains all the parts of the core with bodyweight alone. In addition to working the core, it also works your shoulders, chest, arms, and hamstrings.
These machines are not for the faint of heart. Ab wheels are for people that have some experience working out and already have a solid core.
This means that you MUST also have a strong lower back, which is something that many people forget to work!
You also have to get on the floor to use these, so keep that in mind when selecting which is the best ab workout machine for you!
Sit Up Benches and Ab Benches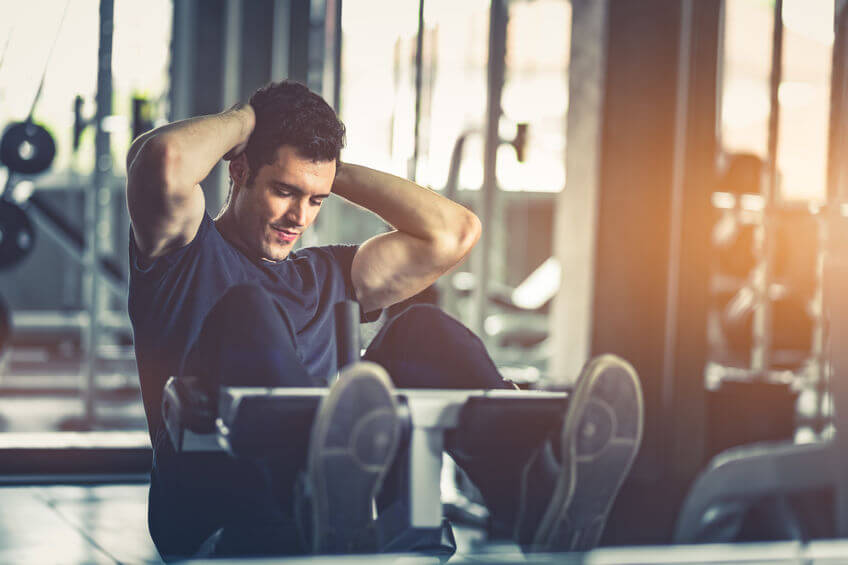 This is a great option because it is adjustable in terms of intensity.
Not quite feeling a hard workout but want to do something?
Simply lay it flat and start doing sit-ups!
With sit-up benches, you can typically lay it down flat, or lay it down to the decline position, for added intensity.
An added bonus with this type of machine is that you can add weights to it in order to do your exercises. You can also work other body parts at the same time making them a great investment.
For example, you can do chest press while doing leg raises while lying flat on the bench!
The one thing to look out for is to make sure that you purchase a bench that holds up under your weight plus any weight you decide to add to the exercise!
Power Tower Captain's Chair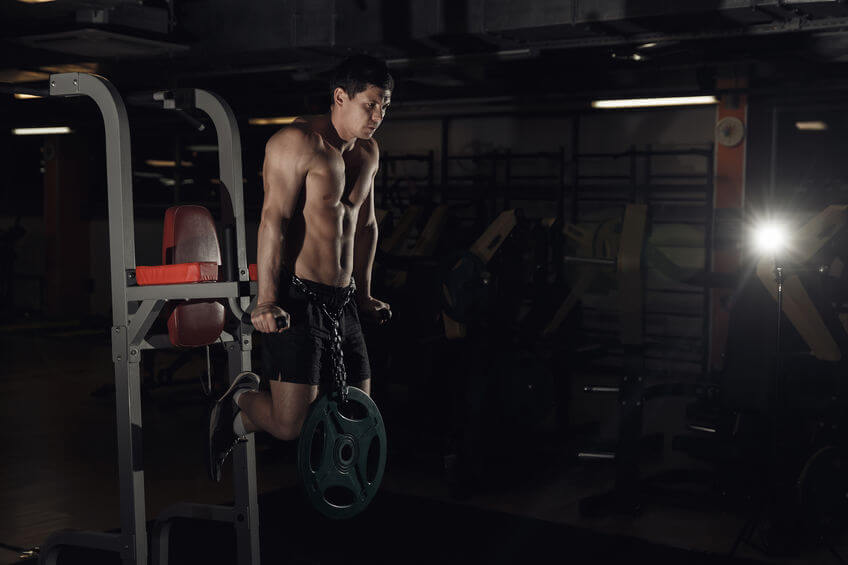 Power towers are very well known by most people. They are very common in home and garage gyms as they allow you to work many different body areas and muscle groups while taking up very little space.
Power towers allow you to do bodyweight exercises, such as pull-ups and leg raises to work your abs!
Power towers also allow you to work the back and believe me, a strong back is an important component of a strong core!
The one downside to power towers is space, but luckily there are many compact space-saving models out there, so check and see which is best for you and your home gym space.
Roman Chairs and Back Hyperextension Benches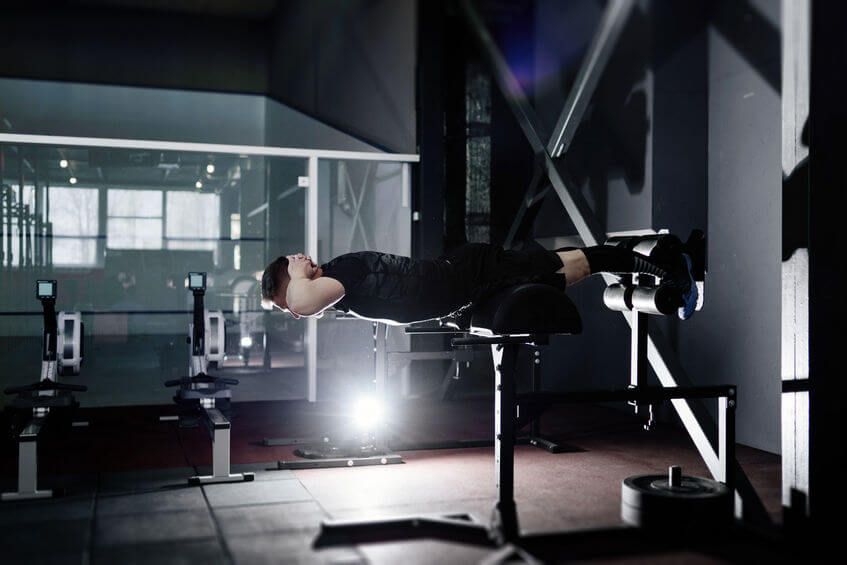 Roman chairs are a little less-known than the other three machines we've mentioned so far. This is likely because the Roman chair primarily works the lower back.
A strong back makes it possible for you to be able to the ab roller or other ab machines more effectively.
Roman chairs allow you to essentially hyper-extend in order to strengthen your lower back. This can cause problems and discomfort for people with bad backs, legs, or even hamstrings.
This may be one to talk to the doctor about if problems exist. As an added bonus, you can also do sit-ups on the Roman chair!
Exercise Ball, Stability Ball, Core Ball, Bosu Ball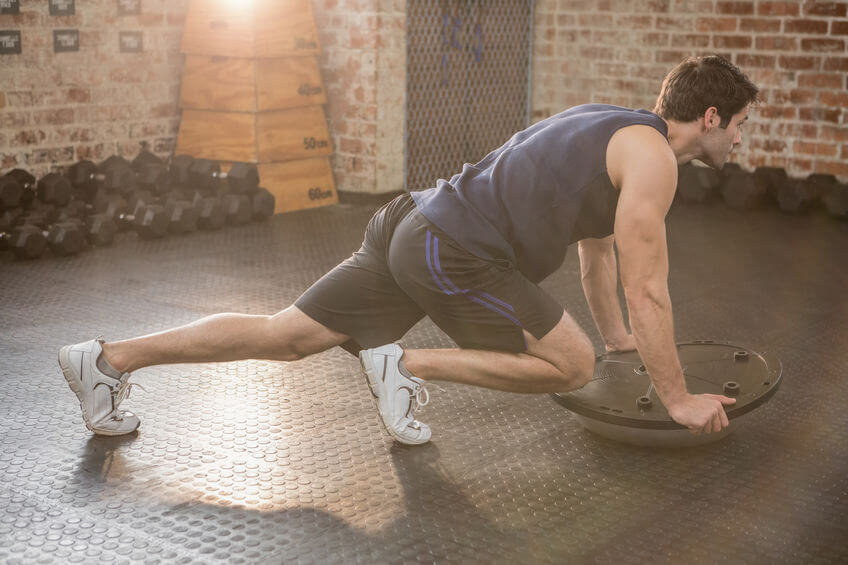 Let's get it straight right now: these are not just for women!
This is an excellent tool for anyone to use in order to build their core.
Exercise balls always work core muscles because no matter what move you are doing, whether it be abs or not, you are forced to squeeze the core and use stabilizer muscles in order to keep the ball from moving and keep your balance.
The benefits of exercise balls include:
The only potential con is if you have a lack of balance! If so, you might want to start with an easier option before moving to the exercise ball.
Vibration plates are easy to use and great for improving balance.
Want to know how an exercise ball can strengthen your abs? Check out this video.
Ab Exercise Accessory Items
There are also many other choices that you can make in order to work your abs. Battle ropes (like you see in a tug-of-war) have become very popular, particularly in CrossFit.
Another option is the hula hoop, which is a really fun and simple way to exercise without thinking about it.
Medicine balls can also help the more advanced user while someone new may want to consider using resistance bands sort of like those used in Pilates.
Ab Machine FAQs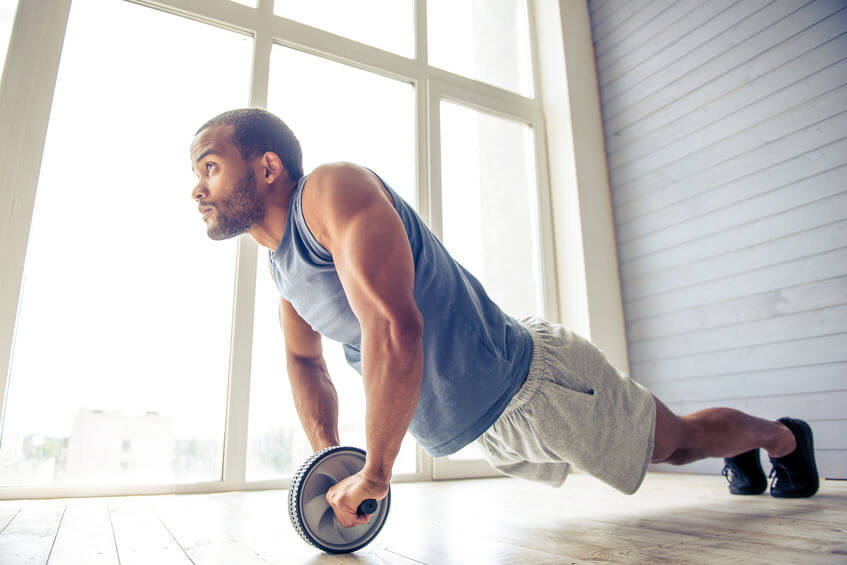 What is the Best Abs Workout Machine?
The best Ab machine is the one you will use consistently.
If you want to know my favorite ab machine, it's a toss-up between the Fitness Hardware ABLE rollers and the Fitness Reality X-Class Abdominal Bench.
I really like the Fitness Hardware ABLE rollers because they are compact so they do not take up too much space in my home gym, well built and stable, so I feel safe and secure using them, and they do so much. There are really so many exercises they can be used for.
The Fitness Reality X-Class Abdominal Bench is another ab machine I would love to have because I hate doing crunches and sit-ups on the floor. It hurts! Plus it's one of the only machines I know of that targets the back muscles.
What is the Best Ab Machine for Home Use?
If you are really limited in terms of space and money an ab roller is a very inexpensive option.
If you are a beginner or have a lot of weight to lose, the Wonder Core Smart will make getting back in shape easier.
If you are looking for a good value, and one machine that does it all, the Weider Ultimate Body Works is an all in one gym that is great for Ab exercises.
And for advanced athletes, the ABLE Roller Push-up platforms will give your core a great workout.
Are Ab Machines Effective?
Yes, the right ab machine used consistently will bring results.
Keep in mind, the body you want depends on what you eat and how you exercise. You could have strong abs, but may never see them if they are hiding under a layer of winter chub.
Getting your diet on point is as important to your fitness goals as the right Ab machine. Believe that!
What Cardio Machine is Best for Abs?
The best cardio machine for abs, in my estimation, is the rowing machine.
The rowing machine engages the core muscles, including the abs, for the entire rowing movement.
In addition to that, the rowing machine burns a lot of calories in a short amount of time, so you can melt away fat that is covering your abs faster.
Take a look at this list of the best rowing machines for more ideas on this ab creation, fat-burning cardio machine.
Summary
Why wait? Pick up an ab machine for your home or garage gym and make your goal of defined Abs a reality.
Do you love home gym equipment? It's our passion at Garage Gym Power. Sign up for the newsletter today and get new gear reviews and news direct to your inbox.