Best Ab Workout Machines for Home and Reviews 2018
With fitness growing more and more popular on the internet, abs are the buzzword of the world.
Anything that people can get to help them is searched for, whether it be a new superfood study, a new exercise routine, or a machine, people want to know how to work their abs the best.
Today, we look at the best ab workout machines on the market in order to help you decide which is best for you by cutting through the marketing gimmicks and tricks!
| Picture | Ab Workout Machines | Our Rating | Available |
| --- | --- | --- | --- |
|   | Amdahl Gear Dual Ab Wheel | | |
|   | AB Abdominal 3-Wheel Roller | | |
|   | HemingWeigh Exercise Anti-Burst Ball | | |
|   | Xmark Rotary Ab Back Extension Machine | | |
|   | Body Power Multi-Functional Power Tower | | |
What Should We Look for, Though, in the Best Ab Workout Machine?
To start with, it needs to be something that is easily used and understood. No one wants to have something that is far too complex for daily use.
We've all been in the situation where we bought something only to never use it because it was too difficult or too much of a problem to use.
Another thing to look for is that it has to be the right fit for the individual.
Fitness is NOT a one-size-fits-all experience.
We must tailor fitness to the individual.
What I do is not what is best for you necessarily.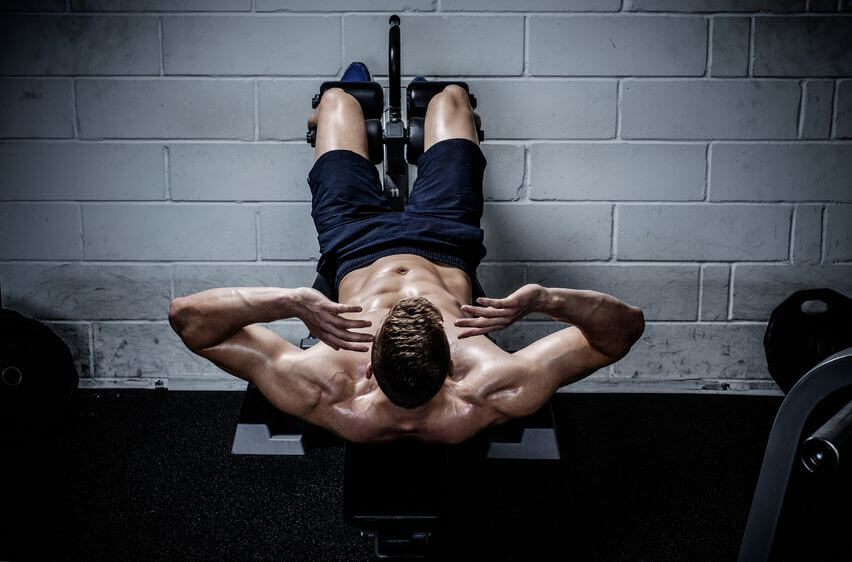 So it is very important that we pick the best ab workout machine for you.
Whether you are a beginner or an expert, whether you have lower back issues, and age can all have a massive effect on what machine should be chosen.
Another factor to consider is whether you want to isolate the abs only or work other body parts along with it.
We must also understand before we buy that these ab workout machines aren't going to simply work miracles. You are not going to put a belt on and lose all of your belly fat!
This is a marketing trick designed to sell inferior ab machines and various other systems.
So before we get to the reviews, I am going to go over five basic types of ab workout machines and their various benefits and potential detriments to the individual.
Ab Wheels
This ab machine is something that just about everyone has seen but very few have used.
It is a machine that trains all the parts of the core with body weight alone. In addition to working the core, it also works your shoulders, chest, arms, and hamstrings.
These machines are not for the faint of heart however. Ab wheels are for people that have some experience working out and already have a solid core.
This means that you MUST also have a strong lower back, which is something that many people forget to work!
You also have to get on the floor to do use these, so keep that in mind when selecting which is the best ab workout machine for you!
Sit Up Benches
This is a great option because it is adjustable to your wants and needs.
Not quite feeling a hard workout but want to do something?
Simply lay it flat and start doing sit-ups!
With sit-up benches, you can typically lay it down flat, or lay it down to the decline position.
An added bonus with this type of machine is that you can add weights to it in order to do your exercises. You can also work other body parts at the same time if desired.
For example, you can do chest press while doing leg raises while laying flat on the bench!
The one thing to look out for is to make sure that you purchase a bench that can withstand you and of high quality!
Power Tower
Power towers are very well known by most people. They are very common in gyms as they allow you to work many different body parts and muscle groups while taking up as little space as possible.
Power towers allow you to do body weight exercise, such as pull-ups and leg raises to work your abs!
Either of those exercises can work your abs. And believe me, you are going to want to have a strong back in order to get a strong core!
No one wants to walk around titled over like a hunchback!
The one downside is space, but luckily there are many models that vary in dimensions, so check and see which is best for you.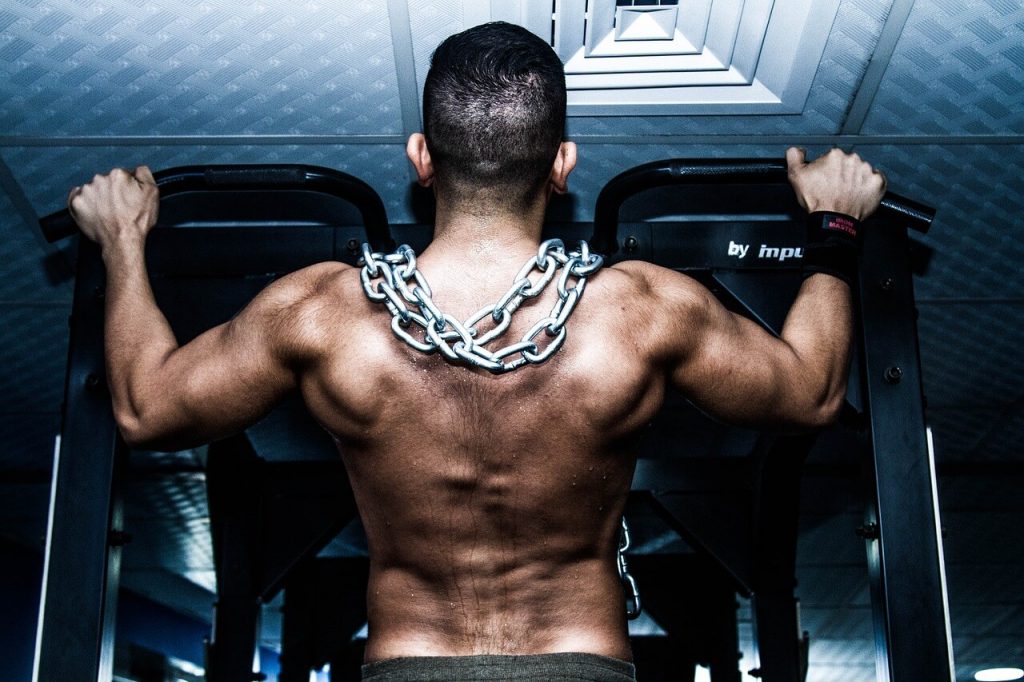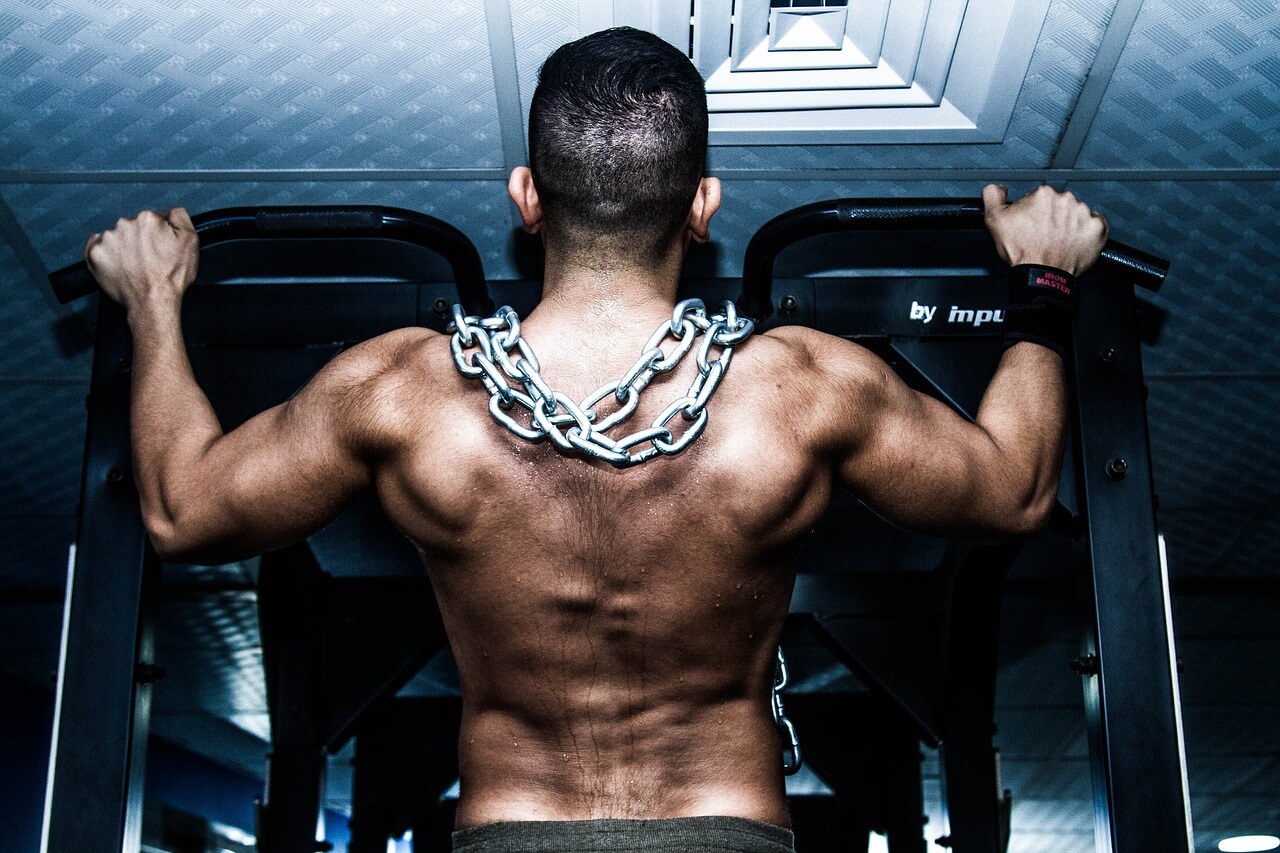 Roman Chairs
Roman chairs are a little less-known than the other three machines we've mentioned so far. This is likely because, as I've been pining on about, it primarily works the lower back.
This makes it possible for you to be able to the ab roller or use weights on the bench.
Roman chairs allow you to essentially hyper-extend in order to strengthen your lower back. This can cause problems and discomfort for people with bad backs, legs, or even your hamstrings.
This may be one to talk to the doctor about if problems exist. As an added bonus, you can also do sit-ups on the Roman chair!
Exercise Balls
Let's get it straight right now: these are not just for women!
This is an excellent tool for anyone to use in order to build their core. They do so because no matter what move you are doing, whether it be abs or not, you are forced to squeeze the core in order to keep the ball from moving, thus keeping you safe and giving you a wonderful burn.
The benefits included limited space taken up, the ability to do many different types of exercises on it, its inexpensive nature, and the balance that you can obtain from using it.
The only potential con is if you have a lack of balance! If so, you might want to start elsewhere before moving to this option.
Other Choices
There are also many other choices that you can make in order to work your abs. Battle ropes (like you see in tug-of-war) have become very popular, particularly in CrossFit.
Another option is the hula hoop, which is a really fun and simple way to exercise without thinking about it.
Medicine balls can also help the more advanced user while someone new may want to consider using resistance bands sort of like those used in Pilates.
TOP 5 Best Ab Machine Reviews 2018
Amdahl Gear Dual Ab Wheel with Extra Thick Knee Pad
The pros:
Extra thick foam pads that are very similar to yoga mats protect your knees as well as a very thick, smooth foam handle to protect your hands.
You can train your entire core while working your arms, shoulders, chest, and even down into the hamstrings at once!
You can carry this with you anywhere you go because it is very lightweight and portable.
The cons:
It can be very difficult to use if you are a beginner or have a bad back.
It does need a little bit of assembling at first, but shouldn't much too much of an issue at all!
You have to get on the floor. For some, this may be an issue, even with a padded mat, so this may not be right for you!
AB Abdominal 3-Wheel Roller
Coming in at #2 is another great ab roller that has moved toward the top of the market with a unique three wheel design.
The pros:
Allows you to work numerous body parts in addition to your core.
The three-wheeled design gives added stability to the user.
Folds up in order to give you even more space.
The grips are designed so as to distribute the weight evenly
The cons:
Getting into the floor, as evidenced earlier could be a problem, and it can be very challenging to beginners.
THE BURN: if you are new, you are going to feel like your abs and arms are on fire the next day!
HemingWeigh Exercise Anti-Burst Ball
An exercise ball that is absolutely top-of-its-line comes in at #3 on our list.
The pros:
Has a foot pump! This is a huge one for me because the ones I have seen and purchased have been hand pumps. They are the most annoyingly slow things on the planet, so a foot pump helps tremendously!
This is great for people of all types, including pregnant women because it will help you strengthen the core and the legs and back while teaching you how to relax and stabilize yourself in the correct position.
It's anti-burst! This is huge because you are likely like me, having a lot of things that could potentially poke it and make it explode. From free weights to dumbbell racks, we all are afraid of what may happen. But we no longer have to worry with this ball!
Moisture-resistant properties make it much easier for you to clean.
This is a great option for someone that wants to build and stabilize their core.
The cons:
This isn't exactly the type of thing that many people will want to share with others. So if you are looking at that, you might want to reconsider.
The ball, despite having the foot pump, still will take quite a while to fill up. But it will be well worth it in the end!
Xmark Rotary Ab Back Extension Machine
A very versatile option that will allow everyone from beginners to the most-experienced bodybuilders to have a great workout for your abs.
The pros:
The seat can be positioned in four different ways, allowing you to change your focus quickly.
Like the Roman chair, it allows you to perform hyper extension of the back lower back while also training your abs.
If it gets too easy, you can add weights to it (up to 500 pounds)!
It can be easily adjusted for people of any height, so no worries there!
The cons:
The number of exercises that you can do on it are very limited. Unless you are very creative and willing to take unnecessary risks (which I certainly do not recommend), then sit-ups and lower back extensions are pretty much all you can do.
It is quite expensive to buy. But if you are very serious about having a home garage, then you will easily look past the price tag.
Assembly is required. This may or may not be an issue, but sometimes products like this can take some time to assemble and it can be very painstaking.
Body Power Multi-Functional Power Tower
Rounding off our list is the traditional Power Tower that has added some new tools to spice up your workout.
The pros:
You can do many different types of workouts, not including abs! Dips, pull-ups, and lunges, and many other exercises can be performed. Many of these can be tailored to work your abs as well.
This set-up comes with ab straps attached to the pull-up portion, so that gives you an added boost to help chisel and define your abs. You can slip your arms in there and hang and just feel your abs working. Add in a crunch-like motion, and you'd be killing it!
It can hold up to 300 pounds in the comfort of your own home. Despite having to be assembled, it is easily done!
The cons:
It can take up a quite a lot of room, so please be sure that you know how much area you have and adjust accordingly.
Some of the exercises that are performed on this machine are very difficult to do for someone that is either beginning or getting back into working out. Don't expect to pump out 30 dips or 40 pull ups immediately.
As covered above, it does require assembly, so if you are not a builder, you may want to get a friend or look elsewhere.
Summary
So, there you have it. We have seen that different ab workout machines have differing trade-offs. So, which is best for you?
Are you looking for a Power Tower or a Roman chair to show that you have the best home/garage gym in the area? Do you need to stabilize yourself while staying within a budget?
Or do you want the fiery burn of an ab roller?
Ultimately, it's your decision, and no matter the conclusion you reach, your abs will thank you!