13 Best Ab Machines for Your Home Gym with Reviews for 2020
Dude! Look at that six pack!
Do you want to feel confident taking your shirt off at the beach or poolside?
Do you want to sport a bikini this summer, or wear a cute, sexy midriff shirt without feeling self-conscious?
Then listen up!
If you workout from home, you need to start thinking about the best home gym equipment for abs so you can stop wanting sexy chiseled abs and become the proud owner of a cut midsection instead.
I am going to take you on an ab sculpting journey by showing you some simple ab routines YOU can do from home, look at different types of ab machines, what you need to know before picking the best ab machine for home, and finish strong with reviews of the 13 BEST ab machines for your home gym.
| Picture | Ab Workout Machines | Our Rating | Available |
| --- | --- | --- | --- |
| | Lifeline Power Wheel for Ultimate Core Training | | |
| | Stamina Hyper Bench | | |
| | Body Champ VKR1010 Fitness Power Tower | | |
| | XMark 12 Position Adjustable Sit-Up Ab Bench | | |
| | Valeo Ab Roller Wheel | | |
What Should You Look for before Choosing the Best Ab Workout Machine?
To start with, it needs to be something that is easy to use. No one wants to have something that is far too complex for daily use.
We've all been in the situation where we bought something only to never use it because it was too difficult or too much of a problem to use.
Another thing to look for is that it has to be the right fit for you.
Fitness is NOT a one-size-fits-all experience.
You must tailor fitness to your individual needs.
What I do is not what is best for you necessarily.
So it is very important that you pick the best ab workout machine for you.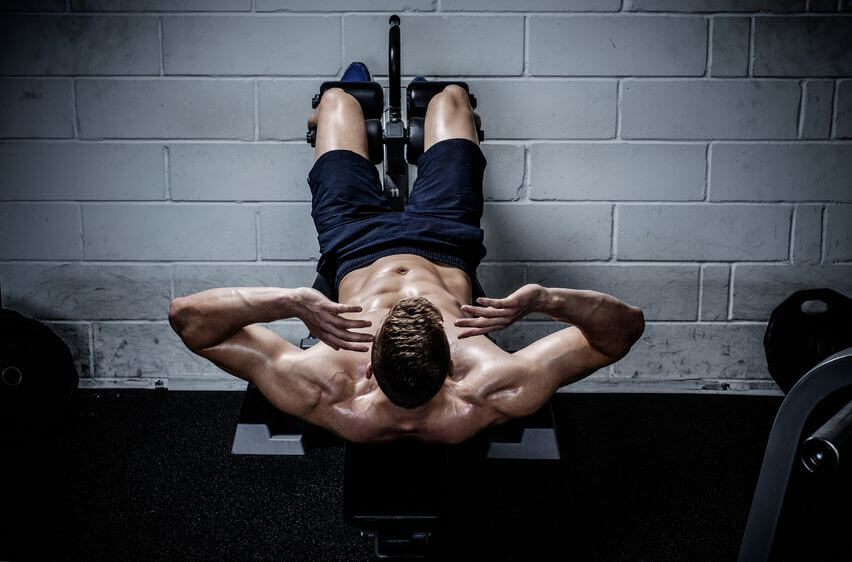 Think about Your Specific Challenges
Whether you are a beginner or an expert, whether you have lower back issues, and age can all have a massive effect on what machine should be chosen.
Another factor to consider is whether you want to isolate the abs only or work other body parts along with it.
You must also understand before you buy that these ab workout machines don't work miracles. You are not going to put a belt on and lose all of your belly fat miraculously revealing the chiseled midsection of a greek god!
Before we get to the reviews, I am going to go over five basic types of ab workout machines and their various benefits and potential disadvantages.
Ab Wheels
This ab machine is something that just about everyone has seen but very few have used.
It is a machine that trains all the parts of the core with body weight alone. In addition to working the core, it also works your shoulders, chest, arms, and hamstrings.
These machines are not for the faint of heart. Ab wheels are for people that have some experience working out and already have a solid core.
This means that you MUST also have a strong lower back, which is something that many people forget to work!
You also have to get on the floor to use these, so keep that in mind when selecting which is the best ab workout machine for you!
Sit Up Benches
This is a great option because it is adjustable in terms of intensity.
Not quite feeling a hard workout but want to do something?
Simply lay it flat and start doing sit-ups!
With sit-up benches, you can typically lay it down flat, or lay it down to the decline position, for added intensity.
An added bonus with this type of machine is that you can add weights to it in order to do your exercises. You can also work other body parts at the same time if desired.
For example, you can do chest press while doing leg raises while laying flat on the bench!
The one thing to look out for is to make sure that you purchase a bench that Holds up under your weight plus any weight you decide to add to the exercise!
Power Tower Captain's Chair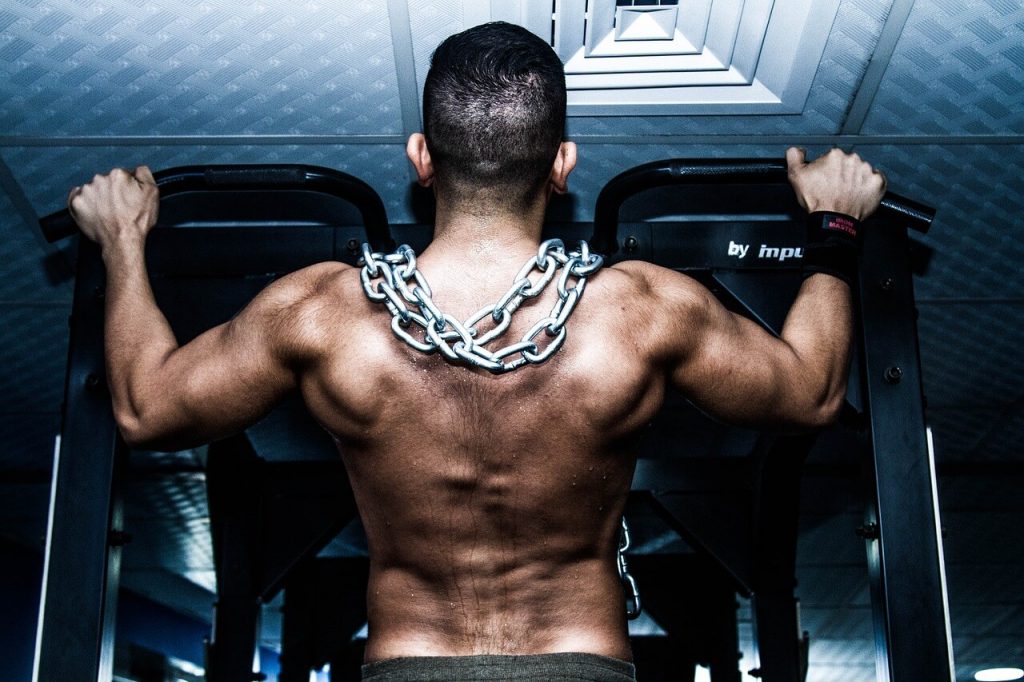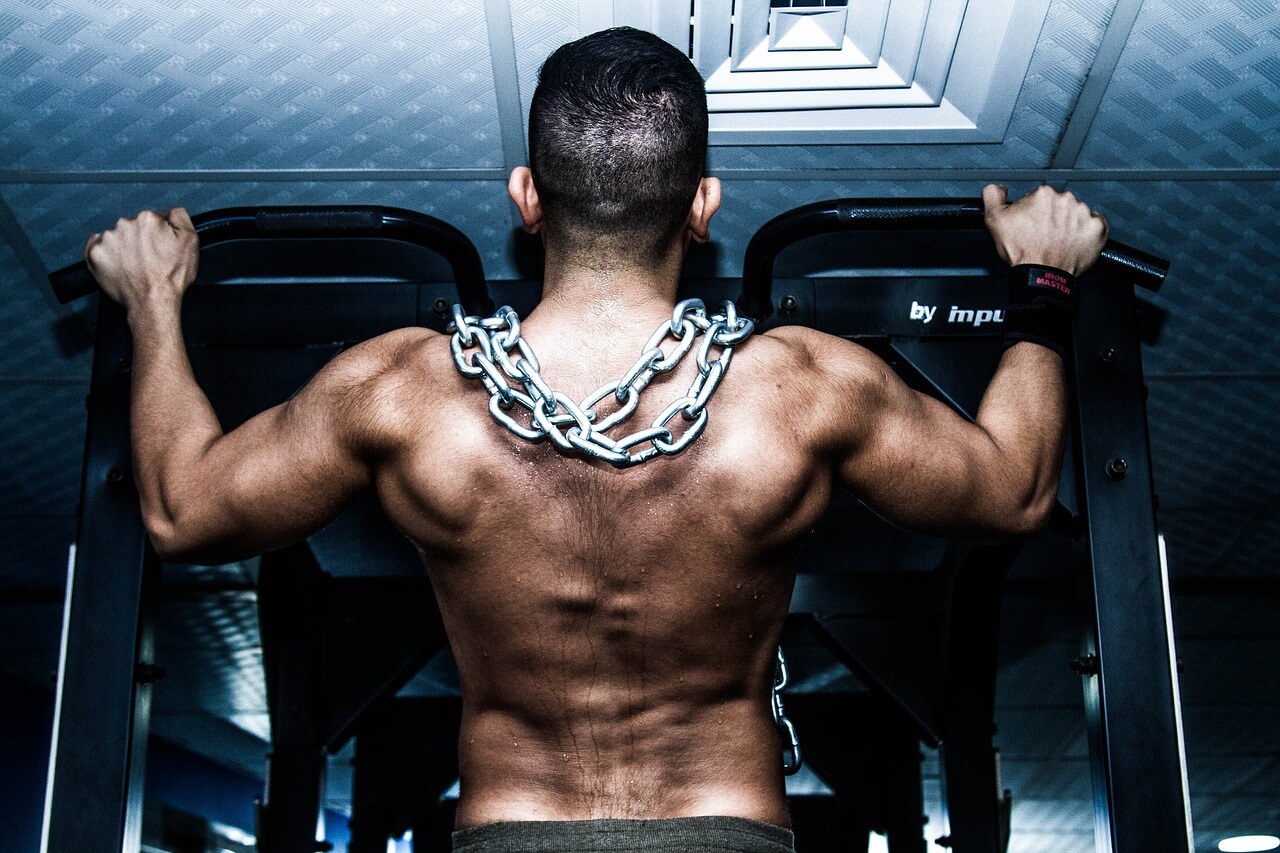 Power towers are very well known by most people. They are very common in gyms as they allow you to work many different body parts and muscle groups while taking up as little space as possible.
Power towers allow you to do body weight exercises, such as pull-ups and leg raises to work your abs!
Either of those exercises can work your abs. Power Towers also allow you to work the back and believe me, you are going to want to have a strong back in order to get a strong core!
No one wants to walk around bent over like the hunchback of No Absville!
The one downside is space, but luckily there are many compact space saving models out there, so check and see which is best for you.
Roman Chairs
Roman chairs are a little less-known than the other three machines we've mentioned so far. This is likely because the Roman chair primarily works the lower back.
A strong back makes it possible for you to be able to the ab roller or use weights on the bench.
Roman chairs allow you to essentially hyper-extend in order to strengthen your lower back. This can cause problems and discomfort for people with bad backs, legs, or even hamstrings.
This may be one to talk to the doctor about if problems exist. As an added bonus, you can also do sit-ups on the Roman chair!
Exercise Ball, Ab Ball, Swiss Ball, Core Ball
Let's get it straight right now: these are not just for women!
This is an excellent tool for anyone to use in order to build their core.
Exercise balls always work core muscles because no matter what move you are doing, whether it be abs or not, you are forced to squeeze the core and use stabilizer muscles in order to keep the ball from moving.
The benefits of exercise balls include:
limited space taken up,
the ability to do many different types of exercises on it,
its inexpensive nature,
the balance that you can obtain from using it.
The only potential con is if you have a lack of balance! If so, you might want to start with an easier option before moving to the exercise ball.
Vibration plates are easy to use and great for improving balance.
Want to know how an exercise ball can strengthen your abs? Check out this video.
Other Choices
There are also many other choices that you can make in order to work your abs. Battle ropes (like you see in tug-of-war) have become very popular, particularly in CrossFit.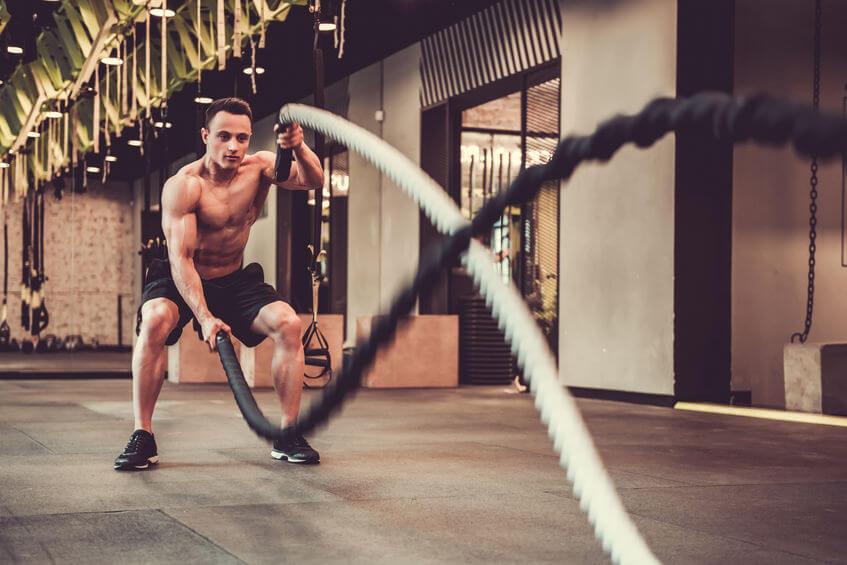 Another option is the hula hoop, which is a really fun and simple way to exercise without thinking about it.
Medicine balls can also help the more advanced user while someone new may want to consider using resistance bands sort of like those used in Pilates.
TOP 13 Best Ab Machine Reviews 2020
XMark 12 Position Adjustable Sit-Up Ab Bench
Review: Work your abs and oblique's from all angles with this Xmark sit up bench. The bench adjusts in 12 different positions to fine tune your routine to hit every angle.
The sturdy handle between your feet makes it so easy to get on and off this bench and the ankle pads are over-stuffed for comfort.
Pros
Really well built, gym quality, good for taller heavier users.
12 different angles.
Mounting and dismounting handle.
Cons
Rollers are not adjustable.
Large bench, needs ample room.
Takeaway
This solid, well-made ab bench will help you chisel your abs for many years to come.
SYOSIN Foldable Ab Exercise Machine
Review: This ab gym offers 22 different ab exercises to cut every muscle in your midsection. This sturdy piece of home gym equipment is made using steel tube and carbon steel supports yet is light enough to move around the house at just under 24 lbs total weight.
This machine assists you during sit-ups to make sure you are working the right muscles and not causing damage to your neck and back like you might doing sit-ups from the floor.
Pros
Wonder blaster extends 280 degrees, much more than the competition.
Includes workout DVD, user manual and exercise chart to get the most from this ab machine.
Rotating seat offers even more variety and a unique, effective way to work lower abs and oblique's.
Cons
220 lb user weight limit.
Takeaway
A novel and useful home gym ab workout trainer. One of the best ab machine for home use.
Daiwa Felicity Compact Core Trainer
Review: The Rodeo core is a compact home gym ab machine that uses a gentle rocking motion, designed to simulate riding a horse, to work the ab muscles.
It is small enough to fit in your home gym and light enough to move around the house if needed. It exercises the abs, glutes and back muscles all with one smooth rocking motion.
Plus it's so fun to ride, it won't feel like exercise at all. One of the best gym machines for abs you can get.
Pros
Really easy to put together and use.
Quiet enough to use while watching TV.
Fun, novel & gentle way to work lower body muscles, including abs, butt, calves & thighs.
Cons
No way to increase tension or difficulty.
Takeaway
Quiet, compact, fun and works several muscle groups, including Abs. Voted best ab workout machine for home for people with limited mobility
STEALTH Core Gamer Trainer - Dynamic Ab Plank Workout
Review: You have never seen an ab machine like this before! If you like playing games and dread working abs, this may be the answer to your problems.
The STEALTH core is a rotating board you lean or lie on, then place your smartphone in the holder and move according to the demands of the game on your phone app.
It is so fun, the workout will fly by. If you are wondering how good a workout you get, all your fears will dissipate when you wake up with a sore midsection the next day.
Pros
It's a game, but it REALLY works. A fun ab workout, one you actually look forward to!
Simulates a plank exercise, working all core muscles.
Get involved in group challenges and track workouts on the included app.
Cons
Only one game available. Users have said that they can find other apps in the app store not sponsored by the company.
Takeaway
A fresh new way to get the strong defined abs you always wanted. Best ab workout equipment for gamers.
Review: The ab coaster max offers an excellent ab workout that is so much easier on the back and neck that the traditional sit ups and crunch.
The machine works lower mid and upper abs on the way up and the way down, for max muscle activation. The seat turns, allowing you to target oblique's as well, so no core muscles are left out.
Pros
Scientifically proven to engage ab muscles as much or greater than the traditional crunch.
Exercise in a comfortable upright position, suitable for people of all abilities. No more floor work!
Includes ab cardio workout DVD, meal plan, and guide.
Accommodates riders up to 300 lbs.
Cons
Cushions could be more comfortable.
Takeaway
Best exercise machine for abs for big, heavy and tall users.
Lifeline Power Wheel for Ultimate Core Training
Review: Looking for the best ab wheel? This is it.
Unlike the traditional ab wheel where you place your hands on the handles, this roller can be used with hands and feet for greater variety and targeting muscles in a different way.
Secure foot stirrups allow you to ride the wheel in a lying position, bringing your knees to your chest and back out, working lower, mid and upper abs.
Pros
Large robust tire tread wheel with serious traction.
Comfortable foam handle grips.
Secure foot straps that Velcro closed for easy on, easy off use.
Cons
No workout guide or DVD included.
Takeaway
The best ab roller machine that you can use with both hands and feet, the most versatile ab roller on the market.
Core Coaster - Ab, Core and Total Body Exerciser
Review: The core coaster is a small rolling platform that can be used with both hands and feet. Sets of two are available for the added challenge of using one for each foot or hand.
This equipment is simple in presentation, but is one of the most challenging ab machines in this list of best ab machines for the home gym.
This is perfect for experienced athletes and those looking to take their core to the next level.
Pros
Very versatile, works abs, oblique's, shoulders, back, glutes-you name it!
Scientifically proven to offer more core challenge than traditional floor based core exercises.
Very affordable and portable.
Cons
Cannot be used on carpet.
Takeaway
Most challenging and best ab workout equipment, for the price, it has the potential to work practically all major muscle groups-including abs!
Body Champ VKR1010 Fitness Power Tower
Review: The Body Champ power tower incorporates a captain's chair for an assortment of ab exercises like leg raises, Knees to chest, straight leg lift, angled knee raises to target oblique's and single leg lifts to focus on one side at a time and challenge yourself.
In addition to the killer ab workout you get from a power tower, it also works just about every other muscle group in your body making the power tower an excellent and valuable addition to your home gym.
Pros
Works abs, oblique and core.
Works all major muscle groups, prized piece of any home gym
High quality at an affordable price. Stable and sturdy.
Cons
If you are on the small side, the arms of this power tower may be too wide.
Takeaway
An excellent addition to your home gym for perfect abs and more.
Review: Very inexpensive and very effective, this Valeo ab roller has grippy rubber handles and a spoked wheel that evenly distributes your weight as you roll.
The handle and support is made from strong steel tubing, so this wheel can handle a lot of weight.
Pros
Steel tube construction, holds heavy users 250 lbs plus.
Best deal, a cheap ab machine, under 20 bucks.
Textured no-slip tread.
Cons
If you have sensitive hands, you might be more comfortable wearing gloves.
Takeaway
The best value for a home gym ab machine, effective and low priced.
Stamina Hyper Bench Ab and Back extension
Review: This back extension ab hyperextender machine by stamina is an economical version of a bench you would find at a commercial gym.
This machine is especially good for sculpting and focusing on obliques. Simply stand on the machine in a side lying position and bend sideways.
Works the abs from a hyperextended position and the back from a front facing position.
Pros
Great for targeting oblique muscles.
Adjustable height.
Handlebars can be used for pushups and dips. Also works back muscles.
Foldable and light. East to store and move around.
Cons
Pad is not separated, can be uncomfortable for guys when working the back.
Takeaway
The best ab machine for training oblique muscles.
AB Abdominal 3-Wheel Roller
Review: This three wheeled ab roller is much more stable than the one roller style and that makes it easier for the beginner just starting out.
If you are new to ab rolling this is a great choice because not only is it easier to use, but the handles are better padded than standard ab rollers.
This is a great choice to begin with as you work your way up to more challenging ab workouts.
Pros
Work numerous body parts in addition to your core.
The three-wheeled design gives added stability to the user.
Folds up in order to give you even more space.
The grips are designed so as to distribute the weight evenly.
Cons
Getting into the floor, as evidenced earlier could be a problem, and it can be very challenging to beginners.
THE BURN: if you are new, you are going to feel like your abs and arms are on fire the next day!
Takeaway
The stable, easier to use ab roller for beginners.
HemingWeigh Exercise Anti-Burst Ball
Review: This high quality stability ball is superior to cheaper models because it is less likely to burst or puncture and it comes with a foot pump to inflate it.
The ball is available in various sizes so you can pick the right size for you.
Stability balls are known for working the entire core, including the stabilizing muscles, an important point when fine tuning your ab routine.
Pros
Includes foot pump, not all exercise balls do so this is a great value!
This ball is strong and designed not to burst.
A great option for building and stabilize your core.
Cons
The ball takes quite a while to fill up. But its worth it in the end!
Takeaway
The best ab workout to build stabilizing and core muscles from home.
Total Gym Fitness Dynamic Plank Core
Review: This simple compact ab trainer is a combination of Pilates style core movement combined with an ab coaster.
The Total Gym brand is a well-known fitness brand known for offering effective high quality machines, and this home gym machine is a great example of that.
It is the home version of the total gym ab trainer found in commercial gyms. This machine works all ab muscles, yet is gentle enough for those with mobility issues.
Pros
Folds flat to lean up against a wall or tuck under the bed and out of sight.
Includes workout DVD and wall chart so you get your money's worth of exercise.
Glides smoothly and feels stable.
300 lb max user weight.
Cons
Unit weighs 40 lbs, may be hard for some to move.
Takeaway
Ideal for big, tall and heavy users and those with mobility issues.
Keep in mind, it is hard to appreciate strong abs when they are hiding under a layer of subcutaneous fat.
If you want a little assist to get fat burning going, try a thermogenic pre-workout before hitting the gym, or even a non-stimulant night time fat burner can fight that fat as your sleep.
Don't wait any longer to start building the abs you have always wanted! Choose one of the best ab machines for your home gym and get rolling!
Don't forget to subscribe to our newsletter and we will let you know what more reviews and useful fitness tips are available.
We promise: NO spam, and all we need is your email address.