Power Towers
TOP 14 Best Power Towers with Pull-up & Dip Station Reviewed 2022
Products analyzed
13 Best chosen
Should I get a Power Tower? Are Power Towers worth it? What is the best Power Tower to get?
If you have limited time, limited space, limited budget, and a desire to build muscle using your body weight, you may be considering getting a power tower for your home gym.
We are here to answer these questions so you can decide for yourself if a Power Tower is the right choice, how you can go about choosing the best power tower, and read the reviews of 14 power towers hand chosen by me as the best power towers available today.
We hate to waste time, so we'll start with the reviews right off the bat.
What to consider when buying Power Towers
Price: When choosing a power tower, you will of course need to choose one that fits your budget.
Functionality: Most power towers offer four key workouts: pull-ups, push-ups, dips, and leg or knee raises. Some premium models can offer more, such as clip-on handlebars and straps, but those will also come at a higher price.
Size:  Some models have small footprints while others require lots of space. It's therefore important to pay attention to the dimensions of the tower and get that fits into your home.
Weight capacity: Power towers vary in both size and weight capacity. Most towers can accommodate the average person, but if you are heavier than average, or just very tall, you should look for a model that will fit your frame.
User Ratings: It's always important to check the experiences that other people had with the item, as that will tell you a lot about it's quality and other attributes.

This is how we select and evaluate products on GGP
In this article, we review a number of popular products that we have found using in-depth research and analysis work. The products you find in the article are sold by one or more of our partners. Although these partnerships may influence the range of products in the article, our recommendations are based on an overall assessment of the product.
We evaluate and compare products in the article based on:
1

Official and impartial product tests

2

Customer reviews and opinions about the product

3

Data on user behavior and preferences

4

Specifications, characteristics, and disadvantages of the product

5

Guarantees, service, and reputation of the dealer
Apart from that, we compare the price and quality of each product and deliver our subjective assessments and recommendations to our readers. The position of the product in the list does not necessarily reflect its quality, as all the products we review are picked as the best choice for certain users.
What are Power Towers?
A power tower is a good alternative to a full home gym with a much smaller footprint, and is usually a lot less expensive, making them great for small spaces and tight budgets. Rather than going to the gym, you can enjoy a full upper body workout in the comfort of your own home. In addition, most power towers will off handles close to the base of the tower. This allows you to perform deep push-ups, enabling greater muscle activation.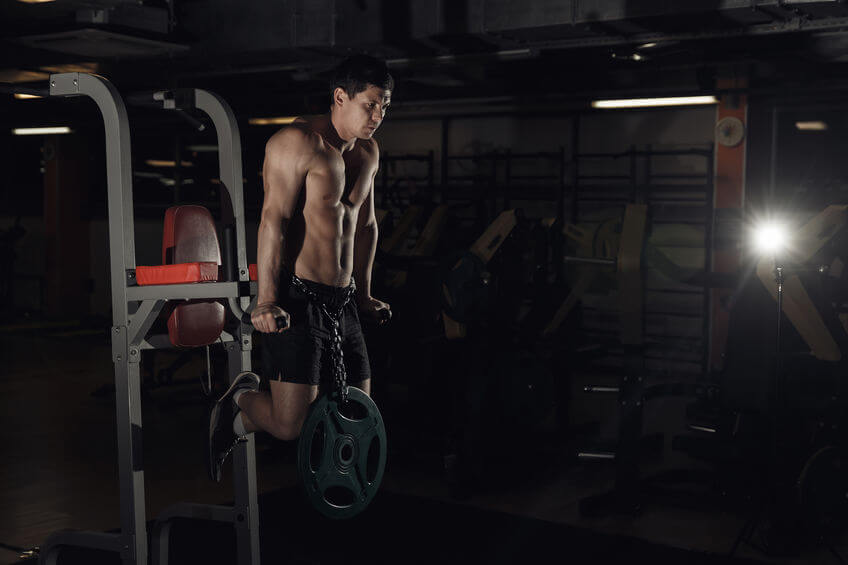 A good quality power tower offers three basic things:
Pull up bar: the upper portion of the tower will feature a long horizontal bar with grips on the end for wide grip pull-ups. The nicer power towers will have other areas along the bar for neutral grip pull-ups and chin-ups.
Dip station: a properly constructed power tower will have two horizontal bars with grips, which are typically chest high. This will allow you to perform dips without fear of your toes touching the ground.
Backrest: a padded backrest isn't a must. It is, however, extremely convenient for performing leg raises.
Before You Buy
We get it!
Not everyone has ample space or wants to invest in a full home gym. A quality power tower can assist you in accomplishing a serious and rigorous full upper-body workout at home! Getting your hands on a nice power tower isn't rocket science.
Before you choose the best pull-up tower for home use, have a good understanding of what these beasts are before buying.
Below we have listed three qualities for you to keep in mind while shopping for your tower.
Price
Duh! Do not break the bank over a power tower. However, do not get stuck with a lightweight waste of space by going cheap either. Find the middle ground! Choose a power tower that will properly serve its purpose and get you the most bang for your buck. It's possible!
Sturdiness
While you are pulling up the weight of your body, the last thing you want to feel is your equipment shaking and wobbling, or feeling like it is about to give way. Nothing interferes with a set more than instability. Examine the specs of your tower and check weight limits before you buy. Look for a nice, broad base will so it won't tip, too.
Exercises
As I mentioned above, any tower worthwhile will offer pull-ups, dips, and leg raises. Some of the best power towers will include options for even more exercises. Think about your goals and what you want to accomplish with this tower to be sure it fills your need.
Obviously, you'll want it to last. Not just this year but for many years to come.
Don't pick up a cheap flimsy tower that may oxidase or tend to tip and sway as you use it. Those cheapies are a waste of money. You get what you pay for, and a power tower under 100 dollars is going to perform poorly, guaranteed.
Keeping a close watch on the above-mentioned pointers, you should feel comfortable knowing your power tower is going to serve you for years to come.
Get the Most of Your Power Tower
Only the best fitness power towers are found in quality commercial gyms. This isn't by coincidence – the amount of exercises that can be performed on these towers are plenty, and each one is important to your physique. Now that you have decided to pick up one of these beauties for your home, you can take full advantage and perform intense workouts on your schedule.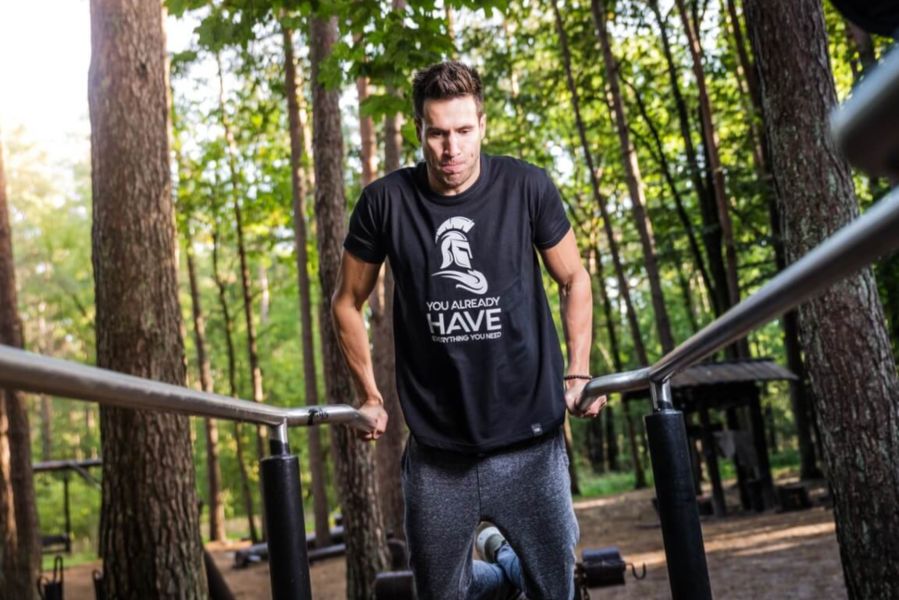 In order to maximize the benefits these towers provide and get that muscle pump you are after, you have to set up an environment that will get your mind right for a good workout.
Placing your power tower in an area where it is 100 degrees won't motivate you to workout! For some people, a good place to situate your tower might be indoors where the air conditioner or fan is going. For others, it might be better to take their tower outside so they can condition themselves for the elements of nature.
Whether you want the television on while you work out, or you want to hear nothing but the birds chirping, set yourself up for success by creating the right workout environment for you. Most people will want to work on different parts of their bodies on different days. That is our recommendation as well.
Maximize your lifts by really fatiguing each muscle group on one day. It is also an excellent idea to keep track of your progress by writing down what exercises you did and how many repetitions on each workout. If your equipment comes with a workout guide, use it! Read the guide and watch YouTube videos!
There are probably tons of other exercises you didn't think of that you could perform on the same equipment.
The Best Power Tower Workouts to Build Muscle, Sculpt Abs and Cut Fat
What we love about this video is all exercises are done in real-time so all you do is simply follow along.
The narrator uses a voice-over to explain each move, so it is clear and easy to understand. He also touches on proper form, which we like.
And the best part? It's just 10 short minutes, so NO EXCUSES!
The power tower is known for building great abs, but if you are new to this machine, you may not know how you and your abs can get the max benefit.
This video will show you how to sculpt those abs to the point you are too sore to get out of bed the next day.
This is a super short video that briefly demonstrates all the basic moves you can do using a power tower.
From there you can build your own routine by deciding how many sets and reps of each move you want to incorporate into your own routine.
Save Your Money
Bodyweight exercises are key to having maximal physical fitness.
Fortunately, you do not need a gym membership to perform quality bodyweight workouts. All you need is a quality, durable power tower and you can take your fitness to levels you've never seen before.
Setting achievable goals for yourself and seeing your body change as you achieve them is a major confidence boost. Don't be mediocre. Instead, push yourself, knock down barriers, and feel great about it!
Save your gym membership money and instead invest in one of the best power towers I have listed here. Set you and your family up properly by initiating a work out at home. Nothing is more convenient!
So There We Have It…
At the end of the day, if you are looking for a high-quality yet affordable power tower, I personally like the Body Champ Power Tower and the Ader Adjustable Power Tower which has an included weight bench.
If you have a few extra bucks the Fitness Reality X Class Power Tower and the Stamina X Fortress Power Tower with all its extras, are great choices.
Don't forget to sign up for the Garage Gym Power newsletter.
Your subscription comes with exclusive access to guides and reviews not found on the website. Plus, we will notify you whenever we publish new news and gear reviews.
FAQ
Power Tower vs Power Rack?
Power Towers are ideal when you are short on space, have a strong focus on abs or need an affordable option. However… Power racks are usually stronger, more steady and are designed for lifting heavy weights, as well as doing pull ups. Normally racks do not have a dip or push up station, as they are lifting-centric, so to speak. Power towers focus on using your body weight in place of weights, so it's not an apples to apples comparison.
Is a Power Tower Good Investment?
A power tower is actually a great investment because it has good benefits to cost ratio. Power towers are usually around 200 to 400 dollars on the high end. Considering that you can strength train all major muscle groups in your body using a power tower, they are a great value. The value gets even better when the power tower has extras like a weight bench or barbell hooks that open it up to even more exercises.
What Muscles Does a Power Tower Work?
The power tower focuses heavily on arms, back, chest and abs. The biceps, pecs, triceps, traps, lats, and abs are the muscles a power tower works. Sorry legs! A power tower does not allow many leg muscle exercises. It's an easy fix. Pair a power tower with some squats and stair climbing and you are set.
What are the Best Power Tower Brands?
I like Body Champ, Harison, Weider, Body Power, XMark, Ader, Fitness Reality, Bowflex, Stamina, ProGear, Marcy, Anifox, SteelBody, Body Max, Titan Fitness, Coretex and HYD-Parts.
What Exercises Can You Do on a Power Tower?
It's endless really. Here are a few popular exercises you can do with a power tower. Leg raises, knee lifts, pull-ups, chin-ups, wide arm pull ups, push-ups, dips and sit ups. Don't forget to check out the workout routines below for even more power tower routines.