TOP 9 Best Leg Press Machines for Your Home Gym with Reviews 2019
To have an extravagant, large home you must have a strong foundation. For a tree to grow large and old, it must have strong roots.
If you are aspiring to build real muscle in your body and look the part of a gym junkie, strong tree trunk type legs are a must!
Leg press machines are a great way to build serious muscle and leg definition. Now, leg presses are not to be confused with squats as one of the best exercises for your lower body.
However, leg presses can relieve your back from the pressures of squats while still building rock solid muscle.
For your home gym, a solid leg press machine should be a key component of your workout equipment.
Below we will cover the different types of leg press machines and our top picks for the best leg press machines.
Picture

Leg Press Machines

Our Rating

Available

Editors
Choice
BodyCraft F660 Leg Press
Powerline Home Gym with Leg Press
Body-Solid Leg Press and Hack Squat
Powertec Fitness Leg Press
Which Leg Press Is for Me?
When you search for the best leg press machines you will find that there are two types of leg press machines that are most commonly used in-home or at gyms.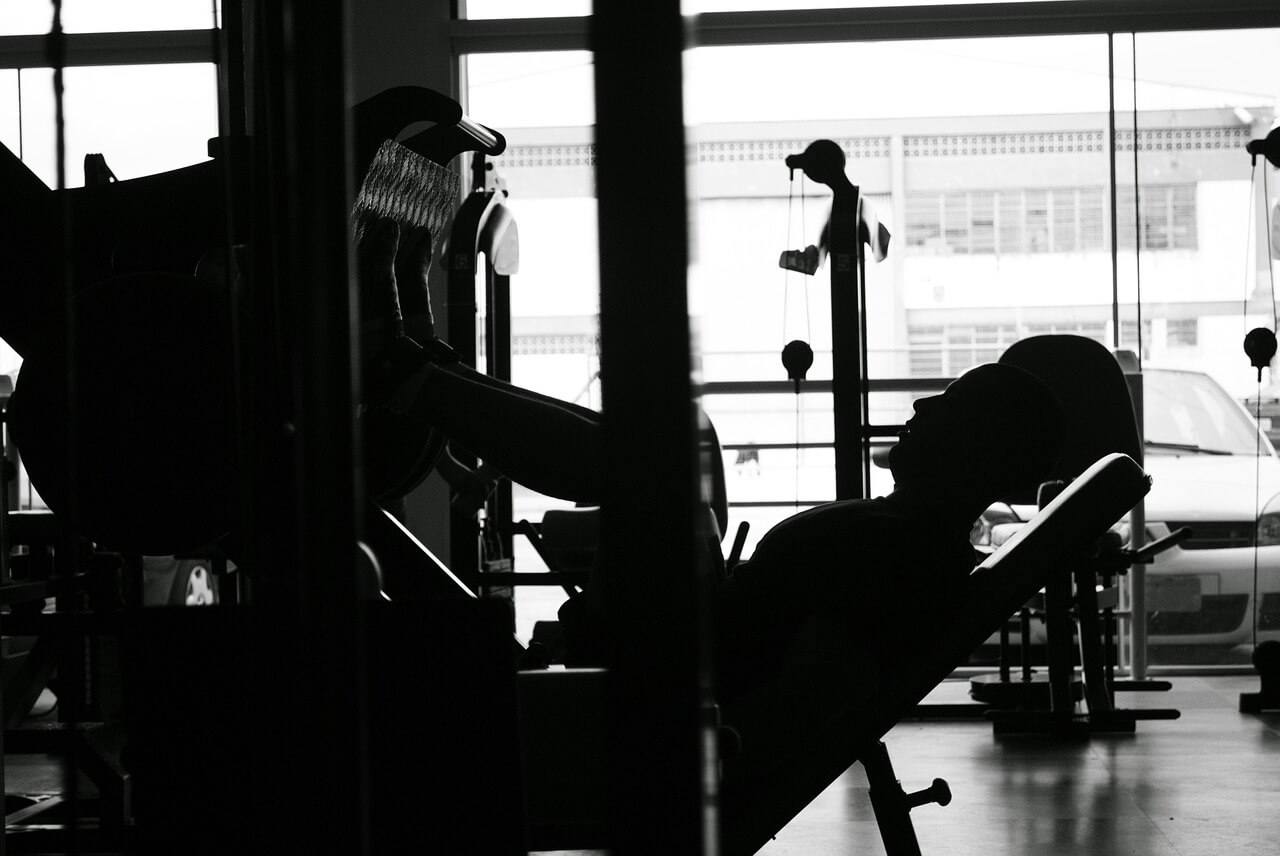 Vertical or inclined: This type of machine utilizes a sled mechanism, which would have weight plates on each side. You would begin seated close to the floor in an incline type position, and use your legs to push the sled upward.
Seated cable press: With this machine, you would be seated upright. The sled is resisted by cable attached to a weight stack. From this position you would push the sled outward rather than upward.
Choosing the leg press that is best for you is a matter of preference.
One of the negatives of a vertical leg press is that you are required to have weight plates to increase your load.
As you know, that can become pricey, but if you already have barbells then you may not be concerned with that extra fee.
A seated cable leg press is not a bad option either though. While free weights tend to build muscle more efficiently, you can still get some great muscle building leg work done with a cable machine.
Regardless of which type you choose, you should have noticeably stronger legs in no time!
TOP 9 Best Leg Press Machines of 2019
Powerline PVLP156X Vertical Leg Press
This vertical leg press is a great, cost-effective home gym option. This machine offers a 400-pound weight capacity due to a durable alloy steel frame with a powder-coated finish.
Isolate your leg muscles nicely with this compact and adjustable leg press machine.
What's to like
3 starting and stopping positions
Thick back pad with contoured head/neck pad
Extra-wide, no-slip sled design
Compact design
What's not to like
Standard weight plate posts – Olympic sleeves available
Not enough lower back support
If you are looking to find a cheap option for leg workouts in your home gym, you have to check this out.
There isn't enough back support on this machine to go extremely heavy regularly.
However, if you are looking to add more to your leg routine on a budget, this is one of the best home gym with leg press machines.
XMARK Leg Press Hack Squat XM 7616
This is a higher quality vertical leg press machine that is more along the lines of commercial grade. With a 1000-pound weight capacity, you could really start building massive quadriceps muscles in no time.
Do not worry about a spotter anymore either.
This machine has handles that allow you to place the rack in position by hand when your muscles are fatigued.
What's to like
You can perform calf raises and hack squats on this machine
Padded back, shoulder, and neck rests
Sled is adjustable to 4 different positions
High-end weight capacity
What's not to like
It is difficult to assemble
May hear creaks in the equipment when approaching max load
You can safely enjoy some heavy leg exercises with this machine and never have to worry about a spotter.
It is never a good idea to test your luck with equipment and max it out, so the creaking sounds shouldn't scare you.
For most lifters, this machine is plenty to give you broad quads in a hurry.
BodyCraft F660 Leg Press/Hip Sled
BodyCraft's leg press and hip sled is another versatile piece of gym equipment.
This machine allows you to perform a heavy leg press or hack squat without sacrificing a ton of floor space in your home gym.
With a small footprint and 1000-pound weight capacity, this could be a quality addition to your home gym.
What's to like
Adjustable shoulder pads for users of all heights during hack squats
Fully adjustable foot plate than can be folded out of the way during hack squats
Compact and efficient design
Adjustable backrest
What's not to like
Difficult assembly process
High purchase price
Those who understand the value of having big, strong legs also probably know the value of having a nice leg press machine.
A machine like this could conveniently make your leg days much more difficult than your current routine.
Save some floor space with this versatile leg press machine and get maximal comfort!
Body-Solid Leg Press and Hack Squat
Body-Solid is a widely supported home gym equipment brand. Why? They continue to find ways to satisfy the needs of their customers.
This is one of the best leg press machines due to its smooth operation during repetitions. It has a reported 1000-pound weight capacity, which may be a stretch, but handles a fairly heavy load with ease.
What's to like
4 inch thick double-stitched back and shoulder pads
Adjustable backrest and foot plate
3 lockout positions for safe pressing even when fatigued
Fair price for quality of equipment
What's not to like
The adjustment pin to switch from hack squats to leg press is in a difficult position
The foot plate for leg presses is not as wide as most.
Overall, this should be a great addition to your home gym once you can pinch enough pennies to save up.
While cheaper than some other similar options on the market, it is still not a cheap investment.
With different lockout locations this machine offers good safety during lifting and enough size for taller users.
Powertec Fitness Compact Leg Sled
If you are looking for an alternative to higher priced leg press machines that will still provide excellent value, check out this machine from Powertec.
It is unique in that rather than pushing a sled upward, you will push toward the floor to push your seat upward.
While there is only a 700-pound weight capacity, you can enjoy quality leg workouts while in a position that closely mimics a regular squat.
What's to like
Compact, space saving design
Adjustable backrest and foot plate
Inclusive foot tube for calf raises
Easy entry on and off machine
What's not to like
Assembly instructions are hard to understand
Low weight capacity
This is a great piece of equipment for those casual lifters out there or for those with younger children.
If you are a heavy lifter you may outgrow this machine.
With a small footprint and the convenience of stepping into the machine rather than sitting close to the floor, this piece offers maximal comfort.
Yukon Fitness Vertical Leg Press VLP-154
It's the narrow design of this leg press machine that becomes its biggest selling point. Most people don't have a lot of space in their garage gyms, and they want to be able to utilize as much equipment as possible.
Because this leg press takes up more room vertically than horizontally, you'll be able to get in a great workout without having to sacrifice the floor space you can't afford to lose.
What's to like
You're getting an ergonomically designed cradled neck rest to provide you comfort and support when you need it. Other vertical leg press machines only provide users with a flat pad while this one offers a small design change that maximizes the ease of use.
The maximum weight capacity is 600 pounds. It's almost impossible to use this much weight on a leg press machine. You're never going to have to upgrade to something with higher limits – you'll be able to use this leg press for the rest of your life.
It's made to be used with your choice of standard or Olympic plates. It doesn't matter what you already have – you won't need to buy anything special. It's a universally compatible press machine.
What's not to like
Like with most vertical press machines, you're going to want to make sure the bolts are as tight as possible. Loose bolts can lead to painful accidents. Make sure you're assembling the machine with the right tools.
Vertical leg presses can be loud to use, making them less of a great option for people who share a wall with a neighbor. Make sure you regularly lubricate the machine to keep it running as quietly as possible.
This is great for smaller garage gyms and people who don't want to be limited in their workouts.
Vertical leg press machines are great space savers, especially when you consider the narrow design of this particular model.
As long as you assemble this machine properly and take good care of it, you'll be able to make the most of it for decades to come.
Powerline Home Gym with Leg Press
This machine is designed for people who aren't messing around. It's an all in one piece of equipment with a built in leg press.
If you're looking to get the most for your money and you don't have enough space to accommodate dozens of smaller pieces of equipment, this single machine can handle absolutely anything you throw at it.
What's to like
This system can be upgraded easily. It comes with a 160 pound weight stack, but can be upgraded up to 210. Start out low and as you progress, simply upgrade the stack. It's a great starter home gym that can be transformed into a gym even an expert will appreciate.
You're not limited to a single exercise with this piece of equipment. Yes, it is a leg press, but it's also everything else you could ever want. It even comes equipped with two adjustable benches. When you break down the costs, it's one of the most cost effective ways to build a comprehensive home gym.
You're getting both maximum versatility and maximum comfort. Both benches are adjustable and padded to provide you with the back support you need, whether you're working your legs in the leg press or your whole lower body with the leg developer attachments.
What's not to like
Though it does break down to be cost effective, the price tag on this machine is pretty steep. You might want to save up for a while before you make such a large investment.
If all you really need is a leg press to supplement the equipment you already have, you'd be purchasing too much by buying this machine.
This machine is ideal for anyone who hasn't started building their gym yet, or still has a lot of equipment left to supplement. It's twice the price of a budget leg press, but you're getting ten times as much in terms of equipment.
Value shoppers who would prefer to bundle will quickly find that this is their best option – not only for a leg press, but for everything else they may need for working out.
Powertec Fitness Leg Press
This is an elite piece of equipment, which is plain to see when you observe its construction.
The Powertec leg press is a heavy steel frame, weighing in at over 200 pounds. It's almost impossible to put too much burden on this machine if you're using it correctly.
It's not going to fall apart on you, and you're never going to outgrow its capabilities.
What's to like
This has a 1,000 pound weight capacity. It's very likely no one you've ever met is going to need a leg press that can go up to 1,000 pounds. This is a range for people in incredible shape who have spent decades of their lives training. This means you'll be able to use this machine for decades without pushing its limits.
The bench is equipped with two safety levers on either side of the bench, offering you a little peace of mind while making your workout easier to complete – even when things get intense.
Designed with a smooth-running carriage and compatibility with 100 pound plates. This means it's easy to use, and simple to set up. You don't have to fumble with a bunch of smaller plates when you can simply stack on the biggest ones you've got.
What's not to like
This machine is very expensive when you consider the fact that it's just a leg press. It is a professional grade and industrial-strength piece of equipment that would survive years of use in even the busiest gym, but you'll be paying a pretty penny for that kind of quality.
If you consider a reliable leg press to be one of the most important pieces of equipment you can have in a home gym, this one won't let you down.
It's designed to be tougher and handle more weight than virtually any other leg press machine on the market.
This is for people who want to prioritize leg day, and already have more than enough equipment for arm day and chest day.
TDS Premier Vertical Leg Press
This is a budget buy that won't disappoint its users. It does seem very basic, but if basic is what you're looking for, you're sue to be pleasantly surprised.
It's safe and durable, and it will allow you to get a great workout on your legs, hams, and quads.
Best of all, it won't break the bank – especially when compared to the high price point of similar leg press machines.
What's to like
The padding is three inches thick, and this is something you'll really appreciate when you're laying on your back. Some leg press machines use thin padding that makes them uncomfortable after just a few minutes of use. You won't have to end your workout early.
This comes with heavy-duty safety stoppers. Safety stoppers are a very important feature on a vertical leg press machine. They keep the user from injuring themselves while also helping them feel a little more comfortable and secure during their workout.
It's mounted on industrial-grade eight rollers to help it go up and down. These take a while to set up, but you'll appreciate them once you have the whole machine put together.
What's not to like
This leg press doesn't come with a separate neck rest. You're only getting one padded board on the bottom. You may want to get a neck support pillow if you find the flat surface to be uncomfortable when you're working out.
The machine is a little bit on the wide side, which might be an issue for people who have space concerns in their home gyms.
Most people will find that this leg press is exactly what they need.
It's easy enough to use, and the price is right for what it is. It's nothing fancy – it's merely a quality leg press machine that will help you get a great workout from the comfort of your own home.
When you don't need a complicated piece of equipment, you'll probably find that this one has everything you're looking for.
Before You Buy
Taking a leap of faith on a product you know very little about can be fun. It's like a box of chocolates – you never know what you are going to get.
However, before spending your hard-earned money on a leg press machine for your home gym, it's best to be smart and research the market thoroughly.
But first, you have to know what you are looking for.
Here are a few things to keep in mind while you shop:
Space: How much of an open area do you have to place your purchase? It is best to measure the area you intend to place the equipment.
Be sure once your machine is in place, you still have room for your other exercises.
Quality construction: You may end up with hundreds of pounds of weight on your leg press machine. Being confident in your machine is crucial because it will relay into your lifts.
Look for machines made of at least 10-gauge steel that is at least 2 inches wide.
Smoothness: This correlates with the construction of the material. If you have ever lifted with a machine that grinds on its intended path, or got stuck mid-repetition, you know how important this is.
Read customer reviews and look for complaints of jerky operation.
Budget: Lastly, but perhaps most importantly, know your budget. There are solid options for your leg press machine no matter how much money you have available.
Know your budget first, and then do your diligence to make sure you get the most for your money.
Use a combination of the tips listed above when deciding on which machine will be best for you.
If you follow these suggestions closely, you should wind up with a quality machine that you can be comfortable using!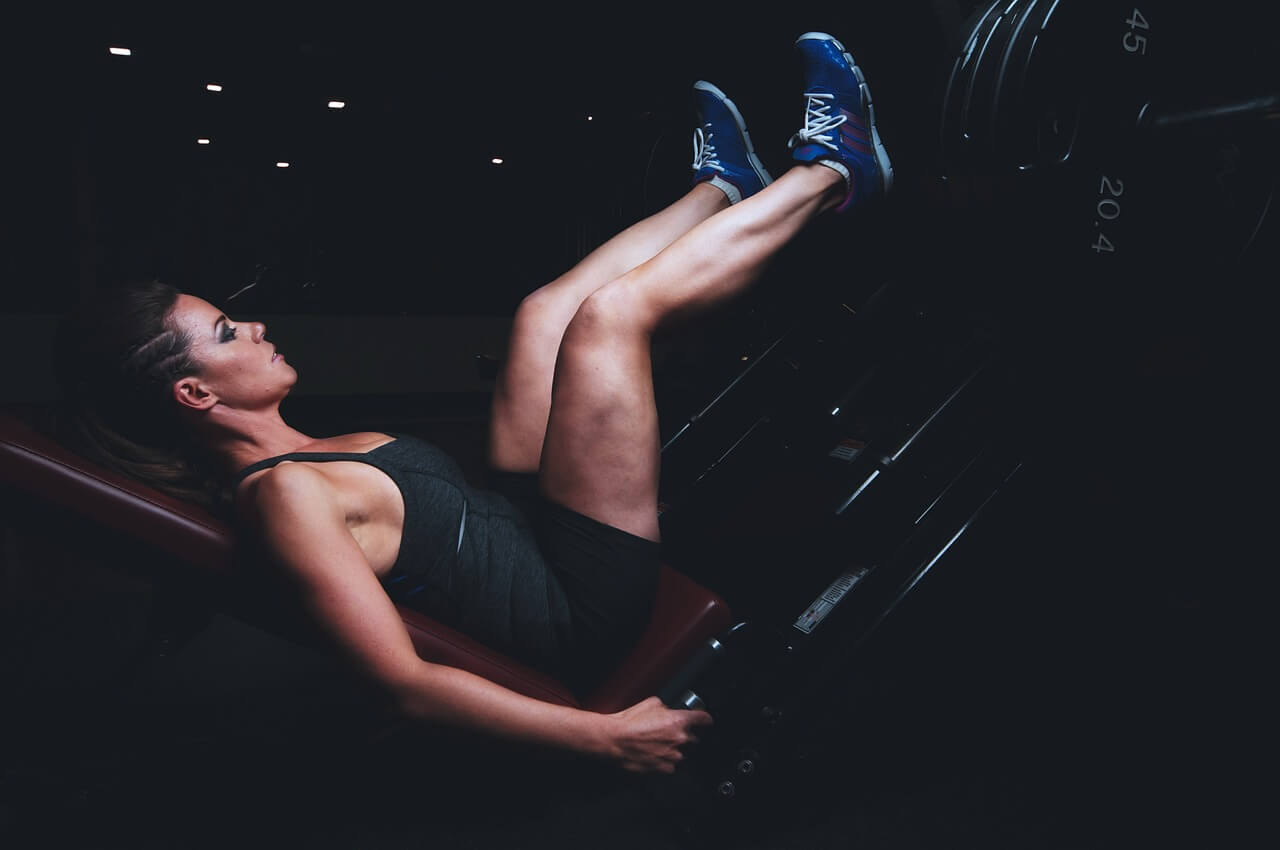 Benefits of a Leg Press Machine
It is common knowledge that your legs are the most powerful set of muscles in your entire body.
Any fitness guru will make a strong recommendation that you work hard to make sure that remains true.
Neglecting your leg muscles from heavy legwork can result in that dreaded top-heavy look.
Leg press machines offer great alternatives to the power building squat exercise, which many people dread. Below you will find 4 benefits of using a leg press machine.
Prevent injury: Squatting regularly with heavy weight can really put a strain on your back. By using a quality leg press machine with sufficient back support, you can eliminate much of the stress from squats.
A majority of leg presses allow you to adjust your position so that you can maximize comfort.
Emphasis on the quads: When you perform leg presses properly, most of the pushing motion will stem from your quadriceps. Both the downward and upward motions from the machine will place most of the load on your quads.
You could build strong and thick thighs quickly.
Change foot position: By simply changing the position of your feet on the sled, you can easily target different portions of your thighs. This is crucial to building optimal balance and strength in your lower body.
Calf raises: A leg press machine can double as a calf raise machine. All you have to do is place the load of the sled on the ball of your feet and press upward without bending your knees.
By performing heavy leg presses, you also stand a great chance of improving the amount of weight you can squat.
Any gym rat exercises their legs regularly and you can bet that leg presses are a staple of their routine.
As you can see, leg press machines are extremely versatile. They also offer a great alternative to squats while minimizing the harmful effects of squats.
These benefits of leg press machines should prove that this is a valuable exercise and could be a centerpiece to your home gym.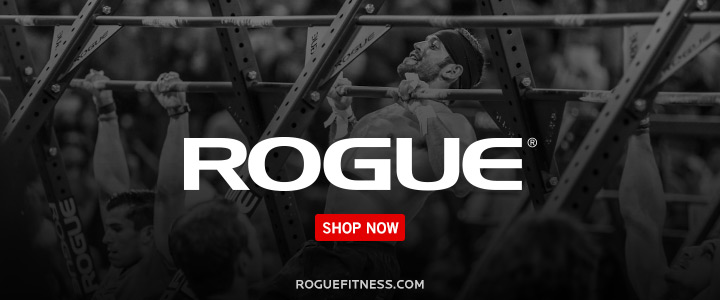 Reap The Benefits
The light has finally been shown. You now are aware of our picks for what we think are the best leg press machines.
Building strong legs is important. Fortunately, you can gain true strength while putting other portions of your body under minimal stress.
If you are a fitness fanatic or at least health conscious, you probably will not regret the purchase of the best leg press machines for home gyms. There are quality products available on the market that will help you build the strong foundation necessary for real strength.
How could you wait any longer?
Make the investment today, begin seeing real gains, and reap the benefits of an in-home leg press machine.