Best Resistance Bands Guide: Brands, Workouts and Reviews 2018
Are you tired of working out at the gym with seemingly a million people watching?
Do you travel often and can't consistently find the time to get in solid workouts?
Well…
….we think we have an answer for you!
There are alternative options that will allow you to begin or continue your strength training routine in the comfort of your own home, outside in the vibrant sunlight, or pretty much anywhere else you may want to.
Resistance Bands!
| Picture | Best Resistance Bands | Our Rating | Available |
| --- | --- | --- | --- |
|   | Black Mountain Products Resistance Band Set | | |
|   | Master of Muscle Resistance Bands | | |
|   | Phantom Fit Resistance Bands | | |
|   | Bodylastics Resistance Band Set | | |
|   | Wearbands Training System | | |
Want to know even more?
Keep reading to find out why resistance bands are beneficial for everyone, workouts you can easily perform, and the best resistance bands on the market.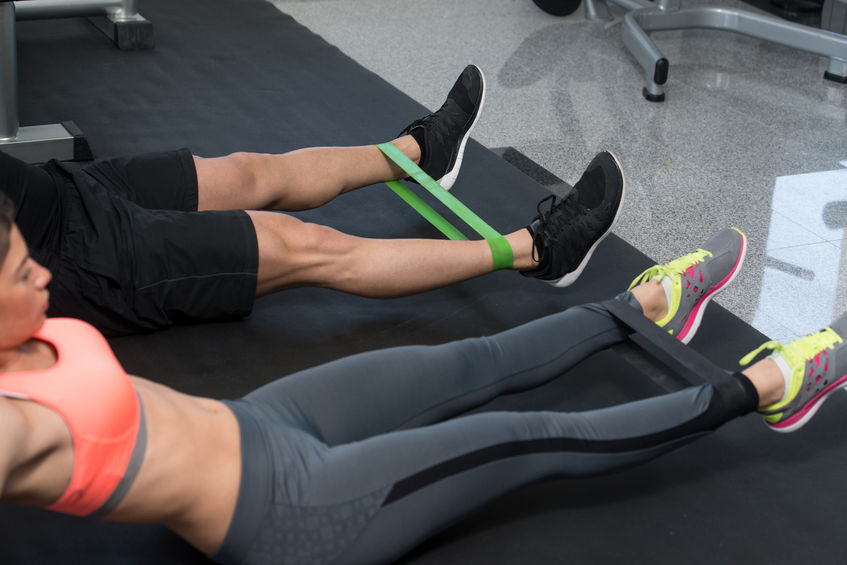 What Are Resistance Bands?
The best resistance bands are essentially reinforced rubber bands. Made of strong, thin rubber with handles on the ends, this piece of workout equipment is durable and efficient.
The level of resistance provided by your resistance bands vary based on three things:
Most of the time you can identify the strength of the band by a color code.
Yellow = lightest, Green = medium, red = medium-heavy, blue = heavy, black = heaviest.
Position of the band: you can tailor the resistance of the same band by stepping on it to restrict the amount of rubber available for you to push or pull.
Length: A long band will have greater elasticity, making an easier motion. A shorter band has less material. As a result, it will cause the motion to be more difficult.
Unlike free weights, good resistance bands do not depend on gravity to place a load on your muscles. Instead of only working out on a vertical plane, which is offered by free weights, you can exercise on a vertical and horizontal plane.
As a result, you will be able to perform more natural exercises that will mimic movements that occur in day-to-day life.
What to Look For?
Before you purchase your first set of resistance bands, be sure have your intended use in mind. There are mainly two very different reasons resistance bands are used – strength training and rehabilitation of muscles or joints.
Bands used for strength training will not be ideal for rehabilitation, just as rehabilitation bands won't help to build real strength.
With this in mind, let's take a look at the two types of resistance bands on the market:
Tube bands: With a cylinder-like shape, this type of band will have handles included in an effort to fit your needs during a strength-training workout. There are many different styles and ways to use them, which we will get to below.
Loop bands: Geared towards assisting with rehabilitation, they are essentially large, flat rubber bands with minimal resistance to aid in recovering strength in damaged muscles or joints. These bands will not come with handles.
This article will be focused on strength training bands more so than rehabilitation bands. However, in our effort to cover all the best resistance bands, we will include some loop style bands in the product review.
8 Benefits of Using Resistance Bands
Exercising regularly helps to improve physical and mental health. Exercise also adds physical strength, builds mental toughness, and helps you navigate the demands of your daily life much easier.
Sometimes, though, your body needs a curveball thrown at it to break up your usual iron pushing or cardio routine. Here are eight benefits of adding resistance band workouts to your routine.
Versatility
If you buy a treadmill you can only walk or run. If you buy an exercise machine, you can only do the workouts the machine was made for.
If you buy resistance bands you can tailor a workout to exercise your ENTIRE body. Using only one piece of equipment.
Portability
There are no other pieces of exercise equipment as portable as resistance bands.
They can easily be packed up in your suitcase, thrown in your car, or moved to any room of your house. Also, rid yourself of the need for a "workout room."
With resistance bands, you can get back the space your other equipment requires and make it vacant for another use. It is a workout on the go!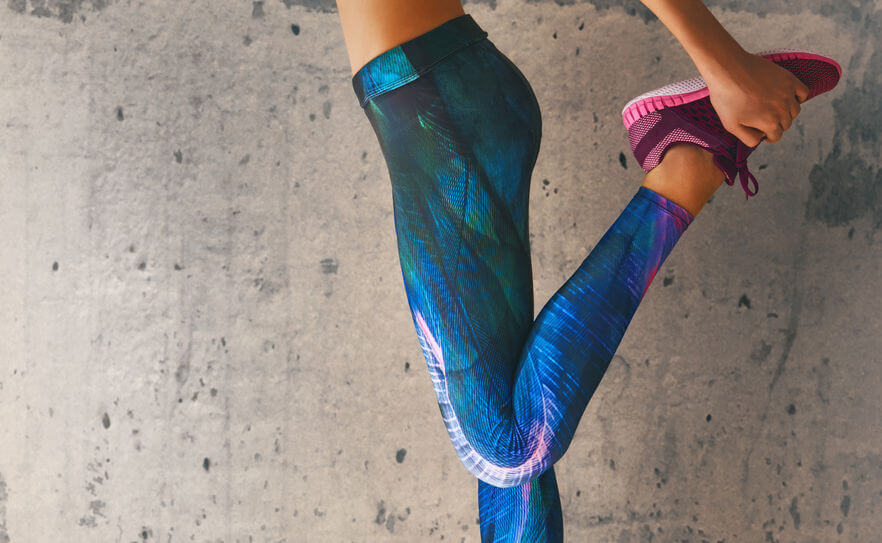 Cost-effectiveness
Buying iron plates for your weight lifting set costs around 50 cents per pound. Meaning one 45-pound plate can cost you $22.50!
The bands we will list below are all under $50. Again, this price allows you a full body workout!
Adaptable
Whether an advanced lifter or a newbie, resistance bands are for you. If you want to do arms one day, resistance bands will give you a nice pump.
Should you want to work your back the next day, tailor the position of your bands and angle your body differently and shred on!
Fortunately, resistance bands allow you to simply change positions during a workout so that you can make any given exercise more or less difficult.
Hasta la vista, spotter
Just about any person who has ever stepped foot in a gym knows that lifting weights without a spotter is a bad idea (even though some still do).
If you have ever gotten stuck mid-rep during an exercise you know why! With resistance bands, you don't have to worry about a load of iron weight falling on your chest if you are fatigued.
Goodbye spotter!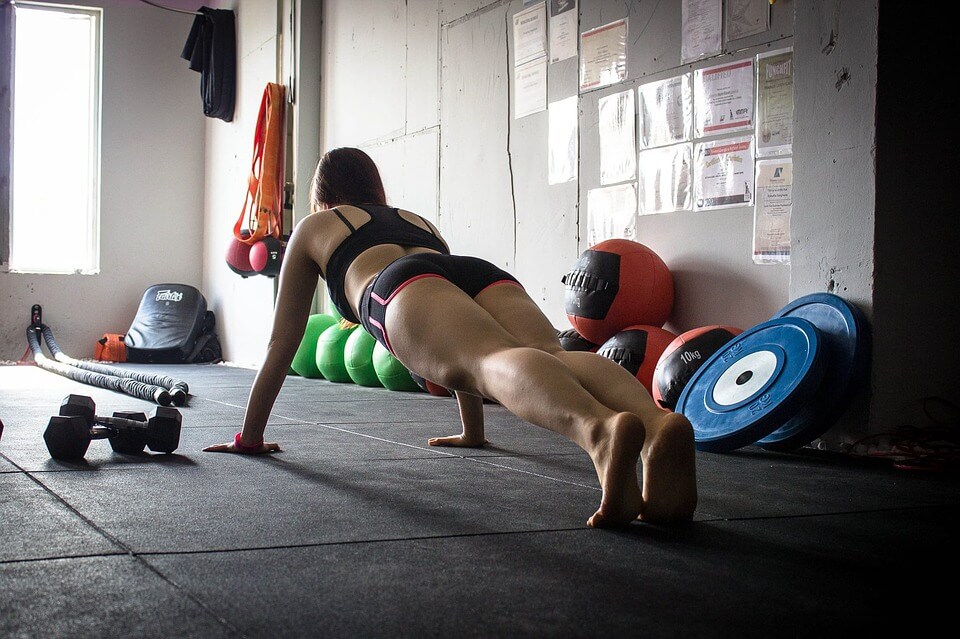 Mix it up
When you train regularly, your body's muscles tear and rebuild themselves. Over time, however, your body doesn't respond in the way that it used to when performing the same exercise.
Why?
The greatest part of the human body is adaptability. The workout last month that made you so sore you couldn't brush your teeth the next day may not give the same result this month.
Using the best resistance bands can help to break up the monotony in your routine.
A different pump
Using resistance bands will surely give your muscles a different pump. By using resistance bands you will be allowed to perform an exercise, complete your allotted number of repetitions, easily adjust positions to decrease resistance, and perform more repetitions.
The ability to use one piece of equipment and quickly change "weight" is priceless.
Low impact
Pushing barbells loaded with weights can really take a toll on your body over time.
Resistance bands present low impact on your joints while also keeping your muscles under tension longer.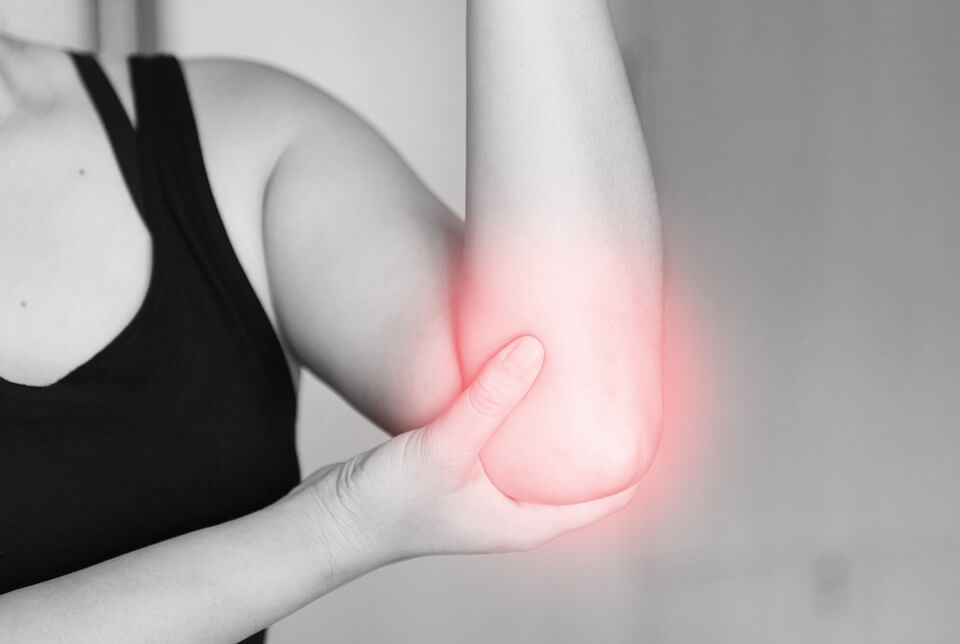 Minimize downtime during your workouts for increased blood flow to your muscles. Maximize the space you have in your home or office by using one piece of equipment for your whole body.
Add convenience to your day and pack up your equipment with ease.
With perks like these, you are probably ready to head to the internet and start searching for some bands for yourself.
Well, don't bother!
Because we have done that for you.
And below we have listed the best resistance band reviews!
TOP 5 Best Resistance Bands Brands and Reviews 2018
Black Mountain Products Resistance Band Set
Black Mountain Products is a popular brand known for producing trusted resistance band products.
These tube-style bands have been featured on many other review sites due to the quality of materials used in this set.
This set includes 5 stackable (they can all be used simultaneously) resistance bands to aid you in reaching the highest level of resistance possible.
Also inclusive is a starter guide, soft-grip handles, foam handles, a door anchor, exercise chart, and ankle straps
Pros
5 resistance bands ranging from 2-4 pound resistance to 25-30 pounds
Metal clip on feature to swap out bands and accessories quickly
Carrying bag for increased portability
Manufacturer's lifetime warranty
48 inches in length
Cons
Door anchor lacks durability
Individual bands lack enough resistance
Our take
One of the best exercise bands. You will be able to reach the highest levels of resistance when stacking these bands.
With such a broad range of resistance weight with one purchase, this is ideal for beginners and experts alike. Thanks to a lifetime guarantee, feel confident in the durability of your purchase!
Keep on reading, because there are plenty of options to choose from!
Like these bands, that are similar, but have some differences.
Master of Muscle Resistance Bands
If you are looking to build or tone muscles, starting with this complete set might be a good start. These tube-style heavy-duty bands should hold up well to a vigorous strength training routine.
This set includes 5 different bands ranging from 5 pounds through 25 pounds of resistance. Look for 2 handles, a door anchor, ankle straps, and wrist strap in this 11-piece kit
Pros
Double layered tubing for added durability
Shred bands exercise guide with 20 workouts
Adaptable multi-clip system to minimize time changing resistance levels
Travel bag for easy storage of your kit
Cons
Door anchors stability can cause damage to door frame
Standard color code of resistance bands do not apply
Our take
With an exercise guide to help fill you in on the safest way to use your bands and helpful workout ideas, this set will help you tack on muscle quickly.
Since you can swap out all of the bands and attachments quickly, you can condense your workout time and get a ton of work in quickly.
Should you not like the bands after your purchase, don't' sweat it.
The great thing about resistance bands is the variety of them on the market.
Just take a look at these ones.
Phantom Fit Resistance Bands
Phantom Fit offers these loop style resistance bands in a set of 4 ranging from light to extra-heavy.
Made of durable latex that is snap resistant, these are ideal for stretching or muscle recovery. For rehabilitation purposes, this set could help bring you from the beginning stages of recovery back to full strength.
Enjoy free workout music provided by Phantom Fit in mp3 form.
Pros
Strong, durable, and snap resistant latex design
Portable travel carry case
Ideal for physical therapy and stretches
Cons
Thin band design allows it to roll up when stretched fully
Only 10 inches long
Our take
Should you be recovering from any kind of ligament injury or perhaps just looking to start small in your exercise routine, Phantom Fit resistance bands will surely get you stronger, faster.
This is a financially savvy option that is shockingly simple to utilize. Turn on your free workout music and feel worry-free knowing your purchase is guaranteed for a lifetime!
Ok. So these didn't impress you?
Well, the next ones will!
Bodylastics Resistance Band Set
For a premium quality set, look no further. Bodylastics resistance bands set will come complete with all the tools necessary for a complete workout.
5 tube-style bands will be available for you to stack as needed to challenge most individuals in their fitness program. These bands are dipped so that they have extra latex, which provides more resistance.
Pros
Snap guard – woven cord inside the tubing to prevent overstretching the latex tubing
Clip-on feature so you can add or subtract resistance
Industrial grade materials
Storage bag for all-inclusive equipment
Cons
The bag is too small to easily fit all of the equipment
Our take
Included in your order will be 2 heavy-duty handles, 2 heavy-duty ankle straps and also a quality door anchor.
While this set can be a little pricey, you will receive professional grade resistance bands. With the heavy-duty design and reinforced latex, these should offer enough resistance for just about anyone.
Bodylastics is sure to put your muscles to a nice test!
We get it. You are the kind of person who wants to put in some serious work.
Ok. No problem. Just take a look at the next resistance band system.
Wearbands Training System
If you want a serious set of resistance bands, look no further. Professional athletes, lifters, and public icons use Wearbands to take their fitness to the next level.
As the name implies, this system includes a belt that you wear during walking, running, or hiking. Also included are neoprene socks with hooks so that you can connect the resistance band from your belt to socks.
It is designed to make natural movements like walking or running more difficult by adding resistance, which builds muscle and stability.
While it may seem difficult or abnormal, it is an incredibly easy to use band system.
Pros
Easily enhance conditioning, speed, and agility
6 different resistance bands for different fitness levels
Nylon design for added security
Core-to-toe engagement
Burn calories faster during cardio workouts
Cons
No upper-body engagement
High purchase price
Our take
For athletes, in particular, working on your footwork regularly is crucial. Wearbands is the first wearable and fully functional piece of resistance equipment that incorporates bands into your regular walking or running.
Although the price can be a bit high for some, this is a legitimate lower-body building, calorie-burning piece of equipment. From personal experience, I can tell you that you will feel the burn FAST.
Keep in mind that essentially all resistance bands are unisex. These are also some of the best resistance bands for women! Now, let's get into the resistance band exercises!
Great Resistance Bands Workouts and Exercises
Now that you know which way to go when searching for a solid set of resistance bands, let's show you some of the best resistance band workouts and exercises, separated by muscle groups.
Keep in mind that you will only need your resistance bands and a few of the typical objects found in your home or office to complete these exercises.
Chest Exercises
Resisted pushups: Perform this as a normal pushup by getting in the traditional pushup position. Take your resistance band of choice and drape it behind your shoulders and secure the band under your hands. Continue as you would with a normal pushup until failure.
Standing chest press: For this exercise, you will need to secure your band with your door anchor or wrap the band around your doorknob or a pole. Once your band is secured, step forward until you have removed the slack from your bands. Then, step forward in a lunge-like manner and press forward as if you were pushing someone away from you. Return to the starting position in a slow, controlled manner.
Shoulder exercises
Overhead shoulder press: Place the middle of your band on the floor and step on top of it. Place your feet shoulder-width apart. Raise your hands to your shoulder while gripping the handles and press upward toward the ceiling. Slowly lower your hands back to shoulder height and repeat
Shoulder lateral raise: Again place the middle of your band on the floor and step on top of it with feet shoulder-width apart. While holding the handles, raise your hands outward beside your body to neck level. Lower your arms and repeat. For added difficulty, at the top of this movement move your arms in a circular motion for 10 seconds.
Back exercises
Bent-over row: With your feet placed shoulders width apart, stand at the center of the band and hold the handles. Bend your knees slightly and lean forward. Pull upward toward your sides and squeeze at the top of this movement.
Lat pull-down: Again, you'll need your door anchor for this exercise. Once the band is secured overhead, take a seat on the floor. Lean back slightly and pull the handles back toward your sides. Squeeze hard once the handles reach your sides, then slowly release.
Arm exercises
Bicep curls: Stand with your resistance bands under your feet, shoulder width apart. Grab the handles and, without moving your elbows, curl your arms upward, Focus on this movement and squeeze your biceps tightly at the top of this movement.
Tricep extensions: Stand with your legs together and the band underneath your feet. Perform an overheard shoulder press. Once you get to the top of the press, allow your forearms to bend behind you while keeping your elbows locked in place. Once your forearms have dropped as low as possible without your elbows moving, use your triceps to push back to the starting position.
Leg exercises
Front squat: Stand over the center of the band while your legs are apart at shoulder's width. Squat down grab the handles and step on excess portions of the band so that there is no slack in the band from your feet to your hands. Push your body upward and feel a nice burn in your quads.
Kickbacks: For this exercise, you will need your door anchor. Once the anchor is secure, get down on all fours, facing the anchor. Attach the resistance band to your ankle using the attachment provided. Push your foot back away from the door until your leg is straight. Squeeze with your leg straight and then slowly return to the beginning position.
The mind to muscle connection is very real. Be sure to concentrate and engage the muscles you are intending to work.
Choose a band heavy enough that will only allow you to do 8-12 repetitions for best results.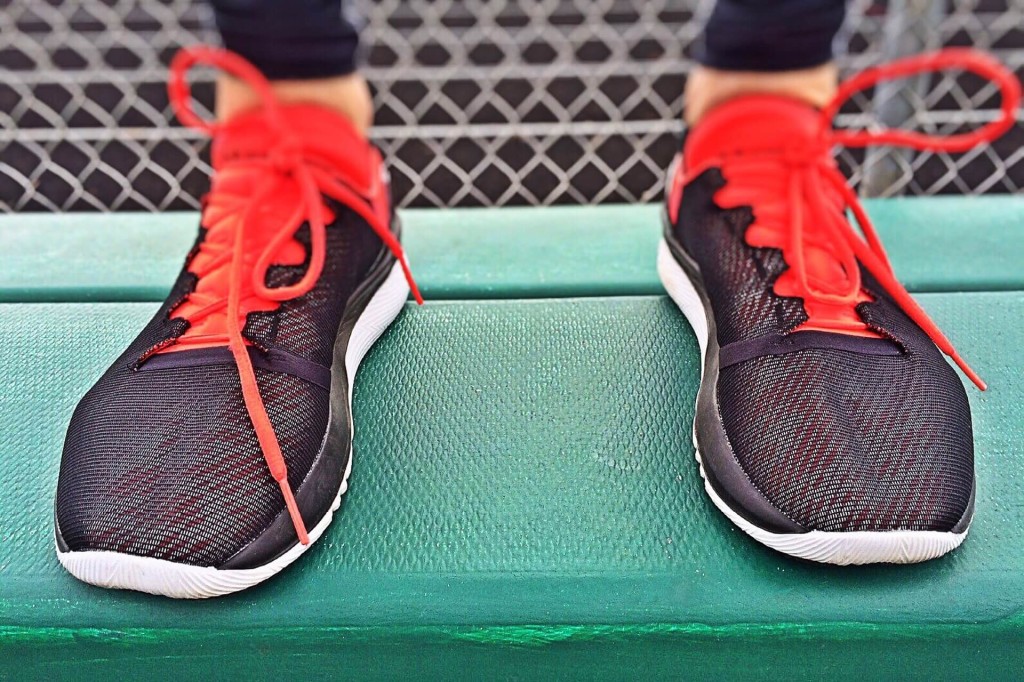 Now, if you want to do a whole workout using the exercises listed above, this is what you should do:
1
Choose at least 1 workout from each of the muscle groups listed above.
2
Set yourself up in an area that will give you the space needed for each exercise.
3
Begin your workout by doing 30 jumping jacks – warm up and get your heart rate up.
4
Begin your routine with one of the leg workouts. This will get your hormones pumping and kick your body into gear.
5
Cycle through each muscle group at least once.
6
DO NOT REST between exercises. Use only the time it takes to get into position for the next exercise to catch your breath.
7
Once you have completed each muscle group, knock out 30 more jumping jacks.
Following that routine will get you through one round of a full body workout. We suggest you complete at least 3 rounds to really get your muscles pumping and soak yourself in sweat.
Remember, pain is gain!
Don't Resist The Urge
It is pretty clear how convenient it could be to own a set of resistance bands. They are versatile, cost-effective, and will minimize the wear and tear that exercise can do to your body.
It is undeniable that exercise is important to lead a happy and healthy life. Do yourself a favor and get into an exercise routine.
There is no way more convenient than resistance bands to embark on your fitness journey. Don't resist the voice in your head telling you to get healthier.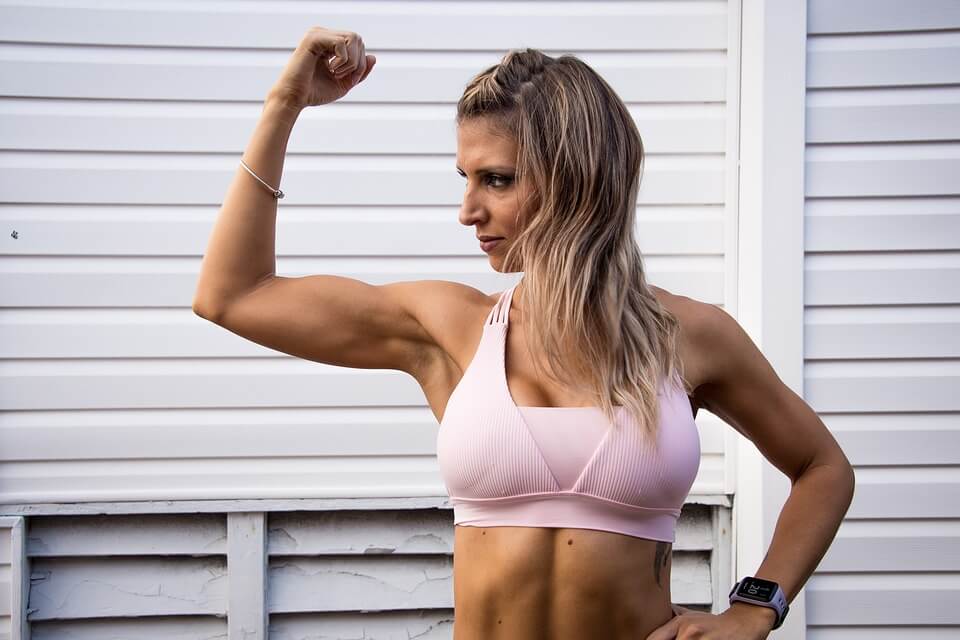 Start today and you will probably feel better about yourself tomorrow!
And of course!
If you have any questions about resistance bands, working out with them or choosing the best option, just leave a comment below or contact us directly.