Best Treadmills for Home Use & Garage Gym + TOP 13 Treadmill Reviews 2022
We all know that Cardio is an essential part of your workout.
But, it's not always easy to fit it into your home workout regime.
Treadmills make it easy. It's as simple as that.
Owning your own treadmill means there is no excuse not to be including cardio in your fitness routine.
This article will help narrow the options and review only the best treadmills for home 2022.
Read on to find out what to look for and how to choose a good treadmill for home use.
TOP 13 Best Treadmills for Home Use 2022
Benefits of Having a Treadmill in Your Home Gym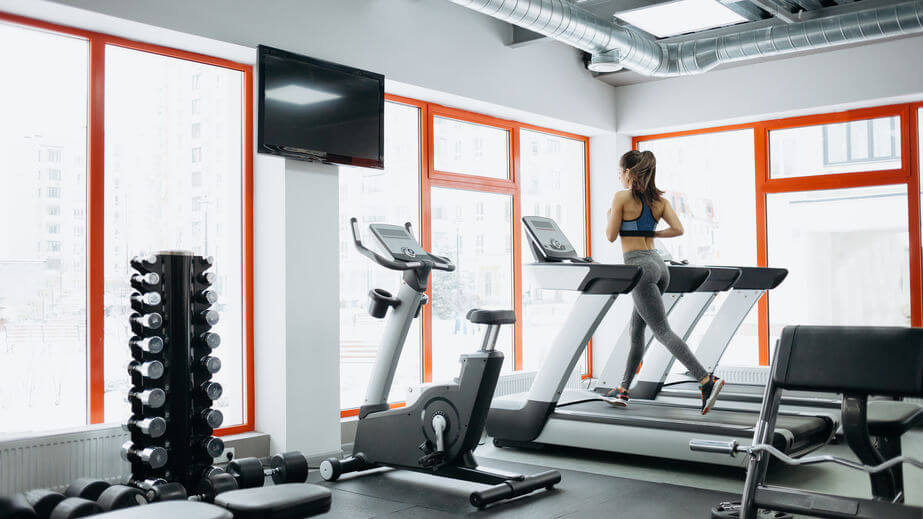 There are many benefits to having a treadmill in your home gym.
Most of the reasons come down to practicality but also comfort.
1. Owning your own treadmill will mean that your cardio doesn't have to disappear from your workout routine in the Autumn. Lack of daylight and nasty weather won't need to stop you from working out.
2. For people who live in cities or places where there aren't great options for running outside, running on a treadmill can also be a safety thing.
You don't have to worry about traffic, air pollution, or stepping in dog poo… it happens!
As if that's not enough…
3. Running on a treadmill can give you a more intense workout than going for a run outside, as unless you deliberately slow or stop the belt, you will be running at a consistent pace with no interruptions.
There are few places outside where you can run for more than 10 minutes non-stop without having to negotiate obstacles or stop to cross a road.
4. Treadmills can also be great from a motivational perspective.
They say the hardest part about going for a run is getting out of the door. Well, with your own treadmill in the comfort of your living room, you don't have to overcome that barrier to getting a cardio workout in!
5. Finally, most of the time people talk about weather and daylight when it comes to treadmill advantages, but for the introverts among us, owning your own treadmill can mean so much more than that.
On the days when you really can't handle going to a busy gym and being faced with loud music and too many perfect bodies, having your own treadmill can mean privacy and some peace and quiet if you prefer letting your mind clear while you run.
Types of Treadmills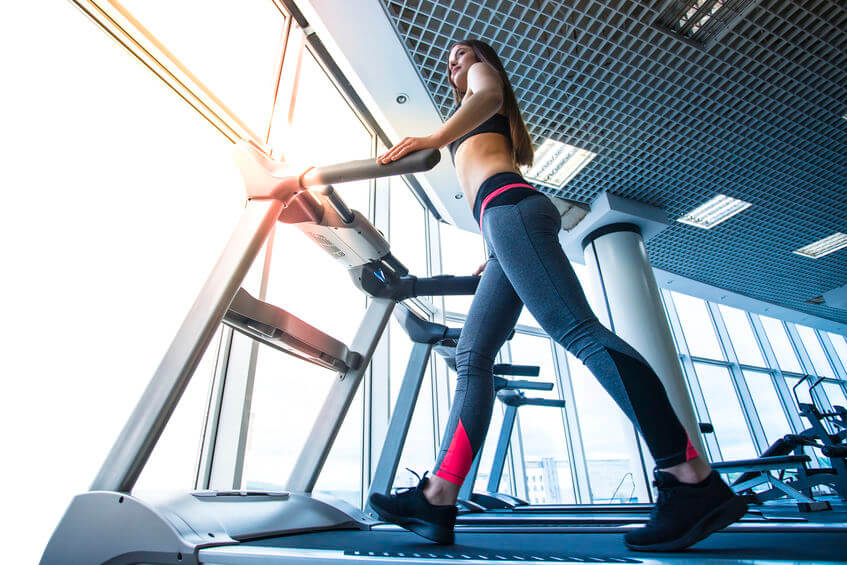 All treadmills are not built equally.
It's true.
They all have pros and cons and there are definitely some lemons out there.
But there are also treadmills that are designed with very specific uses in mind.
Folding Treadmills – Folding treadmills are extra convenient if you have a small space for working out and need to be able to tuck your treadmill out of the way when you're not using it.
The catch is that they tend to be a little lighter and less stable than non-folding treadmills.
Incline Treadmills – Treadmills that let you adjust the incline can offer the most intense workouts. The incline will either be manual, meaning you have lever the deck up yourself, or electric, meaning you can hit a button and not stop your workout while your deck gets steeper.
Electric inclines are more expensive but manual inclines are less likely to break down.
Manual Treadmills – Manual treadmills are very different from electric treadmills as the deck will always be at an incline.
Manual treadmills don't work when they're flat as they rely on gravity together with your feet and body weight to keep the belt moving.
They can be a pretty tough workout, require a slightly different technique to regular walking, and can use more muscles.
Treadmills Under $1000 – Not all treadmills need to cost thousands of dollars. With treadmills, you do get what you pay for, so it wouldn't be recommended to go too cheap (less than $500), but there are some decent treadmills out there for under $1000 that are worth considering if you're on a budget.
Treadmill Desks – These treadmills are the gold standard of walking treadmills. They are designed with different motor specs to running treadmills so they will literally go forever without burning out and will often be quieter when in use as well.
Remember that they don't just need to be for people who work from home. Setting one up in front of your TV could be a great way of walking for hours each evening!
Treadmills for Walking – As mentioned above, treadmills for walking need slightly different motors than treadmills for running.
While treadmills desks are perfect in this regard, there are some regular treadmills that will cope with a lot of walking as well as a little jogging and running.
What to Keep in Mind When Choosing Your Treadmill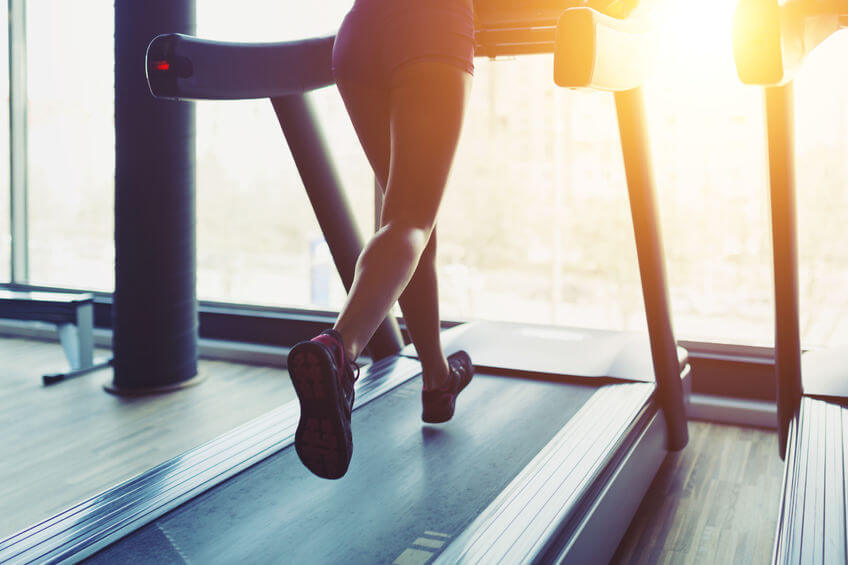 Aside from the obvious quality and durability factors, the main things to look for when choosing a treadmill are:
Engine Size
Generally speaking a 2-2.5 continuous horsepower (CHP) is more than adequate for most treadmills.
Less than this and you're probably looking at a treadmill designed for walking and jogging with a max speed between 4 and 6 mph.
More than this and there may not be much of an advantage as most people's homes don't supply enough power to support the extra CPH.
Length of the Warranty
This is a good indication of the quality of the treadmill and how much the manufacturers stand by their product.
Treadmills are expensive and parts will wear out. It pays, literally, to have a warranty to help with this.
Deck Size
This depends on your height, stride length, and the kind of workout you'll be doing.
Anything less than 50" in length is getting a bit tight for running and is only really suited for walking.
Most of the treadmills on the list above have really good deck sizes (20" x 60").
Max Weight
The more expensive and better quality treadmills have a maximum weight between 300 and 350 lbs while the cheaper treadmills hover nearer the 250 lbs mark.
If you're a heavier person, unfortunately, you will need to invest in a more expensive treadmill.
Max Speed
It pays to know what kind of speeds you want to be able to run at because if you're never going to go above 6mph, you could save yourself a lot of money by getting a treadmill with a max speed of 6 mph instead of 12.
Max Incline
Most max inclines are between 12 and 15%.
Again, it pays to know what kind of incline you want.
The best way to figure this out is to go to a gym and experiment. 12% is still pretty steep and will make for a solid workout.
Electric vs Manual Incline
This is mostly a convenience thing but will also affect price, as treadmills with automatic inclines are more expensive.
The advantage of electric inclines is that you don't have to get off the treadmill and interrupt your workout to adjust the slope.
But, as mentioned, they will be more expensive and end up being another thing that could break down on you.
Folding or Non-Folding
This depends on the size of your home and whether you need to be able to shift the treadmill out of the way when you're not using it.
Folding treadmills tend to be lighter and less stable than non-folding treadmills but it's really a personal preference.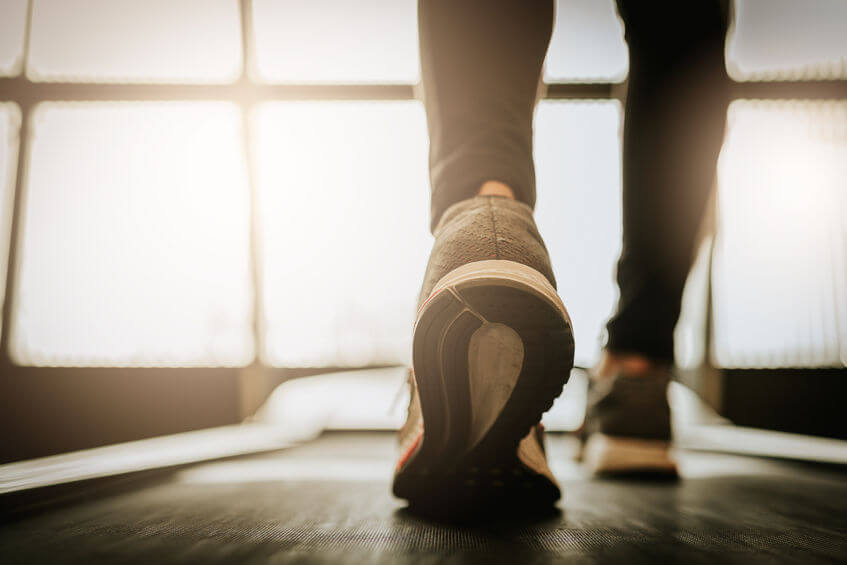 Noise Level
This isn't something most people would think to immediately check, and since the manufacturers aren't going to tell you if their treadmill's engine is noisy, you'll have to rely on reviews.
But the noise level of your treadmill could be a deal breaker if you want to be able to watch TV or not annoy your neighbors by pounding away on their ceiling every morning.
Shock Absorbance
One of the advantages to running on a treadmill is that it's easier on your joints so there's no point in investing in a treadmill that doesn't help cushion your landings sufficiently.
Running doubles the load placed on your knees compared to walking so a good amount of shock absorbance will save your knees a lot of stress.
Built-in Workout Programs
The number of built-in programs tends to be in line with the price. More expensive treadmills have more programs.
It depends what you prefer.
But remember there's always the Youtube option!
Other Features
There are so many other features available that it can get a bit ridiculous.
After all, do you really need built-in speakers if you're running in your own home where you probably have a sound system anyway?
The same goes for heart rate monitors. If it's important to you, you probably already have one.
Regardless, some features are deal breakers for some people, and that's ok, because you're going to be the one using them every time you workout!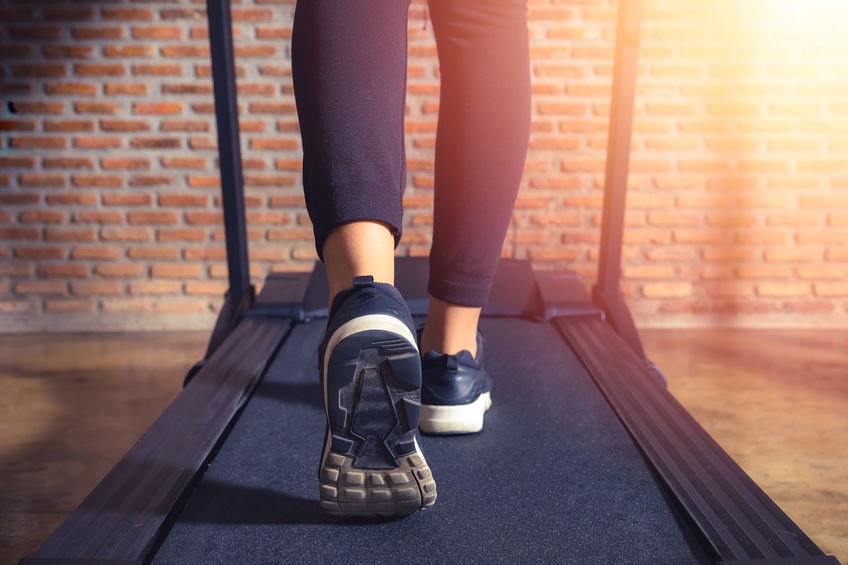 Consider trying some treadmill workouts – you can experience all the benefits of a class with an instructor yelling at you without actually having to go to the gym!
You don't even need to watch something specific to treadmills, there are plenty of motivational videos too.
You'll get a workout and come away feeling pumped and like you can take on the world!
FAQs
What is the best brand treadmill for home use?
The best treadmill brands for home use include Sole, ProForm, LifeSpan and NordicTrack.
What is the best home treadmill for running?
This depends on your preferences for the style of workout you want, your budget, and your height and weight.
The best of the best is the Sole TT9, but not everyone needs to spend this much money to get something that will work really well for them.
What should I look for when buying a treadmill?
Aside from the brand, look for the length of the warranty as this will be a good indicator of overall quality.
Everything else comes down to personal preference depending on your needs.
Key things include max weight limit, max speed, size of the deck, and the features included.
What is the best cheap treadmill?
The NordicTrack T 6.5S is the best budget treadmill on the market for its balance of reliability and price.
What is a good treadmill for running?
Generally speaking, any treadmill with a CHP of 2 or more, and a max speed of 12 mph will be a good choice for running, provided it is good quality.
The treadmills on the list above are all great choices for running.
Summary
I hope you're feeling well prepared to take the next step in your home workouts and add in that cardio!
Choosing the best treadmills for home gym shouldn't be too daunting now that you know what to look for.
Remember that going for a budget option isn't always a great choice as you tend to get what you pay for with treadmills.
Please comment if you've tried one of the treadmills reviewed above and let us know what you think!
And if you haven't subscribed already, make your life easier by hitting that button!