TOP 15 Best Cheap Treadmills Under 1000$ with Reviews 2020
Many fitness enthusiasts want a quality treadmill for their home gym, and for good reason, they are an excellent way to get a low impact cardio workout
However, they may soon discover that the price of a treadmill, climbs higher according to its level of quality.
That leaves the home gym devotee to hunt for the best possible bargain, and often they find a bargain treadmill is no bargain at all.
Let's be real: Nothing sounds appealing about a budget treadmill.
| Picture | Budget Treadmills | Our Rating | Available |
| --- | --- | --- | --- |
| | NordicTrack T 6.5 S Treadmill | | |
| | Weslo Cadence G 5.9 Treadmill | | |
| | Sunny Health & Fitness Treadmill | | |
| | Exerpeutic TF1000 Walk to Fitness Electric Treadmill | | |
| | LifeSpan TR1200i Folding Treadmill | | |
In the end, it does not pay to save money if you end up with an inferior treadmill with cheap impact absorption that damages knees, back and hips, or a treadmill with a weak motor and flimsy plastic parts that easily break and need replacing.
You may begin to wonder if inexpensive high quality treadmills exist, or is searching for the best treadmills under 1000 dollars like searching for unicorns?
We aim to answer that question as well as show you what to look out for before you buy, give a few examples of workout routines you can do on a treadmill to keep things interesting and wrap up with a review of 15 of the best treadmills under 1000 dollars.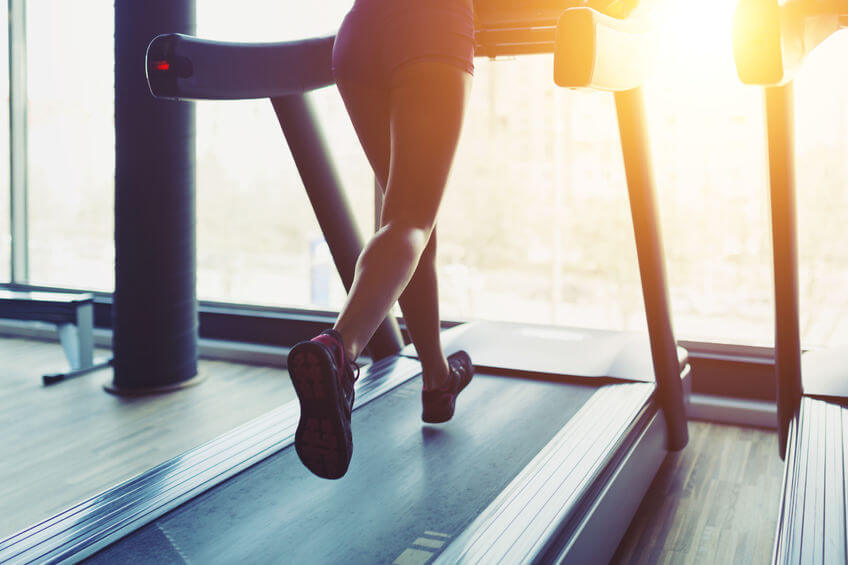 Is it Possible Get Just the Right Treadmill Under $1000?
Most decent treadmill can climb to $2000 dollar plus range, but there's an important distinction to make.
Most does not mean all.
There are a few great treadmills for under $1000 that will allow you to do all the same things that more expensive treadmills will allow you to do, as well as protect joints and your back as well as more expensive models.
The key is to know what your personal needs are and have a clear idea of what you intend to use your treadmill for so you focus on what is important to you without paying for extras you will never use.
Why Should I Put a Treadmill in My Home Gym?
Walking, running, and jogging are an efficient way to get a thorough cardio workout from the comfort of home, without the need to worry about weather, or even what time of day it is.
While anaerobic exercises like lifting and strength training are excellent for building lean muscle, they won't do much to help you burn calories.
Whether you're looking to shed pounds right now, maintain your current weight, or counter the occasional junk food binge, one reliable way to do this is via an enthusiastic cardio workout.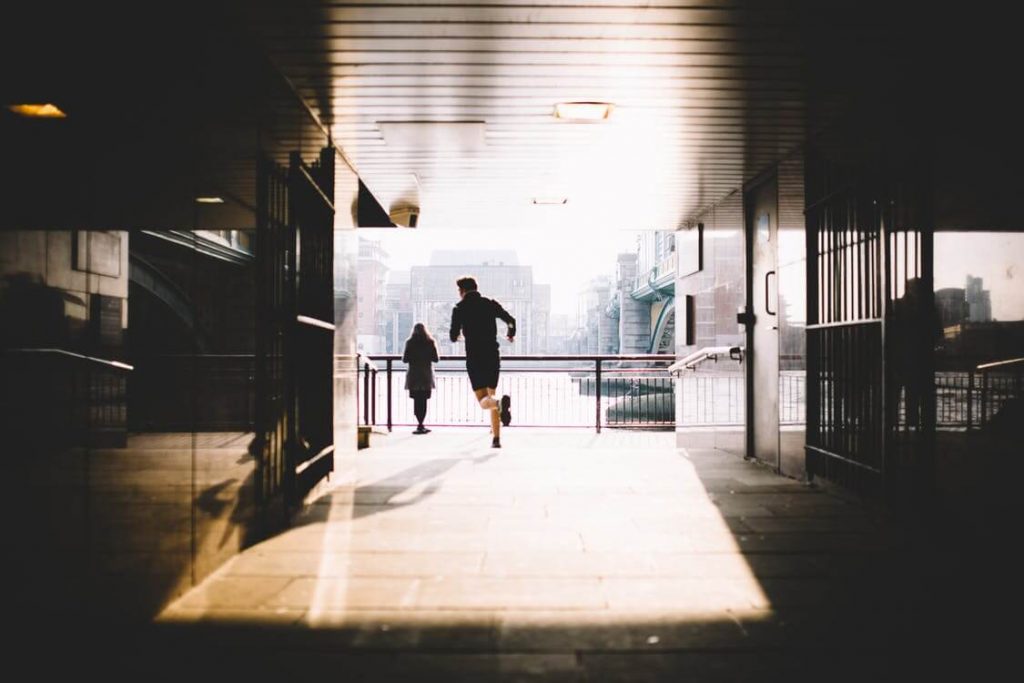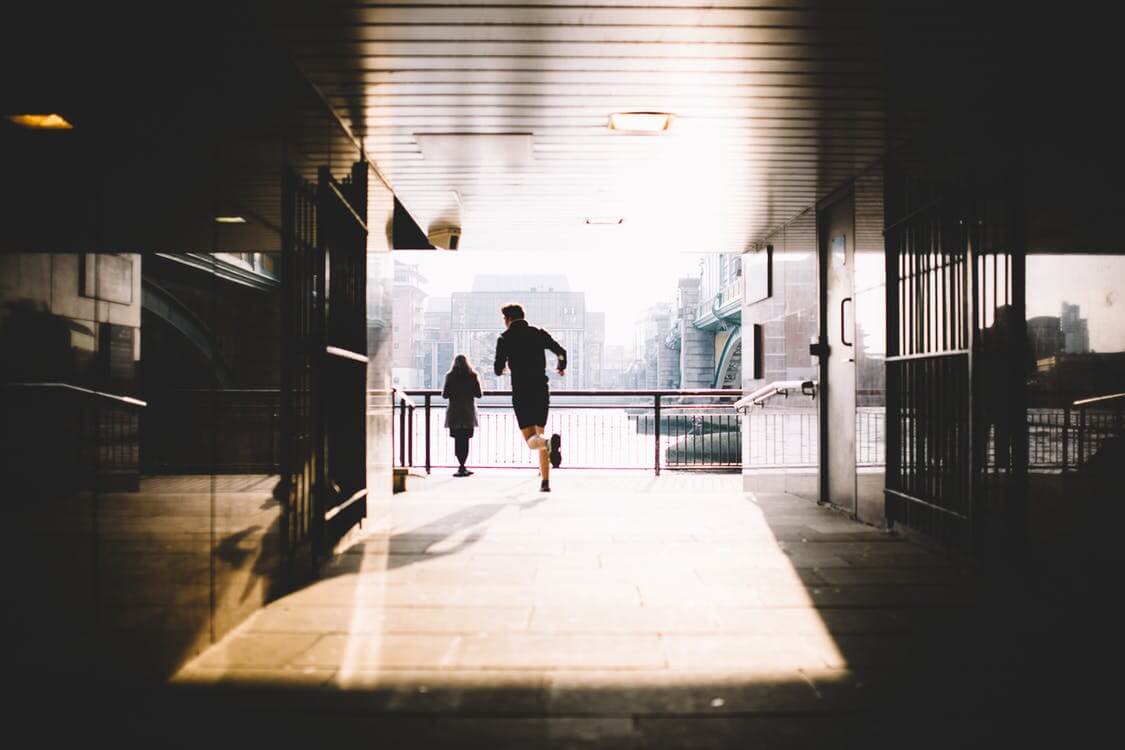 Cardio at home
Having a treadmill allows you instant access to a great cardio workout from the comfort of your own home.
It doesn't matter how much or how little time you have – you'll be able to squeeze in a quick cardio workout, or a high-intensity lengthy cardio workout.
Having access to this in your home means you won't be affected by the weather conditions. Whether it's hot, cold, rainy, or snowy, you won't have to wait for the weather to agree with your desire to get moving.
You won't need to wait for sunlight, jog near busy roads or worry about being chased by the neighbors dog.
Should I Buy a Basic Treadmill or a Fully Loaded Treadmill?
Basic treadmills don't offer a lot of bells and whistles, because they are….basic. But that does not necessarily mean basic is bad.
Fully loaded treadmills can have a lot of unnecessarily complicated options that you will surely have to pay for and likely never use.
The secret to finding the best treadmill under 1000$ comes from finding the balance between features and quality.
You don't need a fully loaded "Cadillac" treadmill to get a good workout and protect your joints.
You'll be better off selecting a treadmill that's simple, easy to use, allows you to adjust your intensity, speed, and incline, and has decent shock absorbing qualities to reduce joint impact.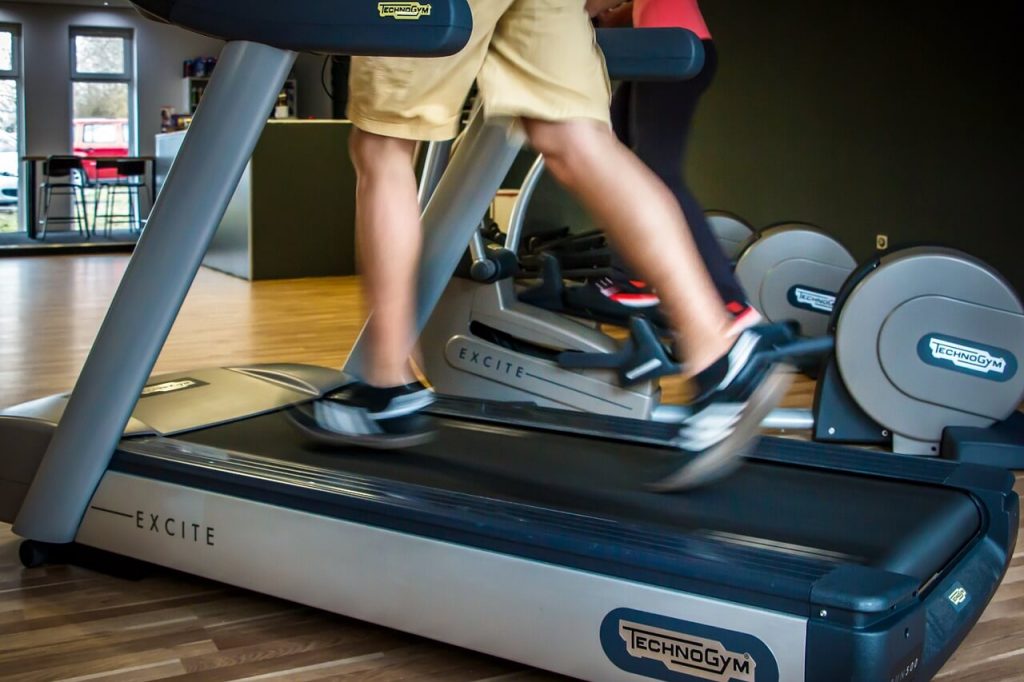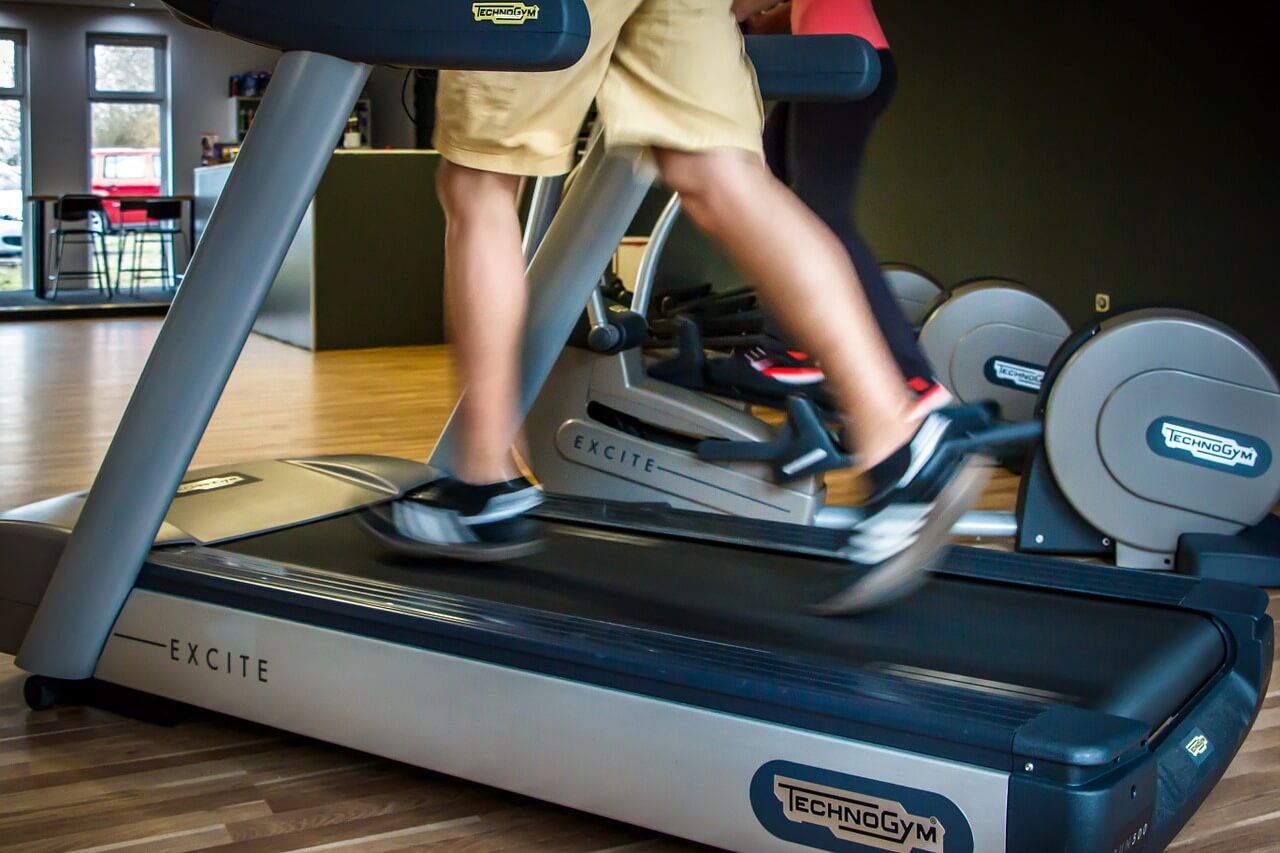 What to Look Out for Before You Purchase a Treadmill for Your Home Gym
Deck Length
The last thing you want to do is fall of the end of the treadmill. We have all seen YouTube video gym disasters featuring this very move.
If you are just using the treadmill for walking, or speed walking a deck of 50" is enough.
If you are runner, bump that measurement up by 10" to at least 60" deck, otherwise smile and get ready for your video to go viral.
Features
Honestly, this is probably where you can afford to be cheap.
Do you absolutely need a heart rate monitor?
Do you need a wi-fi enabled Bluetooth on board entertainment system to get a good workout?
A fan and speakers?
These are options that you will pay extra for and manufactures that include these options and still have a low price may be too good to be true.
A low price paired with a lot of extras may seem like a good deal, but not if the manufacturer skimped on shock and impact protection and included a sub par motor.
Shock Absorption
Good shock absorbers, along with an ample deck length are probably the two characteristics that are the most important.
Do not choose a machine that is rated poorly for shock and impact management. No amount of savings is worth damaging your joints and knees.
Exercise Routines to Keep the Treadmill Interesting
Treadmill workouts for women
There is no doubt about it, China has her own style in this treadmill workout video, and by watching her and following the routine she provides, you are sure to chase away treadmill boredom.
China's routine includes a reverse jog, a few exercises using adjustable dumbbells including a shoulder press and bicep curl, and of course, her spunky personality.
Recommended Beginner Treadmill Exercise Routine
Bootcamp trainer John Wayman gives a beginning treadmill workout routine in this easy to follow video.
This is an interval training that gradually eases the beginner from a walking routine to a jogging routine. The routine is simple, smart and effective.
Now that you have some ideas of what you can do on a treadmill, let's take a look at the list of reviews to assist you in choosing a treadmill.
Our list contains some of the best treadmills under $ 1000, that are perfect for the home gym.
Finding the best affordable treadmill lets you build the gym of your dreams without having to put your whole budget into one piece of equipment.
TOP 15 Best Treadmills Under $1000 for 2020
The models on our top 15 list are treadmills we would recommend without hesitation. There is something here for everyone, from those looking for a treadmill with a higher weight limit, to a space saving model, you are sure to find the best cheap treadmill for your home gym.
With models ranging from $350 to $999, it's easy to choose an excellent treadmill that won't break the bank.
Body Solid T50 Endurance Cardio Walking Treadmill
Review: This machine is designed specifically for those who are recovering from a back injury, experience issues with mobility, or need to strengthen themselves slowly.
Pros
Rails extend all the way to the end of the machine so you can use them getting off and on.
The display is large for the sight impaired, and the programs are simple.
Step up walk on ramp for ease of access.
Very slow starting speed of .1 mph that increase in .1 increments to ease into movement.
Cons
Very heavy unit, not easy to move around.
Takeaway
If you're building a home gym for therapeutic purposes, you'd be hard pressed to find a better treadmill.
NordicTrack T 6.5 S Treadmill
Review: This NordicTrack brand treadmill comes from a name you can trust. It has digital controls that allow you to easily adjust your incline all the way up to 10 percent, so you can target core group muscles and add intervals to your workout.
The control system comes preloaded with 20 workouts that have been designed by a real personal trainer.
Pros
Console's on-board sound system allows you to connect your MP3 player, iPod, or phone to play music as you run.
55" deck length.
Switch up impact control with the turn of a dial, from high impact absorption, to a flat deck "real road" feel.
Cons
Takeaway
Sturdy and well built treadmill with novel impact absorbing deck. One of the best cheap treadmills for running.
ProForm Pro 1000 Treadmill
Review: This Proform Pro 1000 treadmill features a Mach Z commercial motor and a very spacious 20 x 60 tread belt.
The display is six inches and completely backlit, making it easy to read as you run. Go up to 12 miles per hour and boost your incline up to 12 percent while using any of the console's 22 built-in workout apps.
Pros
22 Pre programmed routines.
325 lb weight limit and 60" tread deck length make this a good choice for big and tall folks.
Pro shox cushioning for superior shock absorbing.
Cons
This model inclines up to 12 %, which is less than the Proform 2000 models 15%.
Takeaway
Never get bored again with this treadmills 22 built in programs.
LifeSpan TR200 Compact Treadmill
Review: This compact affordable model is for those in tight quarters while still offering a generous deck length of 60.5 inches. It fold up, leaving room in your home gym for your other equipment.
Pros
LC console can be used to track your progress, including the calories you've burned, the distance you've walked, the amount of steps you've taken.
Contact heart rate grips allow you to measure how effective your cardio workout is going.
Built in speakers and a port for headphones, so you can enjoy your music.
Cons
This compact unit has no side rails.
Takeaway
The best treadmill under $1000 that is affordable and compact.
Weslo Cadence G 5.9 Treadmill
Review: This space saving, simple treadmill delivers high performance with a low price tag. The treadmill has a 50" deck and built in heart rate monitor.
Pros
6 preset workout routines built in.
Comfort cell cushioning to pad your ride and make your run easier on your joints.
Folds up when not in use.
Cons
With a 50" deck, this unit is not for serious runners, suited for walking at a slow or fast pace.
Takeaway
The no frills space saving, budget priced, best cheap folding treadmill.
Xterra Fitness TR6.6 Treadmill
Review: The Xterra Fitness TR 6.6 has a generous 60 inch long deck, folds when not in use, and has incline and speed controls built into the handles.
The treadmill has 7 preset workouts, and ample 7.5" console, and audio input jacks.
Pros
Up to 15% incline.
Xtrasoft cushioned deck.
Includes extras like heart rate monitor, built in speakers and a fan.
Cons
Really challenging to fold up and store.
Large, heavy unit.
Takeaway
Easily the best treadmills for running under 1000 with 15% incline and long deck.
Horizon Fitness T101-04 Treadmill
Review: The horizon Fitness T101-04 goes up to 10 MPH and a 10% incline to challenge you as your level of fitness increases.
It has 30 preset programs including distance, calories goals and interval routines. This unit includes extras like speakers, MP3 compatibility and built in heart rate monitor
Pros
Hydraulic shock assisted Folding, space saving model.
55" deck length, good for walking and light jogging.
Variable Response Cushioning means your knees and joints are safe with this machine.
Cons
Even though the unit has so many present programs, none are good for slower walking.
Takeaway
Best inexpensive treadmill for walking that easily folds up.
Weslo Crosswalk 5.2T Treadmill
Review: This compact Weslo Crosswalk has a 50 inch deck, good for walking, 4 simple preset programs keep the unit uncomplicated, two incline manual positions or 1.5% and 6% and the ability to fold up when not in use.
Pros
Unit has attached arm bar exercisers which have manual resistance settings.
Comfort cell cushioning protects your joints.
Unit folds for easy storage.
Cons
Narrow width surface, 16" track, for walking only.
Takeaway
The best budget treadmill for walking and use in small spaces.
Exerpeutic TF1000 Walk to Fitness Electric Treadmill
Review: The Exerpeutic TF1000 has an impressive 400 lb weight limit and was designed for walking.
The speed builds slowly, in .1 mph increments, and tops out at just 4mph. It has extended 18" long handles that give you something to use to steady yourself as you walk.
Pros
LCD screen monitors time, calories, speed, distance, and pulse rate.
20" wide deck, with 18" safety handles easily accommodate walking.
Foldable unit.
Speed and heart rate monitor built into the handle.
Cons
40" long deck is one of the shortest in our list of budget treadmill reviews, for walking only.
Takeaway
Best affordable treadmill for walking that folds up for trouble-free storage.
Confidence TXI Heavy Duty Motorized Electric Folding Treadmill
Review: The Confidence TXI has a top speed of 7.5 MPH and incline of 12% making it a good choice for walking and light jogging, with a 47.5" deck length.
This unit is suitable for small spaces and easily folds to stow away.
Pros
7.5 mph top speed.
Up to 12 % incline for interval challenges.
Extras include built in speakers, heart rate monitor, and a console that displays time, calories, distance and heart rate.
Cons
Smaller treadmill, not for very tall folks or running.
Takeaway
This space saving unit is the best affordable home treadmill.
Sunny Health & Fitness Treadmill
Review: This sunny Health folding treadmill has a max speed of 9mph and a 48.5 inch long deck, making it appropriate for walking or light jogging.
The compact design makes it a good choice for use with a desk, or in a small home gym. It is very affordable, has shock absorption features and 3 moderate manual incline levels.
Pros
Easy quick start buttons just get up and go.
Lightweight, folding and portable, yet still stable.
Ideal for desk or small spaces, can be moved relatively easy, compared to heavier models.
Cons
Review: This Nautilus T614 is a great running treadmill you can have for less than 1000.
It has an ample 55" deck, max speed of 12 mph and incline maxes out at 12% which makes it a decent challenge for intermediate to seasoned runners. Includes 22 programs and stores data for two or more users.
Pros
Console is large and backlit, with charging port and loud acoustic chambered speakers.
Softdrop folding and transportation wheels make this manageable should you need to stow it.
Shock and impact protection provided by Strikezone 4 cell technology.
Cons
Some users experience squeaking.
Takeaway
Best quality treadmill under 1000 for running.
Schwinn MY16 830 Treadmill
Review: This treadmill from the famous bicycle maker Schwinn lives up to the reputation of the brand.
It has a deck that is long enough for running, at 55", a well cushioned deck, a thick 1.5mm deck surface, 22 preset programs, charging port, quick start options and more.
Pros
Speed increments of .1 up to 12 mph.
Incline of up to 14 degrees.
Built in fan and speakers, plus USB port, media shelf and two cup holders.
Cons
Not packaged well for shipping.
Takeaway
A superior running treadmill from a known and trusted brand. Easily one of the best inexpensive treadmills for running.
Review: This GoPlus treadmill has a deluxe on board console, manual incline control, easy to reach stop button, easy folding design and intuitive controls that make it an excellent choice for the home gym or home office.
It has a short deck, just 47 inches which make it ideal for walking and using with a standing desk.
Pros
Built in speakers, audio input, in handle controls, and 12 preprogrammed routines.
Compact, good for small spaces, apartments, even in a home gym or office.
Lightweight yet solid. Easy to fold and stow, with transport wheels.
Cons
Short deck length, 47" Adequate for walking but not running.
Takeaway
If you are looking for a compact treadmill this is one of the best budget treadmill you can get.
Shayin Treadmill Portable Folding Running
Review: This Shayin portable treadmill folds up with little effort, so you can easily move it out of the way.
But don't let the fact that it is light and portable allow you to think it is cheap or wobbly. It is a solid machine with 8 shock absorbing springs so it is as easy on the joints as it is on the budget.
Pros
Max user weight of 248 lbs.
Deck length of 48.7 inches, good for walking and light jogging.
12 preprogrammed routines.
Max incline of 9% and max speed of 14.8 mph to give an intense workout.
Cons
Speakers are not very loud, don't toss your headphones just yet.
Takeaway
Best treadmill for runners on a budget and tight on space.
Summary
This concludes our review of the best treadmills under 1000, we are sure there is one that fits your lifestyle.
Key Points when choosing a treadmill are:
Deck lengths of 50 inches and under are best for walking or light jogging
For running, look for treadmills with a deck length of over 50 inches.
Whatever your intended purpose for the treadmill, be sure the deck has adequate shock and impact protection, to save your joints, knees and back.
Well, we need to get running, but would love to hear from you! If you have any questions or comments, leave them below, we are always happy to reply.