Folding Treadmils
Top 10 Best Folding Treadmills for Home Use Reviewed in 2022
Products analyzed
10 Best chosen
Love to run but it's cold or wet outside?
Or, maybe you just want to burn off a few calories while walking in front of the TV but you don't have space for a home gym?
A folding treadmill may be the answer.
Along with the best 10 folding treadmills available in 2022, we are also going to share a few things to keep in mind before you choose a folding treadmill as well as answer some of the frequently asked questions about treadmills.
What to consider when choosing a folding treadmill
Price – Folding treadmills vary widely in price, depending on the features they offer and how durable they are. It's therefore important to pick the right one according to your needs and your budget.
Customer & Expert Reviews – It's always a great idea to consider the experiences other people had with a product before purchasing it.
Maximum User Weight – For your treadmill to be stable and safe to use, it must be designed to handle your body weight, so make sure that the model you choose is suited for your frame and weight.
Speed and Settings – Make sure to get a treadmill that offers the right speed and settings for your fitness level and needs.
Storage and Portability – When choosing a folding treadmill, the size of it and the portability will be a key factor to consider, as you want to be able to store it easily.

This is how we select and evaluate products on GGP
In this article, we review a number of popular products that we have found using in-depth research and analysis work. The products you find in the article are sold by one or more of our partners. Although these partnerships may influence the range of products in the article, our recommendations are based on an overall assessment of the product.
We evaluate and compare products in the article based on:
1

Official and impartial product tests

2

Customer reviews and opinions about the product

3

Data on user behavior and preferences

4

Specifications, characteristics, and disadvantages of the product

5

Guarantees, service, and reputation of the dealer
Apart from that, we compare the price and quality of each product and deliver our subjective assessments and recommendations to our readers. The position of the product in the list does not necessarily reflect its quality, as all the products we review are picked as the best choice for certain users.
How to Choose Your Treadmill
So, what should you be thinking about when choosing the best folding treadmill for home use? The main thing you need to decide is whether you want your treadmill for running or walking.
If you're going to be walking on your treadmill, it's important to choose one that is designed for walking so that the motor can handle running at a lower speed for a longer amount of time without burning out.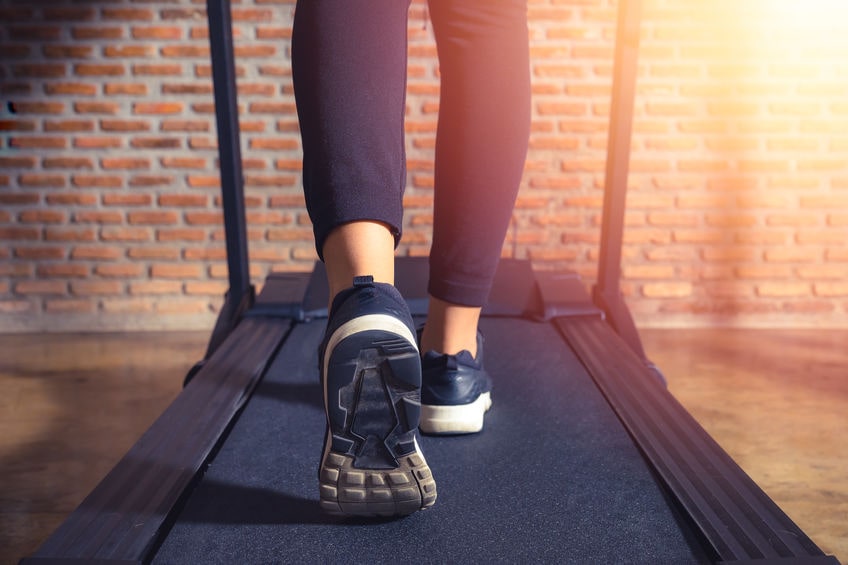 How do you know whether a treadmill is designed for running or walking? The two main things to look at are top speed and deck length.
Top Speed
Clearly, a treadmill designed for running needs a higher top speed. If you plan to use your treadmill for running, be sure and make note of the top speed of the treadmill you want.
Keep in mind, the average walking speed is about 3 miles per hour, give or take.
Speeds around 5 or 7 miles per hour are considered jogging, while running is above 7 miles per hour, generally.
If you are an avid runner or you want to include some intervals and sprints in your workouts, you'll need a treadmill with a top speed of 12 mph or more.
If you want to both walk and run, choose a treadmill that has a maximum speed around 7 mph as opposed to 12.
Deck Length
If you plan to run on your treadmill look for a deck that is at least 50 inches long.
This is especially important if you are tall, have long legs or a long stride.
Don't short yourself!
Some compact treadmills under 50" inches may be great for walking, but simply are not safe for running because the deck is too short.
Interested in more treadmills for walking? We have a list of the best treadmills for walking to save you time.
Horsepower
I'm not going go into this in too much detail here, because, well, it's complicated.
But, horsepower is only one indication of how well the motor will drive your treadmill. Unfortunately, it's not as simple as 'more is better'. The quality of your motor parts, whether it is AC or DC, and other things such as Torque, all combine to decide how well a motor performs at different speeds and for how long.
Furthermore, while some models list maximum horsepower, others list continuous duty horsepower which is a different metric.
With treadmills, it really is a case of 'you get what you pay for'. A $1000 machine is going to have a better motor than a $500 machine, regardless of horsepower.
Max User Weight
All treadmills are rated for maximum user weight so consider that before making your choice.
The maximum user weight varies from 220 lbs to 425 lbs. So, be sure to make a note of the max user weight of your chosen treadmill before deciding.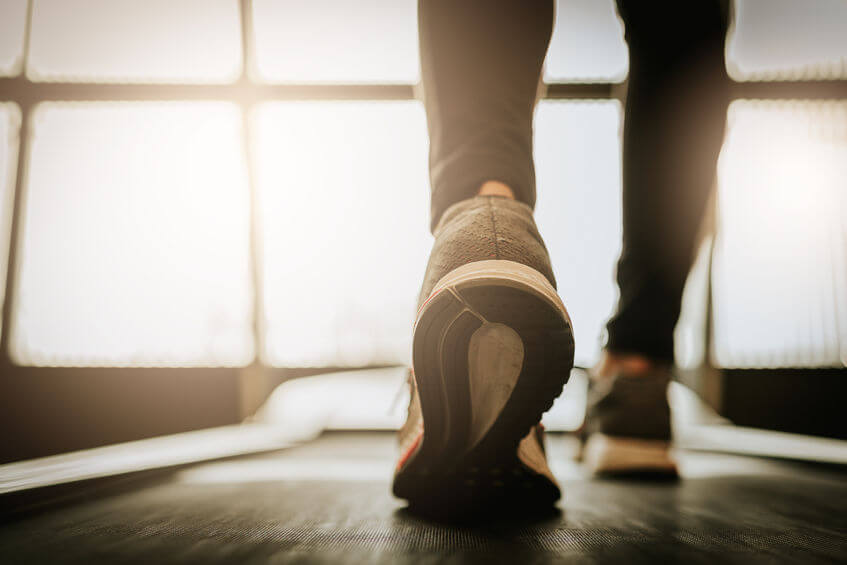 Incline
There are two factors to consider when thinking about incline.
1st How high is the incline?
This will determine the challenge and muscle engagement of the glutes in particular. Even a treadmill moving at a slow speed can give you an intense workout with a higher incline.
2nd How does the incline operate?
The easiest incline to operate is automatic, or electric. It can be done while you're using the treadmill via buttons on the control panel. Usually, this feature is on more expensive models.
The alternative to automatic is manual. With a manual incline treadmill, you adjust the incline by hand, usually at the base or near the feet of the treadmill. With a manual incline treadmill you need to stop and get off the treadmill to adjust the incline.
Interested in treadmills specifically for their incline? We have a list of the best incline treadmills right here.
How Compact do You Need the Treadmill to be?
This really has to do with how much space you have and where you plan to store the treadmill.
Some treadmills fold down completely flat. Others have a deck that folds up to a completely vertical position. Some treadmills have a deck that folds up at an angle saving just a few feet of floor space, while the ultra-compact models might fit in a closet or even under the bed.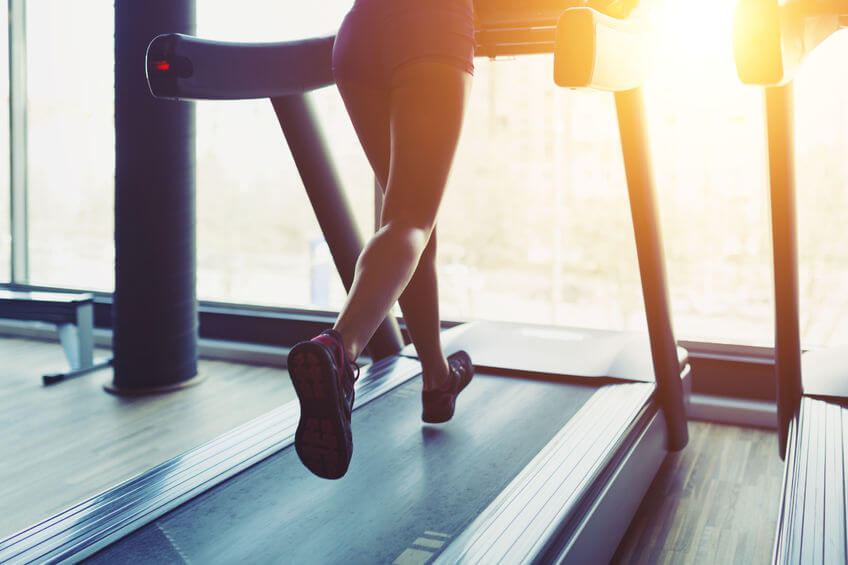 Only you know exactly what you need, just be aware that not all folding treadmills are alike, some are more compact than others.
If you're interested in more space-saving tips, have a read of our guide to the best compact home gym.
Alternatively, maybe you've decided you'd prefer to sacrifice some space in favor of a sturdier option? If that's the case, have a read of our guide to the best treadmills, non-folding and all.
Other Factors
Do you want pre-programmed workouts? Music? A fan? Only you'll know how important these extra features are to you and how much you're willing to pay to get them in a good quality package.
It's worth remembering that most home treadmills are only designed to be used for around an hour a day. More than this might shorten their lives.
And, treadmills need maintenance, mainly lubrication. If you don't lubricate your treadmill regularly, you'll shorten its life. So, be sure to read the instruction manual carefully and treat your treadmill like a big electronic pet that needs regular attention!
That wraps up our reviews of the best folding treadmill for 2022. Be sure to check back as we update the list when new models are released.
Better yet, why not sign up for the newsletter and get notified when updates, new content, and fresh reviews are released?
All we need is your email address and we will notify you periodically.
FAQ
What is the Best Folding Treadmill for Home Use?
The NordicTrack T6.5 S treadmill is broadly considered to be one of the best folding treadmills for home use.
Are Folding Treadmills Any Good?
Definitely! Folding treadmills will obviously be lighter and less sturdy than non-folding treadmills, but they are still excellent machines.
Which is Better Manual or Motorized Treadmill?
A manual treadmill is better for the environment and your power bill, but they take a bit of getting used to it. They're also a pretty hard workout – you can't just go for a leisurely stroll on a manual treadmill. Motorized treadmills tend to be more popular out of convenience, ease of use, and the ability to walk or run on a flat surface which you can't do on a manual treadmill.
What is the Best Brand Treadmill for Home Use?
NordicTrack, Sole, ProForm and Sunny Health and Fitness are all great brands for home use.
Does Treadmill Use a lot of Electricity?
This depends on how you use your treadmill. Obviously, running will use more power than walking. Doing intervals will use more power than running at a constant speed, as well as being a heavier person. But, the short answer is yes, treadmills use a lot of electricity. They are not an environmentally friendly way to exercise. If you care about the power bill, and the environment, you're far better off sticking to a manual treadmill, or another resistance-based machine like a stationary bike.