TOP 13 Best Treadmills for Walking at Home Tested & Reviewed 2023
Struggling to get in enough cardio in?
A walking treadmill is an excellent way of clocking more steps without having to negotiate with the weather, daylight hours and sore joints.
This article will introduce you to the best walking treadmills of 2023 and then explain a few pointers on how to make your decision.
Let's get started!
TOP 13 Best Walking Treadmills of 2023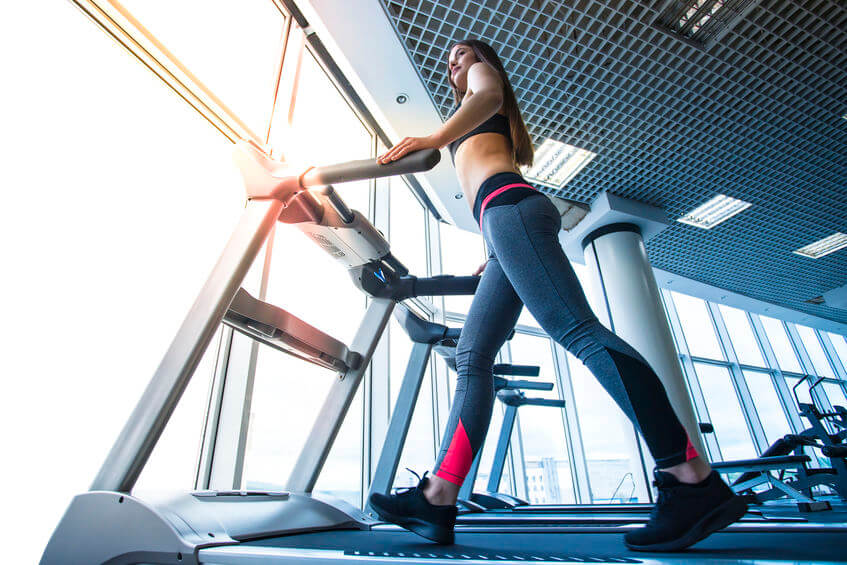 Benefits of Walking on a Treadmill
Walking outside is great, but not always convenient. In the winter you've got darkness and cold or wet weather to deal with.
Or maybe you live somewhere where there aren't any parks close by and you'd have to be walking on the pavement down busy roads clogged with car fumes.
Or, maybe you figure it makes sense to be walking while you watch your evening TV since you'll be watching it anyway!
Whatever your reasons, there are benefits to walking on a treadmill.
But, it's going to be hard to appreciate the benefits of walking on a treadmill at home if you can't choose one, or you choose badly.
And let's face it, there are a lot to choose from!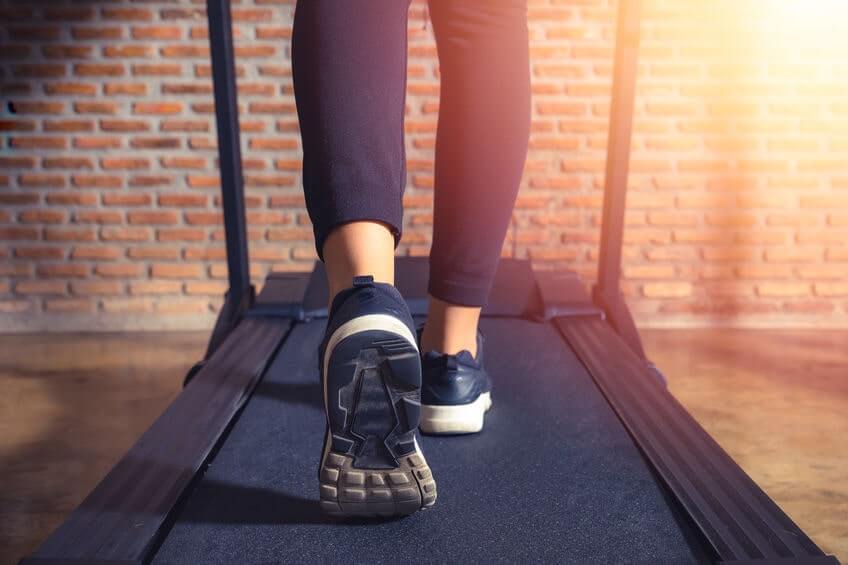 What to Consider When Choosing the Best Treadmill for Walking
There are a few things to bear in mind when choosing the best treadmill for walking.
Treadmills are not always a one-size-fits-all deal.
They come in all shapes and sizes.
Some are more portable and fold away, some are extra quiet and low profile and designed to go underneath standing desks so you can walk while you work, some include an incline and some don't, and there are even manual treadmills which use gravity and your leg action to rotate the belt.
Treadmills also come with a huge range of price tags.
Top of the line treadmills can be upwards of $3,000, but the gains to be had from a more expensive treadmill aren't necessarily proportionate the extra cost.
There are plenty of perfectly good treadmills for less than $1000.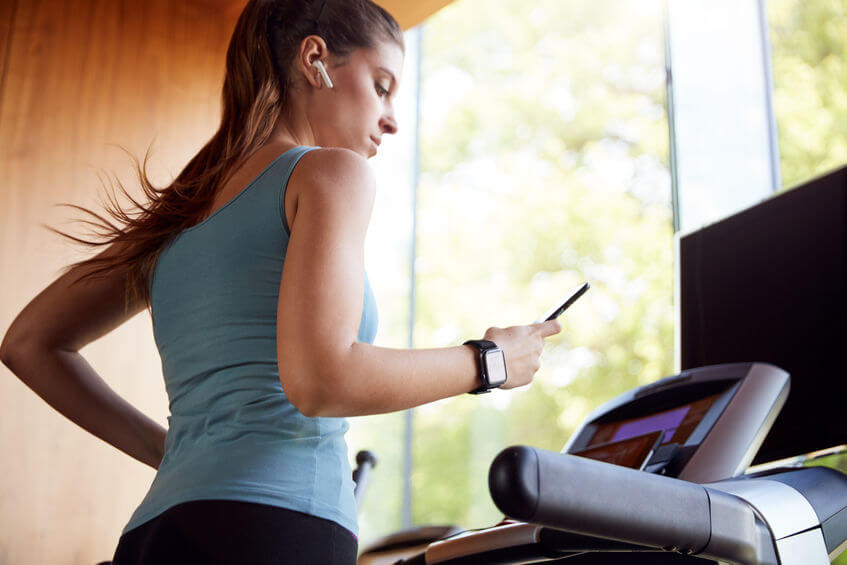 Walking Treadmill vs Running Treadmill
It might sound odd, but trust me on this, you cannot just buy a treadmill designed for running if you actually want to walk because using it for extended periods of time at low speeds will cause the engine to burn out.
Treadmills for walking require different motor specs to treadmills for running.
Specifically, they need to be low torque. This means that they need a decent amount of horsepower (CHP), but a low number of revolutions per minute (RPM), or a low frequency, so they don't burn out.
Treadmill makers love to boast about their high CPH ratings, but this is fairly meaningless for walking unless the RPM is low (4000 or less), or the frequency less than 66.6 Hz.
Unfortunately, most treadmill makers don't advertise the RPM or frequency of their treadmills because not many people understand the importance of it.
But if there's one piece of information you'll take away from this, it's that low CHP is not a bad thing if you're just going to be using the treadmill for walking.
There aren't many treadmills on the market that are designed exclusively for walking.
The exceptions are under-desk treadmills for working at standing desks.
(There are a few of these on the list above but we have more options for under-desk treadmills here.)
These babies are designed with long hours of walking at slow speeds in mind and they will go forever without burning out.
So, even if you're not going to be working while walking, if you want to get some serious walk time in on your treadmill, it might be worth considering a standing desk treadmill.
It will last a lot longer than a running treadmill and will likely be quieter and more compact too.
If you want the occasional option of doing some running as well but will be mostly walking, you can go for a regular treadmill (we have great options from NordicTrack and Sole listed above) but you'll need to make sure it's high quality so that the motor can handle it.
More top regular treadmills are listed here.
Alternatively, manual treadmills remove the motor issue altogether. They're harder to run on, and walking on them alone is a pretty intense workout, but you won't have to worry about motor quality, horsepower or torque.
There are a couple of great manual treadmills above but we have a list of the best manual treadmills here.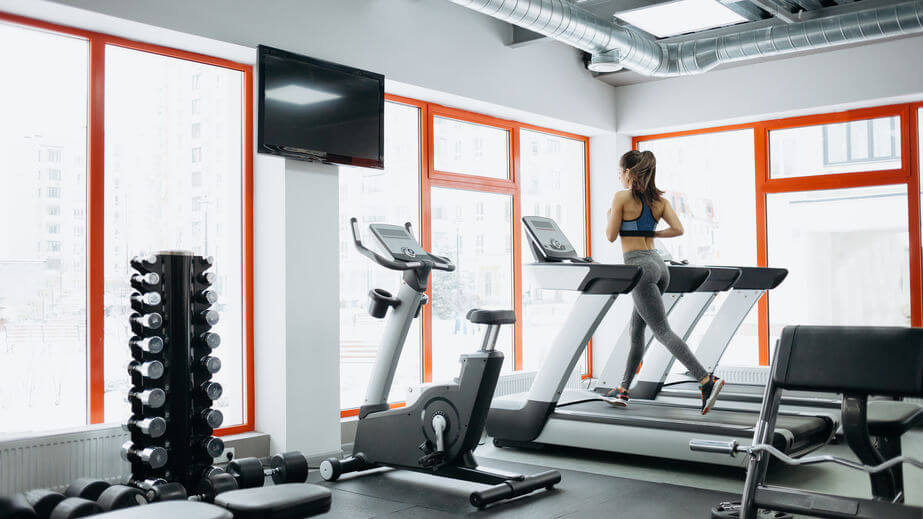 Aside From the Motor, Other Things to Consider Include
Finally, know what your priorities are and what you're looking for in a treadmill.
Do you want something you might one day run on as well or are you sure you'll just stick to walking? Do you want a heart rate monitor or speakers?
We all have different preferences and what works for one person might be annoying or awkward for someone else.
It's best if you can try out the treadmill you're thinking of buying before you make the commitment as you'll want to make sure that the deck length suits your stride, the handles (if there are any) are in a comfortable place and the amount of shock absorption is right for your joints.
Many older people or those with mobility issues choose walking treadmills as a safe and comfortable way of getting exercise. But there are other great options worth considering if you're in this category.
Recumbent bikes offer a safe way to work out your legs while sitting in a comfortable reclined position that won't put any stress on your joints. We have a great article dedicated to exercise equipment for seniors to give you more ideas and tips.
Tips and Tricks for Keeping Your Treadmill Walking Interesting
I'm not going to lie, walking on a treadmill can get boring, and watching the TV while you walk is not a bad way to counter this AT ALL.
But there are other ways you can keep your treadmill walking stimulating.
There are some great Youtube workouts for treadmills which are a great way to introduce you to treadmill walking.
Who knew you could combine walking with other exercises like using light weights on the treadmill?
And who knew walking workouts could be really hard?
And finally, did you know you can go on a virtual tour of some stunning scenery somewhere else in the world while you walk?
FAQ
What is the Best Speed to Walk on a Treadmill to Lose Weight?
There is no single best speed for everyone when it comes to walking to lose weight. It depends on your starting level of fitness.
Start out walking at a speed that you can comfortably hold a conversation without losing your breath and then gradually work up from there. You'll need to lose your breath and work up a bit of sweat if you want to lose weight though.
Which Treadmill is Best for Walking?
Any treadmill with a maximum speed of 6mph or less is a good option for walking (even less is better).
All of the treadmills on the list above are excellent options but the desk treadmills are the best choice for walking for long periods of time (upwards of an hour per day).
Is Walking Treadmill Good Exercise?
Yes, definitely!
Is Walking on a Treadmill Bad for Your Knees?
Walking on a treadmill should not put your knees under any more stress than they would be walking on normal ground.
In fact, as most treadmills are cushioned, your knees should be happier on the treadmill! You will need to make sure you're wearing the right shoes for your foot type though.
Are Manual Treadmills Good for Walking?
Manual treadmills are excellent for walking and provide a really tough workout.
Summary
That concludes this article on the best treadmills for walking at home.
Remember that treadmills for walking are different from treadmills for running.
The motors need to have a low torque, which means the CHP doesn't necessarily need to be high, but the RPM or frequency needs to be as low in relation to CHP.
Aside from this, choose a treadmill that meets your preferences from the list above and enjoy all the extra walking that you'll be able to add into your life!
Don't forget to comment below if you've used any of the treadmills reviewed above.
And be sure to subscribe if you haven't already!