TOP 13 Best Treadmill Running Shoes for Men & Women Reviewed 2023
Did you know that the treadmill is over 200 years old?! It turns out this popular piece of gym equipment has been around for a while.
But the shoes to match haven't.
This article will explain a bit about the differences that people look for in treadmill shoes versus outdoor running shoes and list the best running shoes for treadmill running available in 2023.
TOP 13 Best Shoes for Treadmill Running 2023
That wraps up the women's shoes. If you're interested in more of the best women's running shoes, we have a great list right here.
Now that you've been introduced to the best treadmill running shoes of 2023…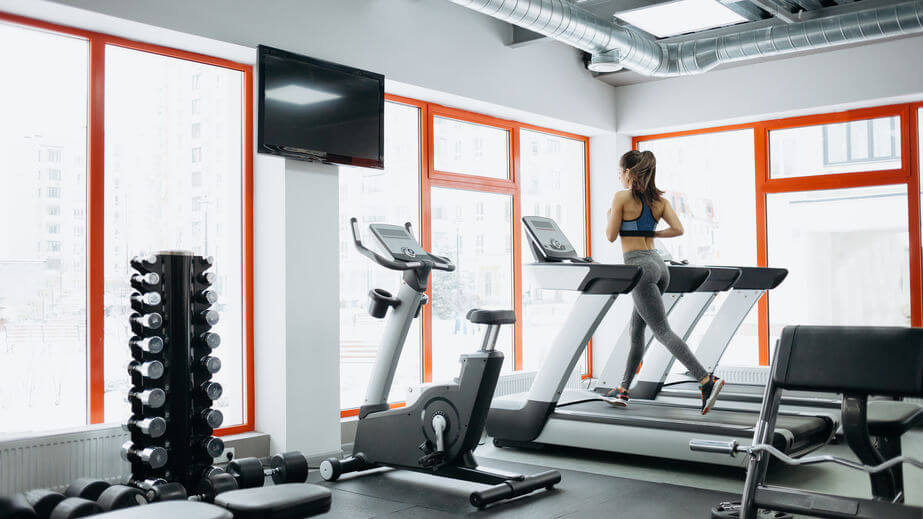 Why Run on a Treadmill?
Running on a treadmill can be a great way to include a warm up, warm down, cardio and intervals in your gym routine, while also allowing you a break from the chills of winter or perils of city air pollution.
But, in order to make the experience enjoyable, comfortable and safe, it pays to choose the right footwear.
Different people are going to have different criteria that they prioritize when choosing their ideal treadmill shoes.
Things to consider are:
Are you looking for workout shoes that will serve you well in all your gym activities, treadmill included?
If so, you need to read our guide to the best workout shoes, after all, if you're not going to be running the whole time, you need a shoe that will cope with whatever else you're doing, right?
But, back to treadmill shoes…
Why is Running on a Treadmill Different From Road or Trail Running in Terms of Footwear Requirements?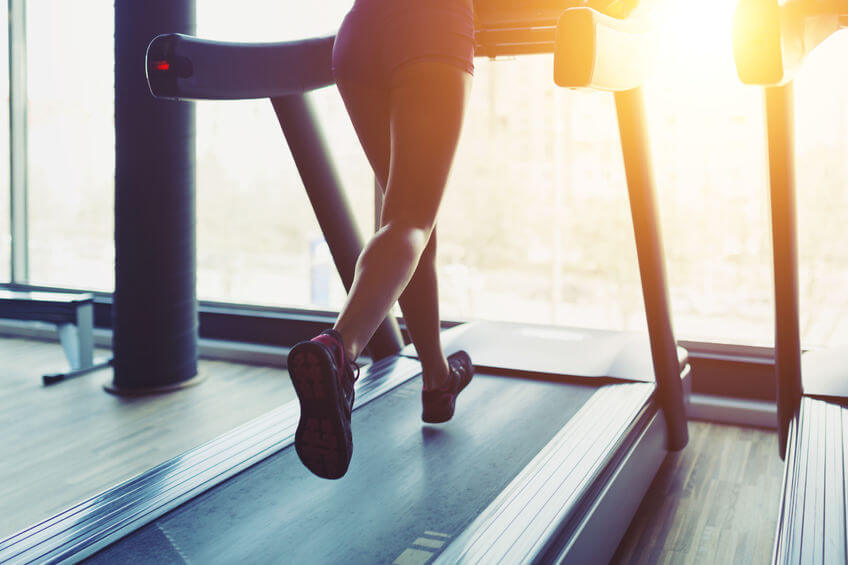 The short answer: It's not.
Well, almost.
The longer answer is that it's very individual.
There are conflicting opinions as to whether running shoes need to be any different for treadmill running compared to outside use. A lot of people will simply use the same pair for both, out of convenience.
Others may prefer to keep a pair of shoes specifically for their treadmill running (this could be an advantage if you run in heavy-duty trail shoes outside).
Depending on your running style, anatomy, and how used to running on a treadmill you are, your technique may or may not change.
Studies have shown that when most people are running on a treadmill, they land with a slightly flatter foot than they would do outside. Runners also tend to have a shorter, quicker stride when on a treadmill.
In light of these changes, the most commonly stated requirements of treadmill running shoes relate to cushioning and weight.
Some people are of the view that running on a treadmill increases the breaking load of each foot strike (though there is no scientific evidence to back this up) and consequently recommend more cushioning.
Others believe that treadmills themselves are already more forgiving than hard outdoor surfaces so extra cushioning isn't necessary.
Meanwhile, there are those who want the lightest shoe possible for treadmill running, but this is also just a preference.
Treadmill shoes don't necessarily need to be any lighter than normal running shoes, though they can afford to be lighter because they don't need to be made of the heavier, more durable material of running shoes designed for outdoor use.
So, this brings us to the question of durability.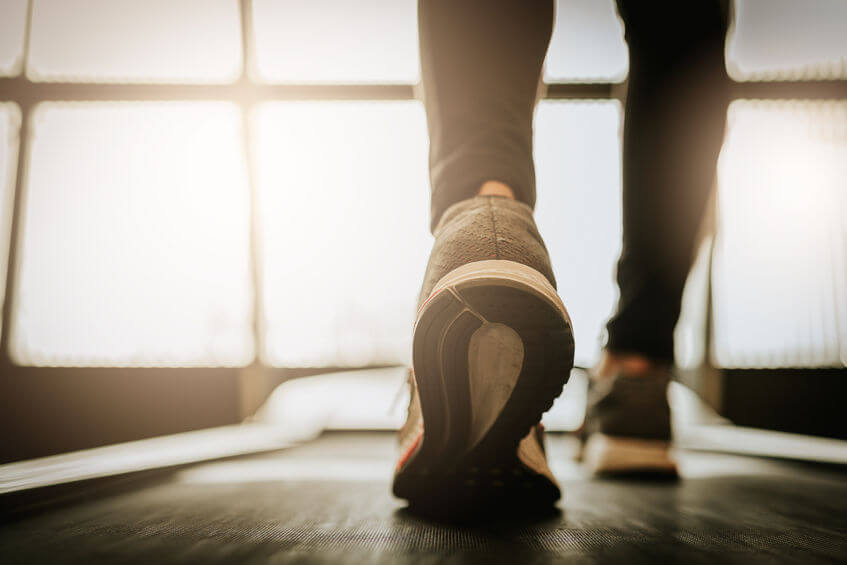 Durability
Inside a cozy gym on a treadmill you won't be encountering the elements, rolling over undulations or dodging rocks and muddy puddles.
So, arguably, durability and longevity of the shoe is not such an issue.
Your shoes aren't going to wear out as quickly if you're only using them on a treadmill and not pushing them to their limits, so you don't necessarily need the bulletproof material of trail running shoes.
Another factor to consider is breathability (did you know that our feet have the most sweat glands out of any other part of the body?).
Without the mountain air to cool you down, we're all going to benefit from having well-ventilated shoes and avoiding hot, clammy, and later smelly feet.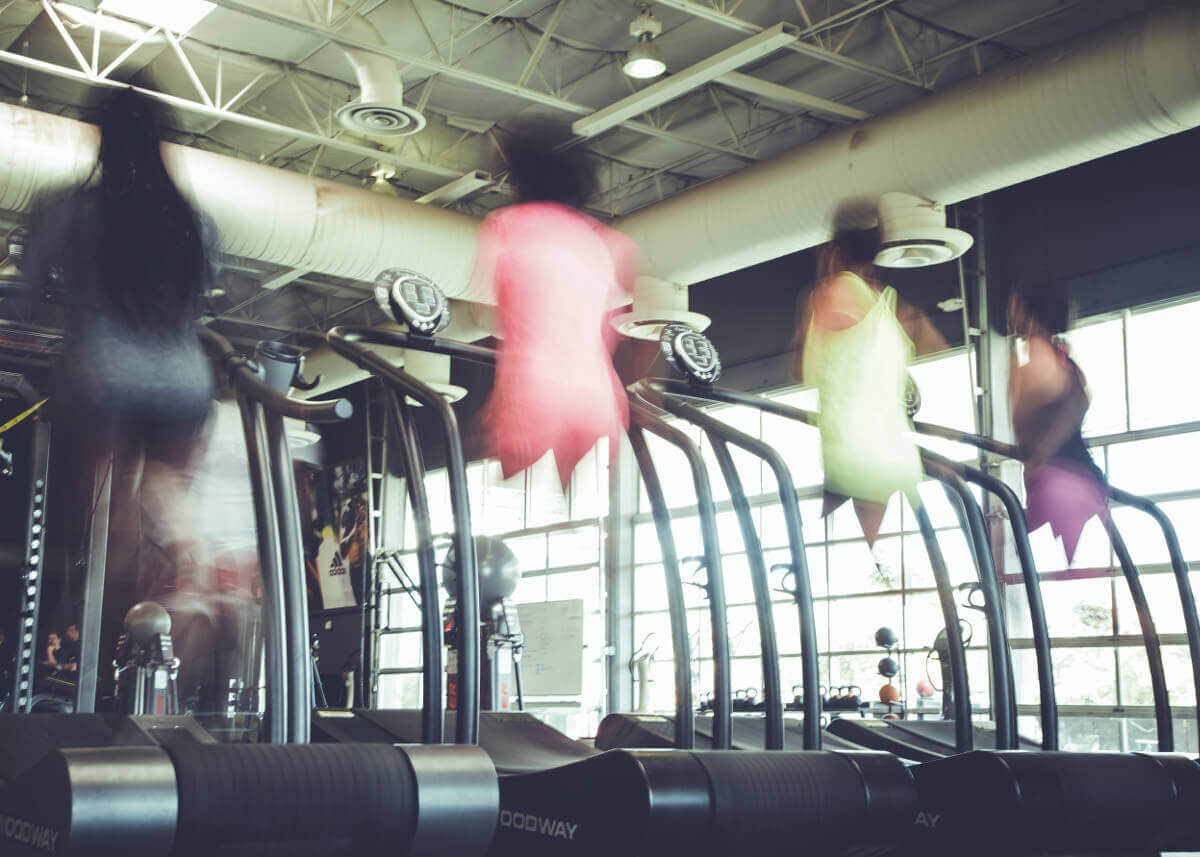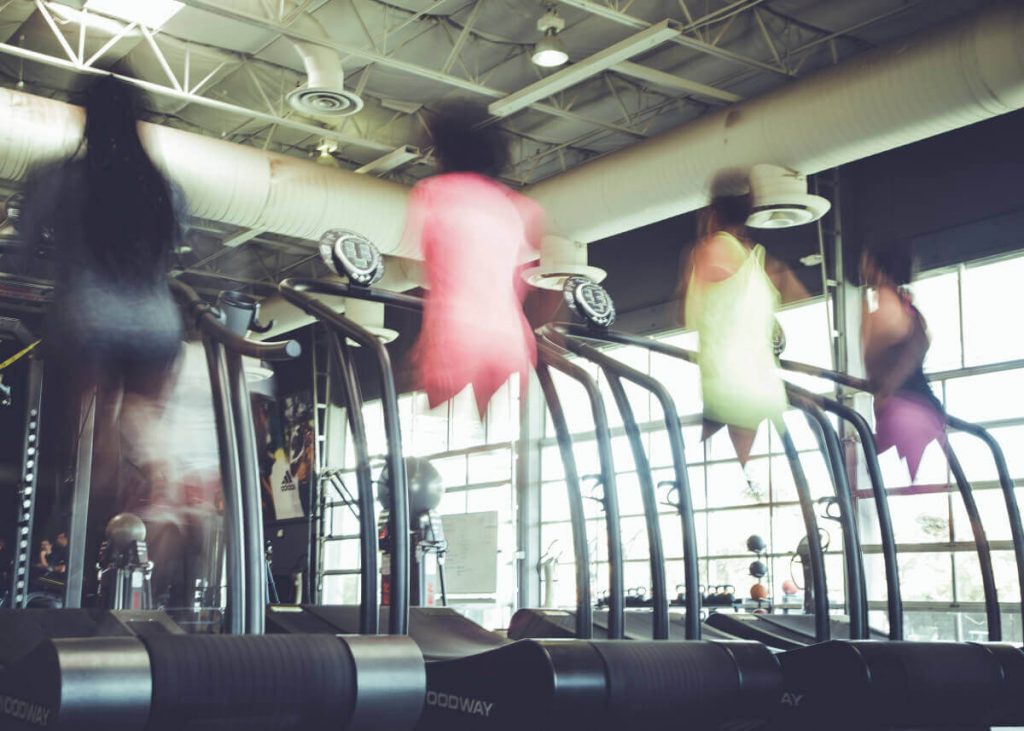 The Support Factor
Bearing all this in the mind, the deciding factor for which shoe you choose is going to be the type of support you want (or don't want).
This depends on your anatomy, running style and preference for supportive versus neutral or minimalist designs.
Whether or not your technique changes on the treadmill, the repetitive nature of treadmill running is going to result in more specific repetitive stress on your body without the more varied movements that would occur outside in the natural environment.
This means that if you have alignment issues, or tend to pronate excessively, you are definitely going to want shoes that give you the right kind of support so that you don't walk away from your workout with sore knees.
We don't have time to go into the pros and cons of barefoot running versus arch support for pronators here. At the end of the day, it really comes down to personal preference and what your body is used to.
Don't suddenly change to a minimalist shoe if you know that you pronate and have used supportive shoes up until now.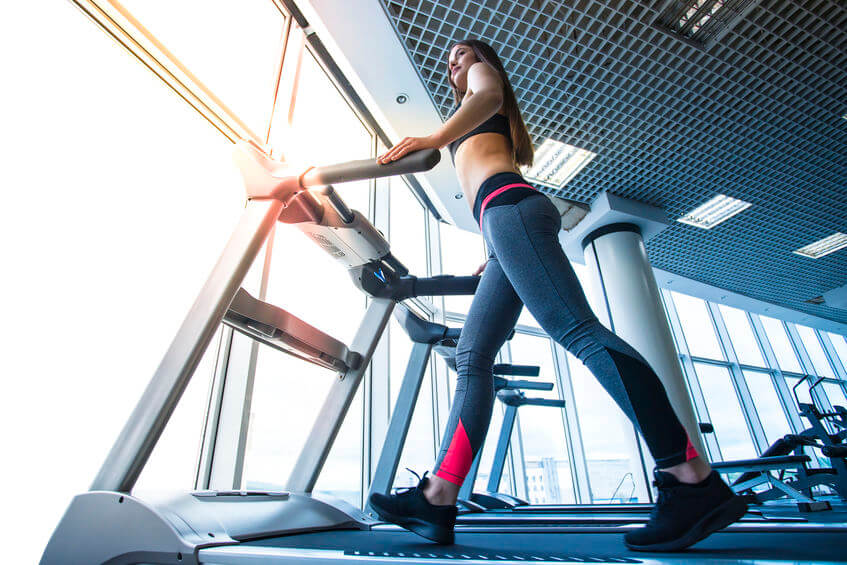 Finally, treadmills can be dangerous machines that don't bode well for people who like to stop at a short notice. For this reason, to ensure safety, you are going to want a pair of well-fitting shoes, with enough grip and stability to not make your running become a hazard.
There are some shoes advertised as treadmill shoes that appear to be of a slip-on design without laces.
I wouldn't personally recommend this style as you're unlikely to achieve a perfect, snug fit without laces which is important from a safety and a comfort point of view.
But, at the end of the day, the best shoes for running on a treadmill are the pair that you feel most comfortable running in.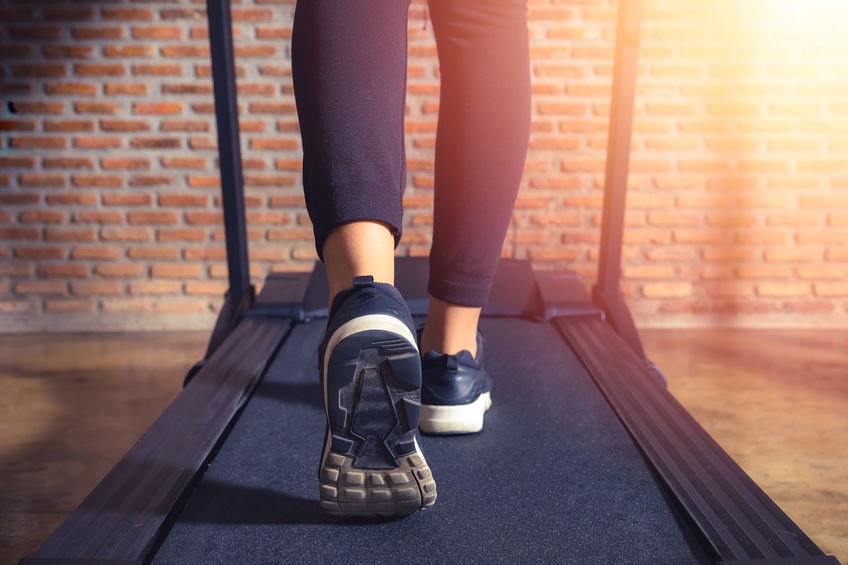 Other Tips to Consider
So there you have it, your guide to buying the best running shoes for treadmill in 2023.
I hope you found this interesting.
If you're considering getting your own treadmill for your home gym set up, be sure to read our list of treadmill reviews before you make your decision!
Feel free to comment below and while you're here, why not subscribe for more interesting and motivating running articles!