TOP 40 Best Workout Shoes for Men & Women Reviewed 2023
If you are looking for the best shoes for the gym, box, or studio for your workout you are in the right place.
I have 41 of the best training shoes of 2023 for men and women right here.
As an athlete myself, I can tell you the pros and cons of each shoe, what activity they are best for, and why I think they are good for working out.
Now let's look at 40 of the best shoes for the gym.
TOP 40 Best Workout and Training Shoes for 2023
What Makes a 'Good' Fitness Shoe?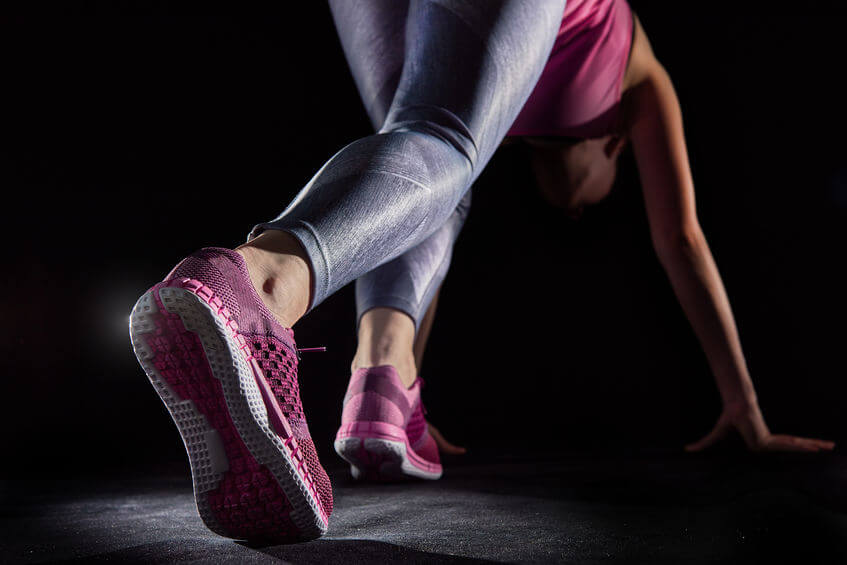 One of the worst things you can do is use running shoes for CrossFit or lifting and vice versa.
Why?
Running shoes have a high drop, in other words, their heel is higher than the toe. This helps propel you forward as you run.
But this math does not work well during a clean jerk, where you need stability.
Running shoes are often cushioned and too soft in the ankle for lifting heavy weights, and can lead to injury.
Cross Training shoes have added lateral and heel support needed for the variety of moves the sport demands.
Why You Should Always Choose Sport-Specific Shoes
High quality, sport-specific shoes:
How to Choose Workout Shoes for Specific Sports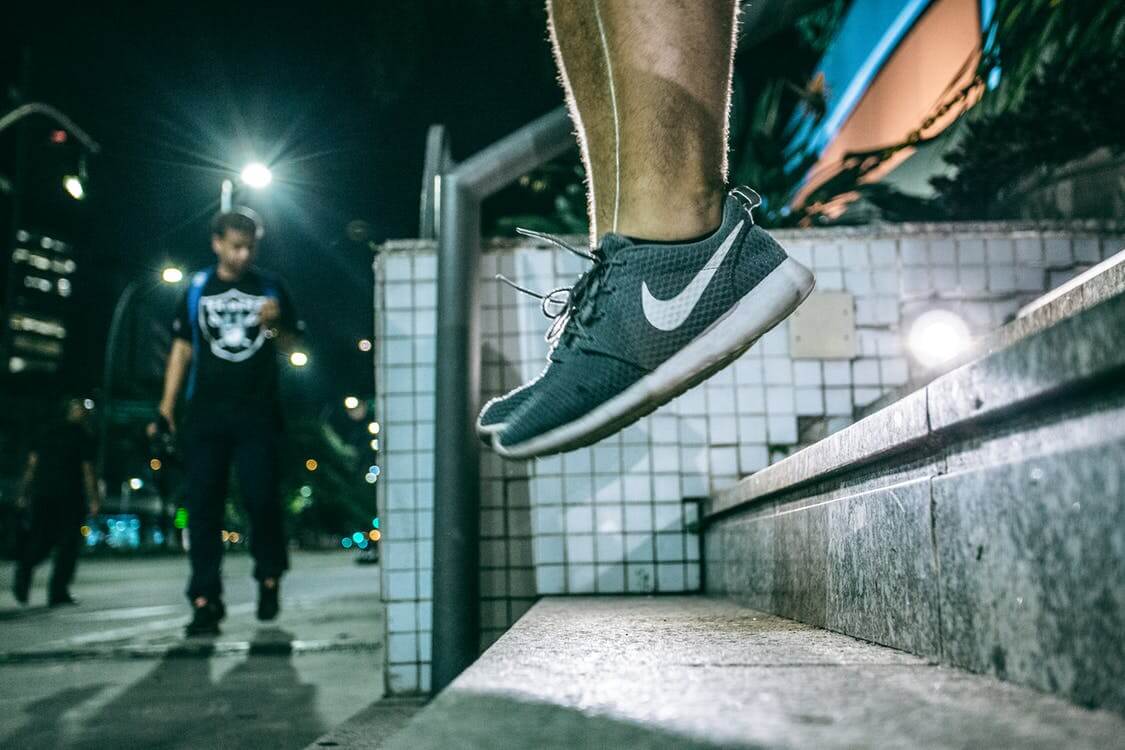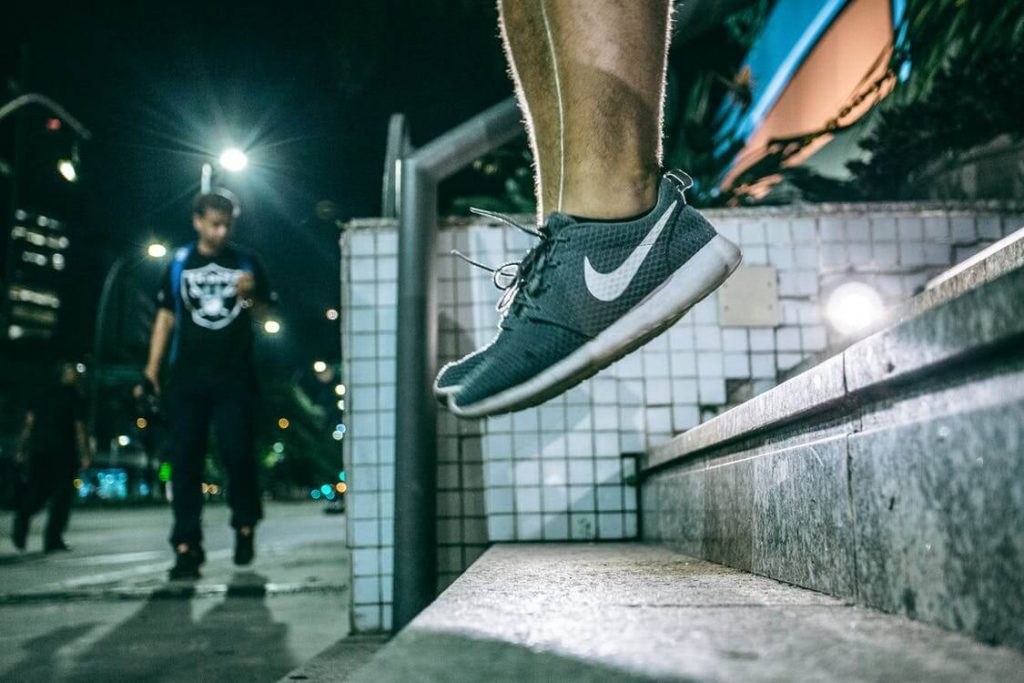 CrossFit, BootCamp, Functional Fitness Style Classes
Choose shoes that have a low drop, good lateral and heel support and are durable, even in the upper.
They need a solid, flat base for stability lifting, and a wide toe box so your feet can spread under the weight. They must also be flexible at the toe for rope climb and agility, but stiff and supportive in the heel.
Running
Choose shoes that have a decent heel to toe drop, to move you forward, good cushion and "bounce" to absorb impact, and light materials, with breathable fabric.
This design is not necessarily the most durable, especially in the upper but performance-wise it is best for running.
Dance or Zumba Style Class
Dance or Zumba shoes must be supportive in the heel and allow you to spin, turn and twist easily. Look for a shoe that has a TPU heel counter and makes your heel feel locked in.
Also, take a look at the lug pattern on the sole. A multi-directional sole is best. If you are considering a dance or Zumba workout, take a look at Ryka Women's Influence Cross Training shoe which has a pivot point on the sole that allows you to turn on a dime, without twisting your ankle.
Lifting Weights
No running shoes, please. Barefoot styles are great for lifting because they allow you to feel the ground beneath your feet, allow your feet to spread, keep you stable and usually have little to no toe to heel drop.
If you lift serious weights, get a pair of shoes designed specifically for lifting. These shoes are completely flat, not cushioned at the sole, and have a metatarsal strap that locks the foot into the shoe. They are very stable.
A good shoe for lifting will be very stable and supportive in the ankle. Most CrossFit shoes incorporate a TPU or Thermo Plastic Urethane heel cup for good heel stability.
How to Choose a Shoe for Your Specific Foot Issue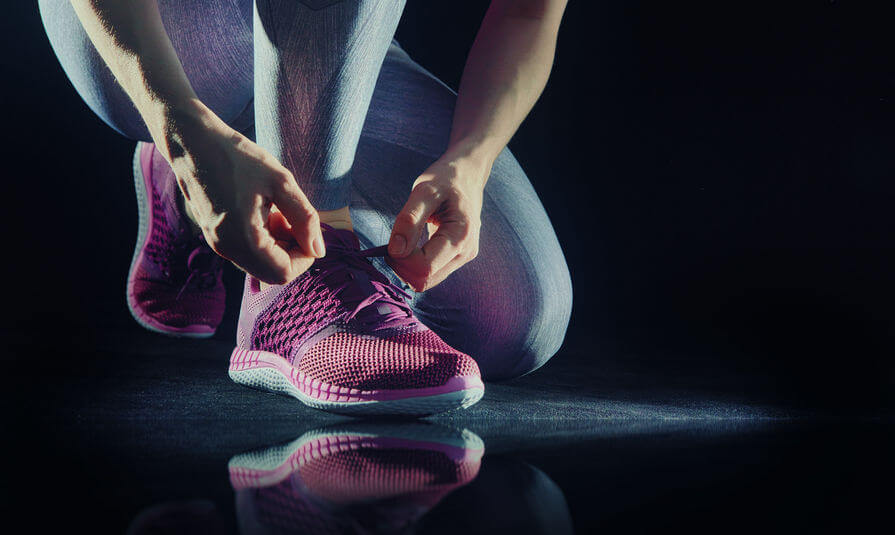 Flat Feet
Folks with flat feet may benefit from arch support. Flat feet are one cause of plantar fasciitis.
Folks with flat feet also tend to have wide feet, so choose wider shoes. Some brands run wider than others, we have named a few of these in the reviews.
If you do not suffer any pain due to having flat feet, a barefoot-style may also work. These shoes often have little to no arch support, but some experts and studies suggest that flat feet do not need correction unless they cause a problem.
Many athletes with flat feet find barefoot style shoes extremely comfortable. There are several barefoot training shoes listed in the reviews.
Wide Feet
The Nano 2.0, 8.0 and 9.0 are the best shoes for working out for those with wide feet. Some shoes are notorious for being narrow, (looking at you Metcons!). When I saw this I mentioned it in the reviews.
High Arches
High arches are another cause of Plantar Fasciitis. Plantar Fasciitis is a condition where the ligament that connects your heel bone to your toe becomes strained and begins to hurt.
If your high arches are causing this pain, look for shoes with good arch support.
Plantar Fasciitis
Plantar Fasciitis causes heel pain as the connective tissue that supports the arch of the foot becomes inflamed.
If you suffer from Plantar fasciitis, check out this list of the best workout shoes to help ease the pain of Plantar fasciitis here.
Gym and Workout Shoe FAQs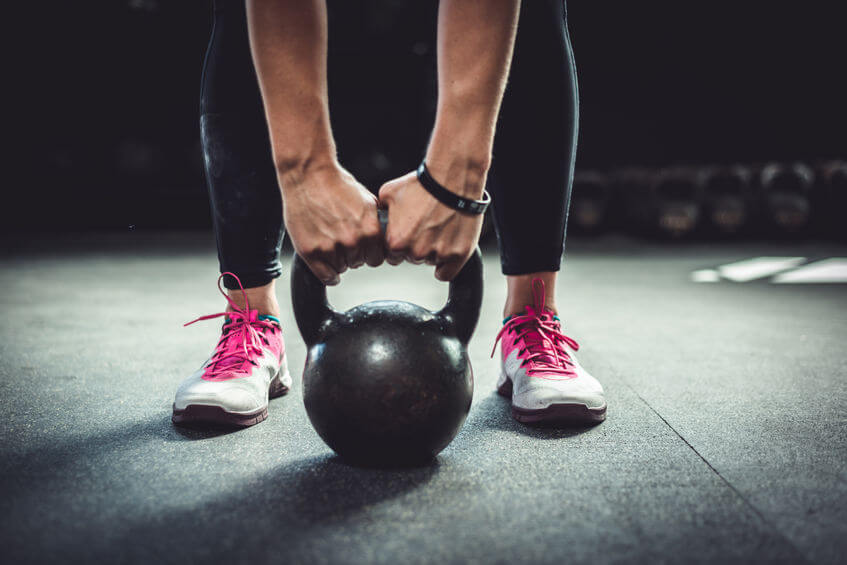 How to Wash Gym Shoes?
According to Nike, it's best not to throw your sneakers in the wash, or use harsh chemicals.
They recommend mixing up a mild solution of warm water with just a little laundry soap and washing the sole and laces by hand while simply spot cleaning the body of the shoe, as needed.
Then allow the shoes to air dry.
If odor is the problem, try a shot of Dr. Scholls Odor Destroyer Deodorant Spray at the end of the day. My sons had shoes so stinky we couldn't let them in the house until they had washed, but a shot of this in each shoe at the end of the day made life bearable again.
How Often Should You Replace Workout Shoes?
It depends on your activity.
If you are a runner, track those miles and you can expect to get between 400 and 500 miles out of a pair of shoes before the midsole starts to break down and the shoes lose their bounce.
Cross Training shoes may last longer, since they don't have the cushion that can break down like running shoes do. However, since CrossFit shoes tend to have stiff soles and flexible uppers, some have a reputation for separating where the upper meets the sole.
If you want a pair of long-lasting CrossFit shoes, pick up a pair of NOBULL Men's Training Shoes. Rumor has it, guys can wear these for 2 years before they give up the ghost.
Can I use Running Shoes for the Gym?
Running shoes are designed for running. They have bounce and spring, and a larger drop that moves you forward, which is great for running.
But…
…at the gym, the forward tilt may cause balance problems, and the bounce is not what you want for lateral side to side type movements. And running shoes are a no go if you plan on lifting heavy weights, they are too unstable.
If you use the elliptical machine, stepper, indoor track or treadmill at the gym, running shoes are fine.
What's the Difference Between Training Shoes and Running Shoes?
Running shoes are more structured, supportive and cushioned than training shoes.
Running shoes offer impact protection and return your energy back to your stride. They are responsive and put a spring in your step.
Running shoes also are a bit higher in the back than in the front. This elevation difference is called the drop, and it's what makes you feel like moving or leaning forward as you run.
Training shoes have minimal to no drop and usually very minimal cushion, because they are designed for stability, especially while lifting and jumping.
What are the Best Shoes for HIIT Training?
If you are looking for a great pair of HIIT shoes look for shoes that are minimally cushioned, stable, flat, and that have a minimal drop.
You also want shoes that feel secure and locked in at the heel, and flexible at the forefront. Any shoe that works well for CrossFit will work well for HIIT. I recommend the Nike Metcon 5 or Reebok Nano 9 Cross Trainer for HIIT.
Wrap Up
The best workout shoes for you are the ones that take both your sport and your feet into consideration.
Do your homework and be mindful of how your current training shoes make your feet feel and notice how they affect performance.
Do you love shoe and gear reviews? That is what we are all about here at Garage Gym Power. Sign up for the newsletter and don't miss another review or new gear lineup.