TOP 25 Best CrossFit Shoes for Women Reviewed & Field Tested 2023
In this post I am going to show you the 25 best CrossFit shoes for women.
As a woman who has been doing CrossFit for over 4 years, I know what you gals need when it comes to CrossFit gear, especially the best CrossFit shoes for women.
I know that not just any old sneaker will bring out your best performance, and some shoe styles will make you more prone to injury. CrossFit specific shoes will make a difference in your workout and I will tell you why.
After I show you the 25 best CrossFit shoes for women 2023 I will go into the how's and why of choosing the right CrossFit shoe for you.
Let's dive right in!
TOP 25 Best CrossFit Shoes for Women 2023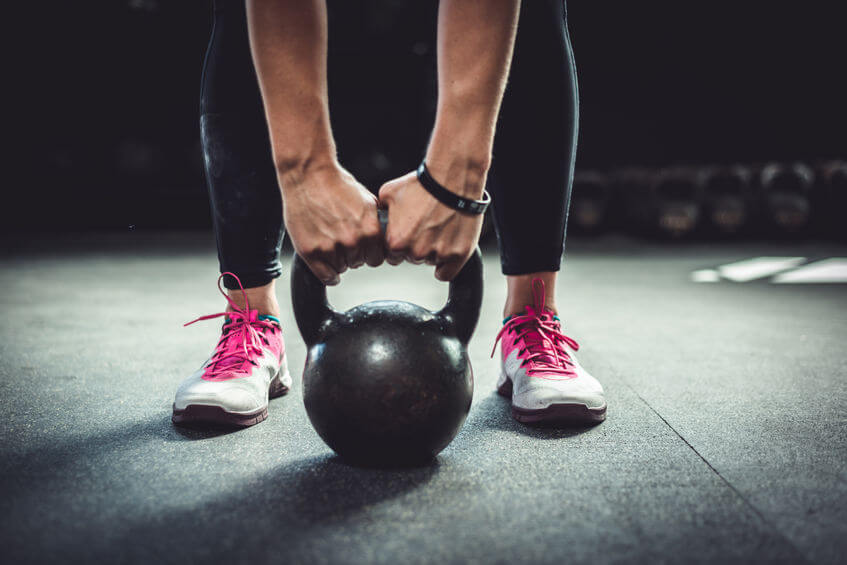 Women's CrossFit Shoes Buying Guide – How to Choose CrossFit Shoes
CrossFit shoes have a tough job.
They must wear many hats.
They need to allow you to perform Olympic lifts, run a little, squat, do wall balls, jump on plyo boxes, speed through agility ladders, climb ropes, lunge, and all that while being comfortable and keeping your feet protected, without wearing out.
CrossFit Shoes, Not Like the Other Kids!
Shoes that are good for CrossFit are often not good for other stuff. For example, those shoes that you can wear all day, like if you work on your feet? Yeah, those won't make good CrossFit shoes.
Those zoomy, highly padded running shoes you love? Also not ideal for CrossFit.
Here is what you must look for in the best women's CrossFit shoes, based on specific CrossFit exercises.
CrossFit Shoe Features for Heavy Lifting, Olympic Lifts, Squats and Lunges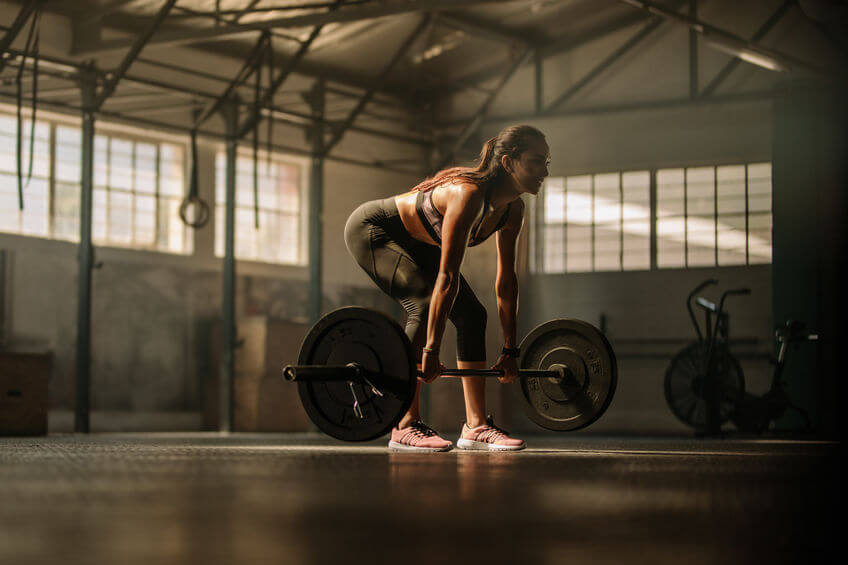 Flat Sole with Wide Base
When you are lifting heavy weights using a barbell, aka, Olympic lifts, you need shoes that have a FLAT, WIDE sole.
This gives you a stable base to lift from.
Heel Wedge for Lifting
Some dedicated lifting shoes also have a wedge heel that lifts your heel one inch up or so. This changes the angle between the knee and your ankle and allows a greater range of motion.
In other words, it makes it easier for you to bend your knees and get your butt lower to the ground. This is especially helpful if your ankle mobility sucks.
CrossFit Shoe Features for Rope Climbs
Rope Tech
The rope will tear up your average sneaker in no time. The best CrossFit shoes come with "rope pro" "Rope tech" or "Rope Ready" features.
Basically this is a rubber overlay that starts at the sole of the shoe and goes up over the instep and shoe outer, giving you traction on the rope and saving your shoe from rope burn.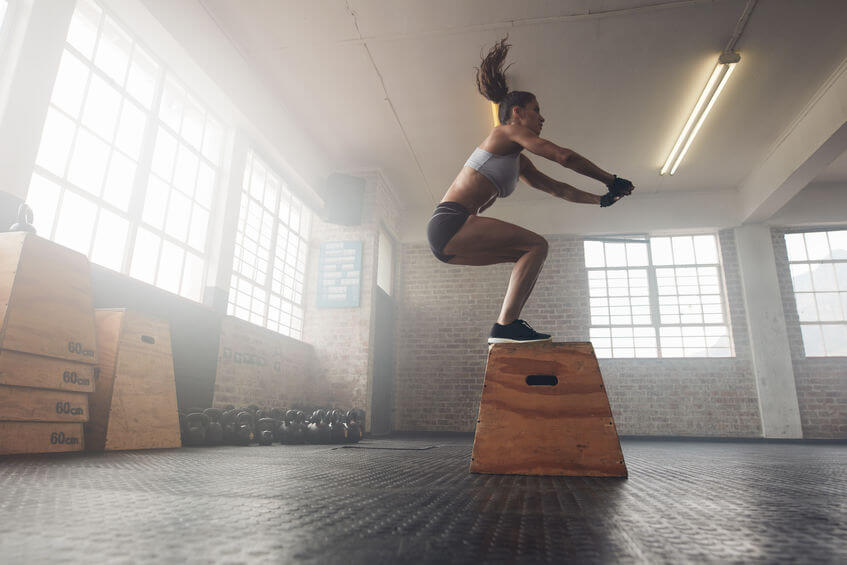 CrossFit Shoe Features when the WOD Calls for Plyometrics, Jumping or Agility
When the WOD calls for jumping, plyo or agility type movements here is what you need.
You Need Shoes that are Lightweight
Heavy shoes will weigh you down and hurt your performance.
You Need Shoes with Minimal Padding
Padding will get in the way when you are jumping and will dampen the feedback from the floor or box.
Too much padding can also cause injury when you are doing dynamic agility moves because they prevent your feet from being connected to the floor or box.
You Need Shoes with Lateral Support
Lateral support, what does that even mean? I will tell you what lateral support is!
Lateral support is the support that protects the foot when it moves from side to side.
Imagine you are running the agility ladder side to side. Your foot pushes to the side of the shoe as your foot strikes the ground.
This side of the shoe is precisely where you need lateral support. You need the support to prevent your ankle from rolling too far, and also for the integrity of the shoe, to prevent it from wearing out.
You Need Shoes with Good Grip
Grip is important for lifting and agility. When you are lifting, you need to feel secure and that your feet will not move.
With agility movements, like jumping up on a plyo box, doing wall balls, or that agility latter I just talked about, you need to be sure-footed.
The last thing you want when you jump up on that box is your feet slipping and you falling in a humiliating and painful display in front of your class.
CrossFit Shoe Features for Handstand Pushups
Some CrossFit shoes have a plastic TPU heel clip which helps hen the WOD calls for handstand pushups. While this feature is not a crucial IMO, but it is nice to have, because it helps your feet slide smoothly on the wall.
Without the heel clip your feet will catch a bit on the wall, which is an annoyance.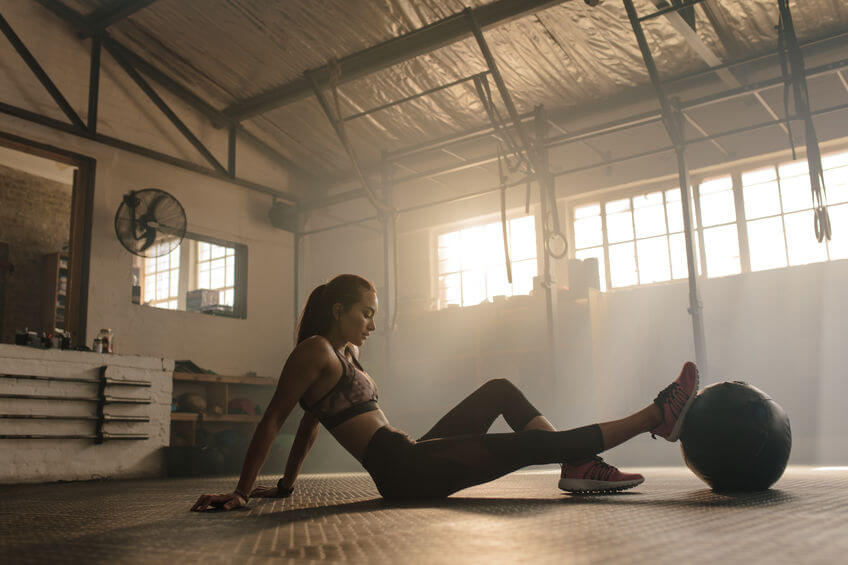 CrossFit Shoe Features for WODs with Running
Let's be honest.
The features that make a great CrossFit shoe and the opposite of what makes a great running shoe.
Great running shoes are well cushioned and have a lot of bounce. CrossFit shoes are wide and flat, like two planks of wood (only more flexible).
See the difference?
Luckily, most WODs do not call for a ton of running. So, you need shoes that are simply passable for running, not ones that you can run a marathon in.
If they will do for 400, 800 or even a kilometer without killing your feet, and they have everything else you need in a CrossFit shoe, they are a good choice.
Women's CrossFit Shoes FAQs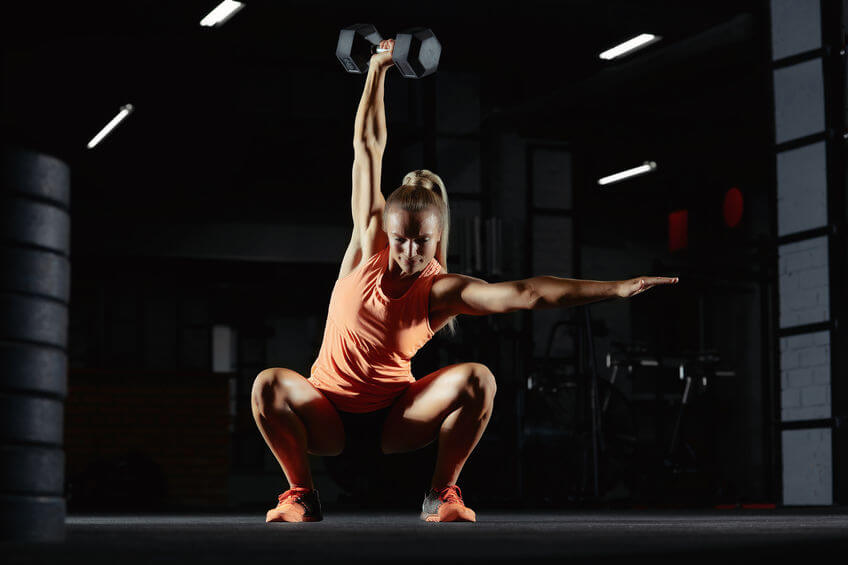 Do CrossFit Shoes Really Help?
Yes, yes and yes!
CrossFit specific shoes improve your performance and safety. Flat sole and good grip are necessary to perform Olympic lifts safely and comfortably.
CrossFit shoes have a minimal cushion and are often minimalist style shoes. Too much cushion while doing CrossFit agility movements or plyometrics can cause foot injury or a painful fall.
CrossFit shoes have added durability in the sole, upper and toe. Standard running shoes or casual tennis shoes will get eaten up in the CrossFit environment. CrossFit specific shoes are designed to handle the abuse.
What are the Benefits of CrossFit Shoes?
The benefits of CrossFit shoes are improved performance, longer-lasting shoes, and safer shoes. CrossFit shoes are the right tool for the right task for CrossFit.
They improve performance by allowing your feet to be closer to the ground and giving your feet a safe, stable base to lift.
CrossFit shoes with a heel wedge improve squat and Olympic lift performance by enhancing your range of motion, and overcoming tight ankles and other mobility issues.
CrossFit shoes are reinforced on the upper, toe and rope area to prevent premature wear. Other sneakers are not built like this and will not last as long if you use them for CrossFit.
Do I Need Special Shoes for CrossFit?
Yes!
Regular, padded athletic shoes are unstable for lifting, and the padding in them will get crushed or worse, dig into your feet and cause pain. You need a flat base and flat insole to lift well.
You can easily ruin a pair of running shoes in one shot if you use them on the rope climb. CrossFit shoes are designed to withstand the wear.
CrossFit shoes are designed with superior grip, so you feel grounded and stable, something you want when jumping up onto a plyo box.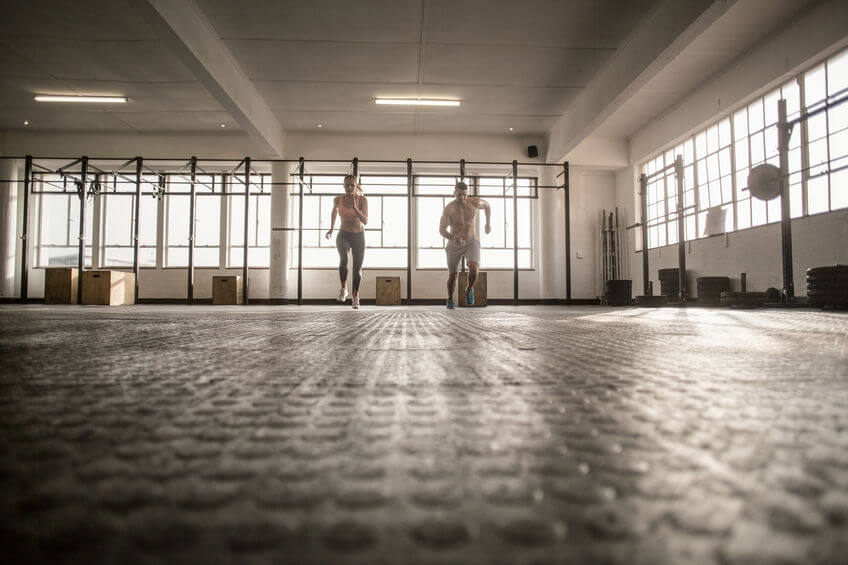 Can You use Running Shoes for CrossFit?
I recommend against it.
Running shoes are designed with cushion, arch support and lots of rebound, all things you do not want for CrossFit.
There are however some good CrossFit shoes that you can run in. I have a list of the best CrossFit shoes for running right here.
How are CrossFit Shoes Different?
CrossFit shoes are different from running, walking and tennis shoes in several ways.
Are CrossFit Shoes Good for Walking?
No, not really.
Walking shoes usually have cushion, support and rebound energy. CrossFit shoes have none of these features.
You may find it uncomfortable to walk for a long time in CrossFit shoes, and if you are looking for padding or bounce, forget it!
How Often Should You Replace CrossFit Shoes?
A good rule of thumb is every 6 months, but they may last longer if they are durable to start with and you only use them for your workouts.
Some athletes get away with wearing a pair for 9 months to even as long as a year.
CrossFit shoes do not have the padding that can wear down like running or tennis shoes do.
You know it's time to replace them when they rip or tear, the sole starts to separate from the upper, or you start to notice foot and knee pain.
What CrossFit Shoes Should I get if I have Flat, Narrow or Wide feet?
I have just what you need! I carefully curated a list of the best CrossFit shoes for wide or narrow feet here, and another list for CrossFit shoes for flat feet here.
Conclusion
After reviewing 25 CrossFit shoes it is evident that manufacturers know their business when it comes to CrossFit training and what a shoe needs.
Reebok is head of the pack when it comes to making the best CrossFit shoes for women. Vibram makes a novel 5 toe design that CrossFit enthusiasts love.
Nike has designed a few shoes with the CrossFit athlete in mind, New Balance and Inov-8 also considered the athlete with several shoe models specifically designed for the sport.
If you want to see more of the best workout shoes, we have a list of the top contenders here.
While you are in the market for CrossFit shoes, you may also want to check out the hottest CrossFit shorts for women, we have them reviewed here.
If you love CrossFit gear and reviews, sign up for the Garage Gym Power newsletter and never miss another CrossFit gear review again!
[starbox id=katielynwriter]