TOP 18 Best CrossFit Shorts For Women That DON'T Bunch Up Reviewed 2023
I am going to lay it out straight. I have reviewed 18 of the best women's CrossFit shorts for 2023 right here.
As a female CrossFit athlete I am uniquely qualified for this task.
I carefully hand selected these women's CrossFit shorts because they are known for not riding or crawling up, not becoming see-through when you bend, not giving camel toe and because they are all really, really cute!
Ready? Let's jump right in!
TOP 18 Best Women's CrossFit Shorts for 2023
Quick Guide to Buying Women's CrossFit Shorts
What makes CrossFit shorts different from other workout shorts?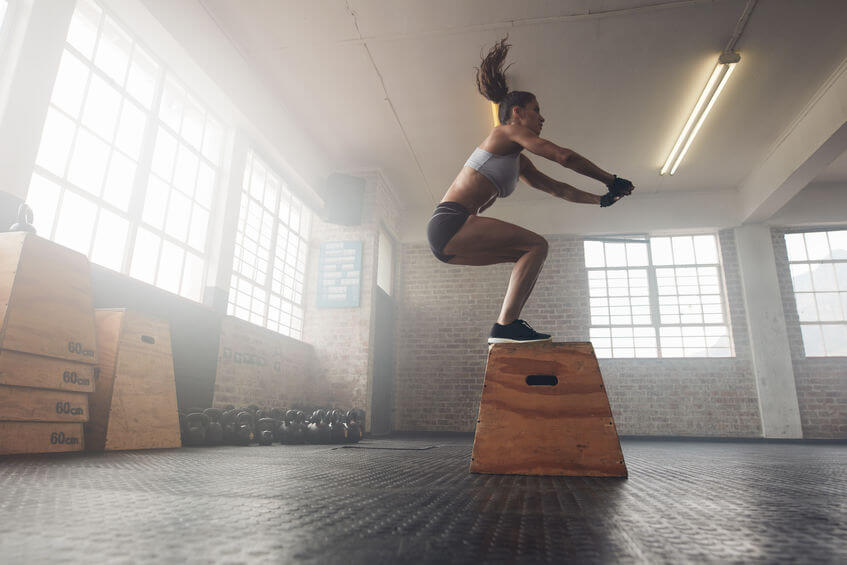 Stretch and Movement
CrossFit shorts are made from fabric with a lot of stretch. You will be using your hip flexors a lot.
Think of how your body flexes when you box jump, squat or lunge. The fabric needs to move, not restrict.
Why Your CrossFit Shorts Need a Gusset
As a CrossFit athlete, you need to be able to move easily and comfortably and that is why the best CrossFit shorts for women have a gusset.
The gusset is placed in the crotch area and allows your legs to move more freely
What is a gusset?
Moisture-wicking, Dryfit or HeatGear Technology
Shorts designed for functional fitness need to be made with moisture-wicking fabric because you will be sweating.
These types of fabric keep you cool, dry, and odor-free.
Peek Proof Fabric
CrossFit shorts must not be see-thru in the slightest. You will be bending and lifting, and you need to feel secure and comfortable doing so.
If you are distracted because you are worried people can see your underwear, it will hinder your workout.
Most importantly:
The Best CrossFit Shorts for Women Must NOT
It's a tall order for short shorts, but we know there are winners out there.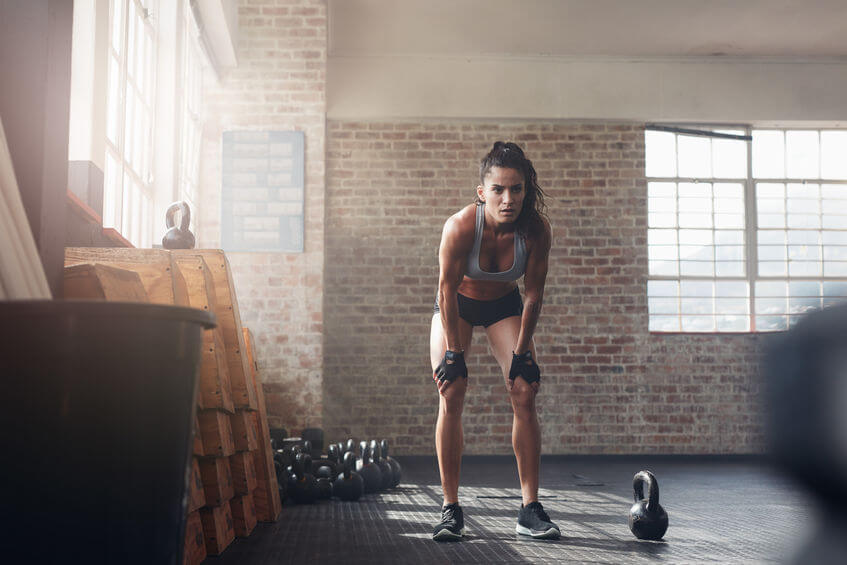 Stick with Me Here
Riding, bunching, camel toe and digging into the skin are related to issues with the shorts design and personal fit.
Choose shorts that have a rise that works with your body.
What is a Rise?
On CrossFit shorts, the rise is measured from the seam between your legs, up to the top of the waistband.
All women have different measurements, so find out what the rise of the shorts are and measure to compare with your body.
Find out where the waistband will fall and see if that will be enough coverage, otherwise, you will be uncomfortable and find yourself hiking the shorts up and end up with camel toe or cheek peek.
Inseam
What is an inseam? The inseam is the measurement from the hem of the shorts to the crotch.
Most women's CrossFit shorts are between 2.5 inches and 3.5 inches, which is pretty short. If you want a longer inseam, that's fine, just make sure they at least have a gusset that allows you to move freely.
Chafing
Chafing happens when a rough seam rubs against the skin, leaving something similar to a rug burn.
OUCH.
Look for shorts with a flat seam, or better, seamless shorts. Problem solved.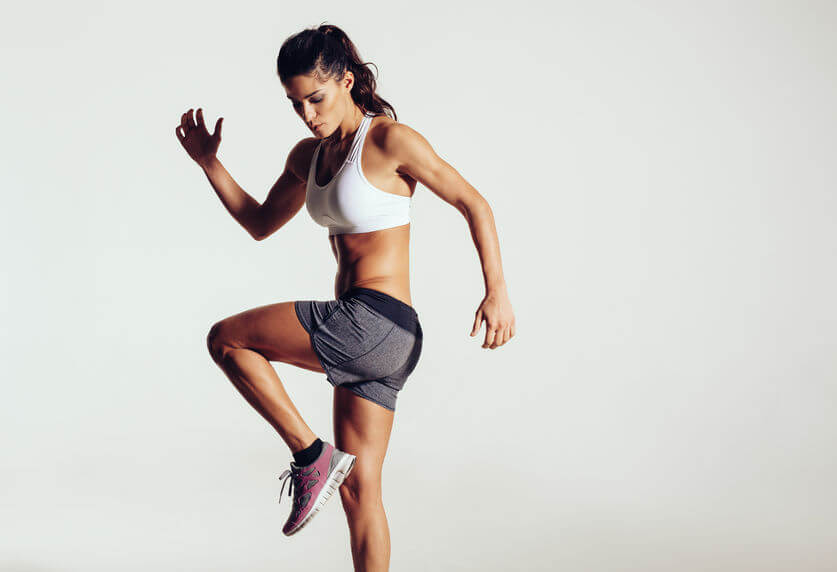 Waistband Woes
Many shorts for CrossFit have been designed with wide waistbands, because they look less dorky than one long "mom shorts" panel, offer a bit more coverage, and are comfortable.
If the waistband is too tight, you get muffin top and it can restrict movement. Too loose, and you are pulling them up constantly.
The wide band helps resolve these issues by keeping shorts up and being really comfy.
Material, Girls!
Material matters. OK, look for material that is not in anyway see-through.
That is pretty easy to determine from reading reviews (especially reviews showing real users wearing them).
Look for material that wicks away moisture and stays cool. Synthetic material will get hotter than say, cotton, but many manufacturers overcome these issues with special technology.
Look for that technology while reading the product description.
Germs, Bacteria, and Fungi-Oh My!
You probably realize that the gym or box is probably not the cleanest, most sterile place in the world, right?
Many shorts incorporate antimicrobial material or are manufactured with a material that prevents those germs from growing.
I am so thankful.
Look for shorts with antimicrobial properties to eliminate odor. Yeah.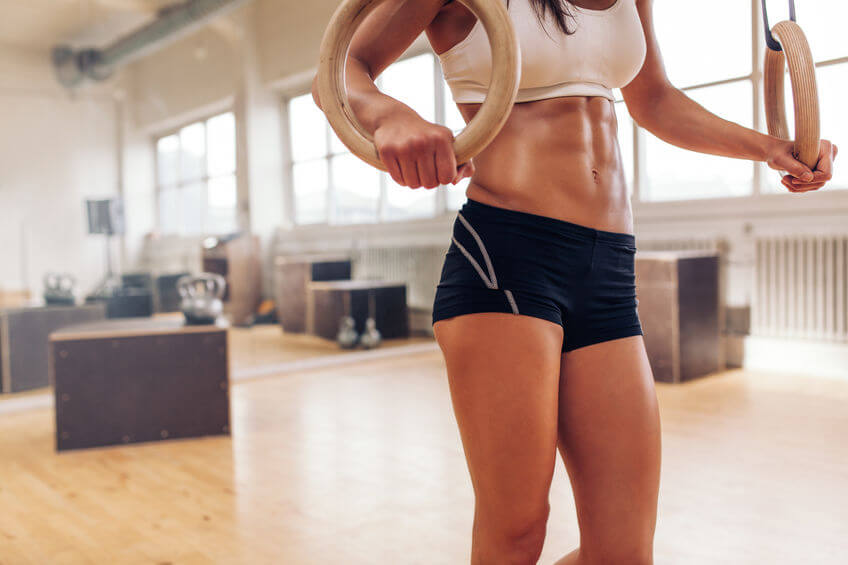 What are the Best CrossFit Shorts That I Can Also Use for Running?
Some days your WOD will call for a short run. It usually will not be longer than a kilometer, but you still want that kilometer to be as comfortable as possible, right?
Also, if you are a CrossFit athlete that also likes to run, you may appreciate shorts that do double duty.
Check out my list of best running shorts for women to get some great ideas for a pair of running shorts you can use for CrossFit.
What Style of Shorts Can I Wear for CrossFit Besides Booty Shorts?
If you are not a fan of short shorts, we have you covered. This list of the best women's workout shorts includes several more modest options that are great for working out.
If shorts, in general, do not appeal to you, or you need workout gear for cool weather, I also have a list of the best workout leggings for women here.
Summary
OK Lil' miss beast mode.
These are the 18 best CrossFit shorts for women I could find. Check back because I am always updating this list with the hottest new shorts.
If I missed your favorite shorts, drop me a line in the comments below and let me know.
Want more? Sign up for the newsletter and we will give it to you!
New articles and exclusive content right in your inbox.
Subscribe today!
[starbox id=katielynwriter]