TOP 17 Best Workout Leggings for Women Reviewed 2023 (Gym Style!)
Looking for the best women's workout leggings of 2023? Look no further!

Here are 17 of the best workout leggings for women that WON'T:
And best of all, these 17 workout leggings for women WILL:
TOP 17 Best Women's Workout Leggings of 2023
Factors to Consider Before Buying Workout Leggings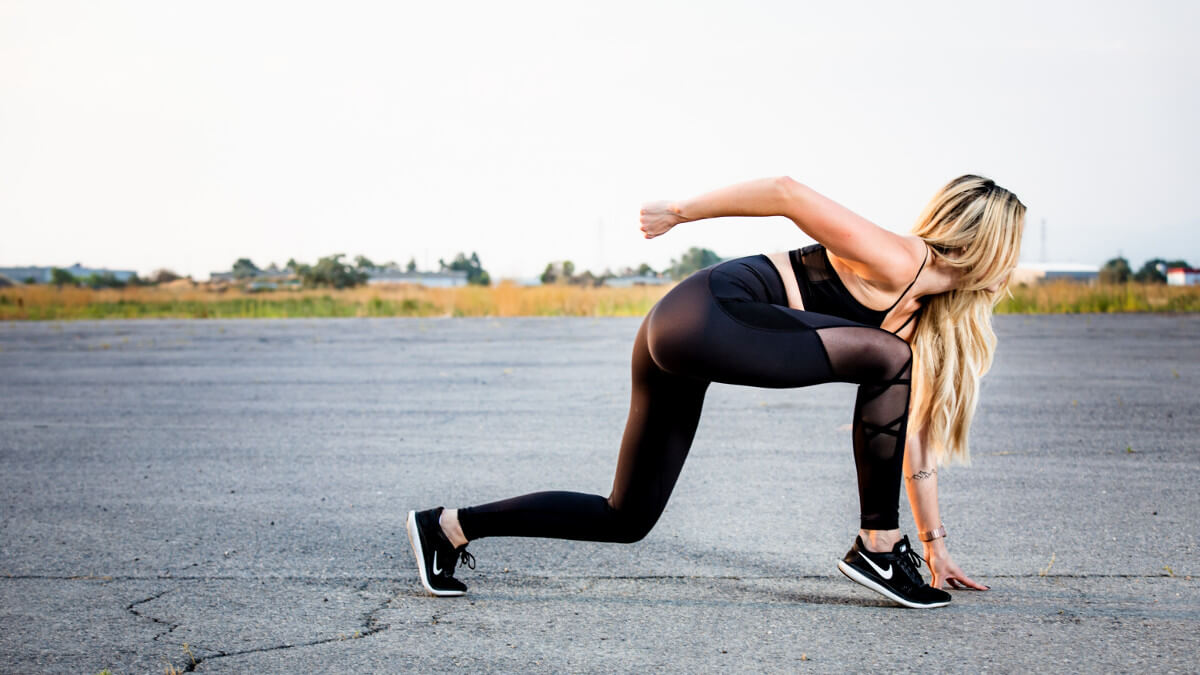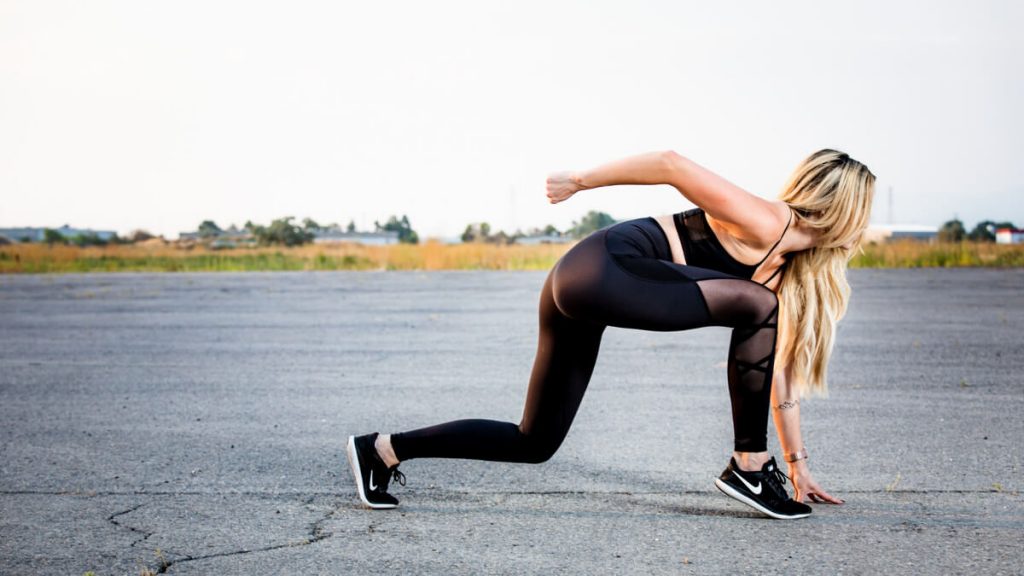 Material
When it comes to performance-not all fabrics act the same.
Here is a breakdown of different sports fabrics and how they perform.
Cotton
Cotton is a natural material and while that seems good on paper – its performance for sportswear sucks-literally!
Cotton grabs hold of and hangs on to moisture. This means cotton gets heavy and may show sweat.
If you like the feel of cotton, consider a cotton-synthetic blend.
Polyester
If the even saying the word polyester conjures up pictures of tacky 70's style pant-suits take heart!
Polyester is the budget fabric that wears well, holds color and can take a beating without looking bad.
That's good news for workout leggings which must be able to withstand a lot of abuse. It will not shrink or warp, two more reasons to embrace polyester.
Lycra, Spandex or Elastane
These terms mean the same thing. Lycra, Spandex or Elastane are manmade synthetic materials that are very stretchy. They are also very durable.
These materials offer a lot of compression too. If you want compression, body-hugging or shapewear like fit look for a high Lycra, Spandex or Elastane content.
Nylon
Nylon is the MOST durable of all these fabrics listed here.
It is also sweat wicking and dries really fast. Nylon is a desirable component of workout leggings.
Pockets
Small pockets, hidden in the waistband are beyond convenient when you hit the gym.
These small pockets give you a place to stash car keys, your gym pass, a few bucks, and even a credit card or drivers' license.
What to look for:
Look for hidden pockets that don't get in the ways. Zippered pockets are even better because they are secure.
I personally do not like outside pockets because they detract from the sleek look of leggings and may create bulges or bumps where you least want them.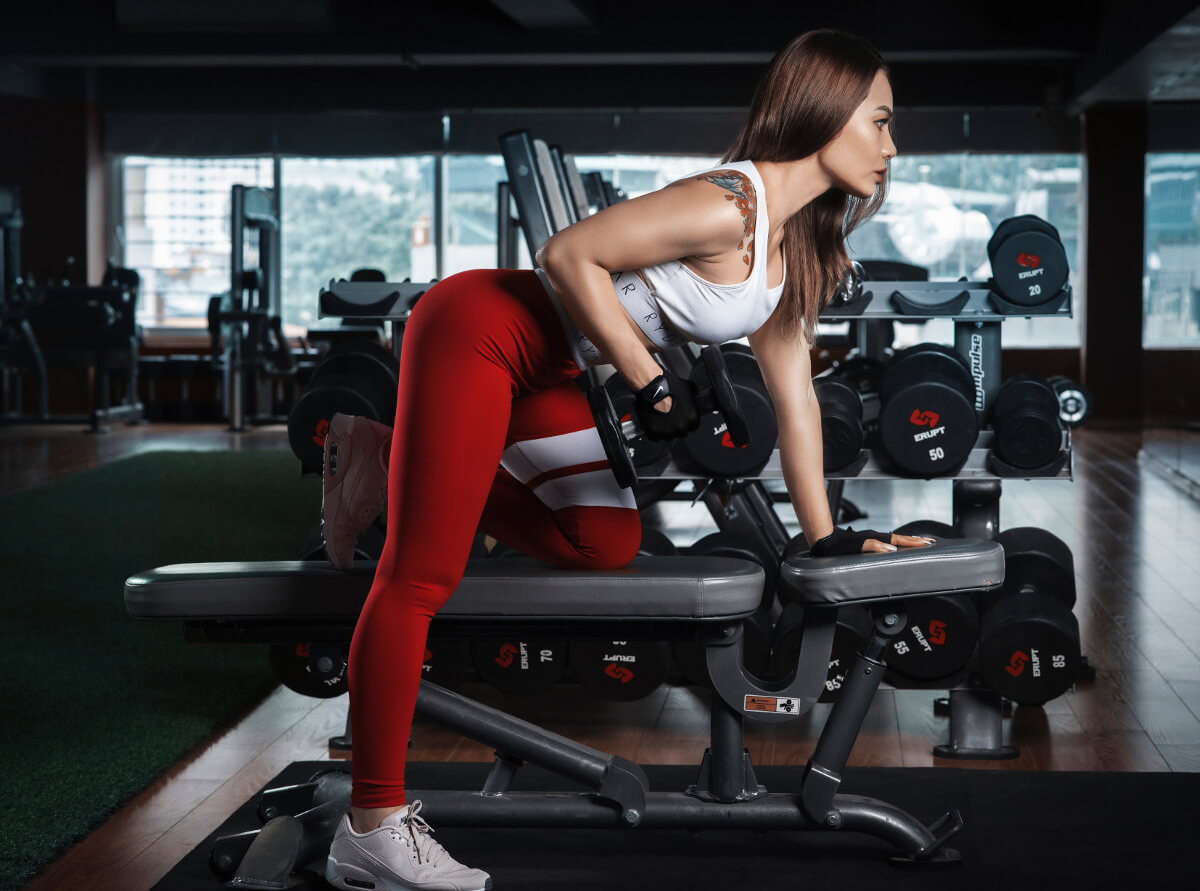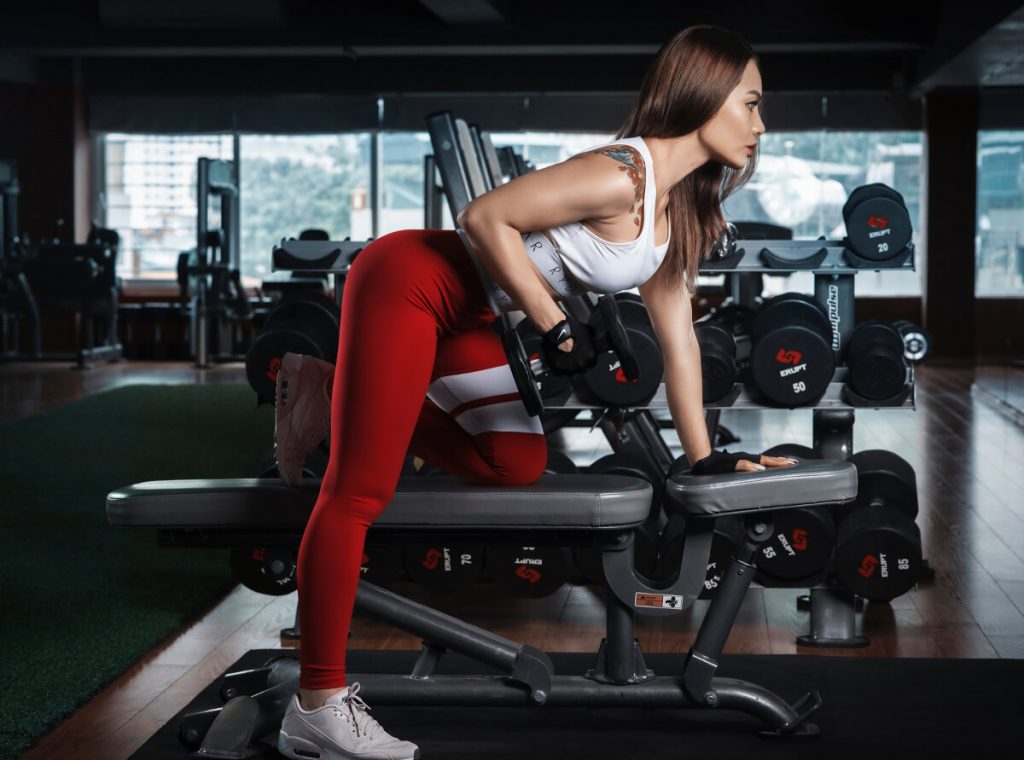 Length
Shorts, Capri, 7/8ths and full length are the most common lengths.
If you plan to include a cardio bike or are headed to a spin class, look for a pair of Capri or 7/8th length workout leggings.
They are a little shorter and sit above the ankle for 7/8th length and mid-calf for capris. This means they stay out of the way of bike pedals.
If you are headed to Yoga class or plan to exercise in cold weather, get a pair of full-length workout leggings to warm up your legs and prevent them from being exposed to the elements.
Drawstring?
I personally love the drawstring. If you are a curvy woman with a smaller waist and a generous behind, you may appreciate a drawstring close too.
If you constantly struggle to keep leggings secure around your waist and always need to adjust, look for workout leggings with a drawstring.
Woman's Workout Tights FAQs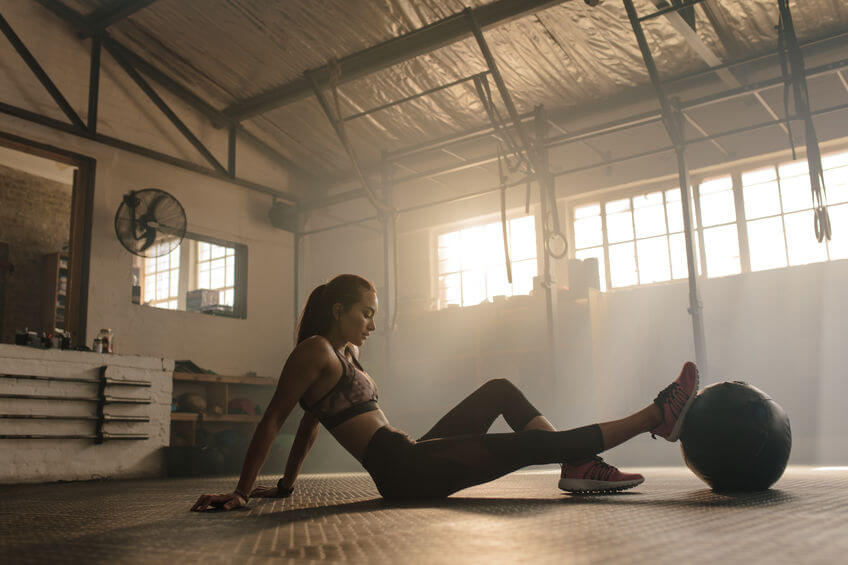 What is the Best Material for Workout Leggings?
I believe a blend of Spandex, Nylon and Polyester is best because you have the benefit of the properties of all three fabrics working together for the best performance.
See above to learn more about these wonderful sportswear fabrics.
Is it Better to Workout in Leggings or Shorts?
It's really a matter of preference. Shorts work well for spin class or if you plan on riding a bike or using a recumbent bike at the gym because they won't interfere with the pedals.
Full-length leggings obviously offer more coverage and can help keep you warm on a chilly day.
I also like to use full length if I want the max benefit of the compression. Full-length compression tights enhance circulation, so I want my calves included.
What is the Difference between Leggings and Workout Pants?
While there are no hard and fast strict definitions, pants are often considered to be looser fit activewear, while leggings are considered more form fitting.
Pants may be loose at the calf-think flare, bell bottom or boot cut style.
Leggings will be fitted, like a slim fit or skinny style.
What should I Wear Under Workout Leggings?
Most people wear their everyday undergarments, or panties, under leggings. This is perfectly acceptable.
Some ladies like to wear boyshorts or really thin booty shorts to add coverage in the rear.
Other ladies wear shapewear under leggings to accentuate and improve their body shape, but I find shapewear too restrictive for working out. Just my opinion, for what it's worth.
It's really up to you.
How Tight should Workout Leggings be?
Some leggings are really tight, especially compression gear.
How tight leggings should be is really up to you and how comfortable you are working out in them.
Remember, you need to be able to breathe and bend or flex comfortably too.
How to Wash Workout Leggings?
Most leggings are machine washable in cold water. However, if you want to get the most out of your leggings hand washing them is the way to go.
Hate hand washing? I get it! Me too!
Here is what I do. I machine wash my leggings using cold water and a bit of laundry detergent designed for colors.
Then I hang them to dry in the shade. Avoid direct sunlight which can break down and fade fabrics of all types.
Avoid the clothes dryer! The heat and constant movement of the dryer is really hard on clothes, especially on the elastic material sportswear is made from.
That wraps up the 17 best workout leggings for women.
I really hope you find your goldilocks pair of leggings here, because there are so many great workout leggings here to choose from.
Now that you have women's workout tights covered, it's time to start looking for the best fitness watches for women.
If you love fitness gear, don't forget to sign up for our newsletter. Just enter your email address and click subscribe.