15 Best Fitness Watches & Activity Trackers for Women with Reviews 2023
What really makes for the best fitness watch for women?
Many fitness tracker companies simply "shrink and pink" their products and call it a women's watch or tracker.
But is that enough for the savvy female consumer?
I think not!
We as women need more than just a pretty band! Although we want the pretty band too, right?
My goal is to explore the features that make the best fitness trackers for women and find those rare gems that the perfect fit for women.
After looking at least 100 trackers I compiled a list of 15 fitness trackers and watches ideal for women and I explain what features each watch or tracker has to justify my choice.
I know you are super busy so let's get to the heart of it!
What Qualities Make the Best Workout Watches for Women?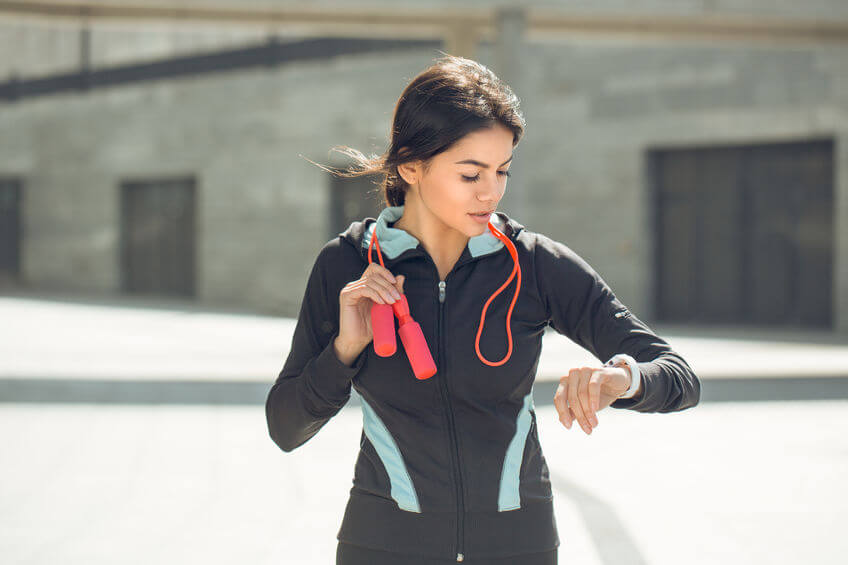 HR (Heart Rate) Monitor
While not every fitness tracker on my list has a built in HR monitor, most do.
And here is why I focused on HR monitoring:
Tracking your heart rate provides valuable data.
It is easy to see why a built in HR monitor benefits women.
Stress Tracking
Many of the choices on my list below have some sort of stress tracker based on HR, Variable HR, and even breathing patterns.
Stress tracking is an invaluable tool because stress is so detrimental to our health and wellbeing.
Several trackers can sense when you are tense and offer quick guided meditation sessions, breathing exercises, or just a gentle reminder to take a short break.
It is my opinion that stress tracking and alleviation tools are among the most valuable features fitness trackers offer. I highly recommend looking for a fitness tracker or smart watch with stress tracking.
Sleep Tracking
Does tracking sleep have any value? I mean, what is the point?
While I researched fitness trackers trying to find the best one, I learned a few things along the way, and one of these things was the value of tracking sleep.
While you sleep your body repairs and renews itself so sleep is really important.
During the night, our bodies cycle thru light, REM and deep sleep. A fitness tracker or smart watch needs both HR data and motion sensing technology (accelerometers) to detect sleep stages.
Waking up during the night can disrupt your sleep, and the healing process of your body. The best fitness trackers will be able to detect how often, and for how long you wake up.
All this data gives you insight into your sleep patterns and this insight may help you make changes to your sleep such as being mindful to get more of it.
You could make changes in your environment to improve sleep like eliminating lights and noise, or upgrading your mattress.
Even drinking less before bed to eliminate a midnight tinkle could improve your sleep quality.
App Compatibility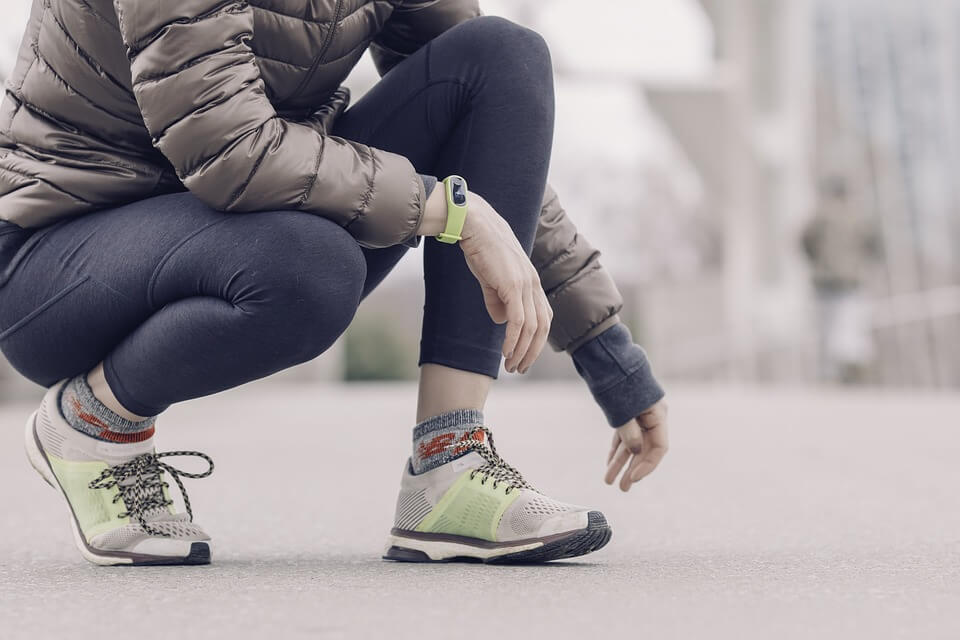 The biggest difference between fitness trackers and smart watches is the number of apps they support.
Smart watches can often stand on their own, without requiring a Smartphone app to use in combination with.
On the other hand most fitness trackers pair with a Smartphone app to display the data you are after.
With that distinction out of the way, let's talk about app compatibility. Before you pull the trigger on a fitness tracker or Smartphone first make sure it is compatible with your Smartphone.
Second, look at the apps the tracker is compatible with to get a tracker that will give you're the data and metrics you want to see.
Here are a few of my favorite Fitness Tracker and Smart watch apps to look out for:
Clue App
The clue app tracks your period, ovulation, PMS and fertility. You can even use the app to track sexual activity, pain, your moods, skin, hair, cravings, digestion and sleep and exercise.
Clue holds the data to give you a picture of periods past and can notify you when aunt flo is planning her next visit. The app learns about you based on the data you enter into the app.
So, how does your fitness tracker play into all this?
If you pair your fitness tracker with the Clue app, it uses your HR data in the algorithms to make predictions.
Not all trackers are compatible with CLUE, but the Fitbit Iconic is.
Fitbit has also recently announced their own Female Health Tracker feature available in the newest Fitbit phones making FitBit a leader in fitness trackers for women.
Want to learn more about the Fitbit female health tracker?
Check out the apps below for more details.
My Fitness Pal
This app, recently purchased by Under Armour, is a classic by now, used by countless men and women who use the app to log food, track weight and other fitness goals.
The majority of Fitness trackers and smart watches in my list are compatible with this useful app.
How does My Fitness Pal use your Fitness Trackers data?
My fitness pal has several "activity tracking integration partners" which have compatible trackers.
MFP takes the Step tracking data and displays a bar on the home screen displaying your step goal and how close you are to meeting it, plus the app shows your step history.
MFP also has the ability to use the step data to adjust calorie goals and enter the steps as activity in the app.
Apple's "Breathe" App
The Apple Breath app, available on the Apple Watch 3 among other Apple products.
This is a mindfulness app that sends you a reminder to take a moment and take a few deep breaths.
You can customize your notification frequency and breath session duration. The app also sends "mindfulness quotes" and little bits of motivation.
"Relax" Feature in Fitbit
This new and innovative feature is available from one of my favorite Fitness Tracker brands, Fitbit. The stress reducing "Relax" app is available on the Blaze, Charge 2, Iconic, and all new Versa.
So just what does this "Relax" app do, exactly?
Great question!
The "Relax" app is similar to the Apple "Breath" app. It sends you a reminder and you choose either a 2 or 5 minute session. Notifications are disabled during the session to allow you to focus.
The app uses HR data during the exercise to offer the best inhale and exhale patterns, based on your current Heart Rate Variability.
The app offers feedback to let you know how closely you are following the session, and vibrates to give you a tactile reminder when to inhale and exhale, so you can close your eyes during the exercise.
Using the Relax app regularly may make you more mindful, relaxed, and calmer, and all it takes is a few minutes each day.
"Female Health Tracker" for Fitbit
Fitbit released the Female Health Tracker recently. This new app is available to all users via the app, plus the Versa and Iconic have the feature built in.
Great! What does this Female Health Tracker do?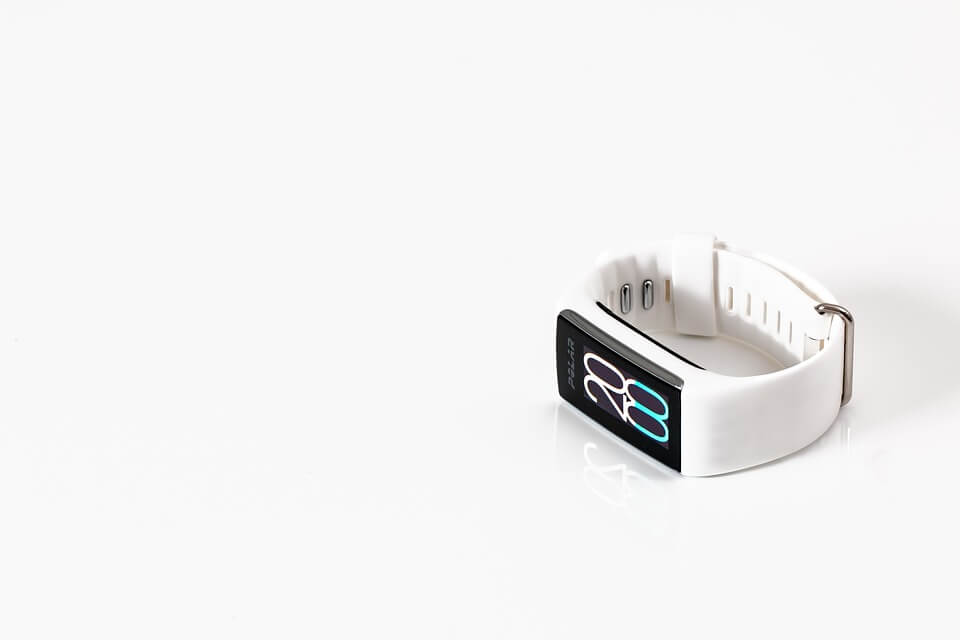 Inactivity monitor/Sedentary Reminder
Most fitness trackers have this useful feature built in.
The fitness tracker detects periods of inactivity to offer a gentle reminder to get up and stretch your legs and get a little bit of activity.
I would not buy a fitness tracker that did not have this useful yet basic feature.
Standard Fitness Data – Calories burned, steps, distance
Standard fitness data are these metrics most fitness trackers and smart watches track. This helpful data is virtually a requirement for any of the best fitness trackers.
Basic fitness data includes:
I decided to group these together because virtually all the fitness trackers and smart watches in my list have these essential features so I simply mention in the review that they contain Basic fitness Data where applicable.
Now that you have an idea of what the best fitness trackers and smart watches have available for women, let's look at those 15 reviews.
Top 15 Best Fitness Trackers for Women 2023
These are 15 of the best fitness watch for women that I found. If you have a watch that you love let me know in the comments below and I will check it out!
Be sure and subscribe to the newsletter for more news of wearables and other fitness-related content straight to your inbox.
[starbox id=katielynwriter]