9 Best Fitness Watches, HR Monitors & Activity Trackers for CrossFit 2023
Do you want to know what's more brutal than completing the Filthy 50?
(the Filthy 50 is the name of a CrossFit WOD known for being really HARD)
Finding a great CrossFit fitness tracker!
I searched high and low for a tracker that would include the exercises and lifts you care about and count and track the metrics you want.
I focused only on aspects that relate to CrossFit and basically ignored other features these trackers tend to have like sleep tracking, messaging notifications, GPS, etc.
From my research, I have found the 9 best fitness trackers for CrossFit of 2023.
Plus, I included a buying guide to help you find the right fitness tracker for you.
TOP 9 Best CrossFit & Functional Fitness Trackers for 2023
Garmin Fenix 6 Sapphire - Best Fitness Watch
Garmin fenix 6 Sapphire, Premium Multisport GPS Watch, Features Mapping, Music, Grade-Adjusted Pace Guidance and Pulse Ox Sensors, Carbon Gray DLC with Black Band
Fit for performance with rugged, sophisticated design that features an always-on 1.3" (18% larger than previous fēnix models) sunlight-readable display with bezels in stainless steel, titanium or diamond-like carbon (DLC) coating
Enhanced estimated wrist heart rate and Pulse Ox to support advanced sleep monitoring and altitude acclimation at high elevations (this is not a medical device and is not intended for use in the diagnosis or monitoring of any medical condition)
Advanced training features include PacePro for grade-adjusted pace guidance throughout your activity plus environmentally adjusted VO2 max and training status estimates
Navigate the outdoors with preloaded TOPO maps, ski maps for over 2,000 worldwide ski resorts, multiple global navigation satellite system (GPS, GLONASS and Galileo) support and built-in sensors for 3-axis compass, gyroscope and barometric altimeter
Support for Garmin Pay contactless payments (not all countries and payment networks are eligible), music storage with premium streaming service (may require subscription with third-party music provider) support, smart notifications and more
Review: I really like the Garmin Fenix 6 for everything, including CrossFit. The Garmin Fenix 6 Sapphire is compatible with the Garmin Strength + app. The Strength + app provides gender-specific and weight contingent data based on the Journal of Sports Sciences to the Garmin app. It tracks and saves CrossFit workouts, too.
You can also use the Fenix 6 with the Garmin Cross-Training app which allows you to enter your WODs beforehand and track those, and provides Tabata HIIT timer and countdown times help you out during your CrossFit workouts.
The Garmin Fenix 6 is one of the only trackers that has a Pulse Ox which estimates your body's oxygen saturation and a Body battery which uses your heart rate variability, stress, and activity to estimate your body's energy reserves.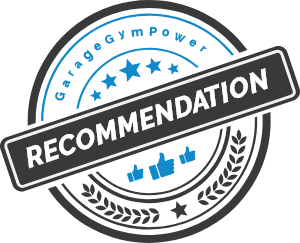 Pros
Pulse Oximeter and HR monitoring.
Compatible with Strength + app and Cross Training app for CrossFit specific tracking.
Large face, always-on display, readable in any environment.
Tracks physical exertion and recovery time needed.
Interval feature built-in.
Cons
Takeaway
It's not cheap, but it's the best fitness watch for CrossFit of 2023 with high-quality and functionality that is unmatched.
Garmin Instinct - Editors Choice
Sale
Garmin Instinct, Rugged Outdoor Watch with GPS, Features Glonass and Galileo, Heart Rate Monitoring and 3-Axis Compass, Graphite
Rugged GPS watch built to withstand the toughest environments.Supported Application:Phone. . Wireless comm standard:Bluetooth
Constructed to U.S. Military standard 810G for thermal, shock and water resistance (rated to 100 meters)
Built in 3 axis compass and barometric altimeter, plus multiple global navigation satellite systems (GPS, Glonass and Galileo) support helps track in more challenging environments than GPS alone
Monitor your estimated heart rate, activity and stress; Train with preloaded activity profiles. Strap material: Silicone
Stay connected with smart notifications (with a compatible smartphone) and automatic data uploads to the Garmin connect online fitness community
Review: There are many reasons why I recommend the Garmin Instinct for CrossFit. 1st, the Garmin web portal gives you a ton of fitness-related data including functional threshold power, Vo2 max, intensity minutes, max heart rate and total activity time to name just a few.
The watch is rugged and stands up to the abuse of an intense WOD. The battery life can last for an entire week without a charge.
The display is easy to read in any environment, light or dark, no problem.
Plus…
It is compatible with and fully integrates into the apple health app, and it has its own robust health app too.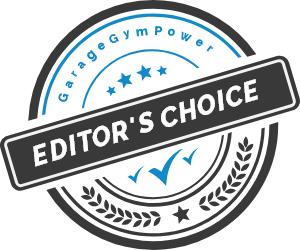 Pros
Excellent battery life.
Durable, shock and water-resistant up to 100 meters.
CrossFit relevant fitness data tracked, like Vo2 Max and heart rate.
Ability to run timers, stopwatch and countdowns.
Cons
Intensity minutes is measured by heart rate, which is not too useful for CrossFit.
Takeaway
Rugged CrossFit watch, with stopwatch & timer features, a superior battery life, and manages to stay light and comfortable.
POLAR VANTAGE V – Premium GPS Multisport Watch for Multisport & Triathlon Training (Heart Rate Monitor, Running Power, Waterproof), Standard Edition, Black
ULTRA-LONG BATTERY LIFE: The Polar Vantage V Multisport Watch has up to 40 hours of training time with GPS active. As a premium, durable, and waterproof watch, the Vantage V can stand up to your toughest training and gruelling races.
POLAR PRECISION PRIME HEART RATE: Polar's heart rate monitor watches redefine the gold standard in optical heart rate accuracy by combining the latest in bio-impedance electrodes and optical sensors.
ADVANCED RUNNING POWER: Accelerate the effectiveness and precision of your training with running power. Captured for the first time EVER directly from the wrist, the Vantage V can help fine-tune your effort. This is the ultimate activity tracker.
TRAINING LOAD PRO: The Vantage V is the ultimate fitness tracker, separating cardio load, muscle load and perceived load. Polar's Training Load Pro provides an unparalleled look into how your training affects your body.
RECOVERY PRO: Recovery Pro allows your fitness watch to take into account factors outside of training that can influence recovery, providing a holistic view of not only what you've done, but what you can do next for optimal results.
Review: Polar is one of the BEST in the fitness tracker space when it comes to heart rate accuracy and this Polar Vantage V is proof of that. The 9 LED optical HR sensor is built-in, no need for a chest strap to get an accurate HR, unless you are using Recovery Pro, which uses the H10 HR sensor strap.
The Polar Vantage V is used by Pro CrossFit athlete Annie Thorisdottir to track her HR during training so she can stay within a strict HR range and be more efficient without overexerting herself.
Training Load Pro, Cardio load status & Recovery Pro programs included with the watch let you know if you are going hard enough or need more recovery time.
Note: Recovery pro requires the H10 HR sensor strap because this strap is necessary for the orthostatic test data needed.
The Polar Vantage V is also very light weight, with a slim band that will not get in the way during your workout.
Pros
Advanced, accurate on board HR sensor.
Includes Training Load Pro, Cardio load & Recovery Pro programs.
Polar Flow app has HIIT option to track portions of your CrossFit workout.
Cons
The phone is challenging to navigate and learn all the features.
Touch screen is not as responsive as it should be.
Takeaway
A good fitness tracking watch with accurate HR data and useful recovery and training data.
The slim band and light weight of the Polar Vantage V make a nice impression on the female wrist. If you are shopping for the lady in your life, or looking to pick up a fitness tracker for yourself, check out these best fitness trackers and smartwatches for women.
Scosche Rhythm+ Heart Rate Monitor
Scosche Rhythm+ Heart Rate Monitor Armband- Optical Heart Rate Armband Monitor with Dual Band Radio ANT+ and Bluetooth Smart - Bonus Pack includes Additional Free Armband
Not Orange Theory Compatible - Heart Rate Monitor Armband Featuring a Large and Small Black Strap. Bonus Pack Includes One Additional Free Orange Armband
RHYTHM+ works with most popular health and fitness apps, including: digifit, run keeper, mapmyfitness, Strava, and more. Not compatible with Orange Theory Fitness Centers.
Works with all Bluetooth Smart and ANT+ enabled devices and equipment: watches, fitness equipment, smartphones, and tablets Breathable lightweight Armband - no need for a bulky chest strap
Ip67 waterproof construction can be submerged up to 1 meter
RHYTHM plus works with most popular health and fitness apps, including: DigiFit Run keeper MapMyFitness Strava and more
Review: The Scosche Rhythm+ is a heart rate tracking device that you wear on your forearm, that sends your heart rate to an app on your smartphone.
This HR monitor can pair with other fitness trackers and a wide range of apps on your computer.
You may be asking, why use a separate HR monitor?
This wearable is water-resistant, can be worn out of the way, unlike a chest strap, has LEDs on the face that indicate visually what HR zone you are in, without actually having to stop and read numbers.
Pros
ANT + and Bluetooth signal available.
Very accurate and precise.
Colored LEDs indicate your HR zone visually without needing to read the numbers.
Comfortable to wear neoprene band, stays out of the way during a workout.
Can wear on your forearm vs chest.
Cons
Collects data like a fitness tracker, but has no display and is not a watch.
Takeaway
It is challenging to find an HR monitor to use with gym-based exercises. Many fitness trackers have inaccurate HR sensors, which is why an ultra-accurate and comfortable HR tracker like the Scosche Rhythm is an affordable, budget option for accurately tracking HR during your CrossFit workout.
Sale
Garmin 010-01746-00 Forerunner 935 Running GPS Unit (Black)
Premium GPS running/triathlon watch with wrist based heart rate; Strap material: Silicone; Smartphone compatibility: iPhone, Android, Windows.Control Method:Application.Special Feature:Smarter Connections.Water Resistant: Yes
Offers advanced running and multisport Features in a comfortable watch you can wear all day, and it only weighs 49 grams
Provides elevation changes with a built in barometer; altimeter and electronic compass help you keep your bearings
Evaluates your training status to indicate if you're undertraining or overdoing it and offers additional performance monitoring Features
Provides advanced dynamics for running, cycling and swimming, including ground contact time balance, stride length and more. Bezel Material: Fiber reinforced polymer
Review: The Garmin Forerunner, Vivoactive3, Fenix 3 and Vivosmart all are compatible with Garmin Connect, and have a built-in, native strength training and activity trackers app with automatic rep counting, which makes these models viable options for CrossFit and Lifting.
Pros
Automatic rep counting.
Pretty good at identifying a wide range of strength training exercises, except moves where your wrist does not move, like push-ups.
Optical HR sensor.
Tracks calories burned.
Cons
Tracking reps are not always exact, may need to manually change the number after a set.
Does not always identify the exercise, may need to manually enter exercise name before starting your rep.
Takeaway
One of the best smartwatch for CrossFit 2023 when paired with the Garmin Connect app.
Garmin Vívosmart HR Activity Tracker
Sale
Garmin vívosmart HR Activity Tracker Regular Fit - Black
Sleek band is comfortable to wear all day, and the always on display shows your stats, even in sunlight
Displays steps, distance, calories, heart rate, floors climbed and activity intensity. Strap material: silicone
Receive text, call, email, calendar and social media alerts,Display type:sunlight visible, transflective memory in pixel (MIP)
Control your music and your VIRB action camera (sold separately) all from your wrist,PHYSICAL SIZE:Width: 21.0 mm,Thickness: 12.3 mm,Regular: 137 188 mm circumference,X large: 180 221 mm circumference
Reminds you to stay active with move bar and vibration alert.Smartphone compatibility:iPhone,Android,Windows
Review: This Garmin Vivosmart HR has a strength training profile that counts reps for you. Plus it has its own built-in HR monitor, plus it pairs with other HR monitors that are more accurate for CF and strength training type exercises.
Pros
Pairs with the Scosche RHYTHM+ HR monitor.
Has a Strength training profile built-in.
Can be set up to count reps, must do more than 6 reps.
Cons
HR monitor is not very accurate for functional fitness and gym-based exercises, recommend to pair with a more accurate HR monitor.
Takeaway
You can use this as a CrossFit fitness tracker, plus it is good for those who use a variety of exercises and workouts in addition to lifting and CrossFit.
Apple Watch Series 5 (GPS + Cellular, 44mm) - Silver Aluminum Case with White Sport Band
Built-in cellular lets you receive calls, send texts, and check your email — even without your phone.
You don't have to raise your wrist or tap to see the time or important information. With the Always-On Retina display, your watch face is always visible.
The viewing area stretches deep into the curved corners and is over 30% larger than the Apple Watch Series 3 display.
Made for all the ways you exercise, Apple Watch Series 5 has built-in GPS and is swimproof.
With the ECG app, you can take an ECG similar to a single-lead electrocardiogram right from your wrist.
Review: With the Apple 5 smartwatch you can use for CrossFit. The Functional Fitness setting tracks and displays heart rate trends across a class and over time. Total time, total calories burned and average HR are displayed too.
Since apple watches are known for pretty accurate HR readings, you can opt to wear just the watch and be pretty confident of your data.
The Apple 5 easily has one of the best heart rate monitors for CrossFit, next to the Polar Ignite. The watch is also compatible with several HR straps as well, if that is your thing.
The Apple Watch face is large, easy to read, and has my favorite stopwatch displays on a smartphone, but the watch itself is a bit bulky and gets in the way during training.
The Apple Watch is ideal for storing heaps of data and integrates the data into countless apps to visually display the data. Data collection and display is one of Apple's core competencies.
Pros
Apple Watch has an accurate HR monitor built-in.
Apple Watch face is "always on" no need to tap or move your wrist to see stats.
Apple Watch has a unique ECG Electrocardiogram feature.
Cons
Must wear watch for 6 months to get "trends" data.
Face is more fragile than others.
Battery life sucks.
Takeaway
Top-rated smartwatch that works well for CrossFit, and fits in comfortably for the rest of your day too.
Polar Ignite Fitness Watch - Premium Choice
Polar Ignite - GPS Smartwatch - Fitness watch with Advanced Wrist-Based Optical Heart Rate Monitor, Training Guide, Waterproof
BECOME YOUR TRUE POTENTIAL: Polar Ignite, a sports smartwatch for women and men who want to push their limits the right way. Perfect for gym, group and team exercise, swimming, running, cycling, walking.
SLIM DESIGN OPTIMIZED FOR 24/7 WEAR: Your new-generation smart workout partner with a 1-button interface includes such essentials as a wrist-based OHR monitor, speed, distance and route tracking with integrated GPS, calorie counter, color touch display.
NIGHTLY RECHARGE: Nightly Recharge measures how well your body recovers from the day stress during the night.
FitSpark DAILY TRAINING GUIDE: Get your personalised and ready-made daily workout guidance based on your recovery and overall readiness.
SLEEP PLUS STAGES: Learn about your sleep quality, follow your sleep stages and get detailed sleep insights with the new Sleep Plus Stages feature.
Review: The Polar Ignite is a new watch from the popular fitness tracker manufacturer. The Ignite is great for tracking your CrossFit workout and overall fitness and sleep.
The watch has an HR monitor built-in that is ahead of its class. The Precision Prime optical heart rate sensor can easily track your HR during the WOD, in fact, it's so sensitive, it can even track your HR while swimming.
This watch lets you know where you stand in terms of activity and recovery. It uses your sleep quality, HR, activity and other data to see how far you pushed yourself, how much your quality of sleep allowed you to recover, and if you are ready to go full force again, or need time to take it easy.
The Polar Flow app that comes with the watch has a sports profile that matches up with CrossFit called HIIT, which tracks timed WODs.
But…
As of yet, the watch/app does not track strength training well. It cannot count, track or store the amount of weight or reps if the WOD includes Olympic lifts, although it does allow you to create custom workouts.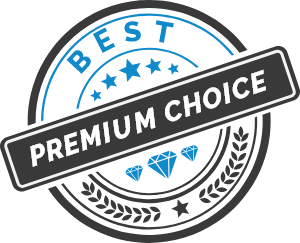 Pros
Accurate optical HR monitor.
Durable glass fiber polymer case stands up to abuse.
Power Flow App tracks all your workouts.
In-depth sleep analysis, including recovery and recharge metrics.
Cons
Polar Flow app does not tract weight/reps of Olympic lifts (a common complaint among all fitness watches).
Takeaway
Excellent fitness watch for training and recovery with an accurate HR monitor.
Suunto Spartan Sport Wrist HR
Suunto Spartan Sport (Wrist - Hr), Black
Battery life up to 12 hours in training mode
Steel bezel, mineral Crystal Glass, and an outdoor grade color touch screen
Strong and sleek design with100 meter water resistance
GPS route navigation
Sport specific training modes and support for over 80 sports with racing and interval use
Review: The Suunto Spartan Sports Watch with HR monitor is a great choice for CrossFit athletes. It has preprogrammed sports modes, including CrossFit, that allow you to set interval training, and this watch allows you to customize your display with the data you want to see.
The Interval feature allows you to go into any sport mode and set interval time, repetition and recovery time.
The Suunto Movescount app is something you have to see to understand. This app opens the door to several CrossFit related features like EMOM timers, Tabata beep timers, CrossFit rounds counter and more.
The watch is hard-wearing, light, has a long battery life and is water (and sweat) resistant, just what you need for a hard workout.
Pros
Long battery life.
Compatible with SUUNTO Movescount app.
Durable and waterproof.
Over 80 sports modes including CrossFit and strength training.
Can be used with Apple or Android phones.
Cons
The HR monitor is not the most accurate among fitness watches.
Takeaway
Attractive and strong fitness watch with CrossFit specific tracking features.
Challenges: Why Mainstream Fitness Trackers are NOT Ideal for CrossFit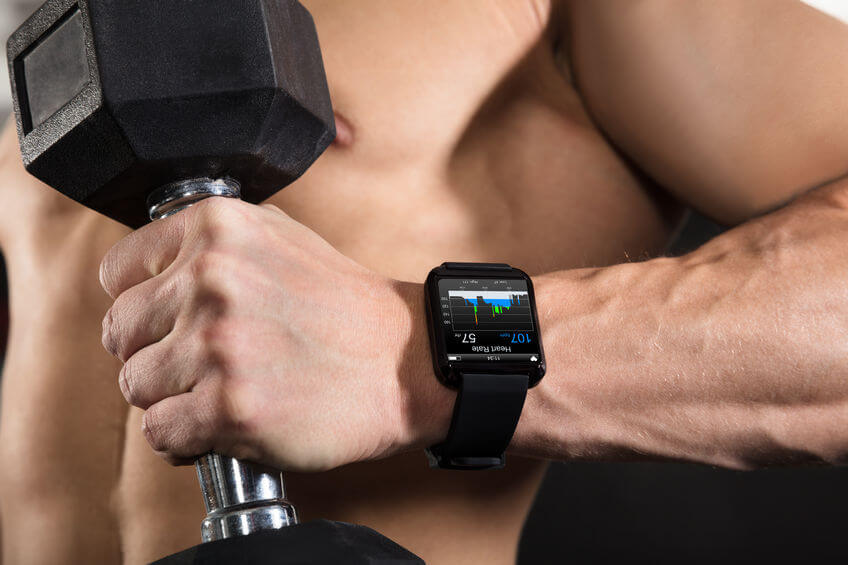 The way I see it, there are two main problems the most popular fitness trackers don't cut it for gym-based exercises.
Inadequate Heart Rate Tracking
Most mainstream fitness trackers do not accurately track heart rate for slower and more variable exercises like weight lifting.
Why?
As you are lifting your heart rate changes rapidly. Unlike jogging or cardio, where your HR stays more or less even and does not vary through the workout, with lifting or intervals, your heart rate spikes then drops. Rinse and repeat.
Also, CrossFit calls for many exercises that involve wrist flexion. Sometimes this interrupts the heart rate monitor and gives inaccurate readings.
Most Fitness Trackers do NOT Track Individual Exercises
Most fitness trackers usually track fitness-based metrics like total workout time, steps, Heart Rate, distance, etc.
CrossFit athletes, bodybuilders, weightlifters and other athletes who use gym based or routine type workouts need to track more than just time and distance.
I will get into the special metrics you need to track in the next section below.
What You Should Look for Before Buying a CrossFit Fitness Tracker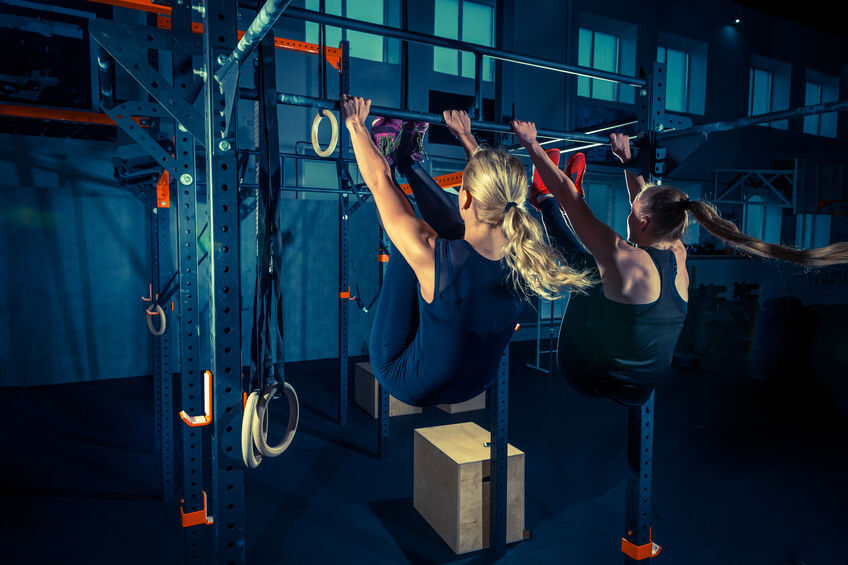 Vast Database of Specific Exercises and Movements
This is where most mainstream wearables fall short. They do not allow you to track your performance on specific moves.
If you want to know how much weight you bench pressed last week, or how many sets of dumbbell curls you did last Friday, you need a tracker with a database that has these exercises loaded in.
Most mainstream trackers have so many other features they do not have the capacity to dig down into the detail you care about.
They are "Jack of all trades, master of none" type devices.
What you need is a wearable that has access to a large database of exercises and the ability to track your metrics.
Ability to Learn Exercises, or Allow You to Create Exercises in the Database
Even if the device does have a large database of exercises, none are perfect, so the ability to teach your wearable new tricks is a nice feature to have.
Some fitness trackers can "learn" new moves, while others you can enter manually, usually in the web-based dashboard or portal.
Create a Custom Routine Ahead of Time
Since entering an exercise before each set may be time-consuming, it is great if the wearable allows you to create a routine and load it up before you hit the gym or box.
The Garmin Fenix 6 Sapphire and Polar Ignite Watch allow you to create custom workouts ahead of time, so you can enter the WOD, before you show up to the box, and be ready to track your workout.
Counts Number of Reps – Ideally Automatically
It seems so basic, right? If a fitness tracker can count steps, it should have no problem counting reps right?
Well as it turns out, very few fitness trackers automatically count exercise reps, but several in my list below do.
The Garmin Fenix 6 has a strength training app that counts reps and allows you to enter weight making it a very popular app.
The Apple 5 Watch does not have a strength training feature built-in, but there are compatible third-party apps like Strong Workout Tracker Gym Log which allows you to enter your weights, reps, create a routine, track your progress and more.
Accurate and Real-time Heart Rate Monitoring
As I mentioned earlier, most fitness trackers don't do well-capturing heart rate for such variable routines like CrossFit and weightlifting.
The best option in most cases?
Pair your wearable with a heart rate monitor with a reputation for being fast and accurate like the Scosche RHYTHM+ Heart Rate Monitor with Armband.
OR…
Get one of the latest generation, best fitness trackers for CrossFit of 2023, like the Polar Ignite watch, which is first in class in terms of heart rate accuracy.
The Apple 5 smartwatch is also known for its stellar heart rate monitoring accuracy.
Tip: Pair your wearable with a good heart rate sensor or get the latest generation 2023 tracker like Polar Ignite or Apple 5.
Battery Life
Battery life of fitness trackers sure has evolved over the years. It used to be you needed to charge your tracker every two or three days. Today you can go all week without a charge, if you get the right smartwatch.
The Garmin Fenix 6 has a battery life of up to 14 days in smartwatch mode, and up to 48 days in battery saver watch mode. Impressive!
The last thing you want to worry about when your busy day includes a CrossFit workout is your fitness tracker, and the latest CrossFit fitness trackers in this list allow you to focus on the workout instead of worrying about your watches battery life.
If you are new to CrossFit, check out this beginner's guide to CrossFit and get a head start.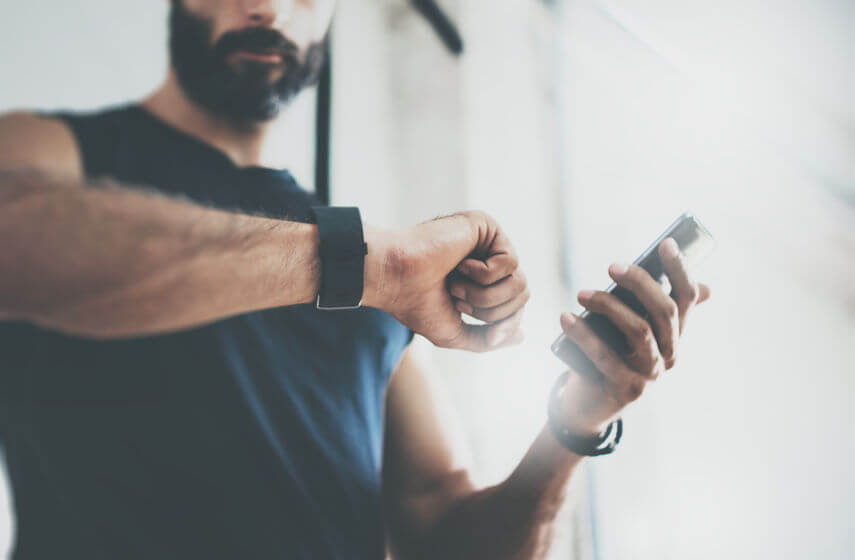 What is the Number One Smartwatch for CrossFit?
Do you want my opinion?
The BEST CrossFit Fitness tracker for 2023 is the Garmin Fenix 6 Sapphire.
Why?
In addition to being a top-quality phone with one of the best heart rate monitors available,
The Garmin Fenix 6 Sapphire allows you to both create and follow custom workouts, which is what you need when the WOD changes from day to day.
The Garmin Fenix 6 Sapphire also has a robust interval feature which allows you to set various types of timers and enter work and rest periods with ease.
The Polar Ignite allows you to create custom workouts, and the Suunto Spartan Sport has the interval feature, but the Garmin Fenix 6 Sapphire is the only one with both.
Wrap Up
Here is what you came for, the list of the 9 best CrossFit fitness trackers with reviews for 2023.
So there you have it. These are the best fitness watches for CrossFit I could find for the year 2023.
If you love gear reviews and garage gym news, sign up for the Garage Gym Power newsletter and we will notify you when new content is available.
Since we love CrossFit and garage gym gear, so naturally we have the best lists of our favorite gear and equipment.
If you are thinking of building a CrossFit gym in your house, this list of the essential CrossFit gear for your home gym is a great place to get started and move forward with your plans.
While you are at it, this collection of the best CrossFit workouts you can do from home will give you something to use to start working out once that CrossFit gym is assembled.