9 Best Fitness Watches, Wearables, HR Monitors & Activity Trackers for CrossFit 2020
You want to know what's more brutal than completing the Filthy 50?
(the Filthy 50 is the name of a CrossFit WOD known for being really HARD)
Finding a fitness tracker that is suitable for CrossFit, Weightlifting, Functional Fitness and gym based exercises is more difficult than the Filthy 50.
I searched high and low for a tracker that would include the exercises and lifts you care about, count and track the metrics you want to track and see, and be useful for you, my functional fitness and weight lifting compadres (friends).
I focused only on aspects that relate to CF, FF, and lifting, and basically ignored other features these trackers tend to have like sleep tracking, messaging notifications, GPS etc.
My list contains 9 of the best fitness watch for CrossFit including reviews.
Picture

Activity Trackers for CrossFit & Lifting

Our Rating

Available

Editors
Choice
Garmin Forerunner 935
Garmin vívosmart HR Activity Tracker
Apple Watch Series 3
Scosche RHYTHM
Atlas Wearables Wristband
Challenges: Why Mainstream Fitness Trackers are Not Ideal for Functional Fitness
The way I see it, there are two main problems the most popular fitness trackers don't cut it for gym based exercises.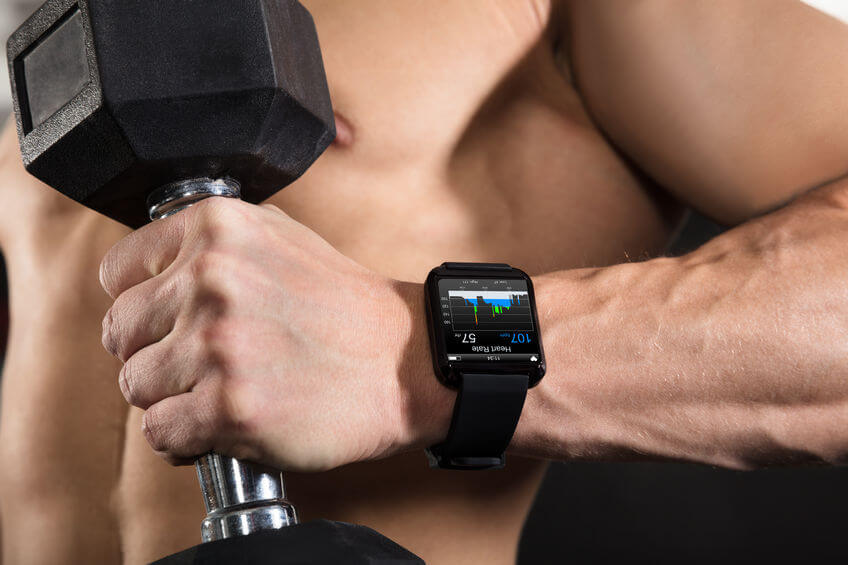 1. Inadequate Heart rate tracking
Most mainstream wearables do not accurately track Heart rate for slower and more variable exercises like weight lifting.
Why?
As you are lifting your heart rate changes rapidly. Unlike jogging or cardio, where your HR stays more or less even and does not vary through the workout, with lifting or intervals, your heart rate spikes then drops. Rinse and repeat.
These mainstream trackers are just not up to the task of tracking these details in real time in a way that the data would be useful for you.
2. Conventional Fitness trackers do no generally track individual exercises
Conventional fitness trackers usually track fitness based metrics like total workout time, steps, Heart Rate, distance etc.
CrossFit athletes, bodybuilders, weightlifters and other athletes who use gym based or routine type workouts need to track more than just time and distance.
I will get into the special metrics you need to track in the next section below.
What Features Make a Wearable or Fitness Tracker Useful: CrossFit & Lifting Athlete?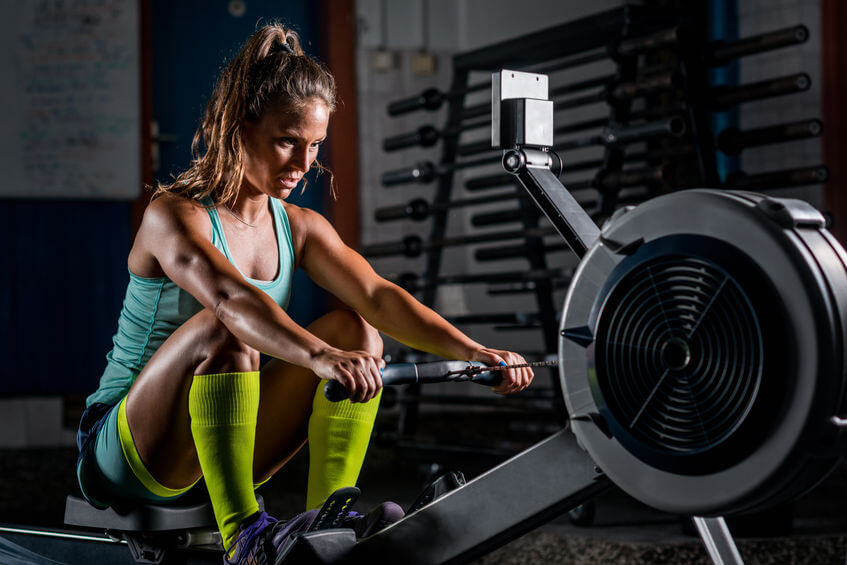 Vast database of Specific Exercises and movements
This is where most mainstream wearables fall short. They do not allow you to track your performance on specific moves.
If you want to know how much weight you bench pressed last week, or how many sets of dumbbell curls you did last Friday, you need a tracker with a database that has these exercises loaded in.
Most mainstream trackers have so many other features they do not have the capacity to dig down into the detail you care about.
They are "Jack of all trades, master of none" type devices.
What you need is a wearable that has access to a large database of exercises and the ability to track your metrics.
Ability to learn exercises, or allow you to create exercises in the database
Even if the device does have a large database of exercises, none are perfect, so the ability to teach your wearable new tricks is a nice feature to have.
Some fitness trackers can "learn" new moves, while others you can enter manually, usually in the web-based dashboard or portal.
Create a custom routine ahead of time
Since entering an exercise before each set may be time-consuming, it is great if the wearable allows you to create a routine and load it up before you hit the gym or box.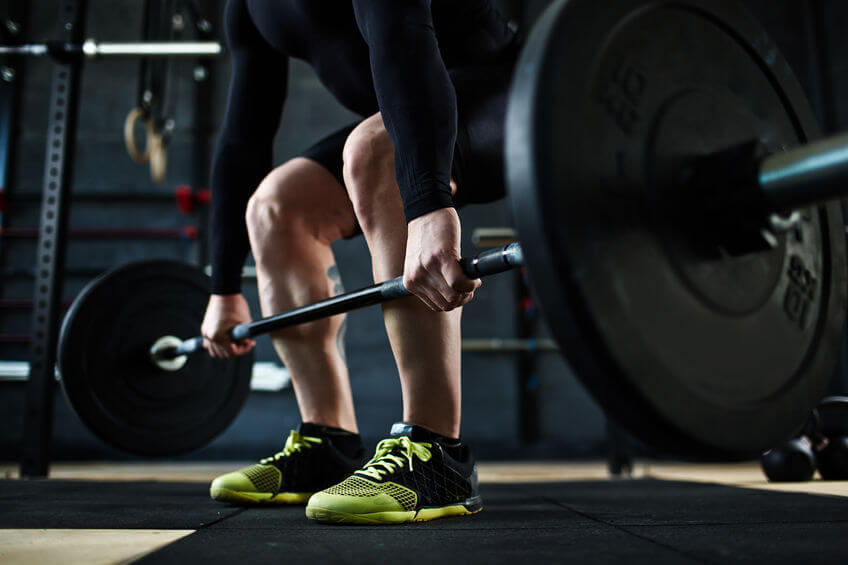 Power Output – Watts
With many lifts, you want to track power.
Only a select handful of fitness trackers and wearables track power output. Be sure to check out my 9 reviews below, because there I tell you which ones track power output.
Tracking Weight Lifted
If you lift a serious weight, you are probably serious about tracking that weight so you know exactly where you stand.
The majority of the most popular fitness trackers will not track the weight used in your reps.
The good news?
Several in my list DO allow you to enter the weight you use on your lifts so you can compare against last weeks, last months or even last years lifts.
Leave the pencil and notepad at home. These wearables below have you covered!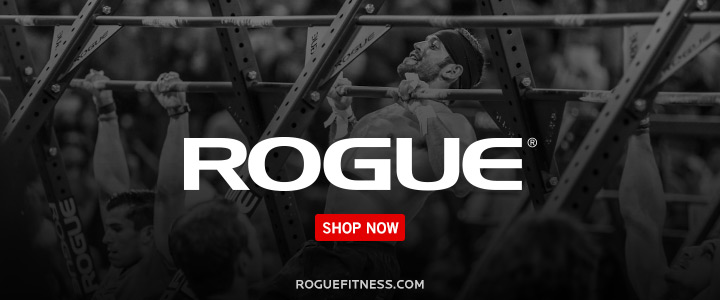 Counts Number of reps – Ideally Automatically
It seems so basic, right? If a fitness tracker can count steps, it should have no problem counting reps right?
Well as it turns out, very few fitness trackers automatically count exercise reps, but several in my list below do.
Form correction, and other types of instruction
Would you believe there are a few wearables that help you correct your form?
It's true. There are also one or two that describe exercises, including short videos on how they are performed.
Total Time under Tension
Want to know your total time under tension?
I found one fitness tracker that tracks this unique metric, the Beast Athlete Motion Sensor Gym – Workout Tracker and Performance Monitor. Be sure and check it out.
Accurate and real-time Heart Rate Monitoring
As I mentioned earlier, most fitness trackers don't do well, capturing Heart rate for such variable routines like CrossFit and weightlifting.
The best option in most cases?
Pair your wearable with a heart rate monitor with a reputation for being fast and accurate like the Scosche RHYTHM+ Heart Rate Monitor with Armband.
Tip: Pair your wearable with a good heart rate sensor.
Here is what you came for, the list of the 9 best CrossFit fitness trackers with reviews for 2020.
TOP 9 Best CrossFit & Functional Fitness Trackers for 2020
Atlas Wearables Wristband
Why I like it for CF and/or Lifting: This wearable has a lot of potential and unfortunately, a few flaws too.
It is here on my list because it is one of the very few wearables that track lifting movements and CrossFit type exercises.
If you are looking for something to use right out of the box, this is probably not the tracker for you, but if you want to track your workout, including weights and reps, and you are willing to invest the time initially, this is one of the best watches for CrossFit I know of.
CrossFit related features
Solid database of existing exercises, is able to detect your exercise.
Ability to "learn" new exercises.
The smartphone app allows you to review workouts, lookup exercises, sync the atlas and more plus the online(desktop) app is even more robust.
Can enter your entire workout ahead of time and as you follow your routine, enter weight and reps
Tracks calories burned and HR.
Cons
The battery wears out quickly.
Challenging to sync the tracker to the app.
You need to take the time to learn to use it.
Bottom line
This is the best fitness tracker for weight lifting or CrossFit as it tracks your workout including weights and reps.
Why I like it for CF and/or Lifting: This German made device must be paired with your smartphone, but don't count that against it because that is what allows the device to be so small, it has no screen.
This is one of the only wearables that works to track lifting and strength based exercises.
It has a stretchy long band that can easily be worn around an arm or leg. The in-app catalog specifies exercise type by muscle area and can track many different exercises.
CrossFit and lifting related features
Measures power force and velocity while lifting.
Very good at counting reps and offers audio feedback via your phone and the device.
Tracks workout history including power force and velocity of exercises done in the past, compared on a chart to what you did today.
Cons
Must find an exercise in the app and enter the weight before you track the exercise. The system would be better if you could enter a routine in ahead of time and move through without stopping to enter each exercise.
Bottom line
One of the best fitness trackers for CrossFit and lifting specifically, but it is not perfect and it is quite different from traditional step counter style trackers.
It would make an excellent compliment to pair with a traditional fitness tracker.
Scosche RHYTHM+ Heart Rate Monitor
Why I like it for CF and/or Lifting: The Scosche Rhythm + is a heart rate tracking device that sends your heart rate to an app on your smartphone.
This HR monitor can pair with other Fitness trackers and a wide range of apps on your computer.
You may be asking, why use a separate HR monitor?
This wearable is water resistant, can be worn out of the way, unlike a chest strap, has LEDs on the face that indicate visually what HR zone you are in, without actually having to stop and read numbers.
CrossFit related features
ANT + and Bluetooth signal available.
Very Accurate and precise.
Colored LEDs indicate your HR zone visually without needing to read the numbers.
Comfortable to wear neoprene band, stays out of the way during a workout.
Bottom line
It is challenging to find an HR monitor to use with gym-based exercises.
Many fitness trackers are inaccurate, which is why an ultra accurate and comfortable HR tracker like the Scosche Rhythm + is so useful.
Beast Athlete Motion Sensor Gym
Why I like it for CF and/or Lifting: I really like this Beast wearable for CrossFit and lifting. It is accurate and the smartphone app is intuitive.
It tracks each set separately, so there is some setup time involved, but the tradeoff is that it is very accurate and it tracks metrics most other common fitness trackers do not, such as Power output, speed of lifts and reps.
The motion sensor is normally worn on the wrist with a strap, but can also be attached to your weights magnetically.
CrossFit related features
Tracks Power output in watts, speed, total time under tension and rep count accurately.
Can be removed from the band and magnetically attached to weights to track a wider variety of lifts.
Tracks common CrossFit moves plus, if an exercise is not in the database you can create new exercises in the database, including unilateral moves, and train the sensor how to track the new move.
Use the web portal to plan workouts in advance.
History is displayed on the beast website. This system uses the beast sensor, the smartphone app, and the website portal to give the most complete view of your training.
Cons
Must set up each set in the phone app before starting the set.
History is only viewable on the website portal (not in the phone app).
Does not track HR or calories.
Bottom line
Despite shortcomings, this is a very useful Functional fitness tracker that has functionality others just don't.
In my opinion, this is one of the best activity tracker for CrossFit.
Why I like it for CF and/or Lifting: I realize the Apple watch is not specifically a fitness tracker but they have made some improvements that allow you to use this as a lifting, gym, and CrossFit tracker.
First, there is a built-in optical sensor plus the watch can be paired with the popular and accurate Scosche RHYTHM+ Heart Rate Monitor with Armband.
The watch is compatible with apps like Gymatic, fitbod, Strong and Gymholic that allow you to track individual exercises and count reps.
Gymatic even learns your moves and automatically counts the reps, minimizing how often you need to touch the watch during your workout.
CrossFit related features
Built in optical HR monitor.
Compatible with fitness tracking apps like Fitbod, Gymatic, Gymholic, UA Record, Strava, and Strong.
Basic built in native health app on the phone tracks Calories during activity, Total calories, HR and time.
Cons
Pricy, plus, must use and install an app to get the most out of it- fitness wise. Apps may have subscription costs.
Bottom line
Best smartwatch for CrossFit 2020 provided you install a CrossFit or Weightlifting focused app.
Why I like it for CF and/or Lifting: The Garmin Forerunner, Vivoactive3, Fenix 3 and Vivosmart all are compatible with Garmin Connect, and have a built in, native strength training and activity trackers app with automatic rep counting, which makes these models viable options for CrossFit and Lifting.
CrossFit related features
Automatic rep counting.
Pretty good at identifying a wide range of strength training exercises, except moves where your wrist does not move, like push-ups.
Optical HR sensor.
Tracks calories burned.
Cons
Tracking reps are not always exact, may need to manually change the number after a set.
Does not always identify the exercise, may need to manually enter exercise name before starting your rep.
Bottom line
One of the best smartwatch for CrossFit 2020 when paired with the Garmin connect app.
Why I like it for CF and/or Lifting: The Shape is a little different from the Atlas Wearables Wristband I reviewed earlier in this list.
While the shape does not automatically detect exercises like the Atlas Wearables Wristband, you can create a custom workout using the Atlas dashboard which has hundreds of exercises in the database, including burpees, Isn't that nice?
CrossFit related features
Real time form correction.
Can create custom workouts using the Atlas dashboard (on their website, click workout programs and the yellow "+" button) which contains hundreds of exercises including Classic CrossFit moves.
Can add workouts to the lineup, simply drag and drop using the web dashboard.
Counts reps.
Cons
This particular model is less than a year old and the company is a startup, so it is hard to find info on this models reputation.
Bottom line
Possibly one of the best fitness tracker for CrossFit 2020.
Garmin vívosmart HR Activity Tracker
Why I like it for CF and/or Lifting: This Garmin Vivosmart HR has a Strength training profile that counts reps for you.
Plus it has its own built-in HR monitor, plus it pairs with other HR monitors that are more accurate for CF and Strength training type exercises.
CrossFit related features
Pairs with the Scosche RHYTHM+ HR monitor.
Has a Strength training profile built in.
Can be set up to count reps, must do more than 6 reps.
Cons
HR monitor is not very accurate for Functional fitness and gym based exercises, recommend to pair with a more accurate HR monitor.
Bottom line
You can use this as a CrossFit fitness tracker, plus it is good for those who use a variety of exercises and workouts in addition to lifting and CrossFit.
Fitbit Charge 2 Heart Rate
What this Fitness tracker has to offer: The new Fitbit Charge 2 is sleek and slim, with an optical HR monitor that sits close to the surface of your skin.
The device is simple to use and focused on fitness, tracking steps, HR, VO2, calories burned among other data.
CrossFit related features
Optical HR sensor.
Very good at tracking calories burned, accurate for CrossFit, HIIT, and Functional Fitness type exercises.
Can offer time and prompts for intervals training.
Cons
Does not pair with any other heart rate monitors.
Bottom line
Is this the best CrossFit fitness tracker? It may not be number one, but it has many useful features and may be a good choice for the athlete who does CrossFit plus other workouts such as running or cycling.
So there you have it. These are the best fitness watch for CrossFit I found. If you know of any others, please drop me a line in the comments below so I can check them out.
If you like content like this, sign up for the newsletter and we will notify you when new content is up at the site.