34 Best Fitness Trackers, Wearables & Top Rated Activity Bands Reviewed 2023
You asked, (or googled) and you shall receive!
I created this comprehensive collection of 34 of the best fitness tracker reviews so you can find the perfect fitness tracker for your needs.
All of the best activity tracker brands are represented, including the most popular Garmin fitness trackers, the hottest Fitbit activity trackers, plus we have Polar, Samsung, Suunto, Apple and Gymwatch brands included.
I don't want to waste your time, so let's get to it!

TOP 34 Best Activity and Fitness Trackers 2023
How to Choose a Fitness Tracker – Buying Guide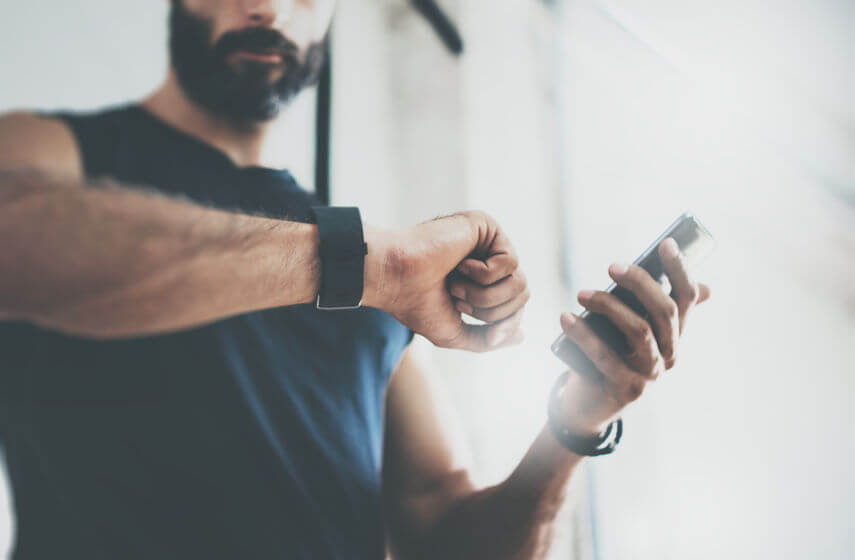 Why Get a Fitness Tracker?
A fitness tracker can do several things for you, provided you are committed to wearing it and keeping it charged.
Daily Activity and Steps
Wearing a fitness tracker may help you identify fluctuations in activity from day to day. If you work in an office you may get more chair time than you thought.
A fitness tracker will reveal to you the non-sugar coated truth about how much activity you are actually getting.
They will also tell you when you have been sitting on your bum for too long and need a walking break.
Seeing the step, calorie and activity numbers in black and white may be an eye-opener for some, and hopefully will motivate you to get moving.
Sleep Tracking
The sleep tracking feature is the unsung hero of most fitness trackers.
Sleep tracking can show you how your sleep quality is, how many times you woke up, and how long you slept for.
You will have some concrete data to evaluate and you will be able to tie that data to how you feel in the morning.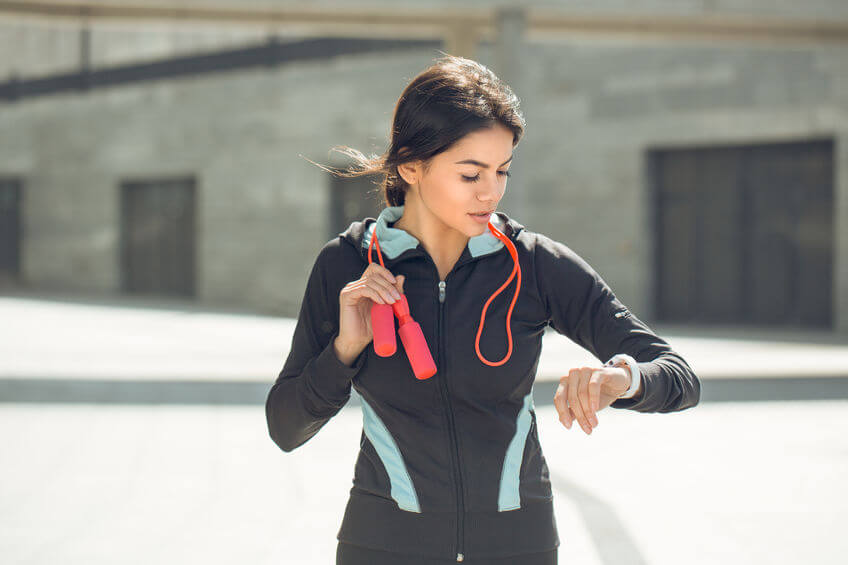 What Fitness Tracker is Right for Me?
For most people an everyday tracker like the Fitbit Versa 2 a good choice. The Fitbit trackers track all the basic health data like steps, calories burned, sleep, etc.
However…
If you practice a specific sport like running, cycling, hiking, and such, you may benefit from one of the many specialized fitness trackers geared toward your sport or activity. The Suunto Ambit3 Run HR Monitor is a good example of a sport-specific tracker geared towards runners.
Trust me when I say, if you are into a particular sports, there is a fitness tracker out there geared toward that sport.
What to Look for in a Fitness Tracker?
Style
Fitness trackers come in many styles. Some look like watches, others are bands, and others are wearable's like a ring, clip-on or pendant. Some fitness trackers have faces that display data while others do not.
You just have to decide what you like and what fits your lifestyle, considering you wear a fitness tracker all the time, you need something that fits in at work, home, the gym and wherever else your life takes you.
HR Monitor
Some fitness trackers have a built-in heart rate monitor. The heart rate monitor allows the tracker to collect more accurate data and is one metric that tells you how hard you are working.
Personally, I think a HR monitor is a must-have feature, but you need to decide for yourself if that is an important feature for you.
GPS
There are two ways a fitness tracker can track your location. It can be paired with an app on your phone and use the GPS on your phone to map your location, or the tracker can have built-in GPS.
Why do you need GPS? Technically you don't. If all you want is basic health data, GPS is not essential.
But…
If you are a runner or cyclist, or hiker and want to map your runs, the GPS feature is nice.
GPS built into the fitness tracker is best because it means you can leave your phone behind when you run.
Sport Specific
Everyday trackers are perfect for people who want a well-rounded view of their overall health and activity level, but what about people who participate in specific sports like swimming, running, hiking, weight lifting or cycling?
Specialized fitness tracker give athletes specific performance-enhancing feedback.
If you participate in a specific sport, you may want to consider a fitness tracker designed for your sport.
For example:
The Strenx Gymwatch is a great fitness tracker if you lift weights, as it counts reps, and tracks time under tension, allowing you to see your progress day by day.
If you are a swimmer, the Garmin Quatix 5 is the best. It's waterproof, counts your laps, distance per stroke and more.
Best Fitness Tracker Brands
There are many excellent fitness tracker brands out there.
Among the best fitness tracker brands are Fitbit, Apple, Garmin, Polar, Suunto and Samsung.
Fitness Tracker FAQs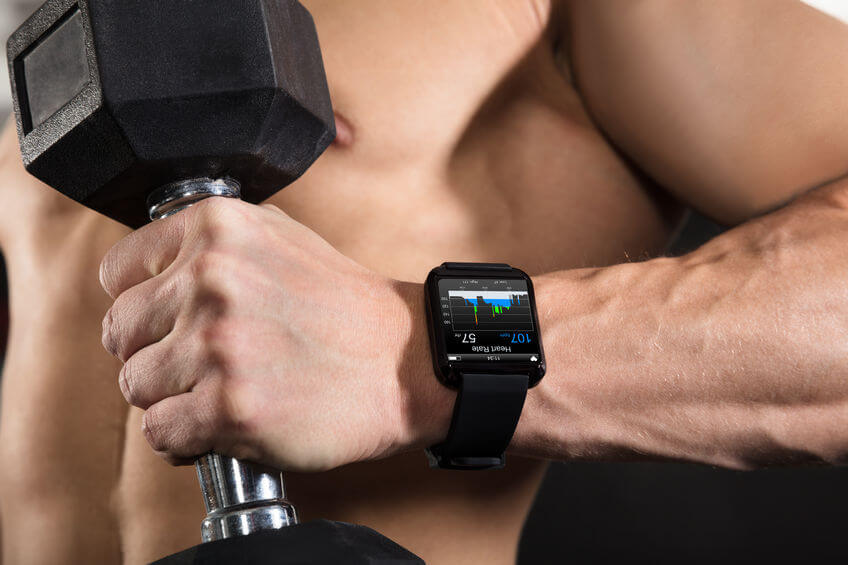 Are Fitness Trackers Accurate?
It depends on the tracker and the technology it contains.
No tracker is 100 percent accurate, because how can it know precisely what is happening inside your body.
A tracker with a heart rate monitor is the most accurate in terms of estimating calories burned.
A fitness tracker bases its calculations on your height, weight, and sex. A tracker without a heart rate monitor can only estimate your calories burned base on your height, weight, and sex.
But a fitness tracker with a HR monitor has one extra piece of data to use to make a more accurate calculation.
Do Fitness Trackers Track Calories Burned?
Most of the best fitness trackers do track calories burned. As I stated before, if accuracy is important to you when it comes to knowing how many calories you burned, get a fitness tracker with a heart rate monitor.
What is the Easiest Fitness Tracker to Use?
IMO the easiest fitness tracker to use is the Garmin Vivofit because it is a simple band with a basic display that goes dark and blends in when you are not checking it.
It does not need to be charged, and the battery lasts for a year.
Do Fitness Trackers Work without a Phone?
Finding a fitness tracker that does not integrate with a phone is challenging these days.
Some older model fitness trackers may work without a phone. These older models are generally designed to sync directly to your computer, which is not very user-friendly.
Do any Fitness Trackers Measure Blood Pressure?
There are few to no reputable fitness trackers that track blood pressure with good enough reviews to include here.
The only fitness tracker smartwatch I know of that includes blood pressure is Samsung Galaxy Smartwatch and the blood pressure is an estimate based off the PPG.
Do Fitness Trackers Improve Health?
Fitness trackers track and display data about you. What you choose to do with that data has an effect on your health.
Fitness trackers are excellent tools that help you improve your health, but just like a blood pressure monitor cannot lower your blood pressure, a fitness tracker cannot do the work for you.
Having said that, I know many people who have improved their health, become more active and lost weight after they started to wear a fitness tracker because the fitness tracker made them more aware of their activity level and gave them regular reminders of how they were doing.
Summary
Fitness trackers are amazing option to monitor your health and performance and therefore if you're planning to do any type of physical activity you might want to consider getting one.
The ultimate best fitness tracker on our list is definitely Fitbit Versa 2 Smartwatch but we generally recommend getting Fitbit Ionic Smartwatch as it pretty much has everything you need and it's a bit cheaper.
However, if you're looking for some truly inexpensive fitness trackers under $50 we also have reviewed them here!
Hope this article helps!
Cheers