13 Best Fitness Trackers Under $50
You might notice that the muscles in your legs are getting stronger. You can probably tell that you can run much further without taking a break. However, if you want an accurate depiction, you'll want to purchase a fitness tracker. They monitor your progress, so you can set, update, and know if you reach real fitness goals. For some, these might be a way to encourage exercise growth and even know if you should see a doctor over certain health issues. 
With so many fitness trackers on the market though, it's difficult to choose one. We already covered the best fitness trackers in the world in general but in this article, we covered the best fitness tracker under $50 that we're sure are going to serve the purpose just as expensive ones!
What Are Best Fitness Trackers Under $50?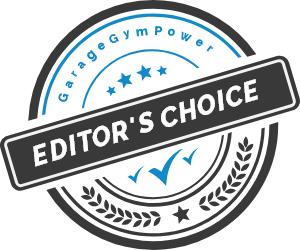 Review: The HalfSun Fitness Tracker ranks as our editor's choice. It has all the standard features like a heart rate monitor, sleep monitor, calorie counter, and pedometer. You can even monitor your blood pressure. You can track your progress all day with this particular option. You can even use it to monitor your sleep to ensure you're receiving enough quality sleep each night. It even has a camera.
You may sync the device with your phone, so you may use the GPS feature. With this feature, you can monitor your distance and pace while also keeping a record of your route.

Pros
Is waterproof
Has a large display
Comes in electric green, black, gray, and white
Cons
Screen is unreadable in sunlight
Takeaway
If you're looking for a reliable fitness tracker, this one might be for you. The electric green color really stands out, but you may choose something a bit more conservative as well. Overall, this is an excellent choice if you want to be able to snap photos while going for a jog.
MorePro Waterproof Health Tracker
Review: This fitness tracker has a color display that's high definition. You can use it to monitor your heart rate, sleep, and blood pressure. Women can monitor their menstrual cycle while the sleep tracker monitors light and depth of sleep. You can take the fatigue test, calculate walking mileage, and charge it via a USB connection from your computer. One charge lasts up to seven days.
It's Bluetooth compatible and can be used with both Androids and iPhones. The company even offers a satisfaction guarantee. Plus, it's waterproof, so you may use it without worrying about pool water or sweat.
Pros
Comes with satisfaction guarantee
Is available in a variety of colors, including purple, black, green, and two shades of blue
Has a find phone feature if you should happen to lose your phone
Cons
Doesn't always hold a charge well
Takeaway
This device is able to be used near water and has a variety of features. You may use it for its sleep tracking function at night while using it all day to monitor your activity levels. Additionally, it's a reasonable price when you compare it to other high-end options.
Amazfit Band 5 Fitness Tracker
Sale
Amazfit Band 5 Activity Fitness Tracker with Alexa Built-in, 15-Day Battery Life, Blood Oxygen, Heart Rate, Sleep & Stress Monitoring, 5 ATM Water Resistant, Fitness Watch for Men Women Kids, Black
AMAZON ALEXA BUILT-IN: Talk to Amazon Alexa on your Amazfit Band 5. Ask questions, get translations, set alarms, and timers, create shopping lists, check the weather, control your smart home devices, and more..Bluetooth : Version 5.2
15-DAY BATTERY LIFE: Say goodbye to daily recharge. With a fully charged Amazfit Band 5, you don't need to bring a charger for a two-week trip. On a single charge, it has enough power to get you charged for 2 whole weeks mind-free.
BLOOD OXYGEN SATURATION MONITOR: You can measure your blood oxygen saturation and understand your physical state with OxygenBeatsTM. Ideal for high-intensity workouts and sports such as marathons and gym workouts.
24/7 HEART RATE, SLEEP TRACKER: With Huami-proprietary BioTracker TM2 PPG optical sensor, this health tracker performs 24/7 real-time heart rate monitoring and high heart rate warning. Band 5 can also professionally interpret the sleep characteristics at each stage and analyzes sleep quality, to help you adjust your sleep habits. It even monitors your 20-minute daily nap.
YOUR SMART FITNESS PARTNER: An ultimate easy-to-use activity fitness tracker with 11 built-in sports modes, enabling you to record the distance, speed, heart rate changes, calories burned, and other data during your workouts. With a water-resistance grade of 5 ATM, Band 5 can withstand all your daily activities and you can wear it while swimming.
Review: The Amazfit Band fitness tracker has Alexa already built in. Therefore, you may look up information, create shopping lists, view the weather, and so much more as you stay in motion. It has a pulse oximeter, so you may even monitor your blood oxygen levels in addition to your heart rate, sleep cycles, calories burned, and distance traveled. It also has a music feature, so you can jam out while you workout.
The device lasts up to 15 days on one charge. It also has a larger, colorful display.
Pros
Has pulse oximeter
Can track menstruation
Can monitor quality of sleep
Cons
Difficult to keep track of the real time in different time zones
Takeaway
Overall, this is an excellent device if you want to monitor your overall health and keep track of your sleep and other aspects of your health. The colors of the band are plain while the display is bright and colorful.
TMYIOYC Fitness Tracker, Fitness Watches for Women, Digital Watch with Heart Rate, Blood Pressure, Pedometer, Message Notification, Workout Activity Tracker, Sleep Monitor Wellness Watch
24/7 Heart Rate Monitor: TMYIOYC smart health watch can automatically and continuously record your heart rate and blood pressure when you are exercising and accurately track your sleep duration at night, helping you adjust yourself for a healthier lifestyle. (Please turn on "Heart Rate Continuously Monitor" function on "WearHealth" APP, then tracker will monitor heart beats consistently).
Activity Tracking: You can accurately record all-day activities like steps, distance, calories burned with TMYIOYC smart band and relax yourself for fitness watch will alert you when you are working a long time, keep moving forward with smart bracelet.
Call & Text Alerts: TMYIOYC fitness tracker watch will alert incoming calls and messages by vibrating when you are doing sports or busy, a good assistant in daily life.(Click ON button of message and phone call reminder on Device Management function).
Easy to Use: 1. Charging fitness tracker to full battery; 2. Downloading APP(Wear Health) from user manual; 3. Registering your actual information on APP firstly; 4. Turn on Bluetooth and Click "Connect a device" on APP then u can connect; 5. Pairing successfully and clicking all functions into ON status. Note: Please click all ON buttons on your APP and function will be ok. Compatible with Android 4.4 or above and IOS 8 or above.
Warm Tips: 1. Please remember to click all function into ON status; 2. Please reset APP when you find data is not accurate; 3. Please adjust band size with band adjusting tool when band is not suitable; 4. Fitness tracker only vibrates phone when phone call is coming, u can not answer phone on tracker directly. but You can read the messages on the screen, so you know if it is important or not. 5. Please avoid using it in water environment for it is not waterproof.
Review: The most noteworthy feature of this fitness tracker is the style of it. The watch looks more like a watch you'd wear to work than one just for your fitness routine. With this device, you may monitor your heart rate, blood pressure, and steps. It has a workout tracker as well as a sleep monitor.
You can receive alerts about your fitness and can program it to receive your messages and calls.
Pros
Available in gold, black, and silver
Can connect to Bluetooth with it
Can use with Android or IOS
Cons
Difficult to connect with your phone
Takeaway
If you want a watch that looks more like a watch you'd wear to work, this one might be for you. It has all the basic features you want, and you can connect it to Bluetooth.
Review: The GOGUM Fitness Tracker monitors your heart rate, blood pressure, and pulse oximetry. It has 11 sports modes and is ideal for both men and women. It's waterproof and will alert you if your oxygen levels fall below normal as you sleep. It might help you detect an issue like sleep apnea.
This watch has a long battery life, possibly lasting up to seven days. It's waterproof, so you don't have to worry if you leave it on while you shower or swim. In fact, you can calculate your health stats as you swim.
Pros
Has a manufacturer's guarantee
Charge via USB connection
Has a variety of features
Cons
Takeaway
This watch serves a variety of purposes and can be used all day long without any interruptions. You'll get an accurate idea of how you perform throughout the day and sleep. Plus, if you're not satisfied, you can contact the manufacturer.
moreFit Kids Fitness Tracker
Review: This fitness tracker is specially designed with kids in mind. It has a bright, colorful display along with rainbows, animals, and designs that are all customizable. A child may even use it to monitor his or her fitness in the pool.
The moreFit tracker tracks your child's sleep, steps, and calories burnt. Parents receive notifications when their children have been sitting still for too long.
Pros
Highly customizable, so children will enjoy it
Has parental control features
Can last up to five days without a charge
Cons
May not hold up well if your child doesn't take care of it
Takeaway
With various colors and the choice of display themes, your child can have a fitness tracker that he or she will want to wear. You can better monitor your child's fitness with the parent notification features. However, your child will need to take care of it to make sure it lasts.
Yihou Smart Watch Touch Screen Android Smartwatch Blood Pressure Heart Rate Fitness Tracker Step Calorie Bluetooth Watch
Blood Pressure & Heart Rate: Bracelet uses high-performance CPU to monitor blood pressure & heart rate, use accurate data to detect your physical condition, and understand your physical condition any time.
Sleep Monitor & Text Call Reminder: tracker automatically tracks your sleep duration, sleep stages and analysis sleep quality data with deep sleep,light sleep & awake time. It will vibrate to alert you if your phone receives a call, text, SNS and you can reject the call on the bracelet
Fashion Design: Unique dial shape outstand from other normal fitness trackers, color display and elaborate interface provide a nobel experience
Calrious Counter & Blood Oxygen: Automatically record your everyday calrious consumption and oxygen rate, help you adjust the sports and relax
Gift & Warranty: using time can be up to 10 days with full power. Bright color soft band and fashion color screen make it be good presents for sports or fitness fans, youth, birthday, christmas day, provide 13-month warranty.
Review: The Yihou Fitness Tracker monitors your heart rate while you workout and even sleep. It can be used to monitor your sleep patterns, blood pressure, and steps taken. In addition to being a pedometer, it's also a calorie counter. It's a unisex device and is available in pink, blue, and black. You can also choose between colors to accent the black bands.
This tracker also has a sedentary alert to let you know when you've been inactive for a prolonged period.
Pros
Has all the basic features
Can last up to 10 days on one charge
Has text alert feature
Cons
Numbers are difficult to read, especially if you have vision issues
Takeaway
This watch offers a variety of functions, such as being able to monitor your steps and vitals. It lasts for a long time on one charge.
FJunHappy Fitness Tracker
Review: The FJunHappy Fitness tracker monitors your heart rate and blood pressure. You can also use it to track your blood oxygen level. It's waterproof, so you can use it in the pool or shower. The band is adjustable, so men, women, and children may use it.
This device is compatible with Bluetooth.
Pros
Has a satisfaction guarantee
Can choose the clock face appearance
Can monitor your calories burnt
Cons
Takeaway
Overall, this device monitors all your main vitals. It doesn't track your sleep but will track your fitness.
Xiaomi Mi Band 5 Smart Band Bracelet
Review: One of the most noteworthy features of this band is that it charges magnetically rather than using a charger. It has a touchscreen display that's bright and large. It has a sleep monitor that tracks the depth of your sleep and can be used in the pool or shower.
With this device, you can track your heart rate during various types of exercise.
Pros
Can track your heart rate and provide you with the average heart rate for that activity
Monitors your sleep
Has ovulation tracker for women
Cons
Is only available in one color
Takeaway
This monitor is ideal if you want to know the health of your heart. For women, it has a convenient ovulation tracker to help with monitoring fertility. Moreover, you can charge it by just situating it on the deck since it charges magnetically.
oriver C5 Fitness Tracker
Review: The oriver C5 Fitness Tracker can be used by women, men, and children because it's adjustable. You may choose between pink, blue, and black. Since it charges via USB, you can charge it from your computer or through a block that goes into a plug rather than having to deal with a special charging dock.
While you're exercising or just partaking in usual activities, you may monitor your heart rate, blood pressure, and blood oxygen level. It's waterproof, so you may wear it continuously, even if you're showering or get stuck in the rain.
Pros
Can send and receive messages
Can receive a replacement during the first year
Can track your sleep quality
Cons
Can't use when you go swimming
Takeaway
If you want a watch that's inexpensive but can track your main vitals, you may want to consider this watch. It's also convenient that it doesn't have its own charging dock.
I'M SO HEALTHY Smart Bracelet
Review: This smart bracelet has a durable band that can hold up even during vigorous exercise. It accurately tracks your heart rate, blood pressure, and blood oxygen level. It's even possible to monitor your body temperature.
It has a calorie counter as well as a step tracker.
Pros
Can track whether you're in a deep or light sleep
Has different sports modes
Can monitor a variety of vitals
Cons
One charge only lasts four days
Takeaway
You can monitor your vital signs and even switch to different modes to see how you fare when you're partaking in certain activities. The charge doesn't last long, but what it lacks in longevity, it makes up for in features.
Kirlor Fitness Tracker HR
Fitness Tracker HR,Waterproof Smart Watch Activity Tracker with Heart Rate Blood Pressure Sleep Monitor Pedometer Calorie Step Counter for Android and iPhone
Large Stylish Dial Display & IP68 Waterproof: 1.3 inch TFT-LCD color touch screen features 4 different customizable displays. The display is bigger and thicker words on screen that allows you to read time and data clearly even under the glare. Smart watch with IP69 Waterproof for washing ,swimming, rain , showering ,etc.
Heart rate monitoring & sleep tracking: Tracks real-time heart rate automatically & continuously and automatically tracks your sleep duration & consistency with comprehensive analysis of sleep quality data, helping you adjust yourself for a healthier lifestyle.
All-day Fitness Tracking: Accurately records your activity data such as: steps, distance, calories burned, minutes active and your weekly/monthly accumulative data, you can also see your fitness targets at a glance allowing you to easily control your rhythm of exercise, helping you to adjust and make your exercise as effective as possible.
More smart functions: Call& Messages notifications, Multi-Sport Modes, Alarm clocks, Timer functionality ,Stopwatch, Sedentary alerts, Remote Camera control ,Wrist sensor, Target settings.
Broad compatibility of Bluetooth Smart Watch: The smartwatch compatible with Bluetooth enabled most smartphones with Bluetooth 4.0 or above, IOS 8.0 or above, Android 4.5 or above.
Review: The Kirlor Fitness Tracker HR has a calorie counter as well as a pedometer. It's compatible with both iPhones and Androids. The display is large enough to see but still stylish.
It's completely waterproof, so you may keep wearing it when you shower or monitor your fitness while you swim. It can even monitor your sleep.
Pros
Has a variety of functions
Can monitor your progress continuously all day
Has stopwatch and remote camera control
Cons
Takeaway
You can use this smartwatch along with Bluetooth. It'll work all day to monitor your calories burnt versus the steps you take, so you know how beneficial your exercise routine is compared to your overall fitness level. You just may need to replace it sooner than you would like.
Kingkok Elegant Watrproof Tracker for Women
Kingkok Elegant Waterproof Fitness Tracker for Women Smart Bluetooth Pedometer Watch Band Multi-Mode Wireless Activity Tracker Bracelet [Karatgold]
♥Sleek Women Watch: The fitness tracker is professionally designed for ladies and girls, its attractive and graceful appearance suits various conditions, including, daily life, office business, friends party, dancing. It also counts steps, calories burned, movement distance, GPS trail, sports time, storing 7 days activity fitness data.
♥8 Modes Tracker: It tracks rope skipping, jumping jacks, sit-ups, treadmills, bicycling, running, table tennis, badminton, further more, all modes are convenient to switch. Recording daily different activity data helps to analyze personal activity condition and make a better personal active workout plans.
♥Private Healthy Assistant: It records dynamic HR data (maximum and minimum data alarm), sedentary alert, clock alarm, auto sleep monitor that we can look over the stored personal basic healthy data and improve the matter of the distribution of work and rest periods, together with sleep quality
♥Clear OLED Screen: waking up 0.96" OLED screen by turning wrist makes it digital to operate find-phone, camera remote and anti-lost, 90mA high-capacity rechargeable battery supports it standby for 7 days, premium waterproof IP67 makes it competent for daily use and shallow freshwater sports.
♥Message&Phone Call Reminder: phone call (call id/number display), text, facebook, twitter, whatsapp, and others messages reminder won't let us miss any important information. It supports IOS 8.0+(iphone, ipad, ipad pro) and Android 4.3+(samsung galaxy, lg, huawei) devices, bluetooth 4.0 auto-connection once connected before.
Review: If you want a fitness tracker that looks less sporty, this one might be right for you. Both women and girls can fit into this monitor. It can track calories burnt as well as steps taken. It even has modes for jumping roping and other common physical activities.
You can program it to send you your text messages, phone calls, and even social media messages. You can also use it to find your phone.
Pros
Looks classy
Can program it with your phone to receive messages when you're working out
Can set up alerts to know when you've been inactive for too long
Cons
Doesn't monitor your blood pressure sleep
Takeaway
This fitness tracker works well if you want one that strictly focuses on your fitness and not other aspects of your health. It has a unique look when compared to other options.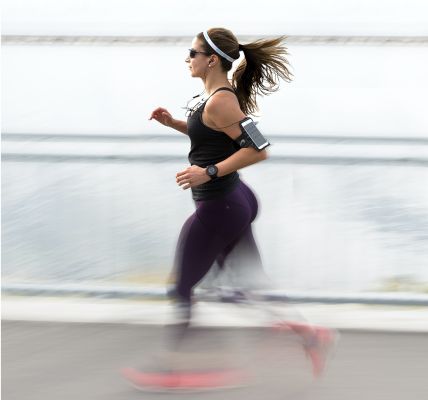 Buyer's Guide
What to Look for When Buying a Fitness Tracker Under $50
When you're looking for a fitness tracker that's under $50, you want to make sure it has the main features you desire. For instance, if you looking for a fitness tracker and want to know your heart rate, make sure it offers that feature because not all of them do.
Additionally, you want to take into consideration if you want to monitor your fitness while you swim. A majority of fitness trackers are waterproof to a certain extent, but you can't use all of them while you swim.
It's also important to consider if you want one that monitors sleep and to what degree they monitor sleep. Some of them only monitor how long you sleep while others monitor your vitals and the depth of your sleep.
If you're a person who owns a business or has plenty of friends and family, you may want to consider one that offers you the option to sync it to your phone. You'll be able to receive texts, calls, and messages while you're active, so you may remain active and not worry about missing important calls or messages.
Overall, you also want to look into one that offers the style you want. You'll be more likely to use it if you find one you like.
How to Choose Best Fitness Tracker Under $50
First and foremost, you want to take into consideration which features you want your fitness tracker to have. Not all of them have the same features and can monitor as much. You also want to consider how in-depth you want your fitness tracker to be. For instance, do you want a fitness tracker that can monitor you during certain activities, or is a basic one useful enough for you?
If you have a kid that you're choosing a tracker for, you should also look into the styles and if the band will fit him or her well. Not all of them are adjustable enough for children's small wrists.
Accuracy is another aspect you want to consider. Even if you're choosing one based on price, you still want it to work at least close to accurately.
Finally, you want to consider how it charges and how long it charges. If you're a person who doesn't want the hassle of one that needs to be recharged frequently, you want one with long battery life. You should consider how it charges. Many can charge with your computer rather than having another dock you have to deal with. You can even choose one that charges magnetically.
Which Fitness Tracker Under $50 Is the Most Accurate?
The most accurate fitness tracker under $50 is definitely LETSCOM Smart Watch that also takes a second spot as our Premium choice for best fitness tracker under $50.
A majority of the fitness trackers that were on this list are relatively accurate. A few were known to have errors when they reported, but that's not common.
Once you narrow down your choices to a few, you may want to read reviews on your own to find the solution that will function optimally, so you can accurately monitor your health and fitness.
It may also help to choose one that has a warrant, so if you notice it doesn't seem accurate, you can take it back or receive a replacement one.
While it's a difficult decision to deem the most accurate one, we'd have to say that the Smart Bracelet I'MSO ranks as the most accurate one in terms of your steps.
Expensive Fitness Tracker Vs. Cheap Fitness Tracker
You can find durable and accurate fitness trackers in both price ranges. You can find ones that have a number of features in either category as well. Some of the less expensive ones have a better style than the more expensive one. Certain more expensive brands aren't as accurate and don't last as long. Therefore, it takes you to compare your options to find the one that most suits your needs.
With the expensive ones, you can usually track a lot more aspects of your health and sometimes more in depth. Some of them are known to last a lot longer than the inexpensive ones. Often, the more expensive ones also look more expensive and have more features. This takes you comparing your options to find the one that's right for your needs and is affordable to you.
Another aspect that often varies when you choose between an inexpensive one versus a more pricey option is the charging. Often, the ones that are more expensive hold a charge a lot longer than the inexpensive ones, so won't have to deal with charging them all the time or worrying that yours isn't charged when you need it. They often charge a lot quicker than the inexpensive ones.
Sometimes, you'll notice a difference in the quality of materials that they're made of. However, smart bands, watches, and bracelets don't always follow the rule that you get what you pay for, so you may find inexpensive ones that meet your needs, function well, and look stylish.
Summary
Bottom line, you can find a fitness tracker that has everything you want at a price you can afford. This is especially important if you're just trying one out and aren't sure you're going to want to use it for a prolonged period. It's also beneficial to choose an inexpensive one for a child since you don't know if he or she will like it or use it regularly once the appeal wears off.
You can find ones that play music, send messages, and so much more, so it's important for you to know exactly what type of features are most important to you. Above all, you want to choose one that's accurate because inaccurate results can affect your progress and hinder you from knowing if you're actually reaching your fitness goals each day.