7 Best All In One Home Gym Equipment with reviews 2019
Do you want an all over body workout that includes weights?
Do you want to avoid expensive monthly gym membership fees, the hassle of driving and the restriction of business hours?
Do you want a gym solution for a compact space?
Do you want to listen to your own music, wear what you want, and never wait for a free machine during your workout?
An all in one home gym may be the solution to YOUR fitness dilemma.
We will look at the ins and outs of the best all in one home gyms. We review 5 brands you should check out, and review 7 of the best all in one gym equipment machines.
Picture

All In One Home Gyms

Our Rating

Available

Editors
Choice
Bowflex PR1000 Home Gym
Inspire Fitness Ft2 Functional Trainer
Marcy Diamond Elite Smith System
BodyCraft Galena Pro Home Gym
Body-Solid StrengthTech EXM2500S Home Gym
Body Solid G10B-LP Bi-Angular Gym
What is an All in One Home Gym?
With an all in one home gym, as the name implies, all exercises are done on one machine.
It is one piece of equipment that provides a complete workout, without needing additional equipment.
The benefits of owning an all in one gym are:
Save Money: No need to purchase several pieces of equipment or different machines which can be expensive.
Hassle-free: No need to drive to the gym, wait for machines, or pay a gym membership
Work all muscle groups: All in one machines allow a total body workout
Compact: All in one systems are compact, making them ideal for home gyms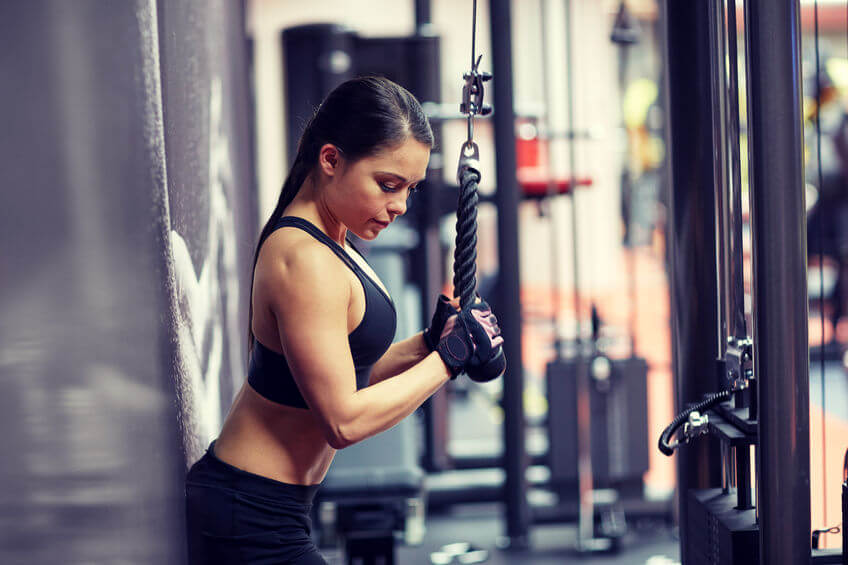 What are the Different Types of All in One Gyms for the Home?
Weight stack style Compact Home Gyms
Easily the most popular style for an all in one home gym, this machine generally uses a weight stack between 100 and 300 lbs. They usually have a seat bench, an overhead pulley, press and leg extension.
High-end models may have two or even three stations, which make changing between exercises easy and offer a far greater variety of exercises.
Weight stack machines are appropriate for beginners and can be scaled up to meet the demands of more serious lifters as well.
Resistance Rod All in one Machines
Bowflex, made by the Nautilus Corporation is one example of a resistance rod all in one machine.
They make a variety of models and we have included one in our review of the best all in one gym equipment.
These machines use flexible rods, as opposed to free weights or a weight stack to add resistance to movements during exercise. They offer decent resistance and are good for beginner to intermediate level athletes.
The machines are well built, but they do have one disadvantage compared to standard weight machines.
The weight feels lighter at the beginning of the move and heavier as you progress, due to how the rods flex.
Cable Cross Over Machines
Some high end all in one machines, like Marcy Diamond Elite system (link to Amazon.com), include cable crossover. It is not too common to find the cable crossover on a multipurpose machine, so it is nice that a few are available.
The cable crossover requires two separate pulleys and stacks (or free weights at two locations, which the Marcy machine uses).
Cable crossover machines may also use more floor space by nature because the pulleys need to be set far enough apart to properly perform the move.
Smith Machine
A smith machine allows for a safe home use of a barbell without a spotter. It is not common to see a smith machine included on all in one gyms for the home, but the Inspire Fitness F2 (link to Amazon.com) incorporates a smith machine on their unit.
The smith machine is good for beginner to intermediate weightlifters who are not yet accustomed to performing free weight exercises. It is also perfect for home use, where a spotter is not always available.
Fun Fact: The smith machine was invented by the "Godfather of Fitness", Jack LaLanne.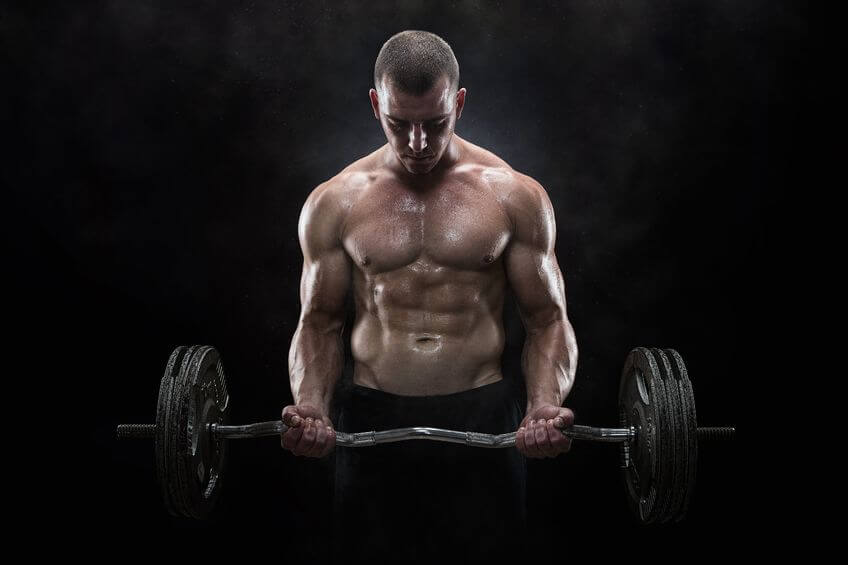 The 5 Best All in One Home Gym Brand Manufacturers
Bodycraft
Bodycraft was founded in 1994 and is headquartered in Ohio. They manufacture fitness equipment that is built to last a lifetime.
They use aircraft quality cable, powder coated steel, and quality padding in all their machines.
Body Solid
Body solid makes some of the best all in one home gyms. They have been in business 25 years, are based in Chicago, and manufacture equipment in facilities that are ISO-9000 certified.
Marcy Pro
Strongman and weightlifter Walter Marcyan founded Marcy in 1959 in California. The company was acquired by IMPEX and is still located in Pomona, California, with equipment manufactured worldwide.
Bowflex
Perhaps best known for late night infomercials, Bowflex has been manufacturing resistance rod based all in one home gym equipment since 1986.
Bowflex is a brand created by Nautilus, located in Vancouver, WA.
Joe Weider Gym Equipment
Joe Weider was a bodybuilder turned entrepreneur from Canada.
The Weider Company has been making gym equipment, free weights, and accessories for over 50 years.
Look at 9 of the best Joe Weider home gyms for 2019
TOP 7 Best All in One Gyms for the Home 2019
BodyCraft Galena Pro Home Gym
Review: Solidly built using 2" by 2" powder coated steel, with 1" guiderails for smooth quiet function.
Constructed with Nylon coated aircraft quality cable and Super comfortable 2" back and bench padding. The best all in one home gym!
Pros
Easy to move from exercise to exercise because no cable changes are needed
Two work stations
110 different exercises can be performed on this machine, poster included
Loaded with 300 lbs of weight at a 1.5 to one weight ratio
Cons
Assembly instructions need improvement, difficult to follow
Takeaway
An entire Gym worth of equipment compact enough to fit in the corner of a room, with a quality level worthy of your home.
Body-Solid StrengthTech EXM2500S Home Gym
Review: The Body Solid StrengthTech EXM2500S features two weight stacks and two workstations, to easily switch between exercises, or workout with a partner.
Pros
210 lb weight stacks which can be upgraded to 260 lbs
Comfortable and adjustable seats and back rests for a comfortable experience
Pivoting handles for perfect position
Leg press station offering 420 lb effective weight
Cons
Getting the cable installed with the correct tension is challenging
Takeaway
Space saving and versatile compact all in one home gym. Best overall workout machine for home use.
Marcy Diamond Elite Smith System
Review: The Marcy Elite smith system is designed for serious lifters, and uses Olympic weights, not included, as the weight source.
Pros
Dual cable crossover, smith press bar, peck deck, fly station and dual action leg exerciser, with a workout chart, included.
Fully Adjustable back pad, which adjusts for angle and height.
Weight storage posts for Olympic weights, diamond plated foot rests
Cons
Awkward to achieve a good pull up position, bar is in the way
Takeaway
This machine is a total body system with the equivalent of three gym machines in one unit.
Body Solid G10B-LP Bi-Angular Gym with Leg Press Attachment
Review: With three workout stations, including the perfect pec station and leg extension with up to 260 lb load with upgrade, this machine is appropriate for home, office and even a gym for a small business.
Pros
Exercise stations include chest press, high, mid and low pulley station, Pec station with articulating adjustable pec fly and leg press station
210 weight stack is upgradeable to 260 lbs and has a 2:1 ratio which feels like 420 lbs
Seat designed with Durafirm padding with lumbar support
Cons
Takes a while to assemble, but the instructions are clear. Uses a fair amount of space.
Takeaway
Can be used by up to three users at once, this machine offers a true full body workout.
Review: This is one of Bowflexe's more affordable systems and is powered by Bowflex's "power rod" system instead of conventional weights.
These rods offer up to 210 lbs of resistance.  An all in one strength and resistance training machine for the home.
Pros
Allows for over 30 different exercises
Compact footprint
Easy to use, no weights or cables to adjust or change
Strengthens and tones muscles while working in a little cardio at the same time.
Cons
The leg cable sits on the ground when not in use.
Takeaway
Affordable, compact, easy to use with Bowflex quality. One of the best exercise equipment for home use.
Inspire Fitness Ft2 Functional Trainer and Smith Station
Review: Smith Machine and Functional trainer in one, for the serious lifter, maxing out at 430 lbs.
The Inspire Fitness Ft2 Functional trainer comes with 150 lbs per side, with additional weight available as an upgrade.
Pros
Two pulley adjustable system, with each pulley operating independently.
Includes Pull up bar
Has a small footprint, relative to other smith machines and functional trainers
Pulleys and bearings are high quality and smooth
Cons
Takes a good chunk of time to assemble.
Bench not included.
Takeaway
Compact gym quality, a good all-body smith machine designed for your home gym.
BodyCraft Xpress Pro Home Gym
Review: This gym is compact, without sacrificing variety.
Pros
Offers over 120 different exercises, with no need to change a cable
2000 lb tensile cables, steel ball bearing pulleys, chrome plated guide rails
2" thick pads with good lumbar support and comfortable back support
Precision cast iron weights, with up to 400 lbs so you will not grow out of it
Cons
Takeaway
A compact gym, with features normally only found on larger gyms, with plenty of weight for even heavy lifters.
Summary
Don't wait.
Take control of your fitness and make 2019 THE year to get in the best shape of your life!
Pick up one of the best all in one gym equipment systems you can find and get going.
Drop us a line in the comments below and let us know what steps you are taking this New Year to make 2019 the best year yet to come.