Reviews: Top 14 All-In-One Home Gyms & Machines 2023
Do you want to work out from home, exercise all areas of your body, and do you wish there was one space-saving exercise machine that could do it all?
In this article you will get an overview over some of the best all-in-one home gyms 2023 reviewed, so you can turn those desires into reality.
These all-in-one exercise machines are tried and tested, and have helped thousands before you gain muscle, lose weight and stay fit.
Let's get started!
TOP 14 Best All in One Gyms for the Home 2023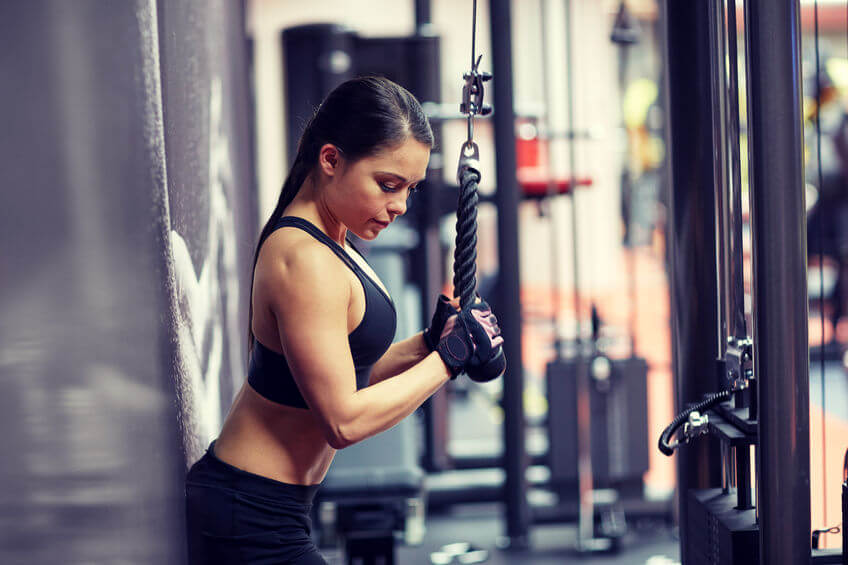 What is an All-in-One Home Gym?
On an all-in-one home gym, all exercises are done on one machine.
It is one piece of equipment that provides a complete workout, without needing additional equipment.
The benefits of owning an all in one gym are:
What are the Different Types of All in One Gyms for the Home?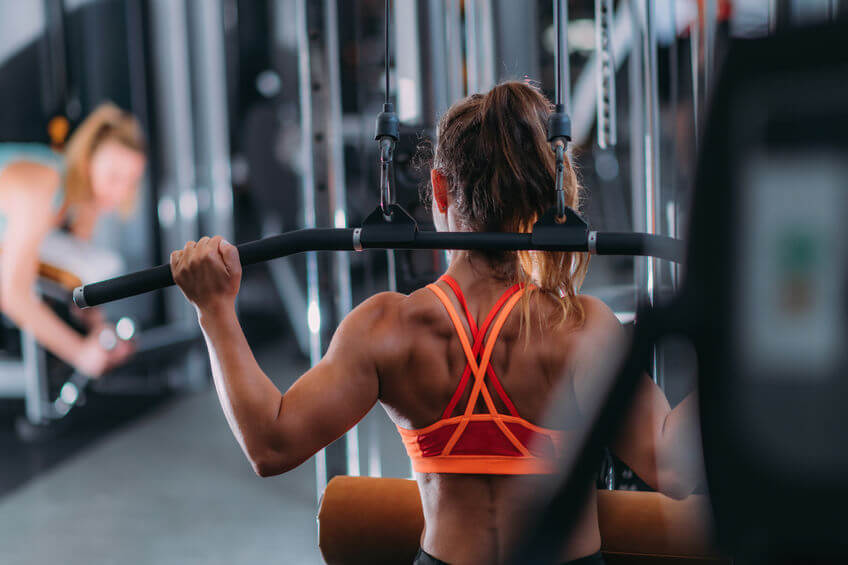 Weight Stack Style Compact Home Gyms
Easily the most popular style for an all in one home gym, this machine generally uses a weight stack between 100 and 300 lbs. They usually have a seat bench, an overhead pulley, press and leg extension.
High-end models may have two or even three stations, which make changing between exercises easy and offer a far greater variety of exercises.
Weight stack machines are appropriate for beginners and can be scaled up to meet the demands of more serious lifters as well.
Resistance Rod All in One Machines
Bowflex, made by the Nautilus Corporation is one example of a resistance rod all in one machine.
They make a variety of models and we have included one in our review of the best all in one gym equipment.
These machines use flexible rods, as opposed to free weights or a weight stack to add resistance to movements during exercise. They offer decent resistance and are good for beginner to intermediate level athletes.
The machines are well built, but they do have one disadvantage compared to standard weight machines.
The weight feels lighter at the beginning of the move and heavier as you progress, due to how the rods flex.
Smith Machine Combo All in One Home Gym
A smith machine allows for a safe home use of a barbell without a spotter. It is not common to see a smith machine included on all in one gyms for the home, but the Inspire Fitness F2 incorporates a smith machine on their unit.
The smith machine is good for beginner to intermediate weightlifters who are not yet accustomed to performing free weight exercises. It is also perfect for home use, where a spotter is not always available.
Lever Gyms – What is a Lever Gym?
A lever gym is a multi-exercise all in one home gym that uses Olympic weight plates, sometimes called free weights, for resistance instead of a weight stack seen on many all in one home gyms.
Lever gyms have two huge benefits.
First, you can lift really heavyweight with these. They are not limited by the weight of a weight stack, if you want more weight, simply add more weight plates. Lever gyms are ideal for people who want to make gains and build serious muscle.
Second, Lever gyms have built-in safely features you won't get using free weights. This means you can lift safely, from the comfort of your home, without a spotter.
The Powertec Fitness Lever Gym Work Bench and the Body-Solid Free-Weight Leverage Gym are two of the most popular and best lever gyms on the market today.
I particularly like the Powertec model because the arms can be worked independently of each other or locked together.
Bodyweight Rolling Incline Board Style All in One Home Gyms
The bodyweight style all in one home gyms are hugely popular mass-market home gyms. They use a padded board that glides on rollers. Your body weight and the incline level of the bench, determine the resistance of each exercise.
The Total Gym XLS and the Weider Ultimate Body Works are two prime examples of the bodyweight style all in one home gym.
This style of home gym is good for the everyday Joe who just wants to get and stay in shape. They are also very compact and space-saving, and usually pretty inexpensive, making them a hit.
This type of gym is a good choice for most regular folks because it offers a way to get in shape, exercises the whole body, and allows people to get a workout in at home without costing an arm and a leg.
The 5 Best All in One Home Gym Brands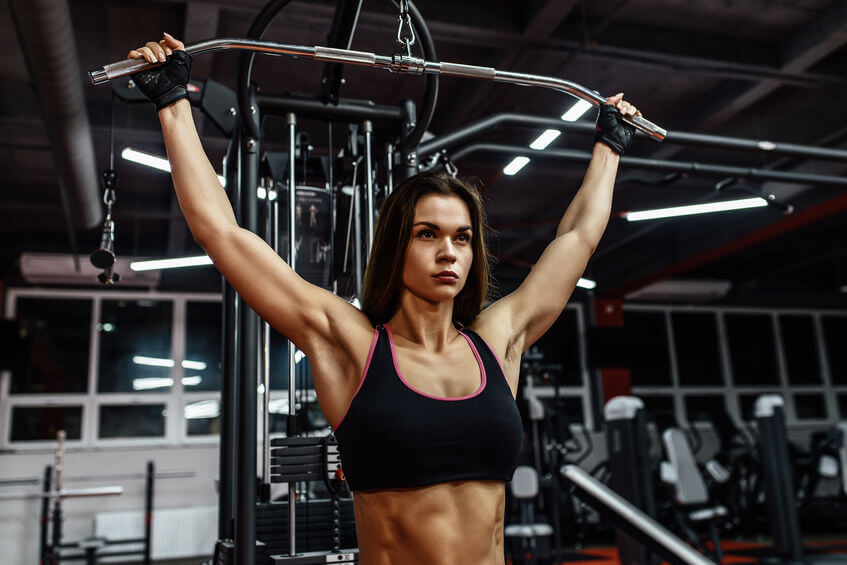 Bodycraft
Bodycraft was founded in 1994 and is headquartered in Ohio. They manufacture fitness equipment that is built to last a lifetime.
They use aircraft quality cable, powder-coated steel, and quality padding in all their machines.
Body-Solid
Body-solid makes some of the best all in one home gyms. They have been in business 25 years, are based in Chicago, and manufacture equipment in facilities that are ISO-9000 certified.
Marcy Pro
Strongman and weightlifter Walter Marcyan founded Marcy in 1959 in California. The company was acquired by IMPEX and is still located in Pomona, California, with equipment manufactured worldwide.
Bowflex
Perhaps best known for late-night infomercials, Bowflex has been manufacturing resistance rod-based all in one home gym equipment since 1986.
Bowflex is a brand created by Nautilus, located in Vancouver, WA.
Joe Weider Gym Equipment
Joe Weider was a bodybuilder turned entrepreneur from Canada.
The Weider Company has been making gym equipment, free weights, and accessories for over 50 years.
All in One Home Gym FAQs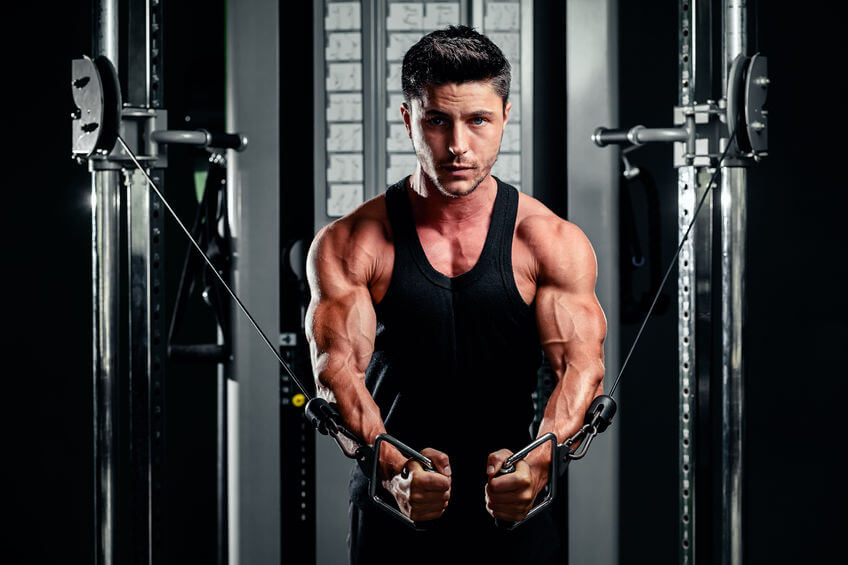 What is the Best All in One Home Gym?
That depends on your goals.
Everyday Fitness
If you are just looking to get into shape and shed a few pounds, but you do not have a huge budget or a lot of space for a full home gym, I'd say the Total Gym XLS may be the best home gym machine for you.
Moderate weight, Moderate Investment
If you want to lift a decent amount of weight and build a little muscle, for under 500 dollars, you can invest in a weight stack style all in one home gym like the Marcy Multifunction Steel Home Gym which comes with a leg developer and low pulley to get a good leg workout, along with strengthening back, arms and chest.
Weightlifting and Muscle Building All in One Home Gym
If you really want to build muscle, look for an all in one machine that allows you to lift heavy weight from home, safely.
Two of the best options to lift heavy weight at home, safely are the Marcy Smith Cage Workout Machine or the Body-Solid Free-Weight Leverage Gym which both allow you lift really heavy weight and have safety spotter features so it is safe to lift alone.
What is the Best Full-body Workout Machine?
If you are looking for one machine that truly works all the muscles in your body, the MiM USA Functional Trainer does it all and is one of the best home gyms of 2023.
Plus, the MiM Functional trainer comes with countless accessories and attachments to fully and completely work every area of your body from all angles.
Benefits of All in One Home Gym vs Individual gym Equipment?
Space and cost are two benefits all in one gyms have over individual equipment. You can often get an all-in-one trainer for less than you would spend buying multiple pieces of equipment.
Also, an all-in-one home gym may take up less space than a collection of individual equipment.
But…
One of the biggest benefits of all-in-one home gym equipment is that they offer predefined exercises for you to follow.
The best full-body workout machines include pictures, workout charts with pictures, and workout videos designed by personal trainers, to guide you through a workout, taking the guesswork out of getting a good workout.
Which is better Bowflex or Total Gym?
Cost
When it comes to cost, the Total Gym wins. You can get a Total Gym for as low as 300 up to 1000 dollars, give or take. A Bowflex costs much more than that.
Strength Gains
Arguably the Bowflex is better for muscle gains. The Bowflex offers more muscle-building resistance. The Bowflex Xtreme 2 SE Home Gym starts with 210 lbs of resistance and is upgradeable to 410 lbs.
The Total gym is somewhat limited, since resistance is made using your body weight and by inclining the machine.
Space – Footprint
The Total Gym is more compact than the Bowflex, and takes up less space, making it a great choice for small apartments, and is an all in one machine you can keep in your bedroom.
Available Exercise's
The Total Gym and the Bowflex are about the same in terms of number of available exercises, with the Bowflex coming in at 70 and the Total Gym coming in at 80.
Exercise Machines for Weight Loss
If your goal is to lose weight, cardio exercise can help, if you pair that with a good diet.
I have a list of reviews of the best exercise machines for weight loss here and the best cardio machines for your home gym here.
Summary
Don't wait.
Take control of your fitness goals and make 2023 THE year to get in the best shape of your life!
Pick up one of the best all in one gym equipment systems you can find and get going.
Don't forget to sign up for the Garage Gym Power newsletter and never miss another fitness equipment review again.