TOP 15 Best Total Gyms & Alternatives Reviewed 2021 + Workouts & FAQs
Are you interested in the Total Gym but can't decide which one to get?
Chuck Norris and Christy Brinkley make the Total Gym look so good, and that's because the brand is solid, with a 30-year history and countless loyal fans, including Chuck.
So what's the problem?
Truthfully, there are too many models out there to choose from!
But not to worry, I have laid it all out right here. I will go over the difference between models, plus a few similar competitors' models so you can see them side by side.
I am going to start with the reviews of the best Total Gyms and then go into my Total Gym Guide. Let's go!
TOP 15 Best Total Gyms & Alternatives 2021
Buying Guide to Total Gym Machines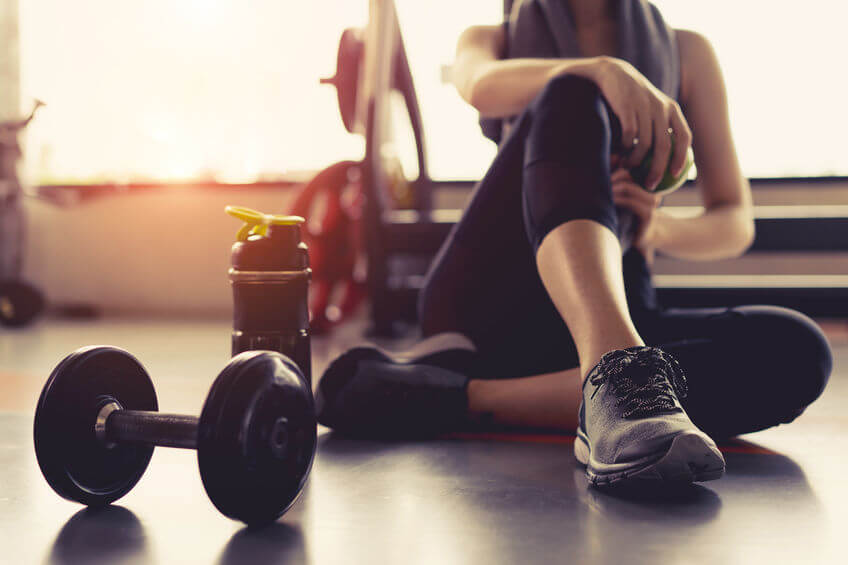 What is the Difference Between Total Gym Models?
It may seem like a daunting task to choose a Total Gym with so many Total Gym models out there.
But take heart, I have outlined the main differences between each model here, so it's easy!
Total Gyms differ on 5 different points:
Price
Price is usually an indicator of how hearty and durable the machine is, and how many accessories it includes.
So a low price Total Gym has a low user weight capacity and not many accessories.
A top of the line Total Gym machine holds up to 450 lbs and offers 85 exercises. It's easy to see the difference here.
Weight Capacity
Total Gyms range in weight capacity from 250 lbs on low-end models, on up to 450 lbs for high-end models.
Be sure to pick one that works for everyone in your family.
Resistance Levels
Total Gym machines use your body weight as resistance. If you want to increase resistance, you raise the one end of the Total Gym using the resistance knobs and you have more resistance.
Total Gyms can have anywhere from 6 to 12 resistance levels, depending on the model.
I love that Total Gym includes a reference chart with their machine that tells you what the resistance is based on how high you have the machine and what your weight is.
Number of Exercises Available
The Total Gym machines offer anywhere from 60 to 85 exercises, depending on the accessories included.
And Most Importantly, Included Accessories
This is the big one.
The accessories each model comes with can vary quite a bit. For example, many models include a squat stand, while a few others include the Pilates to bar instead.
Check the chart carefully to get what you want.
| | | | | |
| --- | --- | --- | --- | --- |
| Machine | Weight Capacity | Resistance Levels | Exercises | Special Extras |
| Total Gym 1600 | 250 | 8 | 60 | Dip bars, press up bars, Multi-Function attachment, squat stand |
| Total Gym XLS | 400 | 6 | 80 | Squat stand, leg pull, wing attachment |
| Total Gym 1400 | 250 | 8 | 60 | Wing attachment, leg pull accessory, squat stand |
| Total Gym 1900 | 350 | 12 | 60 | Pilates toe bar, ab crunch and leg attachment |
| Force Total Gym | 350 | 12 | 60 | Dip and press bars, leg pull, squat stand, ab crunch, wing attachments |
| Total Gym Fusion | 275 | 12 | 60 | Pilates kit with toe bar, step attachment, ab, leg and wing attachments |
| Total Gym Optima | 400 | 8 | 60 | Squat stand, leg pulley |
| Total Gym Achiever | 275 | 6 | 60 | Leg pull attachment |
| Total Gym Fit | 450 | 12 | 85 | Ab crunch, squat stand, heavy-duty squat stand |
| Total Gym X-Force | 350 | 12 | 60 | Tri-Grip shaper bar, ab and leg pull, dip bars, wing attachments and squat stand |
| Total Gym XL7 | 350 | 12 | 60 | Wing bar, ab crunch, press up bar, dip bar, leg pull, squat stand |
| Total Gym 1100 | 275 | 6 | 60 | Leg and wing attachment |
Total Gym Workouts
How to Use Total Gym?
The Total Gym offers between 60 to 85 exercises, depending on what model you choose, and I am sure you are anxious to find out how to get the most out of your Total Gym.
Start with this beginner Total Gym workout. It goes over the basics and will help you use all the accessories your Total Gym comes with.
If you opt for the toe bar on your Total Gym vs the Pilates reformer you want to know how to use the included toe bar and get the most from your Pilates style workout.
Looking to gain strength?
Total Gym can do that too!
This strength training video covers leg building squats, back building pull ups, chest building chest press and more.
Total Gym FAQ Section
Is Total Gym Worth it? Does the Total Gym Really Work?
If you are debating on getting a total gym, you are probably asking yourself "Is a Total Gym worth it?"
Well, to tell you the truth, I believe it is worth it.
Here's the deal.
Fitness fads come and go. We have all seen it. I mean who can forget Tae Bo or the thigh master? Am I right?
But the Total Gym has been around since 1974 and was built by a pro bodybuilder. Today, more than 40 years later, the Total Gym is still going strong.
Why?
Because people love it and it works. In fact, I know people who use their 10 or 15 years, and go out and purchase another one. They would not do that if Total Gyms sucked, right?
The Total Gym takes just 20 minutes from your day, uses 60 or more exercises so you don't get bored, and can be done at home.
Does the Total Gym Work for Weight Loss?
First things first:
Weight loss happens in the kitchen, primarily.
Weight loss has 80 percent to do with what you eat, and 20 percent relies on exercise.
But that 20 percent is important, and yes, the Total Gym, among other forms of exercise, will help you achieve your weight loss goals if you stay committed.
If you want to see other exercise equipment that will help you lose weight, check out my reviews of the best weight loss equipment here.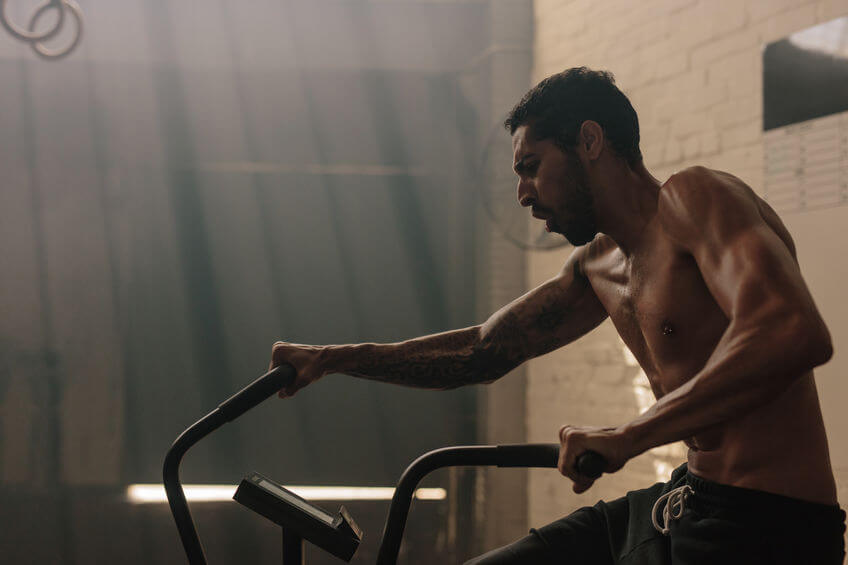 How Many Calories do You Burn on a Total Gym?
Calories burned depends on the intensity and length of your workout. On average, a person who weighs 150 lbs can expect to burn 155 calories, roughly, in a half-hour.
If you weight more, or use higher resistance, naturally you will burn more calories.
Which is Better Total Gym or Bowflex?
As far as simplicity and longevity go, the Total Gym wins when you compare the Total Gym vs BowFlex.
Also, as the Bowflex ages, those resistance rods invariably wear out and need to be replaced. And those BowFlex rods are not cheap.
As I said before, I know several people who use their Total Gym for 10 to 15 years before investing in a new one, but I do not hear that about the Bowflex.
Did I mention…
The Total Gym is foldable, which BowFlex is not, making it the best space-saving option too.
If you are interested in checking out the best Bowflex machines, take a look at these Bowflex reviews.
Is the Total Gym Better Than a Rowing Machine?
If you are comparing the Total Gym vs rowing machine, you may be trying to decide which is best.
It depends on your goals.
A rower is a good low impact cardio workout, but it does not do much in terms of strength training.
On the other hand…
The Total Gym is capable of both cardiovascular exercise and strength training.
It's not that I am against rowers, I think they are excellent cardio machines suitable for all ages. If you are considering a rowing machine, I have reviewed the best rowing machines here.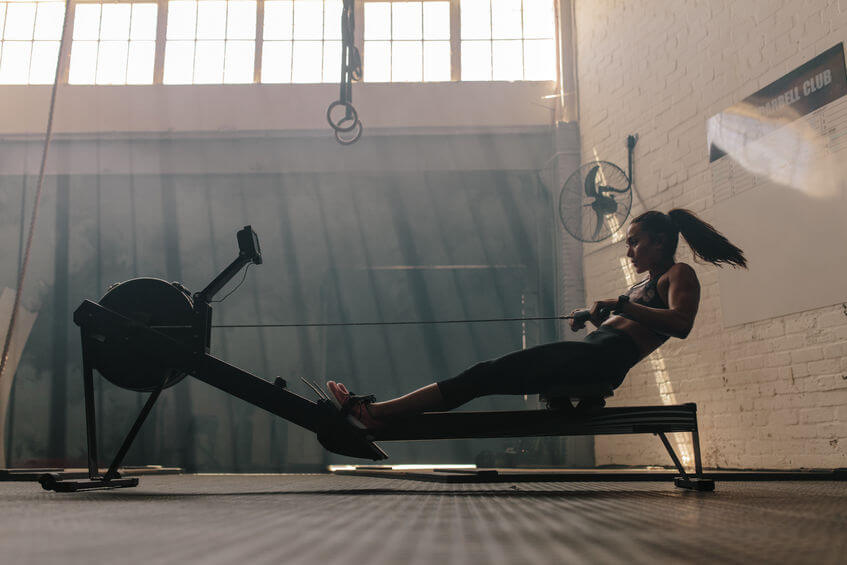 That wraps up the reviews and Total Gym guide.
I hope that now you have all the info you need to decide on the best Total Gym for you.
Want to see more?
If you are still not settled on the Total Gym concept, maybe you would like to check out other all in one home gyms.
These take up more space than the Total Gym, but offer more in the way of strength training and muscle building. Here are my reviews of the top all in one home gyms.
Love gym gear?
So do we. From the latest fitness shoes to CrossFit and running gear to home gym equipment, we do it all. Sign up for the newsletter and never miss another gear review.