Best Joe Weider Home Gyms for 2021 and TOP 9 Different Models Reviewed
Purchasing a home gym is an excellent investment in yourself and your health.
You want a home gym that is robust enough to give a thorough full body workout with plenty of resistance to see gains, adjustable so it fits several body types and high quality so it will last.
You want to avoid gyms that take up huge amounts of space, don't offer enough resistance or will not give a complete workout.
You also want to pay attention to quality because you don't want to waste money.
That's why we've put a list of our pick for the best Joe Weider home gyms 2021.
Picture

Best Joe Weider Home Gyms

Our Rating

Available

Editors
Choice
Weider Ultimate Body Works

Weider Pro 8500 Smith Weight Cage

Weider Power Tower

Weider Total Body Works 5000 Gym

Weider 2980 214 Lb Stack Home Gym
A high quality machine will motivate you to workout.
Doing your homework before deciding what system is right for you will pay off and get you closer to your fitness goals.
What to Consider Before Purchasing a Home Gym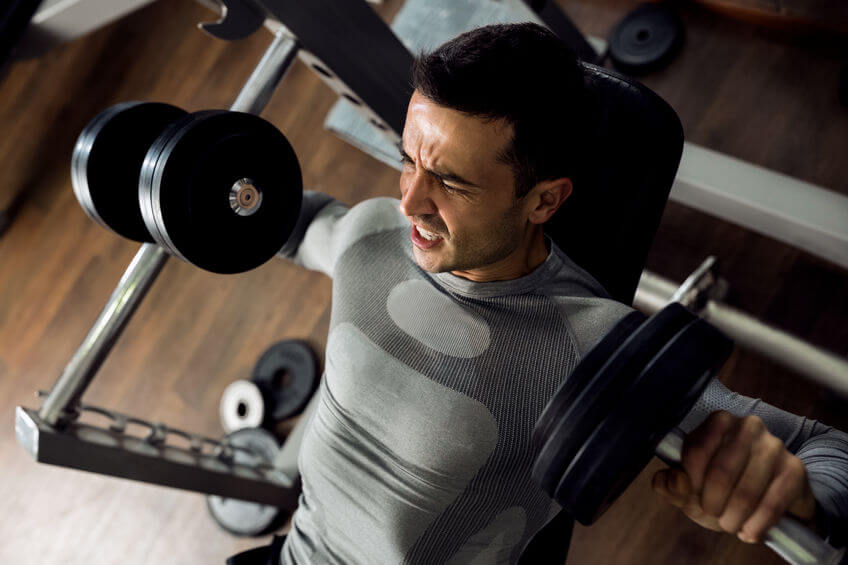 Intensity of Workout Desired
Everyone has a different goal and reason for purchasing a home gym. Some are powerlifters and bodybuilders who need serious equipment that will challenge them.
Others who adhere to CrossFit, HIIT or PX90 workouts appreciate strenuous exercises that use full body weight.
Some aim to tone, shape and shed pounds, and need something that is easy enough to use every day without hassle.
Your personal fitness goals will determine which home gym is best.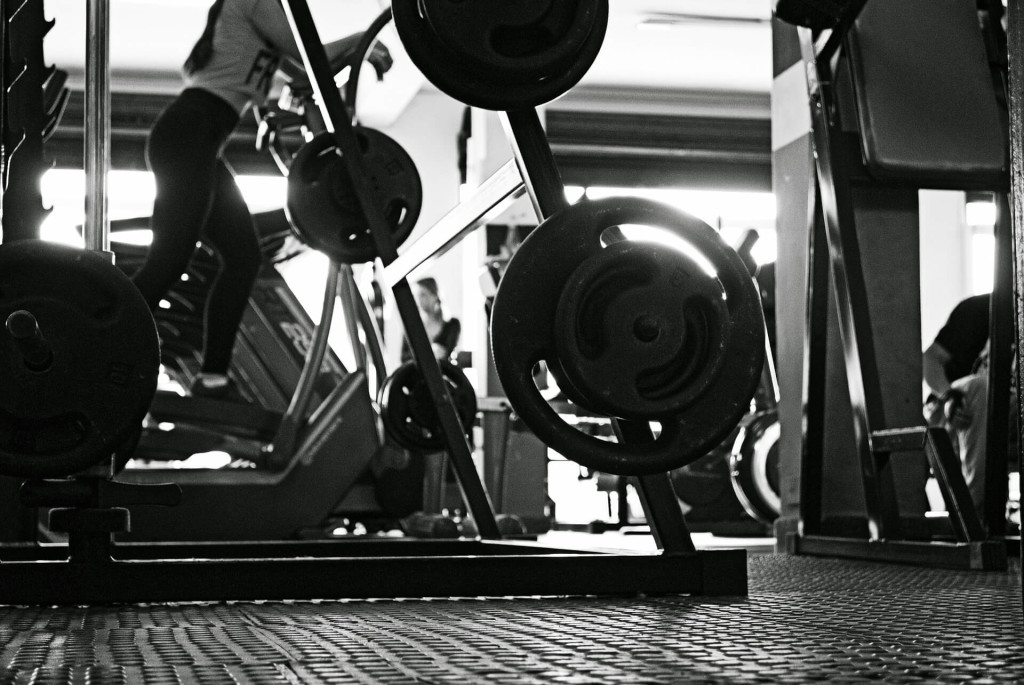 Space Available
You need to consider the space you have available and other factors like neighbors, or sleeping children if you work out at night.
If you have your entire garage available you can opt for a machine with a large footprint, but if you live on the second floor of an apartment you may want a more compact and quiet system.
Budget
Consider how much you are willing to spend as your set number will change your options.
There are budget machines that deliver excellent workouts.
There are more expensive systems that deliver gym level workouts for bodybuilding and powerlifting if those are your goals.
These can be more sanitary and faster alternatives to waiting your turn for equipment at a gym.
Knowing your budget and defining your goals before beginning your search will help narrow the options.
Let's take a look at these Weider home gym reviews 2021.
Weider Ultimate Body Works Review
Pros
This unique system uses a combination of your body weight, resistance bands and a sliding incline bench to give your body an overall workout.
The resistance bands give between 12.5 to 50 lbs of extra resistance and take little effort to adjust. This is the latest and greatest version of the predecessor model, the Body Works 5000.
It is a few dollars more but it is built sturdier. This machine offers over 50 exercises from seated rows to pull ups.
The incline of the bench also adjusts to a whopping 8 positions to lower or raise resistance incrementally.
The most convenient feature is the ability to fold and store the unit when not in use. The unit may be small, but it is mighty and for the price offers a lot of exercises in a small package.
The price is also another huge advantage making this system accessible for most people and offering a really good workout.
The machine arrives partially assembled and is not challenging to complete.
The system is relatively quiet compared to other home gyms. It has a small footprint as well, making it ideal for those who live in an apartment.
You can use your own weights or adjustable dumbbells with the system, by holding the weights at your chest you can increase the resistance of the seated leg exercises.
If the bench is completely declined you can use dumbbells.
Sample of exercises possible on this machine:
Seated Chest Press, Seated Chest Fly or Lateral Chest Fly
Pull Up
Shoulder Press
Front Pullover
Lying or Seated Leg Curl
Squat
Upright Row
Incline Push Up
Iron Cross
Seated bicep curl, lying triceps, Lateral Bicep, and Extension
Crunches, Oblique's and Cable assisted sit-ups
Cons
Folding is easy with two people but can be cumbersome to fold by yourself. There is no video or DVD included, however there is a workout poster you can refer to.
You may need to replace the pulleys as they begin to squeak after 6-8 months and the handgrips may also need replacing.
Weider Pro 8500 Smith Weight Cage Review
Pros
This beast of a system is built solid and offers a huge range of exercises. There is a four post squat rack, a pull up station, ankle and hand straps, a curl bar, bench press and a lat bar.
The slots range from 2 to 6 feet allowing for the bench press, squat, calf raises and more. The bench adjusts and allows for Leg curls and extensions.
The system combines a power rack, a pull down system and a smith machine rolled into one piece of equipment.
The system includes a workout chart to build your training regimen. Has a low pulley with a row plate.
The low pully can also be used for bicep curls. Max weight on this system is 300 lbs.
Highlights
Ample storage for your weights. While the system does not include weights, it accommodates a hefty 300 lbs and includes storage for those weights.
The Smith Machine portion is a barbell secured between two vertical steel posts. This feature is beneficial for a home gym where a spotter is usually not available. The Weider 8500 model has latches and safety stops and can be used for bench presses, shoulder shrugs, squats and more.
The Bench adjusts to up 90 degrees all the way down to a slight (aprox. 15%) decline.
The Preacher Pad has three adjustment settings.
Cons
The butterfly deck is awkward for tall people and the bench does not move back all the way so a tall person will end up squatting.
The system does not include weights. It is a large piece of equipment and is challenging to assemble.
The back weight cage is not smooth, and some people have problems with the pulleys. The high pulleys may need to be manually altered with extra chain to enable them to be used for a full range of motion.
Weider Power Tower Review
Pros
Not a home gym in the traditional sense.
This popular and highly rated power tower uses your body weight and its height to give your muscles an intense workout.
It has a high pull up bar (6'11" high!) with a max body weight of 225-250 lbs for pull-ups of all types.
The bar is wide enough for wide grip pull-ups and is stable enough for the exercise. It should be seated on a hard surface such as a wood floor or concrete and the best thing would be to bolt or weigh it down.
It also has a foot bar to assist in pull ups if you are working up to a full unassisted pull-up. There are a back pad and arm pads on the king's chair, so you can perform leg lifts comfortably.
It has dip bars for dips. The feet have a set of push up grips to perfect your form.
Overall a high-quality piece of equipment usually only seen in gyms.
This is a serious piece of equipment that rivals the equipment offered at the gym.
Cons
Using the dip bars can be a bit shaky. The pull-up bar cannot be adjusted for lower ceilings. It does take up a lot of space, but that is because exercises are done on the front and back of the machine.
Weider Pro 6900 Weight System Review
Pros
Adjustable seat and seat back make it great for the whole family. Includes preacher curl, lat pull down, butterfly, bench press bar, chest presses, chest flies, and a high pulley for the lat bar.
The weights are covered by a shroud. It has 10 weights each weighing 12.5, so 125 total weight or 330 lbs of resistance if the resistance cables are used.
The set comes with a chart outlining all the resistance levels and a poster with suggested exercises. The machine is attractive and offers more exercise options than a basic weider bench.
Cons
The assembly manual has some quirks that need to be corrected. The shroud covers were hard to install and the screw to attach the seat pad goes into the actual pad and is not secure.
The unit itself takes up a fair amount of space (43" by 82.5" by 77"). It takes upwards of three hours or longer to assemble, the pulley is not as stable as it could be and the bench press bar interferes with exercises done using the pull down bar.
Weider Pro 265 Bench Press Review
Pros
This is a decent set – one of the best Joe Weider home gyms for beginners.
The set includes 80 pounds of weight, flat and incline position, an attachment to work legs, perform leg extensions and leg curls which can be adjusted with the included weight to add resistance.
It also has a removable preacher pad for arm curls, equipment for butterfly curls that can be adjusted to add or remove weight, a bench press and bar.
Cons
On this set the bench itself is narrow, there is no pull-down bar and the weight is limited to 80 pounds unless you add your own weights.
Weider 2980 214 Lb Stack Home Gym Review
Pros
If you're looking for something that doesn't take up much space, then this is one of the best Joe Weider home gyms for you.
Includes a lat pull, chest press and fly, leg bar, removable preacher curl pad and lower pulley which can be used to do a seated row.
Cons
Max weight of 214 lbs, the unit is challenging to assemble, at least three hours to put everything together.
The weights are cement with a plastic cover. The preacher curl has a minimum weight of 44 lbs which is too heavy for a newbie.
Only really good for people less than 5'10" as the lat pull down and leg press are too short for a person taller than that. In fact it will not give a full range of motion for a pull down lat if you are too tall because sitting on the bench you will already have your elbows in a 90 degree angle.
The system is not as stable as it could be and sometimes the cables don't give consistent or smooth resistance.
Weider Pro 345 B Mid Width Bench Press Review
Pros
Adjusts for flat, decline and incline positions. Although weights are NOT included, the leg workout bar does have space to add your own weights.
The system is sturdy and stable with an area to store your weights. The bench press has capped shelves to hold your bar.
Cons
No weights included. No bar included.
You must supply your own weights and bar. No lay pull down bar. More of a bench press than a complete gym.
Weider Bungee Bench Home Gym Review
Pros
Three levels of adjustable resistance, a seat back that can be adjusted in two positions.
The system operates using bungee cords to add resistance as opposed to traditional weights. Good for users that do not want to adjust weights or deal with free weights.
The system is comfortable to use and assembly is relatively easy compared to other home gyms. The price is also very accessible.
This set is for general fitness and strength training and uses low impact exercises.
Cons
There is no way to see the exact weight resistance; there is no pull down bar, bench press or leg bar.
The system seems to be light on leg exercise and tends to focus on upper body workouts. The system uses an ankle loop to incorporate leg workouts so an additional floor mat may be necessary.
Weider Total Body Works 5000 Gym Review
This system is virtually identical to the Weider Ultimate Body Works, but an older model.
It uses the same resistance method, body weight and bands, as the newer model. The newer model is a bit more sturdy than the previous model.
Whatever your goal is, the best Joe Weider home gym is out there that's just right for you!
The ease, comfort and accessibility of having a gym in your home are within reach.

Latest posts by Michael DuBoff
(see all)