Smith Machines
Top 5 Best Smith Machines for Your Home or Garage Gym Reviewed for 2023
Products analyzed
5 Best chosen
A smith machine allows you to lift heavy, working both upper and lower body, safely, from the privacy of your home gym. The smith machine is naturally more stable, because it guides the path of the barbell, helping you prevent injury. A smith machine is a great choice if you want to lift heavy weights at home, without a spotter.
Here I have the 6 best smith machines of 2022, reviewed.
Plus…
We will cover the best smith machine workouts that cover arms, chest, glutes, and legs, as well as how to choose the best smith machine for your home gym, and go over common smith machine questions that you may have.
What to consider when buying a smith machine
Price: For most people, this will be one of the deciding factors when choosing a model. If you are working with a limited budget, you can still get a good machine, just with fewer additional features.
Versatility: Some smith machines are pretty basic and offer simply the bar, track, and rack, while others come with all sorts of additional equipment, providing you with more exercise options.
Size: Smith machines are one of the largest pieces of equipment you can get, and even though there are larger and smaller options available, if you get one that is too small, you won't have all the benefits that these machines offer.
Bearings: Look for a smith machine that has linear bearings. Linear bearings allow the bar to travel smoothly, free from jerkiness or uneven travel.
User Reviews: If you want to make sure that the model you pick will be good and durable, then checking the ratings other users gave it is the way to go.

This is how we select and evaluate products on GGP
In this article, we review a number of popular products that we have found using in-depth research and analysis work. The products you find in the article are sold by one or more of our partners. Although these partnerships may influence the range of products in the article, our recommendations are based on an overall assessment of the product.
We evaluate and compare products in the article based on:
1

Official and impartial product tests

2

Customer reviews and opinions about the product

3

Data on user behavior and preferences

4

Specifications, characteristics, and disadvantages of the product

5

Guarantees, service, and reputation of the dealer
Apart from that, we compare the price and quality of each product and deliver our subjective assessments and recommendations to our readers. The position of the product in the list does not necessarily reflect its quality, as all the products we review are picked as the best choice for certain users.
What is the point of the Smith Machine?
Many trainers do not like the smith machine because since the barbell follows a fixed path as you lift, you neglect exercising important stabilizer muscles. But, there are many benefits of using a smith machine. Because the barbell is on a fixed path, and can be set up to stop automatically at a certain point, it is safer to use when lifting heavy weight without a spotter.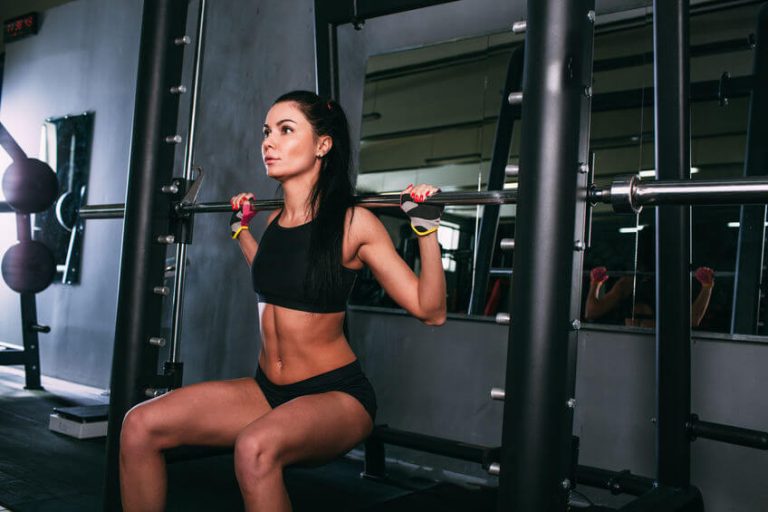 A smith machine is also a great tool to use after you have fatigued your muscles using the free barbell because it allows you to continue lifting and pounding out reps. You can see, there is a time and place for the smith machine, and is especially useful when you don't have a spotter around to catch the barbell in the event you fail a lift.
What to Look at Before Deciding on the Best Smith Machine for You
Bench, Weights, or Accessories Included?
To get the most out of your smith machine you will need a weight bench. You can use the bench for many exercises, including, of course, all the variations of the bench press. But it's more than just the bench press. Other exercises use the bench and smith machine together, like the leg press as just one example.
Most smith machines DO NOT include weight plates but require Olympic size weight plates for the bar. Be sure to pick up a set of Olympic weights, and possibly even barbells – if you need help deciding, we have a list of the best Olympic barbells here. And, of course, don't forget to check out the accessories offered with the smith machine.
It's nice to have a pulley system included for lat pulldowns, a pull-up and chin-up station is often included, and sometimes you can find a smith machine with a bench that has a leg extension, and that is a nice find. The Yukon Caribou system has a bench and leg extension that use Olympic weights.
Footprint – How Much Space the Smith Machine Needs
Measure your home gym space and get the measurements of the smith machine you have in mind. You will need a couple of feet of clearance around the side and back, and at least 7 feet in front. If you need a compact smith machine, take a look at the Valor smith machine which has a relatively small footprint compared to others.
Angle – Straight or angled?
There is a controversy on which is better, a straight or angled smith machine path. Some say an angled path is more natural, while others claim that is baloney. I say, try it for yourself and see what you like better, or what feels more natural to you. Both will give you a decent workout.
Smith Machine Exercises and Workout Routines
Looking to get the most from your smith machine! You have come to the right place! I put together a list of the best smith machine workout videos right here. I included arm, chest, glute, and leg specific workouts so you can see that a smith machine covers your whole body. For many of these workouts, you will also need a bench.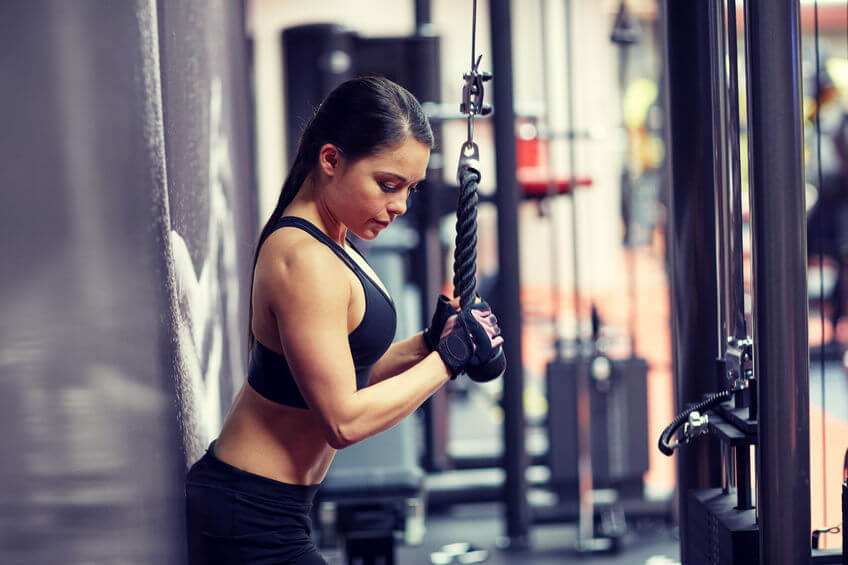 The smith machine is a great way to build your chest without needing a spotter. Check out these 14 exercises you can do on your smith machine.
The deadlift can be done safely, using a smith machine. You need a box to step up on, because the starting position for the deadlift is lower than the smith machine will go. You will also be able to lift more in a smith machine than you will be using a free barbell, because the smith machine does a lot of the stabilizing work for you.
Smith machines can be used for squats. Here is an example of a hack squat, and a regular squat, done in a smith machine. If you have a bench, you can use that for the leg press, using a smith machine. If you do not have a bench, you can still do a leg press from the ground.
Smith machines are a great tool to build legs and glutes. Check out this video about glute-building that includes 14 exercises such as squats, lunges, hip punches, good mornings, thrusts, and much more.
Conclusion
Now that you have seen all the best smith machines and all that you can do using a smith machine, it's time to decide which one is for you. We hope this guide helps you make your decision.
If you like gear reviews and guides like these, don't forget to sign up for the Garage Gym Power newsletter and we will let you know when new content is released.
FAQ
Is it Bad to Squat on a Smith Machine?
The smith machine is a good tool to use for squats. It is great for building strength and increasing the max weight you can lift. But… You should be aware of the limitations of doing a squat in a smith machine. The smith machine, since it follows a guided path, does not allow the same feedback you get from doing a free barbell squat. A smith machine does the stabilizing work for you, which makes it safer, but will not help you correct bad form or strengthen important stabilizing muscles.
What Exercises can You do on a Smith Machine?
You can do many kinds of exercises using a smith machine, covering the entire body. All variations of bench presses, leg presses, squats, lunges, deadlifts, calf raises, bent rows, curls, and more. Most anything you can do with a free barbell, you can find a way to do using a smith machine, but certain exceptions apply.
Should a Smith Machine Track be Angled or Straight? What's Better?
Some believe an angled path is more natural than a straight up and down smith machine track path. Others believe the opposite that straight up and down path is the more natural path. I'm inclined to believe the straight path is more natural because most presses follow, or should follow, a straight path. However, an angled path may make the smith machine more stable, singe the weight is being lifted towards the center of the machine. But I think you should try both styles and see what feels more natural to you, before you decide on the best smith machine.
Can a Smith Machine be Used to Lose Weight?
Yes, and no. What really causes weight loss is a deficit in calories, and as they say, weight loss happens in the kitchen. But… A smith machine is a strength training too. And research has shown that strength training is a great aid when it comes to weight loss. Specifically, strength training or resistance training, unlike cardio, can help you lose fat while keeping your lean muscle. Source. If you are looking to lose weight, check out this list of the best exercise machines to help you lose weight.