13 Best Compact Home Gym Setups for Tight Spaces Reviewed in 2020
Stuck inside because the weather is bad? Can't make it to the gym? Working from home?
All of these are GREAT reasons to create your own gym at home!
If you are tight on space, you need a compact home gym solution.
That's why I created this list of the 13 best compact homes gyms of 2020 for you.
If you live in an apartment, condo, small home, or just plain don't have space for a lot of bulky equipment, this is the list for you!
In addition to providing you with reviews of these 13 excellent home gym solutions for small spaces, I also include a compact home gym buying guide and FAQs to answer all your questions.
13 Best Compact All in One Home Gym Setups
Budget Level All in One Compact Home Gym Machines
Nothing is easier than an all-in-one home gym. They allow you to get in a full-body workout, all the equipment you need is on one machine, and they have options for all budgets.
Weider Ultimate Body Works - Best Compact Home Gym Setup
Review: The Weider Ultimate Body Works is one of the most affordable and popular all in one gyms available. This machine is comparable in quality to other glider style machines, at a fraction of the price.
It has a glide board and uses the resistance from your body weight and the incline to strengthen and work your muscles. If you want to increase the resistance, simply adjust the angle of the board upwards.
The telescoping design allows riders of all heights to comfortably use this exercise machine, and this model also includes the built-in footplate for squats and Pilates style exercises.
You can remove the telescoping arm and footplate so it folds flat and can be stowed under a bed or out of the way. This all in one gym machine gets my vote for the best compact home gym of 2020 in the budget price range.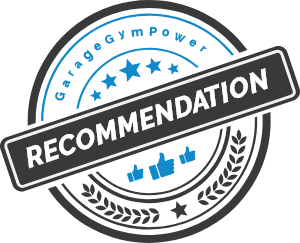 Pros
Really affordable.
Built-in footplate is a great value.
Telescoping design fits riders of all heights.
Cons
Only holds riders up to 250 lbs.
Takeaway
A really great bargain, a quality all in one exercise gym that works the entire body, is super compact, and at a fantastic price!
If you like the Weider brand, see more all in one home gyms from Weider here.
Total Gym APEX G1 - Premium Choice
Review: The Total Gym APEX G1 is an affordable full-body strength-building workout. This model includes the wing attachment, leg pull and an exercise chart so you get the most from your investment.
When you are ready to level up, you can adjust the angle to the glide board to get more resistance so you stay challenged.
Best of all, it is one of the most compact options because it folds flat and can be stored under the bed when you are done.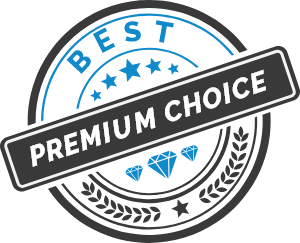 Pros
Offers over 60 different exercises.
Fold flat, very compact.
Accommodates users up to 300 lbs.
Cons
May not be enough challenge for advanced athletes.
Takeaway
One of the best home gyms for an apartment, affordable and truly compact full body cardio and strength workout.
Want to see more Total gyms? The Total Gym company makes several models with varied features. Check them all out here.
Kinelo Fuel Pureformance Home Gym - Editors Choice
Review: If you want an all in one piece of equipment for the home that operates like the exercise machines at the local gym, this all in one machine is an affordable option.
It has a relatively small footprint, and will not feel as stable as the gym machines, but it does give up to 260 lbs of resistance and offers the same exercises as the commercial gym machines, all without leaving the house.
It has lat pull down, peck deck, leg press, leg extension, and allows you to do presses and flys and more.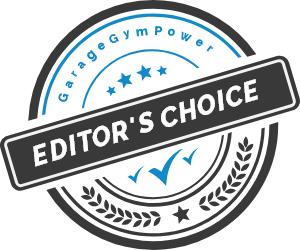 Pros
Lowest priced weight stack style all in one gym.
125 lb weight stack that provides 260 lbs of resistance.
Small footprint compared to others of the same style.
Cons
Challenging to assemble.
Weight stack is not labeled.
Takeaway
Economical, multi-exercise all in one home gym machine for small spaces.
Mid Level All in One Home Gyms
Gold's Gym XRS 50 Home Gym System
Review: This Gold's Gym weight stack style all in one home gym is a quality machine at a fair price. It is smooth gliding and does not feel cheap like some other low price machines.
It has a peck deck, leg exerciser, multi-grip butterfly arms and lat pull down, plus and additional low and high pulley for the ultimate versatility. It includes a detailed poster demonstrating each exercise you can do on this machine, which I find very helpful.
I should also mention that if you have low ceilings, this machine is just 6 feet tall, so it might be a good fit for those with low ceilings.
Pros
112 lb weight stack translates to 280 lbs of resistance.
Smooth gliding.
Only uses about 3 feet by 6 feet of floor space.
Includes helpful, detailed exercise poster.
Cons
Seat is not adjustable.
The low cable resistance is too high for most exercises.
Takeaway
A good weight stack style, all in one exercise machine for compact spaces and low ceilings.
GR8FLEX Total Performance Gym
Review: The GR8FLEX total gym is similar to the Weider Ultimate Body Works and the Total Gym gliding system, but it has a few extras the others don't.
The GR8FLEX allows you to add on resistance bands to up the challenge, so it's not limited to just angle and body weight for resistance.
It is a very robust machine, as evidenced by its 450 lb user weight capacity. This is the all in one for big guys.
Pros
450 lb user weight capacity.
Tons of attachments – lat pull down, EZ curl bar, squat bar, etc.
Can add resistance bands for even more resistance.
Folds up for easy storage.
Cons
Exercise demos and manual are all online.
Takeaway
The gliding board style all in one compact home gym on steroids, with more resistance, more weight capacity and more attachments than the other guys
If you like the idea of a space-saving all in one home gym for your compact space, I have a list of the best all in one home gyms here.
Top Level All in One Compact Home Gyms
Altas Strength AL-2003 Home Gym
Review: The Altas Strength machine offers a lot of exercises, all on one machine, at a great price. You can do pull-ups, chin ups, flies, presses, cable crossovers, push-ups, low cable deadlifts, leg curls and extensions and so much more.
The weight stack is nearly 200 lbs, with about 400 lbs of resistance, which is plenty for most athletes.
This is truly a compact option because the seat assembly can be folded up into the unit to save quite a bit of space out front.
Pros
Space-saving design, can be placed against a wall and seat assembly folds up.
Adjustable seating and arms.
Upper, lower and mid-level pulley systems.
200 lb weight stack with 400 lbs of resistance.
Cons
Unit is nearly 85 inches tall, needs ample ceiling clearance.
Takeaway
Heavy-duty weight stack all in one gym with a space-saving all-front, folding design.
Bowflex Home Gym Series PR3000
Review: The Bowflex PR3000 is a top-quality Bowflex all in one home gym. It offers over 50 exercises, comes with 210 lbs of resistance included with additional resistance available for purchase so you will not outgrow this machine.
You only need about 8 by 6 feet of floor space to use this compact gym, and once you fold in all the extending parts, you can tilt the unit on its transport wheels and move it against a wall.
Although it's a stretch to say its "portable", it is compact for an all in one gym.
Pros
Upgrade up to 310 lbs of resistance.
Exercise plaque installed on unit.
High, low and mid pulley, plus leg exerciser included.
Cons
Requires high ceiling clearance, unit is about 86 inches high.
Takeaway
The only "No Change" cable pulley system all in one home gym that saves you time moving between excersises.
If you like the Bowflex system and how it is easy to move from one exercise to the next, check out the other all in one gyms by Bowflex here.
Best Compact Weight Lifting Home Gym
All in one gyms are great because they are simple and offer many exercises on one machine.
But…
Some will argue that a compact weight lifting gym is the way to go.
Sure, you have to figure out on your own which exercise to perform, but that is the beauty, your knowledge of lifting is the only limit. There are tons of videos on YouTube and apps that will suggest weight lifting routines that use dumbbells, barbells and kettlebells, so if you are willing to do a little homework, you can create a really powerful workout.
With a compact weight lifting gym you will have unlimited flexibility to expand and it is not expensive to get started.
Plus…
Most of the weight lifting equipment can be moved out of the way at the end of a workout if space is an issue.
This setup includes a compact folding rack, a barbell and bumper plate set, and a weight bench. Everything you need for a well-rounded and SAFE barbell routine is here. If you are tight on space and want to do Olympic lifts from home, this is the setup for you.
Rogue RML-3W Fold Back Wall Mount Rack


Review: The Rogue RML-3W is the ultimate space-saving rack. It mounts to the wall and folds completely against the wall when not in use. It is ideal for a garage where you still need to park your car or truck, but want a space to workout too.
You have the option to choose a rack depth that sits 21.5 inches from the wall, or 41.5 inches from the wall, so it can be as compact as you need.
Pair this rack with the Bravo Bar & Bumper Set and the Fitness Reality 1000 Super Max Weight Bench (link to Amazon.com) and you can do virtually any barbell workout.
Plus…
This rack has a pull up station which makes it an even greater value.
Pros
Rack completely folds against the wall saving space.
Creates a safe area to lift heavy weight alone without a spotter.
Rack includes a heavy-duty pull up bar.
Cons
Must be mounted to the wall.
The stringer pair must be purchased separately, but is highly recommended.
The next gym setup is very simple, just a set of either dumbbells or kettlebells is all you need. This can be an addition to the weightlifting gym setup above, or it can be used on its own.
You can use just a set of dumbbells or kettlebells and get a full-body strength and cardio workout.
The best part?
These sets take up very little space, making them perfect for small spaces like apartments and condos.
Cap Barbell Coated Hex Dumbbell
Review: These CAP dumbbells are some of the highest-rated dumbbells around.
They have curved chrome rolled steel handle that feels good in your hand. They have a small amount of knurling for grip and they will not rust or corrode.
The hex shape means they will not roll, and the iron is coated to minimize noise and prevent damage to other surfaces.
Pair a set of dumbbells with this Dumbbell Workout poster vol 1 & 2 (link to Amazon.com) and you will always know which exercise to do next.
Pros
Curved ergonomic handle with knurling for grip.
Available in 5 to 120 lbs.
Coated to minimize noise and prevent damage.
Cons
Sold individually, not in pairs.
Takeaway
The most compact home gym can be made with just a simple set of these CAP dumbbells.
If you are really tight on space, and have the funds, this set of Bowflex SelectTech Adjustable Weights (link to Amazon.com) take up hardly any room and offer you all the weight options you could ask for.
If you are looking for more adjustable dumbbell options, including affordable adjustable dumbbells, I have just the list you need. These are the best adjustable dumbbells I could find.
But don't forget…
Kettlebells also make for a great compact home gym, because they can be used to strengthen and condition the entire body.
Don't believe me?
Just take a look at this Kettlebell Workout Exercise Poster (link to Amazon.com) and you will see that there are Kettlebell exercises for all areas of the body, including strengthening and cardio exercises.
Pick up a set of kettlebells or an adjustable kettlebell and that's all you need to get started building your very own compact gym setup.
Best Compact Home Gym Cardio Options
It's important to maintain good cardiovascular health, and if you want to keep the pounds from creeping up on you, you need to include some cardio in your workout routine.
This can be a challenge if space is a limiting factor, but the following cardio solutions are perfect for a compact home gym.
Xterra Fitness FB350 Folding Exercise Bike
Review: This folding bike by Xterra Fitness is one of the most comfortable options available. It has a big wide seat and seat back so you can ride comfortably for extended periods if you want.
Plus it folds up and only takes up a tiny 20 by 20.5 inch footprint when folded.
Pros
Large padded seat and backrest.
Folds up to take up hardly any space.
Manual resistance is adjustable via a tension dial.
Cons
Cell phone holder is small and too far down to be useful.
Takeaway
Top-rated folding bike makes an excellent and space saving addition to your compact home gym.
I have more where that came from!
I am a fan of folding exercise bikes because they save so much space and are perfect for days when I am too tired to get to the gym and just want to Netflix and chill on my bike for a while to burn off a few extra calories while I watch my favorite shows.
These no-fuss bikes are easy to store away when you are not using them. Check out my picks for the best folding bikes here.
Treadmills are ideal for folks who like to walk or jog, but cannot get outside for weather or lack of time or whatever.
A folding treadmill is even better because it does not take up so much space, like a standard treadmill that will dominate an entire room.
MaxKare Folding Treadmill
Review: This folding treadmill by MaxKare is a high-quality that deserves it place in the best small home gyms.
It folds up to fit in a tight little footprint, unlike other more bulky and expensive treadmills. It also has handle armrests with built-in heart rate monitor and controls, a feature other folding treadmills do not have.
This model also features a manual incline, a nice feature to have to up the challenge of your cardio workout.
Pros
5HP motor goes up to 8.5 miles an hour – good for runners.
Built-in armrests with HR monitor.
Folds up to a small footprint of about 29 by 26 inches.
Has transport wheels to stow it out of the way.
Cons
Only accommodates users up to 210 lbs, better suited for smaller people.
Takeaway
Compact, affordable and high quality folding treadmill, a great value for the money.
Looking for more folding treadmill options? There is a wide range of price points and features among folding treadmills and when I created this list, I aimed to find the best of each level. Check out this list of the best folding treadmills here.
Best Compact Bodyweight Home Gym Options
Bodyweight training, also known as calisthenics, is a great way to stay in shape from home, using little to no equipment.
If you want to know more about bodyweight fitness, I wrote the guide on it!
Check out my calisthenics guide here.
The following compact home gym setup consist of just a pull up bar. Pretty simple, right? But that's all you need to stay in shape using calisthenics.


Review: This Rogue Fitness wall mounted pull up bar is the perfect choice for calisthenics.
Why?
The matte black finish offers an excellent grip. It sits out far from the wall so it can be used for muscle ups and kipping too, and it looks hardcore, and fun to use, which encourages you to get a few pull ups at every time you see it.
Pros
Stable wall mounted pull up bar.
Black matte power coat finish will not corrode and has superior grip.
Strongest and most stable pull up bar out there.
Cons
Must be installed on the wall.
Citybirds Power Tower Dip Station Pull Up Bar
Review: This Citybird power tower does it all. It allows you to do dips, knee raises, pushups, pull ups, chin ups, muscle ups and more. It's a great all in one compact gym option for small spaces.
This model is solid and stable, accommodates users up to 400 lbs thanks to the "H" shape frame base, so you feel secure using it.
Pros
Adjustable height to accommodate different height users and ceilings.
Angled arms for comfort.
Compact footprint for small spaces.
Cons
Works most muscle groups, except legs.
Takeaway
This power tower is one of the best home gym for small space options because it allows many exercises on just one machine.
If you like the idea of using a power tower as your compact home gym, I have the list for you. This list of the best power towers will show you the options you are looking for.
Choosing the Best Compact Home Gym for Small Spaces
As you decide what small home gym option is best for you, think about these three questions:

How Much Space do You have for Your Compact Home Gym
What some folks consider compact may not be so small to others. Some of us have maybe just one small corner of a bedroom or living room to work with, while others can use more space.
You may be in a living situation where you need to put your gym equipment away after each workout. Or you may have a little more space and are able to leave your gym equipment set up and ready to use.
If you absolutely cannot leave your equipment out after a workout, machines like the Weider Ultimate Body Works, which can be folded and put under the bed, might be ideal.

What Fitness Goals are You Aiming to Accomplish with Your Compact Home Gym?
If weight loss is your goal:
If your goal is to lose weight, adding some cardio to your routine is a good bet. A low impact option like a folding bike is a good bet for those with bad knees, who are not fit right now or who have a significant amount of weight to lose.
Of course, adding strength training to your routine is proven to improve your physique because it changes your balance of hormones towards a leaner body that burns fat, so a set of dumbbells and a solid dumbbell routine is one way to add in a strength training routine.
If building muscle is your goal:
I highly recommend you invest in a compact weightlifting gym if you plan to build serious muscle. This includes a folding rack, barbell and weight plate set, a weight bench and possibly a set of dumbbells or set of kettlebells.
There is just no getting around it, the best way to gain serious muscle is by lifting heavy weight!
If overall fitness is your goal:
If your goal is overall fitness, avoiding a sedentary lifestyle and staying active, an all in one glide board style home gym, like the Total Gym or GR8FLEX Total Gym system allow you to do resistance training and cardiovascular training that covers the entire body on one machine.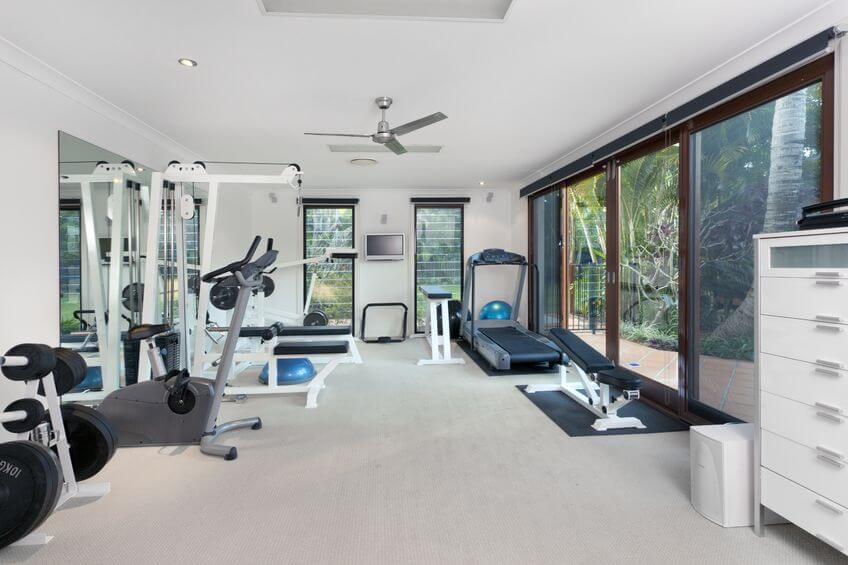 What is Your Budget for Your Compact Home Gym?
Decide what your budget for your compact home gym is. There are options for all budgets.
The budget option of Weider Ultimate Body Works can be had for about the price of a nice dinner and trip to the theatre.
While the Altas Strength AL-2003 is a high-end option that costs more, but offers a weight stack that delivers 400 lbs of resistance and many solid strength training exercises all on one machine.
The mid-range option for building strength is the folding rack with a barbell and weight plate set and bench, which costs about half the price of the Altas strength machine, but is powerful in terms of building muscle.
Small Home Gym Setup FAQs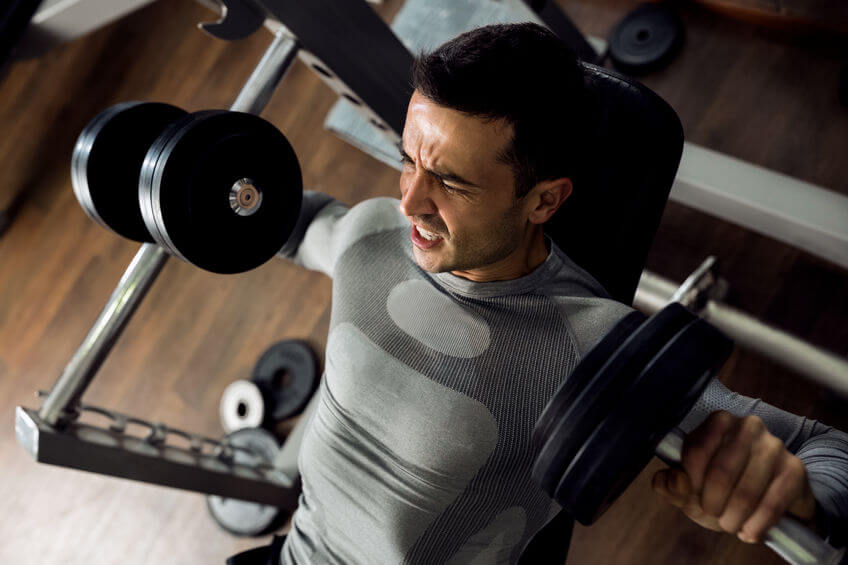 What is the Best Compact Home Gym?
The best compact home gym depends on how much space you have and if you can leave equipment set up or not.
If you cannot have equipment lying around, your best bet is a set of dumbbells or the Weider Ultimate body works, which can both be stored out of the way when not in use.
If you can have equipment left out and set up, and you have a little bit more space, the Altas AL-2003 or a power tower are great options that offer several different exercises all on one machine.
What do I Need for a Small Home Gym?
You need to know your fitness goals, your budget and how much space you are working with.
For example:
If your goal is building muscle, but you are so limited on space that you must put the equipment away after use, a set of dumbbells or the GR8FLEX all in one gym system are muscle building options that can be stored away when not in use.
If your goal is weight loss, a cardio option like a folding treadmill or folding bike might be the best choice for your small home gym.
Summary
I hope that this article helps you get your compact gym setup with the equipment that meets your needs and fits your budget.
If you want just one more cardio option for your home gym, have you ever considered a punching bag?
They do not take up too much space and are a great way to blow off steam after a stressful day. Some may even say they are FUN!
Check out this list of the best punching bags for apartments and small spaces here.
Don't forget, if you love garage gym and home gym gear, sign up for the Garage Gym Power newsletter and we will let you know when new articles come out!