17 Best Weight Benches For Your Home or Garage Gym with Reviews 2023
False Economy = the belief that you are saving money when the truth is you actually end up paying more in the long run.
Buying a cheap weight bench is the definition of false economy. Don't do it.
Not only is your weight bench the centerpiece of your home gym…
But
…it is the foundation, literally, of your safety.
Today I am going to review 17 of the best weight benches, go over what you should look out for, and what you must avoid and give you some of my best weight bench tips and workouts.
TOP 17 Best Weight Benches Reviewed 2023
There's a pick on the list for every beast and beauty out there looking to set up his or her own garage or home gym.
If you're a beginner with a small gym or a heavy weight enthusiast with a ton of space to work out, there's a bench for you.
How to Choose the Best Weight Bench for Your Home Gym
The best weight bench for your home or garage gym should be considered carefully because it is the centerpiece of your gym.
It is the first piece of equipment you purchase when you're assembling your home or garage gym.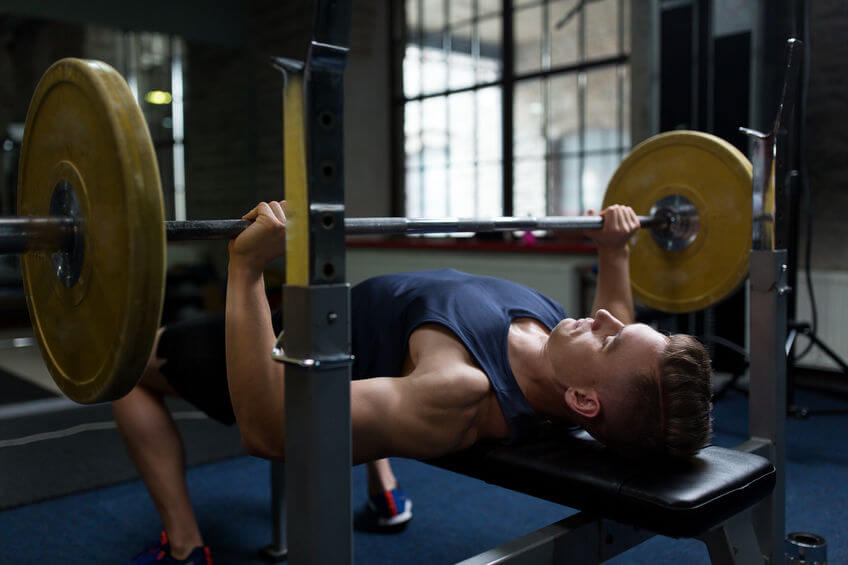 Invest in Your Weight Bench
If you want to save money building a home gym, I have to say it: The weight bench is not the place to cut corners and save a few bucks.
Your weight bench is the central foundation for any other workout equipment you purchase.
Power racks, cages, and stands all require a bench, and some workouts require the usage of a bench by itself.
It may seem like a bench is a simple thing to purchase. It doesn't appear to be fancy and there's no need for bells and whistles, so you may feel inclined to grab the cheapest bench available.
Don't be cheap!
These benches can, and will, fall apart on you with use. Padding pops out, legs become wobbly, and parts will begin to rust. Pretty soon, you'll have to buy a new one.
Rather than buying a cheap bench just to get you through, it's better to think about how your investment will work in the long term.
A good bench is a one-time investment. A cheap one will have you buying another one quick.
If you use it properly and maintain it well, you'll probably never have to purchase another one. It's worth spending a little more now to avoid spending a lot later.
What Characteristics To Look For in Weight Benches – 4 Core Factors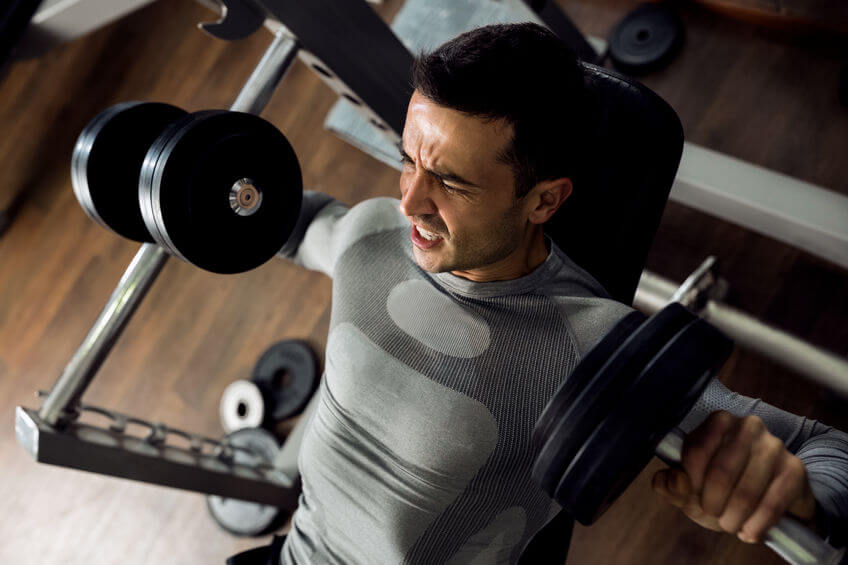 If you're trying to pick the great benches from the bad ones, it can be difficult to tell the difference.
There's no shortage of overpriced garbage flooding the market, and you need to be able to distinguish that garbage from the benches that are really worth the money.
When investing in a weight bench, there are four core considerations you should be making:
Weight Bench Safety
Safety is the most important. This bench needs to be strong enough to accommodate your weight, plus the weight you're lifting.
If you weigh 200 pounds, the bench needs to be able to accommodate double your weight, or more.
You need your bench to be stable and secure to the ground. The material used to construct the frame should be rustproof and solid.
Over time, cheap metals will warp or bend, causing your bench to become uneven.
Rusted benches lose their integrity as the metal becomes brittle, and may even collapse.
Do you want your bench to collapse while you're holding a 200-pound barbell above your chest?
A quality bench will be very heavy because of its solid metal construction. You want something that requires minimal assembly, having as many parts welded together as possible.
Every individual component you have to install yourself can create a weak point in the event that the bolts loosen.
Many weight benches have bolted components, and it's important that you regularly check these components to be sure that they're fastened tightly and that the bolts remain in good condition.
Weight Bench Comfort
If you have to lay on this bench an extended period of time performing a strenuous activity, you don't want it to give you a backache.
Benches that have improper or insufficient padding can actually cause or worsen back injuries.
The weights you're holding will cause you to sink further down into the bench, because you become heavier while you hold them.
A good bench should have enough padding to keep your body away from the backboard even when you're holding a large amount of weight.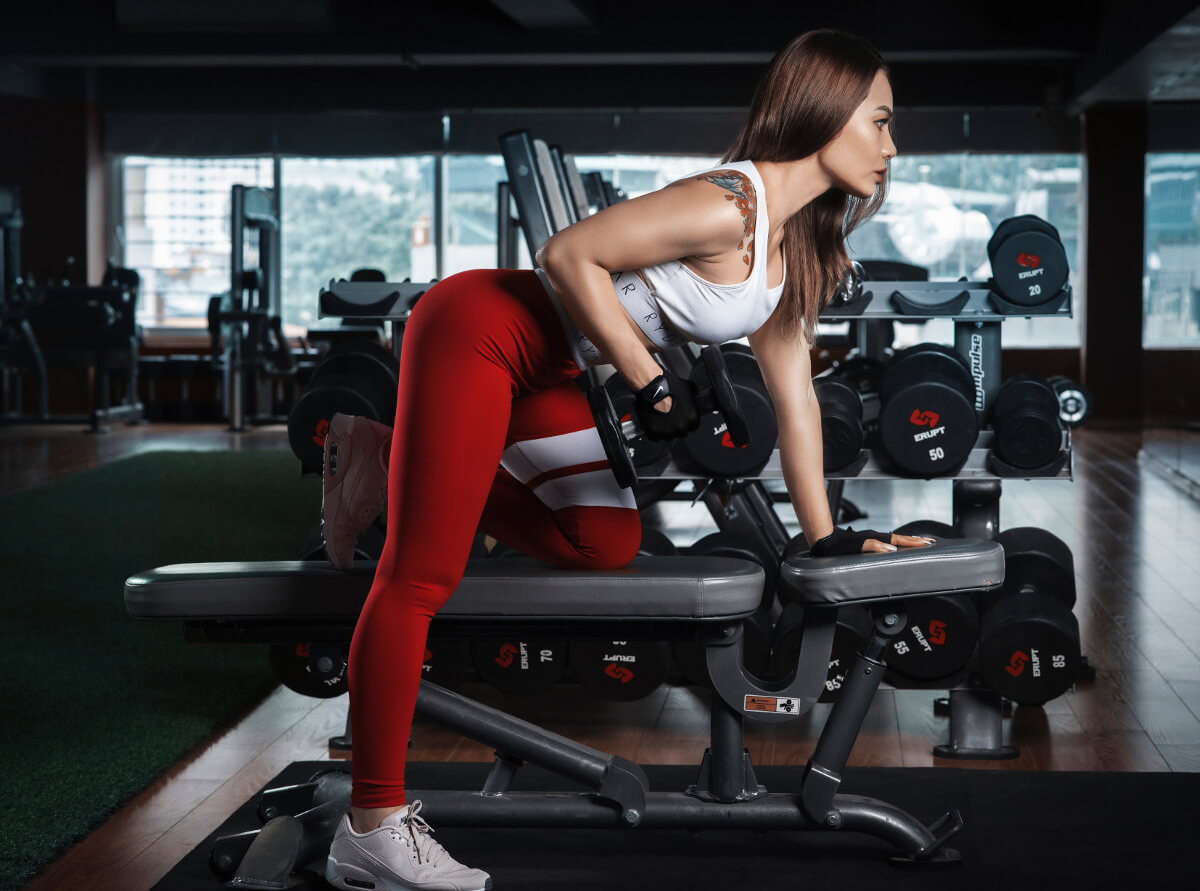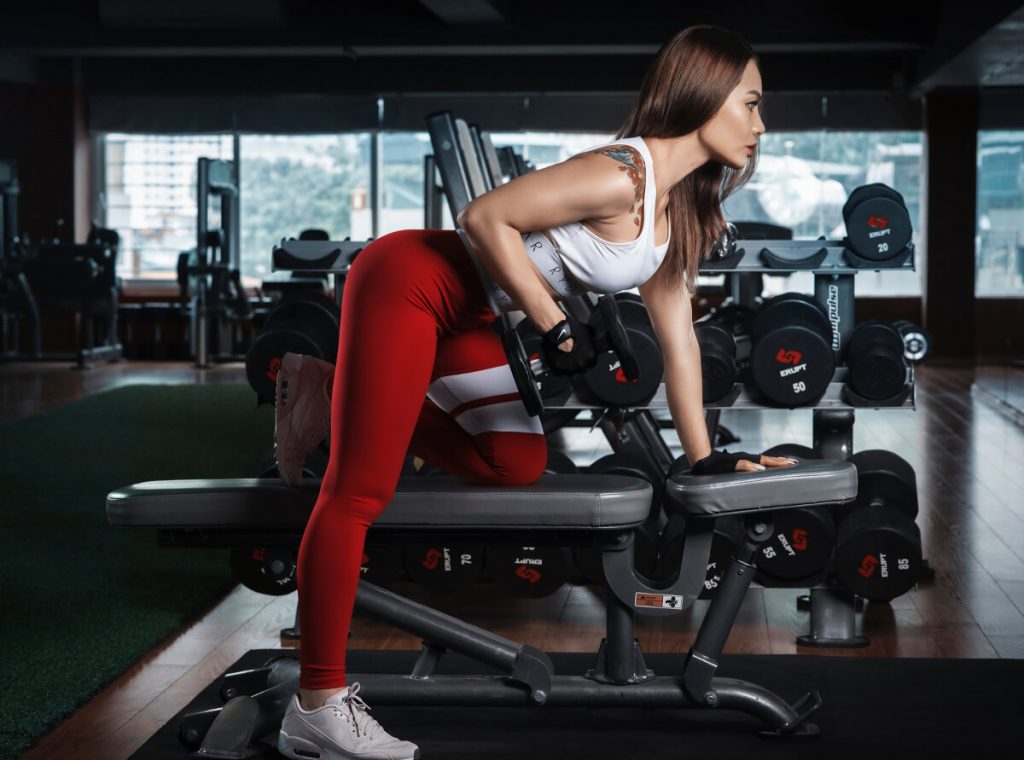 The Durability of the Weight Bench
Quality materials last a lot longer than cheap ones. This is the same across the board for all materials used to construct your weight bench.
Bad padding isn't dense, too soft, and you'll sink right into it.
You'll be able to feel that flat piece of metal or plywood, or worse, particle board, right against your back if the padding is low quality. If the padding is covered by thin fabric and isn't sewn very well, the cover will split and tear, revealing the foam beneath, which will promptly break down because it is exposed.
This can lead to your padding completely falling out and ruining your weight bench.
Make sure your bench is coated or powder coated so it won't rust or corrode.
This is especially important if your home gym is in an area that gets hot, such as a garage.
Weight Bench Versatility
Flat benches are great for smaller racks and cages, but what if you want a full range of motion or more versatility?
Will you be able to use this bench to do a variety of complex exercises?
Consider getting an adjustable weight bench, one that adjusts to incline, flat and decline positions.
When you can set the incline on your own, you'll be able to get a lot more out of your workout.
It depends on how you intend to use the bench, but you may find that it's worth spending a few more dollars for an adjustable bench that will expand your options.
What features should I avoid in my search for the perfect weight bench?
Peg or pin adjustments – peg or pin style adjustments on an FID or adjustable incline bench are, unfortunately, occasionally, a point of failure.
If these fail, you can be seriously injured if the bench comes crashing down with you and your weights on it. I know of one pin failure that sent a man to the hospital with a concussion.
Narrow feet – Avoid benches with narrow feet because they are not stable and can tip under even light weights. Look for feet with a wide of stance as possible.
Try not to save space by getting a narrower bench, your safety is more important.
Weight Bench Training and Exercise Routines
If you already have a great rack, a barbell with weight plates and a set of dumbbells check out the following weight bench routines.
If you still need to pick up a rack and barbells, check out this gym essentials article to see some great recommendations.
Build your back using the weight bench
This routine is done with your FID or adjustable incline weight bench and a decent set of dumbbells. Vince is on point as he moves through 10 different workouts to get your back ripped.
Since the routine calls for dumbbells, it is totally scalable and good for beginners and advanced athletes, it just depends on how much you can lift. Beautiful.
Build your chest using the weight bench
This routine uses simple moves beginners can easily master. It calls for a flat bench, a barbell and dumbbells.
He also does a few bodyweight exercises that use the bench. The routine is cumulative and weights increase on each rep.
A routine using ONLY a bench and bodyweight
All you have is a weight bench? No problem, you can use it to work your entire body.
Build a routine by choosing any of these 57 exercises you can do with only a weight bench. No excuses!
Weight Bench FAQs, Tips and Basic Knowledge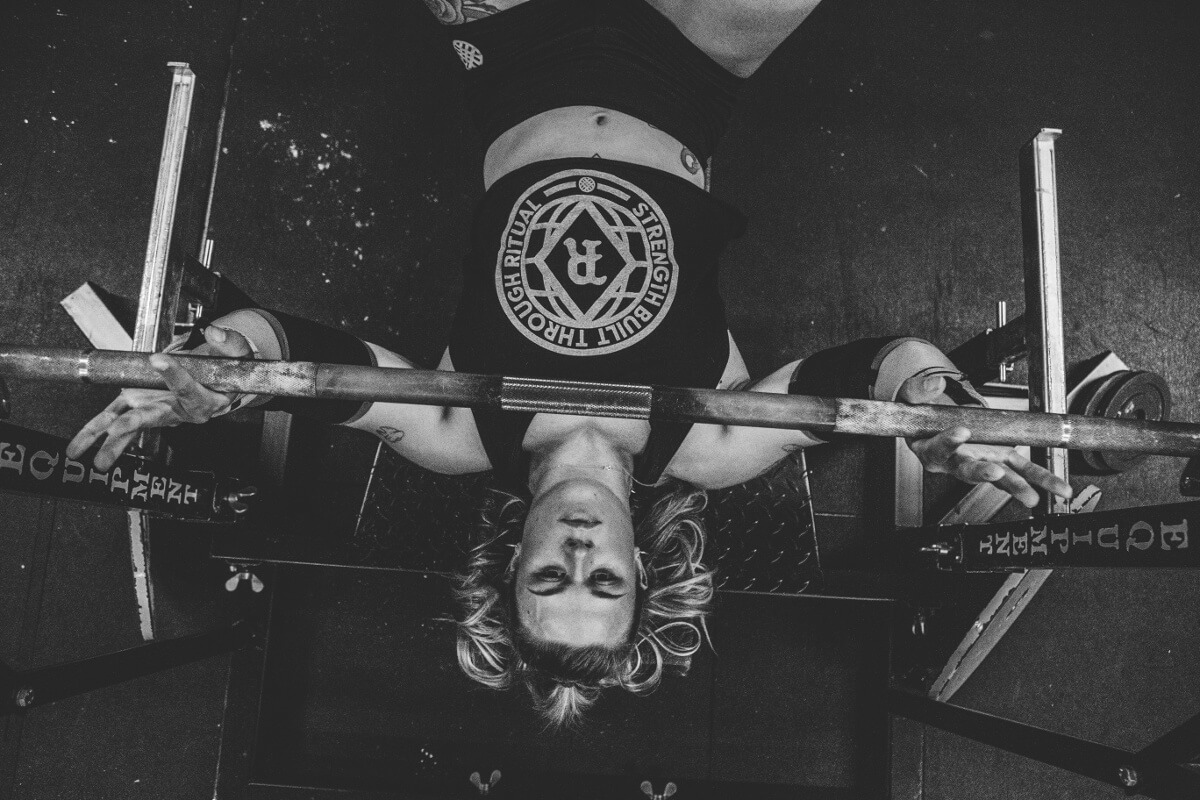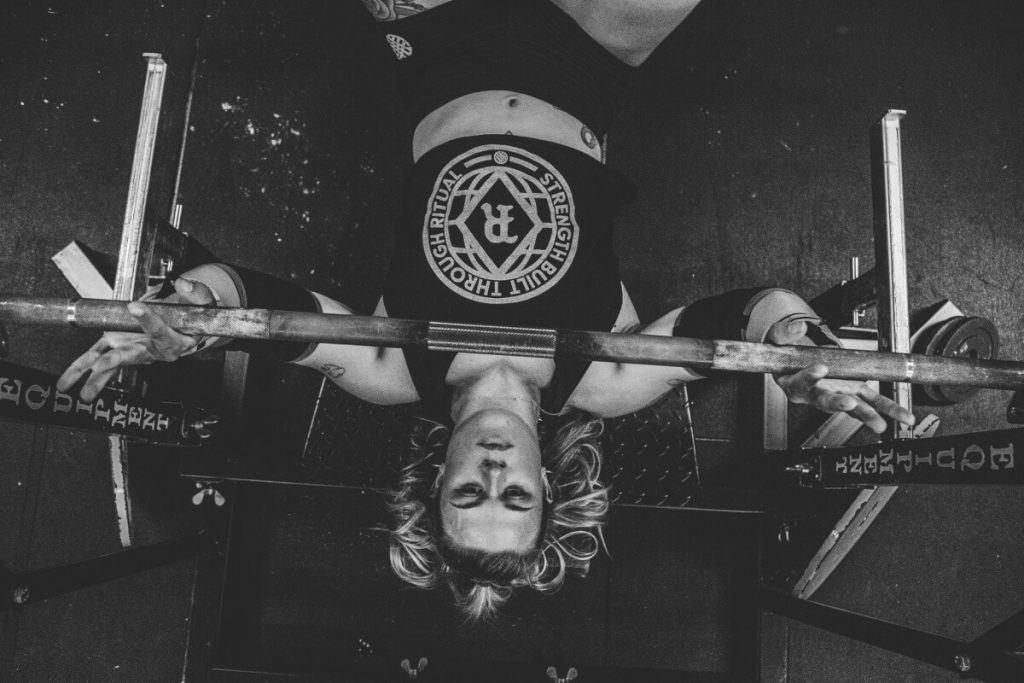 How do You Clean Your Weight Bench?
The pad of the weight bench should simply be wiped down after every workout. If you are sharing equipment and want to get more thorough, you can lightly mist the surface of the pad with disinfectant spray and wipe it down with a clean, dry microfiber cloth.
How Can I DIY a Weight Bench and Make a Weight Bench at Home?
I cannot, in good faith, recommend a homemade weight bench and equipment.
For starters, it has to be done right which takes some skill in either woodworking or working with metal. Building a weight bench can be unsafe.
Second, building your own may actually be more expensive. One of the best weight benches you can get, the Rogue 2.0 flat bench is just under two Benjamins.
If you want a less expensive bench, this Titan adjustable bench is a sweet deal, and safer than a DIY setup for probably the same you would spend building your own.
Are Weight Benches Safe?
Yes, if used correctly. See my notes above on what to avoid. Specifically, do not get a bench with narrow feet or one that uses pin adjustments.
How to Use the Weight Bench Correctly?
Yes, there is a way to use the bench correctly and you do not want to fail on this.
Jeff goes over some really helpful tips & shares some potent wisdom with Yáll, so do yourself a favor and watch this quick video so you can bench press like a pro and not like a bro.
There You Have It…
The basics of the mighty weight bench, the centerpiece of any home or garage gym.
Don't hesitate, pick out the best weight bench for you and get started on your home or garage gym today!
If you like what you see here and want more gear and equipment reviews and guides be sure and subscribe by entering your email address and hitting the send arrow subscribe button.
We will send you some free goodies once we receive your subscription.