Best Weight Benches For Your Home or Garage Gym & TOP 10 Reviews 2019
Your best weight bench should be the first piece of equipment you purchase when you're assembling your home or garage gym.
You won't be able to get much done without it.
You need this bench to work on many core areas for muscle building and strength training.
It will also become the central foundation for any other pieces of workout equipment you purchase. Power racks, cages, and stands all require a bench, and some workouts require the usage of a bench by itself.
Picture

Weight Benches

Our Rating

Available

Editors
Choice
Marcy Flat Utility Weight Bench
 
Nautilus Universal 5 Position Weight Bench
 
Body Champ Olympic Weight Bench
 
Rep Fitness Rep Adjustable Bench
 
Reebok Professional Deck Workout Bench
It may seem like a bench is a simple thing to purchase. It doesn't appear to be fancy and there's no need for bells and whistles, so you may feel inclined to grab the cheapest bench available.
Even the cheapest benches are still something of an investment, and they aren't an investment worth making. These benches can, and will, fall apart on you with use. Padding pops out, legs become wobbly, and parts will begin to rust. Pretty soon, you'll have to buy a new one.
Rather than buying a cheap bench just to get you through, it's better to think about how your investment will work in the long term.
Buying a good bench is a one-time investment.
If you use it properly and maintain it well, you'll probably never have to purchase another one. It's worth spending a little more now to avoid spending a lot more later.
What To Look For in the Best Weight Benches
If you're trying to pick the great benches from the bad ones, it can be difficult to tell the difference.
There's no shortage of overpriced garbage flooding the market, and you need to be able to distinguish that garbage from the benches that are really worth the money.
When investing in a weight bench, there are four core considerations you should be making: safety, comfort, durability, and versatility.
Safety
Safety is the most important. This bench needs to be strong enough to accommodate your weight, plus the weight you're lifting. If you weigh 200 pounds, the bench needs to be able to accommodate double your weight, or more.
This is why it's worth getting a bench in the first place, rather than using something like a table as a substitute.
You need your bench to be stable and secure to the ground. The material used to construct the frame should be rustproof and solid. Over time, cheap metals will warp or bend, causing your bench to become uneven.
Rusted benches lose their integrity as the metal becomes brittle, and may even collapse.
Do you want your bench to collapse while you're holding a 200 pound barbell above your chest?
A quality bench will be very heavy because of its solid metal construction. You want something that requires minimal assembly, having as many parts forged together as possible.
Every individual component you have to install yourself can create a weak point in the event that the bolts loosen.
Many weight benches have bolted components, and it's important that you regularly check these components to be sure that they're fastened tightly and that the bolts remain in good condition.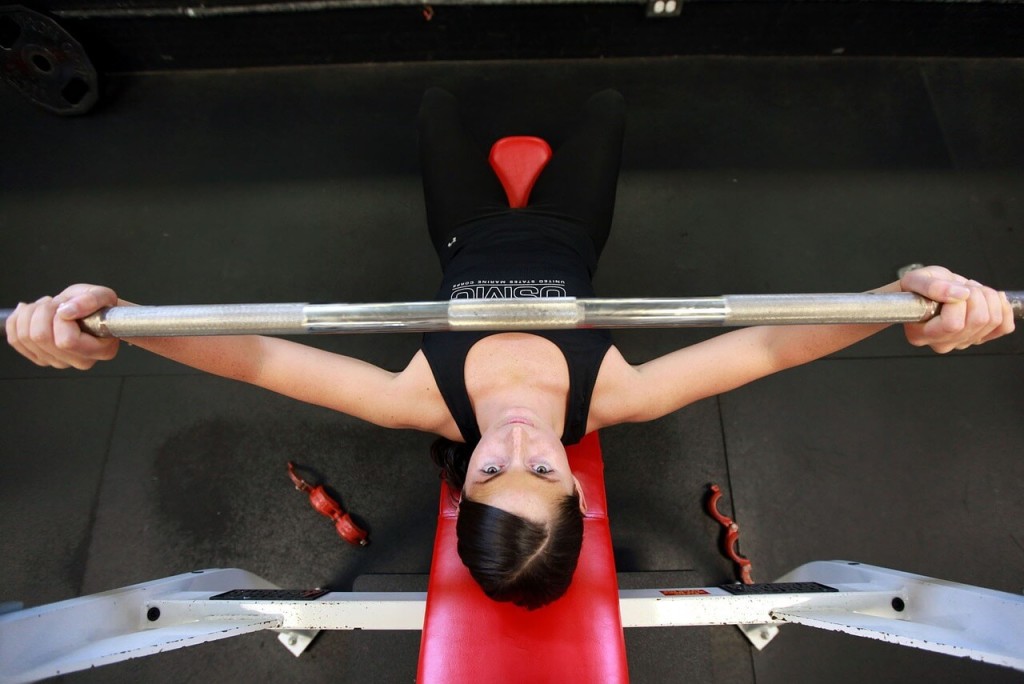 Comfort
If you have to lay on this bench an extended period of time performing strenuous activity, you don't want it to give you a back ache. Benches that have improper or insufficient padding can actually cause or worsen back injuries.
The thicker the padding, the better off you'll be.
The weights you're holding will cause you to sink further down into the bench, because you become heavier while you hold them.
A good bench should have enough padding to keep your body away from the flat metal surface, even when you're holding a large amount of weight.
Durability
Quality materials last a lot longer than cheap ones. This is the same across the board for all materials used to construct your weight bench. Bad padding isn't dense, and you'll sink right into it.
You'll be able to feel that flat piece of metal right against your back if the padding is of low quality. If the padding is covered by thin fabric and isn't sewn very well, the cover is prone to tearing.
This can lead to your padding completely falling out.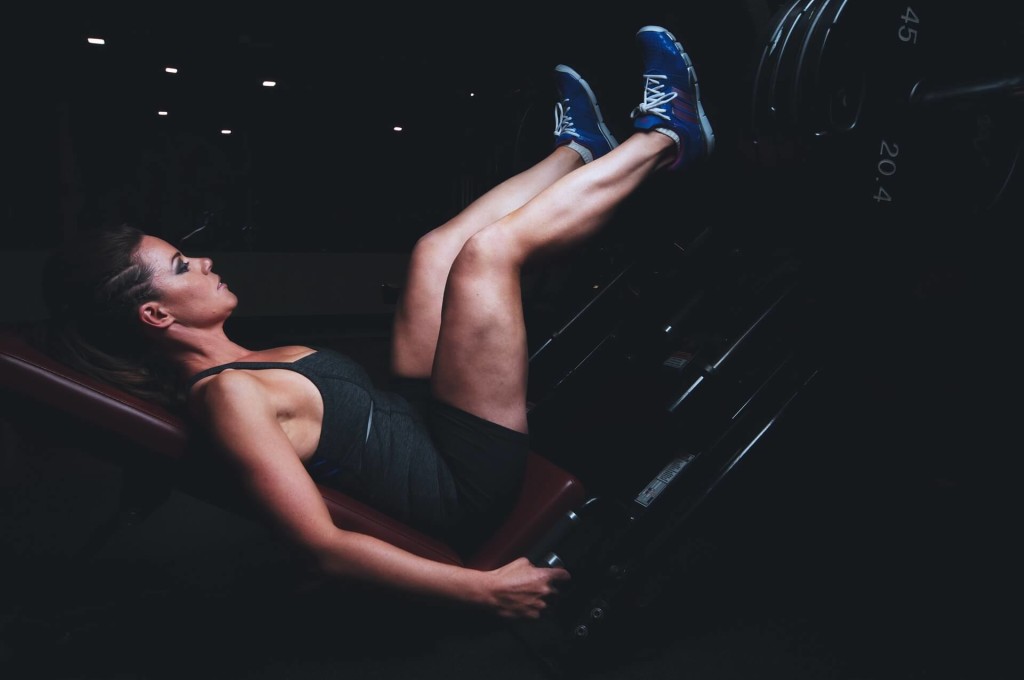 You need to know what metal was used to construct your bench. Good metals are rustproof and will not bend over time.
This is especially important if your home gym is in an area that gets hot, such as a garage.
Heat causes metal to expand, and it will contract again when it's cool. If your bench is made of a lesser quality metal, this heating and expanding can cause the legs to bow after a few years of use.
Versatility
Flat benches are great for smaller racks and cages, but what if you want a full range of motion?
Will you be able to use this bench to do a variety of complex exercises?
Consider getting an adjustable weight bench.
When you can set the incline on your own, you'll be able to get a lot more out of your workout.
It depends on how you intend to use the bench, but you may find that it's worth spending a few more dollars for an adjustable bench that will expand your options.
TOP 10 Best Weight Benches Reviews 2019
There's a pick on the list for everyone. If you're a beginner with a small gym or a wild enthusiast with a ton of space to work out, there's a bench for you.
These benches address a wide array of price ranges and specific needs.
Marcy Flat Utility Weight Bench
If you're looking for an entry level model that will get the job done, this bench is the best one you'll find.
It's small enough to fit in compact home gyms, and it suits a variety of needs. The bench is easy to move around for storage, or to place under different cages or racks.
It doesn't come with any accessories, so you aren't paying for anything you may not need. This is an excellent affordable bench.
Nautilus Universal 5 Position Weight Bench
Nautilus is a big name in gym equipment, and they've earned their stellar reputation. Nautilus is a major innovator, and they've created a unique bench.
It adjusts to five different positions, allowing you to engage your core in various ways as you work out.
The shape and padding also feature an ergonomic design for maximum comfort. With a 250 pound user weight limit and a limit of up to 430 pounds for user plus load, it's unlikely you'll ever grow out of this bench.
Body Champ Olympic Weight Bench with Preacher Curl
This weight bench replaces the need for so much equipment, making it an economical fully comprehensive kit. All of the attachments will allow you to do anything you can dream of, and because they're all part of one piece of equipment, it's excellent for saving space.
If your home gym is compact and you don't have space for extra racks and curling equipment, you'll save a bundle of money and a ton of square footage by opting for this bench.
Body-Solid LVBP Leverage Bench Press
The majority of people looking for a bench want to use that bench specifically for presses. Bench pressing is one of the most popular exercises for muscle building and strength training.
This bench comes with the pressing equipment already built on, making it safer, quicker, and easier than using multiple pieces of equipment to set up a pressing station.
Though this bench is kind of a one trick pony, it's perfect weight bench for you if you're only looking to learn one trick.
IRONMAN Triathlon X-Class Light Weight Bench
This bench is the cream of the crop. With 1,500 pounds of real weight capacity and a maximum user height of 6 foot 4 inches, the tallest and strongest people of the world will be able to use it without error.
This bench is constructed to the maximum specifications.
You're getting a preacher curl and leg development attachment with this bench, making it an even sweeter deal for the price.
Marcy Folding Utility Bench
Not only is this a durable and reliable utility bench, but it also inclines a few levels. You're getting the versatility you desire, all wrapped up in comfortable long-lasting upholstery.
The biggest draw to this bench is another feature it offers – it folds up.
If your gym space isn't large enough to leave your bench open at all times, you can fold it up and tuck it in a corner until you need to use it again.
No more crowded home gym!
Rep Fitness Rep Adjustable Bench
This bench features seven different lockable positions, and an impressive weight capacity. It's rated for up to 1,000 pounds, and you'll never need a bench that can handle more than that.
The leg rollers and padding are coated in a durable vinyl, which makes this bench easy to clean.
You won't have to worry about it smelling stale from sweat absorption. When you're done, you can simply wipe it down with a disinfectant wipe. This is an awesome convenience for people who share workout equipment.
Soozier Adjustable Home Fitness Weight Bench
This bench adjusts to ten different positions – 6 back positions, and 4 seated positions. The leg piece is completely independent from the back piece, making it easy to set the bench into any configuration that you desire.
This model is loaded with wheels, making it easy to move when it's not in use. The bottoms are also lined with skid-proof protectors, so you won't have to worry about damaging your gym floor.
Reebok Professional Deck Workout Bench
If your workout area is somewhere open to the elements, you'll love this bench.
The outside is plastic coated, preventing weather damage to the internal metal components. This bench is adjustable to three different inclines with a simple clip and resistance tube system.
It sits low to the ground, so you can also use it for standing exercises, such as stair-steps. The internal storage compartment will allow you to keep workout accessories, such as small weights or resistance bands, in an easy-to-access location.
Ironmaster Adjustable Weight Lifting Bench
Not only does this bench have an exceptional weight rating of 1,000 pounds and an impressive 11 incline settings, it also serves as a foundation for just about anything.
You can use it alone, with cages, or with racks.
If you don't want to buy a bunch of separate equipment, the brand has created attachments that fit right onto this bench. You'll be able to create a customized bench, and use it however you want to.
There are so many different benches that serve so many different purposes.
Now, all you have to do is decide which one you'd be thrilled to have in your home gym as the best weight bench.