TOP 14 Best Adjustable Dumbbells Reviewed 2023: From Powerblocks to the Ironmaster
A rack full of heavy, tough, mean looking Hex dumbbells will make your gym look absolutely stacked.
But let's be real here.
Not all of us have the space to stack a set of Hex weights against the wall.
If you are limited on space, adjustable dumbbells are the way to go!
If you're here, you're probably looking for a set of the best adjustable dumbbells.
I have what you are looking for!
I reviewed 14 of the best adjustable dumbbells for your home gym and included a buyer's guide to help you decide.
TOP 14 Best Adjustable Dumbbells 2023
This list includes adjustable dumbbells of all varieties in a wide range of prices. You'll be able to find something within your budget and weight range to fit your needs.
Since all of these come highly rated and recommended by real lifters, you know you're getting your money's worth with any of the picks on the list.
If you're interested in adjustable dumbbells, you may have some questions about which dumbbells are best for you.
Buying Guide – Deciding what Set is Right for You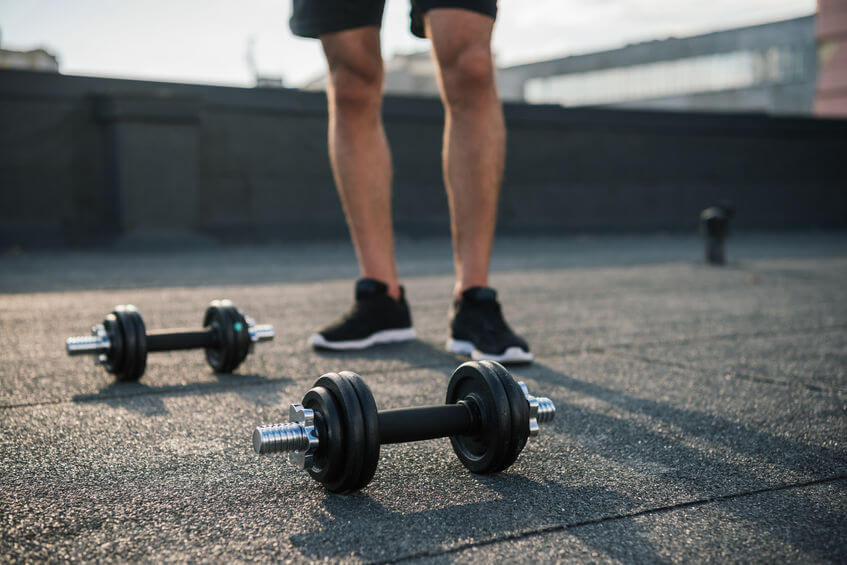 Adjustment Speed, How Long do They Take to Adjust
One reason standard fixed dumbbells are so well-loved is they are easy. To change the weight, just pick up a different dumbbell.
Adjustable dumbbells have this one minor annoyance. They take some time to adjust. For some, it is a few seconds, for others a bit longer.
You are a busy person. You value your time, right?
So look for a set of adjustable dumbbells that has a reputation for being fast and easy to adjust.
Weight – How Much Can or Will You Lift?
This seems like a no brainer, but I will mention it anyways. Adjustable dumbbell sets come in a pretty wide range of Min and Max weights.
Some sets max out at 25 lbs on each dumbbell and some max out at around 100 lbs or more.
Decide how much you want each dumbbell to max out at. This will narrow down your choices a lot, and make it easier to choose the best adjustable dumbbell for you.
If you need a dumbbell that weighs more than 165 lbs, it is time to start looking at Olympic weights. They make Olympic dumbbell bars that can be loaded pretty heavy.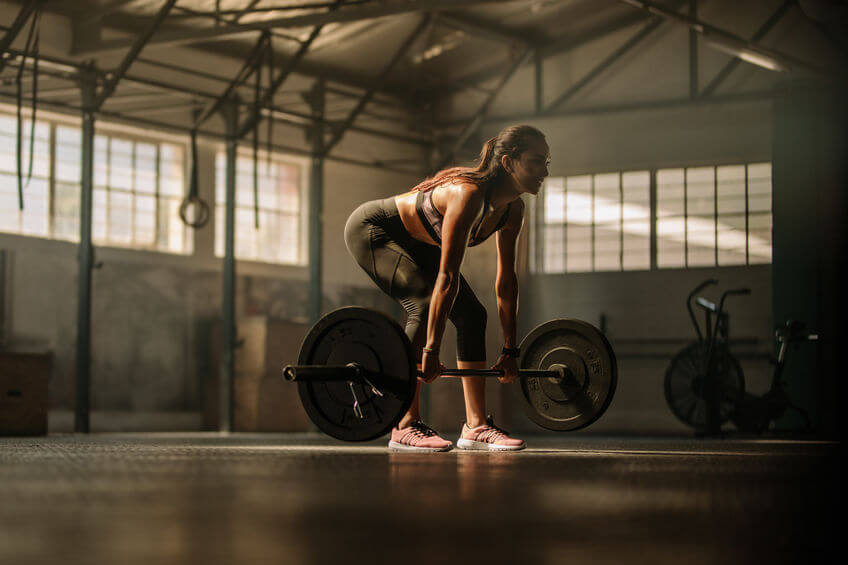 Shape. Hint: You Want a Flat side
Picture this. You are lying on your bench, with the dumbbells still on the floor. You are really looking to challenge yourself, so you have 35 lbs (or whatever weight challenges you) stacked on each dumbbell.
Now you grab each dumbbell and place it on your thigh so you can maneuver them into position.
Now ask yourself, what do you want right now, a dumbbell with a rod sticking out the end, or a dumbbell with a flat side?
Fixed hex dumbbells are so popular because they do not roll around and sit comfortably on your thigh as you get into position or rest between sets.
Now, you want those same benefits for adjustable dumbbells, especially if you lift heavy weights. Adjustable dumbbells with a flat edge are best, especially for heavy lifters.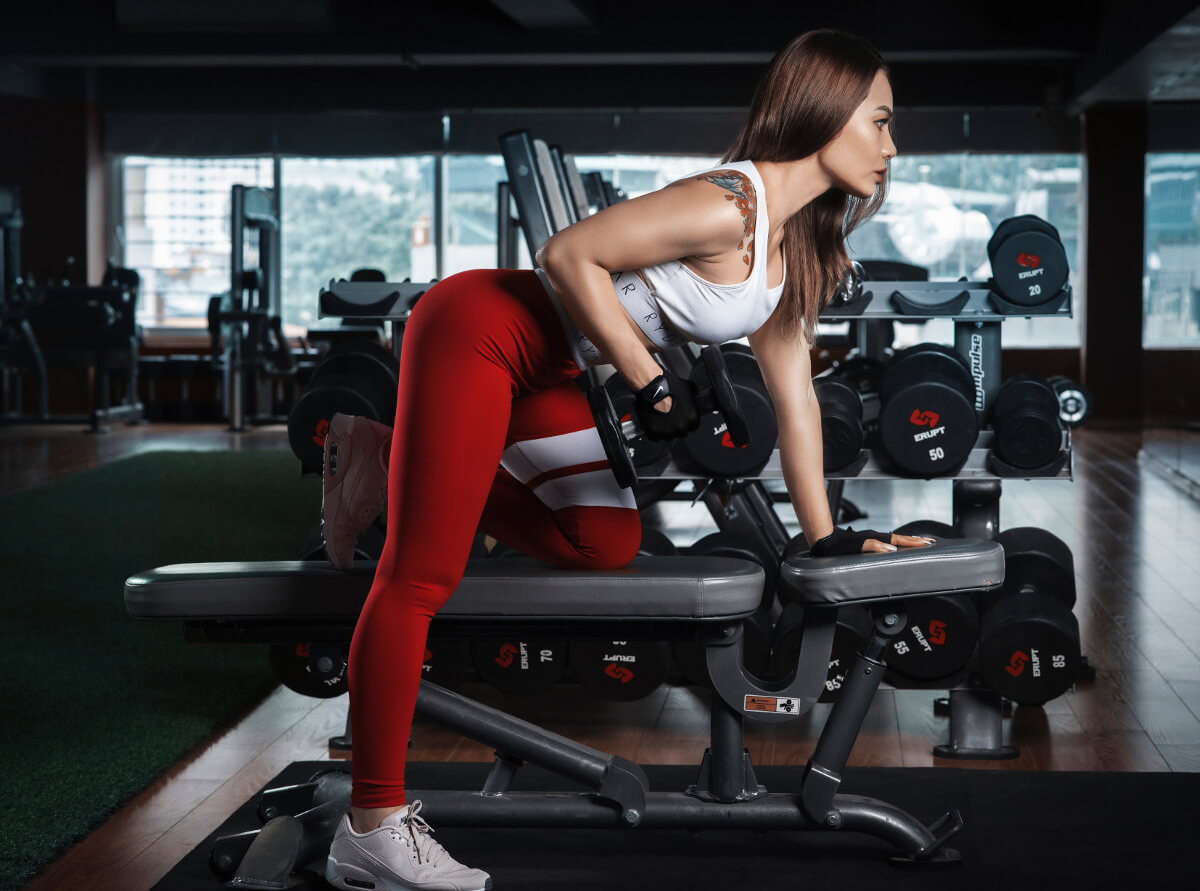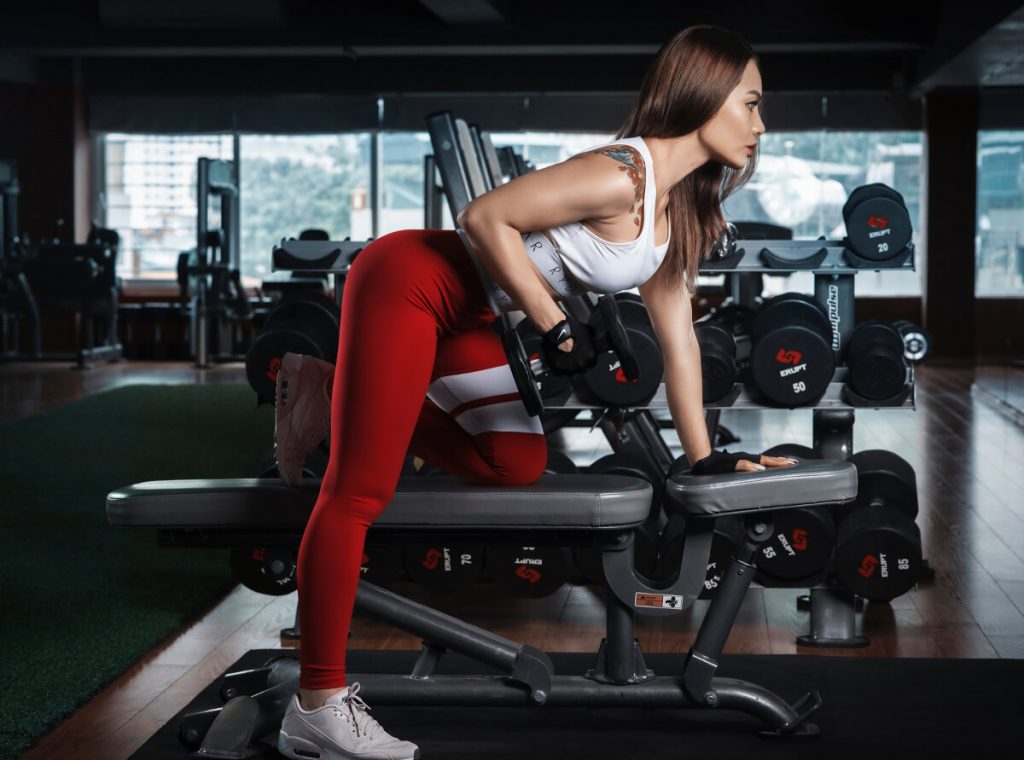 The Dark Side of Adjustable Dumbbells
Adjustable dumbbells are the right choice when you are limited on space, but adjustable dumbbells are not perfect.
They do have pitfalls you should be aware of.
You can't, or more accurately, should not, drop most adjustable dumbbells. Most are not designed to hit the floor fully loaded. They can be damaged making them harder to adjust.
Standard fixed dumbbells can be dropped, if you don't mind damaging the floor.
If you need adjustable dumbbells that are safe to drop, look at IronMaster or Yes4All dumbbells.
Who drops dumbbells anyways?
People who lift to failure, that's who. Challenging yourself and lifting a weight that is heavier than you normally lift could potentially lead to dropping the weight.
Olympic lifters routinely drop weighs.
It is common for heavy lifters to drop weights, so choose your adjustable dumbbells carefully.
Adjustable weights have a "high" upfront cost, relative to fixed weights, which you can theoretically buy piece by piece.
But when you compare a nice set of fixed weight hex dumbbells with a set of high-quality adjustable dumbbells, the cost difference is actually not too big.
Benefits of Adjustable Dumbbell Sets
The best thing about adjustable dumbbells.
Location, location, location!
If the real estate you have to dedicate to your home gym is minuscule you may be interested in how little room adjustable dumbbells occupy.
Space savings are the biggest benefit to adjustable dumbbells, and it is a pretty compelling benefit to boot.
If you:
Then adjustable dumbbells are the right choice for you!
Different Styles of Adjustable Dumbbells
Adjustable dumbbells can be adjusted using one of three adjustment styles.
Caps or Collars
How does it work: With a cap or collar, you screw the collar off, add the weight plates to the bar, and screw the collar back on.
Pros
Cons
Selector Pins
How does it work: With Selector pin dumbbells you place the pin in place at your desired amount of weight. When you lift the weight out of the holder, the plates you don't want to use will stay behind.
Powerblocks use a pin style selector.
Pros
Cons
Dials
How does it work: Dial style adjustment dumbbells are the easiest to use.
You select the weight by dialing in your desired amount on the dumbbell, and the dial leaves the other weights behind. Bowflex and Stairmaster adjustable dumbbells use a dial style.
Pros
Cons
Adjustable Dumbbell FAQs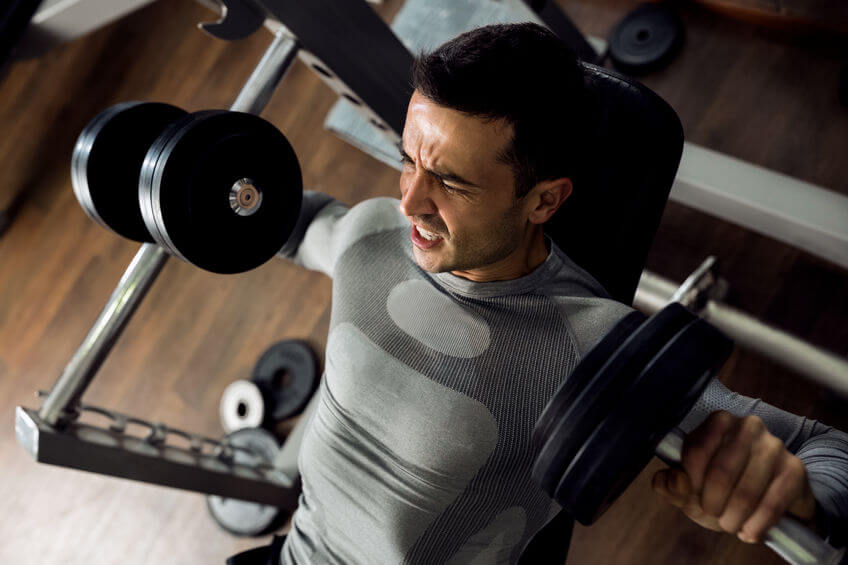 What is the Difference between Powerblock Elite vs Powerblock Sport vs Powerblock EXP?
Powerblocks offers many different models, and three of the most popular Powerblock models are featured here: The Sport, Elite and EXP.
Sport Model
The Sport model is the most economical and has the lowest max weight. Powerblock sport is the model for beginners.
The sport model featured here is non-expandable and each dumbbell has a max weight of 24 lbs. You can adjust this model in 3 lb increments.
Elite and EXP
Both the Elite and EXP models shown here start at a max weight of 50 lbs each dumbbell and they are both upgradeable to 70 lbs max each and again to 90 lbs max each, making them both good for serious lifters.
They can be adjusted in 2.5 lbs increments thanks to the 2.5 lb adder weight included.
The difference between the elite and the EXP models are in the handle and how much wiggle room they have.
Which Adjustable Dumbbells are Best?
If you ask most bodybuilders and weightlifters they are going to tell you either Powerblocks or IronMaster.
Granted, neither of these options is the least expensive. In fact, if you opt for the heaviest max weight upgrades, both are more expensive than all the Hex dumbbells I reviewed.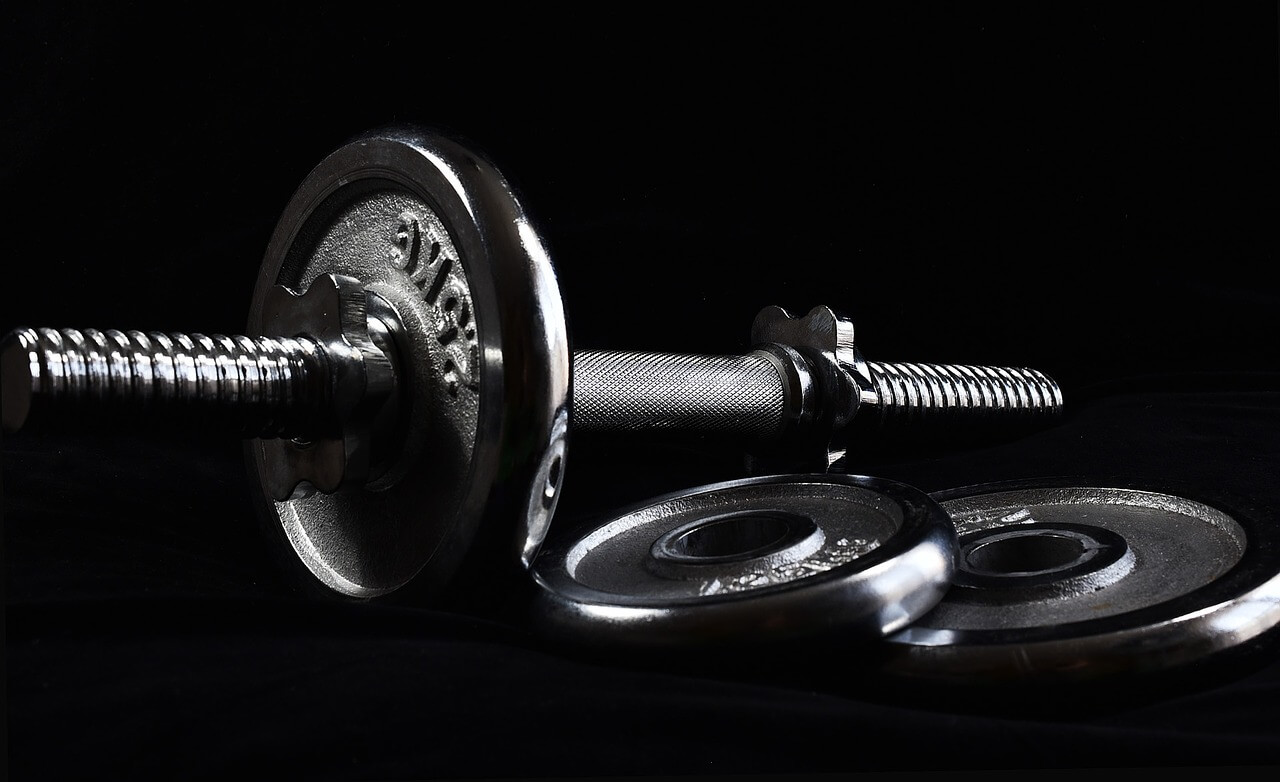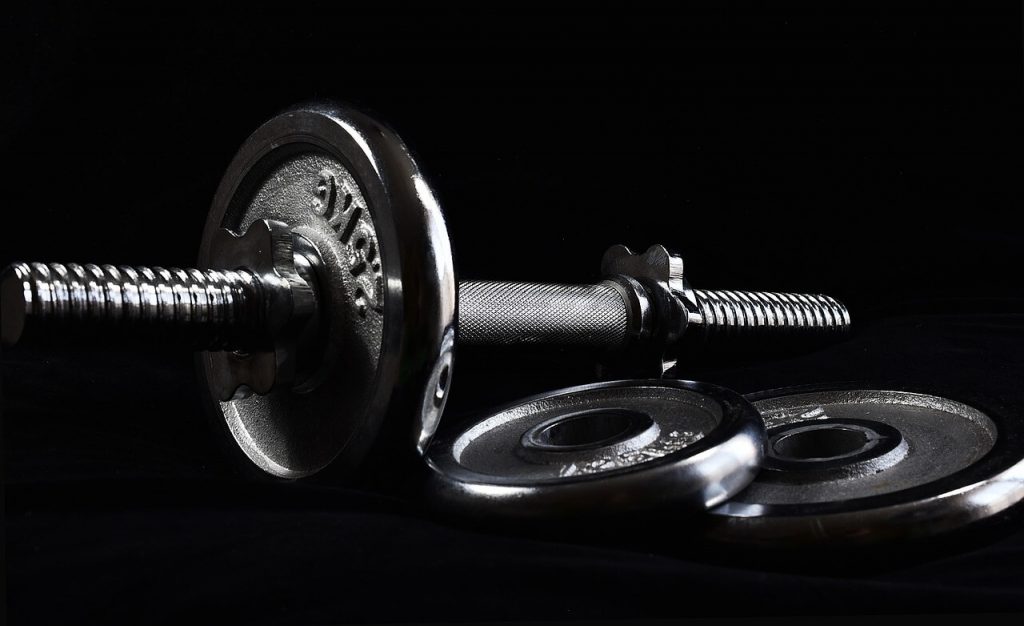 What are the Best Cheap Adjustable Dumbbells?
OK, now you are talking.
The big guys, Powerblock and IronMaster will always win as the best adjustable dumbbells, but for people on a tight budget there are some respectable options that don't hurt the budget so much.
My choice for best cheap adjustable dumbbells are the Yes4All adjustable dumbbells. They max out at 100 lbs each dumbbell, which is more than enough for most lifters.
The Yes4All are a third of the price of the top competitors when you factor in upgrades…
But…
They Yes4All have a downside. They are tedious to adjust and they have you leaving weight plates you are not using lying around, which could be a hazard in a small home gym.
Can You Drop Ironmaster Dumbbells?
Yes! If you need to fail a lift, the Ironmaster adjustable dumbbells are designed to be dropped. This is one of their advantages over Powerblocks.
Ironmaster adjustable weights also look and feel more like standard dumbbells than Powerblocks.
Can You Drop Powerblocks?
Powerblocks are not designed to be dropped, so I advise against it. A small drop from no higher than a foot should be OK, according to Powerblock, but no higher.
If you want adjustable dumbbells that are safe to drop, I recommend the Ironmaster dumbbells.
Which Set is Faster to Adjust, the Powerblocks vs IronMaster?
The Powerblocks are faster to adjust, which is why they are so popular.
Ironmaster does not use any plastic or dials to adjust. They have a metal pin lock system which takes longer to adjust than Powerblocks.
Are Adjustable Kettlebells any Good?
Both Powerblocks adjustable Kettlebell and Ironmasters adjustable Kettlebell are great adjustable kettlebells.
The Powerblock adjustable Kettlebell adjusts up to 32 lbs and has an iron outer shell, making it feel like a standard Kettlebell but replaces 4 Kettlebell weights in your gym.
The Ironmaster has a higher max weight of 57.5 lbs and has more adjustments too, replacing 6 kettlebells, plus there are expansion packs available too.
If you are considering kettlebells for your home gym take a look at the best kettlebells reviewed here.
Conclusion
I hope these 17 reviews give you a good idea of what the market has to offer and you find the best adjustable dumbbells.
When you are done searching for the best adjustable dumbbells, why not check out our reviews of the best compact home gym equipment and the best dumbbell weight rack here.
Do you love gym gear? We share your passion. Get all the latest gear reviews and garage gym news by signing up for our newsletter.