TOP 21 Best Rowing Machines for Your Home Gym [Beginner's Guide & Reviews 2023]
Are you down to erg? I think you are or you wouldn't be here.
Erging is rowing using a machine as opposed to being on the water or OTW. Rowing machines are also sometimes called ergs.
Whatever you call them, they captured the attention of CrossFitters, Bodybuilders and are finding their way into more and more gyms for a good reason.
Why?
Because erging is efficient, engages every major muscle group, and blasts away calories at sonic speed.
Erging is not easy. It's a serious cardio workout.
But it's also pretty low impact, and fast.
I will get into the benefits of rowing in a minute. I will also cover which muscles rowers work, how to choose the best ergometer for you, and start with reviews of 21 of the best rowing machines of 2023.
TOP 21 Best Rowing Machines of 2023
Rowing Machine Buyers Guide
Follow my guide and I promise you, not only will you find the perfect rowing machine, but once you start using it, you will crush all of your fitness goals in no time.
Rowers may seem complicated, but many personal trainers are quick to sing the praises of the power of the rowing machine…
…AND THERE IS A GOOD REASON FOR THAT!
The best rowing machines deserve praise.
Erging is one of the quickest, most thorough full-body cardio workouts you can get.
The 2 most challenging things about rowing machines are perfecting your form, and deciding which one to get.
The kind of machine you choose makes a difference!
It would be a shame to invest money in a piece of workout equipment that isn't quite right.
Consider this your ultimate shopping guide for the best rowing machine for home.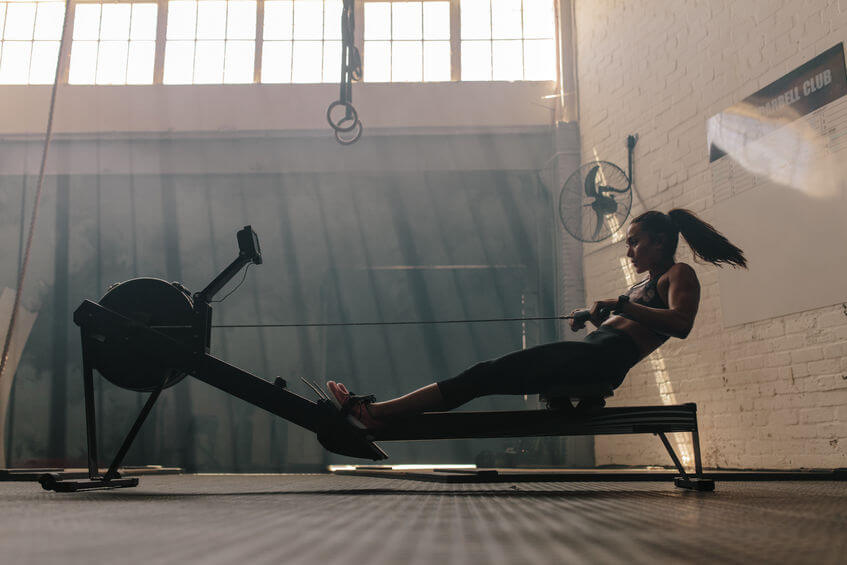 Why Buy a Rowing Machine?
Investing in a rowing machine economically. When you workout on a rower, you're engaging your upper body, lower body, and core simultaneously.
Erging is a speedy workout that hits every key zone. Rather than buying multiple pieces of separate equipment and trying to get in a few separate sessions, the rower can do it all in one.
Now STOP and Think About This…
How often can you access a canoe and lake? How long does it take to prepare for a rowing trip?
It's a lot of work, and owning a rower makes a rowing workout accessible and uncomplicated.
Rowing Machines are Low Impact
The best rowing machines also provide a low impact workout, which is surprising when you consider the intensity they bring to the table.
There's virtually no impact on your joints when you row. You're building muscle and shedding pounds in the process, all without the risk of impact-related injury.
Rowing Machines Save Space
Rowers are a great option for people with small home gyms who may not have room for large equipment. Rowers have a small footprint and can replace several pieces of gym equipment, maximizing your investment.
NO! ROWERS DON'T TAKE A LOT OF SPACE.
Many rowing machines are designed to fold up when they aren't in use, making their use of space even less.
A rowing machine is practical, powerful, and useful.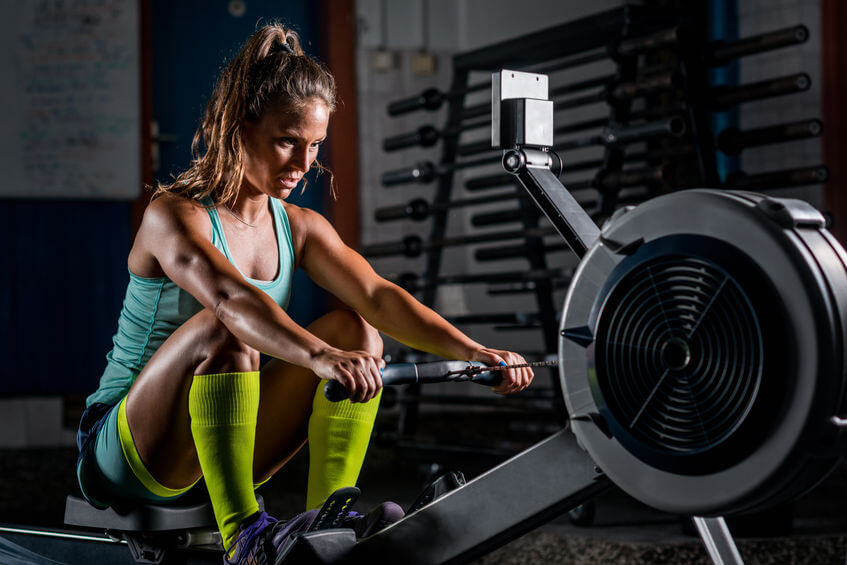 How to Find the Best Rowing Machine?
Picking the right rowing machine may seem tricky at first, but the process becomes a lot easier when you know what you're looking for. Some rowing machines are made with a quick workout in mind.
They're great for cardio, and a little bit of muscle toning.
Other rowing machines are heavy duty, and the resistance will provide you with intense muscle building.
If you're looking for a rowing machine that can do it all, it may be worth spending a little more on a premium model.
When you think about the other equipment you won't have to buy, the investment practically pays for itself.
THINK LIKE THIS: WHAT'S BEST FOR YOU!
If you are in the market for a new rower, it is likely you are looking for some additional equipment to your home gym or maybe a rower is the first piece of equipment for your home.
In this case, you may be asking yourself…
What is the best indoor rower?
The rowing machine you are looking for can be simple. The best indoor rowers are often the same ones you see in the gym. For example, the Concept 2 rower is indeed one of the most popular rowers found in the gym and in home gyms and is well known as the "CrossFit Rowing Machine".
The main thing is understanding the differences between rowing machine styles.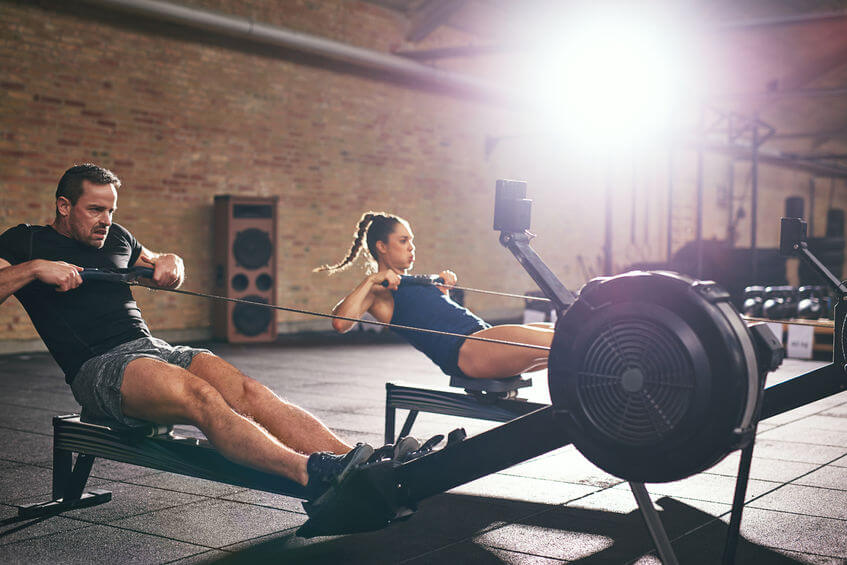 What Are The Different Kinds or Styles of Rowing Machines?
What is the difference between an air, hydraulic, magnetic and water rower?
Every style of rowing machine is a little different, though they all provide a similar rowing experience.
Machines with fixed handles will generally cost you less money but will be the same as rowing on water.
While the workout will be mechanically similar to real-life rowing, the handles prevent it from engaging muscles the same way.
READ CAREFULLY AND LEARN THE DIFFERENCES.
The four different types of rowing machines are:
Once you understand how different rowing machine types work and how they create resistance, it will be easy to select the machine and experience you desire.
Water Flywheel Rowing Machines
Water rowing machines provide you the most authentic experience any rowing machine can give you.
The handles are attached to paddles suspended in a tank of water.
Adjusting the amount of water in the tank can help you customize your resistance. Like real rowing, the resistance will naturally become higher as you row faster.
Because of this, you won't have to worry as much about adjusting your resistance – you'll naturally learn to row harder and faster, making your workout more intense as you learn and progress.
OK GREAT! BUT HOW DO I STORE A WATER ROWER?
Water Rowers are much heavier and a bit more difficult to store, but if you have space, these are top-of-the-line. Many can be stood up on end without leaking water.
Air Flywheel Rowing Machines
With an air flywheel, you're basically powering a large fan. They can get a little loud, but the workout is great.
Like the water rowing machine, the air rower will offer you more resistance the faster you go.
Depending on the model you select, you may also be able to manually set the intensity by adjusting a valve that directs airflow to the wheel.
You'll be able to naturally acclimate to the higher intensity simply by practicing and rowing faster.
Is the best type of rowing machine the air powered rowing machine? ARGUABLY, YES!
Many professionals say that this is the best type of rowing machine there is, and even some Olympic athletes choose to work out with air resistance rowing machines like the Concept 2.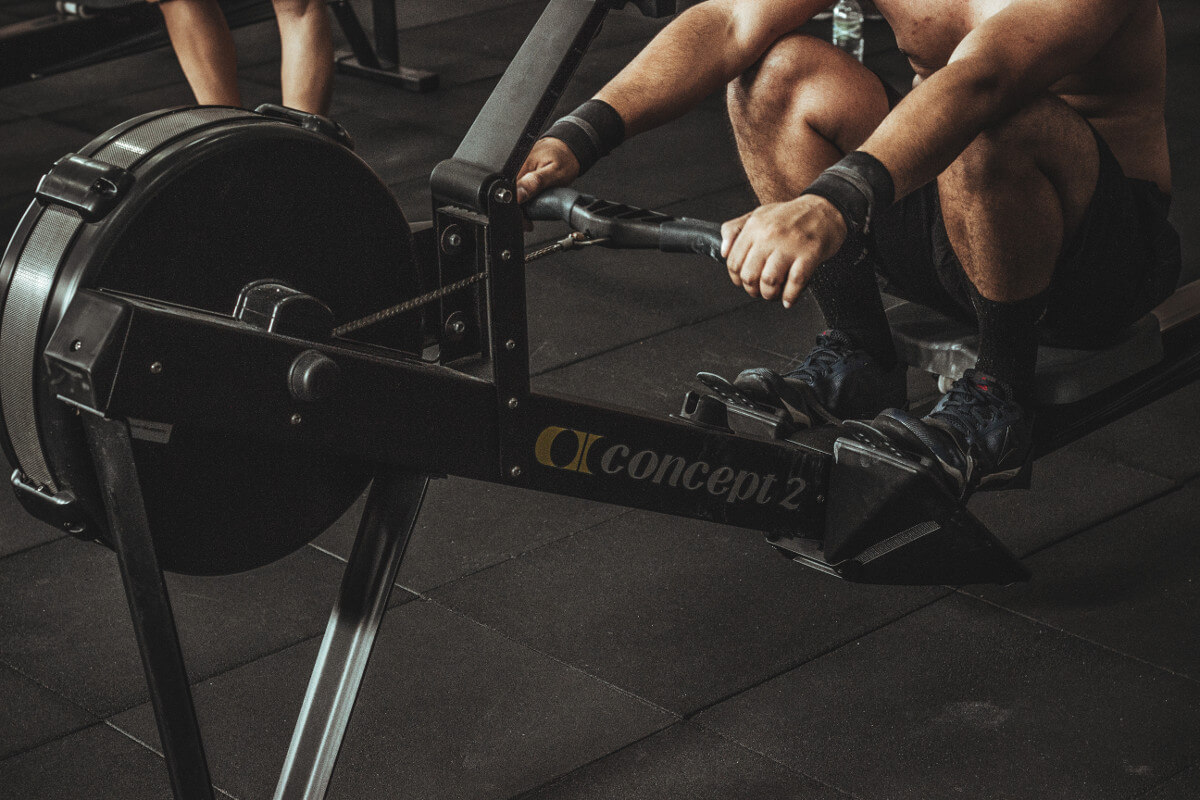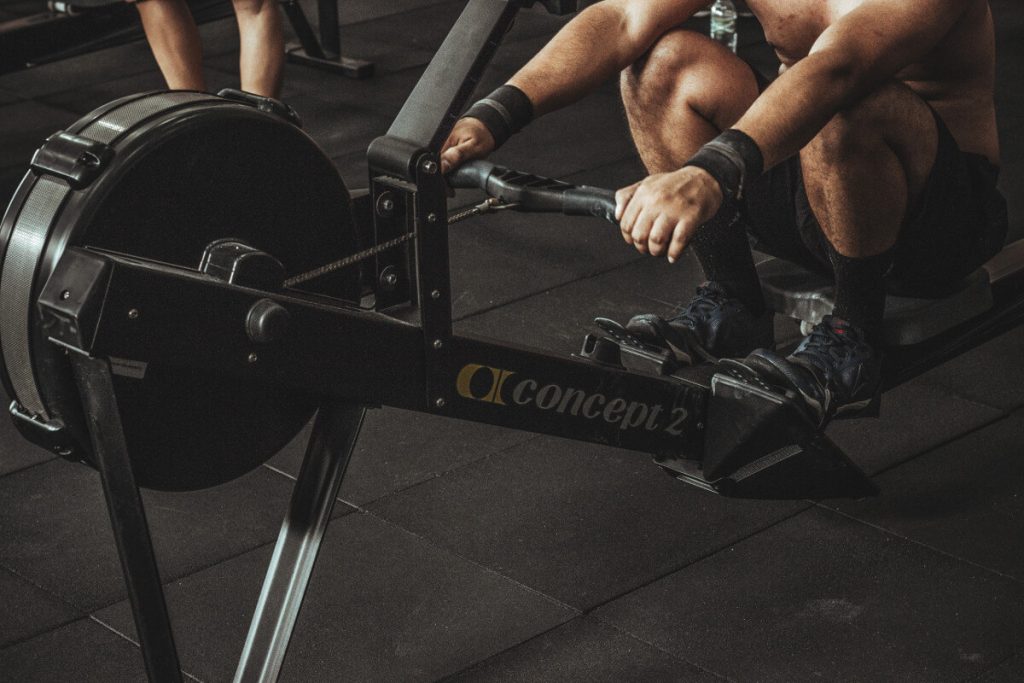 Hydraulic Resistance Rowing Machines
These rowers are powered by hydraulic pistons, which are affixed to the handlebars. While hydraulic rowers may be adjustable, the way the pistons are attached makes the handlebars immovable.
For example, the Kettler Favorit Rowing Machine has 50 resistance levels to vary your intensity and add challenge to your work out.
Hydraulic rowing machines are generally less expensive, but they don't offer as much versatility.
If your main concern is building up your arms, however, you may find that a hydraulic rower is the one you've been looking for.
Magnetic Flywheel Rowing Machines
Magnetic resistance is a popular style of resistance on rowing machines. They require no air, no water, and the resistance remains constant throughout the stroke.
These magnetic flywheels use complex electromagnets to provide the resistance necessary for an intense workout.
In most cases, the resistance is adjustable, so you can amp up the resistance as you gain experience using your rowing machine.
With less expensive magnetic rowers, the resistance may not be very high, and you may outgrow the machine quickly.
If you decide to opt for a magnetic rower, make sure the one you're getting can be customized to suit your needs.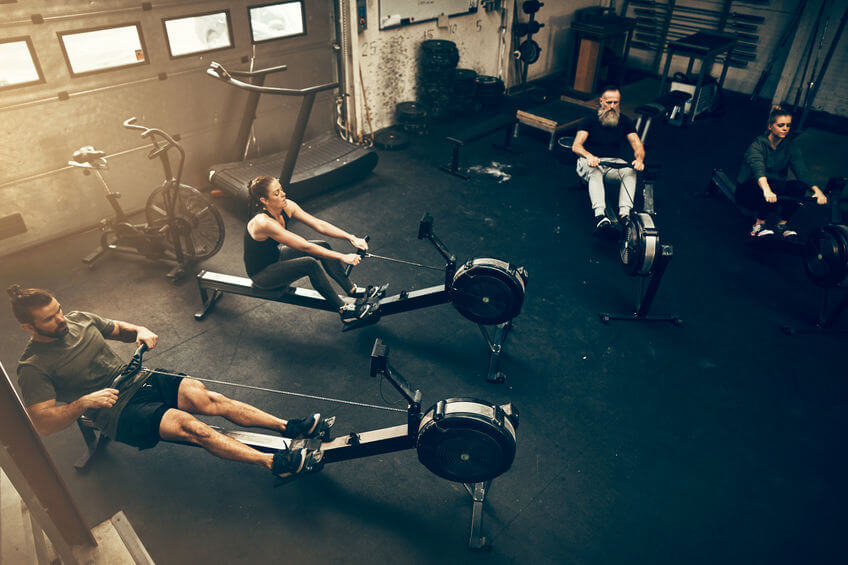 How Easy or Hard is it to Maintain a Rowing Machine?
It depends on the type of rowing machine you choose.
How to Maintain a Water Rower?
If you have a water resistance rowing machine you might need to change or add some water from time to time. Generally, you change the water in a water rower every 6 months.
Several models listed in the reviews above will not need a water change for many years. There are also maintenance free models if that is important to you.
Need more info? Check out this quick WaterRower maintenance video.
How do I Lubricate a Rowing Machine?
The rolling and sliding parts of each rower should be lubricated in order to keep the motion smooth and working well.
Everything else depends on how you use the machine. Use it right, and there should be no significant problems with any of the models I have reviewed!
Here are some specifics on how to maintain your rower. This video takes you to step by step and shows you how to clean the rail, maintaining and oiling the chain and more.
Is There a Way to Reduce the Noise on My Rowing Machine?
Not really!
If you are looking for a quiet piece of equipment, you might want to consider a water resistance rowing machine. They are known to be quieter than any other types of rowing machines.
You can try and reduce the vibration the machine creates by placing a stable piece of fabric under the legs of the rowing machine.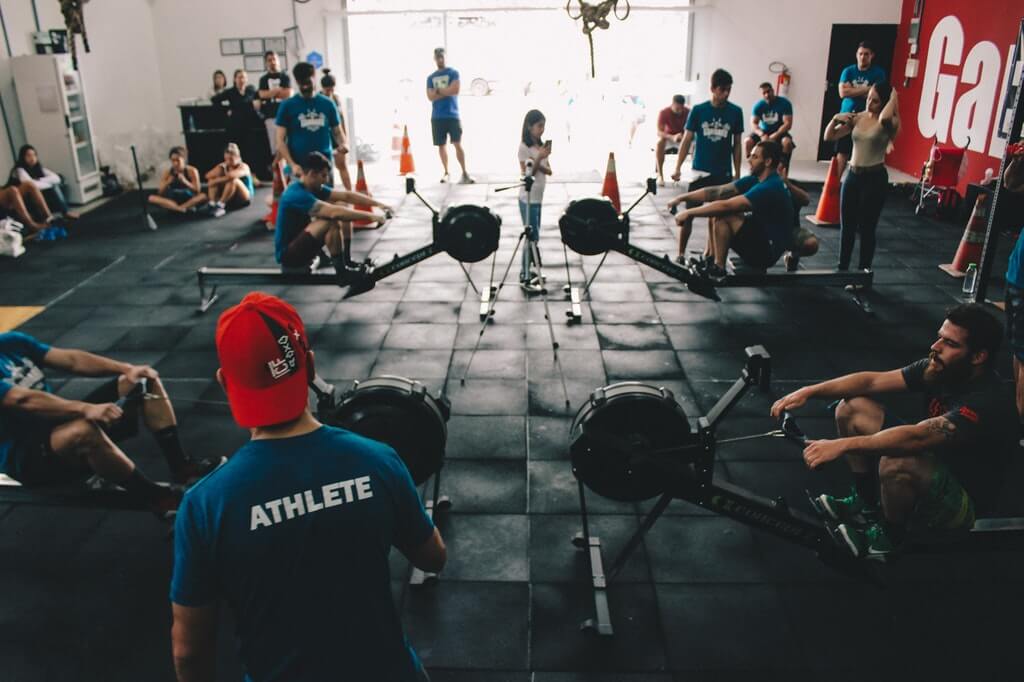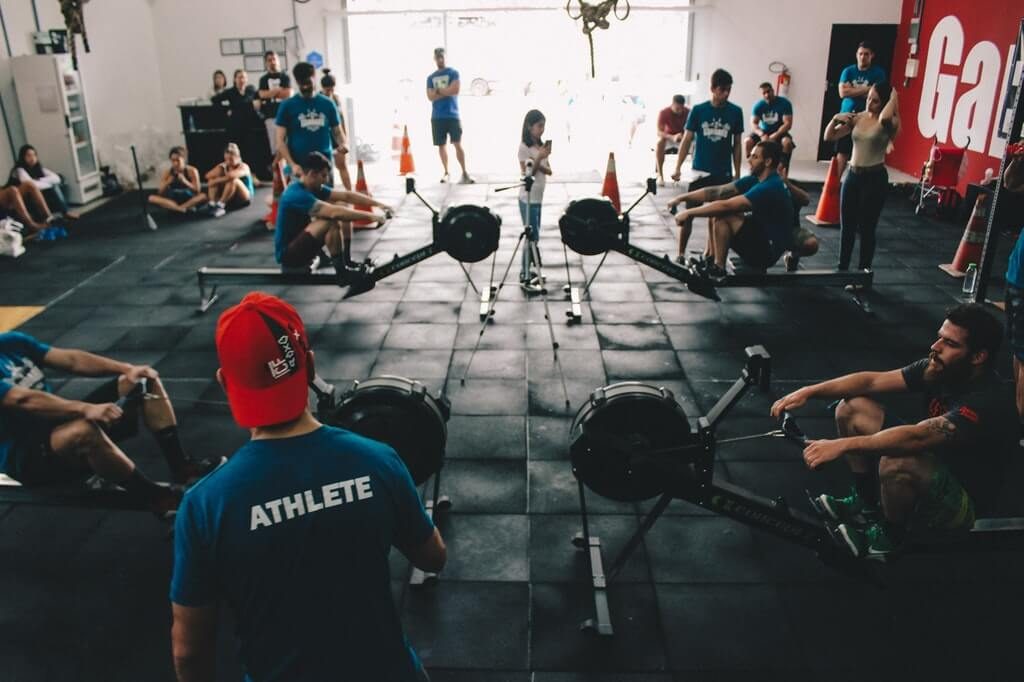 How You Can Get the Most out of Rowing and How To Use
Erging is a technical movement, and if you want to get the most out of rowing, you must learn to row correctly.
Here are some tips to get you on track.
Need more guidance?
This video will show you how to erg:
Looking for Rowing Machine Workouts?
This follow along workout is 20 minutes where the intensity increases each minute followed by a decrease in the same increments.
This is a mid-level workout designed to allow beginners to learn while still getting a decent workout. The workout is designed for the Concept 2 Rower but can be adapted for other rowers.
This interval rowing workout mixes things up by alternating rowing with push-ups, lunges, squat thrusts and more. It even uses the seat of your rower for squat thrusts. It's really a killer workout!
Just so you know, British Rowing, has many great rowing workout videos just as good as the one above. Check them out!
Rowing Machine FAQs
Is a Rowing Machine Good Exercise?
Don't let the fact that the first few minutes on a rower are easy, give it a minute or two more and it will kick your butt.
Rowing is intense! Yes, it burns calories, yes, it burns fat. It is an excellent cardio workout and it also strengthens the muscles used.
If you feel like you are not getting a challenge try a 2000 meter time trial. If you don't feel it then, check your stroke rate and be sure you are pulling hard.
Try to stay near 20 strokes a min and focus on having an energetic pull.
What Muscles does a Rowing Machine Work?
Lots!
Nearly your whole body.
Specifically…
Leg Muscles used:
Core Muscles Used:
Arm Muscles Used:
Are Rowers Bad for Your Back?
There are a few rumors going around that the rower is bad for your back.
Let me clear that up.
Two things you need to know about the rower is that:
If you crank up the resistance because you cannot feel the workout, either your form is off, your speed is off, or you have not been at it long enough.
Think of it this way…
Nearly everyone can run their heart out for 20 meters, but how many can maintain that speed for 2000 meters?
It's the same for rowing. It feels easy at first.
Also, cranking up the resistance while you have bad form, is a recipe for back problems. That is why some people say it hurts your back – because they are doing it with bad form.
Is a Rowing Machine Worth It?
Yes. If done right, the rowing machine is one of the best cardio and full body workouts ever. You won't regret having and using one.
Which is Better, Treadmill or Rowing Machine?
The truth is, whether you choose a treadmill vs a rowing machine depends on what your fitness goals are and what you actually like to do.
Both are great cardiovascular workouts and each has different benefits!
Keep in mind that running is more likely to cause joint and foot injury.
While both burn a ton of calories, running is harder on the joints than rowing.
Some say that running burns more calories… debatable, I know…
…However, if you use your rowing machine for HIIT or Interval type of training you'll be able to burn a ton of calories without a doubt.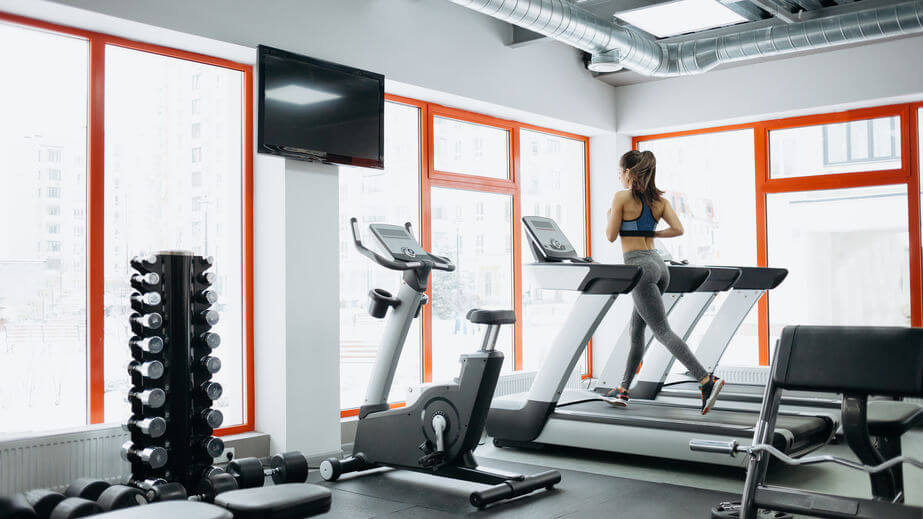 How Good is a Rowing Machine for Weight Loss?
To lose weight, you have to burn calories. And you have to burn more than eat!
The great thing about a rowing machine is that you can offset calorie overages or create a deficit quickly.
This means you can use a rowing machine to exercise with a HIIT type of workout. HIIT workouts are amazing for burning calories and losing some of that extra weight.
Rowing also uses the most major muscle groups at the same time and is an efficient calorie burner.
How Much Does a Rowing Machine Cost?
The cost of a rowing machine varies a lot. Like anywhere from 200 dollars to 1500 dollars. The most popular rowing machine, the Concept 2 rower falls between these two extremes and runs a little under 1000 dollars, while the Velocity Rower, which is a great rower too, is about half the price of the concept 2.
So you really need to do your research and consider your budget before you choose.
There are different quality rowing machines in all price categories which means you can simply follow my recommendations to find the one that fits you and the size of your wallet.
REMEMBER! QUALITY COMES AT A PRICE.
I have tried out different rowing machines ranging in a price range from a couple of hundred dollars to well over a thousand dollars, and speak from experience.
What Rowing Machine Should I Get?
Before making the decision you should consider a couple of things:
Finding answers to these questions will allow you to find the best rowing machine for your home gym.
Be sure to check out my list of 21 rowing machine reviews above. The list covers all price ranges and styles of rowers available.
Love garage gym gear? So do I!
Sign up for the Garage Gym Power newsletter and don't miss another review!
[starbox id=kkikuts]