TOP 15 Best Vertical Climber Machines Reviewed & Compared for 2021
If you are pressed for time a vertical trainer is the cardio machine for you!
If you follow LeBron James, you know he uses the Versaclimber as part of his routine to stay ballin'.
What's good for LeBron James is good for you too!
A vertical climber is a high energy workout that burns three times as many calories as other types of cardio machines in just a fraction of the time.
If you are ready to climb your way to the top of your fitness game, choose one of these 15 best vertical climbers and get to stepping!
Top 15 Best Vertical Climber Machines Reviewed 2021
Your Quick Guide to Vertical Climbers – Factors You Should Consider Before Buying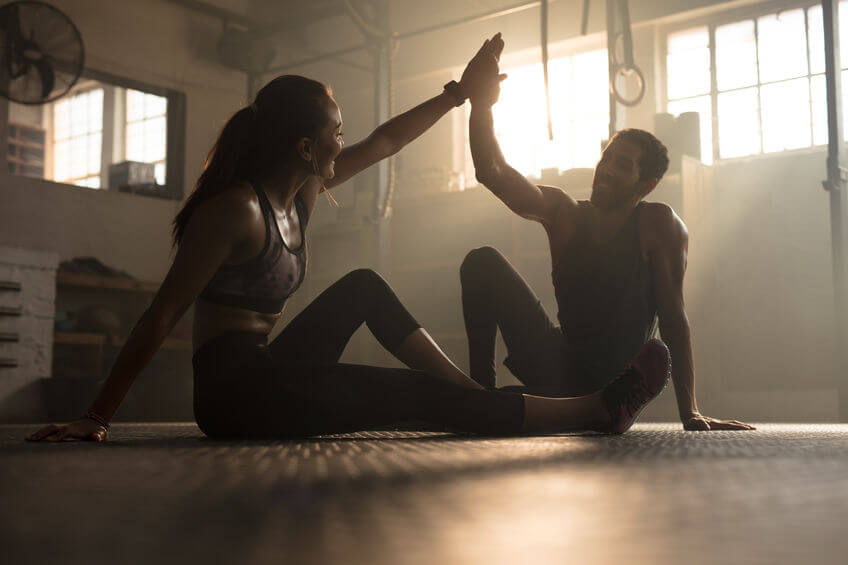 Price range
Vertical climbers range in price from just under 100 dollars to over 4000 dollars, and to tell you the truth, there is not much middle ground.
At the low end, the Leisa Hart Body Champ is my favorite, and for a mid-range price, the Maxi Climber is a good choice.
And of course, at the high end, you have the Versaclimber consumer model, and the Versaclimber club model.
The Commercial Versaclimber is the one you will see at the gym, and the one LeBron James talks about.
Stability
The Versaclimbers have the best stability. You can get crazy on one of these without feeling like a tippy canoe.
The Versaclimbers have a flat metal base and integrated handles, which makes them more expensive, but way more stable too.
At the lower end, again, the Leisa Hart Body champ is one of the most stable, thanks to handles that go to the floor and integrate with the base.
Adjustability
Most vertical climbers have height adjustment, either in the handle, the foot pegs or pedals, or both, so they can hold all height riders.
At the low end, you have vertical climbers that hold 220 lbs, and many people will exceed that. A good vertical climber should hold at least 300 lbs or more.
Foot Pedal Size
Cheap vertical climbers have cheap and small pedals, which can be annoying, feel insecure or even be unsafe.
Look for wide secure pedals with good grip.
Resistance
The only model Vertical climbers that have built-in resistance are the commercial level versaclimbers.
All other vertical climbers use body weight resistance.
Body weight resistance is more than enough to get a solid workout – in fact, it may be too much for those who are really out of shape.
Vertical Climber FAQs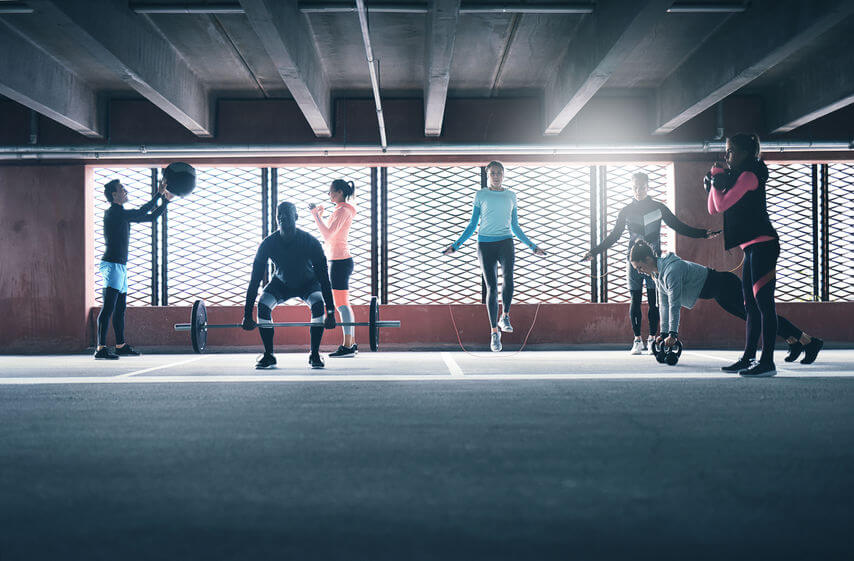 What are the Benefits of Vertical Climbers?
Are Vertical Climbers Worth it?
If you want a FAST cardio workout that covers both upper and lower body, then yes, vertical climbers are a great buy.
Think of the vertical climber as a tool to get the job done.
It all depends on what work you are willing to do, but yes, the climber is an excellent tool to assist you in your goals.
The vertical climber is not a scam – it is a real workout and after you use it for a few minutes you will feel the burn.
What Muscles Does a Vertical Climber Work?
The Versaclimber, and other vertical climbers, work the whole body.
This includes all major muscle groups, including these muscles:
What is a Vertical Climber Good for?
In a nutshell, a vertical climber is good for getting a fast, Intense, HIIT style cardio workout that conditions and trains all major muscle groups at the same time.
Is a Vertical Climber a Good Workout?
YES, because it uses the whole body, it gives an excellent workout.
I must warn you, do not be deceived by how simple it looks, vertical climbing is HARD, and may not be the best choice for those who are severely undertrained.
It's a butt-kicking workout, without a doubt.
Vertical Climber vs Elliptical?
The elliptical trainer works both arms and legs, just like the vertical climber. Where the two are different is the extent of arm muscle engagement the vertical climber requires.
Since the vertical climber requires you to pull yourself up, it strengthens arm muscles much more.
The vertical trainer is also much more intense, as you must use your legs and arms to pull your bodyweight up as you climb.
The one downside to a vertical climber as compared to an elliptical trainer is that an elliptical trainer is lower impact and better for bad knees and joints.
Vertical Climber vs Rowing Machine?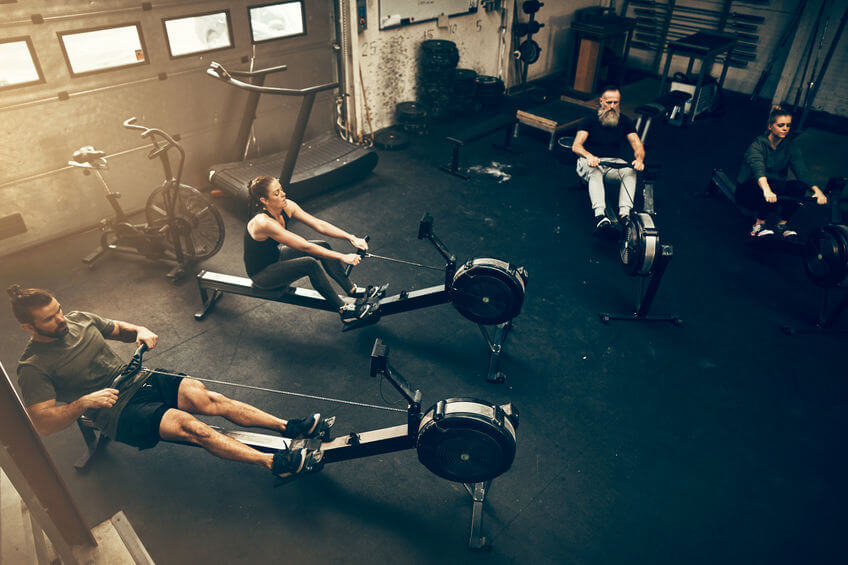 Both rowing machines and vertical climbers offer intense full-body cardio workouts. Where the vertical climber sets itself apart is the greater engagement of upper body muscles.
Since the vertical climber requires you to pull yourself up as you climb, it is excellent for strengthening the back, biceps, and triceps to a slightly greater extent than rowers.
To be fair, both the Vertical climber and rower offer killer workouts!
Vertical Climber vs Stair Stepper?
A stair stepper works the lower body, with a focus on the glutes.
A vertical climber works the whole body, thanks to the climbing action which requires you to pull yourself up using your legs and arms.
For a true full-body cardio workout, the vertical climber is a great choice.
How Many Calories Does a Vertical Climber Burn?
It's hard to say exactly how many calories you might burn on a vertical climber. Several variables come into play.
It depends on your size, fitness level, how much effort you are giving your vertical climber workout, and which machine you choose.
What I do know is this the vertical climber, according to this Washington State University study, is that the vertical climber VO2max, is higher for the vertical climber than for either a rower or treadmill.
VO2 max is correlated with calorie burning, so you can be sure you are getting an intense workout with a vertical climber.
Vertical Climber Workout Routines
How to use a vertical climber and what are good vertical climber workouts?
Using a vertical climber is pretty straightforward, but there are a few good workout routine resources out there, especially on YouTube.
MaxiClimber 20 Min Routine
This 20 minute routine by Rosalie Brown is good for beginners. It gives you an idea of how to use a vertical climber and shows you ways you can vary your exercise, and the muscles you engage while using the vertical climber.
It is a great place to start. Just because the routine is only 20 minutes long, does not mean it is easy. It is a truly heart-pounding, fat burning workout that will not disappoint.
There you have it!
With 15 of the best vertical climbers to choose from you have no excuse to put off your fitness goals any longer.
Get stepping and reach your goals faster with a vertical climber.
Do you like gear and fitness equipment reviews? Then subscribe to the Garage Gym Power newsletter and we will keep you in the loop.
Don't miss another review and subscribe today!