TOP 11 Best Treadmills for Seniors in 2021: Walk in the Safety of Your Home
Keeping your step count up once you hit your senior years is just as important as when you were younger.
But cold weather, busy streets and painful joints can take the enjoyment out of walking outside.
Having a treadmill set up at home can make it easier, safer and more enjoyable to get in your daily cardio.
Keep reading to check out our guide to the best treadmills for seniors in 2021 and a list of the key factors to look for when making your decision.
TOP 11 Best Treadmills for Seniors 2021
Sunny Health & Fitness Walking Treadmill
Review: This walking treadmill from Sunny Health & Fitness is the ideal choice for seniors. It's low to the ground, has long handles, has built-in shock absorption to lessen the impact on painful joints and simple, easy to use controls.
You save money by skipping the features that you don't need or would be less likely to use, while maintaining excellent quality.
Pros
Quiet 2.5 HP motor.
6 – 5 mph speed range.
Long handles run the length of the deck.
Low profile deck is easy to step up onto.
Shock absorbing deck is comfortable on joints.
Emergency stop.
Cons
No incline – but that may not be important.
Takeaway
This is easily the best treadmill for seniors right now, ticking all the boxes and being at the more affordable end of the scale too.
RehabMill Rehabilitation Treadmill
Review: This rehabilitation treadmill by RehabMill is a much more expensive option that will be outside of a lot of people's budgets, but if you're really lacking in mobility and strength but are serious about getting back in shape, you won't feel safer on any other treadmill.
It has the most extensive handles of any treadmills on this list. They even curve over the end of the deck so you can grip them while stepping up onto the machine. And, it has the lowest speed available, at just 0.1 mph.
Pros
1 – 12 mph speed range.
Handrails are adjustable.
15% incline increases by 1% increments.
Low profile deck.
59" x 21" deck is nice and large.
Emergency stop and safety tether.
Cons
Takeaway
This isn't a cheap option, but it's designed by physiotherapists to be the best possible option for rehabilitation, so it's the best treadmill for elderly people recovering from surgery or injury.
NordicTrack T Series Treadmills
Review: Widely considered to be among the best treadmills on the market for home use, the NordicTrack T series is a range of treadmills varying slightly in size, features and price.
The simplest option likely still has features you won't need, but this is such a top-quality machine that it's still worth it for the reliable motor and smooth ride.
Pros
Motor is quiet and powerful.
Flex Select cushioning provides shock absorption.
Good sized decks on all models.
Handgrip pulse sensors.
Foldable design for more compact storage.
Cons
Cons you into buying iFit membership which you don't actually need.
Doesn't have long handles.
Takeaway
This is a top-quality treadmill but requires some vigilance to first not get sucked into signing up for iFit if you don't want it, and also to read all instructions really carefully so you know how to operate it safely.
Exerpeutic TF1000 Walking Treadmill
Review: This is another excellent choice for seniors who are looking to walk and maybe reach a very light jog. The maximum speed of 4 mph and the 1.5 HP motor, along with other features such as long handles, wide deck and shock absorption, make for a quiet, safe experience.
The foldable design can easily be moved out of the way, and the machine offers two manual incline settings if you're feeling adventurous.
Pros
Long handles.
5 HP motor is ideal for walking.
40" x 20" deck.
4 mph max speed and 0.1 mph increments.
400 lbs max user weight is higher than usual.
Safety tether.
Cons
There may be small surges in speed when adjusting up or down.
Takeaway
This is the best treadmill for seniors looking for a walking treadmill or who are at the heavier end of the scale.
Review: Along with NordicTrack, Sole treadmills come highly rated and are guaranteed to be good quality.
The Sole F63 likely has more features than you'll need, but like the NordicTrack, it's worth the investment for the good quality motor and smooth, stable ride.
Pros
55" x 20" deck.
1 – 10 mph speed range.
Large kill switch and safety tether.
Folds down for more compact storage.
Cons
Doesn't have long handles.
Deck is a little more of a step up from ground level.
Takeaway
This is a regular treadmill, not aimed at seniors or people with mobility issues, but it's good quality and very stable.
XTERRA Fitness TR150 Folding Treadmill
Review: This is a straight forward but excellent value for money treadmill that does what it's supposed to do without all the bells and whistles.
It's affordable but provides reliable performance and XTERRA provide good customer service. The handles aren't quite as long as they could be and the deck could be a little wider, but for someone just looking to walk and without any serious mobility issues, this is a great choice.
Pros
5 – 10 mph speed range.
Easy to use pre-set speed keys.
50" x 16" deck.
XTRASoft cushioned deck.
2.5 HP motor.
Large, easy to read display.
Cons
16" is about as narrow as you'd want to go for deck width.
Takeaway
This is a very affordable and good quality treadmill.
ProForm Performance 600i Treadmill
Review: A little more expensive, but another reliable quality option, this ProForm treadmill is a great choice for more mobile seniors looking to mix up their walking with a bit more jogging.
The deck is well cushioned and while the touch screen could be a little overwhelming, there are numbered buttons underneath 1 – 10 for easy speed and incline control.
Pros
55" x 18" deck is a good size.
0 – 10 mph speed.
ProShox cushioning.
0 – 10% incline.
Pulse sensors in handles.
Manual mode is easy to use so you don't have to use iFit.
Cons
Deck is a bit of a step up.
Doesn't have long handles.
Takeaway
This is another treadmill that isn't aimed at seniors but provides good quality with a nice, shock-absorbing deck.
SereneLife SLFTRD 18 Folding Treadmill
Review: A good option for tight spaces, this is a very compact, folding treadmill. Though I wouldn't recommend this for seniors to run on due to the small deck, if you have good coordination, this is a good option for walking.
This is about as cheap as it gets when it comes to electric treadmills. But it's good quality for the price with simple, easy to use controls.
Pros
Easy to fold up and move out of the way for storage.
Very affordable.
6 mph max speed.
Emergency power shut off and safety key.
Large LCD display with large easy to use buttons.
Cons
3" x 13.4" is pretty small for a deck so not suited for taller people.
Takeaway
If you can handle the small deck and are on a budget, this is a very well-priced, entry-level treadmill.
Sunny Health & Fitness Manual Treadmill
Review: Moving on to a different category of treadmill that have their own list of pros and cons, manual treadmills provide a much more affordable and simple option compared to electric treadmills.
This manual treadmill by Sunny Health & Fitness has excellent shaped handles and has 16 levels of magnetic resistance with two flywheels that makes for a really smooth ride.
Pros
No complicated controls to navigate.
No electric parts to go wrong and need replacement.
16 levels of difficulty.
Multi-grip, sweat-resistant handrails.
Soft-drop folding design for easy storage.
53" x 16" deck.
Cons
5% fixed incline is on the high side for seniors not used to incline walking.
Takeaway
This is an excellent quality manual treadmill with well-designed handles. The best manual treadmill for seniors.
Exerpeutic 100XL Manual Treadmill
Review: Another excellent choice of manual treadmill, the Exerpeutic 100XL also has great handles, being a little longer than standard treadmill handles with good grip.
This manual treadmill has three levels of incline which is pretty rare for a manual treadmill. This means you can walk at 8, 10, or 15 degrees.
Pros
3 incline levels.
8 resistance levels.
45" x 16" deck is reasonable.
Long handles.
Easy to fold away.
Cons
Takeaway
This is an excellent manual treadmill for seniors due to its long handles and three incline levels.
ProGear 190 Manual Treadmill
Review: Last but not least, this ProGear manual treadmill has two incline levels of 6 and 10 degrees which is great if you want a manual treadmill but would prefer a flatter surface. The handles are a reasonable length while the deck is on the small size.
This manual treadmill doesn't come with different levels of resistance. Instead, you control how hard you walk.
Pros
2 incline levels offer a low 6-degree option.
Small LCD display provides basic stats.
Good value for money.
2 flywheels make for a smooth ride.
Cons
43" x 13.25" deck is too small for taller people.
Takeaway
If you don't mind the small deck, this is an excellent value manual treadmill.
What to Consider When Choosing the Best Treadmill for Seniors
Choosing the best treadmill for seniors ultimately comes down to comfort, safety and usability.
This list will highlight the most important factors to keep in mind when looking for a treadmill that will provide a safe and enjoyable workout for older people.

Extended Handles
This is a biggie. Long handles that reach at least half way down the length of the deck, or over the end if possible, make for a much safer experience.
Handrails with an easy to grip, foam surface and multiple positions for holding on are also a great plus.
Lightweight/Foldable/Compact Design
Many older people have downsized their lives and live in smaller houses or apartments with less space once the kids have flown the coop.
Having a treadmill that is easy to fold and move out of the way will mean it doesn't have to dominate precious living space 24/7.
Low Max Speed
Many older people don't need or want high speeds on their treadmill. But higher speeds can also be dangerous. Buttons can accidentally be hit and some treadmills change speed really quickly.
A lower maximum speed will ensure a lower risk of accidents. But it also means that the motor is designed with a ratio of horsepower to torque that will cope with running at low speeds for extended periods of time.
Using a high powered running treadmill to exclusively walk can cause it to burn out.
A maximum speed of 4 – 6 mph is ideal.
Cushioned Deck
It's sad but true – our joints become more painful as we get older as the cartilage wears away.
Walking or jogging on a cushioned deck is much more comfortable and protects fragile joints from the impact of walking outside on hard surfaces.
Low Level Deck
A deck that is lower to the ground is easier to step up on to without increasing the risk of falls.
Noise Level
This isn't necessarily specific to older people – I think everyone would prefer a quiet treadmill over a noisy one. But it's still worth bearing in mind.
Elderly people are probably less likely to be playing loud music to drown out the sound of their treadmill.
Deck Size
When it comes to deck size, it's really a case of the larger the better. You don't want to be worried about accidentally hitting the side and end up changing your walking style or stride as a result.
Smaller decks can be ok for shorter people provided you're not going to run. Running increases the likely hood of moving across the deck and landing on one of the sides by accident.
Walk or Run
I don't want to discriminate and assume that all elderly people are only going to want to walk.
Some may want to run! That's totally fine!
Just make sure the deck is big enough and choose a treadmill with an appropriate max speed.
If you know you're definitely just looking for a walking treadmill, we have more great options listed in our guide to the best walking treadmills.
Stop Button/Safety Tether
Safety features are important for everyone but especially for seniors. All good treadmills should come with a big red kill switch in the middle of the console that kills the power and stops the movement of the belt in case you fall.
There should also ideally be a tether or lanyard which you attach to your clothing. Once you get a certain distance away from the console, the power will cut out, disabling the belt. This should hopefully mean that the belt stops moving before you even fall!
Simple Controls
Don't get me wrong – there are some very tech-savvy grandparents out there. But, it would be safe to say that for the majority of seniors, a complicated control panel is going to be overwhelming, and many features will likely end up un-used.
Look for a simple console that's easy to use and doesn't come with hundreds of programs or require any apps.
Quick start controls are a must, with simple 'up' and 'down' arrows for speed a great plus.
Manual Versus Electric
Both manual and electric treadmills have different things going for them.
Manual treadmills:
More affordable
Easier to maintain
Less likely to break down
Cheaper to run
Require you to walk at an incline
If you like the sound of manual treadmills, we have an entire article dedicated to them right here.
Electric treadmills:
More expensive
Require lubrication and other maintenance
More parts to break down
Use a lot of power
Allow you to walk on a flat surface
There's no one-size-fits-all solution for treadmills so whether you go manual or electric will come a lot down to personal preference.
But, if you're considering making the investment, it could be worth paying a one-off $20 for a gym session to try out both and see which you like better.
Alternatively, if you're interested in considering other machines, have a look at our guide to the best exercise machines for seniors for more ideas. There are lots of options that might be better suited to people with specific mobility issues.
FAQs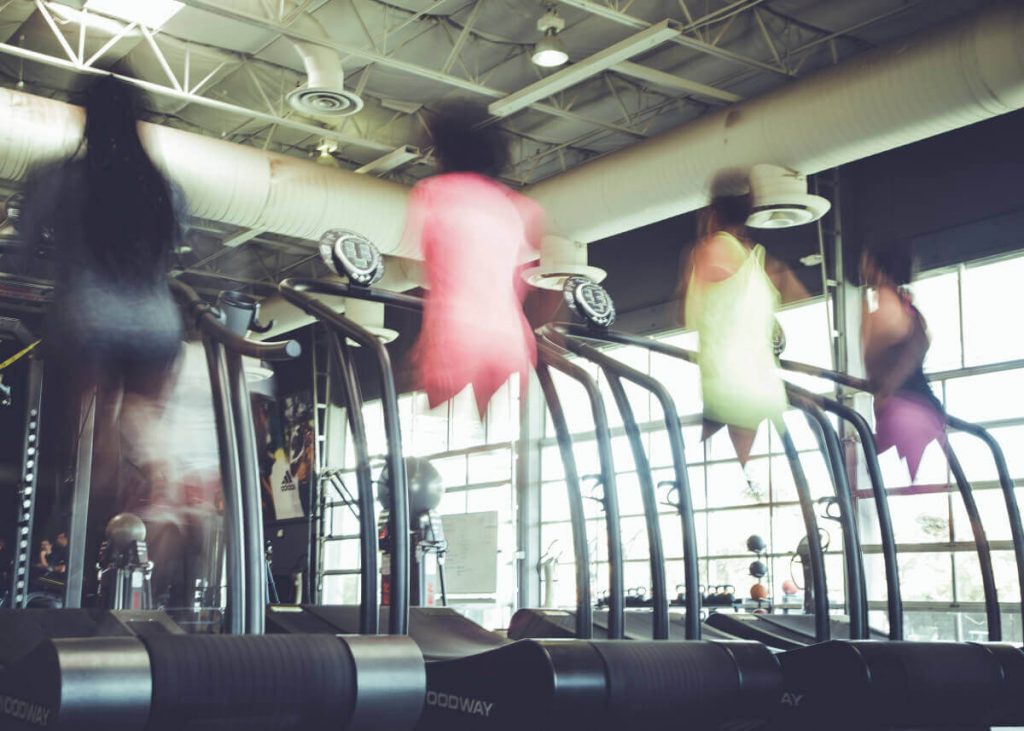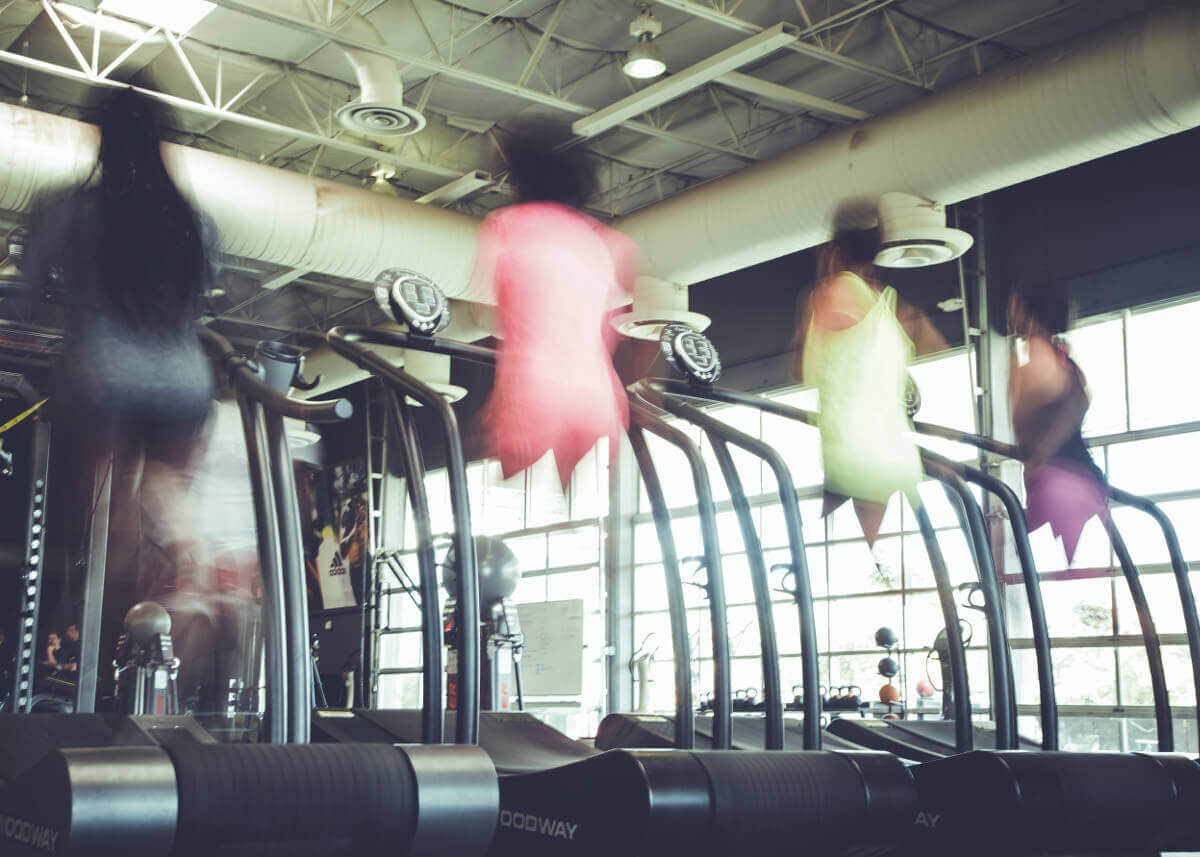 Is Treadmill Good for Elderly?
Treadmills can be an excellent way of allowing elderly people to get some cardio in a safe environment.
What other Equipment can You Recommend for Seniors?
Other excellent cardio machines for seniors include ellipticals and recumbent bikes.
Ellipticals are great because they don't require any coordination and balance to stay safe the way a treadmill does. Your feet stay in the same position on the pedals while they go up and down, activating a wider range of muscles than simply walking on a flat treadmill.
Recumbent bikes may be even safer from the point of view that you are already sitting in a reclined position so there is really nowhere to fall.
Some recumbent bikes are better suited to seniors than others. Check out our list of best recumbent bikes for seniors here, or our list of best overall recumbent bikes here.
What is the Best Treadmill for Seniors?
The best treadmill for seniors has got to be the Sunny Health & Fitness Walking Treadmill at the top of our list. It includes all the important safety and comfort features while also being affordable.
How Far Should a 70-Year-Old Walk?
The broad answer is, as far as you feel comfortable without exhausting yourself. The distance will vary hugely depending on what kind of lifestyle you have had throughout your life.
However, it's recommended that 70-year-olds walk between 2000 and 9000 steps per day, or 1 to 4 miles. Aim for 4 and you'll be rocking it!
How Fast Should a 70-Year-Old Walk?
This completely comes down to what you feel comfortable with and whether you have any pain that is limiting you in any way. Any speed is fine so long as you feel safe but 2.5 mph is a good speed to aim for.
Are Treadmills Bad for Knees?
If you have a good pair of shoes and are not suffering any injuries, walking on a treadmill is better for your knees than walking outside on a hard surface.
As you can see, there are plenty of options for seniors that can provide really safe, comfortable and enjoyable ways to exercise from home.
Hopefully, you've found this list of the best treadmills for seniors in 2021 helpful.
If you're not already subscribed, be sure to add your email address for spam-free insider info on all the latest reviews.

Latest posts by Michael DuBoff
(see all)