Review
TOP 16 Best Recumbent Bikes for Exercise 2022
Products analyzed
16 Best chosen
Are you looking for a workout that won't aggravate your back and knees?
Has your doctor ordered exercise, but your body is disagreeing due to aches and pains?
Or while doing cardio on an upright bike your seat is not the most comfortable option?
If so, a recumbent bike is an excellent option for exercise and it may be just the answer you are looking for!
Here I have 16 of the best recumbent bikes for exercise of 2022, and a recumbent bike buying guide to get you started.
This is how we select and evaluate products on GGP
In this article, we review a number of popular products that we have found using in-depth research and analysis work. The products you find in the article are sold by one or more of our partners. Although these partnerships may influence the range of products in the article, our recommendations are based on an overall assessment of the product.
We evaluate and compare products in the article based on:
1

Official and impartial product tests

2

Customer reviews and opinions about the product

3

Data on user behavior and preferences

4

Specifications, characteristics, and disadvantages of the product

5

Guarantees, service, and reputation of the dealer
Apart from that, we compare the price and quality of each product and deliver our subjective assessments and recommendations to our readers. The position of the product in the list does not necessarily reflect its quality, as all the products we review are picked as the best choice for certain users.
What is a Recumbent Bike?
A recumbent bike places you, the rider, in a comfortable reclined position. And just like your favorite easy chair, it is a great place to watch TV, and get a little exercise at the same time.
That is more than you can say for your La-Z Boy recliner, right?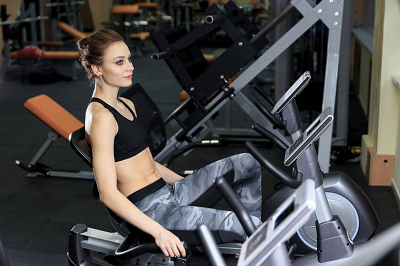 Today these recumbent bikes are so quiet, you won't need to turn up the TV volume to ride, and you won't disturb neighbors or your spouse while riding.
Plus
Unlike upright bikes, the recumbent bikes have seatbacks, like a chair, and are easy on your back. No need to hunch over the handlebars and add more strain and aches.
A recumbent bike supports your back and puts your legs and body in a comfortable position.
Is a Recumbent Bike Better than an Upright Bike?
It depends on your goals really.
If you want a high intensity "spinning" style sweat your butt off workout, an upright bike might be for you. You can stand and pedal on some upright models, but be prepared to break a sweat and then some.
A recumbent bike is, by nature, a little more relaxed. Since there is a seat back, and you are in a more relaxed position, you do not have to go full bore if you don't want to.
That's not to say they do not offer a decent workout.
Most recumbent bikes have magnetic resistance and the upper-level resistance settings can have you sweating just as much as the upright versions if you choose.
But your back and knees will feel less of the brunt of an intense workout on a recumbent bike.
Recumbent Bike vs Elliptical Trainer
Elliptical trainers are indeed easy on the knees, but since you do need to stand on an elliptical trainer, it can be a strain on the back after a while.
If you have a bad back or back pain, a recumbent bike may be a better choice.
In addition to that:
On a recumbent bike, if you need to take a break, simply stop pedaling. Since you are already in a seated position you can rest right where you are at.
On an elliptical trainer, you need to stop and find a place to sit down in order to rest.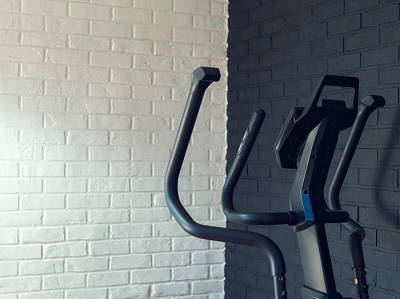 Recumbent Bike vs Treadmill
Treadmills can offer a great workout, no doubt. If you love to run or jog, or even take a walk in front of the TV set, treadmills are a great option.
However:
If you have back knee or joint problems, the pressure from standing upright and walking or jogging may aggravate or exacerbate those issues.
With a recumbent bike, less weight and pressure are placed on the joints and back, so this type of bike is less likely to make any existing problems worse.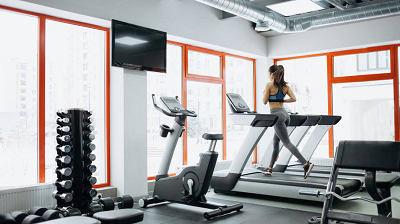 Top Benefits of Recumbent Bike Exercise
Recumbent bikes have larger more comfortable seats than other types of bikes.
Recumbent bikes have a seat back that allows you to comfortably sit back.
Pedals are out in front, so there is less pressure on joints.
You do NOT hunch your back on a recumbent bike like you would on any other type of bike.
You are at perfect TV watching level on a recumbent bike because they sit lower to the ground.
Recumbent bikes are far easier to get on to because they are lower to the ground and usually have handles near the seat and upfront.
Is a Recumbent Bike Good Exercise?
Yes, a recumbent bike works similar muscles as any bike would, the difference is your legs do most of the work and your body is less involved.
Most recumbent bikes have magnetic resistance, so you can set the difficulty level as high or as low as you need, you are in control of the intensity.
How do I Use Recumbent Bike to Improve My Fitness?
To ride a recumbent bike begin by sitting in the saddle and adjusting the seat so your feet are on the pedals, secured in the strap, and your leg is extended so your knee is just slightly bent.
Make any adjustments to the seat back and then set your resistance level on the console.
It's that easy!
Most new models even have a quick start button so if the seat is already set to your preferred adjustments, you can just push and go.
What Muscles will I Work on a Recumbent Bike?
Many folks think recumbent bikes work different muscles than other types of bikes.
But, that is not the case.
Recumbent bikes work:
Quads, the large front leg muscle.
Glutes, the muscles in your bum.
Calves, for pulling the pedal down and back.
The hamstrings which are at the back of the legs.
While most recumbent bikes come pre-programmed with several workout programs, you can always increase your routine repertoire by including upper body into your cycling program.
Recumbent Bike workout with Dumbells.
This simple routine uses both recumbent bike combined with dumbbells to tone arms while getting a great cardio workout from the cycling.
What You Should Look Out for Before Choosing a Recumbent Bike
Seat and Seatback
Of all the recumbent bike reviews I have seen, an uncomfortable seat was one of the most common complains. Look for a wide padded seat.
The last thing you want getting in the way of you and your fitness goals is a hard, uncomfortable seat.
It defeats the whole purpose of buying a bike and setting it up if you don't use it because it is a pain in the rear, literally.
Look for a padded seat, with a padded or mesh seatback with good lumbar support.
Weight Limit
The bikes in the recumbent bike reviews list have a wide range of max user weights. Some could handle riders up to 220 lbs, while others were able to accommodate 400 lbs plus.
Check the max user weight limit before purchasing a bike.
Stability
Cheaper bikes tend to be more wobbly and make the rider feel insecure.
I weeded out models that were poorly built and felt unstable, however, the less expensive the bike, the more likely it is to have a little wobble.
However:
There are some really great, sturdy bikes in the reviews that are on the lower end of the price spectrum, so less expensive does not always mean poorly built.
What is the Best Recumbent Bike for Home Use?
If you are thinking about getting a recumbent bike for your home, you are in luck. There are several recumbent bikes that are a great choice for your home.
If you have only a small space to keep your recumbent bike the 3G Cardio Elite Recumbent is very compact at just 49 inches long. It also has a Narrow Q factor distance between pedals making it easy on the hips and knees to ride, plus it's very easy to get on and off of.
Also, see our list of best cardio machines for home use for other at-home exercise options.
What is the Best Recumbent Bike for Bad Knees?
The best recumbent bikes for folks with bad knees are those that have very low impact and allow the rider to make adjustments to get a good fit and comfortable riding position.
The Exerpeutic 900XL is a very low impact ride. It is easy on the joints and knees, is easy to get on and off of, has a high max user weight and the seat adjusts, allowing you to get the perfect fit for your height.
Having said that, if you are able to ride an upright bike, they are actually better for bad knees.
Check out this list of upright bikes if you have bad knees, but are able to use a bike that sits higher up and has no backrest.
What is the Best Recumbent Bike for Seniors?
One of the best recumbent bikes for seniors is the Stamina Elite Total Body Recumbent Bike, for 3 reasons.
It is low to the ground and very easy to get on and off of.
It has hand cranks that allow you to work the arms and legs on the same machine so you do not need to get up and move or buy a separate machine for arms.
It has a simple, no-nonsense console without a lot of extras, plus the console is low enough it will not be in the way if you want to enjoy TV or have a conversation while you ride.
If you are looking for other low impact cardio machine options, I recommend you check out elliptical trainers too. They are easy on the joints and a good choice for seniors. I have a list of the best elliptical trainers here.
What Areas Does a Recumbent Bike Target?
A recumbent bike, first and foremost is a cardiovascular workout. It burns calories by using the glutes, quads, hamstrings and lower legs.
But since a recumbent bike is not weight-bearing, the resistance of the bike alone is not enough to significantly build muscle.
A recumbent bike can help your cardiovascular health, help you burn fat and calories, but it is not likely to build large leg and thigh muscles.
Do Recumbent Bikes Hurt Your Back?
Many people with back pain and problems have successfully used a recumbent bike with no pain.
If you or someone you know suffers from back pain a recumbent may be appropriate as long as the seat can give enough lumbar support and the seat is adjustable.
The Exerpeutic 900XL is a recumbent bike with good lumbar support. Another option is to use a lumbar support cushion on the back seat rest of your recumbent bike.
If your legs are too far from the pedals as you ride, this can exacerbate pain, so make sure to look for a recumbent bike with an adjustable seat to get the right fit.
Are Recumbent Bikes Good for Losing Weight?
Many people who use recumbent bikes consistently see the weight loss results they are after.
The weight loss is a result of burning calories which puts you in a calorie deficit. If you do not eat to make up the deficit you create you will lose weight.
If you want a jump start on fat-burning using a recumbent bike, check out this video. This follow-along workout includes 4 minutes of HIIT with 16 minutes of leisurely riding in-between the HIIT segments. All you have to do is set the video up on the TV or your tablet and follow along.
It looks easy at first but gets pretty intense. Give it a go!
How Long Should I Exercise on a Recumbent Bike?
The CDC recommends between 150 to 300 minutes of exercise a week. If your goal is to meet the minimum recommendations using just the recumbent bike, you could ride 30 minutes, 5 times a week.
Of course, you can always ride more often, and many people do. It really depends on your personal goals and what other exercises you do.
If your time is limited, and you find it is challenging to get as much exercise as you want, why not consider an under desk cycle you can use at work? I created a list here of the best under desk bikes I could find.
Are You Ready to Ride?
I hope you found the best recumbent bike of 2022 for you.
Drop me a line and let me know what you think. Did you decide on getting a recumbent bike to meet our fitness needs?
I would love to hear what you picked out and how you like it! Let me know in the comments below.
Also, don't forget to sign up for the Garage Gym Power newsletter and be the first to know when new reviews and news are released.