TOP 15 Best Under Desk Ellipticals & Mini Exercise Bikes Reviewed 2021
Many of us spend 8 plus hours a day at work, and for those of us who work at a desk, those are 8 sedentary hours.
A sedentary lifestyles lead to poor health outcomes and scientists say that eliminating inactivity leads to a reduction in diabetes and heart disease, according to this study.
But the fact is, most of us don't want to be sedentary, but we have work obligations or health issues that cause us to sit around so much, so to speak.
Is there any hope for us?
YES!
There are several things we can do to make those sedentary hours more active!
Using a mini elliptical trainer or mini under desk exercise bike has helped thousands like you get more active, and they can help you too!
I have carefully selected and reviewed the 15 best under desk bikes and mini elliptical trainers so you can find the best machine to get you moving again.
TOP 15 Best Under Desk Bikes Reviewed 2021
Quick Guide to Under Desk Ellipticals and Mini Exercise Bikes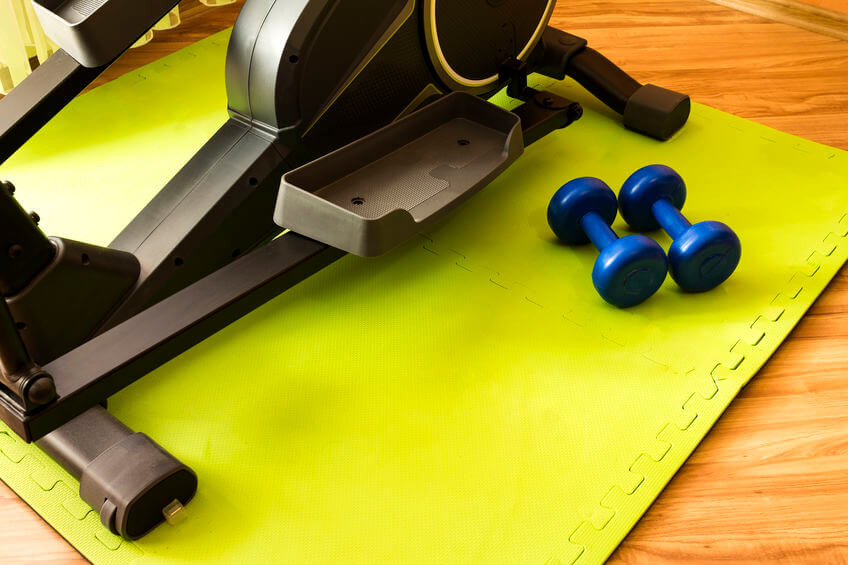 Do Under Desk Elliptical Machines and Mini Exercise Bikes Work?
Yes!
…if used with ample speed and resistance and consistently.
Granted, it can be challenging to type and use your mouse while actively pedaling away, so this type of exercise is better suited to times when you are reading, researching or studying.
If you use it every day, with a decent pace and higher resistance, you will break a sweat and burn calories, just like any other exercise.
Are Under Desk Elliptical Machines and Mini Exercise Bikes Worth It?
For the price, under desk peddlers are a great value.
When you compare these to the cost of the treadmill desks shown here, they are a steal, and have similar exercise benefit.
What are Benefits of Using Under Desk Bike?
Under Desk Elliptical Machines & Mini Exercise Bike FAQs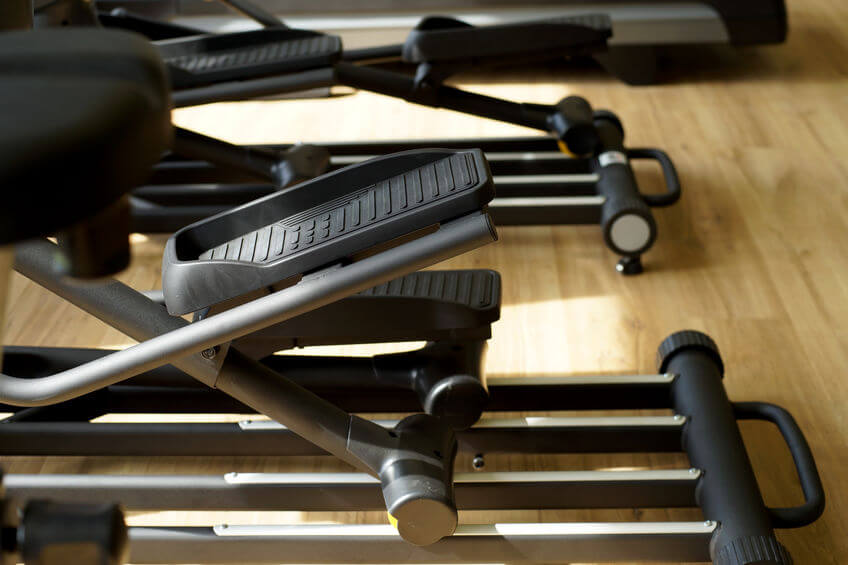 How do I Keep My Under Desk Cycle From Moving or Sliding?
Many exercise bikes feature a Velcro strap to anchor the bike to your chair so it will not slide around as you pedal.
My favorite anti-slide solution comes from this Exerpeutic cycle which has a metal hook you simply hook your desk chair over. It is so easy to hook and unhook, it makes it the most convenient solution.
Another technique is to correct your pedaling form. If you sit so your legs put downward pressure on the pedals, and you start out slow, this will help prevent slipping.
Do Desk Bikes Burn Calories?
Yes!
Pedaling and gliding are movements with resistance, so it will burn more calories than simply sitting alone.
The amount of calories burned really depends on three factors:
Like all exercise equipment, the cycle rewards you based on the effort you put into it.
Is a Mini Exercise Bike Good for Losing Weight?
Yes, there are many accounts of people who have used these mini cycle consistently and got good weight loss results.
Again, it depends on you, your commitment and how you use the exerciser.
The resistance, your speed and how long and often you use the mini cycle determines how good a tool it is for your weight loss.
How to Use Mini Exercise Bike?
Which is better, a Mini Elliptical or an Under Desk Cycle?
Both are good options. Both will give you a workout. Both are low impact.
I think the one advantage an elliptical has is it is slightly easier to use.
There are no straps to get your feet in and it is easier to keep your feet in place. A cycle has its advantages too, they tend to have higher resistance and they slip less.
If neither of these options appeals to you, or you want a standing option, you might look into a mini stepper.
They are another budget exercise machine option. I have reviewed the best mini steppers here so take a look.
Alternatives to Mini Elliptical Machines and Under Desk Bikes
Looking for another low cost, compact exercise equipment you can keep in your home office.
Two great alternatives for a small home office are a folding exercise bike or a folding treadmill. Both can be folded and stored out of the way when you are not using them.
I reviewed 15 of the top folding exercise bikes here, including a quick buying guide.
Want to walk off the pounds?
A folding treadmill may be the ticket. Here are the top 15 folding treadmills laid out and reviewed for your convenience.
Time to Decide
With 15 of the best under desk bikes and elliptical trainers laid out, plus a few alternatives explained, it should be a slam dunk choosing the right at work exercise equipment for you.
Never miss another gear review or fitness news from Garage Gym Power.
Don't forget to sign up for the Garage Gym Power newsletter by entering your email and hitting the submit button.