TOP 14 Best Folding Exercise Bikes for Home Gym & Small Spaces 2023
Are you tight on space, money and time?
Who isn't?
I get it! You really want to exercise. You keep telling yourself you should exercise. But right now, it just isn't happening.
But who has the time to go to the gym? Not to mention expensive membership fees!
If you find yourself in this situation, take heart.
There is a solution!
A folding exercise bike, saves you from having to go to the gym, it folds up so it takes up very little space, and it is very affordable – we are talking the price of a one-month gym membership here.
OK, check out these 15 best folding exercise bikes here and see if you agree with me.
TOP 15 Best Folding Exercise Bikes 2023
Super Short Buying Guide to Folding Exercise Bikes
What factors you should keep in mind before buying the best folding exercise bike?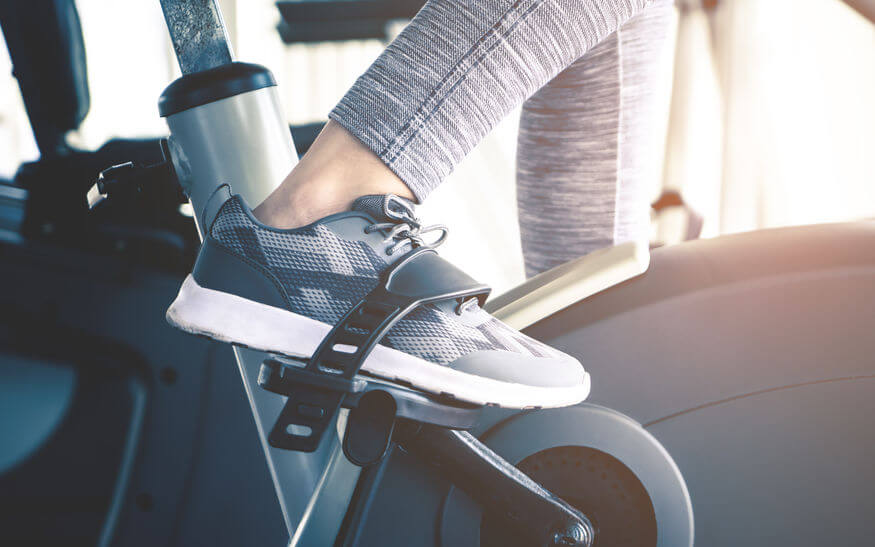 Your Height
Some bikes are better suited for tall riders while some work better for short or petite riders.
Top picks for Tall people:
TechFit Folding Exercise Bike, MaxKare Folding Exercise Bike, and Exerpeutic Gold 500 XLS Foldable Upright Bike.
Top picks for Short people:
Xspec Foldable Stationary Upright Exercise Bike and the Marcy Folding Upright Exercise Bike.
Your Weight
Just like height, some bikes are better for lighter riders whereas some are for heavy or big guys.
Top picks for people over 200 lbs, best exercise bikes for big guys:
The Exerpeutic Gold 500 XLS Foldable Upright Bike and the PEXMOR Foldable Exercise Bike and the BulbHead Slim Cycle 2-in-1 Folding Stationary Exercise Bike and the MaxKare Folding Exercise Bike.
The Bike Footprint or Space it Takes Up
The reality is, all folding bikes are compact and are ideal for small spaces.
But if you are looking for the most compact, teeny tiny footprint bike, I can recommend these two folding exercise bikes:
Special Features and Additions of the Best Folding Exercise Bikes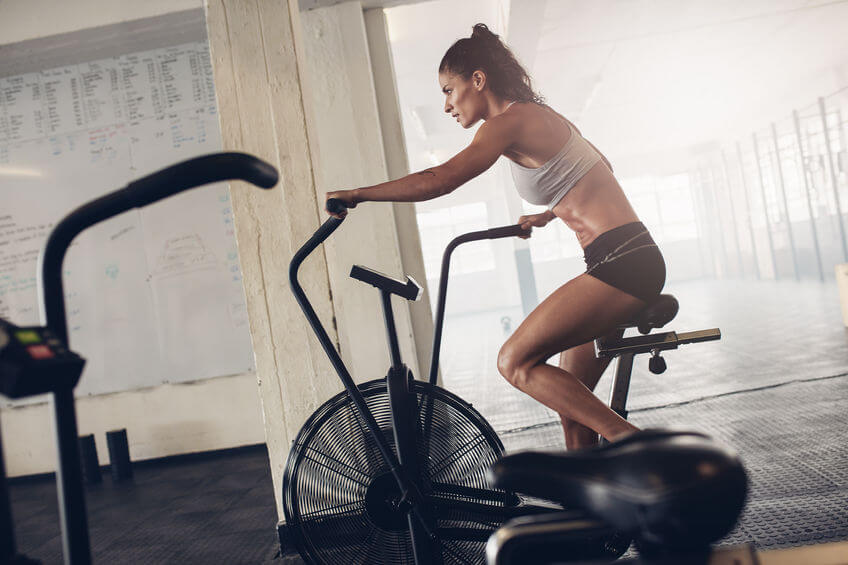 Backrest
Only a handful of bikes have a backrest or seat back.
Why would you want a seat back or backrest on your foldable exercise bike?
Great question!
A backrest allows you to sit upright as you pedal, which may be easier on your back than leaning forward over the handlebars.
Some riders also feel more secure with a seat back, or like to lean back as they watch TV.
The Body Rider XRB3535 Folding Exercise Bike and the FitDesk Desk Folding Exercise Bike are great examples of quality folding exercise bikes with backrests.
Style of Resistance
Most folding bikes out there use magnetic resistance because this technology can be made small and compact.
Magnetic resistance uses a magnet and a flywheel to create resistance, simply turn the dial, which places the magnet closer to the flywheel and causes more resistance.
Air bikes, on the other hand, use a fan type flywheel that uses wind resistance to challenge your muscles.
If you like the idea of air resistance I have a list of the best air bikes reviewed, so head on over and take a look.
Recumbent vs Upright Style
Folding exercise bikes come in recumbent, upright, or those that convert from recumbent to upright, providing two different exercises in one.
These two in one combo bikes are great because you can adjust them to sit low to the ground or ride up high.
The benefit of this is you engage your leg muscles differently, depending on the position of the workout, and get more well-rounded leg conditioning this way.
If you want to see more recumbent bike reviews, I have created a list of the best recumbent bikes out there. Check it out!
Want more cardio?
Exercise bikes are great for cardio conditioning, but there are a lot of other great options out there too. Here are some of the best cardio machines for your home or garage gym.
Do you like reading about the latest fitness equipment?
Don't forget to subscribe to the newsletter below.
Just enter your email address and we will send the latest fitness equipment reviews and fitness news your way.