Best Indoor Spinning Bikes for Home + Top Rated 11 Bikes Reviewed 2019
Article last updated: August, 2019
Whether shopping for the perfect Christmas gift or looking to accomplish your New Year's Resolution, a spin bike is the perfect addition to any home gym.
This article will show you the difference between a spin bike and other styles of stationary bikes, demonstrate the benefits of having ad using a spin bike in your home gym and show you how to choose the best indoor spinning bikes by identifying all the important characteristics.
Plus we will review 11 top rated spin bikes and compare them side by side.
Picture

Best Spin Bikes

Our Rating

Available

Editors
Choice
HARISON Pro Indoor Cycling Bike
ProGear 100S Exercise Bike
Keiser M3iX Indoor Cycle
Sunny Health & Fitness Indoor Cycling Bike
Sunny Health & Fitness SF-B1423C Indoor Bike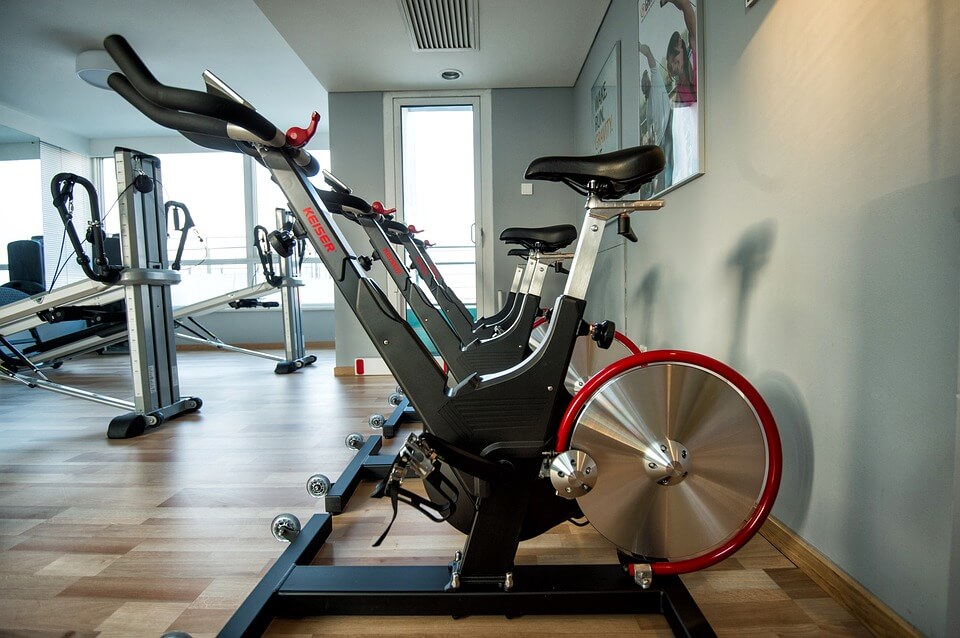 Spinning Bike Workouts
The Spin bike is the Perfect Cardio Workout. And this is one of those things you should pay attention to when choosing equipment. Be sure it is built for what you are looking for in a workout!
Use a Spin Bike For HIIT
Alex Savva uses a spin bike in this video to accomplish his HIIT cardio interval training.
HIIT cardio enhances performance for all types of athletes.
Spin Bikes Workout For Booty, Bum and Backside
Ava was starting to grow a spare tire and love handles before her trip to Thailand. While spending 8 weeks there, she began to use a spin bike and the results were fabulous.
She lost overall body fat and greatly reduced the spare tire and love handles.
The best part?
She toned her legs and bottom and looks good enough for any beach in Thailand and beyond.
All that with just 8 weeks and one spin bike.
So, why choose to buy a spin bike for your home gym?
Because it is! I will give you two reasons right here.
Spinning at Home is Way Less Expensive
Look at this video at 1:23. There is a board on the wall that lists the prices of spin class in a real spin studio in Brooklyn. 5 classes for 120 dollars, 10 classes for 230 dollars and on and on.
Wow. Those prices can really add up!
Spinning Torches Calories
Depending on your weight and intensity level, a one-hour spin class can burn anywhere from 400 to 900 calories.
Plus
It is easy on the joints, aka "Low Impact"
Tones legs, thighs and glutes
Expands your cardio endurance
Standing while cycling tones arms and core, making spinning an all over body workout
Hello! Awesome Blast of endorphins from working hard!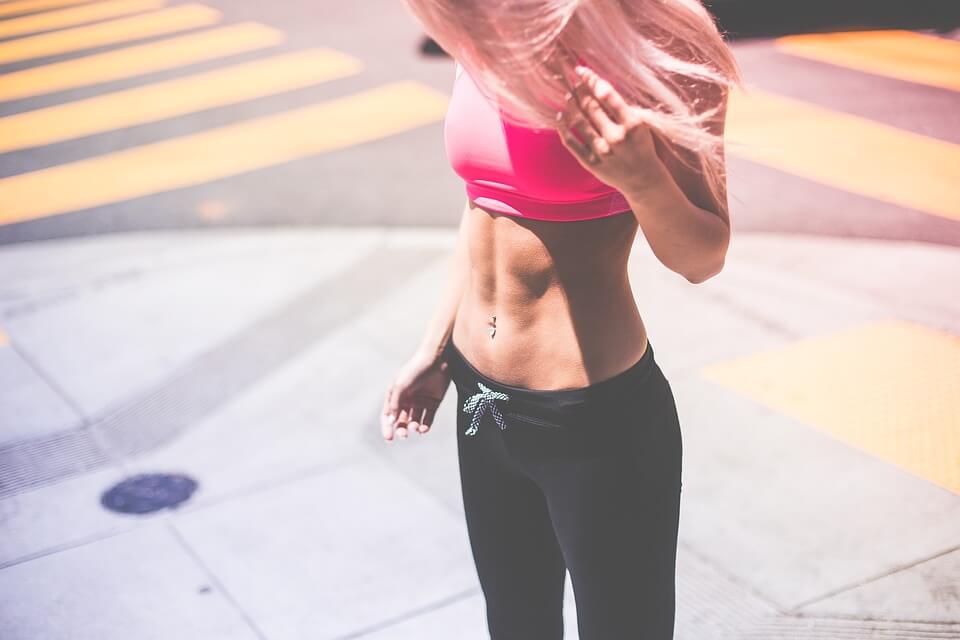 What is the difference between a spin/spinning bike an upright bike or recumbent bike?
What type of bike is good for exercise?
There are different types of bikes to choose from.
And that is a good thing because it gives you the chance to find a piece of gym equipment, that is perfect for you and makes for a good investment!
Spin Bike
Feels the most like a REAL road bike
The resistance setting on spin bikes are designed to replicate real bikes gears
Spin bikes are designed to stand up while cycling
Spin bikes have handlebars you can lean on
Basic consoles that track time, speed, distance and maybe heart rate
Sturdy and stable, made to stand without tipping, even while leaning forward, and move the body.
The most intense workout out of the three
Upright Stationary Bike
Sit upright on the bike
More calories burned than with a recumbent bike
No standing while pedaling on this style
Often come with lots of programs and entertainment features on the console
Recumbent Stationary Bike
The rider sits in a laid back or reclined position
Works legs only, no core or arm muscles, because you can not stand in this bike
Comfortable and ergonomic seat position, god for those with injury or back problems
Easy to get on and off of. Good choice for elderly folks who want to maintain fitness and mobility.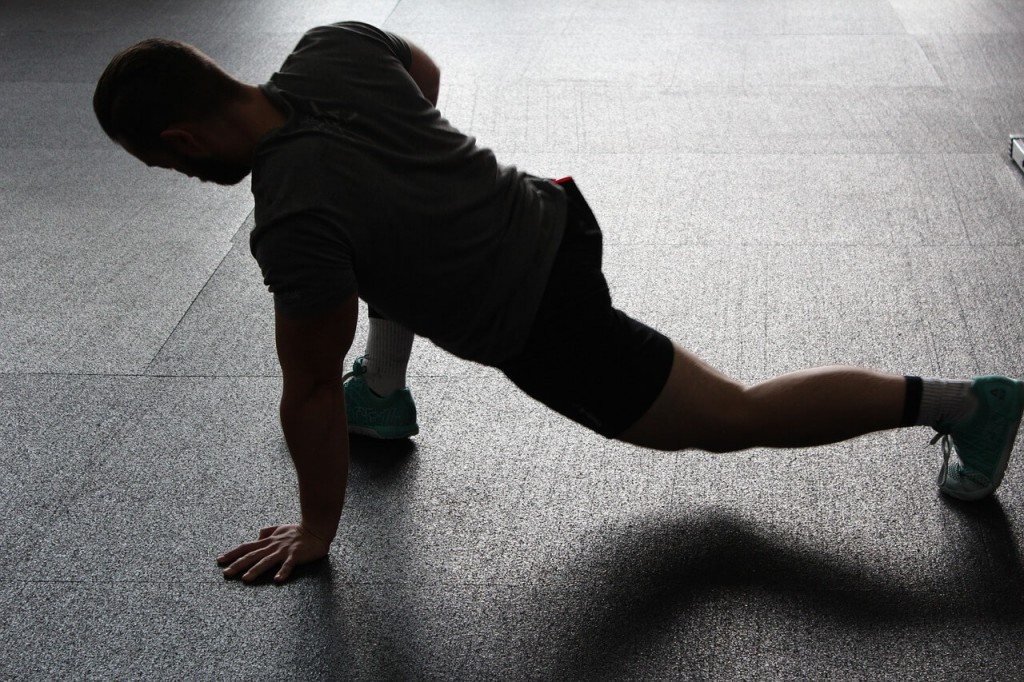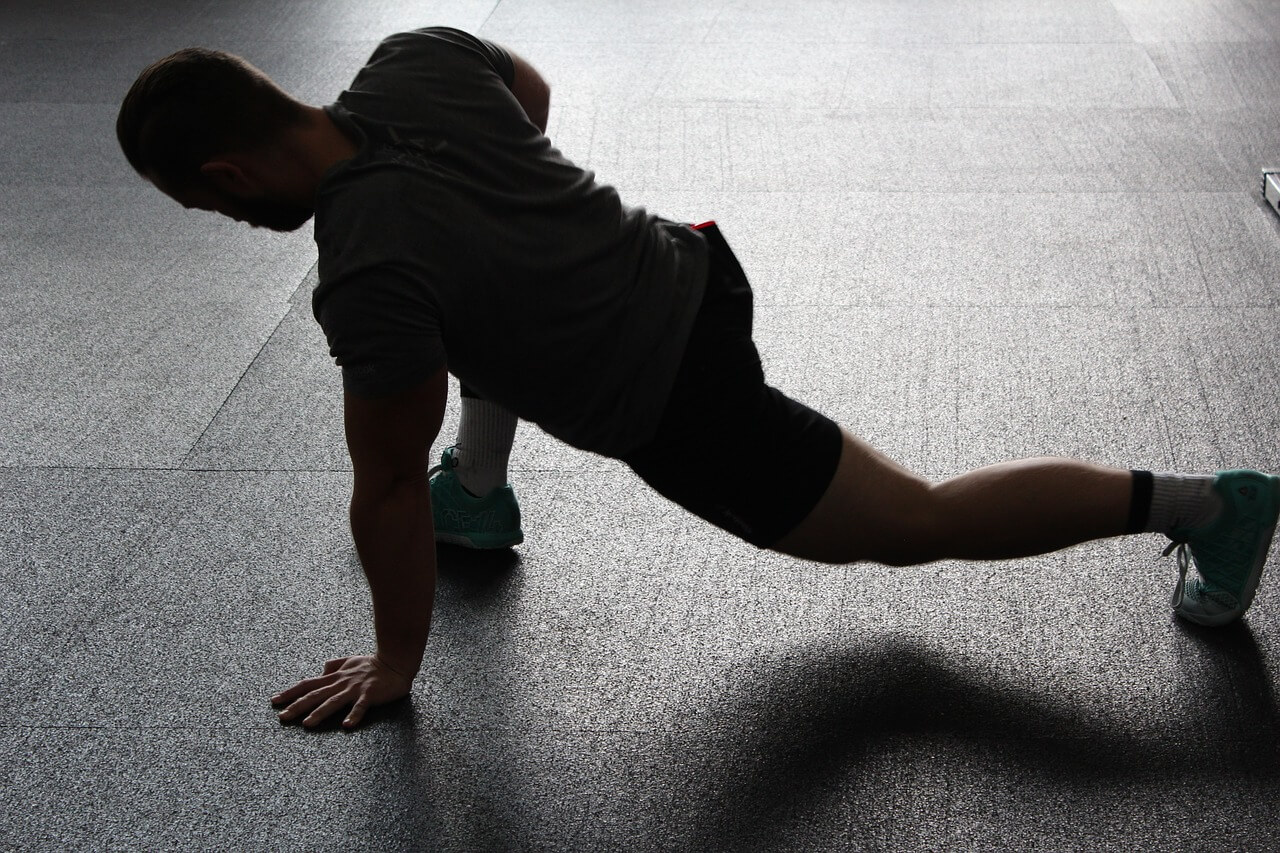 How to choose the best spin bike for home
To choose the bike that best fits your needs and home gym specifics, you have to pay attention to different features that each bike has.
Features to look for on the best indoor spinning bikes:
Drive-train
The drive-train on the best spinning bikes is usually either a belt, similar to the belt that runs the engine of your car or a chain. A chain, just like the chain on a real bike.
Some purists say a chain is better because it feels like a real bike. Some prefer a belt, because it lasts longer, requires less maintenance and is quieter.
Both styles can be found on top, mid and low range bikes, so the choice is yours.
Resistance
Brake Pads: Brake pads create friction as they are pressed against the flywheel, creating resistance.
The benefit of brake pads is they are less expensive and usually found on low to mid range spin bikes.
Magnetic Resistance: Magnetic resistance uses magnets to create resistance. The closer the magnets are to the spinning flywheel, the stronger the resistance, the farther they are, the less.
The benefit of magnetic resistance is maintenance because you will not need to change the brake pads-there are no brake pads!
The best indoor spinning bikes in the premium range use magnetic resistance.
Handlebars and Their Adjustments
While spinning you will be sitting, standing and leaning forward while cycling. You need handles bars with multiple grip positions. To accommodate all the moves you make while riding the bike.
The handlebars should ideally adjust back and forth and up and down. This is called 4-way adjustment and allows the bike to fit people of all heights.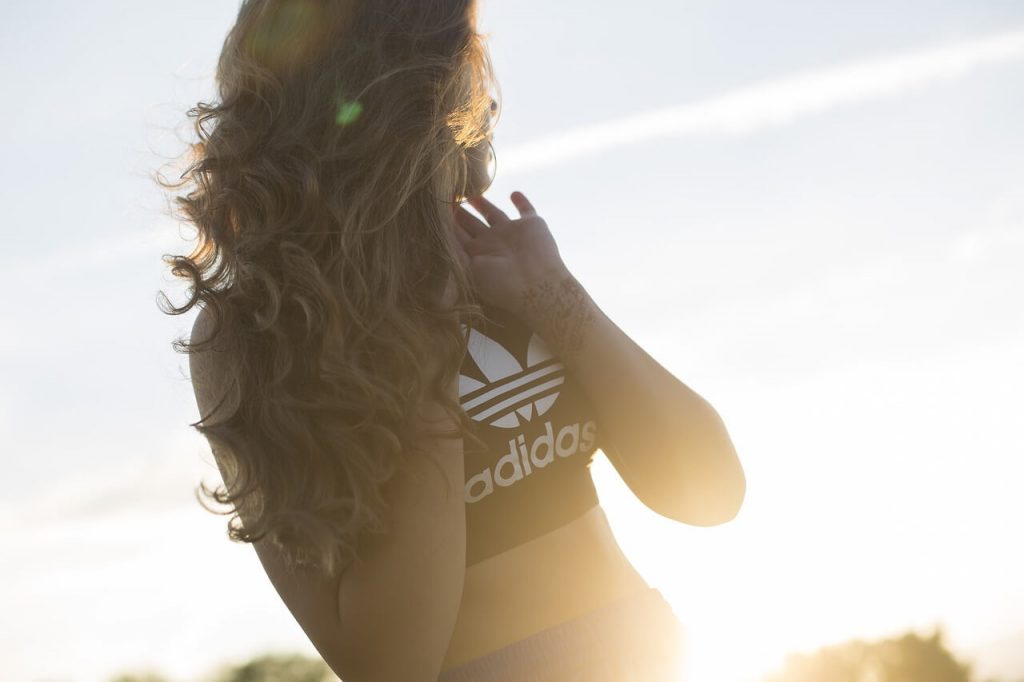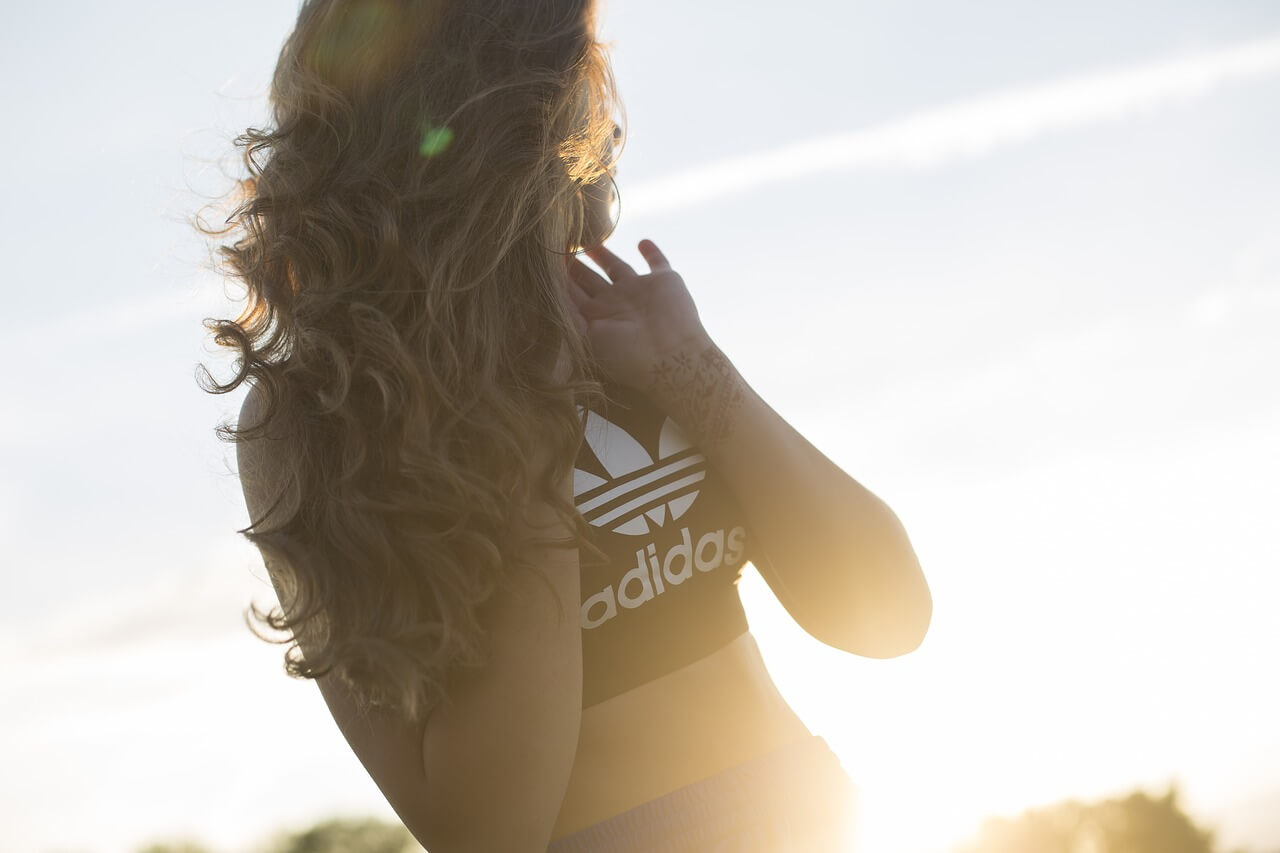 Rider Height
Maximum height: Check the max user height and minimum user height on each model spin bike you are considering. Some have a max height of 6'5" or even 7', while others it is lower.
Minimum Height: Same goes for minimum height. In our 11 exercise bike reviews, we saw bikes with a minimum height of 4'7" up to 5'4". So check that before you pull the trigger.
Maximum Weight
Again within our 11 exercise bike reviews, there is quite a variability of max weight. We listed the max weight of each model and the max weight ranges from 250 lbs to 400 lbs. Find a model that works for everyone in the family.
Attached Screen or LCD
As far as spin bikes go, the onboard console is usually pretty minimal, however, many have tablet holders. The o bard console most commonly reports time, speed, distance, calories and sometimes heart-rate, if a heart rate monitor is installed on the bike.
Remember, these bikes are meant to be used with an instructor, which in the case of a home gym will be on your TV or tablet, so a console gets in the way.
Saddle and Its Adjustments
The saddle should adjust back and forth and up and down. This is so the bike will comfortably fit all riders.
The best indoor spinning bikes for home use also allow you to change the saddle for the one you prefer, just like a real bike.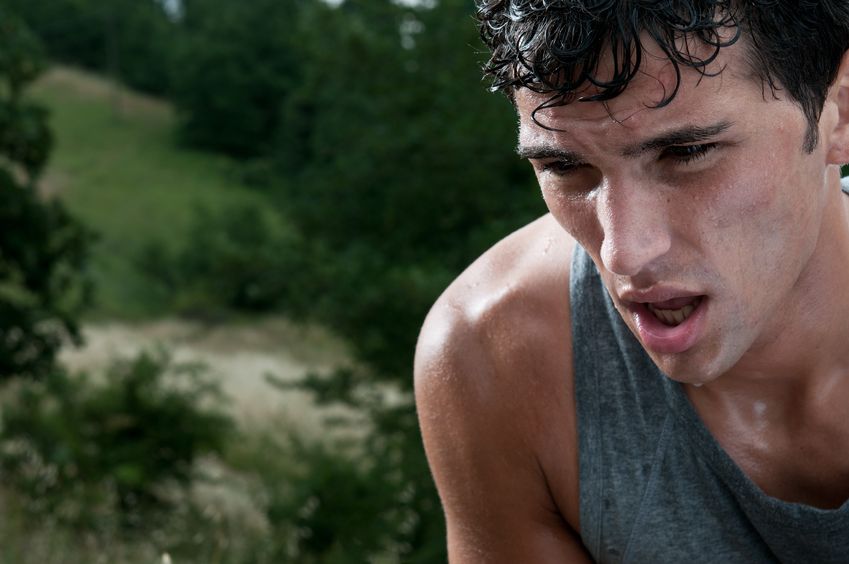 Pedals, Toe Clips, Straps and Cages
The spin bike you choose will come with one or a combination of these features. You should know what each feature is, how it functions, and if you need any extra equipment or special shoes to ride your spin bike.
Toe Clips: toe clips are installed in the bottom of cycling shoes. They are common to see in outdoor cycling but becoming more common with spin bike use. These clips on the shoe bottom clip into the pedal.
Straps and Cages: Straps and cages work together to keep your feet in place. The cage encases the tip of the shoe, and the strap tightens to hold the shoe. With a strap and cage, you do not need special cycling shoes, you can use your standard gym shoes with these cages
Dual Pedals: Dual pedals have clips on one side, and a cage with a strap on the other. You can choose to use either side, depending on your footwear.
I want to include this video here for those new to spinning, or even seasoned spin athletes who wonder why their foot is falling asleep while spinning. In this video, Kat explains that the ball of the foot must be positioned over the pedal.
The shoe should NOT be shoved all the way in the cage. She explains that proper foot placement means more power and comfort for you, plus, less risk of knee damage.
Can I install my own pedals?
If you want to install aftermarket pedals check that the bike you choose allows this. Most do, but it is still a good idea to confirm before making your final decision.
Flywheel
Most spin cycles have a flywheel. All the bikes we review have one. Some importance is placed on the material the wheel is made of, and how heavy it is.
Does any of this matter?
Yes! The flywheel is what makes a spin bike a spin bike. It can be the most important piece of the bike.
The flywheel is even more important to new spinners.
Heavy perimeter weighted flywheel generates the smooth rid and strong inertia needed for a great ride.
Mid-range and premium bikes have heavier flywheels. This is where low-end bikes are usually very different from high-end bikes: the weight of the flywheel.
If you find a low-end spin bike with a heavy flywheel, you may have found a good deal, provided everything else is in line.
Footprint
This is the length and width of the assembled spin bike. Make sure it fits the space you have planned for it!
TOP 11 Best Spinning Bike Reviews 2019
These are without a doubt the best spinning bikes for home use. Look for different price categories to find the perfect option for you!
We have listed spinning bikes with different features so that each and every one of you could find an option that fits your needs and fitness goals.
BodyCraft SPX Club Indoor Cycling Bike
This Spin bike has a solid build that delivers gym quality performance and stability in a bike that fits easily in your home gym.
Flywheel: 46 lbs
Belt or Gear Driven: Ribbed automotive Belt
Magnetic Brake or Friction Brake pads? Friction Brakes
Max Weight: 300 lbs
Footprint: 24" by 43"
Pros
Adjustable saddle
Aluminum pedals with toe straps
German manufactured Sealed Bearing on the axle
Rated for commercial use, but small enough for a home gym
Handlebars adjust vertically and horizontally
Cons
Will need to replace brake pads periodically, resistance is created via brake pads
Our take
An excellent gym quality bike suitable for short and tall users, up to 6'5". A top rated bike for home and gym use.
Schwinn A.C. Sport Indoor Cycle Bike with Carbon Blue Belt Drive
This Schwinn AC Sport Carbon Blue is one of the most adjustable bikes on the market due to their micro-pin adjustments, meaning there are more pin increments to make several smaller adjustments to get the fit that is exactly right for you.
Flywheel: 40 lbs
Belt or Gear Driven: Carbon Blue belt drive
Magnetic Brake or Brake pads: Magnetic resistance, no parts wear
Max Weight: 300 lbs
Footprint: 50 " by 20 "
Pros
Heat height and forward back of the saddle are adjustable
Aero handle bars for real like bike training simulation
Handle bars adjust up and down, forward and back
Triple link pedal compatible
Multi-Grip Handlebars
Cons
Our take
An extremely comfortable bike that adjusts to fit you.
HARISON Pro Indoor Cycling Bike B1850 with iPad Holder
Our next review is the American brand HARISON. This indoor cycling bike with an iPad holder will give you everything but a boring exercise.
If you want to get a Peloton bike, but the price is a bit out of your budget, then HARISON spin bike offers similar features for a smaller cut of your money.
The saddle is exquisite and pro designed to reduce the friction between legs and the seat while you standing on the bike, sometimes it may be a little bit compact for someone who like to sit on the bike for a long time, luckily, the seller willing to provide a free wider one if you need.
Flywheel: 29 lb flywheel
Belt or Gear Driven: Belt drive
Magnetic Brake or Brake pads: Pads
Max Weight: 280 lbs.
Footprint: 47" by 27"
Pros
iPad holder
Reasonable price
Very sturdy
Free water bottle and its holder
Handle and seat are adjustable (4 directions)
Real-time digital monitor
Cons
Saddle may be a little bit hard for some, but it can be replaced.
Our take
This spin bike is easy to install and use, plus the ride will be smooth and quiet!
We found this spin bike to be good value for the money.
Merax indoor Cycling Bike Cycle
This Merax Indoor spin bike is the best bargain bike we could find. It fits virtually any budget and it has some great features that make it a good value.
It is a basic bike with a small footprint and would be a good addition to a small home gym setup.
Flywheel: 22 lb flywheel
Belt or Chain Driven: Belt Drive
Magnetic Brake or Brake pads: Resistance Pads
Max Weight: 330 lbs
Footprint: 23.6" by 39 "
Pros
Multigrip handle bar
LCD display for time, speed and distance
4 way seat adjustment
Foot cage on pedals
Water bottle holder
Transportation feet
Easy to assemble
Book – iPad rack
Cons
Bulit for average height and weight people.
Our take
A very budget friendly bike that is quiet and works well for most folks.
This bike is made in the USA, has unique features that allow you to work the core, and many other fine details, making it one of the highest quality bikes available.
Belt or Gear Driven: Poly V Belt drive
Magnetic Brake or Brake pads: Magnetic Resistance
Max Weight: 350 lbs
Pros
V shape frame
Both saddle ad handlebars adjust two ways easily
Rear flywheel, keeps it out of the path of sweat.
Curved pedal cranks to fit wide hips and bulkier shoes
Multi grip position
Media tray and built in water bottle
Standard computer monitors speed, power, calories and more
Cons
Our take
This high quality spin bike will exceed your expectations. The best stationary bike money can buy.
This spin bike is smooth, quiet and solid. It is made from well-designed parts, innovative features and will last many, many years.
Flywheel: Rear position perimeter weighted
Belt or chain Driven: Kevlar reinforced Belt
Magnetic Brake or Brake pads: Magnetic Resistance
Max Weight: 350 lbs
Footprint: 52 " by 22 "
Pros
German built sealed bearing,
French built Kevlar reinforced long lasting belt
On board computer displays speed, calories, distance time and more.
Includes quickstart program
Rear flywheel
Aluminum pedals with toe cage
Multigrip handle bar
Cons
Our take
One of the best exercise bike for the money available.
ProGear 100S Exercise Bike
This compact spin bike feels similar to a real road bike and includes many useful features without a high price tag.
Belt or Chain Driven: Chain Driven
Magnetic Brake or Brake pads:
Max Weight: 250 lbs
Footprint: 40 " by 22 "
Pros
4 way seat adjustment
5'1" to 6'2"
LCD readout with calories, distance, pulse, and time
Heart Rate Monitor sensors on the handles
Pedals are wide and have toe clips
"U" shape bottom adds stability, plus transport wheels
Cons
Our take
Keep your body and your bank account healthy with this budget friendly best home exercise bike for under 200 dollars.
Sunny Health & Fitness Chain Drive Indoor Cycling Bike
This Sunny Indoor Chain drive bike has a realistic feel, an excellent price, and high quality-you get more than you paid for. One of the best at home spin bikes we could find.
Flywheel: 49 lbs
Belt or Chain Driven: Chain
Magnetic Brake or Brake pads: Pads
Max Weight: 275 lbs
Footprint: 42 " by 20 "
Pros
Compact footprint
Adjustable saddle, vertical and horizontal adjustments
Adjustable height handlebar
Multiple grips n the handle bars
Transport wheels on the frame
Cons
Not good for anyone shorter than 5'2"
Our take
Among the best spin bike under 300 dollars, and worth a lot more than its small price tag.
Sunny Health & Fitness SF-B1423C Chain Drive Indoor Cycling Bike
This budget-friendly spin bike has everything you need to get a solid cardio workout from home. Great for HIIT too!
Flywheel: 40 lbs
Belt or Gear Driven: Realistic feel chain drive belt
Magnetic Brake or Brake pads:
Max Weight: 265 lbs
Pros
Fully adjustable seat with vertical and horizontal adjustments
Adjustable handlebars
Pedals with foot cage
LCD displays time, speed, distance and Calories
Transport wheels
Cons
Our take
Among the Best spin bike under 300, a great value or a small price.
L NOW Indoor Cycling Bike D600
The L Now has a smooth, quiet belt drive that makes it one of the best indoor spinning bikes available.
Flywheel: 22 lb flywheel
Belt or Gear Driven: Belt drive
Magnetic Brake or Brake pads: Pads
Max Weight: 400 lbs
Footprint: 21" by 46"
Pros
Handlebars adjust horizontally and vertically
Seat adjusts in 4 directions
Multi-grip handle bar
LCD screen to track speed, time and distance
Floor Level Adjustments
Transport wheels
Pedals have foot straps
Cons
Our take
This spin bike accommodates larger folks and offers a smooth quiet ride. First-rate choice for all members of the family.
ASUNA Sprinter Cycle Exercise Bike
The Asuna Sprinter is a premium bike by popular spin bike manufacturer Sunny Health & Fitness. It includes all the features you expect from a high-end bike while still priced below 1000 dollars.
Flywheel: 37lbs
Belt or Gear Driven: Belt Drive
Magnetic Brake or Brake pads: Magnetic resistance
Max Weight: 350 lbs
Footprint: 43 " by 22"
Pros
Heart Rate belt
LCD screen includes Heart rate monitor, time, calories, distance and RPM.
4 way adjustable seat
4 way adjustable handlebars
Tablet holder made of rubber coated steel
Dual side Pedals are compatible with clips or cages
Cons
Saddle may be too soft for some, but it can be replaced.
Our take
A premium bike with a mid-range price tag. Well Done Sunny Health!
So, what are you waiting for?
Armed with this knowledge, you know just about everything you need to know to choose the spin bike that fits your lifestyle. Go ahead – just do it!
After the endorphins kick it, you will thank me!