TOP 14 Best Elliptical Trainers & Machines Reviewed 2023 + Buying Guide
In this post, I am going to show you what the top 14 elliptical trainers for home are and personally review each one.
Plus, I will include an elliptical trainer buying guide, and arrange an FAQ section so all your elliptical trainer questions are answered.
The elliptical trainers in this list have helped countless people lose weight, get in shape, feel better and have more energy.
Let's kick things off with those reviews I talked about.
TOP 14 Elliptical Machines Reviewed 2023
Elliptical Trainer Buyers Guide
First, can I ask you a question?
Where are you going fitness-wise and what are your health goals?
Most of us have some idea of what our fitness and health ideal is, but for many, it is a struggle to achieve our ideal.
Are you moving forward towards your fitness goal today?
An elliptical trainer can be a great addition to your home gym routine because it has the potential to offer an excellent cardio workout, that is very low impact, from the ease and comfort of your own home.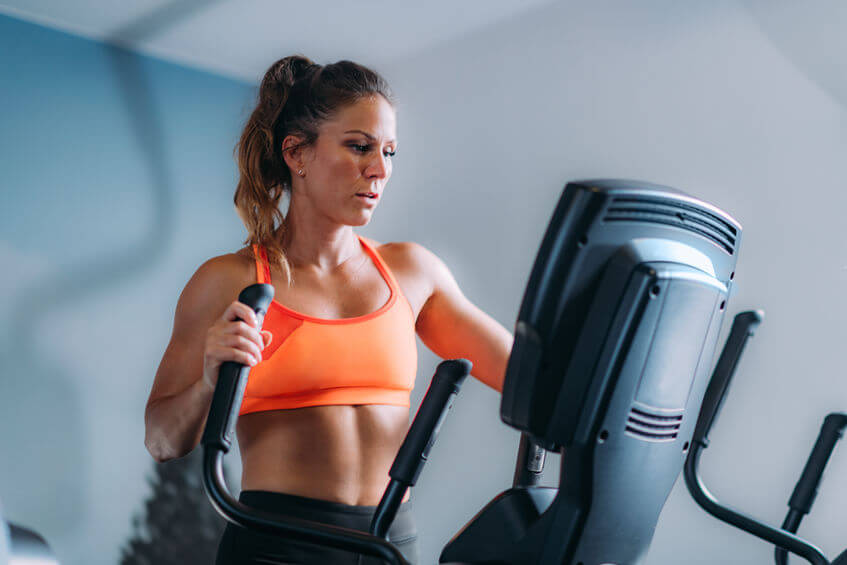 Having an elliptical trainer in your home means no excuses!
In addition to that, a well-built machine is easy on the joints and very low impact, making it the perfect cardio for those with joint or health issues.
However, I must warn you:
Not all elliptical machines offer these benefits.
The worst-case?
An elliptical trainer with bad design can cause joint problems or injury if it does not have an ergonomic design!
Avoid These in Your Quest for the Perfect Elliptical Trainer
What is the Best Elliptical Machine?
Choosing the right elliptical machine from among all the types of elliptical machines available is challenging.
I will walk you thru the process of choosing the right machine and show you what features the top-rated elliptical machines have.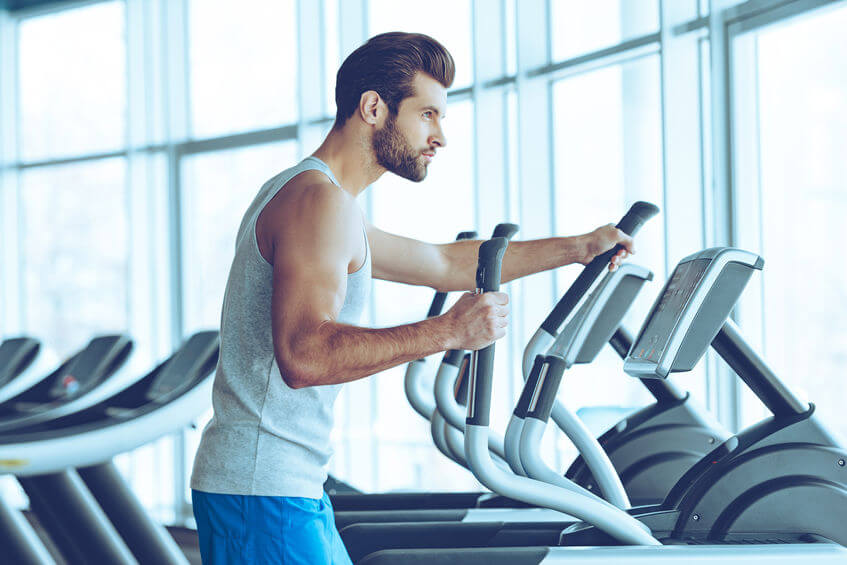 Benefits of Elliptical Machines
The benefits of an elliptical trainer are:
Why elliptical machines so great for a home gym?
Low Impact Easy on the Joints
Elliptical trainers can be used by everyone in the family, even those in their golden years can enjoy the Zero impact workout the elliptical machine offers.
Small Footprint
Many models fold up and store away for those in tight quarters.
Entertainment
These days, elliptical trainers are loaded with onboard entertainment features so your workout will fly by as you read, surf the net, listen to music, or even ride through the streets of Paris. (If your machine is equipped with the iFit app).
Help You to Lose Weight
An elliptical trainer burns between 270 and 400 calories per half hour, depending on your settings and weight.
That can really go far in meeting your weight loss goals and riding consistently 5 days a week could mean burning roughly 1/3 an lb of fat. Combine that with the right diet and you have a winning formula for weight loss.
What to Look for in a Good Elliptical Machine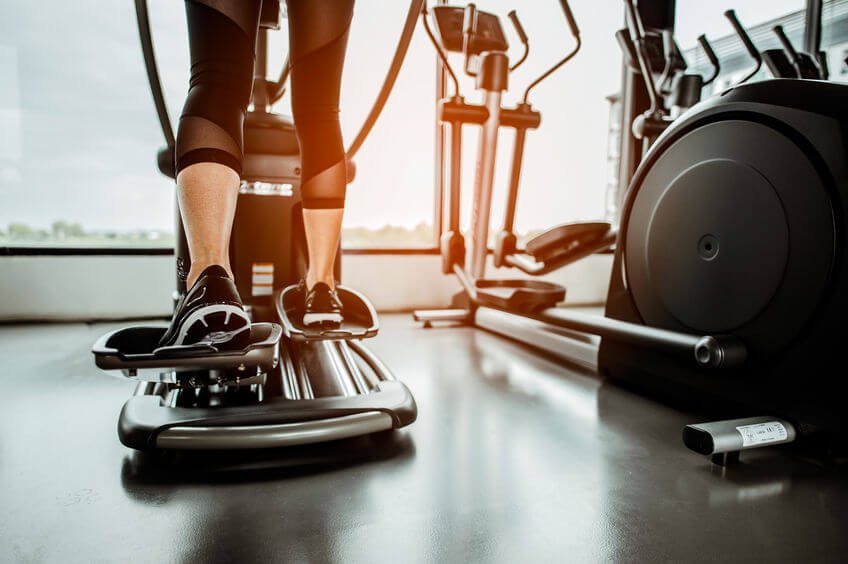 Stride Length and Height of Users
Look for a unit that has a stride length of at least 18", which will accommodate taller folks. Shorter strides may cause kickback and poor ergonomics, particularly for those who are taller.
Frame and Pedal Height
Consider the ability of the user. How high can they step up?
Some machines have pedals that are lower to the ground than others so look for step height, and step-ups of the machine. Also, front wheel drive machines are often easier to get on and off.
Flywheel
This is where cheap machines and well-made machines vary significantly.
The flywheel is what helps the machine run smooth and quiet. Look for one that weighs at least 20 lbs. Any less than that and the machine will feel unstable and you may feel unsafe riding it.
How to Choose the Best Elliptical Machine for You
Biomechanics
Quality Build
Features
Display and monitor features you may want:
Personal Comfort and Convenience Features
Do you need?
Exercise Specific Features
Be on the lookout for:
Pedal Features
Pedals are one of the most important components of an elliptical machine. Check for these features before you buy.
Q Factor: the Q factor is also known as the distance between the pedals. How far apart are the pedals? Pedals that are far apart are awkward to use and place stress on the hip and knee joints. They are often not ergonomically correct.
Articulating pedals: pedals that articulate, or move with your foot, offer better ergonomics and a more natural stride that works with your body mechanics.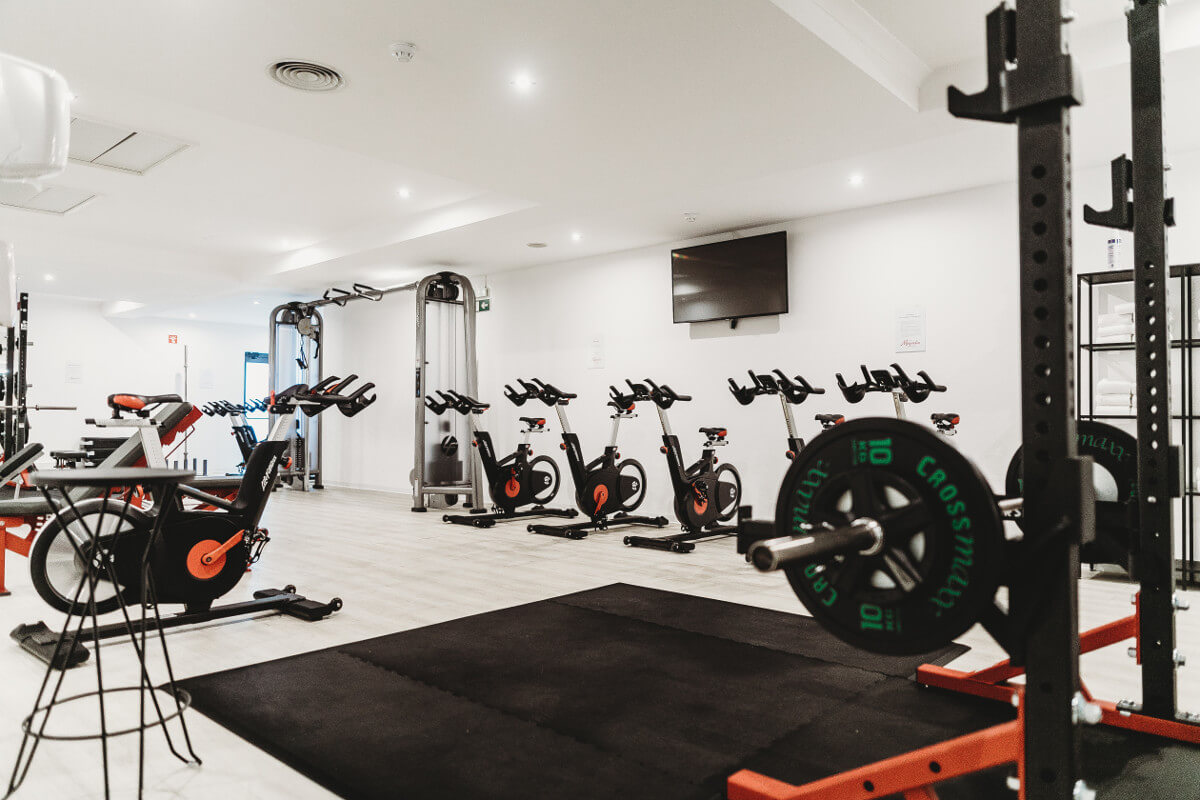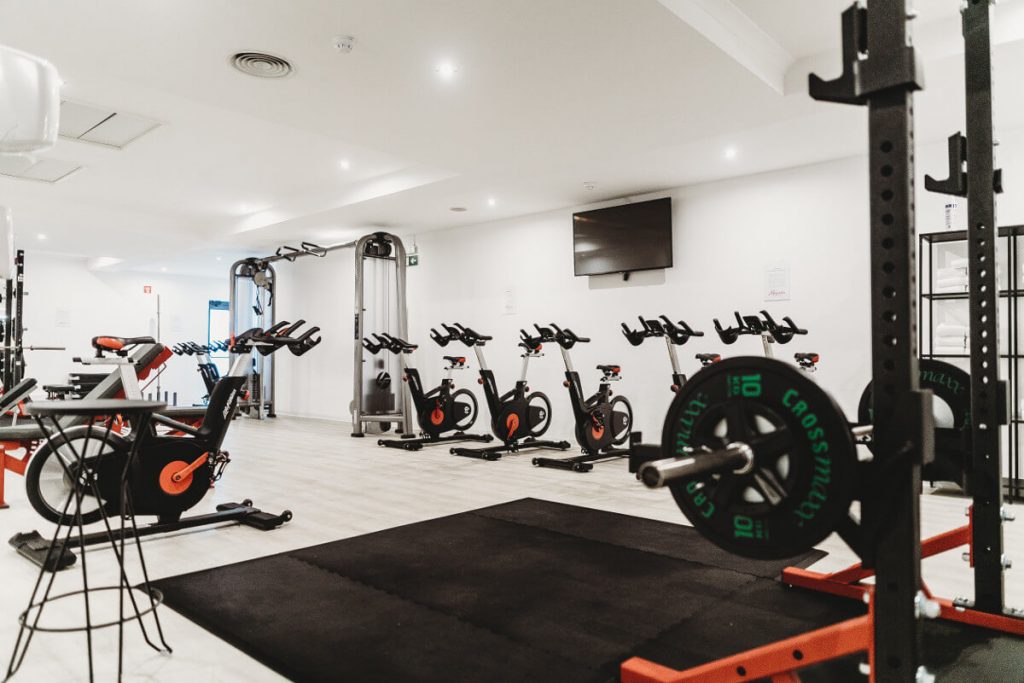 Handles: you should be able to stand in a vertical position while using the handles.
The handles should not pull you down or cause you to bend over while using them.
Multiple grip positions on the arms: allows you to change where you grip, and work the arm muscles in different areas.
Safety Features
Elliptical trainers have a lot of moving parts that pets or children can be hurt by.
Covered Flywheel – this rapidly moving wheel weighs over 20 lbs and can really injure a child or pet. The best-rated elliptical machines for home use have a hefty wheel fully encased and out of harm's way.
Weight Limit – many models max out at three hundred pounds. If you need a higher weight limit, there are a few models available with a limit of 325 or 400, so be sure to look for those.
Front or Rear Drive + Other Space Considerations
Front wheel drive elliptical trainers are sometimes more compact, plus they are easier to get on and off of.
Folding: there are a few machines in our elliptical machine reviews fold up, and save space, like the Nordictrack spacesaver model.
There is also one elliptical/stepper model with a very small footprint you might consider if you are looking for a space-saving elliptical. It's the Exerpeutic 1318 5000 Magnetic Elliptical Trainer.
Your Height and Machine Stride Length
Longer stride machines are better for tall folks. Look for a machine with at least an 18" stride. Any shorter is asking for trouble.
Short strides make a machine feel jerky and rough, and will not allow the body to move through a full range of motion.
How Many People Will be Using the Machine?
Consider the weight and height of all the people who will be using the machine. Machines have weight limits and specific strides, and the machine needs to work for all riders. Consider step height for older riders.
Some machines save user settings, usually between 2 to 4 can be saved on one elliptical machine console. If this is important to you and your family, be on the lookout for one with enough user setting profiles.
Elliptical Trainer FAQs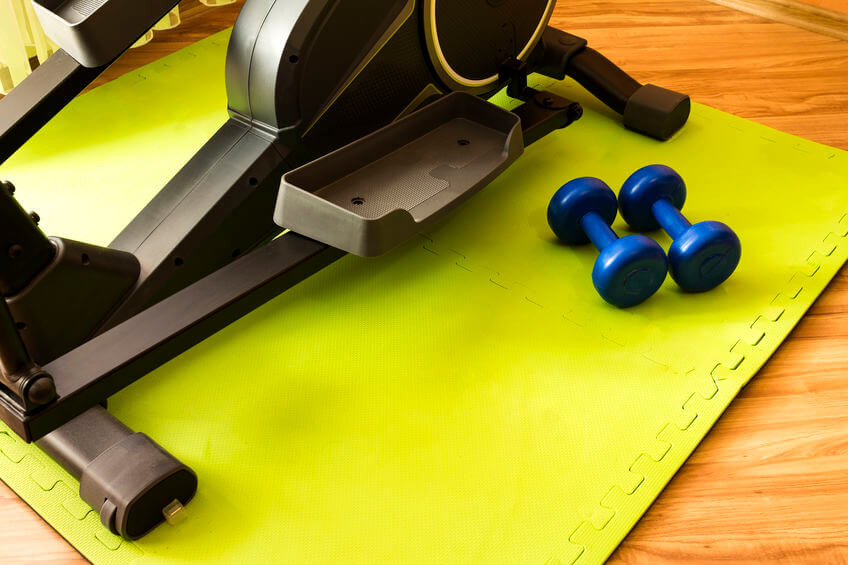 What is the Best Elliptical Machine for Home Use?
It depends on your budget and how much space you have.
Compact Space, Budget Price
If you are looking for a good deal and do not have a lot of space to store the elliptical trainer I recommend this Exerpeutic Elliptical Trainer which has a smaller footprint than most other elliptical trainers and can be had for under 500 dollars.
Best Quality Elliptical Trainer
If you are willing to invest more in your fitness goals and have space for a larger elliptical trainer, the Precor EFX 245 Energy Series Elliptical Crosstrainer which has vertically adjustable stride to allow you to target muscles differently. It also has incline adjustments and a beautiful top of the like on board console.
Are Elliptical Trainers Good for Losing Belly Fat?
Elliptical trainers are capable of helping you burn 270 to 400 calories in a half-hour session. Of course, how much you burn depends on how much you weigh, what you set the resistance level to, the incline of the elliptical machine and how fast your stride.
But even at the low end, 270 calories per workout adds up, especially when paired with a good diet, and can indeed help you burn belly fat.
Cortisol is one hormone responsible for belly fat storage. Exercise has been shown to reduce cortisol levels, so all exercise has the potential to burn belly fat.
If you need more exercise check out this list of the best cardio machines for your home gym and start losing that belly now.
Can You do Elliptical Every Day?
Yes.
According to the CDC Physical activity guidelines, adults can do up to 300 minutes of exercise a week and the CDC states: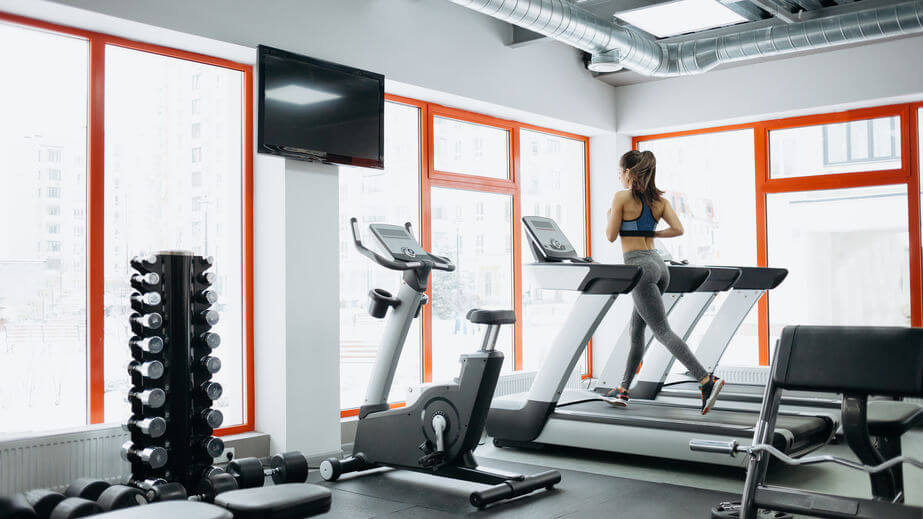 Which is Better Elliptical or Treadmill?
Both the treadmill and the elliptical trainer have their benefits and drawbacks.
If you love to run, the treadmill may be for you. There is the potential to burn more calories on the treadmill and that is another plus.
If you are interested in treadmills, I have a list of the best treadmill reviews 2023 here.
The drawback of the treadmill is they can be hard on the joints. If you suffer from a bad back, have knee problems, or limited mobility, the elliptical trainer is your best bet.
Want to learn more about how treadmills stack up against elliptical trainers? I have that info right here.
What's Better Elliptical or Stair Stepper?
The elliptical is THE go-to cardio exercise machine for those who need a super low impact workout. If you have back, knee, hip or foot pain, I recommend the elliptical trainer over the stair stepper.
That's not to say the stair stepper is without its advantages too. The stair stepper forces you to use your glutes and quads to climb, and has the potential to burn more calories and shape the legs and behind more than the elliptical trainer.
Just be aware, the stair stepper is a strenuous exercise and may exacerbate knee and hip problems.
How Long Should You Work Out on an Elliptical to Lose Weight?
That depends on how fast you want to lose weight and what you are doing with your diet to lose weight.
Keep in mind you can burn 270 to 400 calories in just a half-hour of using the elliptical trainer.
Do that every day and you will burn anywhere from a third of a pound to two-thirds of a pound of fat in a week just from exercise.
If you want to lose more fat than that, try to create a calorie deficit with your diet to lose even more.
Having said that, if you really want a calorie-torching workout, try a spin bike. I have a list of the best spin bikes 2023 reviewed here.
How Often Should I Work Out on My Elliptical?
Anywhere from 4 to 7 days a week is good. The CDC recommends 150 to 300 minutes of exercise a week. If your goal is a minimum of 150, you only need to use the elliptical for 30 minutes a day, for 5 days of the week.
If you want to shoot for the upper end of the CDC recommendation of 300 minutes per week, ride your elliptical trainer for 50 minutes a day, for 6 days a week. Take one day off, you deserve it after all that hard work!
What's Better an Under Desk Bike or an Under Desk Elliptical Trainer?
If you are looking for an easy, convenient way to sneak in a workout, you may be looking at under desk workout equipment. Two popular options are the under desk bike vs the under-desk elliptical trainer.
So which is the better option?
Let me be honest, the two are pretty similar, in fact some under desk bikes "pedal" in an elliptical motion, making the exercise equal to an under-desk elliptical.
But, an under-desk cycle that does not use an elliptical motion probably gives a more intense workout, but also requires a taller desk so your knees don't hit it.
If you are interested in under-desk elliptical trainers and under-desk cycles, check out my list of the best under-desk bikes reviewed here.
Summary
Now that you have seen the best elliptical trainers, it's time to make a choice and get back on track with your fitness goals and reclaim your health.
Purchase an elliptical trainer for your home workout today and 'stride' toward your goal with ease.
If you like seeing fitness equipment reviews like these, don't forget to sign up for the Garage Gym Power newsletter and don't miss another post!