Best Bowflex Machines & TOP 8 Bowflex Home Gym Reviews + Workouts
Bowflex has been promising gym quality equipment for your home gym since 1986, and they deliver on that promise, which is why they are one of the most popular all in one gym makers out there.
If this year is YOUR year to own a premium Bowflex machine, but you are on the fence about which one is the best Bowflex machine, look no further.
Below you will find 8 Bowflex home gym reviews to help you decide.
In addition to that…
I will discuss whether or not it is worth it to own a Bowflex gym, how to choose the right one for your garage gym, and take a look at a few routines and workouts you can do using a Bowflex.
Quick Bowflex Buying Guide: What Keep to Mind Before Buying a Bowflex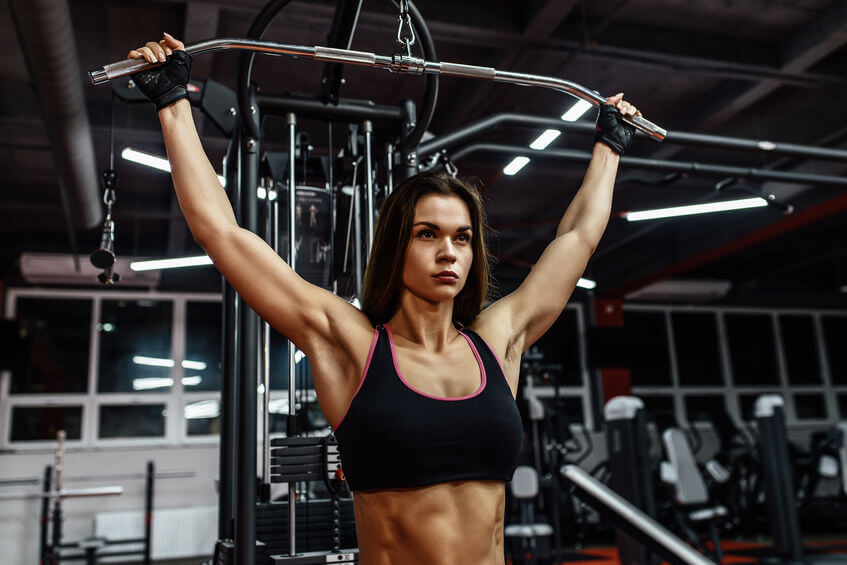 Resistance and Weight
The resistance your Bowflex offers is an important thing to consider before you pull the trigger.
The lower end models like the Bowflex PR1000 come with 210 lbs of power rod resistance, which is fine for light lifters and those who want to tone and shape.
But…
If you are a big guy or a heavy lifter you will need more weight to stay challenged. That's why I love the Bowflex Xtreme 2SE which can be upgraded to 410 lbs of muscle building resistance.
Footprint Size
Before you decide on the best Bowflex machine, keep in mind the space you have available in your home or garage gym.
Several models like the Bowflex Max Trainer and the Bowflex Revolution all in one home gym fold up so they take up less space when they are not in use.
Looking for a way to arrange and plan your home gym to get the most out of the space you have.
Check out this home gym planner and plan and arrange how you can fit your Bowflex gym into your home gym, right from your computer.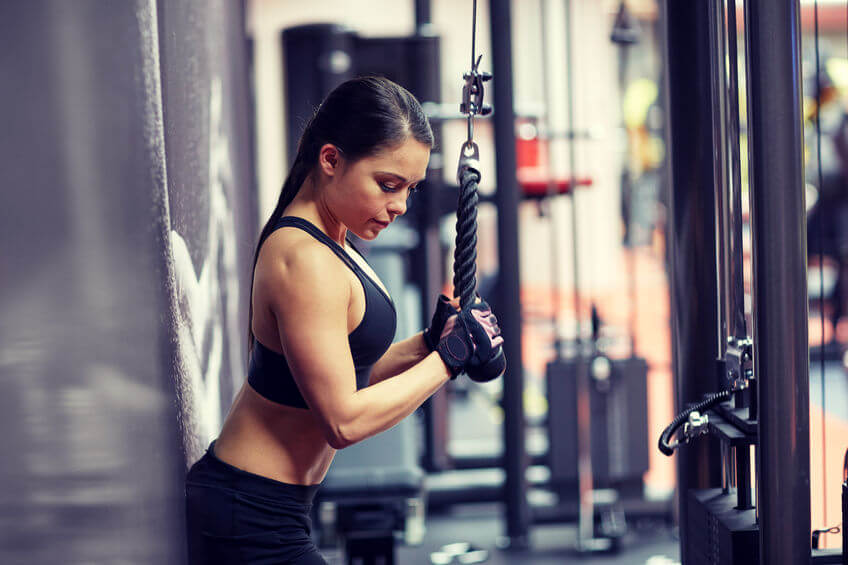 Exercises Available
The Bowflex line of all in one homes gyms vary quite a bit in terms of how many exercises they have available.
For example:
The lower end PR1000 has 26 exercises built-in.
The most popular Xtreme 2SE has over 70 exercises you can do.
The high-end Bowflex revolution has over 100 exercises available.
Is it Worth to Buy a Bowflex? Is it Just Hype or Real Deal?
Let's face it.
Getting in shape takes work!
Whether you decide to use a commercial gym, the great outdoors, a Weider home gym, a Smith Machine, a Bowflex home gym or even a CrossFit routine, what you put into it is what you will get out of it.
It is easy to say that any of these options are not worth it.
Plenty of people throw shade on commercial gyms, or say CrossFit is a cult, but both those options work, and so does the Bowflex all in one home gym option, if you put in the work.
Bowflex machines are well built, well designed, easily fit in a home gym, offer short workout times and will get you the results you want if you do your part.
In my opinion, YES! Bowflex homes gyms are worth it.
Bowflex Workouts
One thing that I admire about Bowflex is that they really focus on user experience.
They care about how you use the machine and the benefits you get from it after you have it set up in your home gym.
Many of their all in one home gyms come with workout manuals, downloadable apps, DVDs or on board placards that demonstrate the exercises available.
Bowflex also maintains a YouTube video library with workout videos for its most popular models.
If you like the Bowflex Max trainer, check out this 14 minute workout video for this calorie blasting cardio machine.
If you like HIIT style training you will be happy to know that the Max trainer also allows for a 4 minute HIIT workout.
If you decide the all in one Cardio and Strength training home gym, The Bowflex HVT is the right choice for you, there are several workout videos and inspiring success stories available on the Bowflex YouTube page.
Check out this 18 minute full body HVT workout that hits all major muscle groups for some intense strength training, and incorporates calorie burning cardio at the same time.
All that in just 18 minutes.
Love the Bowflex Xtreme all in one home gym?
Great.
Here are three body building routines you can try to get in shape form the comfort of your own home. Easy as 1,2,3!
Bowflex Xtreme Chest and Shoulders Day Routine
Instructions: Do 2 to 4 sets each and each set should have 8 to 12 reps of each exercise listed.
Equipment needed: Bowflex Xtreme 2SE All in One Home Gym
Moves:
Bowflex Xtreme Back and Arms Routine
Instructions: Do 2 to 4 sets each and each set should have 8 to 12 reps of each exercise listed.
Equipment needed: Bowflex Xtreme 2SE All in One Home Gym
Moves:
Seated Lat Pulldowns
Reverse Curl
Triceps Extension
Bowflex Xtreme Legs and Trunk Day Routine
Instructions: Do 2 to 4 sets each and each set should have 8 to 12 reps of each exercise listed.
Equipment needed: Bowflex Xtreme 2SE All in One Home Gym
Moves:
Standing Hip Extension
Leg Curl
Standing Low Back Extension
Seated Oblique Abdominal Crunch
Looking for some serious in-depth instruction for the wildly popular Bowflex Xtreme 2 SE?
Fat Swell Smart created this 7 part in-depth instructional video series for this awesome all in one home gym. He goes over correct form, pulley position, exercise variations, tips for how to hold and grab handles, and more.
It is truly the best resource on YouTube for the Bowflex Xtreme 2 SE.
TOP 8 Bowflex Home Gym Machines 2023
Bowflex Xtreme 2SE Home Gym
Bowflex Xtreme 2SE Home Gym
70+ exercises that cover the entire body
The home gym comes standard with 210 lbs., upgradeable up to 310 lbs. or 410 lbs.
The pulley system lets you move from squats to lats to leg workouts without ever changing cable
Ergonomic adjustable seat with polyurethane high-density foam cushion
Build back and shoulder muscles quickly with the integrated lat tower with angled lat bar
Review: The Bowflex Xtreme 2SE is the most popular home gym offered by Bowflex.
While it has no bench, it does have a comfortable seat, 210 lbs of resistance that you can upgrade to 410 lbs, several cable based exercises like lat pull downs, leg extensions, squats, bicep curls, presses and more.
The best part of the Xtreme 2SE?
You never have to change cables between workouts. This is different from many other all in one gyms out there and a huge bonus that saves you time and keeps your workout flow moving.
Pros
210 lbs of power rod resistance is upgradable to 410 lbs.
Pull down lat bar / Leg extensions cables included.
70 different exercises can be done on the Bowflex Extreme 2SE.
NEVER need to change cables to switch exercises.
Cons
Does not include a long bench.
Takeaway
This is, in my opinion, is the best Bowflex gym to buy for a garage or home gym setup.
Sale
Bowflex PR1000 Home Gym
25plus exercises that cover the entire body
Over 200 lb. Power Rod resistance
Multiple cable pulley position allows you to easily change the angle of resistance and increase effectiveness of many exercises
Bench converts to a rolling seat for aerobic rowing
Maximize your gym space with vertical folding bench
Review: The Bowflex PR1000 comes with a weight bench unlike the Bowflex Extreme, but it just does not have the functionality of the Xtreme gym, and the price reflects that.
It does offer 210 lbs of resistance, 25 different exercises, and converts to a rower for a good cardio workout.
This all in one home gym is ideal for someone who wants to incorporate a lot of cardio, some lifting, wants to lose weight, or wants one machine that covers cardiovascular fitness and strength training in one unit at a great price.
Pros
Bench converts to a rower.
Built-in media rack – place your tablet in & use Bowflex app for follow along routines.
Great price considering the high quality and versatility it offers.
Cons
210 lbs of resistance may not be heavy enough for moderate to heavy lifters.
Takeaway
Knock out your cardio workout and strength training with just one reasonably priced machine.
Sale
Bowflex Blaze Home Gym
60 plus exercises for a full body workout. Workout Area-100L x 78W inches. Folded footprint-52L x 38W x 83H inches
210 lbs of Power Rod resistance, upgradable to 310 lbs or 410 lbs
Bowflex provides 7 free trainer-built workout regimens
Sliding seat rail allows you to perform aerobic rowing and leg presses
Multiple cable/pulley positions enable custom workouts
Review: The Bowflex blaze has both the aerobic rower, like the PR1000 and the Lat pull down bar and upgradeable resistance and a squat bar like the Xtreme.
It is a little more expensive than the PR1000, but for what it offers in addition to the PR1000, it is definitely worth it.
Pros
Offers over 60 different exercises.
Includes 210 lbs of power rod resistance and you can upgrade to 410 lbs later.
Has a long bench that converts to a rower for cardio.
Cons
Unlike the Xtreme, with the Blaze, you will need to change cables to change exercises.
Takeaway
The Bowflex Blaze is more robust than the PR1000, with upgradeable weight.
Bowflex PR3000 Home Gym
Offers over 50 gym quality exercises to work out your entire body
Provides as little as 5 or as many as 210 pounds of power rod resistance
Multi use hand grip or ankle cuffs designed to add flexibility and performance to any workout using the quick change power rod system
Upgradable resistance to 310 pounds
Heavy duty steel construction frame offering long term durability
Review: The highlight of the PR3000 system is the ease at which it allows you to do standing exercises and the fact that it requires NO cable changes between exercises.
It is much easier to do squats on the PR3000 vs the similarly priced Blaze because you can remove the seat and leg extension.
The Blaze does offer more exercises than the PR3000, but the fact that you have to change cables may make the PR3000 a better option.
Pros
210 lbs of power rod resistance, with upgrade to 310 available.
No need to change cables in between exercises.
Over 50 exercises available.
Best Bowflex home gym for squats because you can remove the seat and leg extension.
Cons
Assembly can be a challenge, instructions need to be improved.
Takeaway
A great Bowflex home gym if you plan on doing a lot of squats and leg work.
Bowflex Revolution Home Gym
Bowflex Revolution Home Gym (Discontinued)
100 exercises for a full body workout
SpiraFlex technology works independently of gravity to provide resistance without inertia
Independently moving arms with 10 positions and 170 degree adjustments
Work with up to 600 lb. of resistance with the leg press station
Vertical bench press allows a wide range of exercises and folds for storage
Review: The revolution home gym is revolutionary because the way it provides resistance is different from the power rod system Bowflex is known for.
The revolution machine uses SpiraFlex plates that provide smooth consistent resistance that is just as heavy at the beginning of the lift as it is at the end. This is in contrast to the power rods which give more resistance as you go.
The Revolution also has the Rowing erg for cardio and a leg press exerciser, as well as over 100 other exercises available, plus it folds upright to take up less space.
Pros
210 lbs of resistance with upgrade to 300 lb available.
More than 100 exercises can be performed on the Revolution.
Folds upright to save space.
Cons
Pricy.
The unit is also large, even when folded upright.
Takeaway
Smooth consistent resistance and over a 100 exercises for the ultimate all in one home gym.
Bowflex Results Series Treadmills BXT216
Bowflex Treadmill BXT216 (Discontinued)
Introducing Bowflex JRNY, the personalized coaching technology that integrates with your BXT216 to create daily, custom workouts and provide in-workout coaching and personalized feedback that encourages and drives users through their workout.
Stay engaged by exploring dozens of virtual courses and stunning trails that automatically adjust to your running speed with the Explore the World App. Coming soon
Motorized incline up to 15% to vary workout intensity
22" x 60" running path with Comfort Tech Cushioning Technology
9" full color, back-lit LCD screen with 11 simplified "push and go" intuitive workout programs
Review: The Bowflex treadmill BXT216 is a robust cardio machine. It has a generous 22" by 60" belt that can accommodate virtually any rider.
It has a max weight of 400 lbs and is well suited to big guys too. The 9"color LCD display will keep you entertained as you walk or jog and with 11 workout programs to choose from you won't grow bored.
With the HR monitor, speed control and incline control integrated into the hand rail, you will always stay in control of your workout.
Pros
400 lb weight limit.
9 "Full color backlit LCD display.
Large 22" by 60" belt.
Integrated controls and HR monitor.
Cons
Stats screen does not show runners pace.
Takeaway
The best Bowflex cardio machine for large, big and tall users.
Bowflex HVT Machine (Discontinued)
Provides whole-body fitness with Hybrid Velocity Training or HVT
3 pre-programmed workouts (sprint, circuit, and builder) direct you through a workout in as little as 18 minutes for maximum results
Manual mode allows you to build your own workout from 50 unique exercises
Syncs with free HVT app and workout videos (Apple iOS and android). Dimensions - 65.5 L x 46 W x 83 H inches
Machine combines entire sets of cardio and strength workouts into one compact design that fits into most rooms
Review: The Bowflex HVT is designed to allow for both Cardio and Strength training on the same machine. HVT means High Velocity Training so the movements are fast, and the workouts can be completed in as little as 18 minutes.
This machine uses a combo of cables with a flywheel that provides resistance with 16 levels of resistance available.
The HVT has a thoughtful design including an informative screen that shows HR and graphs it as you go, water and phone holder, high quality handles, an included spiral bound workout book and a sturdy workout platform.
The exercises in the preprogrammed routines are easy to learn and perform, yet they are challenging to perform, so you get a good workout.
Pros
3 Built-in routines plus a manual mode.
Do cardio and strength training at the same time.
The exercise routines included are complete and easy enough for a beginner to do.
The manual mode allows you to create your own workout using a Bowflex app.
Cons
Takes a while to put together and can be challenging to assemble.
Takeaway
Excellent machine for a beginner or intermediate athlete who wants cardio & strength training all in one machine.
Bowflex Max Trainer M5 Florida State University (Discontinued)
Save time with the Breakthrough 14-minute max internal workout
Blue backlit display with Tachometer showing target & burn-rate zones
Bluetooth allows you to sync to the free max Trainer app
9 program to keep you challenged
Compact design that fits most any space
Review: The Bowflex Max trainers claim to fame is that it can give you a workout in just 14 minutes, and it engages more muscle groups and burns more calories than an elliptical trainer.
The Max trainers do give you an intense whole body workout thanks to the max trainers unique motion and choice of three different hand positions that allow you to engage different muscle groups.
Pros
Engages 80% more muscles than a standard elliptical trainer.
Workout is finished in just 14 intense minutes.
One of the most compact space saving machines from the Bowflex line.
Includes Max Trainer app that offers streaming workout videos.
Cons
You may notice some squeaking while using the machine.
Takeaway
Max Trainer is hereby crowned the Calorie Burning King and the best Bowflex for weight loss.
In Summary, if I had to pick just one of these machines as the best Bowflex machine, I would choose the Bowflex Xtreme 2SE Home Gym.
This compact home gym is offered at a great price considering all it can do. The weight can be upgraded to 410 lbs so it works for just about all athletes, you never need to change cables to change exercises and it is a machine that grows with you.
Don't forget to sign up for the newsletter and we will notify you when new garage and home gym gear and equipment reviews come out.
Your subscription includes exclusive guides available only to subscribers.