Free Standing Pull Up Bars
TOP 10 Best Free Standing Pull Up Bars 2022
Products analyzed
10 Best chosen
If you want to avoid busted doorframes or you live in a place where a door or wall mounted pull up bar is not an option, consider a free standing pull up bar to complete your bodyweight exercise routine.
Choosing the best free standing pull up bar allows you to avoid structural damage to your home, and it can be moved out of the way.
Best of all…
…they offer an excellent bodyweight workout!
We have reviewed the top 10 best free standing pull up bars and other great alternatives, and quickly go over what to think about before making your purchase.
What to consider when buying a Free Standing Pull-Up Bar
Price: The first thing to consider is the price and your budget. As pull up bars tend to be pretty simple pieces of equipment, you won't be missing out on features when opting for a cheaper model, but premium models do tend to be more stable and durable so make sure you get a model that can handle your weight and size, while also fitting your budget.
Size: Size is one of the most important factors to consider. You'll want to get a model that offers you enough height to be able to perform your exercises comfortably, but it still needs to be compact enough to fit into your space.
Weight limit: The weight limit, or weight capacity, is a very important factor to consider when getting any new piece of equipment, as this will ensure your safety while doing your workouts.
Grip: In order to be able to do pull-ups in a comfortable and safe manner, your bar needs to provide a good grip. Some use laser etching to achieve that, others have padding and some offer even extra handles, so make sure to get the model that will be most comfortable for you.
Scores and Reviews: The best way to check how durable and useful a piece of equipment is, is to check its user ratings and test scores.

This is how we select and evaluate products on GGP
In this article, we review a number of popular products that we have found using in-depth research and analysis work. The products you find in the article are sold by one or more of our partners. Although these partnerships may influence the range of products in the article, our recommendations are based on an overall assessment of the product.
We evaluate and compare products in the article based on:
1

Official and impartial product tests

2

Customer reviews and opinions about the product

3

Data on user behavior and preferences

4

Specifications, characteristics, and disadvantages of the product

5

Guarantees, service, and reputation of the dealer
Apart from that, we compare the price and quality of each product and deliver our subjective assessments and recommendations to our readers. The position of the product in the list does not necessarily reflect its quality, as all the products we review are picked as the best choice for certain users.
Quick Guide to Free Standing Pull Up Bars - What to Look Out For
When getting new workout equipment for your home gym, there is always a number of factors to consider. For pull-up bars there are 4 main things that you need to pay attention to:
Weight Limit
All free standing pull up bars have a weight limit. That weight limit can vary between 250 to over 1000 lbs.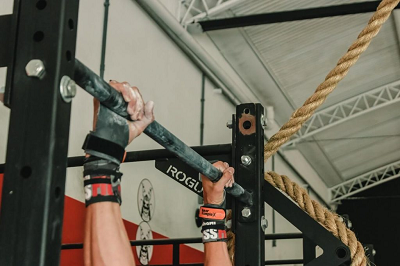 The higher the weight limit, generally speaking, the stronger and more stable the bar is. The heavy-duty bars may cost a little more, but they are worth it. You want to feel secure that you will not tip over or damage the equipment while you are using it.
Stability
Stability comes from a mix of good design and hefty materials used in the construction of the free standing pull up bar. Avoid flimsy stand-alone pull up bars and look for heavy gauge metals and wide bases to find the best free standing pull up bar.
Height and Height Adjustability
Another thing to consider is both your ceiling height and how tall you are. Obviously, find a bar that works with your height. Stand on your tiptoes and hold your hands up. Have a friend measure from the floor to the top of your fingertips.
Add 3 or 4 inches to that measurement, because that is your ideal pull up bar height.
Also…
The ceiling should have at least a foot of space from the top of the bar to the ceiling to clear your head as you come up. But of course, more room is always better and allows for other moves like muscle ups.
Footprint
The amount of space your free standing pull up bar takes up really depends on the space you have. Some free standing pull up bars take up little space and fold away when you are not using them. Some are light enough to move out of the way and some have large footprints and are not easy to move. Ask yourself if you need to move it, or if you are OK with a heavy free standing pull up bar.
Remember…
The heavier the bar, and the larger footprint it has, the more stable it is. So there is a tradeoff.
What is the Difference between a Power Tower and Free Standing Pull Up Rack?
Pul-up bars are cheaper and easier to set up, but they don't always fit everyone's height, so they might not be the best choice for everyone.
Power towers are more expensive, but they're adjustable to fit different heights, so they might be a better choice for some people.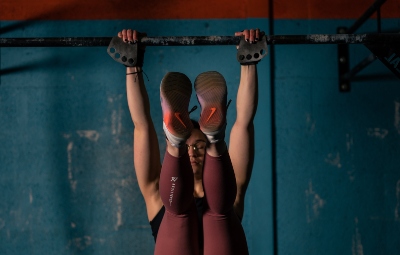 The main difference between the two is that pul-up bars only allow you to do pull-ups, while power towers also have other features like a dip station and a push-up station. So, if you're just looking to do pull-ups, a pul-up bar is probably all you need. But if you're looking for a more versatile piece of equipment, a power tower might be a better choice.
Can I Make My Own Free Standing Pull Up Bar?
Some folks may want to make their own stand-alone pull up bar as a DIY project.
While you will get bragging rights for making your own, and you can customize the height, you probably won't save much money.
There is also a Marine style DIY pull up bar on the bodybuilding.com forum. I hear this design is very steady, and many bodyweight athletes like it.
What Accessories Can I Use with a Free Standing Pull Up Bar?
You can use accessories with your free standing pull up bar. Anything from resistance bands to help you work up to a true pull up, to gym rings, slings and more.
If you choose to use accessories with your free standing pull up bar, be sure that you comply with the weight limit and capabilities of the pull up bar you choose.
Here I have reviewed the best pull up assist bands. These are great for the beginner bodyweight athlete because they will help you achieve the first time pull up milestone.
Plus they can be used in many other ways and offer a full-body workout on their own or paired with your favorite stand-alone pull up bar.
TRX suspension trainers are another accessory you can use with some of the heavier and more stable free standing pull up bars or power racks. Check out the TRX suspension trainers here.
In Summary
The best stand-alone pull up bar makes an excellent alternative to door or wall mounted pull up bars, without damage to your home.
Looking for more pull up bars?
I have all styles of pull up bars reviewed here, check it out.
Love Garage Gym gear?
So do we!
Don't forget to sight up for the Garage Gym Power newsletter and always be kept in the loop.
FAQ
How Tall should My Free Standing Pull Up Bar be?
The ideal height of your free standing pull up bar should be about 3 to 4 inches above your fingertips, as you hold your hands straight up over your head and stand on your tiptoes. So reach for the sky, on your tiptoes, and have a friend measure from the floor to your fingertips, then add 3 or 4 inches to that measurement.
What are the Best Free Standing Pull Up Bar Alternatives?
A power rack makes for a very strong and stable free standing pull up bar alternative. Power racks take up more room and cost more than free standing pull up bars, but the benefit is they are MUCH more stable, plus you can use them for squats, bench presses and many more lifts. We have reviewed the best power racks here, take a look.
What accessories can you use with a free standing pull up bar?
There are a number of accessories you can use with a free standing pull up bar including, but not limited to, a weight vest, resistance bands, and a jump rope. These accessories can help you to add variety to your workouts and make them more challenging. Additionally, they can also help you to target specific muscle groups.