TOP 12 Best Gymnastic Rings for Home or Garage Gym Reviewed 2023
It's fun.
It's cheap.
It's used for training all manner of athletes from the ancient Olympians of Greece to the Navy and Army Elite.
CrossFit athletes, bodyweight fitness gurus and calisthenics guys all use GYMNASTICS.
Why?
So many reasons!
Gymnastic seriously improves agility, upper body strength, coordination, confidence and so much more.
That's why I think a pair of the best gymnastics rings are a smart choice for your home or garage gym.
Based on my own personal experience, the advice and recommendation of friends, and review of other expert resources I present to you a list of 12 of the top gymnastics rings, plus tips on how to use them, hang them and what you must look out for before deciding on the perfect pair.
Top 12 Best Gymnastic Rings Reviewed 2023
Wooden, Steel or Plastic – What is the Best Material for Gym Rings?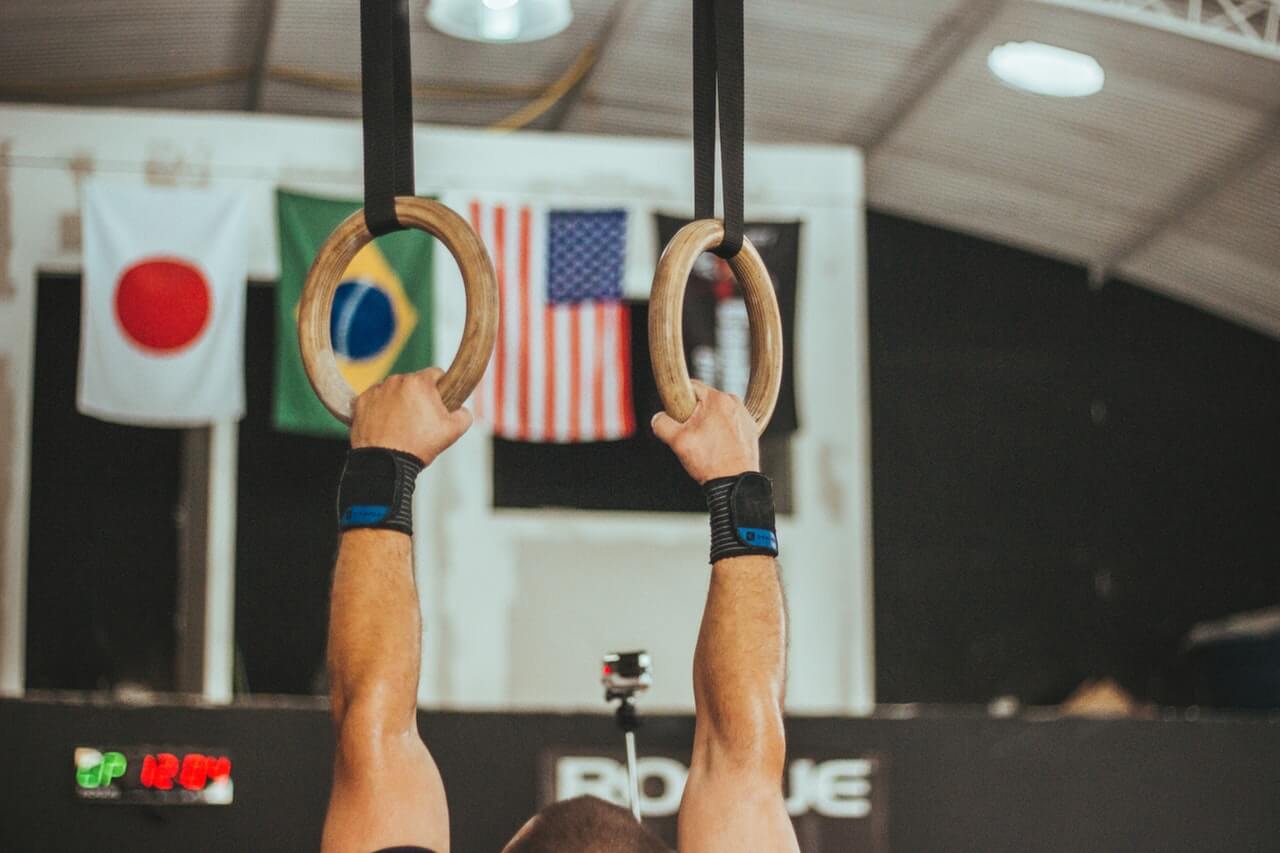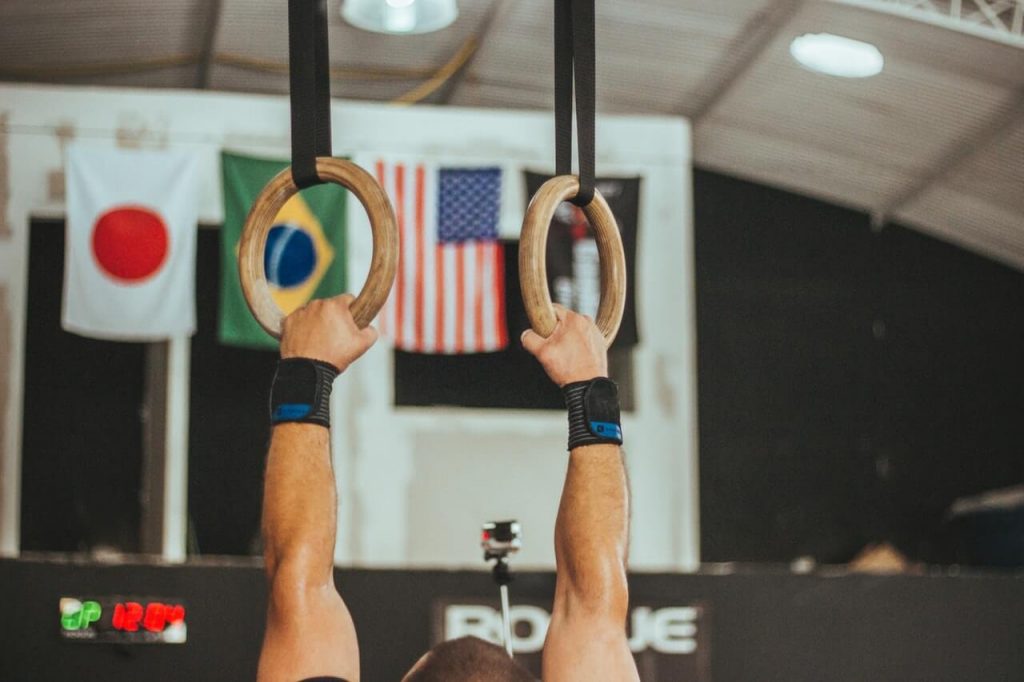 I personally like wood rings and wooden rings are what Olympic gymnasts use, but all three styles have their benefits and drawbacks.
Wooden Gymnastics Rings Pros and Cons
Pros
Cons
Steel Gymnastics Rings Pros and Cons
Pros
Cons
Plastic Gymnastics Rings Pros and Cons
Pros
Cons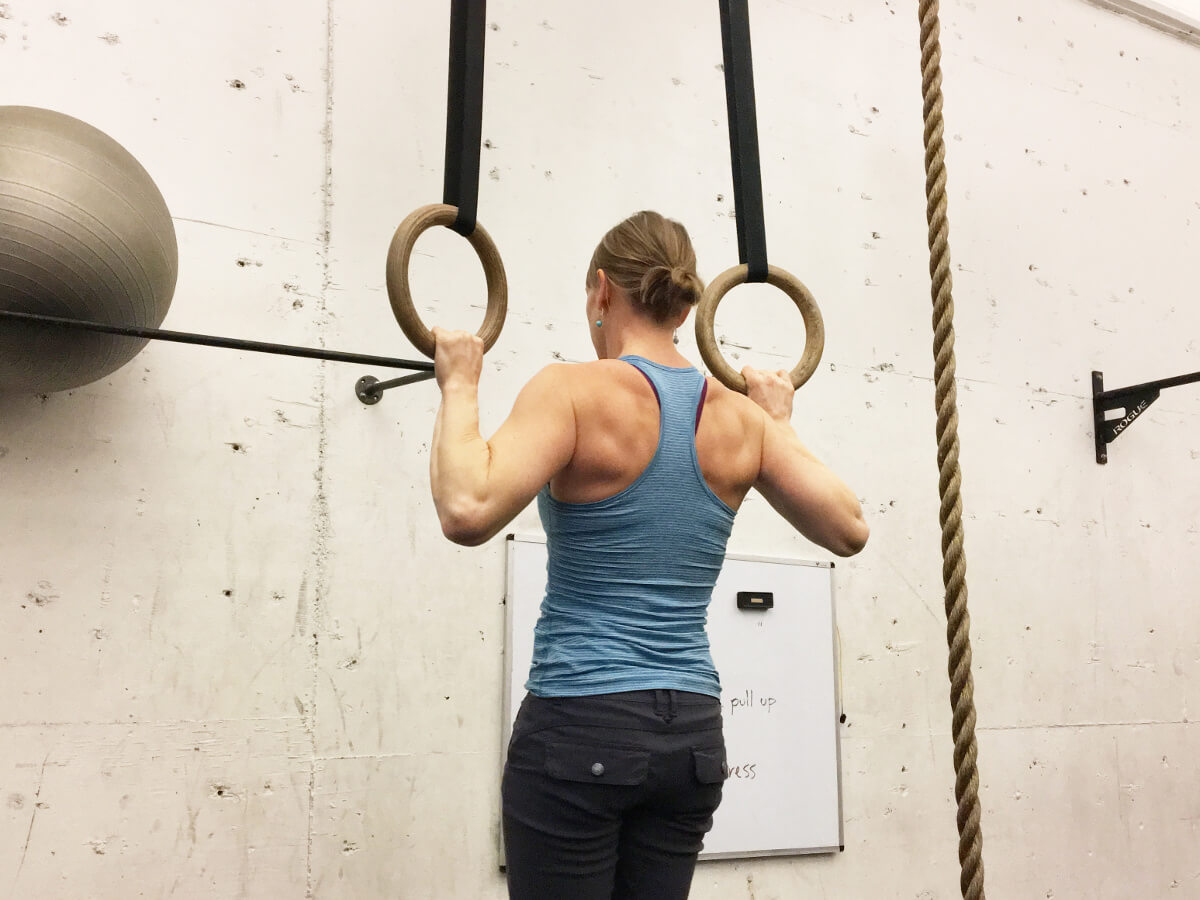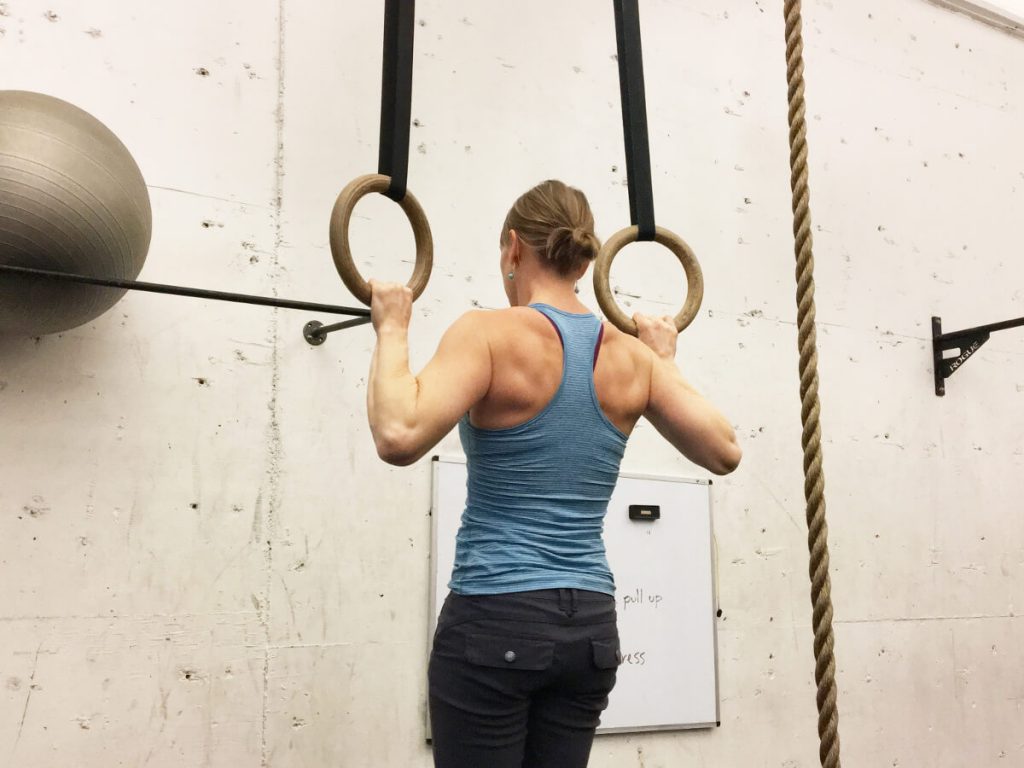 How to Hang Gymnastics Rings?
We have an entire guide on installing gymnastics rings right here.
This guide covers:
What are the Benefits of Including Gymnastics Rings in My Home Gym?
I love it when I see a garage gym with a pair of gymnastics rings. There are so many great spectacular reasons to include them.
Gymnastics rings benefits:
How do I Use Gymnastic Rings & What are Some Good Workouts?
This gymnastics ring resource from www.crossfit.com shows you how to do ring rows, skin the cat, inverted hang, pull ups, levers, pushups, dips and more – using your gymnastics rings.
YouTube is also an excellent gymnastics rings resource. Check out these videos for some great gymnastics ring routines you can do at home.
This beginner workout is extremely helpful to athletes who have just installed and started using gymnastics rings. Just because this routine is basic does not mean it's easy.
No gymnastics ring exercise is easy – but that's part of the fun, right?
He covers ring dips, ring pull ups, ring push-ups, ring rows, and even ring tucks for some abdominal training. This video is on point and easy to follow.
Highly recommended!
This gymnastics rings routine is a little more advanced and is for those who are able to accomplish the basics. I love the comical start to the video, but if you want to skip the intro start at 2:10.
This intermediate ring routine includes knee raises, chin ups, skin the cat in a tuck position, toes to bar, back lever, muscle ups and several other pretty challenging exercises.
Enjoy!
Gymnastic Ring FAQ Section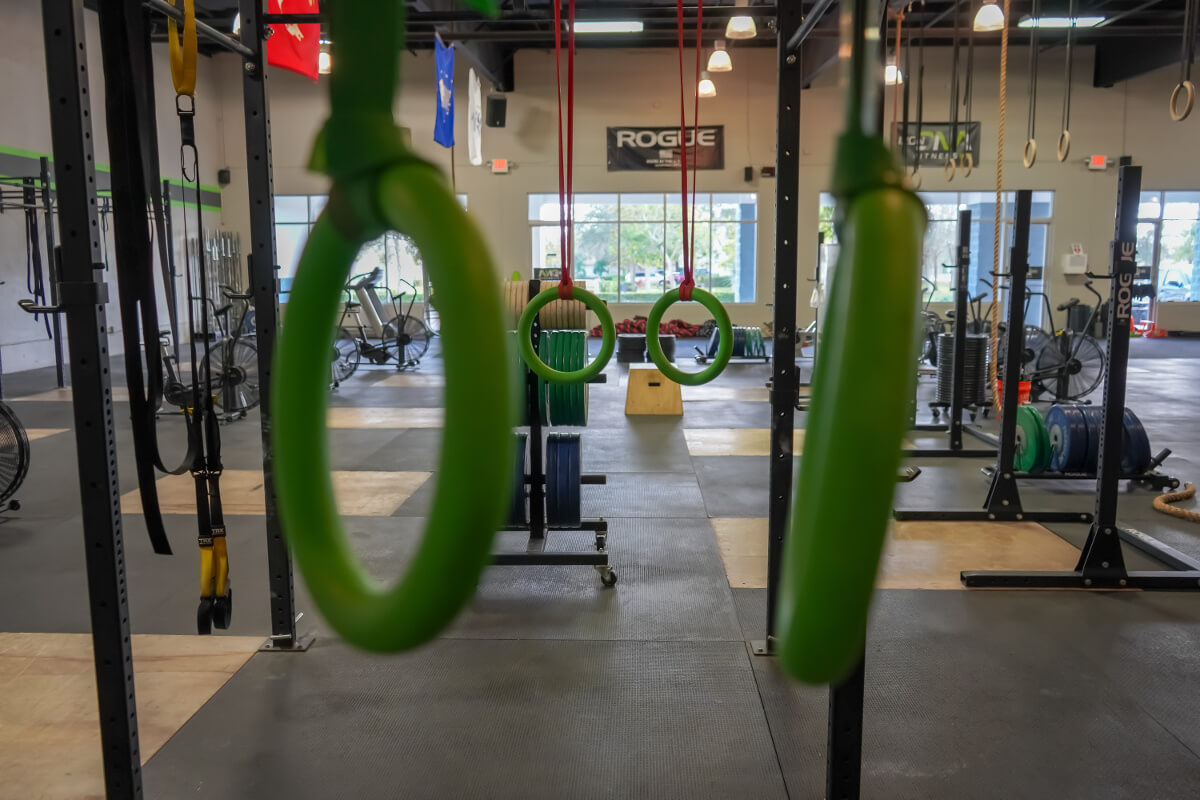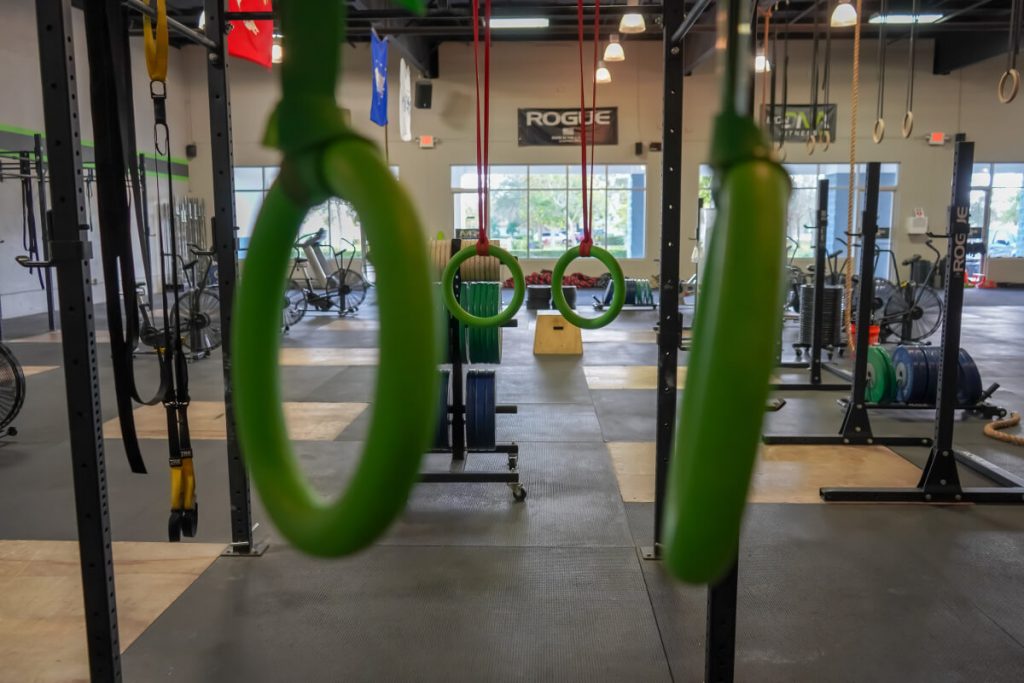 What are the Best Gymnastics Rings Brands?
SPIETH & AAI – used in the Olympics, Rogue, Titan, Rep, Iron Bull, Nordic Lifting, Elite, Double Circle, Vulcan and Nayoya.
What Sports or Athletes Use Gymnastics Rings for Training?
Olympic Gymnasts – Go Team USA! CrossFit, Functional fitness, Martial arts, bodyweight training, calisthenics, rock climbing, military, football, rugby, weightlifters, bodybuilders and anyone that wants serious upper body strength and muscle definition.
Don't believe gymnastics rings can build strength? Check out the video below and see for yourself.
How do I Stay Safe Using My Gymnastics Rings?
You must check your setup and straps before using your rings. Rogue fitness created this AWESOME PDF resource to give you a visual on what to look out for. I highly recommend you take a look.
Why are Gymnastics Rings Used in CrossFit?
Because Greg Glassman said so.
Seriously, the founder of CrossFit got his start, athletically speaking, in Gymnastics in the 60's and 70's.
CrossFit was born from his start in gymnastics, paired with his realization that gymnastics alone was not enough to crush his competition. He realized that in order to be a great trainer, he needed to branch out into weight lifting and other functional fitness disciplines.
His style eventually morphed into what is today known as CrossFit.
Your Search is Over, so No Need to Debate any Longer!
If you love Rogue Fitness, which I do, I would recommend the Rogue wood rings which are some of the best gymnastic rings around.
If you want gymnastics rings that are a little less expensive and every bit as good, go with my other favorite, the Double Circle Wood Gymnastics rings. You will not be disappointed with either of these fine sets.
Like what you see here?
Do you want to see more articles and reviews like this? Don't forget to subscribe to get the latest news directly to your inbox.