17 Best Gymnastics Grips for CrossFit & Hand Grips Reviewed 2023 [Updated]
If you're new to CrossFit, you may have noticed more experienced athletes at your box wear gymnastics gloves or hand grips during the WODs, especially when lifting heavy or using the pull up bar or gymnastics rings.
This is because CrossFit grips offer comfort, grip, protection and safety while lifting weights or using the pull up bar.
The feeling of a metal pull up bar or a barbell against your palm, especially for a high number of reps can cause unsightly calluses and tears.
Ouch!
If you are in the market for a pair of palm saving, tear and callus preventing gymnastic hand grips-you are in luck.
I have reviewed 17 of the TOP CrossFit grips and have a guide on what to look out for before choosing the best hand grips for CrossFit.
TOP 17 Best CrossFit Grips Reviewed 2023
Why Use Gymnastic Hand Grips?
These simple accessories offer tons of benefits to anyone who opts to use them.
Even if you're not big into CrossFit, and prefer to lift and work out your own way, you can still enjoy the benefits of hand grips.
Most people use them for three core reasons: protection, the reduction of fatigue, and the increased safety of their workout.
CrossFit Grips Protect Your Hands
You can usually tell how often someone lifts by looking at their hands. One of the most common minor lifting injuries comes in the form of blisters and calluses.
Nobody wants their hands to look rough and beaten up. To top it off, it's very difficult to lift, let alone perform simple tasks like writing or typing, when your hands are in searing pain.
The palm guard on a Gymnastic hand grip prevents the direct contact responsible for causing these blisters and calluses.
The material, usually a durable leather, sits between the palm of the hand and the weight or bar.
The soft side of the leather presses against the palm, and the rough side of the leather makes contact with the bar.
You're far less likely to walk away from your lifting or kipping workout with sore hands when using hand grips as a barrier.
CrossFit Grips May Reduce Fatigue
Your wrists are the thinnest part of your arm, and they can only be developed so much.
There's not a lot of muscle tissue there to build on, and it's relatively easy to virtually max out wrist development.
The straps on a gymnastic hand grip, particularly if they're large straps, support the wrist and reduce wrist fatigue.
The support they provide to the wrists keeps the muscles compact and functioning in unison.
Just make sure you're strengthening your wrists and maintaining the strength you've already accumulated.
CrossFit grips aren't a full replacement for wrist development, but rather a supportive aid to prevent unnecessary fatigue and allow you to continue muscle building while minimizing the risk of overuse injury.
If you want the wrist protection without the palm grip, check out our list of best wrist wraps.
These wrist wraps allow you to go bare handed while supporting your wrists during deadlifts, heavy lifting, push ups, mountain climbers and more.
Gymnastics Hand Grips Can Make Your Workout Safer
Most everyone gets sweaty palms while working out and lifting weights – it's just the nature of the beast.
If you're working up a sweat lifting in the heat, your palm may start to prune up.
Pruned palms slicked with sweat are actually dangerous to lift with. Your grip becomes slippery, making it harder to lift properly.
The next thing you know, you've dropped a barbell loaded with 150 pounds right on your foot.
Textured leather won't let sweat get in your way. Most grips are designed to be moisture repellent, promoting a dry surface that's always safe for grabbing the bar.
The leather texture increases the efficiency of your grip, and sweat can't interfere the same way it can with direct contact between your hand and the bar.
Stable grip is safe and absolutely necessary when lifting, doing pull ups, or doing chin ups.
In addition to a stable grip, a stable wrist is crucial to lifting. If you have slender, fine or weak wrists, you may just need a pair of wrist wraps for weightlifting to shore up and support your wrists under heavy weight.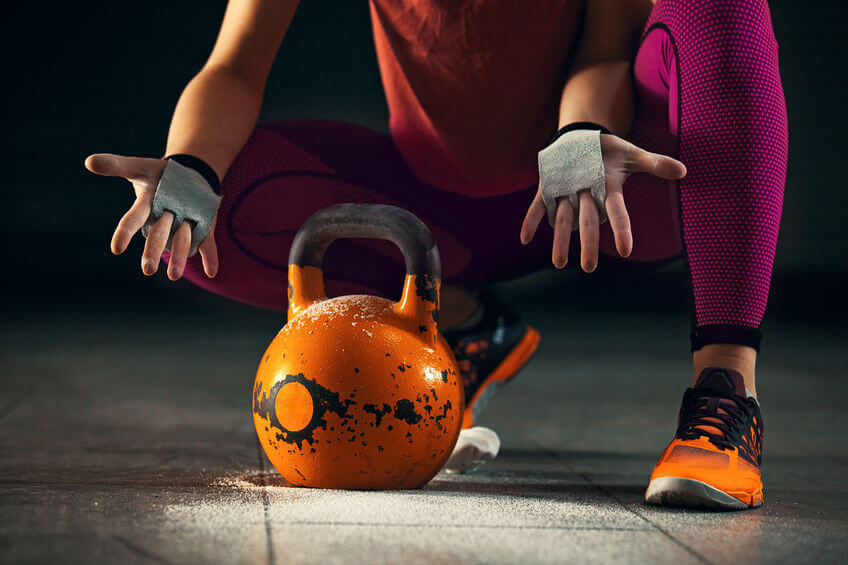 Finding the Right Fit for Your CrossFit Grips
You can't just pick up any hand grip and use them. You want to find the best gymnastic hand grip!
The grip itself is serving as a simulated palm, so it needs to fit as closely as possible to the actual size of your hand.
Different manufacturers run different sizing, and they all offer a chart that allows you to measure the length of your palm. Finding the right fit is critical if you want your hand grips to work for you, rather than against you.
Measure up to where your middle finger begins, right at the first joint. Everyone's palms are different sizes.
If you find that your palms are on the borderline between two sizes, it's best to go with the larger size.
A size that's a little too small will constrict the motion of your hands and leave the sides of your palm vulnerable.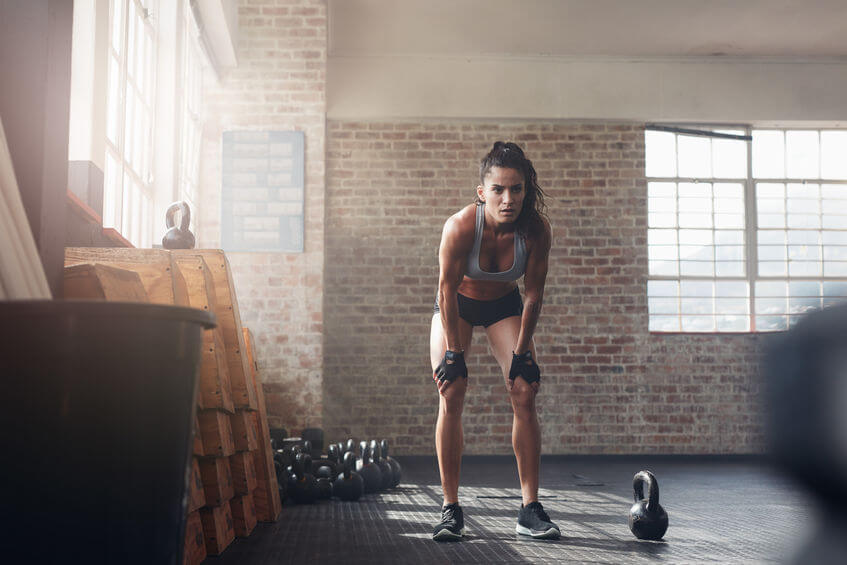 What to Look for When Purchasing Gymnastic Hand Grips
You'll find that there are some major differences in the designs of CrossFit grips, but this doesn't necessarily mean that some grips are less effective than others.
Different grips are designed for different users, and there are a few things you'll want to take into account when deciding whether or not a set of hand grips will meet the right standards for you.
Gymnastic Hand Grip Materials
The majority of CrossFit grips have palm guards made of thick, high-quality leather. This is because leather is the most durable material, and it's easy to texturize leather to maximize its grip.
Thin leather or fabric won't always be able to stand up to constant use.
Leather may also create a problem for vegetarians or vegans who are against the use of leather products. Some grips are made with higher quality woven fabrics, making them an ethical alternative.
Finger Holes, Should You Choose Two or Three?
Most hand grips feature two openings for the user to slide their fingers through, though some models feature three openings.
Two is the standard, as it's least likely to decrease the flexibility of the palm. Most people will be able to make great use of a gymnastic hand grip with two finger openings, but some people prefer three finger grips.
Three finger grips are ideal for people with wide, flat palms. A two finger grip may not offer enough palm coverage if your hands are especially large or wide.
Three finger grips are slightly wider, and if you have large hands, the extra space occupied by the third finger opening probably won't make a significant impact on your ability to tighten your grip around a barbell.
Wrist Straps
The wider the strap, the more support you're getting.
There's nothing wrong with thin straps on a hand grip, as long as they're sturdy enough to stand up to use.
If wrist fatigue is a major concern you want to address, stick with a wider strap. Some straps even extend to the forearm for maximum support. If you have delicate wrists or thin arms, you may feel more secure in a grip with wide straps.
Straps also come with different closures. Velcro, buckles, and elastic are all common closures. At the end of the day, they all do just about the same thing, as long as you set them to a comfortable tightness.
Too tight and you may hurt your hand, too loose and your grips may slip.
Try out the tightness on a small weight to see how well it's working. Make adjustments to get the strap perfect before attempting large lifts.
CrossFit Grips FAQs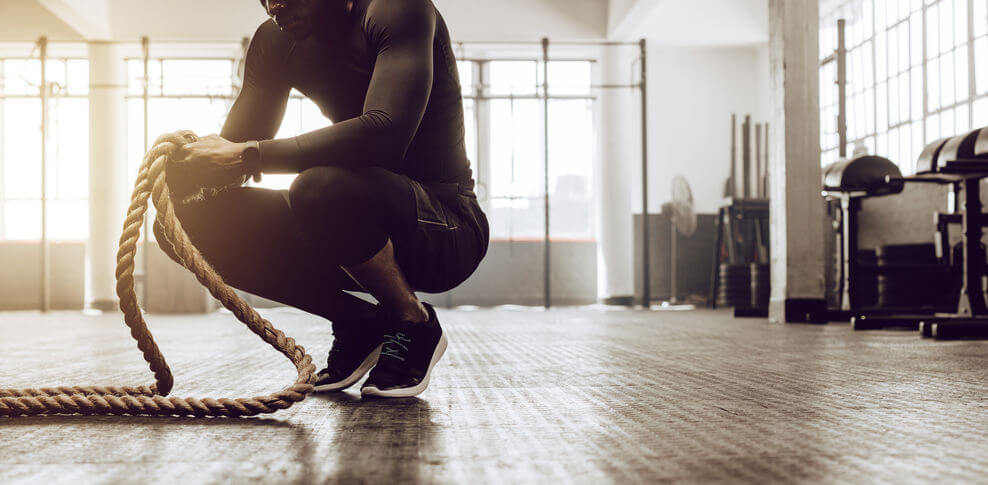 1. How Long to Hand Grips Last?
Hand grips may last anywhere from 3 months to a year. High-end grips like Bear Komplex, JerkFit or RooGrips will last longer, but the price also reflects that.
It is my opinion that it is better to invest in grips and not go cheap, because not only do they last longer, these brands perform much better also.
2. Should I Use Chalk with My Hand Grips?
Yes! Chalk both your hands and the grips. Chalk can also be used with weight lifting gloves if that is what you use at the bar.
3. Which is Better, Synthetic or Leather Hand Grips?
Both are good choices, especially if you go with one of the better brands.
For example, the Bear Komplex leather grips perform as well as the JerkFit synthetic grips.
On the other hand…
Poorly designed and cheap grips perform horribly, no matter what they are made of! Craftsmanship and design matter the most, in this case.
4. What is the Best Brand of CrossFit Hand Grips?
My favorites are WODies, JerkFit, Bear Komplex, RooFit and WodNation.
If I missed your favorite brand, feel free to make a shout out in the comments below so I can include them.
5. How do You Measure Your Hand for Gymnastic Hand Grips?
First, check the manufacturer's size chart!
Each hand grip brand has their own size instructions!
For Example…
A medium in bear Komplex is 4.25 to 5 inches
In WODies by JerkFit a medium is 3.5 to 4 inches.
That is a huge difference!!
For most grips you measure from the base of the palm to the base of the middle finger and use that measurement to choose your size.
I will say this… if you are between sizes, order a size down, especially if the hand grips are leather. They tend to stretch and conform to your hand, even if they are tight at first.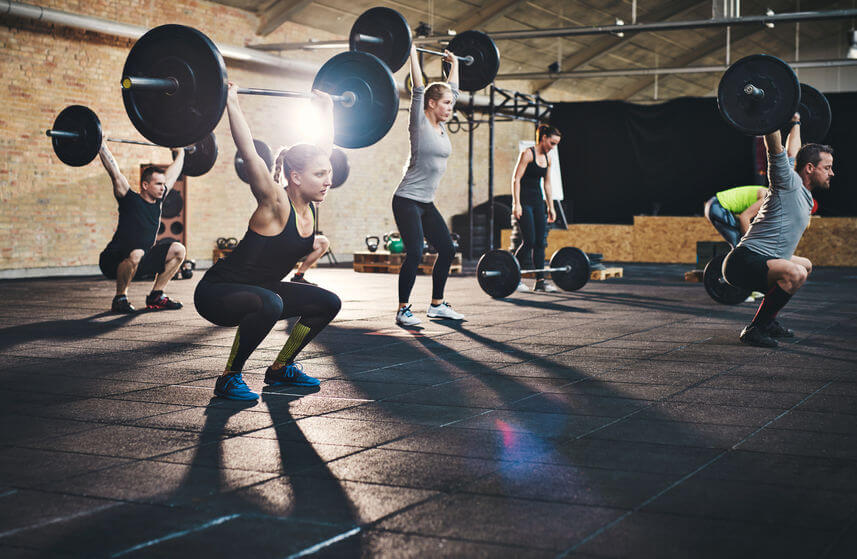 Which the Best Grip For Me?
It's important that the grips you purchase are in a size that will work for you. Always measure carefully and check the size chart because each company varies.
If you require more stability, stick to larger wrist straps. People with wider palms often fare better with the larger palm guard offered by models designed for three finger slots.
My favorite grips are the Bear KompleX 3, but WOD Nation makes a good choice too because of the super grippy soft leather and really great price.
Don't forget to sign up for the Garage Gym Power newsletter.
Your subscription comes with exclusive access to guides and reviews not found on the website. Plus, we will notify you whenever we publish new news and gear reviews.