TOP 13 Best Wrist Wraps for Lifting to Stabilize Wrists & Increase Your Lifts 2021
The stress on your wrists as you increase your lifts becomes evident to all lifters who keep on pushing their limits.
Look at any powerlifting, strongman or weight lifting competition and you see many lifters using wrist wraps!
These pros use wrist wraps for a good reason!
If you want to avoid wrist injury, lift heavier or lift through an existing wrist injury, supportive wrist wraps are a must.
I spent a LOT of time searching for the 13 best wrist wraps for lifting of 2021 and reviewed each one, so you can find the pair that's right for you.
Many wrist wraps in this list are designed and used by professional lifters so I am sure you will find a pair of wrist wraps that work for you.
I also included a buying guide and wrist wraps for weightlifting FAQs to answer all your questions.
TOP 13 Best Wrist Wraps for Lifting 2021
How to Choose Wrist Wraps for Lifting, Weightlifting and Powerlifting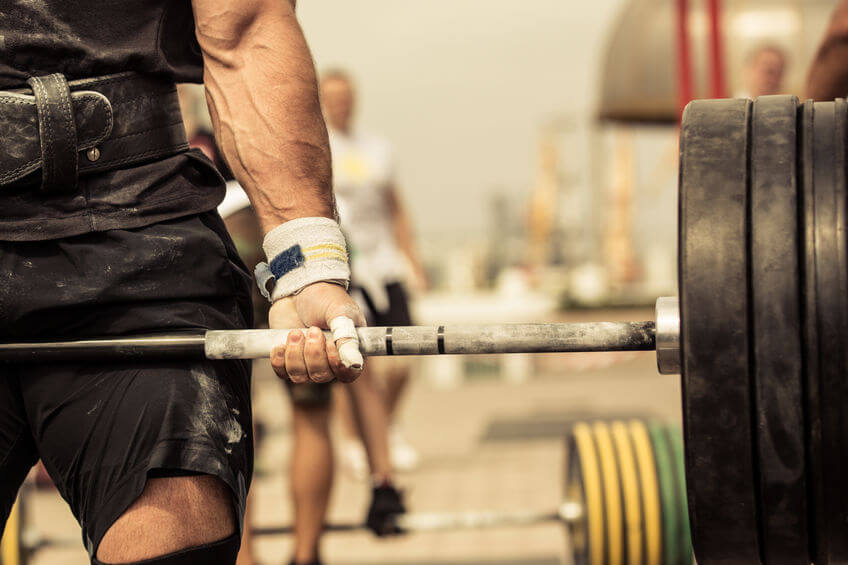 You may be asking yourself: How do I choose wrist wraps?
There are several styles and designs out there and you need to know what options you like best before you buy a pair.
To give you a good start, let's talk about the different wrist wrap characteristics you can choose from.
Decide what you want in a wrist wrap when it comes to these factors:
Length – Shorter or Longer? What Size Wrist Wraps Should I Buy?
If you opt for thinner wraps, a longer length can add stability.
However, if the wraps you choose are quite thick, longer length would make them bulky.
Generally, the longer the wrap the more supportive it is, but the less it allows you to move, or in other words, longer wraps can decrease your range of motion.
If you are not lifting too heavy, shorter wraps are ideal, but on heavier lifts, like one rep max, longer wraps are your best bet.
Stiffness & Thickness of the Wrist Wrap
Some wraps are stiffer than others.
For example, the Sling Shot Gangsta Wraps and MANIMAL Wrist Wraps are some of the stiffest and most supportive wraps you will find.
Stiffer wraps can limit your range of motion and are best for really heavy lifts.
Wraps like the Rogue Wrist Wraps and Klokov Wrist Wraps are thinner and more flexible than most other wraps. They can be made more supportive by using longer wraps.
These wraps allow more movement and are good for lifting lighter weights.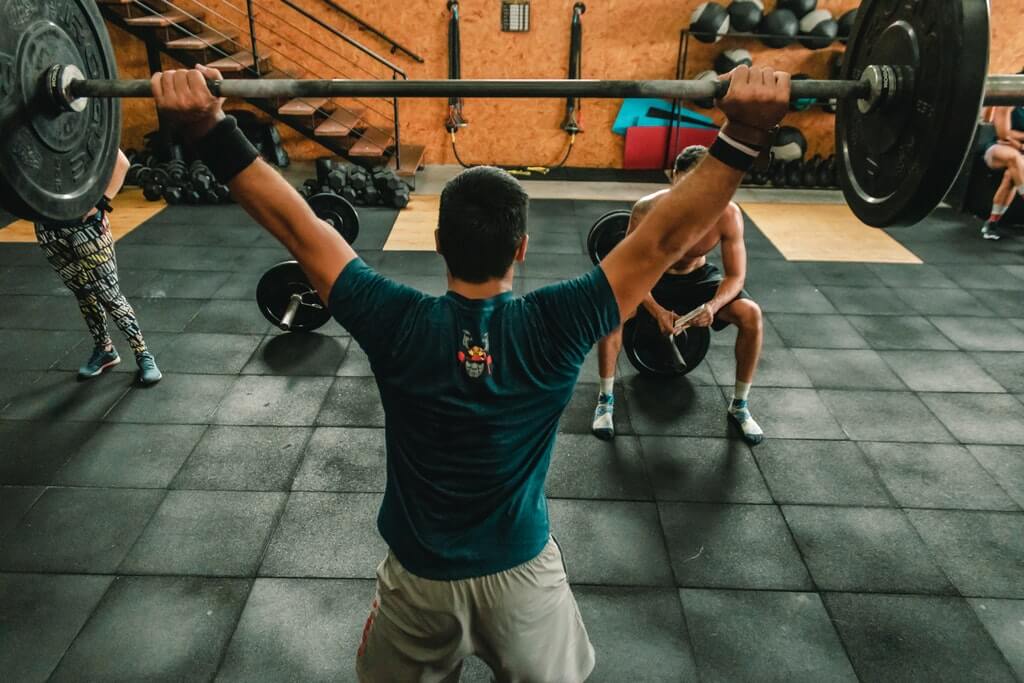 Material Quality
You get what you pay for, and that applies to wrist wraps.
Look at the Velcro on a really inexpensive pair of wrist wraps like the Nordic Lifting Wrist Wraps and compare that to a pair of high-quality wrist wraps that use top-notch material and craftsmanship, like the MANIMAL Wrist Wraps.
The difference in material quality and craftsmanship is evident. But the price difference is also noticeable.
Closure Type – Velcro or Strap
There are two types of wrist wrap closures represented in the above list of the best wrist wraps for lifting. Each style has its own advantages and disadvantages.
Velcro Closure
Velcro is simple, easy to use and quick.
But…
If you are familiar with Velcro you know that over time it can lose its stickiness from wear or crap getting stuck in the teeth.
Strap or Elastic Band Anchor Closure
The strap or elastic band goes around the wrist after the wrist wrap has been wrapped. Warm Body Cold Mind Wrist Wraps makes a wrist wrap like this.
The elastic band takes a few tries to learn how to wrap and close, so it is not as fast as the Velcro style.
The benefit is that it will maintain its ability to secure the wrap, unlike Velcro which loses its stickiness with time. They also don't make noise when you remove them as Velcro does.
Thumb Loop or No Thumb Loop
Most wrist wraps have thumb loops, but a few brands do not.
What some people do not realize is that the thumb loop is there to assist you in placing the wrap on your wrist, it is not designed to be worn during the lift.
Normally, what you do is wear the thumb loop while your wrap your wrist, then remove the loop and tuck it up under the wrap so it stays out of the way during your lifts.
If you want a pair of wrist wraps with NO thumb loop, take a look at the Villain Wrist Wraps by Tuff Wraps.
Wrist Wrap for Lifting FAQs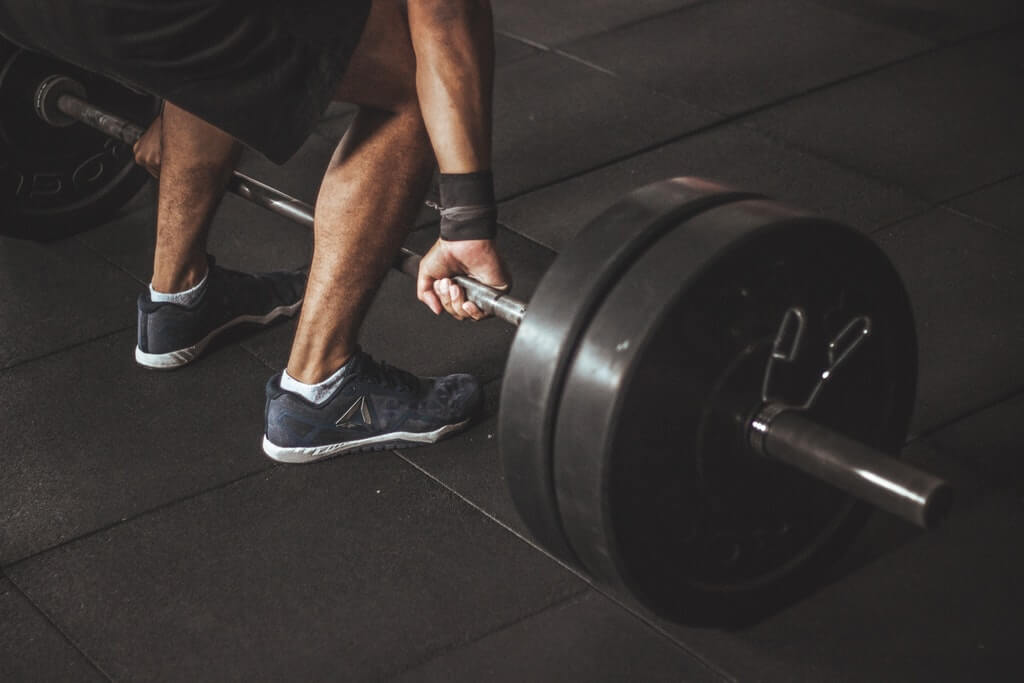 Should I use Wrist Wraps for Lifting?
Wrist wraps are a great tool for lifting, but they should not be used all the time.
You first need to learn good form and technique before you use wrist wraps, so that the wraps are not compensating for bad form or bad technique. Wrists should be locked and straight as you lift.
Many lifters use wraps after their working sets, or only use wraps for heavier sets and max weight sets.
Wraps are also great if you develop a wrist injury and want to lift through it.
Plus, if you compete where wrist wraps are allowed, you should use them too because they do give a slight weight advantage since they take on a small amount of the load, and you want all the advantages your competitors have.
Are Wrist Wraps Worth it?
In most cases, wrist wraps for lifting, if used for the right circumstances, are worth having and using if done judiciously.
Wrist wraps can stabilize and support the wrist during heavy lifts and competitions, and prevent pain or injury to the wrist.
If you don't lift heavy or never have wrist pain, or find you can easily lift heavy without wrist wraps, then, in that case, they may not be worth it for you.
But most lifters find wrist wraps useful for preventing pain and injury, and allows them to lift higher weight.
What are the Benefits of Wrist Wraps?
Speaking of grip strength, if you find your hands get slippery on the bar, a pair of weight lifting gloves may help. Here is a list I put together of the best weight lifting gloves. Check it out.
Do Wrist Wraps Make You Weaker?
Wrist wraps will not make you weaker, but using wrist wraps for every lift will not allow you to strengthen your wrist, your grip and stabilizer muscles like you would lifting wrap-less.
Try going without wrist wraps when you feel no pain or discomfort, such as lower weight lifts, or at the start of your workout before you get tired.
This gives you a chance to work on strengthening your wrists and improving your wrist stability naturally.
If you need help increasing grip strength, here is a list of the best grip strengthening tools available.
How Tight should Wrist Wraps be?
Ideally, you want the wrap so tight, you cannot bend your wrist. Wrist wraps are supposed to stabilize the wrist and keep it straight, after all.
However…
If you are new to using wrist wraps, this may be uncomfortable since you are not used to this sensation and it feels like your circulation is being cut off.
If you want, wrap your wrists less tight and work your way up to tighter and tighter wraps as you go. Eventually, you will get used to it, and even prefer tighter wraps as you gain experience.
Do Wrist Wraps Help Lift More Weight?
Wrist wraps do help you lift a little more weight.
First, wrist wraps take on a small amount of the load of the weight, so there is that.
Second, if you have less pain, it stands to reason you can lift more.
So yes, wrist wraps do indeed help you lift more weight. I am not sure how much more weight you can lift, but I have heard from others it is about 5 lbs more, give or take. Not astronomical, but it's something.
That's a Wrap…
Now that you have seen the best wrist wraps for lifting for 2021 that I could find, go out and pick up a pair. Your wrists and your PR will thank you!
Are you on the lookout for the best weight lifting equipment for your garage or home gym? Take a look at this list I put together and get your gym decked out.
If you LOVE Gym Gear we share your passion!
Sign up for the Garage Gym Power newsletter and we will notify you when new gear reviews are available.