TOP 13 Best Weight Lifting Gloves for Men & Women Reviewed 2022
Been struggling to find the right weight lifting gloves?
Using gloves that slip, lose grip, or don't fully protect your hands?
Trying gloves at random is a hit or miss operation.
Stop wasting time and money! Let me help you!
I did my research and put together this list of the 13 best weight lifting gloves of 2022 and reviewed each one.
I also include a short guide to show you what to look for when you choose the best weight lifting gloves for you.
I include reviews of men and women's gloves you won't find on other lists, so keep reading!
TOP 13 Best Weight Lifting Gloves 2022
I divided this list by gloves for men and gloves for women.
Many gloves are unisex, so be sure and check measurements carefully before you choose a size. It is best to always measure your hand, even if you believe you know your size, because each manufacturer is different when it comes to sizing.
TOP 6 Best Women's Weight Lifting Glove Reviews 2022
Important Things You Should Look for in the Best Weight Lifting Gloves
Let's get ready to do some heavy lifting.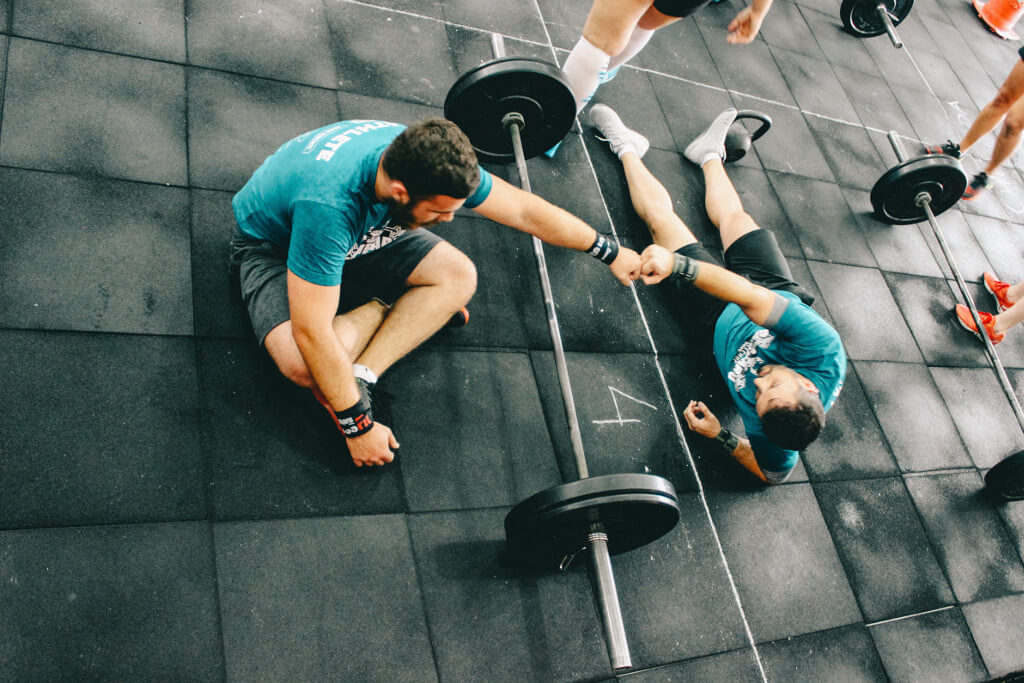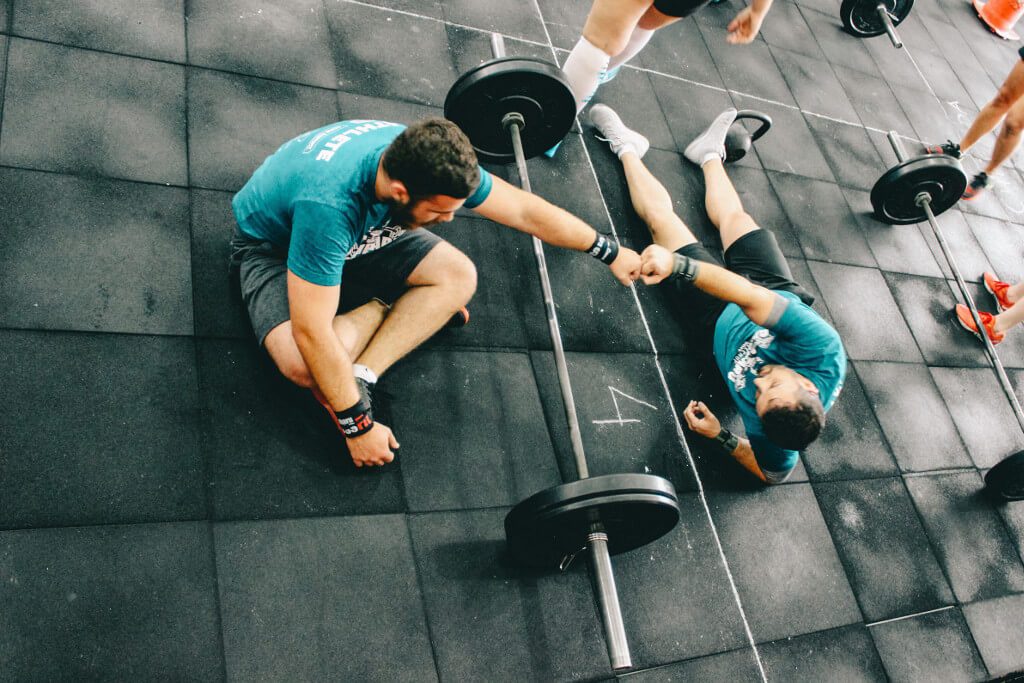 Getting a Good Grip
Leather or suede is the best in terms of grip. If the grip is the most important aspect in your eyes, look for a glove with a leather palm.
The glove should be leather on the inside and the side that touches your hand. The leather should touch the inside of your hand, because this secures the glove in place. The glove should have good grip, not only on the side that touches the bar, but the side where the glove touches your hand.
The thinner and softer the leather, the more grippy it is, so keep that in mind.
However, there is a catch.
Thin gloves are good for grip, but they wear out faster. It's a sacrifice you will make if grip and being able to feel the bar are the priorities at the top of your list.
Warning: Don't buy gloves with felt or similar material on the inside.
They are junk and will slip off your hand. The grip goes both ways, it needs to grip inside and out which is why I love leather.
A Secure Adjustable Close
Velcro or some sort of wrist wrap to secure the glove on the hand is a must. The last thing you want is a glove that slips, pops open at the wrist, or won't stay on while you are lifting of hanging from the bar.
Some People Just Need a Little More Support
Lifting gloves with built-in wrist wraps support the wrist on heavy lifts. The best lifting gloves, designed for HEAVY lifting, have built-in wrist wraps.
Wrist wraps are not as important if you lift moderate weights, or don't feel much pressure on the wrists when you lift, so decide which style is right for you.
Getting the Size Right
Each weightlifting glove maker uses their own size scheme, so it can be a challenge to get the right size.
Add to that…
…Some glove are unisex, making it even more challenging to tell which size weight lifting glove you should get.
Your best bet?
Measure, check and re-check!
Get yourself a soft measuring tape and measure your index finger from palm to tip. Also measure the span of your palm, at the widest part. Then measure around your entire palm.
Make a note of these measurements and keep them with you as you shop.
Weight lifting glove makers may use any one of these measurements to determine the size you need.
Weightlifting Gloves FAQ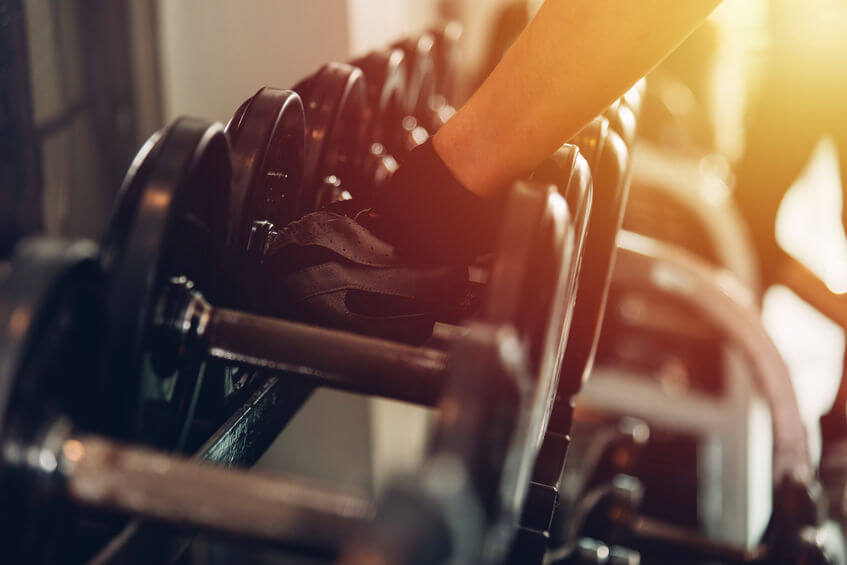 What are Weight Lifting Gloves for?
Weight lifters, CrossFit athletes, bodybuilders, gymnasts, bodyweight and calisthenics athletes and others wear weight lifting gloves to:
Which Gloves are Best for Weight Lifting?
Some favorites are the Rogue Mechanix gloves because they allow dexterity while still protecting your hands and improving your grip.
The Skott Evo 2 gloves are well padded and durable, with some wrist support. If you like well-cushioned gloves and need some wrist support, they are a great choice.
And finally…
The RIMSports gloves are a favorite with women. They have a large range of sizes to accommodate smaller hands, and are form-fitting and protective.
What Size Weight Lifting Gloves do I Need?
You need gloves that are snug without being restrictive.
Believe me when I say: you need to measure your palm because every brand is different. Always check the size chart and measure your hand before you order. This is especially true for unisex gloves.
Be aware!
Some gloves use your index finger measurement, while others measure across your palm, while others have you measure all the way around the palm.
It is best to use a soft tape measure to get an accurate measurement around the curve of your palm.
Is it Good to Wear Weight Lifting Gloves?
If you want to keep your hands soft and callous free, while maintaining sensation, weight lifting gloves are the way to go.
Some may argue that they ruin your grip, while others swear by them and insist they help your grip.
Others are not willing to rough up their hands and do not welcome cuts and tears.
I say you need to do what works for you and not worry about what others say in this case. If weight lifting gloves improve your lifting experience, use them.
Why You Shouldn't Wear Lifting Gloves?
As I said, some lifters believe gloves prevent them from strengthening their grip. If that happens to you, simply discontinue using them.
If you need the wrist support some gloves offer, without using gloves, try a pair of wrist wraps for lifting.
Some other alternatives to weight lifting gloves are hand grips which only cover a portion of the palm and give excellent grip.
Or…
…you can use weight lifting hooks to take the pressure off your grip if it's holding you back.
Is it Better to Lift Weights with or without Gloves?
Some lifters and coaches argue that weight lifting gloves do not improve your grip. I like gloves because they prevent callouses and absorb sweat and I feel they do improve my grip and protect my hands.
But…
…to each his own.
If you want better grip or some support while lifting heavy you can try gym chalk or lifting straps, both of which help your grip in their own way.
That wraps up this list of the13 best weight lifting gloves.
If you are in the market for home gym equipment to start building your very own weight lifting sanctuary, we have you covered. Check out this list of the best weight lifting equipment for your home gym and get started on that dream gym today.
Do you love gym gear and reviews? It's our passion here at Garage Gym Power and we want to share it with you!
Sign up for the Garage Gym Power newsletter and stay informed.