TOP 13 Best Weight Lifting Gloves for Men & Women Reviewed 2023
Been struggling to find the right weight lifting gloves?
Using gloves that slip, lose grip, or don't fully protect your hands?
Trying gloves at random is a hit or miss operation.
Stop wasting time and money! Let me help you!
I did my research and put together this list of the 13 best weight lifting gloves of 2023 and reviewed each one.
I also include a short guide to show you what to look for when you choose the best weight lifting gloves for you.
I include reviews of men and women's gloves you won't find on other lists, so keep reading!
TOP 13 Best Weight Lifting Gloves 2023
I divided this list by gloves for men and gloves for women.
Many gloves are unisex, so be sure and check measurements carefully before you choose a size. It is best to always measure your hand, even if you believe you know your size, because each manufacturer is different when it comes to sizing.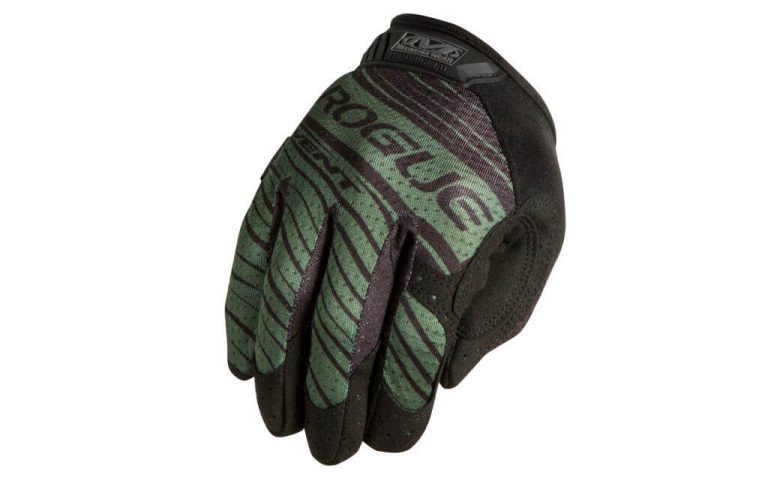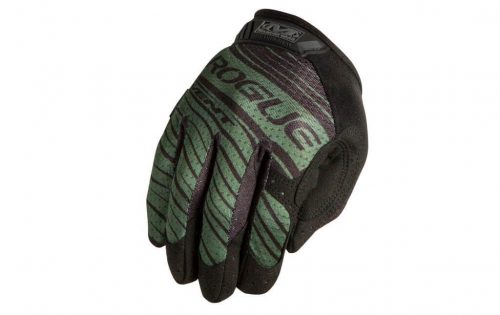 Review: The second-generation Rogue Mechanix gloves are perfect for lifting weight because they accomplish several things at once.
They give the lifter grip, protect their hands and are well ventilated. They are less bulky and padded than the original while still protecting the hands and creating better grip. The most well-loved feature is how ventilated they are and how they keep hands dry and cool.
The most unique feature of these gloves is they are full-fingered gloves, offering protection for the entire hand.
Pros
Less bulky than the originals.
More ventilated that the original.
Adds grip without adding too much bulk.
Protects hands without being overly padded.
Full finger weight lifting gloves.
Cons
Version 2 is just not as durable as the original.
Takeaway
Rogue Mechanix v2 gloves are grippy, protective and well ventilated without adding bulk.
Skott Evo 2 Weightlifting Gloves
Sale
Review: The Skott Evo 2 gloves are more padded and more durable than most others. They are a bit more expensive, but these lifting gloves are worth it if you are a heavy lifter.
These top-quality weight lifting gloves will last longer than the other guys and that will save you time and money in the long run.
They are very well cushioned, which makes them a favorite, but the extra padding can challenge your grip. Even so, these are the choice of experienced heavy lifters.
Pros
Ample padding and decent wrist support.
More durable than others – good for heavy weights.
Good fit.
Cons
Some may find them overly padded.
Takeaway
Best weight lifting gloves for men because they are well padded and hold up under heavy lifting conditions.
GoFit Diamond-Tac Wrist Wrap Glove
Sale
GoFit Diamond-Tac Wrist Wrap Glove - Padded, Flexible, Supportive Fitness Glove and Training CD Black Large
GoFit's Diamond-Tac Glove offers durable comfort with a confident grip. Included with the Diamond-Tac gloves is an interactive, 12-week workout CD demonstrating proper form and even nutritional tips!
FULL PROTECTION - The Diamond-Tac glove features a ¼ inch padded wrist wrap for superior wrist support along with a neoprene knuckle panel for extra flexibility.
ADJUSTABLE - GoFit's Diamond-Tac Gloves are great for both men and women, offering a two-way stretch top for the best fit and flexibility. The featured pull tab fingers even make for easy removal!
DIAMOND DESIGN - The Diamond-Tac Glove's featured Daimond-Tac Palm offers a comfortable and elite grip. The rubberized, reinforced canvas on the thumb and forefinger add to the gloves gripping power.
GREAT FOR - From powerlifting to pull ups, GoFit's Diamond-Tac Gloves can be used for any kind of training or workout you desire.
Review: The GoFit Diamond-Tac weight lifting gloves are some of the best weight lifting gloves of 2023. They have decent wrist support, padding that protects your hands in key locations on the palm, they offer superior grip and still allow you to feel and retain dexterity.
They fit well and last longer than other brands, even brand name gloves do not compare.
Pros
High-quality, will outlast other brand name gloves.
Padded in strategic locations on the palm to minimize bulk.
Diamond-tac gloves have wrist wrap support.
Cons
Gloves run large, especially for women.
Takeaway
Best weight lifting gloves with wrist support and well placed cushioning.
Fit Active Weight Lifting Gloves
Fit Active Sports New Ventilated Weight Lifting Workout Gloves with Built-in Wrist Wraps for Men and Women - Great for Gym Fitness, Cross Training, Hand Support & Weightlifting
FULL PALM PROTECTION * No more torn hands and calluses. Fit Active workout gloves are designed to protect the palms of the hands from calluses and tears that can occur during weight lifting training exercises. LESS RIPS AND TARES, MORE PEPS AND PR'S
BUILT-IN WRIST WRAPS * Experience these uniquely designed weight lifting wrist wraps that offers both men and women a superior training experience and superior wrist support with each and every work out. Excellent wrist support for performing Olympic lifts such as snatches, Push Jerks, front squats, and other lifts requiring wrist protection.
EXTRA TIGHT GRIP * Discover the one of a kind palm design of Silicon Printed Neoprene for extra grip on the barbell, pull up bar, muscle up rings, kettle bells, and more! Triple your work load with no rips, tares, or calluses TODAY.
COMFORT * The Wrist Wraps are tightened and loosened with Velcro, providing the user the ability to adjust to their personal comfort. The well thought out open hand design also provides for extreme comfort while doing intense workouts. LESS SWEAT and MORE VENTILATION equals NO STINKY Gloves, less washes, thus longer lasting work out gloves.
Order Now * And If For Whatever Reason You Don't Absolutely Love Your Fit Active Sports Weightlifting Gloves . Just Return It, And We'll Refund Every Penny (Or Replace It, If There Is A Problem)
Review: The Fit Active gloves feature an open-top, which keeps hands well ventilated and cool.
They have just enough cushion for comfort, without getting in the way of your grip.
I love the added wrist support they provide, its hand protection and wrist support in one.
Pros
Open top design – keeps hands cool and dry.
Affordable.
Strategically placed padding on the palm.
Wrist support built-in.
Cons
Takeaway
Perfect for high-intensity CrossFit workouts where Olympic lifting is included in the WOD.
Looking for CrossFit gloves? These Fit Active ventilated gloves above are excellent for a fast-paced, sweat producing, CrossFit session. I also have my top picks reviewed in this list of the best gloves for CrossFit, here.
Nordic Lifting Weight Lifting Gloves
Review: Nordic Lifting gloves are a favorite for several reasons. They are durable, have leather palms and some added wrist support, making them a pair of the best lifting gloves around.
Nordic Lifting gloves are also durable and come nicely packaged. These are a quality item that will not disappoint.
Pros
Adjustable Velcro wrist wraps.
Leather palm and leather on the inside.
Accurate sizing chart – that's not easy to find!
Padded palm, breathable mesh on the face.
Cons
Minor complaint – no hook or tag to pull the gloves off after your workout.
Takeaway
Easily one of the best weight lifting gloves with wrist support, you won't be disappointed.
Elite Leather Gym Gloves By Grip Power Pads
Elite Leather Gym Gloves with Built in 2" Wide Wrist Wraps Best Leather Glove Design for Weight Power Lifting Bodybuilding & Strength Training Workout Exercises (Black, Medium)
2 POWER LIFTING & BODYBUILDING ESSENTIALS IN ONE Gym gloves enhance your grip while the 2-inch wide, 25-inch Leather long wrist wraps provide stability and reduce your risk of injury. Why buy two pieces of workout gear when you can get the benefits of both with one comfortable, high quality leather glove?
SO EASY TO TAKE OFF Unlike other lifting gloves, Grip Power Pads gloves are easy to remove and offer two different removal options. Either grip the loops on the 2nd and 4th fingers to pull or grip the tab on the side and the thumb, 3rd & 5th fingers to pull
NO MORE CALLUSES AND BLISTERS! Blue two tone rubber padding adds extra insulation and enhances grip strength to improve safety and prevent abrasions, burns, calluses and blisters! You'll be able to give every rep your all with these gym gloves
MADE FOR A PERFECT FIT Offered in Small, Medium, Large & Extra Large; Consult the sizing chart to find the right option for your hands!
Innovative Leather with Rubber Palm Design Maximizes Your Grip: We researched how a lot of people use workout gloves to enhance our ergonomic design, leverage the muscle direction and placement and optimize grip functionality all to bring you a better glove. The result protects your hands from calluses, reduces friction discomfort all while still maintaining a strong grip on what you are holding onto.
Review: These flashy gloves include wrist support and real cow leather. A promising pair of lifting gloves, possibly the best weight lifting gloves with wrist support.
The wrist wrap is long and supportive and the cushion is well placed.
Pros
Built-in 2" wide wrist wraps, not just a closure or adjustment, an actual wrap that goes several times around the wrist.
Two glove removal loops.
Rubber pads on the palm help some folks with grip.
Cons
Takes several workouts to break them in.
Takeaway
If you like a thicker padded fingerless glove, this weight lifting glove fits the bill.
Harbinger Pro Wristwrap Weightlifting Gloves
Review: Possibly the most popular weight lifting gloves are the Harbinger gloves. These lifting gloves have a full-length wrist wrap, and are amongst the best weight lifting gloves with wrist support I know of.
Pros
Full length wrist wrap.
Leather palms for good grip.
Thick padding prevents calluses.
Short ½ inch fingers.
Cons
Padding can cause slipping.
Takeaway
If your goal is callous prevention, these gloves will do that, and the added wrist support and durability is what makes these gloves a classic.
TOP 6 Best Women's Weight Lifting Glove Reviews 2023
RIMSports Workout Gloves for Men and Women - Breathable Weight Lifting Gloves for Gym, Exercise, Weightlifting, Cycling, Rowing, Training Leather Palm Padded Thumb Protected Against Calluses Blister
Breathable Lycra Material: The gym gloves has been designed with high quality breathable material to let your hands stay dry and comfortable, so you can work out for longer periods without getting overheated or sweaty
Ergonomic Construction: The fingerless gloves are designed to fit both men and women whether you are a beginner or pro lifter; And these durable machine washable design lifting gloves can withstand tough workouts without losing their form
Functionally Double Stitched: The weightlifting gloves are durably double stitched to withstand intense workouts; They won't get ripped or torn, so you can train as hard as your heart desires with complete confidence
Supreme Leather Padded: This fitness gloves is a dual leather padded, supremely comfortable, and protective; The padding in the palm protects your hands from calluses during your workouts and provides ultimate support for all types of grip strength
Smartwatch Compatible: These exercise gloves are designed with a low rise wristband which makes them accessible for smartwatch use that helps to monitor your timing during workouts giving better control over switching weights, and for punctual reps
Review: RIMSports makes some of the best weight lifting gloves for women. The high rated gloves are not bulky, but instead breathable, with a comfortable fit that protects the hand.
These are also some of the best fitting gloves, with sizes from XS to XL, there is a size for every hand, and they are form-fitting and comfortable, even for smaller or petite hands.
The ventilation is top-notch, these gloves will not make your hands hot and sweaty.
Pros
Well-made and lightly padded – NOT bulky.
Breathable, will not make your hands hot and sweaty.
Full range of sizes, from extra small to extra-large, there are gloves for all hand sizes.
Affordable.
Cons
Runs a tad large, order down if you like a snug fit.
Takeaway
Best lifting gloves for the money, these well-ventilated gloves are some of the most comfortable you will find.
Harbinger Flexfit Women's Weightlifting Gloves
Review: A reliable glove made by a well-known glove manufacturer, these are standard, medium-duty lifting gloves from a trusted name.
These gloves have good ventilation and the suede palm provides superior grip on the bar or bell.
Pros
Suede on the palm and inside.
Short ½ inch fingers for better grip.
Adjustable Velcro grip.
Gel pad at the palm and thumb.
Cons
Takeaway
These are great for preventing calluses, using kettlebells and weighted squats, but not for powerlifters who need additional wrist support.
Harbinger Pro Weightlifting Gloves
Review: These attractive leather gloves are machine washable and well ventilated. The palms are made of soft leather, which is more durable than others, and adds a nice grippy texture.
They do not have wrist support, so I would consider these gloves light-duty lifting gloves which are perfect for protecting your hands against callouses without adding too much to get in the way.
Pros
Soft Leather palms, light and comfortable.
Adjustable Velcro closure.
Short ½ inch fingers.
Cons
No additional wrist support.
Takeaway
These gloves are great for medium-duty lifting, preventing calluses on the rope climb and pull up, but without wrist support.
RDX Women's Weight Lifting Gloves
Review: These medium-duty gloves are stylish and comfortable, available in different fun colors. I love the form-fitting, stretch material over the top that allows you to get a great fit.
They are lightly padded, perfect for kettlebell swings and medium weights.
Pros
Lycra and leather design. Washable leather.
Motion and web zones facilitate movement over the knuckles and between hand and thumb.
Adjustable Velcro strap.
Thick hand pads, great for preventing calluses.
Cons
No additional wrist support.
Takeaway
These lovely ladies' gloves are a good value at a good price without too much padding and bulk.
Nordic Lifting Women's Weightlifting Gloves
Review: For the female who lists seriously heavy weights, these gloves are leather inside and out, something that is hard to find with other weight lifting gloves.
Plus…
…they have wrist support which is not always found in ladies' gloves. They are a high-quality glove from a top-rated weight lifting accessory company. If you are a heavy lifter, these are the gloves to get.
Pros
12" integrated Velcro fasted wrist wrap.
Breathable mesh top, with leather palm.
Moderate padding.
Cons
Takes a week or two to break in.
Takeaway
These are serious lifting gloves for the gal that is serious about lifting. The best weight lifting gloves for women with wrist support.
Under Armour Women's Flux Weight Lifting Gloves
Review: Searching for the best weight lifting gloves for women? These gloves might be "The Ones" with awesome flexibility and well-ventilated fabric tops.
They are form-fitting, with light cushion that will keep callouses away and prevent you from getting rough hands.
Pros
Moisture-wicking, ventilated fabric.
Terry cloth thumb to wipe away sweat.
Gel grip on the palm, but the palm is still thin.
Tabs on fingertips for easy removal.
Cons
Takeaway
A great, thin leather palmed glove for moderate lifting and OCRs.
Important Things You Should Look for in the Best Weight Lifting Gloves
Let's get ready to do some heavy lifting.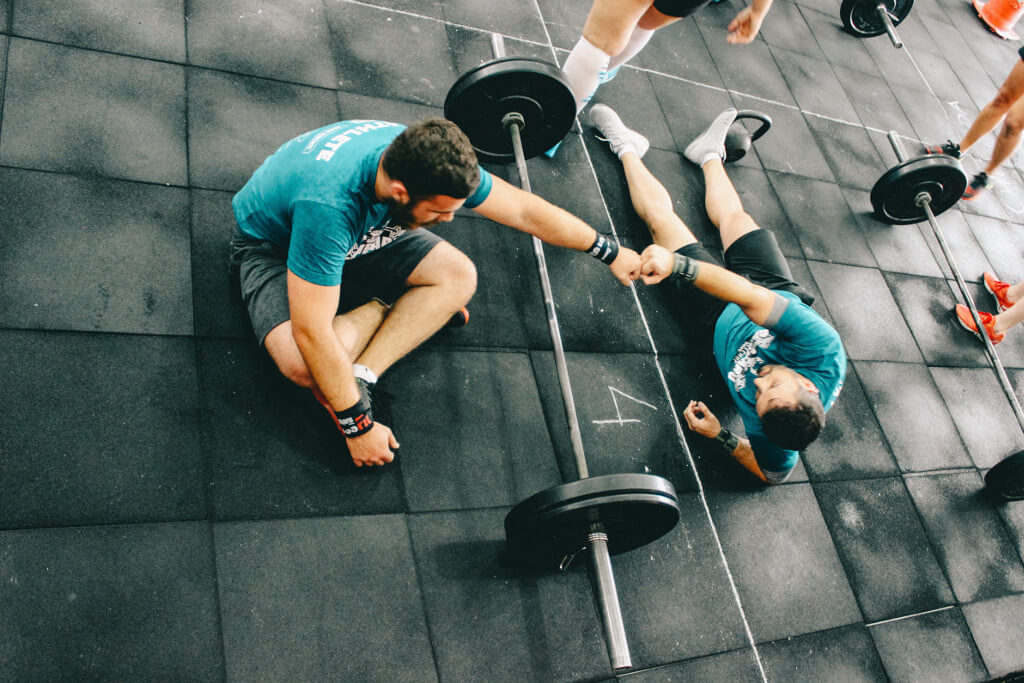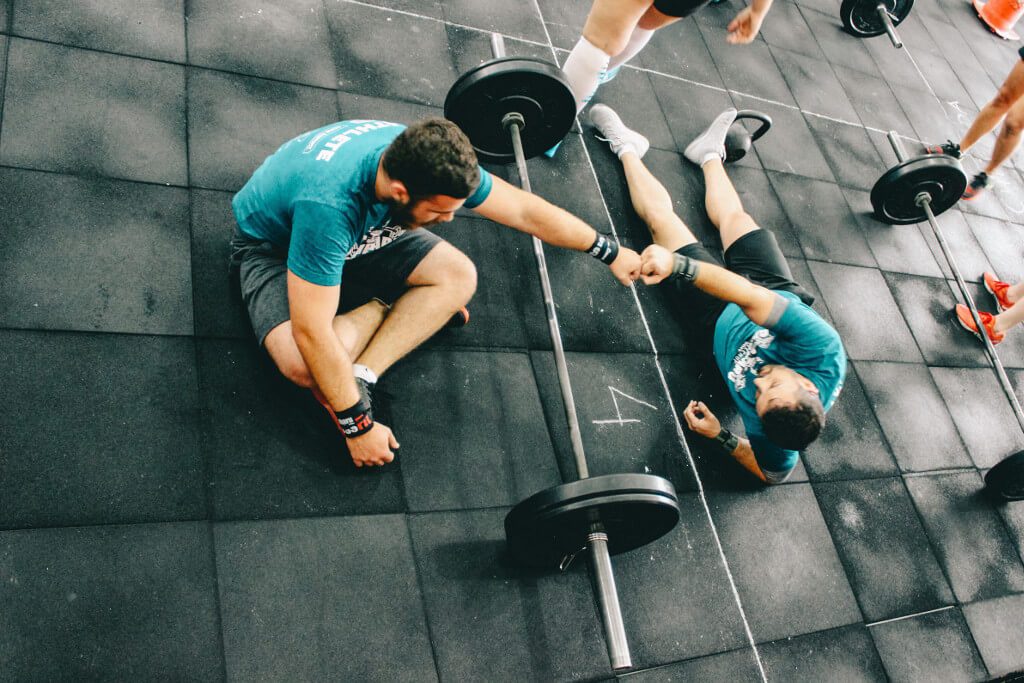 Getting a Good Grip
Leather or suede is the best in terms of grip. If the grip is the most important aspect in your eyes, look for a glove with a leather palm.
The glove should be leather on the inside and the side that touches your hand. The leather should touch the inside of your hand, because this secures the glove in place. The glove should have good grip, not only on the side that touches the bar, but the side where the glove touches your hand.
Tip: a glove with a full leather palm works well for gripping the bar, and also for kettlebell work, where the bell needs to move in your hand.
The thinner and softer the leather, the more grippy it is, so keep that in mind.
However, there is a catch.
Thin gloves are good for grip, but they wear out faster. It's a sacrifice you will make if grip and being able to feel the bar are the priorities at the top of your list.
Warning: Don't buy gloves with felt or similar material on the inside.
They are junk and will slip off your hand. The grip goes both ways, it needs to grip inside and out which is why I love leather.
A Secure Adjustable Close
Velcro or some sort of wrist wrap to secure the glove on the hand is a must. The last thing you want is a glove that slips, pops open at the wrist, or won't stay on while you are lifting of hanging from the bar.
Tip: Look for gloves where the closure strap is below the wrist. Gloves, where the strap is too high, tend to slide off and won't secure well.
Some People Just Need a Little More Support
Lifting gloves with built-in wrist wraps support the wrist on heavy lifts. The best lifting gloves, designed for HEAVY lifting, have built-in wrist wraps.
Wrist wraps are not as important if you lift moderate weights, or don't feel much pressure on the wrists when you lift, so decide which style is right for you.
Getting the Size Right
Each weightlifting glove maker uses their own size scheme, so it can be a challenge to get the right size.
Add to that…
…Some glove are unisex, making it even more challenging to tell which size weight lifting glove you should get.
Your best bet?
Measure, check and re-check!
Get yourself a soft measuring tape and measure your index finger from palm to tip. Also measure the span of your palm, at the widest part. Then measure around your entire palm.
Make a note of these measurements and keep them with you as you shop.
Weight lifting glove makers may use any one of these measurements to determine the size you need.
Weightlifting Gloves FAQ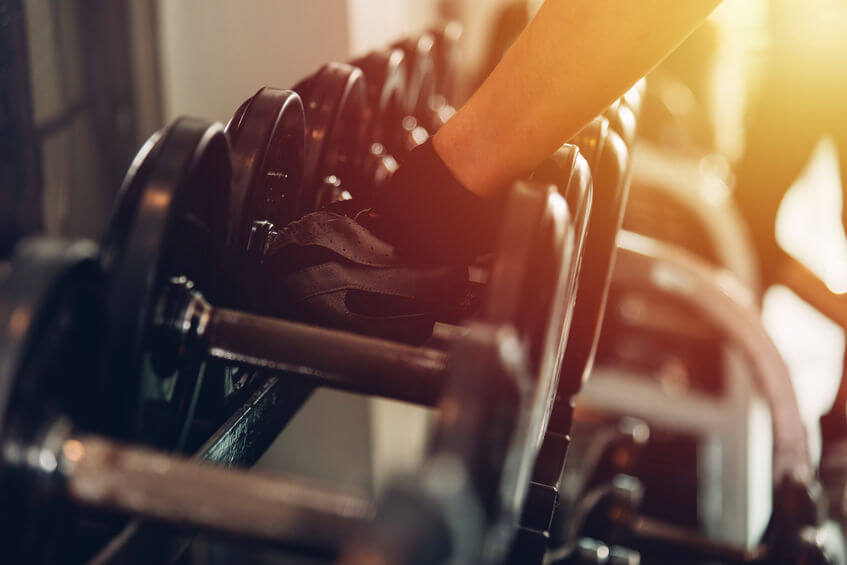 What are Weight Lifting Gloves for?
Weight lifters, CrossFit athletes, bodybuilders, gymnasts, bodyweight and calisthenics athletes and others wear weight lifting gloves to:
Prevent callouses.
Prevent tears.
Get a better grip on the bar, dumbbell, or kettlebell.
Soak up and wick away perspiration.
To workout it really cold conditions where a metal bar is hand numbing cold.
Which Gloves are Best for Weight Lifting?
Some favorites are the Rogue Mechanix gloves because they allow dexterity while still protecting your hands and improving your grip.
The Skott Evo 2 gloves are well padded and durable, with some wrist support. If you like well-cushioned gloves and need some wrist support, they are a great choice.
And finally…
The RIMSports gloves are a favorite with women. They have a large range of sizes to accommodate smaller hands, and are form-fitting and protective.
What Size Weight Lifting Gloves do I Need?
You need gloves that are snug without being restrictive.
Believe me when I say: you need to measure your palm because every brand is different. Always check the size chart and measure your hand before you order. This is especially true for unisex gloves.
Be aware!
Some gloves use your index finger measurement, while others measure across your palm, while others have you measure all the way around the palm.
It is best to use a soft tape measure to get an accurate measurement around the curve of your palm.
Is it Good to Wear Weight Lifting Gloves?
If you want to keep your hands soft and callous free, while maintaining sensation, weight lifting gloves are the way to go.
Some may argue that they ruin your grip, while others swear by them and insist they help your grip.
Others are not willing to rough up their hands and do not welcome cuts and tears.
I say you need to do what works for you and not worry about what others say in this case. If weight lifting gloves improve your lifting experience, use them.
Why You Shouldn't Wear Lifting Gloves?
As I said, some lifters believe gloves prevent them from strengthening their grip. If that happens to you, simply discontinue using them.
If you need the wrist support some gloves offer, without using gloves, try a pair of wrist wraps for lifting.
Some other alternatives to weight lifting gloves are hand grips which only cover a portion of the palm and give excellent grip.
Or…
…you can use weight lifting hooks to take the pressure off your grip if it's holding you back.
Is it Better to Lift Weights with or without Gloves?
Some lifters and coaches argue that weight lifting gloves do not improve your grip. I like gloves because they prevent callouses and absorb sweat and I feel they do improve my grip and protect my hands.
But…
…to each his own.
If you want better grip or some support while lifting heavy you can try gym chalk or lifting straps, both of which help your grip in their own way.
That wraps up this list of the13 best weight lifting gloves.
If you are in the market for home gym equipment to start building your very own weight lifting sanctuary, we have you covered. Check out this list of the best weight lifting equipment for your home gym and get started on that dream gym today.
Do you love gym gear and reviews? It's our passion here at Garage Gym Power and we want to share it with you!
Sign up for the Garage Gym Power newsletter and stay informed.