Best CrossFit Gloves for 2020 – Complete Guide and TOP 10 Gloves Reviewed
Have you ever noticed how hard it is to grip the pull-up bar halfway into your WOD?
If you have been at it for a while, you are starting to sweat, and getting a good grip seems impossible.
Maybe you try to chalk them, but that only works for a few minutes, and then you are hunting around the box, looking for the chalk bucket every 5 minutes.
It can be annoying.
Picture

CrossFit Gloves

Our Rating

Available

Editors
Choice
Mechanix Wear – Original Gloves
Harbinger Power Weightlifting Gloves
Nike Men's Core Lock Training Gloves 2.0
The Original SHREDDFIT Cross Training Gloves
Under Armour Men's CTR Trainer HF Gloves
Maybe you have thought of using something on your hands but can not decide what is best CrossFit gloves, grips or wrist wraps?
That's a great question!
Before we talk about the best CrossFit gloves, let's get something clear. Let's define the difference between CrossFit gloves, grips and wrist wraps.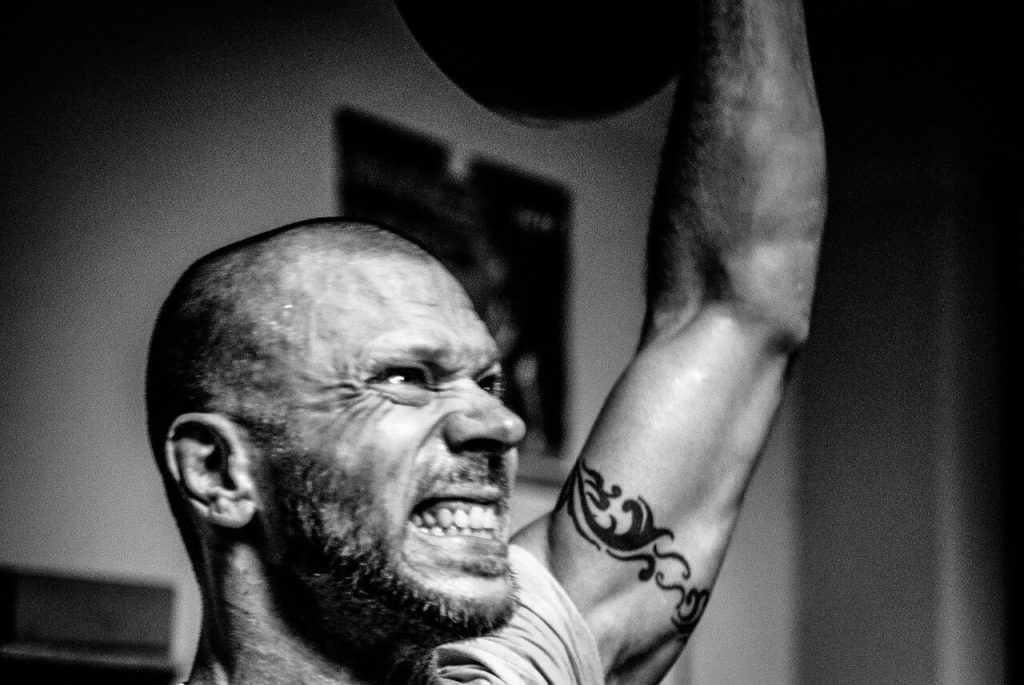 CrossFit Gloves
These are full on, real gloves that cover the entire hand. There are some gloves made specifically for CrossFit, and some that are used by CrossFit athletes, but intended for other purposes.
Mechanics gloves, baseball pitcher gloves and football receiver gloves are sometimes used at the gym, and with good results.
In Fact, our number one choice glove falls into that category, but more on that later.
Hot Tip: Look for gloves that are thin, with no padding. They will grip better and give you more feedback from the bar.
You may still get calluses, but they will be minimized with the glove and the added grip more than compensate.
CrossFit Glove Pros:
Protect your hand from painful and vulnerable tears, allowing you to extend workout time and not miss sessions.
Minimize callous formation.
Protect existing injury and tears from infection and re-injury.
Add grip in the case of sweaty hands.
Easier to put on than tape, wraps and grips. You can bang out a set of pull ups and take them off easily without interrupting your workout.
CrossFit Glove Cons:
Gloves can be bulky and in some cases cause slippage.
Can cause callous tears if the material is too loose.
CrossFit Grips
CrossFit Grips are a leather or synthetic material that cover the palms and are secured at the wrist.
They usually have two or three holes that go over your fingers. The grips can be made of leather, canvas or synthetic material.
They are usually secured by a wrist wrap or band at the wrist. For more info, please see our in depth review on wod grips.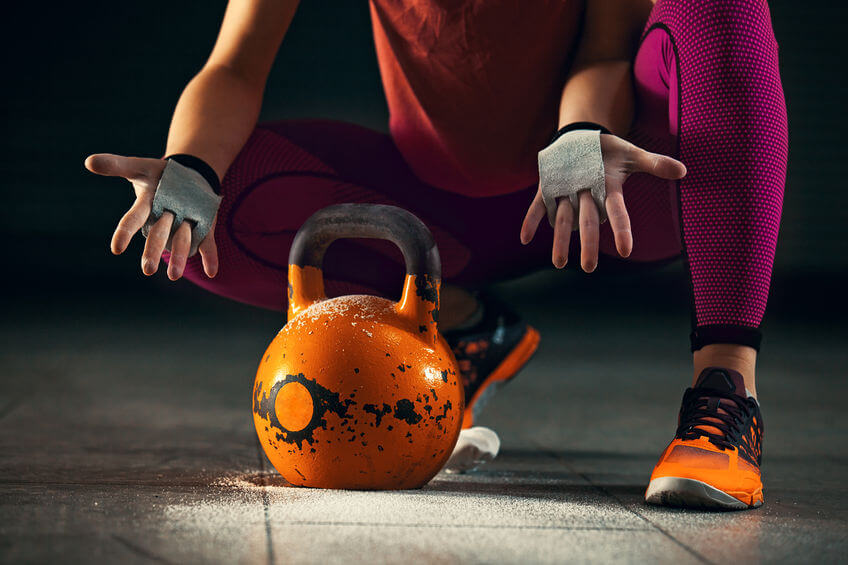 Wrist Wraps
Wrist wraps are for support as opposed to gripping the bar. They wrap around the wrist and support the joint during heavy presses and overhead lifts.
They are sometimes used with grips, but not in place of grips.
Wrist wrap tip: Only use wrist wraps for very heavy loads. If it's a high rep WOD with moderate weight it is best to leave the wraps in your bag so you can strengthen your wrists.
Many gloves feature built in wrist wraps, which is good for some exercises, like deadlifts and other heavy lifting.
The wraps can get in the way on repeated repetition exercises and movements where you need more agility, so just be aware.
If you want to read more about how weightlifters use wrist wraps click here. Wrist wraps are also used in CrossFit, as detailed in this article.
If you are a boxing fan, you may find your best Muay Thai gloves here.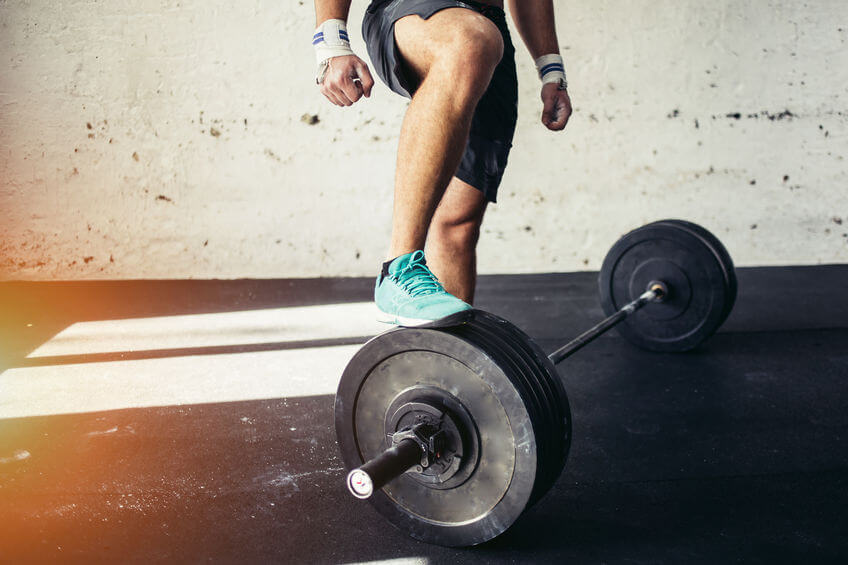 How do you choose the best CrossFit Gloves?
Whether you need extra grip for a set of kettlebell swings, a WoD that includes the pull up bar, or a climb up and slide down the rope, you could probably use a pair of gloves at some point during your workout.
Function
Consider the activity in the WoD before you put on a pair of gloves. The best pull up gloves for CrossFit probably aren't gloves with an integrated wrist wrap, because they may get in the way.
The very same gloves may be just what you need for deadlifts.
To Wear or not to Wear
Good grip is crucial on the pull up bar. Some people do not like to wear gloves at the pull up bar for this reason. Gloves can cause you to slip easier.
However, in some cases they are necessary. If your hands or palms sweat, then gloves add grip.
If you have an injury, or an open tear, they are virtually required to help the hand heal and prevent more tearing.
If you are a medical professional or have another reason that would make open wounds or hand injuries unacceptable, gloves are your friend, even if you may slightly compromise grip.
Imagine this:
The pull up bar is used by 20,30 40 who knows how many people each day. They sweat, have dirt, germs, microbes, whatever on their hands.
You go to do your pull-ups and end up with a callous. The callous may eventually tear, exposing you to all the bacteria and whatnot deposited on the bar by all the other people who used the bar that day.
It is our opinion that gloves are a must have if you have a tear or any open cut, to allow it to heal and protect it from infection.
Ventilation
Consider what the gloves would be like to wear. Do they offer vent holes, mesh windows or open panels that allow your hand to breath and perspiration to escape?
So now that we have covered the basics, let's take a look at the reviews.
TOP 10 CrossFit Gloves Reviewed 2020
Mechanix Wear - Original Gloves
Review: These gloves are some of the most popular, and simple, gloved used by CrossFit athletes.
They are some of the best fitting gloves available for functional fitness, plus they have very good dexterity and feedback.
Pros
Form fitting Dry Tech material.
Easy on/off Velcro Strap.
.8mm synthetic leather material allows you to feel the bar.
Cons
Can be a little long in the finger.
Our take
These gloves are an easy, inexpensive and very useful solution to calluses, tears, and sweat at the gym. They are so easy to get on and off, it's not a chore to use them.
Easily some of the best CrossFit gloves in terms of dexterity.

Nike Men's Core Lock Training Gloves 2.0
Review: These training gloves by Nike are make wit Nike's patented Dri-fit technology, to combat sweat wicking it away and keeping your hands dry.
Pros
Durable/washable.
Stretch wrist band for easy on/easy off, with adjustable Velcro band to adjust fit.
Extended middle finger doubles a pull tab for fast removal.
Cons
Our take
These Nike gloves are easy to get off, fit snugly and wick moisture away from your hands. They would be a useful addition to anyone's WOD bag.

The Original SHREDDFIT Cross Training Gloves
Review: These uniquely designed gloves fit around all four fingers, but leave the face of your hand bare, making them a cross between gloves and grips.
The open face helps keep hands cool and dry, while neoprene material insures a good grip.
Pros
Open face, similar to grips.
High grip neoprene material.
Built in wrist wraps to support wrists when lifting heavy.
Well built and sturdy, won't fall apart after a months use.
Cons
Extra padding, while adding comfort, can sacrifice grip.
Our take
The minimalist approach to gloves, these Shreddfit gloves will keep your hand cool, plus the built in wrist wrap is available when a WoD calls for heavy lifting, so they are a versatile addition to your gear.
Under Armour Men's CTR Trainer HF Gloves
Review: These fingerless gloves with Heattech Mesh fabric on the face, palm and sides of the fingers will keep hands cool without impairing your grip.
Pros
Mesh panels keep your hands cool.
Easy on, easy off: tabs at the index and fore finger, plus stretch wrist band.
Not padded, good grip.
Cons
The mesh panel on the palm in prone to tear.
Our take
These well ventilated gloves by Under Armour are sure to keep you hands dry and because they are not padded, they will help with grip and allow you to feel the bar.
Nordic Lifting Gloves for Women with Wrist Support
Review: It was hard to decide which gloves are the best CrossFit gloves for women, but we chose these Nordic Lifting Gloves because they are designed specifically to fit female athletes.
They include integrated wrist wraps, making them ideal protection for heavy weights.
Pros
Extremely durable, machine washable.
Include wrist wrap for heavy lifting.
Real leather palm.
Mesh panel on the back of the hand to allow ventilation.
Cons
Our take
These weight lifting gloves for female CrossFit athletes give added protection by including wrist wraps, and are among the best CrossFit gloves for women.
Callus Guard WOD Workout Gloves by Fit Four
Review: This uniquely designed minimalist glove sits over the top half of the palm and bottom of the fingers.
It can be used for pull-ups, kettlebell swings, rope climb and even heavy lifting.
Pros
Minimalist gloves, covering only the part of the hand that touches the bar.
Silicone pad have excellent grip.
Fit snug and secure.
Easy to get on and off.
Very thin, good tactile feel.
Cons
Tend to un small, check size chart carefully.
Our take
If you want a simple, minimal solution to prevent calluses and add grip, try these gloves by Fit Four, they are one of the best pull up gloves for CrossFit.
FITONY Workout CrossFit Weightlifting Wod Gloves
Review: These FITONY gloves leave he knuckles and thumb uncovered, adding dexterity and allowing the hand to breathe.
Pros
Intergrated wrist strap to prevent wrist injury.
Open at the knuckle and thumb for flexibility and ventilation.
Made with antifungal Neoprene.
Cons
Padding may interfere with grip on some exercises.
SEEU Functional Fitness Weight Lifting Gloves
Review: SEEU Training gloves offer a mesh back, plus terry towel over the thumb to wipe your brow when the heat is on.
They have an east on/easy off Velcro strap and integrated wrist wrap for heavy lifting.
Pros
Silicone rubber dot pattern on palm for added grip.
Terry towel thumb to wipe your brow without removing the glove.
Gel cushion on base of palm to protect during heavy lifting.
Cons
Our take
These gloves are easy on the budget and have a lot to offer, including wrist protection and other extras that make them a great value.
The F4X Spartan Grip - with Enhanced Silicone Palm
Review: These Training gloves have an open back to keep your hands cool and a wide Velcro wrap to support your wrist.
Pros
Hexagonal silicone pattern on the palm.
Leather palm.
Wrist wrap integrated.
Open at the back of the hand.
Cons
Velcro is wide and can dig into the forearm.
Our take
These are heavy duty all in one functional training gloves that you could wear for the entire workout.
Harbinger Power Non-Wristwrap Weightlifting Gloves
Review: These popular and rugged Harbinger gloves are a staple for a reason, they are effective.
They have mesh backs, real leather palms and an adjustable Velcro strap to keep them secure.
Pros
Stretch Mesh Back.
Leather palm offers tactile feel.
Adjustable Velcro closure.
Cons
The dye can bleed when your hands get sweaty.
Our take
These have both a great price and a good reputation and are a good value considering what they cost.
This concludes our take on the 10 best gloves for CrossFit. So, Grab a pair and get out there.
If you spend too much time thinking about a thing, you'll never get it done. Make at least one definite move toward your goal daily.
Bruce Lee
So, order a pair of the best CrossFit gloves, and we will see YOU at the Box!