Best CrossFit Gym Bags for 2019 – Quick Buying Guide + TOP 8 Bag Reviews
You're not going to the Box in that, are you?
Are you schlepping around an old school backpack or the duffle bag you used to go home every summer while in college? Ask yourself; is it the best CrossFit gym bag?
Let me tell you a secret:
We have all been there. It's true!
You know the score: You grab whatever bag you have in your closet, stuff your towel, clothes, shoes, straps, gloves and all your other gear, toss it in the backseat and you are good to go right.
Well…not really.

Picture

CrossFit Gym Bags

Our Rating

Available

Editors
Choice
King Kong Original 1000D nylon gym bag
 
King Kong Backpack II
 
Venum Trainer Lite Sport Bag
You get to the Box, and review the WoD. Deadlifts!
OK, time to put on your lifters, which, sadly, are at the bottom of the pile of stuff you crammed into the said bag this morning.
After digging and shuffling for a few minutes, the shoes emerge, and everything else in the bag is a mess.
Seriously, we feel your pain!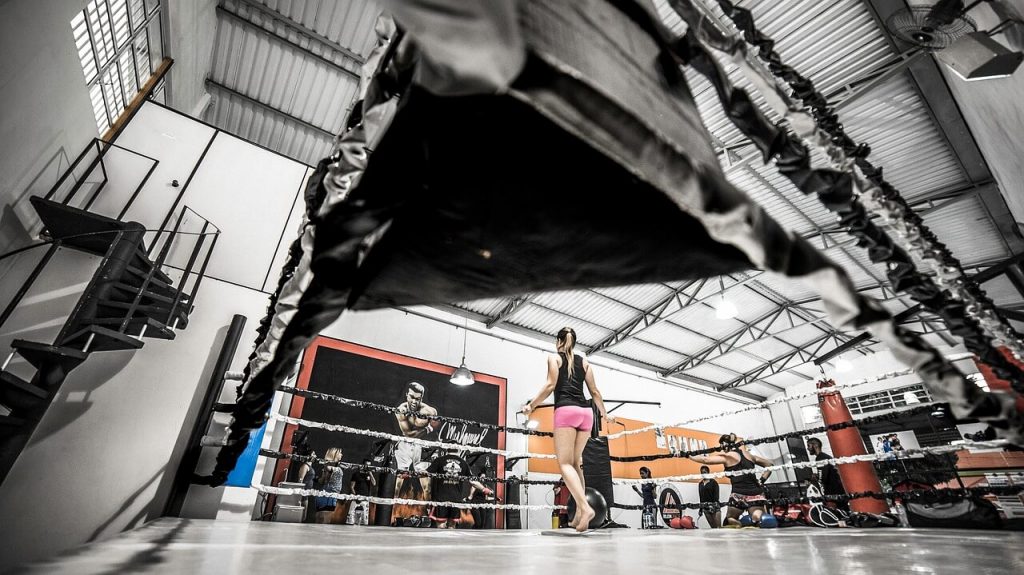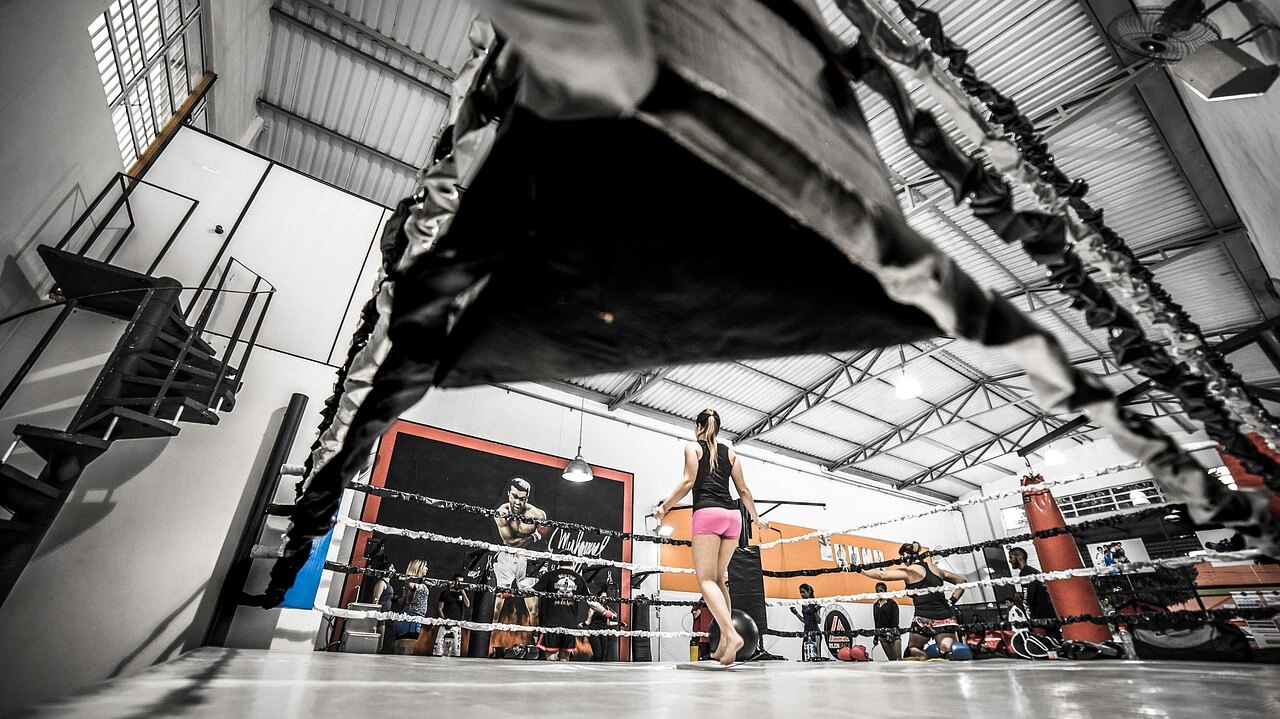 We promise you, we are here to help.
Below is a short guide to what it takes to be the best CrossFit gym bag, plus our review of 8 of the best CrossFit gym bags we could find.
Take heart, we will make it through this together.
What Champions are Made of: Mechanics of the Best CrossFit Gym Bag
Breathability. Ok, this is super important.
I want you to think about this carefully.
Your gear needs circulating air and materials that inhibit microbes, and what the bag is made of, and how it is constructed, play a part in this.
Picture this:
If you have ever done any boxing or martial arts using pads or gloves, you know what I am talking about. That equipment can get stinky!
Blech.
Do yourself and those around you with sensitive noses, a favor. Look for a bag that is:
Well ventilated. Think mesh windows or mesh panels.
Made of material that breathes. Natural material like cotton and hemp breath better than nylon or synthetics. Look for antimicrobial material as well.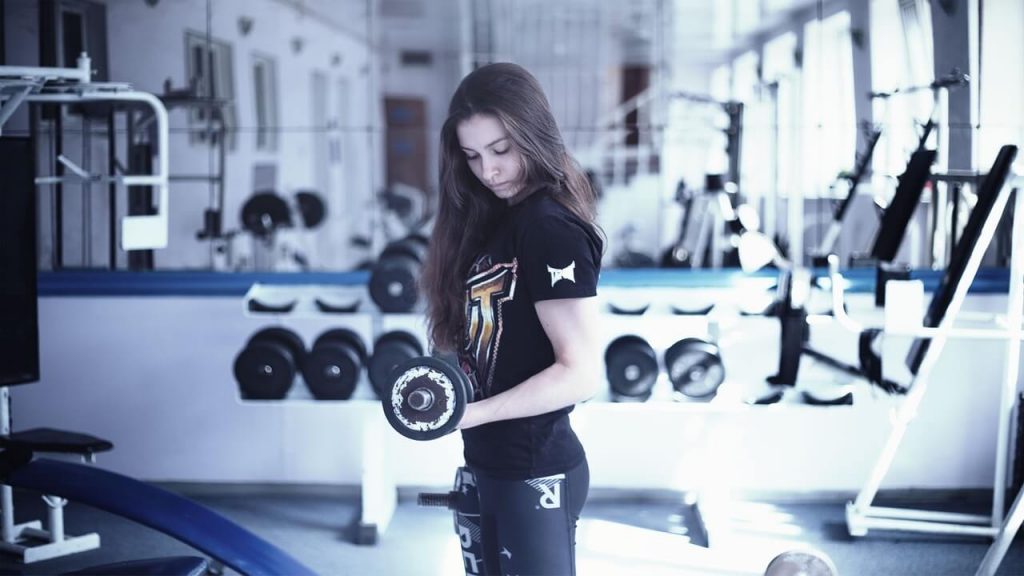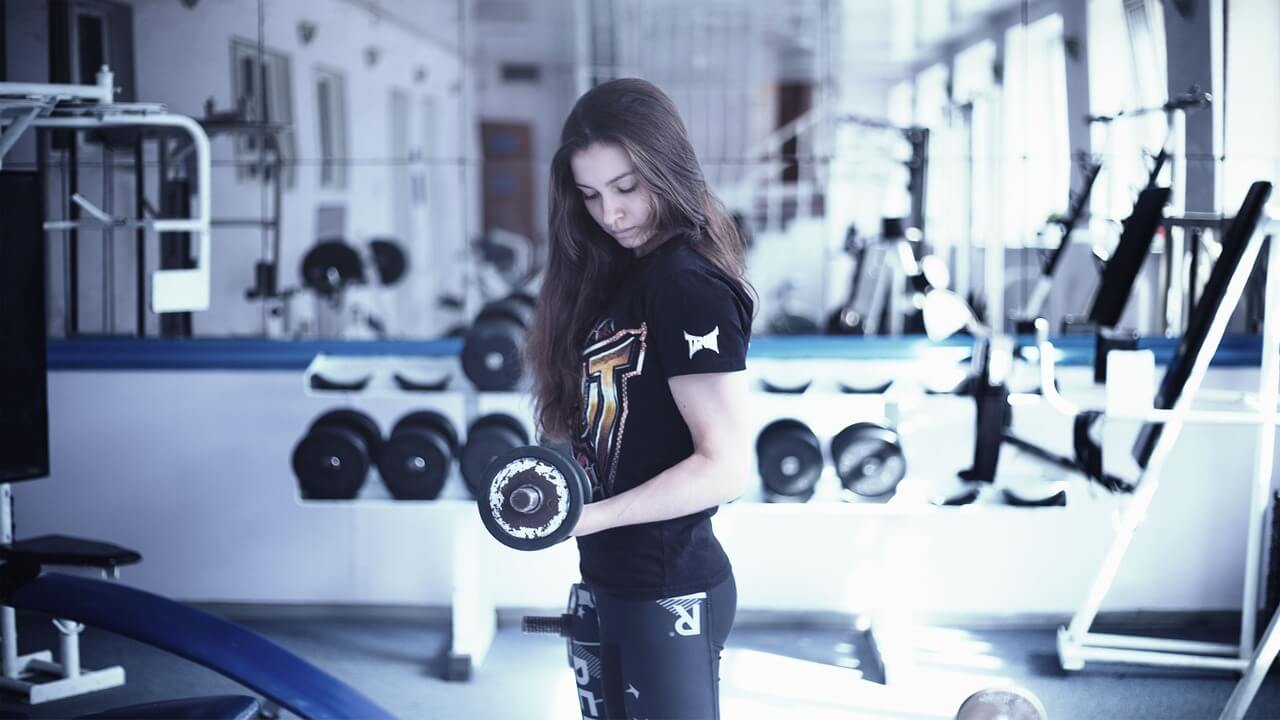 Whatcha got in there?
This is easy. Gather your CrossFit equipment. Place it in a pile on the floor or bed. Items might include:
Towel
Change of clothes
Straps
Water Bottle
Phone
Sunglasses
Wallet
OK, once you know what you have, you will know what bag you need.
If you change at the gym or box, you need a bag that can accommodate a towel and change of clothes.
Look for a bag that holds your water bottle, because everyone should bring one. If you like to drink a shake before or after, make sure the mesh pouch fits the shaker cup.
Careful here, some mesh pouches don't fit, and that's a shame.
Many Crossfiters carry lifters when heavy lifting is on the WoD.
If you change shoes, look for a bag that can store the shoes away from other gear.
Look for bags that have small fleece lined zippered pockets that protect valuables like wallet, phone and sunglasses.
Look for organization pockets that can hold your gear separate from clothes and towels, so you are not digging, like a squirrel looking for a nut trying to find the gear you need.
Keep gear separate. Let's stay organized here, folks!
Wet, Dirty and Nasty
The best CrossFit bags have a separate waterproof compartment for wet, dirty and nasty items. The elite of the elite made the wet bag removable.
Any way you slice it, you need a wet bag, so look for a bag that has one.
Backpack or Duffel?
The best CrossFit bags come in two styles, the backpack or the duffel.
While this is largely a preference issue, may I suggest those that travel with their bag may be more comfortable with a backpack.
Those that throw the bag in the backseat or trunk of the car might prefer a duffel.
So, without further ado, let's get to the reviews.
TOP 8 Best CrossFit Gym Bags for 2019
King Kong Giant Kong Large Gym Bag
Style: Duffle
Capacity: 16.6 Gal
Review: This enormous bag has separate pockets for two pairs of shoes, a mesh side pocket for a shaker cup or water bottle, the main compartment big enough to hold workout clothes, a towel, plus a change of clothes, made with indestructible 1000D nylon and high quality KYY Zippers.
Pros
2 Shoe pockets that keep shoes separate from other gear.
Shoe pockets also fit the King Kong meal bag insert (sold separately).
Shoe pockets fit large shoes, so if you have big feet, this one's for you.
6 Gallon Capacity, one of the largest we reviewed.
Several smaller zippered pockets to stay organized, including small accessory pockets on the front side.
Internal zippered pocket in the main compartment.
Padded Hand strap and shoulder strap.
Cons
Having the shoe compartments stacked one on top of the other can make the bag unbalanced, or lighter on one side than the other.
Our take
Enough room to satisfy even Godzilla himself. With this King size duffle bag; you have no excuse for leaving any equipment behind.
The Biggest, Baddest and best CrossFit duffel bag we reviewed.
King Kong Original Gym Bag
Style: Duffel
Capacity: 11.9 Gallons
Review: This is the original King Kong Duffle bag and is about 4 and a half Gallons smaller Capacity wise.
It is still quite large with 11.9 gallon total capacity, and like its big brother, the original also has two shoe compartments and a large main compartment.
Plenty of zippered pockets on the front, both a hand and shoulder strap, padded for comfort.
Pros
Mesh pocket for shaker cup or water bottle.
Two shoe compartments to keep shoes separate from other gear and clothes.
Several smaller pockets up front for phone, wallet, sunglasses and other small items.
High quality, smooth gliding YKK zippers you can open with one hand.
Side pockets are water resistant and double as wet bags.
Cons
The main compartment could use some organization pouches or zippered compartments.
Our take
This bag is big enough to carry most everything needed for a CrossFit workout, provided you don't bring your own plyometric box.
While it's not as grandiose as it's "Giant" brother, it's 11.9 gallon capacity should be able to handle all your gear, clothes, etc without weighing you down.
King Kong Jnr Kong Small Gym Bag
Style: Duffle
Capacity: 8.7 Gallon
Review: This is the baby of the bunch in the King Kong Duffle CrossFit bag lineup.
This King Kong Jnr bag "Only" has an 8.7 gallon capacity, which is actually still pretty darn big. This model sports one shoe pouch instead of two and is 30% smaller than the original.
Pros
One shoe compartment.
Two zippered side pockets, two front accessory pockets.
Main compartment big enough for a towel and change of clothes.
Compartments are water resistant and double as wet bags.
Cons
Neither mesh pocket is the right size for a standard water bottle.
Our take
Excellent for the CrossFit Minimalist, the athlete on the Go, and those who don't necessarily want to change clothes and shoes at the gym or box.
Style: Backpack
Capacity: 7.4 gallons
Review: This CrossFit Backpack is very different from your average pack.
t has a shoe compartment, which is not surprising since it seems to be a standard feature on King Kong Bags, and we love that it keeps our shoes away from our clean clothes, towel and other equipment.
This backpack is surprisingly big thanks to its suitcase style zippered opening on the back.
Pros
Large capacity backpack.
Shoe compartment, unique among backpacks.
Laptop / workout journal sleeve.
Huge suitcase style opening for main compartment.
Plenty of internal organization for cell, accessories, credit cards, wallet etc.
Zippered pouch on top perfect for holding phone or mp3 player, with ear bud port.
Water Bottle/shaker cup holder is expandable to fit your.
Cons
Could use one more pocket or inside compartment for wet or dirty items.
Our take
This backpack was designed with Crossfitters in mind, and has many of the features of the popular King Kong Duffle bags, in a compact design you can easily carry on your commute or on the way to the gym.
Datsusara Hemp Antimicrobial Gym/CrossFit Bag
Style: Duffle
Capacity: 7 Gallon
Review: This Datsusara mini duffle is made from hemp, a renewable material 4 times stronger than cotton. The bottom is 60D nylon for water resistance.
The main compartment can hold a towel and change of clothes comfortably and there are ample zippered pockets for accessories.
Pros
Ample drink storage. Holds large water bottle/shaker cup with mesh pockets on each end.
Two large zippered side pockets on each end.
Upper is 100%hemp, bottom is 600D nylon.
Neoprene handles for comfort and durability.
YKK zippers.
Removable shoulder strap.
Removable wet/Nasty bag included.
Cons
No separate dedicated shoe compartment.
Our take
If you carry water, a protein shake, your coffee and an energy drink with you to the gym, guess what?
THIS bag can hold them all- at the same time.
Plus it is made from a renewable, super strong fiber, hemp. Hemp breathes, wicking moisture away and out. Hemp has natural antibacterial properties too.
Venum Trainer Lite Sport Bag
Style: Duffle
Capacity: 16.6 Gallon
Review: This large bag has mesh windows built in that allow plenty of air to circulate and dry your equipment between uses.
It has a large side pocket that could be used for shoes, or as a wet/laundry bag.
This is one of the largest CrossFit Bags we reviewed.
Pros
Several mesh panels/windows to air out gear.
Large side pocket can fit dirty wet items or shoes.
Several small zippered pockets for cell phone, wallet, sunglasses etc.
Padded shoulder strap included.
Cons
Zippers can be problematic
Our take
This budget priced duffel is large enough to hold all your gear for the WoD without emptying your wallet.
ZOOT SPORTS Ultra Tri Bag
Style: Backpack
Capacity: 13.74 Gallons
Review: While not technically a CrossFit Backpack, this Huge 13.74 gallon capacity monster has everything the serious CrossFit athlete needs.
It has a large removable wet/dirty bag to separate items. It has a helmet pouch on the front, which could be used for shoes, or a helmet if you ride.
While large, it was designed for the comfort of triathletes, so if you travel or commute to your box on bike, foot or train, this pack can carry all you need.
Pros
Removable sealed wet dry bag.
Pouch on outside for shoes or helmet.
Large Inner zippered mesh pouch.
Super comfortable padded back and shoulders.
Large enough for workout clothes, shoes, towel and change of clothes, plus gear.
Two stretch mesh pockets for water/shake.
Fleece lined accessory pockets so you don't scratch your glasses or phone.
Cons
Some may find the backpack too big.
Our take
This is ideal for the commuting crossfitter who needs to be ready for whatever the day throws at them without having to return home for something.
It securely stows dirty clothes in a sealed removable compartment. Easily the best CrossFit workout bag for travelers or commuters, plus it is carry on friendly!
Datsusara Battlepack Core CrossFit Backpack
Style: Backpack
Capacity: 8.5 gallon
Review: This heavy duty hemp backpack has a generous 8.5 gallon capacity that is accessed thru a zipper that opens the front panel completely so you can lay it down and pack it like a suitcase.
Pros
Two side pockets big enough to carry most size water bottles and shakers.
Upper pocket lined with microfiber can hold cell or MP3 player, with port for ear buds.
Back panel zips down to reveal padded slot for laptop or tablet.
Large lower pocket with divided storage, to hold your smaller CrossFit gear.
Wet Bag included.
Cons
No side mesh pocket for water bottle (Has zippered pockets that can hold water bottles).
Our take
We love this Hemp backpack, not only because it is a renewable fabric, but because it breathes and helps your gear from becoming stinky, and anyone serious about CrossFit knows what I mean by that.
Plus, in the mid-size backpack format, it is compact, portable, yet big enough to hold all your gear.
We think this is the best CrossFit backpack we reviewed because the all natural hemp keeps things dry and stink free. We like that!
By now we are confident you have an idea of the best CrossFit gym bag for you.
We wish you the best, Stay strong and keep on fighting!