TOP 14 Best Knee Sleeves for Squats, Lifting, CrossFit and MMA 2021
Take it to the mat! Squat down to the floor! Give it all you've got! Then ask for some more!
Serious athletes need serious equipment, including knee support while lifting heavy weight or taking a beating in the ring.
The best knee sleeves are a game changer, no joke.
Once you feel the added support you will wonder what you did without them.
A good quality pair of knee sleeves will help prevent knee injury and heal existing ones.
Here I will show you 14 of the best knee sleeves for squats, heavy lifting, combat sports and CrossFit. I will discuss what to look for as you decide on a pair, when to use them and more.
Let's get into it!
| Picture | Knee Sleeves for Squats | Our Rating | Available |
| --- | --- | --- | --- |
| | Rehband Knee Sleeves | | |
| | Rogue Knee Sleeves | | |
| | Fitnessery Knee Sleeves | | |
| | Rehband Rx 2017 CrossFit Games Knee Sleeve | | |
| | Iron Bull Strength Knee Sleeves | | |
TOP 14 Best Knee Sleeves for Squats & Lifting 2021
Knee Sleeve FAQs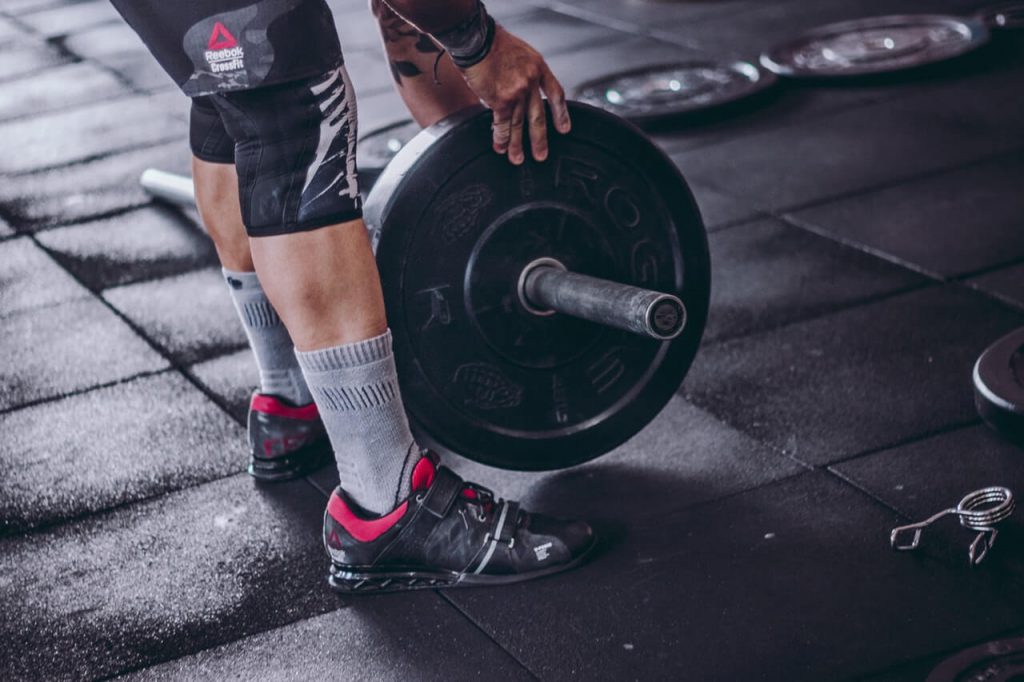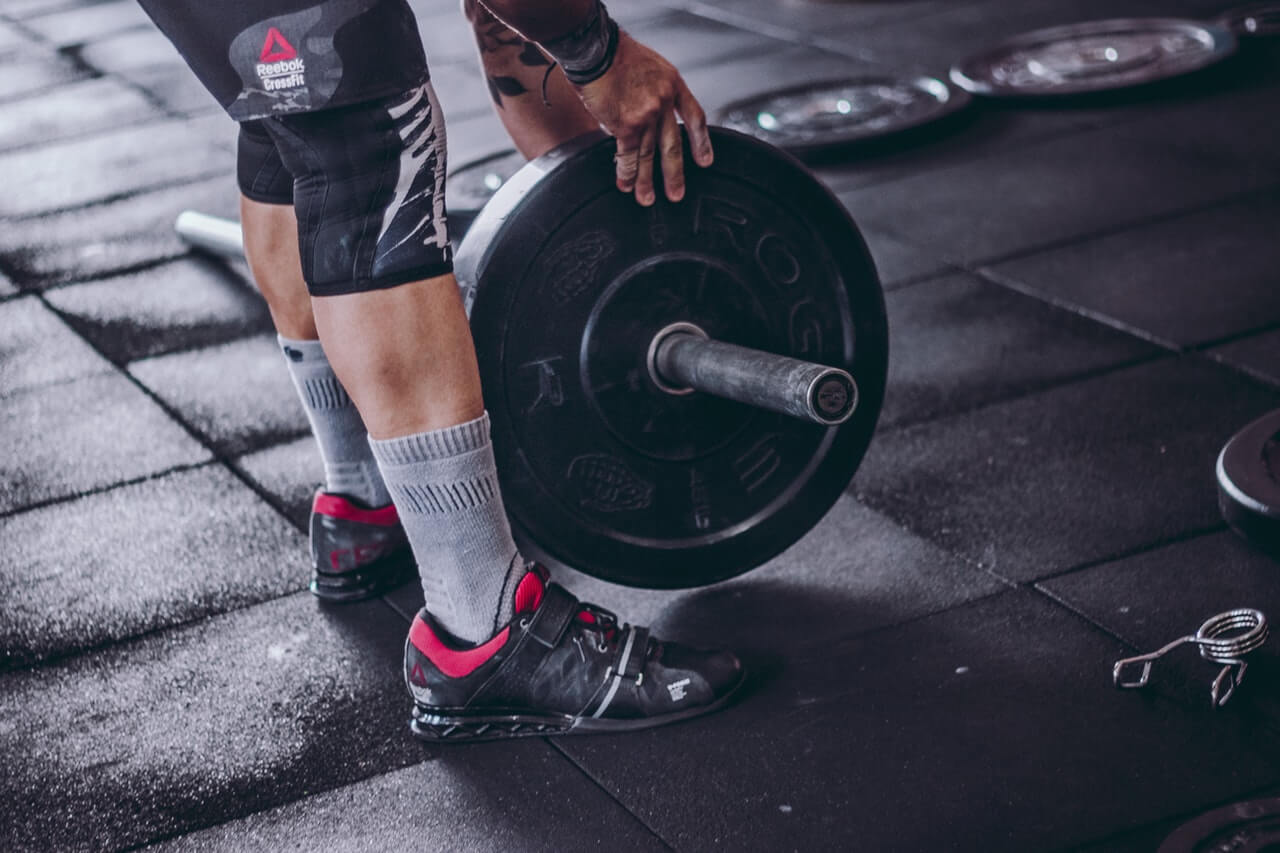 What are the Best Knee Sleeves for Running?
Knee sleeves for running are a little different than what you use for lifting heavy.
The best knee sleeves for running will have high compression, yet be thin and flexible so you can easily move your knee.
Lifting knee sleeves are thicker and more supportive to hold your knee under a heavy load.
The best running knee sleeves are also longer than knee sleeves for squatting or heavy lifting.
Why?
Running tends to cause knee sleeves to roll, and the longer length helps prevent the knee sleeve from rolling.
Some great knee sleeves for running include Mava Sports Support Compression Knee Sleeves and CopperJoint – Copper-Infused Compression Knee Sleeve.
How do I Figure Out Knee Sleeve Sizing?
Measuring and sizing your knee for a knee sleeve fitting is pretty straight forward.
What are the Best Knee Sleeves for Wrestling?
The best knee sleeves for wrestling need to be abrasion resistant, flexible, and offer some impact protection.
In fact…
The best wrestling knee sleeves are often called wrestling knee pads because they have some kind of padding you won't find on weightlifting knee sleeves.
Asics Gel Wrestling Knee Pads or Cliff Keen Wraptor Wrestling Knee Pads are both good choices.
Are Knee Sleeves Really for Me?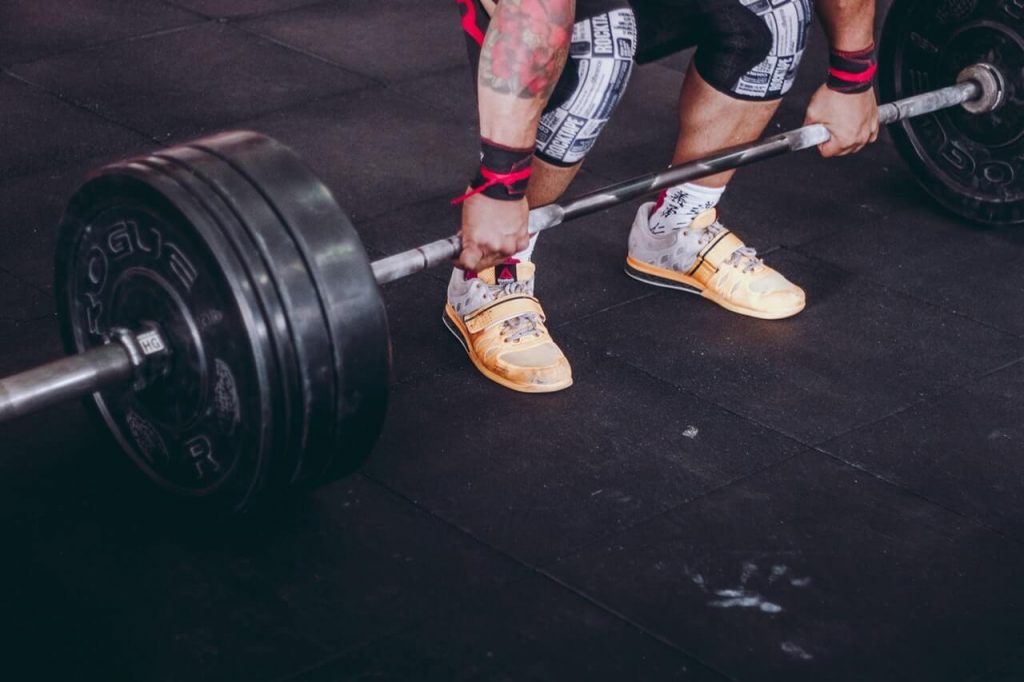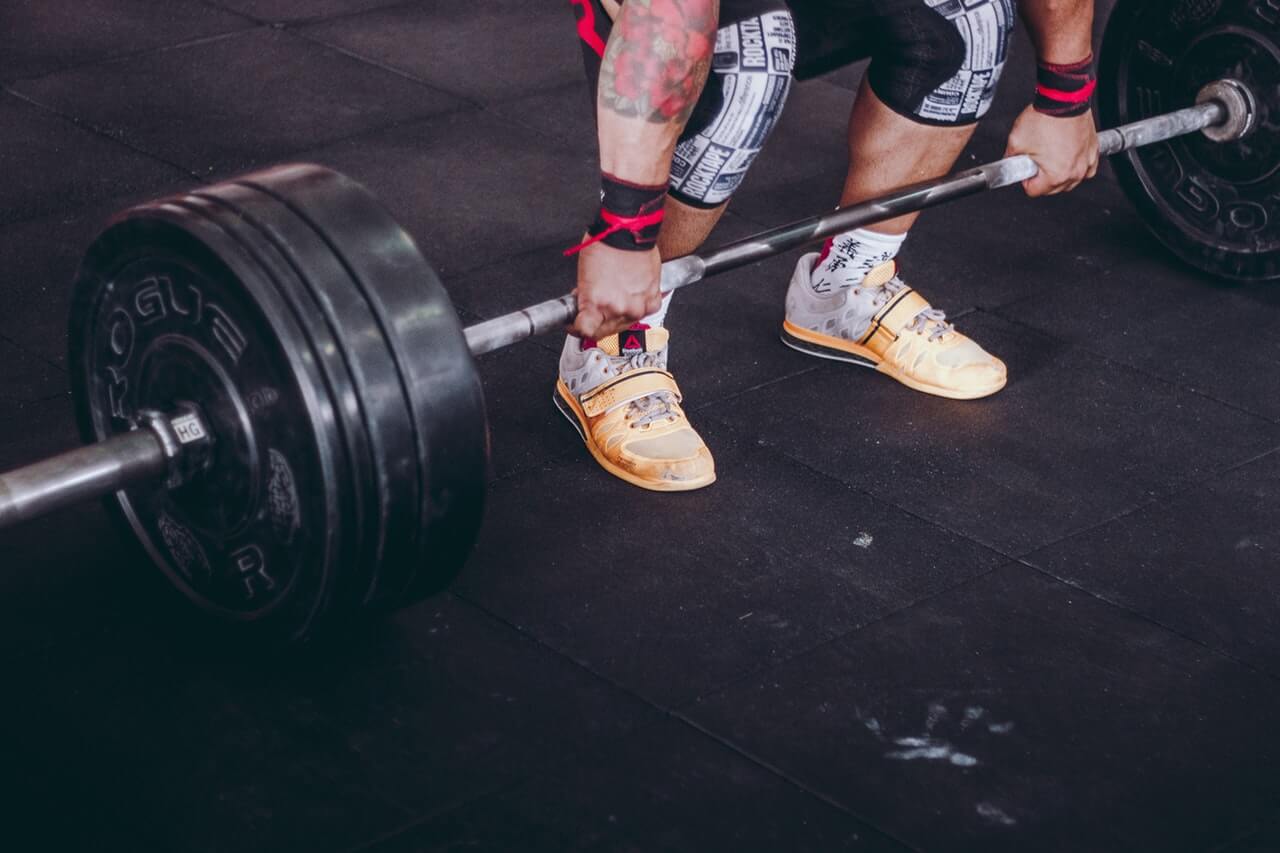 Make no mistake!
Knee sleeves are no replacement for proper form and technique!
But…
Having the proper equipment can really help.
Knee sleeves that are geared to assist people in squatting are usually made of supportive Neoprene or a blend of SBR and Neoprene, with different thicknesses to fit your preference and workout plan.
A good pair of knee sleeves will offer compression that stabilizes your knee and surrounding ligaments in order to help prevent any minor strains.
Because tight compression promotes blood flow in your knee, it will also help to warm your knees up pre-workout and assist with recovery post-workout.
Have you ever started a workout only to discover your knees feel sore or stiff?
Or maybe you just want to add a little extra spring to your legs as you come up from a deep squat.
Some of the best knee sleeves for squats could help provide you with some extra bounce, knee support and stabilization, and keep your knees warmed up and ready to bend deep.
What Makes Good Knee Sleeves?
Now that you know that knee sleeves are for everyone, you need to know what to look for before you buy.
Many companies will yell from the rooftops that their product is superior, but, it's difficult to find the right pair for your squat routine.
As you begin looking around for your knee sleeves, there are certain qualities you must look for!
Range of Motion
While your knee sleeves are intended to be tight to provide stability, you do not want anything to that will restrict your movements.
Look for contoured knee sleeves so you can bend your knees without cutting off circulation.
Durability
Your knee is constantly moving and bending. If you are into combat sports your knees will slam against the mat.
Your knee sleeves will be under a lot of stress and abuse.
SBR and Neoprene, What's the Deal Here?
Combine the two and you have powerful synergy- the best of both.
Knee sleeves made with a blend of SBR and Neoprene are usually more expensive, but they are worth it. Rogue and Rehband make SBR and neoprene blend knee sleeves.
Cost
Unless you have a money tree that you can stand under and shake for some extra cash, the cost of a product is a consideration.
Do your best to buy some knee sleeves that will last. If it costs a little extra, so be it!
Make Sure the Knee Sleeves are Designed for Your Intended Purpose
Don't buy just any old knee sleeve and expect it to work.
Buy sleeves that offer true support and are geared towards squatting, lifting or mat work.
Thinner sleeves designed for rehab or recovery won't offer the support or abrasion resistance you need.
Quality and functionality are also major keys to buying a great knee sleeve. For squatting and weightlifting, it is typically recommended to look for sleeves made of neoprene, or a similar material to maximize support and stability to your knee.
And, as always, if you don't think it looks cool, don't buy it.
If you buy them, wear them and don't like the look of them, they'll end up in the back of your closet.
Guess what – that's even less cool.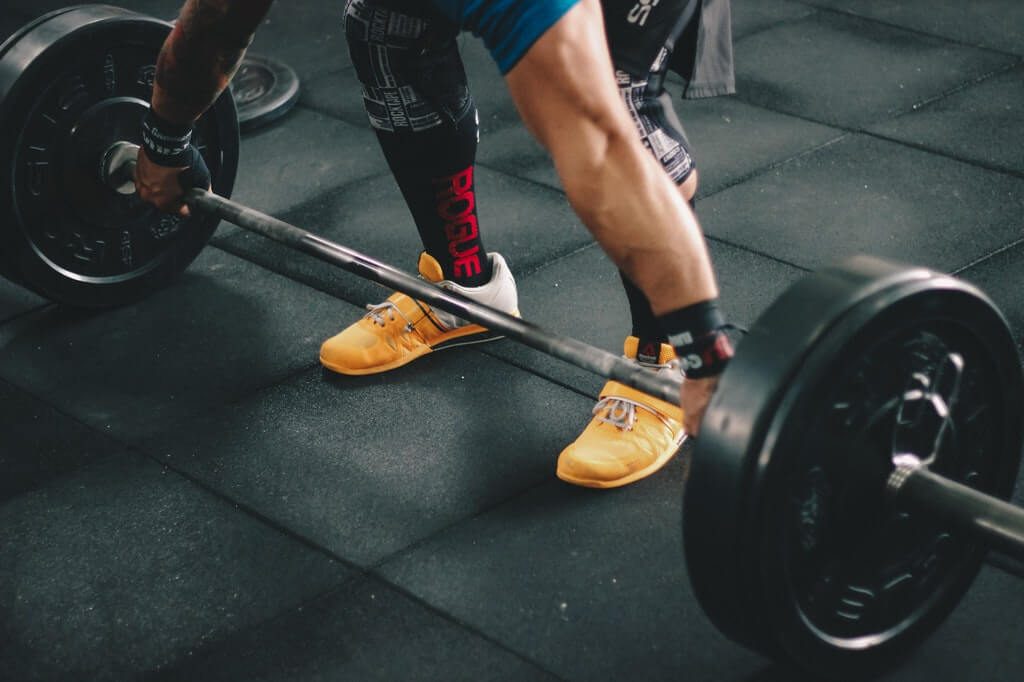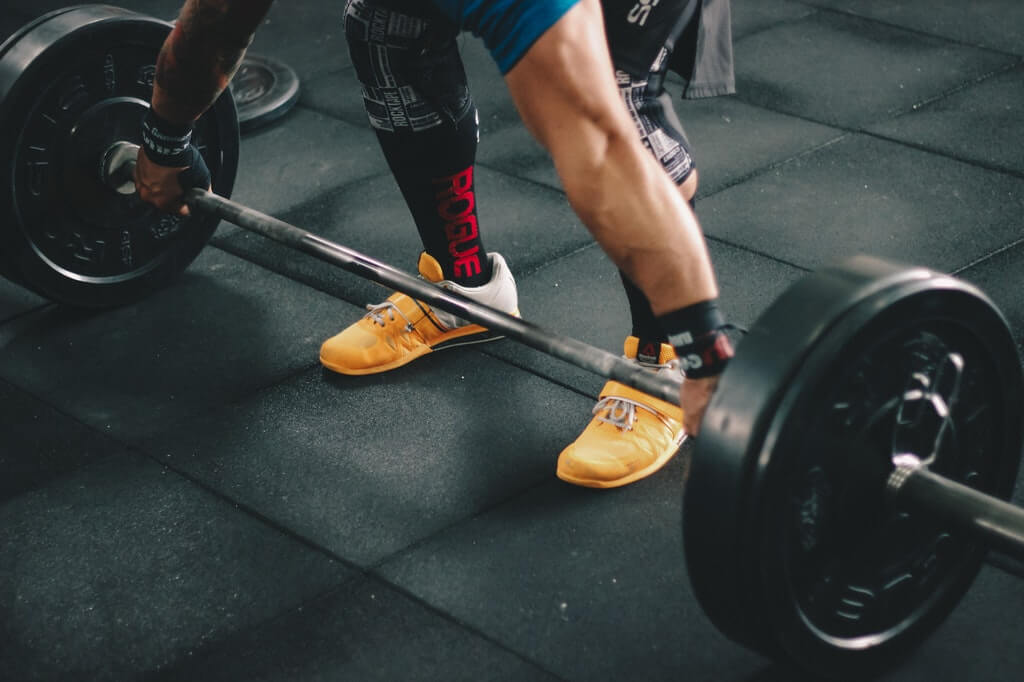 Squat Away Today
Don't wait for knee pain to start before you begin using knee sleeves.
You are probably already thinking to yourself, "Man I really need to start taking care of my knees!"
That is great because you are right!
Start protecting one of the most crucial parts of your body, especially when you squat.
Do not consider taking a shortcut here!
When to Use Your Knee Sleeves
Lifting weights, running, slamming your knees to the ground in an epic takedown and even simply walking can wear your knees over time or even straight up injure them on the spot.
If you feel any grinding, popping or discomfort you should REALLY get a pair of knee sleeves!
High quality knee sleeves will hold the interior of your knee, supporting and compressing it to help to eliminate any abnormal movements of your knee joints!
You should wear your knee sleeves during any activity that puts added stress on the knees. This especially includes squatting and lifting, but also includes activities such as running.
This also includes other sports like basketball, soccer or tennis.
Wearing your knee sleeves is not necessary for every workout in most cases. If you have a tendency to feel pain or discomfort from basic activities like walking then you may want to consider wearing your sleeve more often.
However, on leg day when you decide to load the bar with heavy weight, knee sleeves are a must!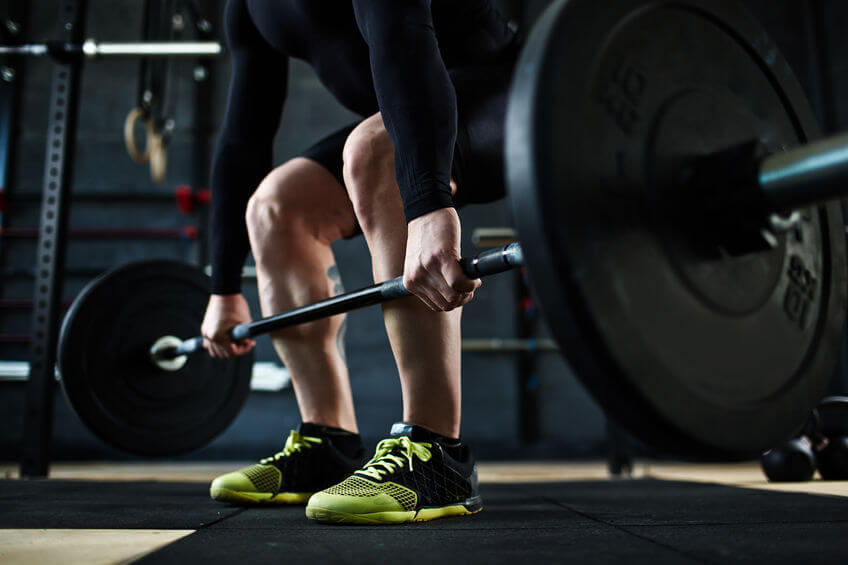 Stand Up and Take Charge
Protecting your knees is crucial to living a painless and fulfilling life.
The Huffington Post published a statistic suggesting that nearly one of twenty Americans over the age of 50 have artificial knees. Wow!
A statistic like that is hard to ignore.
That seems like a lot of discomfort that can be avoided by taking the necessary precautions during your workouts.
If you really want to take your squats up a notch, you have to take charge today and protect your knees from future injury.
Add some spring to your squats, protect yourself from injury and increase your recovery times with some of the best squatting knee sleeves on the market.
Before you know it, you could be squatting big time weight with no fear of harming your body!
Why Wait?
While I wholeheartedly recommend Rogue and Rehband brand knee sleeves due to their strong abrasion resistance and long life, I understand not everyone is ready or willing to make that large of an investment.
There are other brands with comparable quality.
Fitnessery and Iron Bull strength are two lesser known, yet high quality competitors that make excellent knee sleeves.
Whatever you decide, don't wait to start protecting your knees and adding weight to your squat and deadlift PR's.
Don't forget to sign up for the Garage Gym Power newsletter.
We just need your email address and we will pass along some of our best, exclusive, resources, plus periodic updates, news and reviews every once in a while. No spam, we promise!