TOP 14 Best Knee Sleeves for Squats, Lifting, CrossFit and MMA 2019
Take it to the mat! Squat down to the floor! Give it all you've got! Then ask for some more!
Serious athletes need serious equipment, including knee support while lifting heavy weight or taking a beating in the ring.
The best knee sleeves are a game changer, no joke.
Once you feel the added support you will wonder what you did without them.
A good quality pair of knee sleeves will help prevent knee injury and heal existing ones.
Here I will show you 14 of the best knee sleeves for squats, heavy lifting, combat sports and CrossFit. I will discuss what to look for as you decide on a pair, when to use them and more.
Let's get into it!
| Picture | Knee Sleeves for Squats | Our Rating | Available |
| --- | --- | --- | --- |
| | Rehband Knee Sleeves | | |
| | Rogue Knee Sleeves | | |
| | Fitnessery Knee Sleeves | | |
| | Rehband Rx 2017 CrossFit Games Knee Sleeve | | |
| | Iron Bull Strength Knee Sleeves | | |
TOP 14 Best Knee Sleeves for Squats & Lifting 2019
Review: Protect your knees and stabilize your lifts with these 5mm thick SBR/Neoprene knee sleeves by Rogue Fitness.
They won't slide and have a nice snug compression fit you are sure to appreciate.
Pros
One of the only American Made knee Sleeves.
Combo of Neoprene and SBR for superior abrasion resistance.
Competition legal.
Cons
Takeaway
Snug and supportive, some of the best weight lifting knee sleeves you can get.
Fitnessery Knee Sleeves for CrossFit and Weightlifting
Review: Fitnessery knee sleeves are quite the find. They are made with 7mm thick heavy duty neoprene, have a contoured design, including contoured triple stitched seams so they won't fall apart on you, and they are reinforced at the top and bottom so they won't tear.
Pros
Triple reinforced stitching.
Travel mesh carry bag included.
Contoured seams for a perfect fit.
Cons
Some find them quite stiff.
Takeaway
One of the best knee sleeves for lifting comfortable; well-made knee sleeves at an unbeatable price.
Rehband Rx 2017 CrossFit Games Knee Sleeve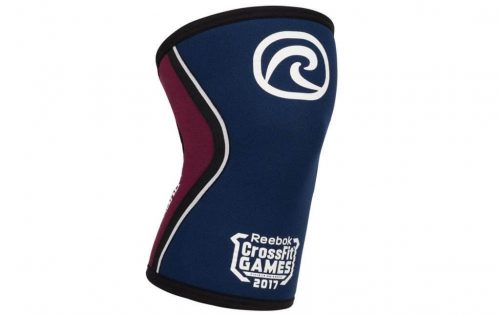 Review: Take your lift to the next level and achieve a new PR with the support of a knee sleeve like the Rehband knee sleeve.
This limited edition knee sleeve has the same quality Rehband is known for, with contrasting navy and burgundy material and the CrossFit Games logo printed on the front.
Pros
Made from durable SBR / Neoprene material for superior resistance.
Contoured fit- super snug yet comfortable.
Exclusive Limited Edition CrossFit Games Logo.
Cons
Sold single, not in pairs.
Takeaway
Attractive, supportive, durable and well-made knee sleeve.
Spartan Strength Knee Sleeves
Review: Spartan knee sleeves offer great support at a low price.
These knee sleeves are sold in pairs, are available in three stylish colors and have comfortable contoured seams that are curved to easily adjust to bending.
Pros
7 mm thick neoprene.
Contoured, reinforced seams.
Soft moisture wicking interior.
Cons
Some say they run small, check size chart carefully.
Takeaway
Good knee sleeves for squats, thick, supportive and won't slide down.
Mava Sports Knee Compression Sleeves
Review: Mava Sports Compression sleeves are sold as a pair, and are great for heavy lifting because they are so thick and supportive.
They are a challenge to get on, but once they are in place you will notice the high level of support thanks to 7mm thick neoprene and strong stitching.
The 6 colors available to suit your gym style is a bonus too!
Pros
Good support for heavy lifting.
Thick 7mm 100% neoprene.
Very snug fit.
Cons
Takeaway
Best knee sleeves for Oly lifting at this price, supportive and snug.
Nordic Lifting Sleeves for Women
Review: These high quality women's knee sleeves by Nordic Lifting will not bunch or roll down while you are lifting.
They are designed for women and they fit snug, giving you plenty of support and protective, knee saving compression to help you power through every lift.
Pros
7mm neoprene material.
Reinforced stitching.
Strong compression.
Cons
Can be tight over the thigh, even if they fit around the knee.
Takeaway
Best knee sleeves for weightlifting for women.
Iron Bull Strength Knee Sleeves
Review: Iron Bull Strength knee sleeves won't roll or slip. They are 3D contoured for a great fit and use two silicone strips to prevent slipping.
Pros
Double silicone strips ensure these knee sleeves will not slip.
7mm neoprene material.
3D contoured for the perfect balance of support and fit.
Cons
Takeaway
The support you need while you lift and squat, some of the best knee sleeves for powerlifting!
Bear KompleX Knee Sleeves
Review: These Bear KompleX knee sleeves are sold as a set or two and are half the price as the top competitor's brand.
These quality CrossFit knee sleeves are available in 5mm and 7mm thickness, and they offer a ton of color and pattern options to express your personal style.
Pros
Good compression and support.
Sold in pairs.
Several fun colors and patterns available.
Available in 5mm and 7 mm to suit your needs.
Cons
They are not as durable as other brands.
Review: These Gym Reaper 7mm Neoprene knee sleeves feature strong reinforced stitching in a striking contrasting color so they look as sharp as they perform.
They are offered at a very reasonable price considering the quality of the pair.
Pros
Includes handy drawstring travel carry bag with a cool skull print logo.
Reinforced stitching, contoured fit.
Durable, perfect for CrossFit, MMA and any sport that takes you to the mat.
Cons
Takeaway
Perfect knee sleeves for heavy squats, leg days and all combat sports.
Nordic Lifting Knee Sleeves
Review: Nordic Lifting provides functional high quality lifting equipment, unique designs and premium craftsmanship.
These knee sleeves are made of 7mm thick Neoprene material and reinforced stitching. They have excellent support and stability for your knees while squatting, you must check these out.
Pros
7mm neoprene for supreme stability.
Two knee sleeves per order.
Maintains compression on your knee even after long periods of usage.
Cons
Absorbs sweat – not sweat wicking.
Takeaway
Beautifully packaged and sold in pairs, Nordic Lifting Knee Sleeves hold up under your most strenuous leg day at the gym.
Review: Rehband Knee sleeves are renowned in powerlifting circles. Rehband puts extensive time and research into their products to supply their customers with premium quality accessories, and these knee sleeves are no different.
These knee sleeves are highly regarded by powerlifters. These are truly one of the best for squats.
Pros
5mm or 7mm neoprene for maximal support.
Durable enough for the heaviest of lifters.
Multiple design and color options.
Adds bounce to your squat.
Cons
Only one sleeve per order.
Knee sleeves do not wash well.
Takeaway
Some of the strongest, heaviest squatting men in the world prefer Rehband knee sleeves over all other brands.
While you only receive one knee sleeve per order and they are a bit more expensive than other options, you can expect to get a long life out them.
If you squat heavy and squat often, Rehband Knee Sleeves might be the best option for you.
Review: Barbell Pro specializes in providing serious lifters with top-notch gear. Barbell Pro rocks an old-school logo on their thick neoprene knee sleeves.
These sleeves have a cross stitched design that offers a better range of motion and minimizes slippage.
With premium support and stability, these knee sleeves help bring out your best performance!
Pros
7mm neoprene for exceptional toughness.
Cross stitching for superior comfort.
Designed to minimize the slipping of your sleeve.
Added length to cover more surface area of your leg.
Shock absorbing.
Cons
Only one color option available.
Takeaway
These knee sleeves offer stability and toughness comparable to other higher priced brands.
These sleeves offer shock absorption too. The cross stitched design helps stop them from sliding down during your workouts.
The Barbell logo calls to mind the image of a tough, hard-nosed heavy lifter ready to tackle heavy weights at the gym.
Kunto Fitness Knee Sleeves
Review: Are you looking for the best knee sleeve for squats, but you prefer something a little lighter than the 7mm neoprene styles?
Don't miss these knee sleeves from Kunto Fitness!
These sleeves are made of breathable compression fabric instead of the more common neoprene others are made from.
Kunto Fitness Knee Sleeves provide knee support while minimizing itchiness and discomfort.
Pros
Breathable compression sleeve with four way weave construction.
Thinner and lighter than classic knee sleeves.
Versatile enough for squats, running, tennis, combat sports and more.
Machine washable.
Cons
Only one sleeve per order.
Not as supportive as neoprene.
Takeaway
Kunto Fitness Knee Sleeve offers more relaxed support than neoprene.
If you are allergic to rubber or have a latex allergy, these are your knee sleeves.
These knee sleeves will be durable and supportive enough to handle squats.
Knee Sleeves by Impulse Sportz
Review: Impulse Sports knee Sleeves are some of the best knee sleeves for squats on the market. Impulse Sportz offers machine washable, lightweight sleeves at a value price.
These sleeves are well designed and have a high quality feel similar to higher priced products. Machine washable and stylish!
Pros
7mm neoprene.
Two knee sleeves per order.
Machine washable.
Cons
Some odor when new.
Short length than other sleeves.
Takeaway
These knee sleeves feel like the top of the line quality and provide excellent support and stability for your knees at a bargain price.
Knee Sleeve FAQs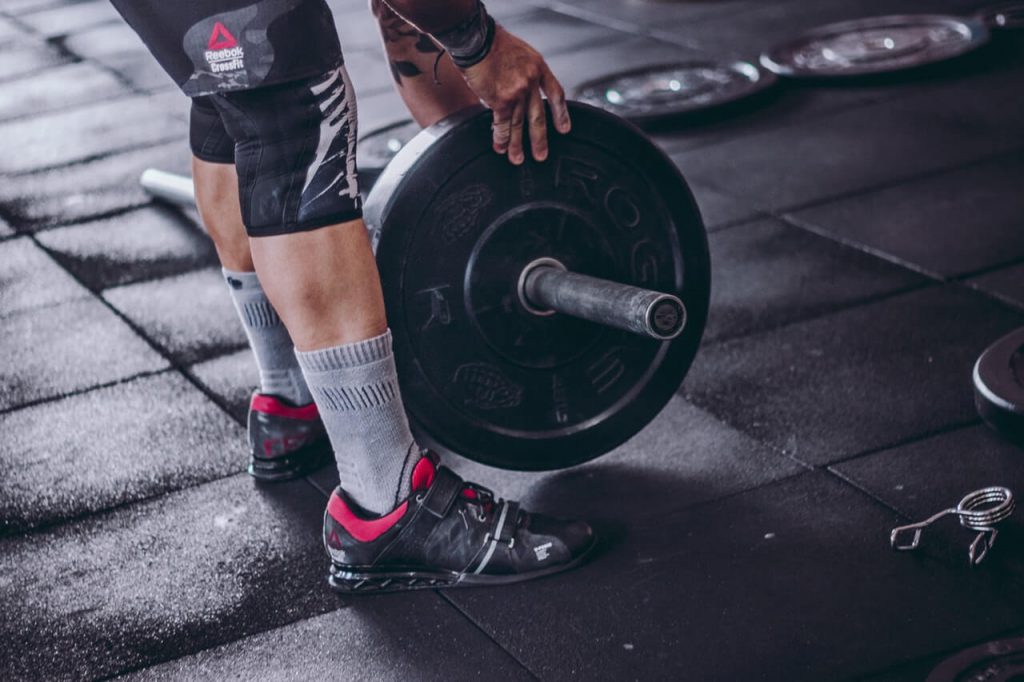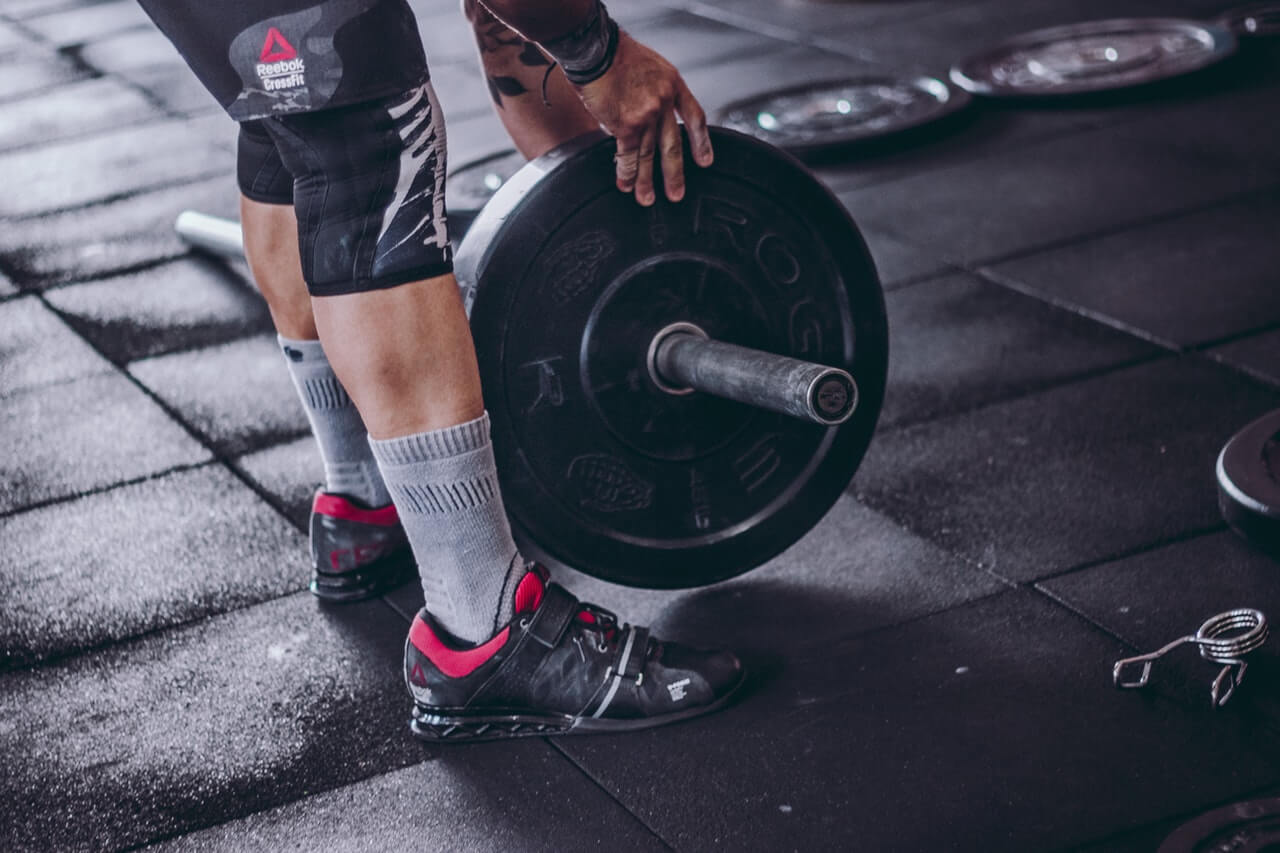 What are the Best Knee Sleeves for Running?
Knee sleeves for running are a little different than what you use for lifting heavy.
The best knee sleeves for running will have high compression, yet be thin and flexible so you can easily move your knee.
Lifting knee sleeves are thicker and more supportive to hold your knee under a heavy load.
The best running knee sleeves are also longer than knee sleeves for squatting or heavy lifting.
Why?
Running tends to cause knee sleeves to roll, and the longer length helps prevent the knee sleeve from rolling.
Some great knee sleeves for running include Mava Sports Support Compression Knee Sleeves and CopperJoint – Copper-Infused Compression Knee Sleeve.
How do I Figure Out Knee Sleeve Sizing?
Measuring and sizing your knee for a knee sleeve fitting is pretty straight forward.
Stand with your legs straight.
Use a soft tape measure.
Measure the circumference of your knee at mid-knee cap.
Compare measurement to the manufacturer's size chart.
What are the Best Knee Sleeves for Wrestling?
The best knee sleeves for wrestling need to be abrasion resistant, flexible, and offer some impact protection.
In fact…
The best wrestling knee sleeves are often called wrestling knee pads because they have some kind of padding you won't find on weightlifting knee sleeves.
Asics Gel Wrestling Knee Pads or Cliff Keen Wraptor Wrestling Knee Pads are both good choices.
Are Knee Sleeves Really for Me?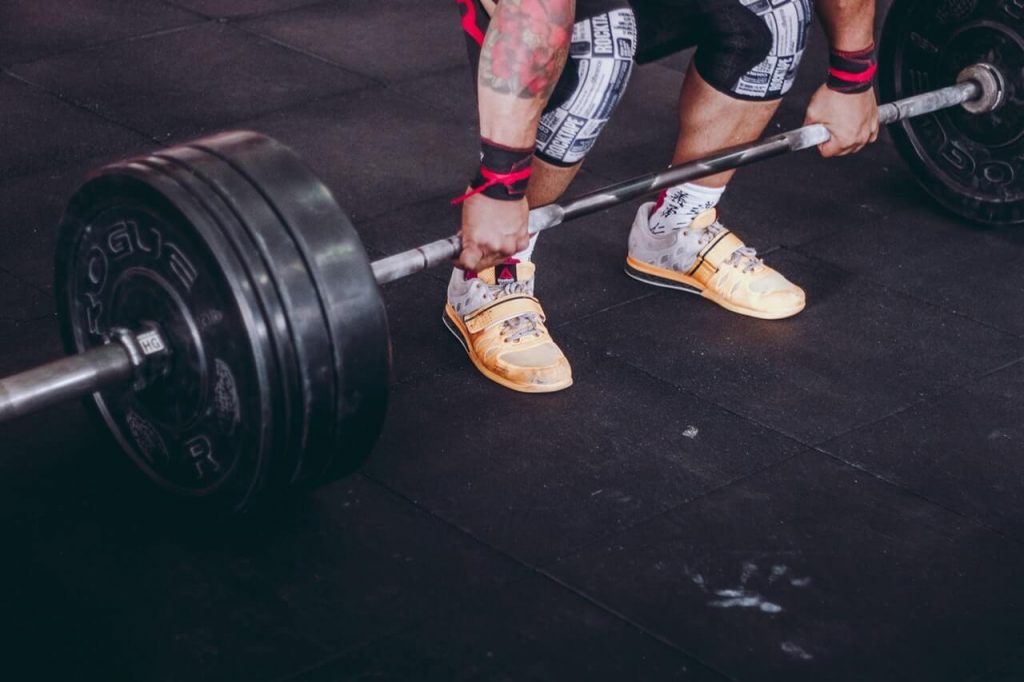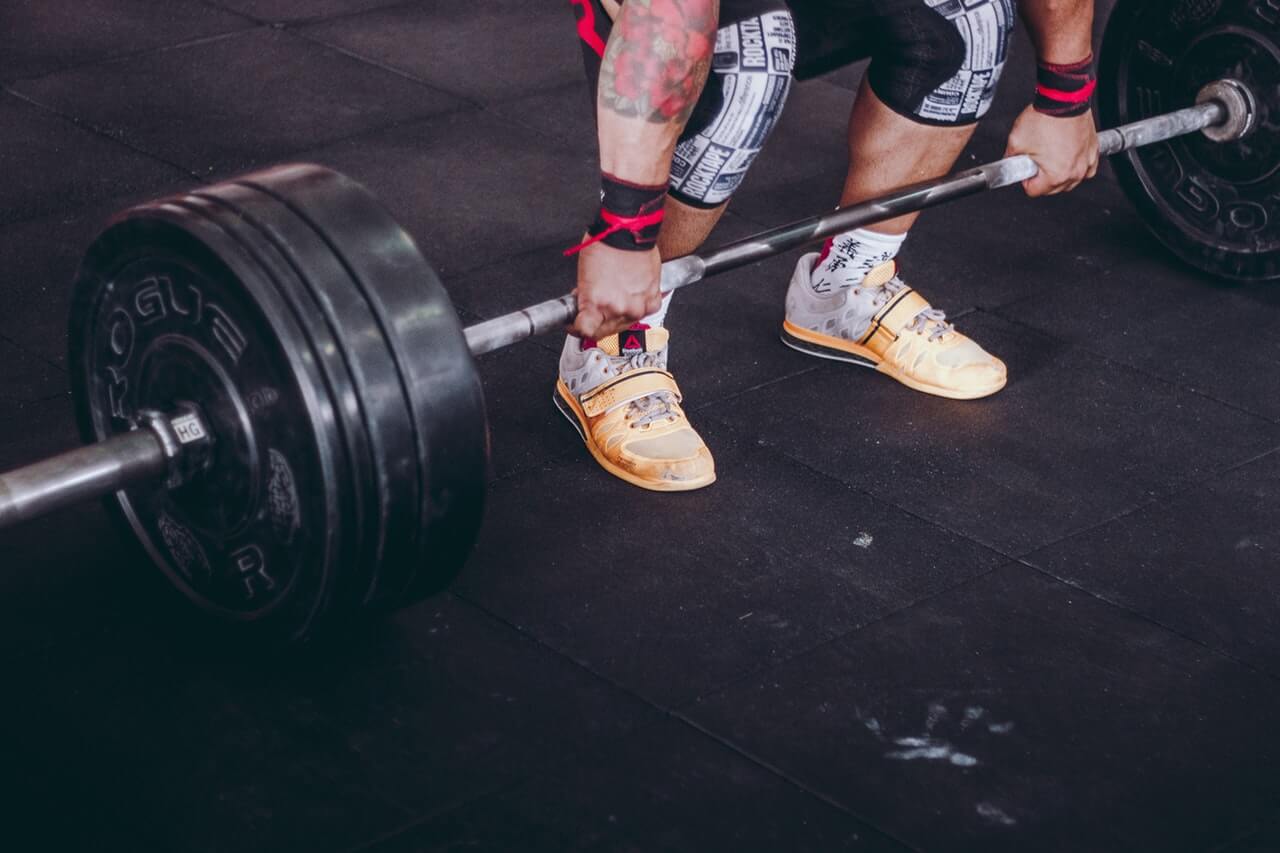 Make no mistake!
Knee sleeves are no replacement for proper form and technique!
But…
Having the proper equipment can really help.
Knee sleeves that are geared to assist people in squatting are usually made of supportive Neoprene or a blend of SBR and Neoprene, with different thicknesses to fit your preference and workout plan.
A good pair of knee sleeves will offer compression that stabilizes your knee and surrounding ligaments in order to help prevent any minor strains.
Because tight compression promotes blood flow in your knee, it will also help to warm your knees up pre-workout and assist with recovery post-workout.
Have you ever started a workout only to discover your knees feel sore or stiff?
Or maybe you just want to add a little extra spring to your legs as you come up from a deep squat.
Some of the best knee sleeves for squats could help provide you with some extra bounce, knee support and stabilization, and keep your knees warmed up and ready to bend deep.
What Makes Good Knee Sleeves?
Now that you know that knee sleeves are for everyone, you need to know what to look for before you buy.
Many companies will yell from the rooftops that their product is superior, but, it's difficult to find the right pair for your squat routine.
As you begin looking around for your knee sleeves, there are certain qualities you must look for!
Range of Motion
While your knee sleeves are intended to be tight to provide stability, you do not want anything to that will restrict your movements.
Look for contoured knee sleeves so you can bend your knees without cutting off circulation.
Durability
Your knee is constantly moving and bending. If you are into combat sports your knees will slam against the mat.
Your knee sleeves will be under a lot of stress and abuse.
SBR and Neoprene, What's the Deal Here?
Hot tip: Sleeves made with a blend of SBR and Neoprene are the most abrasion resistant.
SBR is very wear and abrasion resistant while Neoprene resists weathering and assaults from the elements (water, salt) better.
Combine the two and you have powerful synergy- the best of both.
Knee sleeves made with a blend of SBR and Neoprene are usually more expensive, but they are worth it. Rogue and Rehband make SBR and neoprene blend knee sleeves.
Cost
Unless you have a money tree that you can stand under and shake for some extra cash, the cost of a product is a consideration.
Do your best to buy some knee sleeves that will last. If it costs a little extra, so be it!
Make Sure the Knee Sleeves are Designed for Your Intended Purpose
Don't buy just any old knee sleeve and expect it to work.
Buy sleeves that offer true support and are geared towards squatting, lifting or mat work.
Thinner sleeves designed for rehab or recovery won't offer the support or abrasion resistance you need.
Quality and functionality are also major keys to buying a great knee sleeve. For squatting and weightlifting, it is typically recommended to look for sleeves made of neoprene, or a similar material to maximize support and stability to your knee.
And, as always, if you don't think it looks cool, don't buy it.
If you buy them, wear them and don't like the look of them, they'll end up in the back of your closet.
Guess what – that's even less cool.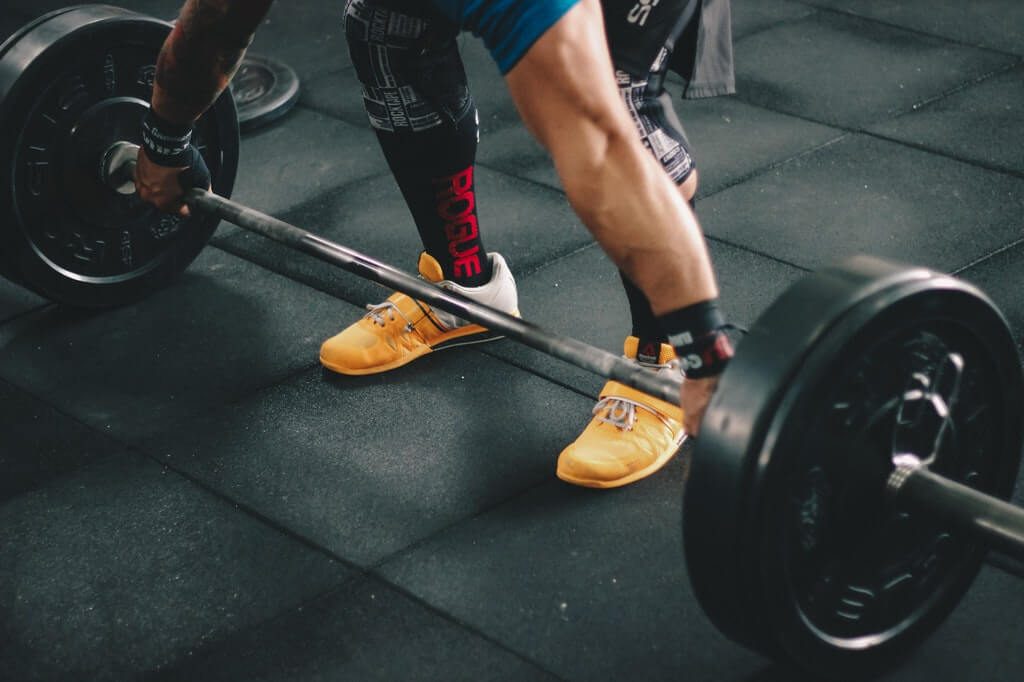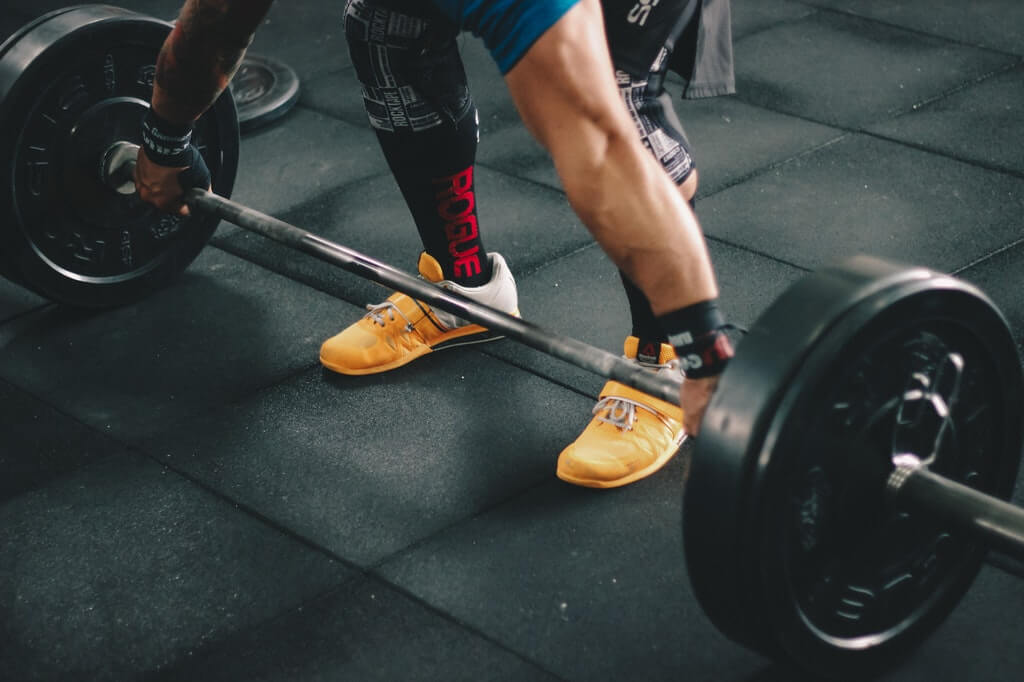 Squat Away Today
Don't wait for knee pain to start before you begin using knee sleeves.
You are probably already thinking to yourself, "Man I really need to start taking care of my knees!"
That is great because you are right!
Start protecting one of the most crucial parts of your body, especially when you squat.
Do not consider taking a shortcut here!
When to Use Your Knee Sleeves
Lifting weights, running, slamming your knees to the ground in an epic takedown and even simply walking can wear your knees over time or even straight up injure them on the spot.
If you feel any grinding, popping or discomfort you should REALLY get a pair of knee sleeves!
High quality knee sleeves will hold the interior of your knee, supporting and compressing it to help to eliminate any abnormal movements of your knee joints!
You should wear your knee sleeves during any activity that puts added stress on the knees. This especially includes squatting and lifting, but also includes activities such as running.
This also includes other sports like basketball, soccer or tennis.
Wearing your knee sleeves is not necessary for every workout in most cases. If you have a tendency to feel pain or discomfort from basic activities like walking then you may want to consider wearing your sleeve more often.
However, on leg day when you decide to load the bar with heavy weight, knee sleeves are a must!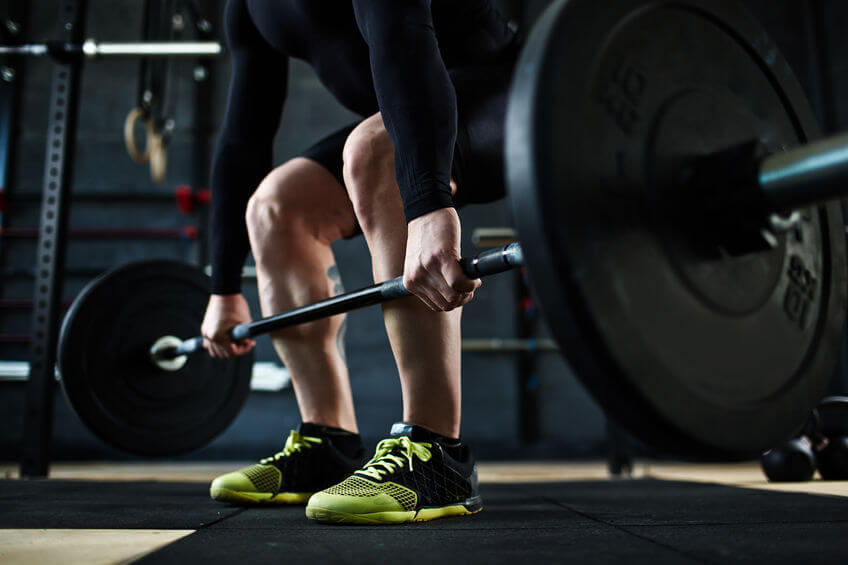 Stand Up and Take Charge
Protecting your knees is crucial to living a painless and fulfilling life.
The Huffington Post published a statistic suggesting that nearly one of twenty Americans over the age of 50 have artificial knees. Wow!
A statistic like that is hard to ignore.
That seems like a lot of discomfort that can be avoided by taking the necessary precautions during your workouts.
If you really want to take your squats up a notch, you have to take charge today and protect your knees from future injury.
Add some spring to your squats, protect yourself from injury and increase your recovery times with some of the best squatting knee sleeves on the market.
Before you know it, you could be squatting big time weight with no fear of harming your body!
Why Wait?
While I wholeheartedly recommend Rogue and Rehband brand knee sleeves due to their strong abrasion resistance and long life, I understand not everyone is ready or willing to make that large of an investment.
There are other brands with comparable quality.
Fitnessery and Iron Bull strength are two lesser known, yet high quality competitors that make excellent knee sleeves.
Whatever you decide, don't wait to start protecting your knees and adding weight to your squat and deadlift PR's.
Don't forget to sign up for the Garage Gym Power newsletter.
We just need your email address and we will pass along some of our best, exclusive, resources, plus periodic updates, news and reviews every once in a while. No spam, we promise!