TOP 25 Best CrossFit Shoes for Men – Field Tested and Reviewed 2023
Shoes Matter! Especially when it comes to CrossFit performance.
The right shoes can improve performance, increase your PR, and even help you prevent injury.
That's why I searched the market for the best of 2023, and created this list of the 25 best CrossFit shoes for 2023 for MEN!
As an athlete myself, I know what CrossFit folks need when it comes to shoes. So without further ado, let's look at those shoes!
TOP 25 Best CrossFit Shoes for Men 2023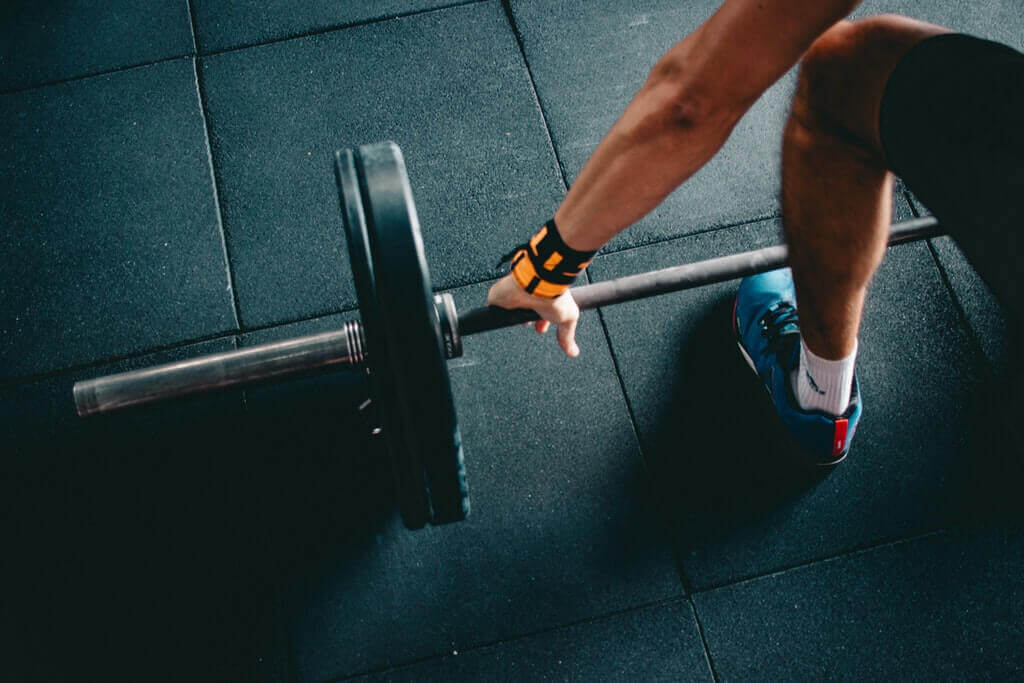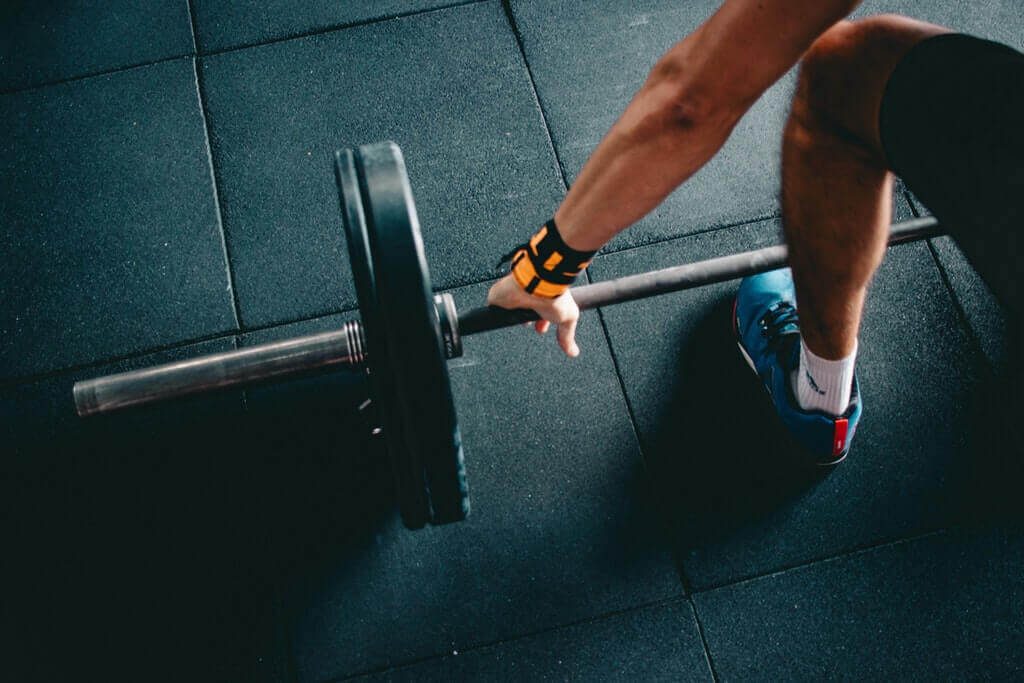 Fact:
CrossFit is different from other sports, and requires a different type of athletic shoe.
Basketball calls for ample ankle support, and good cushion for impact protection which gets in the way while doing squats and lunges and deadlifts.
Running shoes have a large heel to toe drop to propel you forward and lots of padding underfoot which would throw you off balance while lifting heavy weights.
Do you see where I am going with this?
Let's break it down.
There are 6 items to consider when choosing the best CrossFit shoe.
Buying Men's CrossFit Shoes? Here is What to Look For!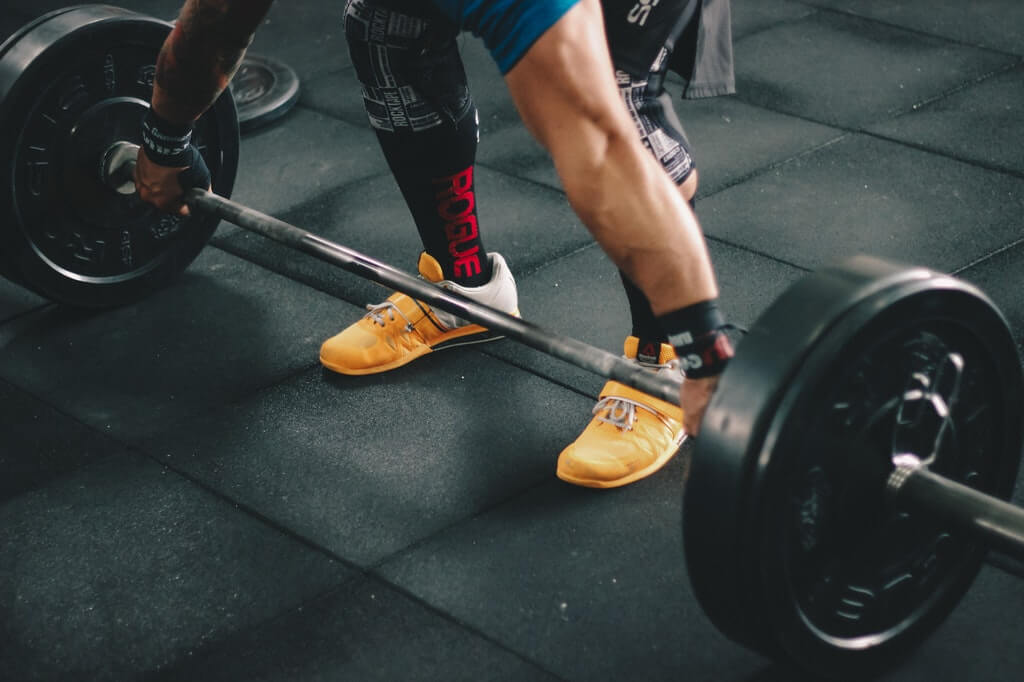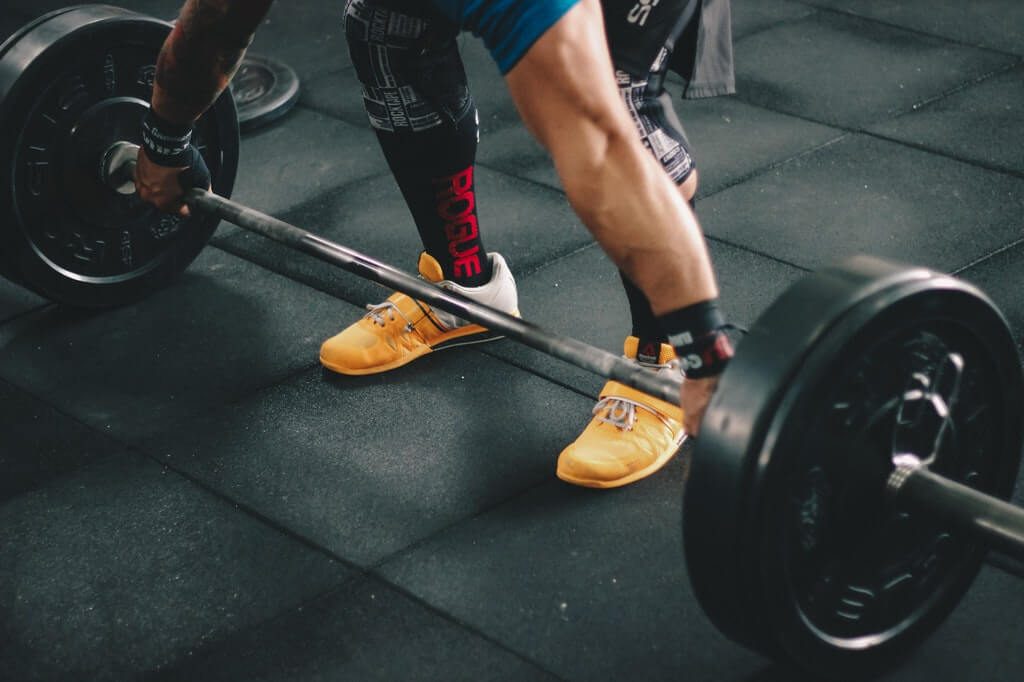 CrossFit Shoes Need Hard Soles
Stiff hard soles are for stability while jumping and rope climb. But where solid stable soles are really necessary is during heavy lifting.
Solid soles help you stay planted on the ground, giving you confidence that your feet will not shift during a lift.
Do you want to know how to lift more weight?
Use the right shoe!
Running shoes absorb shock, and that shock is your power which is being lost through your feet if you use standard running shoes for CrossFit.
Hard soles and minimal padding return that power, allowing you to propel your energy into your lift.
CrossFit Shoes Need to be Durable
CrossFit can be hard on shoes. The rope climb especially is known for shredding inferior shoes.
Other shoe destroying CrossFit moves include:
CrossFit Shoes Need Good Heel Lockdown
Lockdown applies to shoes you wear for lifting. Lifting shoes are meant to secure your feet snug with a strap, and keep your feet planted on the floor.
Some multi-purpose CrossFit shoes also offer some lockdown. When you hear the term lockdown, just know it means securing your foot in the shoe and on the floor.
CrossFit Shoes Need a Wide Toe box
You need a wider toe box for many CrossFit moves, and especially when lifting heavy weights. Heavy weights cause your feet and toes to spread, which is what you want, because you are more stable this way.
CrossFit Shoes Need a Low to 0 Heel to Toe Rise
Most CrossFit activities call for a shoe with a small heel to toe rise, or a relatively flat sole.
A 4mm rise is very common, but you can also find some of the best rated CrossFit shoes with a 0 rise.
Running shoes rise higher in the back to propel you forward.
Contrast that to a good CrossFit shoe.
CrossFit shoes have a low to NO rise to keep you stable and distribute weight to the midsole.
CrossFit Shoes Need Some Flexibility in Front
Some functional training exercises call for flexible shoes. While this is not the case when lifting weights, flexibility is needed for jumping, agility drills, short runs, agility ladder, wall balls, thrusters, sled pulls and jump rope exercises all call for flexible shoes.
Sometimes you can find shoes that perform double duty as lifters and for agility movements. Nike Men's Metcon 5 and Reebok Men's Nano 9 Cross Trainer are great examples of multi-purpose CrossFit shoes.
On the other hand, some athletes prefer to change shoes for lifting day and wear a proper pair of lifters like these Adidas Powerlift 4 (link to amazon.com)
It is up to you if you and the budget you have if want to use two pair of shoes.
Men's CrossFit Shoe FAQs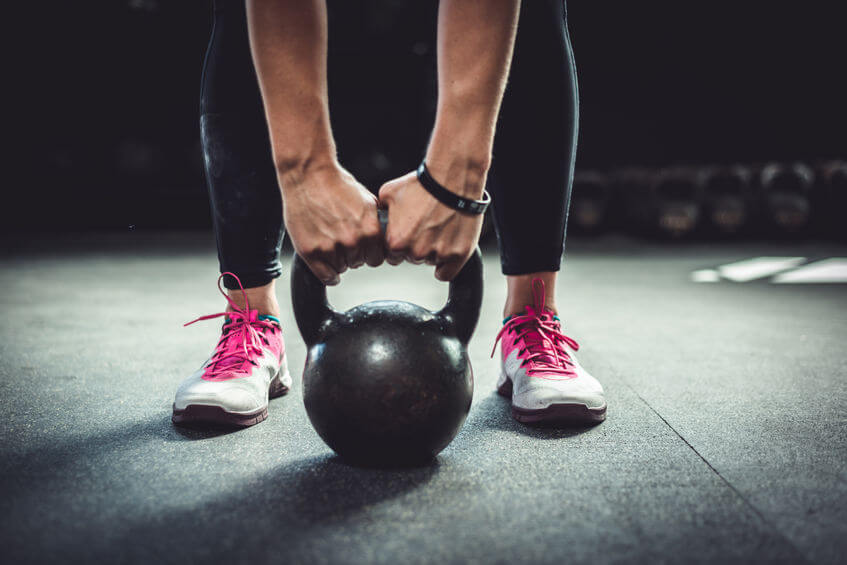 Do CrossFit Shoes Make a Difference?
Yes. Shoes that are not designed for CrossFit can slow you down, cause you to become unstable during a heavy lift, and limit your range of motion.
For example:
Many CrossFit beginners use a pair of running shoes they already had lying around to do CrossFit.
So, what's the problem with running shoes?
The characteristics that make a shoe great for running, make them terrible for CrossFit, even though, ironically, the WOD does sometimes call for running.
Running shoes are well cushioned and have a high drop, or are higher in the heel than the toe.
The cushioning that protects your joints from running impact and puts a spring in your step as you jog are not what you want for CrossFit. All that padding in running shoes makes your foot and ankle unstable when you are under the weight of the barbell.
The high drop of running shoes also adds an element of instability because it tends to tilt you forward.
Running shoes are not designed to provide lateral, or side to side, support, which can spell trouble with dynamic and agility CrossFit moves.
Do You Really Need CrossFit Shoes?
Yes! CrossFit shoes are designed to have traction in all directions. This helps when you are pulling a sled, trying to flip a tire, climbing a rope, lifting weights or jumping.
Running shoes, on the other hand, have a more singular focus. They are designed to propel you forward, and if you flip over your favorite pair of running shoes to take a look at the tread, you will see that the tread is usually only flexible in a back and forth motion, not a side to side, or multi-directional motion.
CrossFit shoes are wider in the toe area and have a little cushion.
This is because when you are using a weighted barbell, the cushion can cause instability, at worse, or the padding can wear prematurely from the excessive weight, at best.
The wide toe on CrossFit shoes allows your feet to spread out so your feet create a wide, stable, safe base to lift from. The heel of a CrossFit shoe will also have stability, to keep your heel secure and locked in as you lift.
How Long do CrossFit Shoes Last?
CrossFit shoes will last anywhere from 6 months to a year. Some brands, such as NOBULL Men's Trainers can last as long as two years.
If you add a second pair of shoes to your routine, naturally both pair of shoes will last longer.
Some athletes keep a pair of Converse Chuck Taylor All Star Low Top in their CrossFit bag and use them as dedicated lifters, thereby saving their other shoes for other CrossFit movements, which can prolong the cushion and life of the shoe because it is not used for lifting heavy weight.
Converse all stars are so inexpensive, it is a very economical way to prolong the life of your other athletic shoes and get the stability you need for heavy lifts.
Are CrossFit Shoes Good for HIIT?
Yes. HIIT style workouts include some of the same dynamic movements you find in CrossFit, so the shoes can be used interchangeably.
Keep in mind, a HIIT workout, just like a CrossFit workout, include a huge range of functional fitness moves, so it's best to choose the right shoe for the specific activity you are doing that day.
On the days the HIIT workout or CrossFit workout call for weightlifting using the barbell, a pair of dedicated lifters like the Venja Weightlifting Gym Shoes by Nordic Lifting are a good choice.
But for agility, lateral movements, plyometrics and running short distances, you may be better off with a multipurpose CrossFit shoe like the Nike Men's Metcon 5.
Can You Run with CrossFit Shoes?
Kinda, and it depends.
Remember, CrossFit WODs usually call for short distances, under a mile. Not every WOD will include running.
Running shoes are NOT ideal for most CrossFit workouts, excluding running.
But…
…since you will be doing relatively little running, a good multi-purpose CrossFit shoe like the Reebok Men's Nano 9 Cross Trainer is a better choice if you want a CrossFit shoe that covers all the possible exercise that a WOD might include.
If you want to see a list of CrossFit shoes that function well as running shoes I have a list right here.
Wrapping it up
I hope you found the best CrossFit shoe for you by reviewing these 25 different CrossFit shoes for men.
Certain brands stand out as head of the pack. Reebok looks like the leader of the pack with many shoes available designed specifically for CrossFit.
Nike is also another great brand when it comes to CrossFit shoes for men. Nike offers their carefully constructed Metcon line as stiff competition to Reebok, No Bull, and Inov-8.
Vibram is doing their thing with the most minimalist, feel the floor shoe out there, and 5.11 made a tactical CrossFit shoe worthy of police and military use.
Lalo and Viktos are the new CrossFit shoes coming on board this year, and if you want a NEW CrossFit shoe for 2023 you should check these brands out.
The selection is wide, choose with care. Stay fit!
If you are a lady looking for your own pair of CrossFit shoes, I have just the list for you. I hand-selected my favorite women's CrossFit shoes and reviewed them right here.
And while I have you here, don't forget to sign up for the Garage Gym Power newsletter and always be the first to hear about new CrossFit shoes, gear and equipment.