20 Best Weightlifting & Powerlifting Shoes for Men & Women Reviewed 2023
If you ask a longtime pro lifter what the best Olympic weightlifting shoe is, you are bound to hear either the Asics TOW 727 or Nike Romaleos 2.
Well, guess what?
These models are nearly impossible to get unless used or otherwise sketchy, over the top expensive or simply not available. Trust me, I looked!
Hot tip: The Romaleos 3XD is the shoe closest to the Romaleos 2 in terms of performance, feel and design.
So, now that we have that out of the way, let's look at the best weightlifting shoes available in 2023, so you can realistically pick up a pair.
Here are the 20 best weightlifting shoes of 2023 carefully chosen, researched and reviewed by me. Plus I include a short buying guide and FAQs so you can get your questions answered.
TOP 20 Best Weightlifting & Powerlifting Shoes for 2023
All of these shoes fit the criteria for excellent weightlifting shoes. The majority of these are Olympic lifting shoes, but a few of them will also fit the Crossfit style workout too.
Note: these shoes are NOT in any particular order. Eg. I think the Romaleos 3XD are better than the Romaleos 3, despite their place on this list.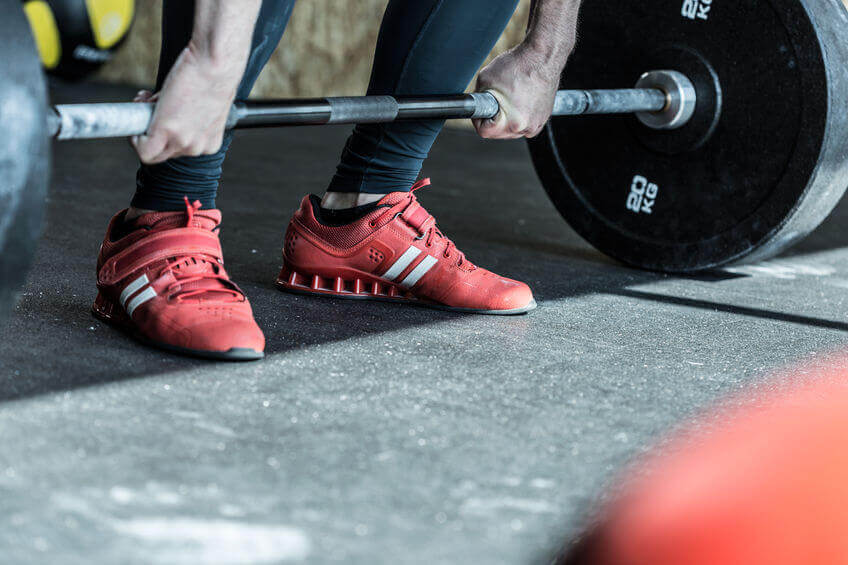 What Makes Weightlifting Shoes Different from Other Sports Shoes?
Contrary to popular belief, weightlifting shoes are very different from other kinds of athletic shoes.
Don't lift weights in running shoes!
Running shoes are designed for running. Running shoes are cushioned and springy, rounded at the toe and heel. It's these exact features that make running shoes SUCK for lifting weights.
Running shoes will not provide the flat stable base you need to lift heavy.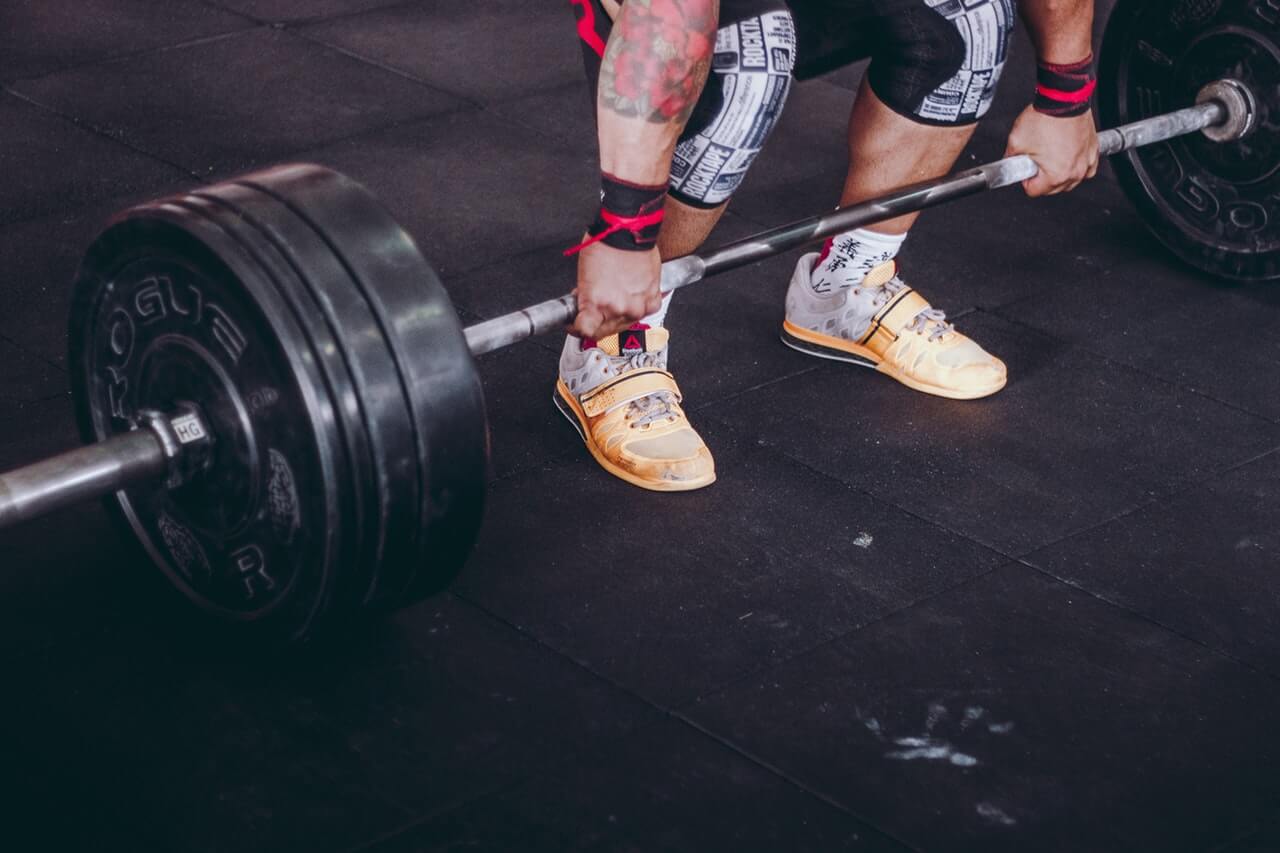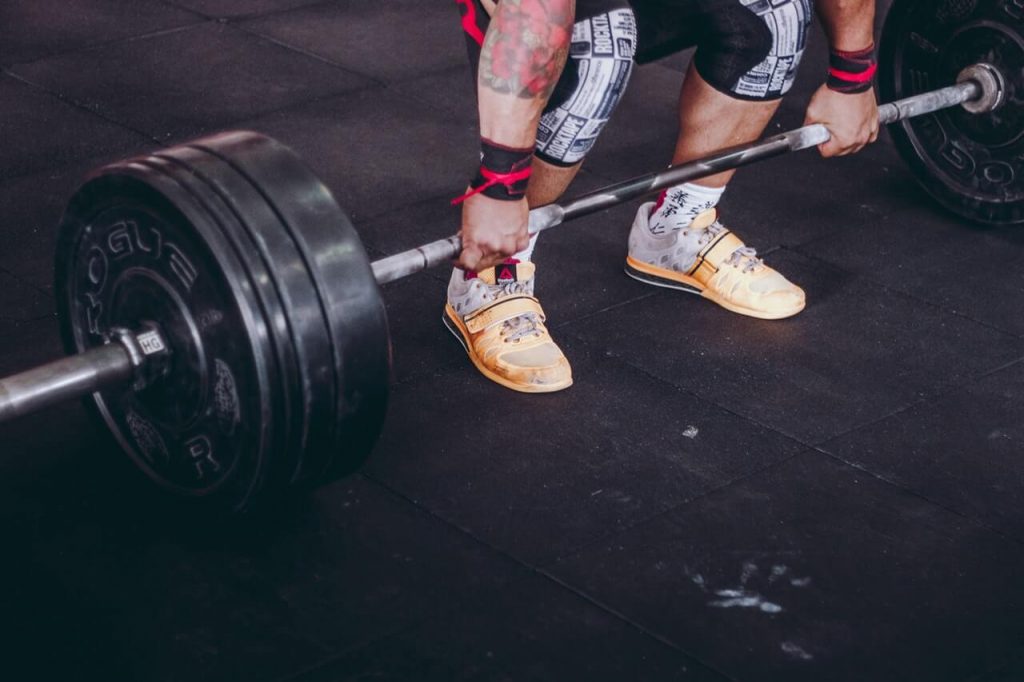 What Dedicated Olympic Lifting Shoes do
When you lift, you stand in one place and hoist a heavy barbell. You need your shoes and feet to stay put with no wobbling. That's what the hard flat base and NO cushion in weightlifting shoes does.
Powerlifting and weightlifting shoes also have a heel height of .75 to 1 inch to raise your heel off the ground. This gets you in the best position to lift and improves your form. The best powerlifting shoes may even help you lift more weight if you get the right pair.
You don't want a shoe that's going to interfere with your lifting power.
You need to generate the power from the ground up, and stay firmly planted on the floor since you push up from the heel.
In short, best weightlifting shoes are made without all of the padding that running shoes utilize.
They allow your body to communicate directly with the ground, and give you better balance for raising the bar as high as you can.
When you dig your feet into the ground or the mat with weightlifting shoes on, the lack of padding will help you feel glued to the ground because you don't have the unstable cushioned barrier caused by running shoes.
What You Should Look for in Lifting Shoes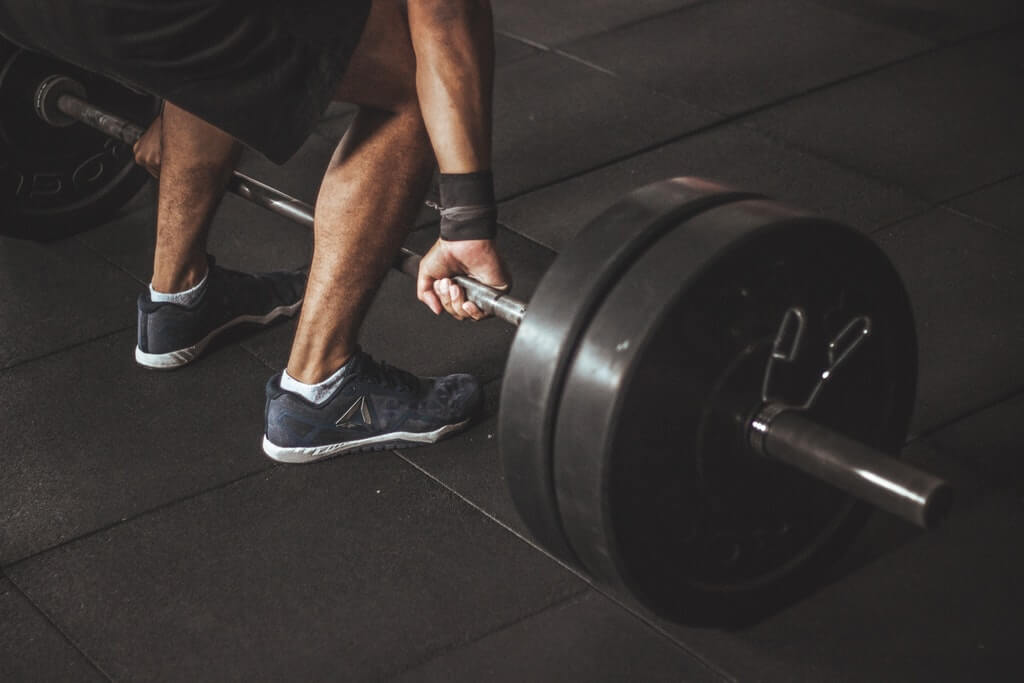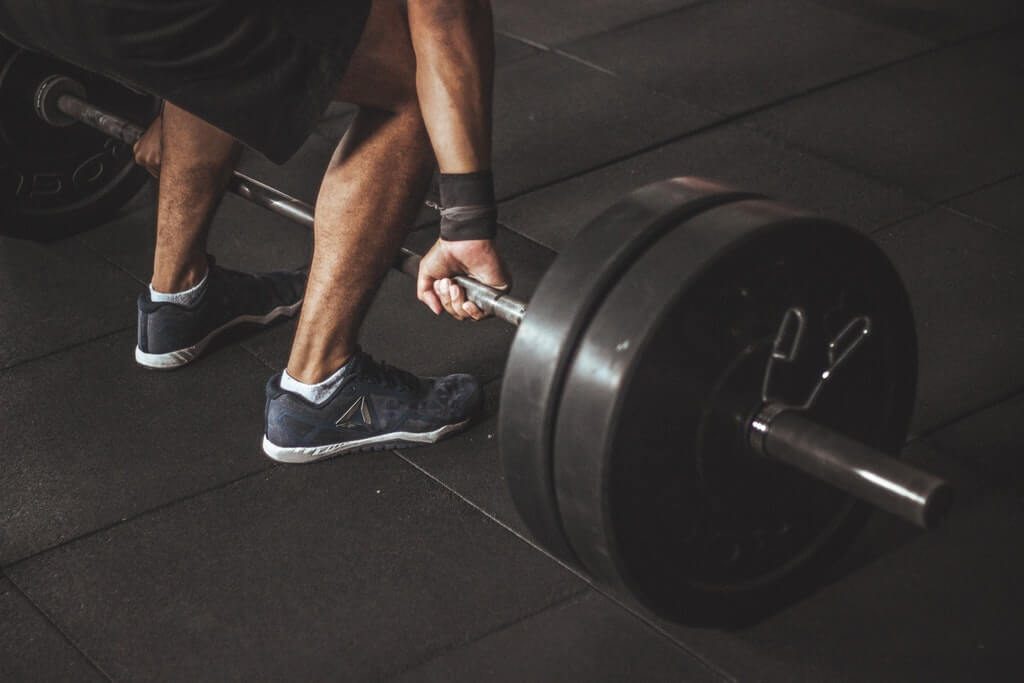 Heel Height
The height of the heel on Olympic weightlifting shoes is between .75 and 1 inch. This increases your ankles range of motion and allows you to get into a good lifting position.
Higher heels allow you to squat deeper and keep your torso more upright than totally flat shoes.
Ultimately this improves your form and takes strain off your back and knees.
Non-compressible Insole Returns Your Energy Back Into Your Lift
When choosing a weightlifting shoe, the shoe should have minimal to no cushion. Cushion adds instability. Plus, under heavyweight, cushion will compress and get ruined anyways.
Plus, cushion is designed to absorb force, which is exactly what you don't want while lifting. You want all the force you put into the lift returned back.
So if you push through with your heel, you want that energy returned back up into your lift, not absorbed by the shock-absorbing cushion of a shoe.
What you want is a solid dense heel and a flat, hard sole. This is the most stable combo that will make your feet feel planted to the floor.
Straps Keep Your Feet Secure and Locked-in
Another thing to consider is the straps.
Many weightlifting shoes come with at least two straps across the foot. This is because everyone's foot is a different width.
While a general fit may be okay with other kinds of shoes used for athletic activities, weightlifting shoes are a bit different. These straps should be secured over the foot, tightly, but comfortably so.
This will give you as close to a custom fit as you can get with shoes you've purchased off the rack.
Look for a pair of weightlifting shoes with at least one strap to keep your feet securely locked in as you lift.
Weightlifting Shoe FAQs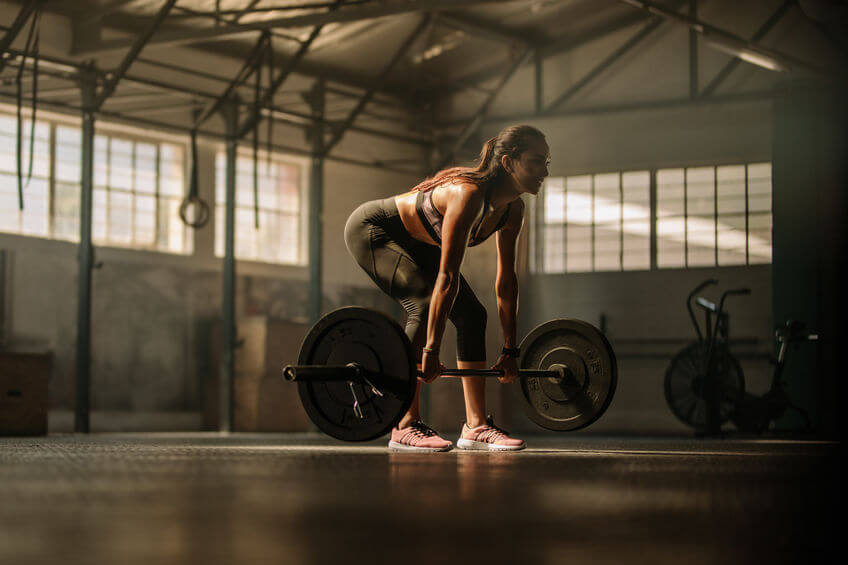 Are Weightlifting Shoes Worth it?
If you are not a dedicated weightlifter, as in weightlifting is not the only exercise you do, they are not absolutely necessary.
But…
That does not mean they are not worth it. Weightlifting shoes, in almost every case, ARE worth it.
Most weight lifters figure this out after buying and using their first pair of dedicated lifting shoes. After they try them, they wonder why they did not use them from the start.
A pair of dedicated weightlifting shoes can improve your form, minimize or eliminate knee, ankle and back pain and even increase your numbers.
Dedicated Olympic weightlifters nearly always use weightlifting shoes. There is a reason for that.
Do Weightlifting Shoes Make a Difference?
Yes!
If you have been lifting in a regular tennis shoe you will notice the difference.
Once you switch to a dedicated weightlifting shoe or a cross-over shoe that is designed for heavy lifting, you will notice your feet feel glued to the floor, they will not move, thanks to the wide solid base of the shoe.
When you lift heavy, you push through your feet, so you need a stable base, which tennis shoes and running shoes cannot provide.
Regular sneakers have too much cushion which compresses and becomes unstable under heavy weight. They also have rounded toes and heels which destabilizes them under a heavy load.
The raised heel on a dedicated weightlifting shoe has a high heel, between .75 and 1 inch. This heel actually gives you a better ROM and makes getting deep on a squat more do-able.
You may increase your weight and lifts will feel more natural and secure with a pair of weightlifting shoes.
Are Converse Good for Weightlifting?
Many weight lifters like to use a flat-soled shoe with no heel at least some of the time.
Converse, aka chucks, are flat-soled shoes with no heel height and no padding, making them a popular and inexpensive option for lifting weight.
Converse sneakers are particularly popular for deadlifts because the flat outsole and wide base allows your feet to stay in contact with the floor, without the instability caused by cushioned shoes.
Plus, if you are a beginner or student on a budget, you can wear your converse on the way to the gym, and use them to lift, and they are a bargain compared to dedicated weightlifting shoes. They are flexible for a little running and walking and other exercises you might do at the gym
But…
They are not equal to dedicated weightlifting shoes.
If you get serious about Olympic lifting, a pair of dedicated weightlifting shoes with a high heel rise, from .75 to 1 inch is what you need.
The heel rise of dedicated weightlifting shoes will increase your range of motion, increase your squat depth, and help prevent your knees from traveling too far forward. Three things that converse cannot do for you.
Can You Deadlift without Shoes?
Many people do deadlift in barefoot, socks, or even the flat-footed, no cushion Converse shoes.
Those are all fine options for deadlifting.
But…
When it comes to other Olympic lifts nothing beats the performance of dedicated Olympic lifting shoes.
These shoes give you better dorsiflexion and a more stable base for lifting. You will get deeper in a squat, your knees will stay out of the way of the bar, your torso will stay more upright and you will have less knee and ankle pain.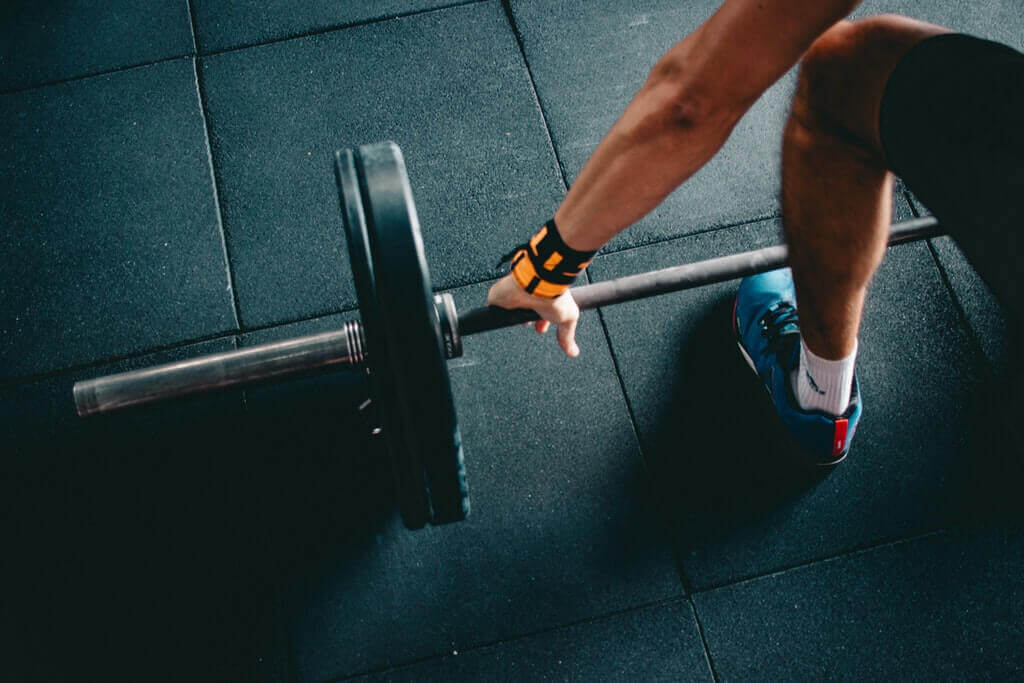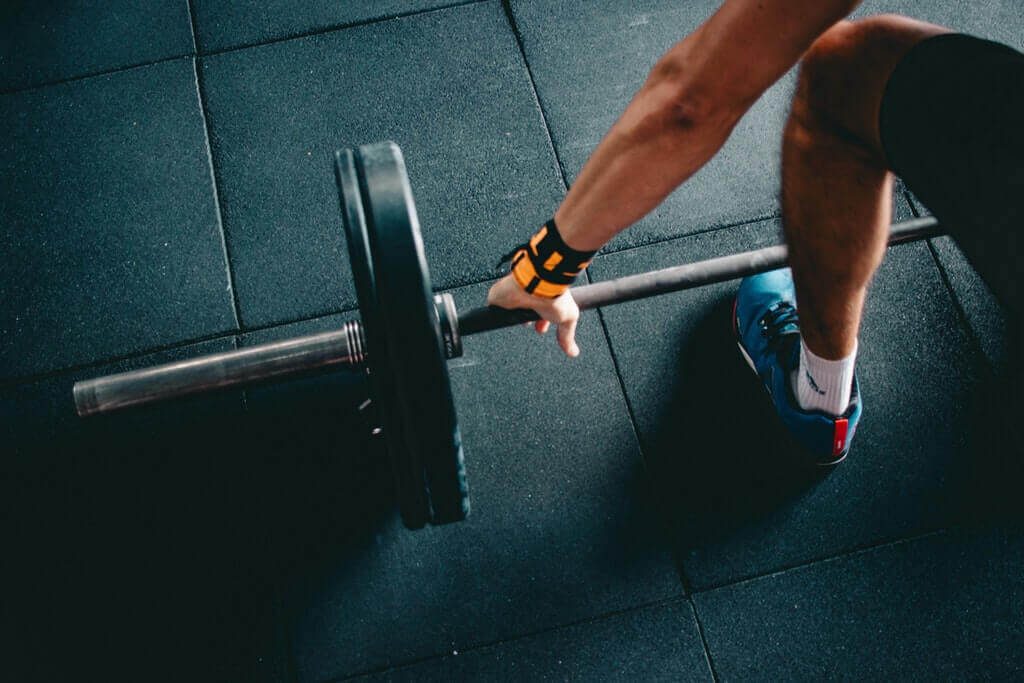 Can I Lift Weight in My CrossFit Shoes?
You can, and many do in fact perform the Olympic lifts using a good pair of CrossFit shoes.
CrossFit shoes have minimal cushioning so they are stable.
CrossFit shoes have a wide flat sole, creating a good base and good foot contact with the ground.
The thing Olympic lifting shoes have that CrossFit shoes do not is the raised heel. The heel on lifting shoes is from .75 inches to 1 inch. This increases your range of motion and ankle mobility, making it easier to get deep in a squat, they are more stable, they will help improve your form and technique and they may actually help you lift more weight.
If you want a pair of CrossFit shoes to use for lifting I have a list here of the best CrossFit shoes for men and the best CrossFit shoes for women.
But if you plan of dedicating yourself to weightlifting, I HIGHLY recommend a pair of Olympic weightlifting shoes.
One Last Thing…
Now you can see why weightlifting shoes are the right tool for the job when it comes to Olympic lifting, it's time to pick up a pair for yourself and start reaping the benefits.
You should also know that weightlifting shoes are not ideal for other exercises in the gym, especially, jogging, treadmill or cardio workouts. If you need a pair of regular gym shoes for cardio and other workouts, I have a list of the best workout shoes here.
If you are in the process of assembling your own home weightlifting gym, take a look at these gems. The best weightlifting equipment for home. Get your home gym in order today.
Do you love home gym gear and reviews?
So do we!
Sign up for the Garage Gym Power newsletter and get notified of the latest gear reviews and news as they come out.