17 Best Protein Shaker Bottles for 2019 – Which One is for You?
There are literally hundreds of protein shaker bottles on the market. How is one to choose the best protein shaker bottle?
Do you want one with a superhero theme, one that looks like a hand grenade? One that holds two drinks at the same time? One with a battery powered blender built in? Or just a nice normal protein shaker that works well?
Whatever you fancy there exists out in this big, big world, the perfect, best shaker bottle for you!
For lazy readers, here are our TOP 3 Protein Shaker Bottles. Want to see the TOP 17 with full reviews? Scroll down.
Picture

 Protein Shaker Bottles

Our Rating

Available

Editors
Choice
Protack Blender Bottle
Hydra cup Dual threat Shaker
ProMixx 2.0 – Vortex Mixer
We will quickly review the features to look for when choosing the best protein bottle, and then get into out review of 17 of the best.
Quick Guide: How to Choose the Best Protein Shaker?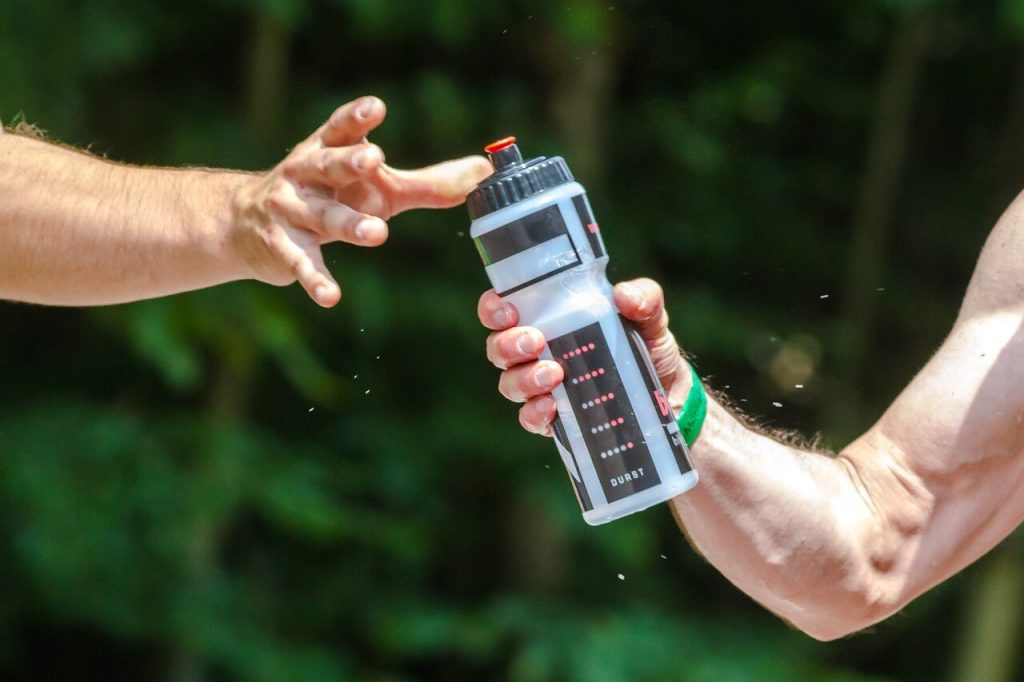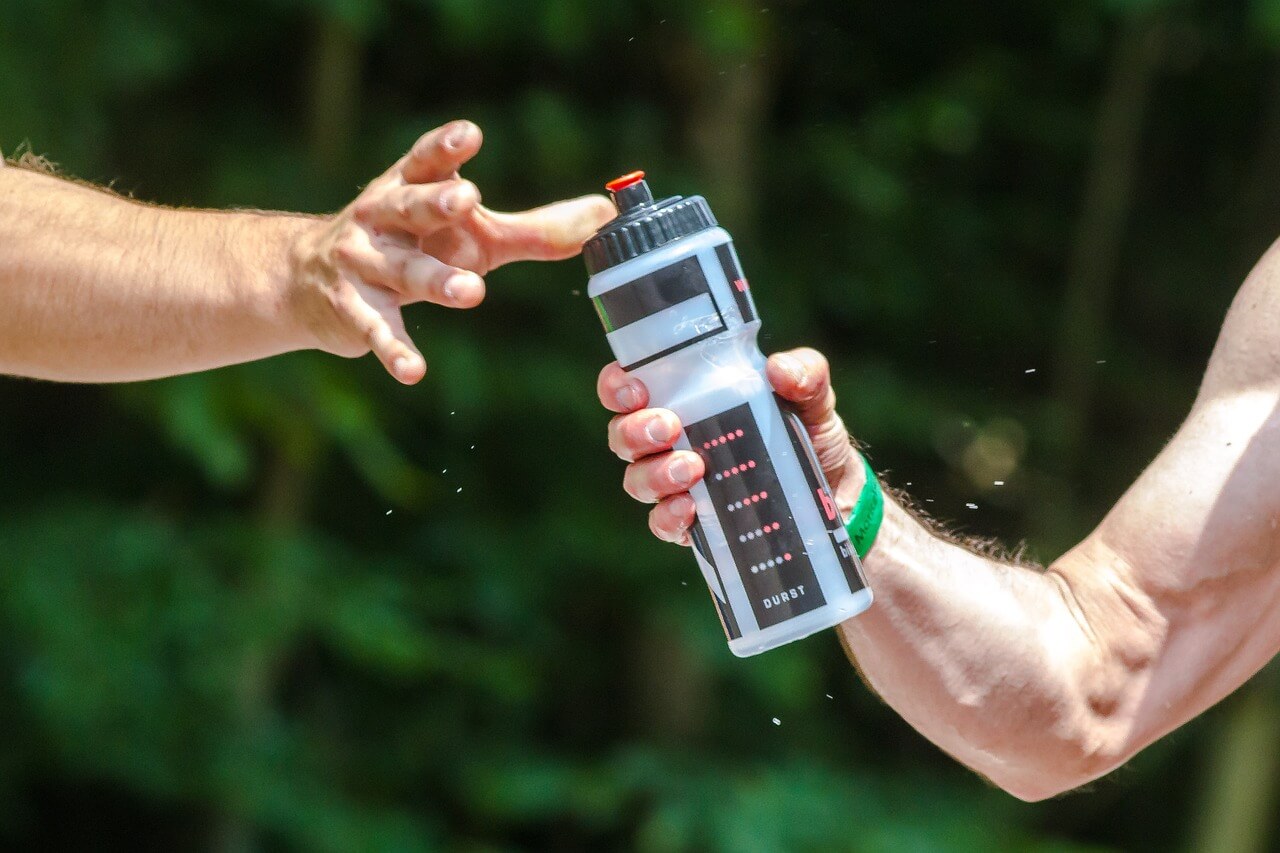 Manual or Battery Operated?
We think the best shaker bottle for protein is a manual bottle. But the opinion is split. Many athletes like the batter operated blender. Well OK, we will tell you why we like manual shakers.
'Cuz the battery never runs out on a manually operated shaker-that's why!
You have enough on your mind on the way to the gym, do you really want to stress about whether or not your protein shaker cup is charged?
Well, if you like the battery operated models; we reviewed several, so keep reading.
Size Matters
OK, always check out the size.
The best shaker bottle for protein is one that is the right size for your preferred protein drink. Preferably it holds several more ounces than your drink size, because you need room for the powder, and room for the shaky-shaky mixing part.
OK?
Don't do this:
DON'T Buy a 17 ounce shaker for a 16 oz drink. You will have powder everywhere, or clumps because the shaker could not mix because there was not enough shake margin in the cup.
Width
Alright, the truth is this:
A really wide cup won't fit in your cars cup holder. If that is important to you, get a slim cup.
We will say this:
A wider cup is more stable and less likely to tip. If that is important, go for a cup with a wider base.
Material
Look for cups that are BPA free and made from material that will not break. If a shaker has metal pats, they MUST be stainless steel. Medical grade silicone seals are nice, as are rubberized grips on the shaker.
So, without further ado, let's get into the reviews.
TOP 17 Best Protein Shaker Bottle Reviews 2019
Review: Our favorite protein shaker works double duty as a water bottle and later as a shake because of its unique protein storage release system.
Pros
Heavy High Quality materials, rubber top
Non-slip bottom
Stores protein powder in the lid, can double as water bottle and use later in the day for a shake!
Button releases powder and shaker/agitator ball when you are ready to make the shake
Cons
Our Take
Just an awesome protein shaker, very versatile and practical. No batteries or recharge needed, just good old fashioned shaking.
Review: The updated ProMixx is as amazing as its predecessor, with a slim line bushed metal exterior and all new water tight seal on the top.
Pros
Brushed metal details
Slimmer profile
Built in USB power motor
Nutriport to hold and dispense shake mix
Cons
Our Take
This updated model is worth the purchase. It has a USB rechargeable battery for the blender. Excellent!
Review: This is a 20 oz shaker made with BPA free plastic. It is a manual shaker that is eas on the pocketbook with a simple dishwasher safe design.
Pros
20oz capacity.
Built in handle
Package set of two cups
Cons
The cap I not always super tight. Make sure to hold it down as you shake.
Our Take
A decent cup with a simple design with a great 2 for 1 offer. Cant beat the price.
Review: This hard plastic protein shaker has a built in blender that whisks the shake right up for you. Powered by 2 AA batteries
Pros
Built in motorized blender
Hard plastic
Cons
Needs batteries (upgrade pack available but sold separately)
Our Take
Handy, super cool shaker and portable blender in one.
Review: This 20 oz blender bottle comes in an endless variety of colors, and is made by a trusted brand in Shaker bottles.
Pros
20 oz capacity
Metal agitator, stainless steel.
Made from Eastman triton plastic, won't hold odors
Sport loop handle allows you to carry without the spot popping open.
Wide mouth
Cons
Be careful, these will crack if dropped on a hard surface
Our Take
Indulge in this high quality, well designed shaker bottle and you will feel pampered every time you make yourself a shake.
One of the best stainless steel protein shakers on the market.

Review: For the price, this protein shaker has a huge number of features. It has a 5oz,3oz and 2 oz storage container, plus a pill tray divider, filter and stir ball.
Pros
Three small storage contains for powder and supplements.
Includes carabiner for hanging
Cons
Our Take
If you are the type that has two carry-ons and three checked bags for every vacation, we found the perfect protein shaker for you! Seriously, maybe you take a lot of supplements, its also great for those folks too.
321 Strong Stackable Shaker
Review: This large stackable protein shaker stores two types of powders and has a generous liquid storage chamber.
Pros
5 oz fluid storage
2 storage compartments, including a pill box tray
Pill tray is pretty big, can hold a few days worth of pills, maybe more.
Compartments nest inside each other for convenient storage.
Cons
Compartments screw in seems flimsy
Our Take
Great for storing both a pre-workout shake, and during workout thirst quencher, or supplements.
Review: Everything is better with a punisher logo! Also happens to be a rockin' protein shaker, so there!
Pros
Other superheroes (and villains) available
Leak free, BPA free, dishwasher safe.
Blender ball is installed on a pole inside the cup so you won't lose it to the dishwasher gods.
Cons
Our Take
Fun cup that WORKS. If you like the punisher, or wonder woman, or darth vader, or whatever, this one is for you.
Review: A dignified protein shaker with a simple design.
Pros
Two storage compartments, one with a solid state pill tray that won't shift
Blade style plastic mixer is fixed at the top when lid is screwed on, but can be removed to wash.
Cons
The pill storage fits inside the other storage container, but does not screw on. hmmm
Hydra cup Dual threat Shaker
Review: Talk about split personalities! This cup holds two drinks, separately. Pre and post workout? one for you, one to share? The possibilities are endless.
Pros
Two drink chambers and you are Multiflaskn' as the company says.
Made in the USA
Can use one side for storage, or for ice to keep the other side cold
SICK designs include "Get Shit Done" and "Ho Lee Chit" It just does not get any better that this
Cons
Nun brah! Wait…each side only holds 14 OZ.
Our Take
This is our favorite shaker in the "slightly obnoxious, but I am in that kind of mood" category.
Review: This extremely budge friendly shaker has a lot of features considering the price.
Pros
Separate protein powered container screws to the bottom
Slim profile
Includes carabiner clip
Snap top spout
Cons
On the small side, 17 oz. They do sell a larger model, if you prefer
Our Take
This is a great compact, slim shaker with extra storage. And t is offered at a great price! If you are looking for a small and slim shaker, try this one. Best protein shaker bottle in a small package.
Review: Very cool looking bottle, at a great price, that functions as well as it looks.
Pros
Measuring marks on the side
Has the look of a hand grenade, very tactical, very macho.
The flip top has a spot to store pills, never seen this on a protein shaker
Super heavy duty.
Snaps shut, you can feel the snap.
Cons
Our Take
Looks are not everything. This shaker bottle delivers in both looks and functionality.
Review: The Vortex shaker I a battery powered shaker with a built in blender and detachable powder pod.
Pros
Built in USB rechargeable blender
Bpa free
Can use the blender with soapy water to clean- very cool!
Clear plastic with measurement marks
Cons
The drinking hole is a little small
Our Take
This easy to use protein shaker blender has everything you need and functions well. What more can you ask for? One of the best protein shaker bottles available.
GNC Blender Bottle by Blender Bottle
Review: This shaker from a well known brand is useful and simple, with a whisk ball agitator.
Pros
Includes removable handle and stay open flip cap
Leak proof guaranteed, spout lid "snaps" in place to insure a good seal
Metal agitator ball
Made from high quality material, opaque plastic, can see the shake inside
Cons
Our Take
We love the secure snap, no spilling on the go protein shaker.
Review: This protein shaker sports extra storage for pills, protein powder and can expand with interlocking stacking cups.
Pros
Stacking interlocking storage cups
Pill organizer available
Loop lift handle that closes the water spout, can pack this cup around anywhere
Cons
A few people mentioned that the top begins to break or split after a few months use, otherwise this would have been our #1 pick
Our Take
For the serious bodybuilder, power lifter, CrossFit athlete or anyone serious about their supplements. This is the protein shaker extreme style!
Review: This simple mixer has a novel JAX shaped agitator mixer.
Pros
Unique style mixer, convo piece for sure
Cup includes removable handle
Claims to be able to mix baby formula, plus it is pretty easy to clean
Cons
Since it is not clear, it is hard to measure water and see if there are lumps
Our Take
Novel shaker, fun and available with different sayings on them.
Review: This two compartment shaker is a wide shaker with a stationary metal whisk at the top. Mixes sports drinks, gravy, sauces and even dressing.
Pros
Metal agitator , quality materials
Great price
Wider base means it is more stable and won't tip as easily
Cons
Will not fit in cup holders.
Our Take
This fat little guy is a great protein shaker at a great price.