17 Best Protein Powder Brands & TOP 25 Recommended Supplements Reviewed 2023
It has to be one of the most popular questions heard in gyms & among fitness-minded friends:
What is your go-to protein powder brand?
The selection of good protein powder brands is wider than the smile of a fat kid on cake day.
But before you run out and grab yourself a tub, be aware! Some sneaky and unscrupulous protein powder manufacturers are not telling the truth.
Inflated protein content. Skewed test scores. Outright lies on the label!
These are some of the precarious pitfalls you may encounter in your quest for the best protein powder of 2023.
If you looking for the best protein powder brands, you are in the right spot!
Here are the 17 best protein powder brands with 25 individual protein powder reviews.
I chose these based on label accuracy,3rd party lab quality tests & taste. Enjoy!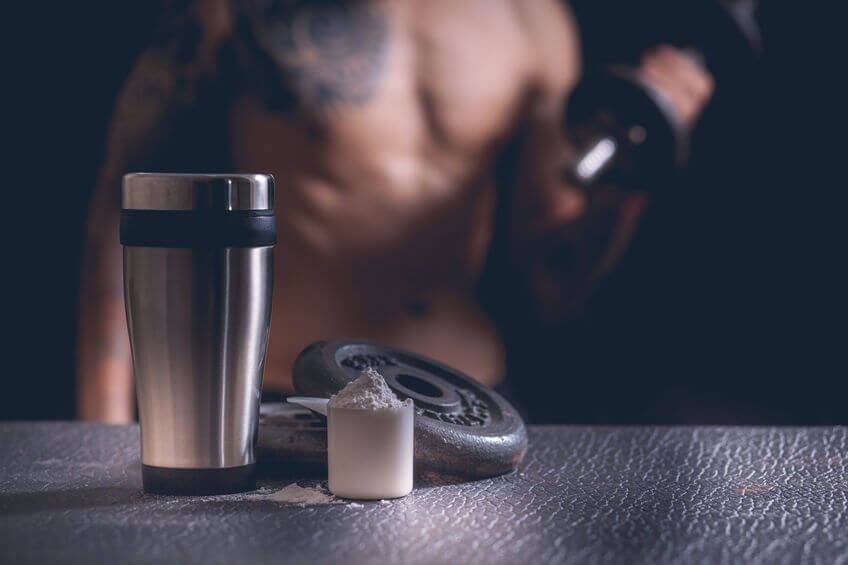 17 Best Protein Powder Brands 2023 + TOP 25 Protein Powder Reviews
ON or Optimum Nutrition
ON earned the number one spot on my list of the best brand of protein powders for two reasons:
Their Performance whey and Gold standard lines are the most popular.
The most popular flavors are Extreme milk chocolate, double rich chocolate and coffee.
What sets ON Nutrition apart?
ON has been around since 1986, has products in every category, they manufacture their own products in three facilities located in the USA, and the best thing is they demonstrate consistent protein content results in independent protein analysis studies.
Most Popular Optimum Nutrition Product?
Myprotein
This popular European protein powder brand has made inroads in the USA, opening up manufacturing in the state of Kentucky.
Their protein shakes taste good and score well in independent protein content tests. They should be on every Vegan's list with their vegan blend, which tastes better than many other vegan protein powders.
What sets them apart?
They have a huge assortment of quality powders, supplements, and foods for athletes.
EAS – Myoplex
EAS Sports Nutrition is an Abbot Laboratories brand and is well known for making Myoplex, a very popular protein drink.
They are well known for partnering with athletes to develop the best products.
What sets them apart?
They are widely available and have a huge selection of products.
Musclepharm
Musclepharm was founded by former NFL player Brad Pyatt who played wide receiver for the Indianapolis Colts.
He formed the company to create the science-based sports performance supplements he wanted as an athlete but were not available.
Their Combat powder is a favorite among bodybuilders, especially cookies and cream and Cinnamon bun flavors.
What sets them apart?
Scientifically designed by an athlete for athletes.
VPX
VPX started in 1993 by Jack Owec, a former high school science teacher, who had the vision to create scientifically backed products that really helped athletes reach their goals.
After having a bad experience with a "protein" supplement that turned out be no protein and lot's of sugar he was angry and decided a respectable, honest, science-based company that athletes could trust needed to be created.
What sets them apart?
Scientific formulas with cutting edge technology and ingredients, manufactured to exacting standards made for the performance athlete.
Nutiva
Nutiva is one of the best organic protein powder brands out there. They are committed to making organic real food products.
They believe in fair trade, sustainability, eating and buying locally and supporting small farms.
What sets them apart?
They aim to change the way the world eats so that people are not left to choose between the "lesser of two evils".
True Nutrition
True nutrition makes a huge line of powders and supplements. They do not spend a lot of money on advertising and instead choose to use that money for high-quality ingredients.
They have all products independently tested for purity and content so you can be sure what is written on the bag is what is actually inside.
They make affordable vegan protein powders, Paleo protein powders and protein powders for recovery, to name just a few.
What sets them apart?
They do not have flashy advertising or athlete endorsements. What they do have are quality products at a great price.
Dymatize Nutrition
Dymatize nutrition employs scientists to design their drinks and supplements, plus they spend a good chunk of change on testing and quality assurance.
Their Labdoor test backs up their claims of having superior quality products, as their Whey protein isolate received a quality score of 86, which is relatively high.
Dymatize supplements and drinks are used by Chip Smith Performance Systems elite athletes, which is a testament to the quality and performance-enhancing potential of Dymatize products.
Dymatize protein powders are among the best protein powder brands for women, those looking to lose weight, those who use protein powders to bake with and increase protein contact of baked goods.
What sets them apart?
Winner of Bodybuilding.com's "Isolate protein of the year" for 4 years straight.
NOW Foods
Now foods is a Ginormous nutrition and supplement company that makes a huge line of products, including many styles of protein powder.
They are one of the only companies to make a rice protein powder, making them one of the best rice protein powder brands, but they also make grass-fed whey, egg white, pea, sprouted brown rice, micellar casein, and whey protein powders.
They have been around as a natural foods producer since 1968 and they make quality affordable products manufactured in the USA and Canada.
What sets them apart?
NOW is a solid company that really does provide high quality, science-backed products at a value price.
Plant fusion
The two Plant fusion founders have a long history in the nutrition industry, both starting out in family-owned health food stores.
They saw that many plant-based protein powders used cheap fillers like soy or rice which made them taste bad and lowered their nutrition content.
They formed plant fusion specifically to create plant-based products that are nutritionally dense in addition to being plant-based.
What sets them apart?
Products are made in a facility certified as organic and located in the USA.
BodyMe
BodyMe is a Vegan, organic food brand based in the UK and founded in 2011. They make all manner of organic bars and powders and the best hemp protein powder brand I know of.
What sets them apart?
They make healthy raw food vegan products in an ethical honest manner.
Straightforward and simple goodness.
Ascent Native Fuel
Ascent is a trusted supplement brand, based in beautiful Denver Colorado that has been around for over 30 years.
What sets them apart?
Ascent makes their protein powder on site in their own facilities using grade "A" milk. They make a top quality product.
Muscle Milk (CytoSport)
Muscle Milk, aka CytoSport has been in the fitness game since 1998 and is based in Walnut Creek, CA.
What sets them apart?
All CytoSport brand and Muscle Milk line products are NSF Certified for Sport® and guaranteed to be free of WADA banned ingredients.
Suffering from Skinny Guy problems?
We have a solution. Check out our carefully curated list of Gainers for skinny dudes and hard gainers.
SFH (Stronger. Faster. Healthier.)
SFH is one of the healthiest protein powder brands around. They began in 2010 with the goal to create science-backed products with clean, natural ingredients and NO junk.
What sets them apart?
Their products use no soy or gluten.
BioChem
Biochem has been making protein powder for over 15 years. Their whey comes from grass-fed USA based cows.
All products are also Gluten free and Non-GMO. They also offer Vegan supplements including a vegan protein powder reviewed below.
What sets them apart?
Vegan and organic offerings, as well as pure, clean whey proteins, are in their lineup.
Animal
Animal brand is an old school classic weightlifting brand that goes way back to 1977 when Universal Nutrition was founded in Linden, New Jersey.
Back in those days, Arnold Schwarzenegger, Lou Ferrigno, Frank Zane, and Franco Columbu were at the top of their game.
Supplements were not really a big "thing" back then and Animal helped get the party started.
What sets them apart?
Being around a really long time. Loyalty, Following. Experience.
BSN
BSN makes a huge array of fitness supplements designed for high energy and performance. Their lineup includes some of the best pre-workouts and thermogenic fat burners know in the fitness realm.
BSN also makes fitness world renowned protein powder I will talk about in a minute…
What sets them apart?
Cutting edge technology used in their wildly popular Syntha 6 protein powder and all other products. Ever heard of NO Explode? I thought so…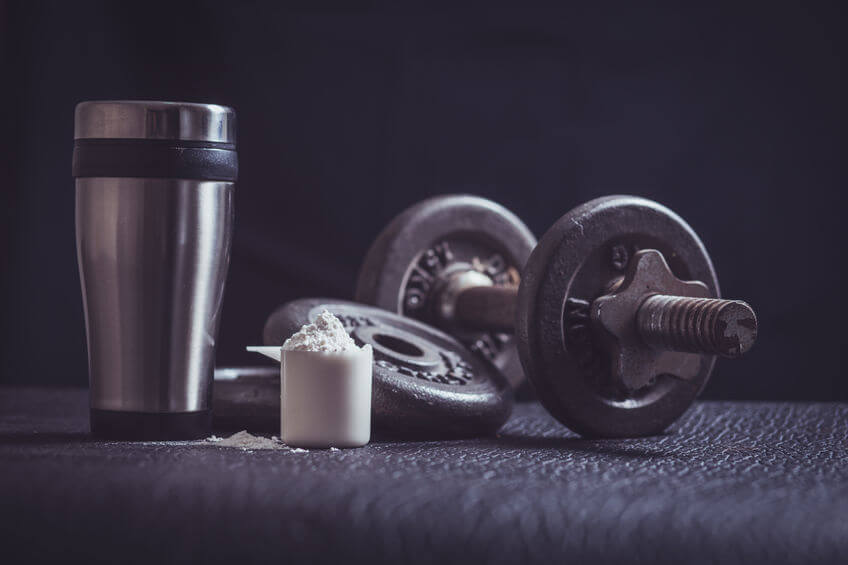 Third Party Testing Helps You Get What You Pay For
Let's face it!
It's not fun to think about, but sometimes what is written on the outside package of your favorite protein mix and supplements is not what's actually contained on the inside.
Bummer!
Some supplements may even have contaminants you would never know about since obviously, no one would list those on the ingredient list, right?
Look for companies that use independent third party testing before you buy.
You can also check other resources like the independent supplement tester Labdoor, to see if the ingredient label is true, the macros are accurate, and the product contains no nasties like heavy metal contamination or antibiotics.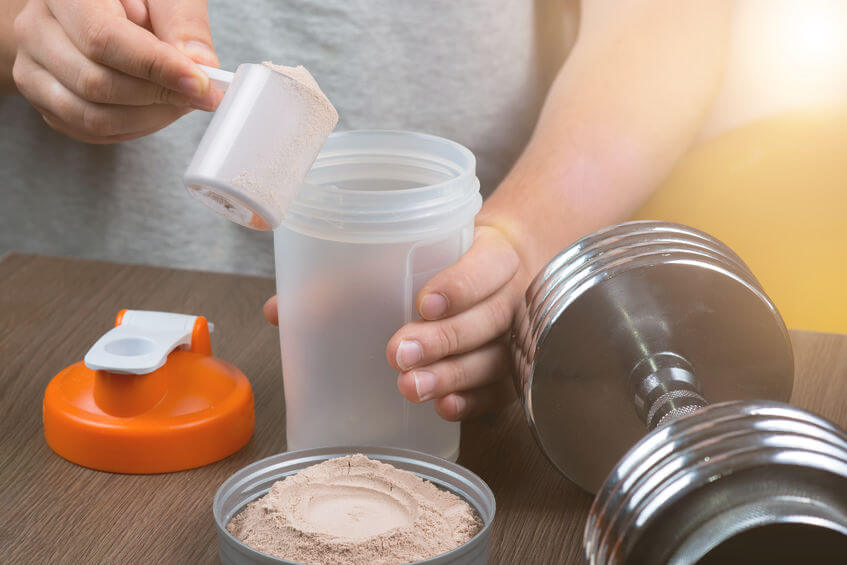 So there you have it, folks.
With 17 of the best protein powder brands and 25 individual protein powder reviews to choose from I know you will find the best one for you. No Excuses!
Don't forget to subscribe to the newsletter and be notified of hot new gear and supplement reviews.
Did I leave out your favorite protein powder? Let me know in the comments below and I will be sure to check it out.
Want to add a little rocket power to your workout?
Check out this list of the most focus enhancing pre-workouts I could find.