Best Mass Gainers for Skinny Guys + TOP 15 Mass Gainers Reviewed 2023
Need to gain weight fast?
Whether its genetics, eating habits, or age, some guys are simply hard gainers.
If you have tried to gain weight, but nothing is working, take heart, there is help out there.
A mass gainer or weight gainer shake can help you put on the weight you are after.
Here I lay out the 15 best weight gainers for skinny guys for 2023 and show you how to choose the best mass gainer for you.
TOP 15 Best Mass Gainers for Skinny Guys 2023
I hand-selected the 15 best weight gainers and reviewed each one.
Get ready to pack on some pounds because these have the calories, carbs, protein and muscle building components you need to build muscle and put on weight quickly.
Below are the top 15 best mass gainer supplements for skinny guys:
Quick Guide to Choosing the Best Weight Gain Supplement for You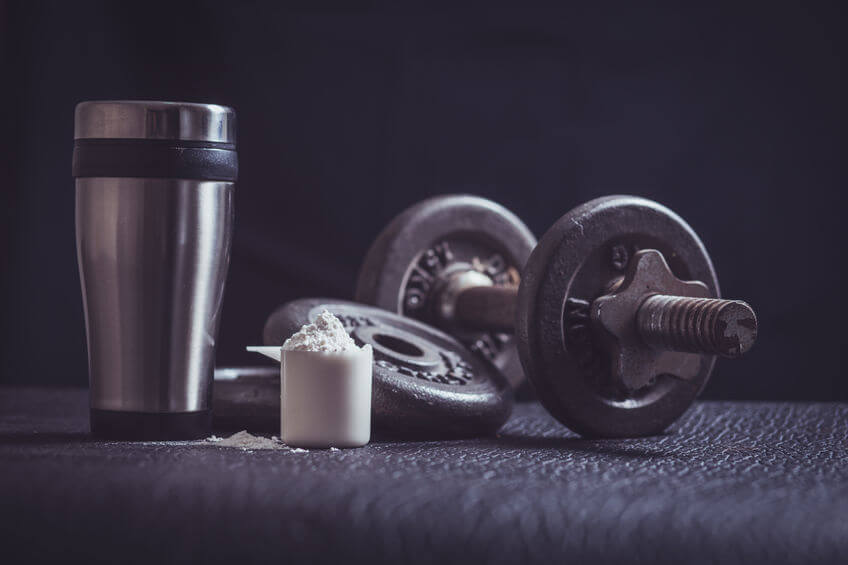 What is a Mass Gainer?
Weight gainers or mass gainers are supplements, usually in the form of a shake, that are packed with the calories required to help build your muscle mass and increase weight.
Advantages of Using Mass Gainer
Disadvantages of Using Mass Gainer
Mass Gainer Weight Gainer FAQs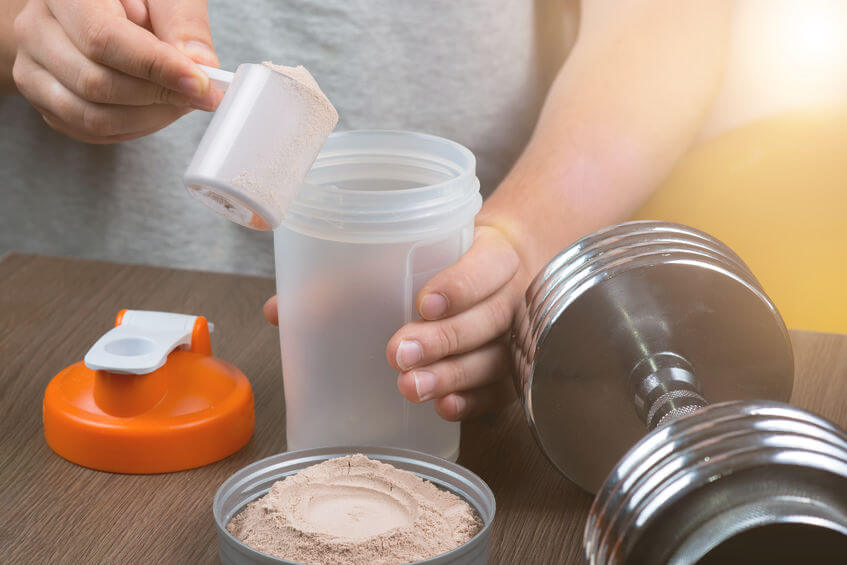 Does Mass Gainer Work for Skinny Guys?
Many people like to give advice on the best way to gain weight. Some will tell you that using mass gainers is expensive, or that you should just eat real food, or that mass gainer has tons of sugar or whatever.
But the bottom line is that mass gainers work for skinny guys.
You could gain several pounds in just one month from these weight gain shakes, especially if you mix them with whole full-fat milk.
At the end of the day, you just have to do what works for you!
What are the Side Effects of Mass Gainer?
Mass gainers are designed to gain weight, obviously.
But along with added pounds, weight gainers may come with a few unwanted side effects.
One side effect is increased risk of cavities. Many of these mass gainers contain large quantities of sugar, which promotes tooth decay. It is super important to take care of your teeth is you are supplementing with mass gainers.
Some athlete report an increased heart rate or feeling like their heart is skipping a beat while they supplement. If this happens back off your usage and check the ingredients carefully.
Some mass gainers contain caffeine, Yohimbine, or other ingredients which may cause side effects.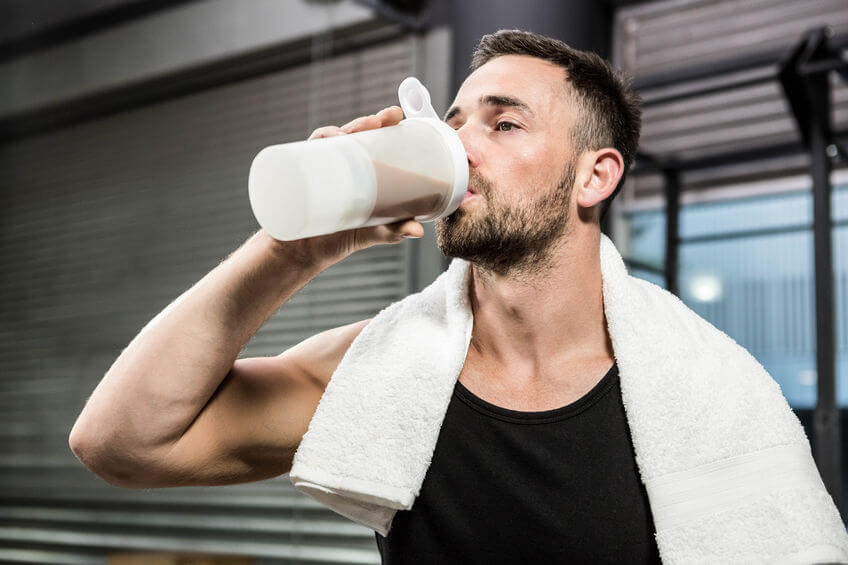 Can I Take Mass Gainer without Working Out?
Many people take mass gainers without working out. Especially elderly or injured people who are trying to gain weight.
But…
If you are healthy and able to work out, you should.
Taking a mass gainer, especially over time, will lead to an increase in body fat, unless you are exercising. So, unless you are after a physique like Homer Simpson, you better get to lifting.
Will Mass Gainers Make You Fat?
They can make you fat if you take them long term without exercise.
If you are a hard gainer this may seem inconceivable to you, and you are probably at less of a risk. But eventually, it can happen if you keep taking gainers without working out.
When should I Take My Mass Gainer?
For hard gainers, two shakes a day, plus three meals, is ideal. Drink one weight gainer shake first thing in the morning. The second shake, drink right before bed.
This way you have time to also eat three meals a day.
Yes, you still need to eat breakfast, lunch, and dinner. A mass gainer should not replace a meal, it is a supplement intended to stuff more calories into your body, not replace the ones you would normally eat.
Repeat this process at least 4 to 5 days a week, until you reach your goal weight.
Once you reach your goal weight back down to one or two days a week to maintain your weight.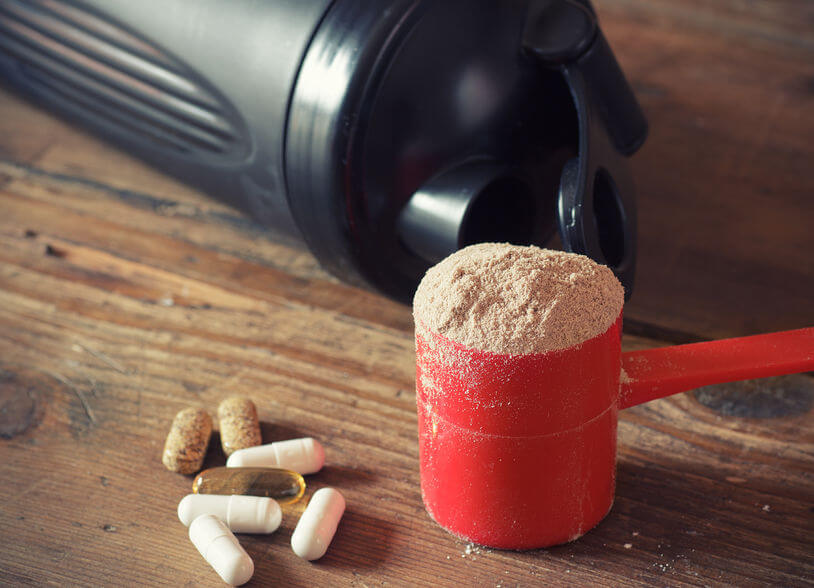 Which Mass Gainer is Best for Skinny Guys?
If you are short on time or get stuffed really easily a weight gainer may be the only thing that works. It is a short term solution, but a mass gainer can be a lifesaver.
IMO, the BEST weight gainers are the ones that use natural ingredients and have the least amount of sugar.
Let's be real here: Virtually all mass gainers have sugar.
But…
Some are better than others.
Two of my favorites are Naked Mass Natural and BSN True Mass Gainer which you can find if you simply click on the link.
Naked Mass Natural has a good protein count and uses organic ingredients.
BSN True Mass Gainer uses oat flour, along with maltodextrin as its carb source. Oats are a good source of carbs that do not add a ton of sugar.
Best Weight Gainer DIY Recipe?
If you have the time to cook, you may what to give a DIY gainer a whirl, in your blender, literally.
Here is a great DIY Mass gainer recipe you can try.
2 Cups Whole Milk
Calories 298
Protein 16 gr
2 Scoops PURE Whey isolate found here
Calories 100
Protein 24 gr
½ cup plain instant oatmeal
Calories 105
Protein 3 gr
2 Tbsp of Natural Peanut Butter
Calories 190
Protein 8 gr
Two tablespoons of honey
Calories 128
Protein 0 gr
TOTAL CALORIES: 821 AND TOTAL PROTEIN: 51
Mix in a blender with a few ice cubes and enjoy!
You can easily add a few more calories using a sugared variety of instant oatmeal and sugared peanut butter. This will also make the shake sweeter if that's your thing.
The Bottom Line
It is possible to gain weight fast, even if you are a skinny and hard gainer. Choose the right mass gainer and follow a consistent regimen for best results.
Love gear reviews and supplement news?
Then don't forget to sign up for the Garage Gym Power newsletter. Just enter your email address and hit submit and we will let you know when new content is available.