Best Mass Gainers for Skinny Guys + TOP 15 Mass Gainers Reviewed 2019
Need to gain weight fast?
Whether its genetics, eating habits, or age, some guys are simply hard gainers.
If you have tried to gain weight, but nothing is working, take heart, there is help out there.
A mass gainer or weight gainer shake can help you put on the weight you are after.
Here I lay out the 15 best weight gainers for skinny guys for 2019 and show you how to choose the best mass gainer for you.
TOP 15 Best Mass Gainers for Skinny Guys 2019
I hand-selected the 15 best weight gainers and reviewed each one.
Get ready to pack on some pounds because these have the calories, carbs, protein and muscle building components you need to build muscle and put on weight quickly.
Below are the top 15 best mass gainer supplements for skinny guys:
Review: This is the real deal, a lean mass gainer. JYM Mass protein powder is made from Isolate blend, not cheap concentrate, and contains 30 grams of carbs for every 30 grams of protein so it is perfectly balanced for MUSCLE gains – not FAT gains!
Pros
Each scoop has 280 calories and just 10 grams of sugars.
Balanced carbs to protein ratio.
Uses high-quality protein sources like Whey isolate, Micellar casein and egg whites.
Cons
Uses artificial sweeteners to get the sugar count lower.
Takeaway
This carefully formulated lean mass gainer gets my vote for best mass gainer of 2019.
Review: MuscleTech Mass Gainer has one feature I really appreciate. It is free from Crash inducing maltodextrin.
A 5 scoop serving delivers an impressive 820 calories with just 9 grams of sugar.
I like that the formula also includes digestive enzymes to help you get the most from the nutrition it provides, and the protein is a blend of fast-acting and slow-acting protein so you have a continuous supply of protein coming in.
Pros
Just 9 grams of sugar in 820 calories of nutrition – not bad!
60 grams of muscle-building protein per serving.
The formula uses 97 percent whey protein isolate as the protein source.
Cons
Uses artificial sweeteners and gums in the formula.
Takeaway
High calorie, good protein count, fair price and a good flavor, one of the best protein powders for skinny guys.
Review: I really like the specs of NutraBio Extreme mass. They have here a high calorie, low-ish sugar protein blend gainer.
They manage to keep the servings at just 4 scoops and only 6 grams of sugar while providing 650 calories and a decent serving of 53 grams of protein.
This gainer powder also tastes great and is easy to mix up – two things you cannot say about all protein powders.
Pros
Lab verified ingredients – no protein spiking or other funny business.
Just 6 grams of sugar per 650 calorie serving.
Actually tastes good and mixes smooth.
Cons
Uses Maltodextrin and artificial sweeteners.
Takeaway
Tastes good and mixes well, one of the best mass gainer for skinny guys.
Review: Vitol Russian Bear is designed by Vitol, a sports supplement company founded by Val Vasilef, a man known in the world of bodybuilding, as a former Mr. America.
He designed Russian bear based on Russian Science, the advice he got from his weight lifting champ friends in the US, and his Uncle John, the original "Russian bear" and products namesake.
Pros
1200 calories and 69 grams of protein, if made with whole milk.
Uses specialized muscle building, energy enhancing ingredients like Colostrum & Tribulus.
Contains digestive enzymes.
Contains a wide range of vitamins.
Uses MCT Oil.
Cons
Takeaway
Really packs of the pounds, best weight gain supplements for skinny guys.
Ultimate Nutrition Muscle Juice
Review: This stuff really works for packing on the pounds. It also tastes great and mixes super easy and can be mixed with water if that's what you want to do.
Of course, mixing it with whole milk really adds calories, protein, and flavor, so that's what most do.
The formula has a blend of fast and slow-digesting proteins to feed your muscles, and they include MCT oil, Omega 3s and digestive enzymes too.
Pros
1020 per serving calories mixed with just water!
Tastes great and mixes well.
56 grams of protein if mixed with water, even more with milk.
Cons
Uses Maltodextrin.
Tastes sugary.
Takeaway
Great taste, best mass gainer for skinny guys.
Review: Many Weider fans swear this weight gainer is the best for gaining weight fast.
It is loaded with calories, 8 scoops mixed with whole milk provides 1130 calories and 68 grams of protein, plus this weight gainer tastes good.
Pros
Contains added creatine, a lean muscle builder.
High in calories and protein.
Tastes good.
Cons
Contains Maltodextrin as the first ingredient – very sweet.
Takeaway
It works! Weider makes one of the best weight gainer for skinny guys!
Optimum Nutrition Serious Mass Gainer
Review: Optimum Nutrition Mass Gainer is one of the best mass gainers out there. This mass gainer gets you 50 grams of protein, 4.5 grams of fat, 252 grams of carbs, and an amazing 1,250 kcal per serving.
The high-calorie content and high protein makes it the best mass gainer protein for skinny guys. Optimum Nutrition mass gainer is going to work just fine.
Some of the mass building ingredients in Optimum Nutrition Mass Gainer are Creatine, a Mineral and Vitamin blend, Cocoa, Medium Chain Triglycerides, L-Glutamine, and Proprietary Protein Blend.
Pros
Has low fat compared to other mass gainers on the market.
Protein blend of fast and slow-digesting protein to feed your muscles.
Tastes good.
Cons
Has lots of sugar and Maltodextrin.
Takeaway
Want some serious mass? Give this calorie packed gainer a try!
Review: True mass gainer will give you 700 calories per serving plus 17 grams of fat, 90 grams of carbs, and 46 grams of protein.
The carbs are from rolled oats, a healthier source compared to other competitors. It works well for all skinny guys, and is a solid mass gainer.
The taste is nearly as good as the Optimum Nutrition Mass Gainer, but it is a little sugary.
Here are some of the bulk building ingredients in BSN True Mass Gainer: Rolled oats, Sunflower Powder, BCAA, and a proprietary Protein Blend.
Pros
Easy to mix.
Amazing taste.
Less fat.
Good macro split.
Cons
Artificial sweeteners and maltodextrin.
Takeaway
Great taste, good carbs and a balanced protein blend make BSN a favorite!
Review: Naked Mass Natural is one of the most natural and healthy mass gainers you can get. It contains Organic Raw Cacao, Naked Casein, Organic Coconut Sugar, Naked Whey, and Organic Maltodextrin.
Naked Mass natural is ideal before bed or between-meal to maintain calorie diet and high protein diet.
Tapioca Maltodextrin, Naked Whey, and Naked Casein were combined to produce complex carbs to preserve and gain lean mass.
Instead of using wheat Maltodextrin, Naked Mass Natural Maltodextrin comes from natural tapioca that is naturally gluten-free.
Pros
GMO-free, no artificial sweeteners.
It has a great taste.
Cons
Takeaway
The most natural, healthy weight gainer supplement in this roundup.
Universal Nutrition Real Gains
Review: The nutritional profile of Universal Nutrition Real Gains is almost perfect.
Each serving will get you just 6 grams of fat, 84 grams of carbs, and 53 grams of protein and about 602 bulk making calories per serving.
Universal Nutrition Real Gains has one of the lowest fat content and high protein content among all mass gainers out there.
The flavor and taste are superior compared to most mass gainers. It mixes well and is not too thick. Many users have reported good mass gains.
Universal Nutrition Real Gains gets my vote as one of the best mass gainer protein for skinny guys.
Pros
Good flavor and taste.
Low on fat and high on protein.
Dissolves easily.
Cons
Contains lots of Maltodextrin.
Takeaway
Good blend of protein and complex carbs, a well-rounded weight gainer.
Review: Cyto gainer contains 5 grams of fat, 74 grams of carbs, and 54 grams of protein. More protein helps the muscle grow, a good balance of fat, and enough carbs to keep you GROWING at the gym.
With 560 calories, CytoSport gainer is effective if you follow a solid training regimen.
The ratio of protein to the carbs is higher which makes this product healthier as it has lower Maltodextrin content than the competition. The flavor and taste are decent, too.
Pros
Made in USA.
Awesome macro split.
Good taste.
Cons
Takeaway
Calorie dense, high protein, well formulated muscle building gainer.
Review: Muscle Milk Gainer is one of the best when it comes to gaining weight. Muscle milk is known to perform and this High Carb formula will put some meat on your bones.
It has 9 grams of fat, 110 grams of carbs, and 32 grams of protein per serving. Which when combined gives 650 calories in all.
Muscle Milk Gainer is slightly low in protein but high in carbs than others. This works well for hard gainers!
It contains Maltodextrin which adds to the carb content but is not the healthiest way to get your carbs in.
Still, the formula has been around so long because the truth is, it works, you will gain weight if you stay consistent with it.
Pros
Decent flavor and taste.
Vitamin blend included in the mix.
Protein blend, mix of slow and fast-digesting proteins.
Cons
Contains milk.
Lots of Maltodextrin.
Takeaway
Tastes great and it works, an effective mass gainer supplement.
Review: Carbo Gain is derived from pure Maltodextrin which is 100% complex carbohydrate and will help you gain weight.
Maltodextrin is a linked sugar of "glucose polymers" that is easy for the body to use and store, hence the added pounds.
Glucose polymers are metabolized at a steady, and slow rate that helps keep energy levels up during your workout.
Carbo Gains contains no protein, no fiber or fat and also a good source of energy.
Pros
Non-GMO.
Gluten-free.
High carb.
Mixes easily in a blender with water or milk.
Cons
Contains no fat or protein.
Pure Maltodextrin.
Takeaway
If pounds are what you are after, Carbo gain will get the job done.
Dymatize Nutrition Super Mass Gainer
Review: Dymatize Nutrition Super Mass Gainer delivers 7.7 grams of L-Leucine, 1.5 grams of Creatine Monohydrate, 17 grams of Amino Acids to help you build lean muscle.
Amino acids are depleted during intense training, and Dymatize works to replenish your stores. The formula includes L-Leucine and creatine, which helps activate the muscle-building process for powerful strength and muscle gains.
The amino acids also encourage protein recovery and muscle construction speed.
Pros
Taste good.
Contains lean muscle promoting creatine.
Dissolves well when mixed well.
Cons
Contains Maltodextrin as the first ingredient.
Takeaway
Dymatize gainer tastes good and it works to put on weight.
Body Fortress Super Advanced Mass Gainer
Review: Body Fortress Super Advanced Mass Gainer is one of the best muscle building formulas out there.
Super mass gainer delivers 1,000 mass building calories. The chocolate flavor is delicious, so there is no reason to mix with anything but water if you prefer that.
The glycogen in the formula is vital for energy, recovery, and muscle building. This supplement is designed for those whose aim is to build serious muscle, pack on mass, and gain weight.
Pros
Blend of fast and slow acting proteins.
Taste quality is great.
Body Super Advanced mass gainer is free of wheat and yeast.
Cons
Contains soy ingredients and milk.
Takeaway
Good taste and a good mass gainer to put on weight.
Quick Guide to Choosing the Best Weight Gain Supplement for You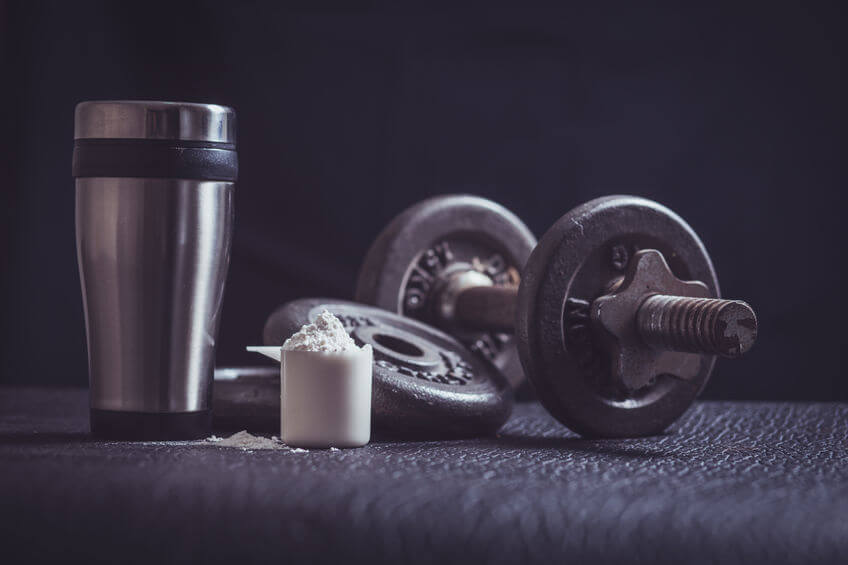 What is a Mass Gainer?
Weight gainers or mass gainers are supplements, usually in the form of a shake, that are packed with the calories required to help build your muscle mass and increase weight.
A mass gainer contains both micro and macronutrients along with other muscle building actives like creatine.
Advantages of Using Mass Gainer
Mass gainer contains ample amino acids. Amino acids help the body gain lean muscle mass.
Mass gainers help you gain muscle mass in a short period. These are due to the high amount of calories, proteins and carbs.
Mass gainer helps regenerate energy during exercise or training for an extended period.
Mass gainers contain protein, a building block you need to build muscles.
Mass gainers often contain other building components such as added amino acids, colostrum, creatine, arginine, and other muscle growth-promoting agents.
Disadvantages of Using Mass Gainer
Some mass gainer tastes chalky, bland or has a chemical taste, which makes it hard to take.
Some weight gain formulas contain high amounts of maltodextrin, which is basically sugar which is high on the glycemic index and spikes blood sugar.
Some weight gainers are heavy and hard to drink a full serving size because they make you feel REALLY full, like post-thanksgiving dinner style stuffed.
Some mass gainer contains both Caffeine and Creatine which may cause dehydration.
Mass Gainer Weight Gainer FAQs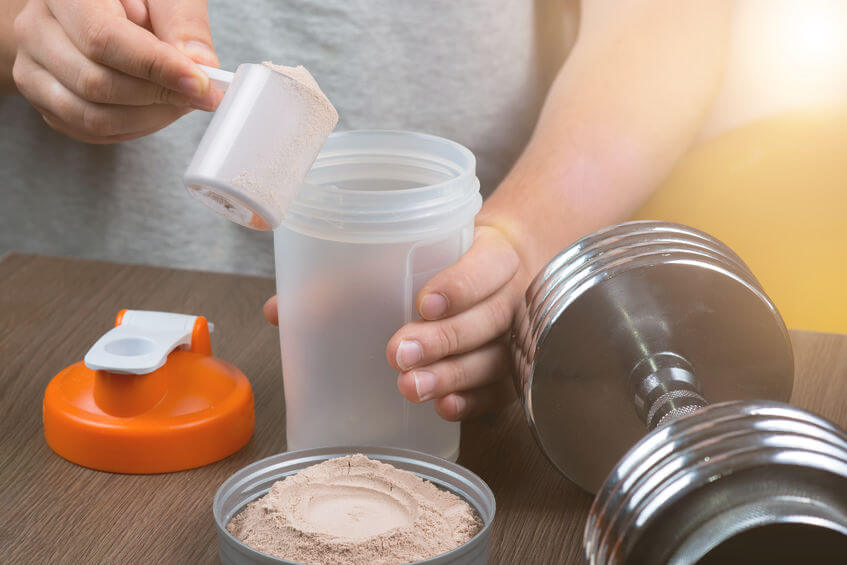 Does Mass Gainer Work for Skinny Guys?
Many people like to give advice on the best way to gain weight. Some will tell you that using mass gainers is expensive, or that you should just eat real food, or that mass gainer has tons of sugar or whatever.
But the bottom line is that mass gainers work for skinny guys.
You could gain several pounds in just one month from these weight gain shakes, especially if you mix them with whole full-fat milk.
At the end of the day, you just have to do what works for you!
What are the Side Effects of Mass Gainer?
Mass gainers are designed to gain weight, obviously.
But along with added pounds, weight gainers may come with a few unwanted side effects.
One side effect is increased risk of cavities. Many of these mass gainers contain large quantities of sugar, which promotes tooth decay. It is super important to take care of your teeth is you are supplementing with mass gainers.
Some athlete report an increased heart rate or feeling like their heart is skipping a beat while they supplement. If this happens back off your usage and check the ingredients carefully.
Some mass gainers contain caffeine, Yohimbine, or other ingredients which may cause side effects.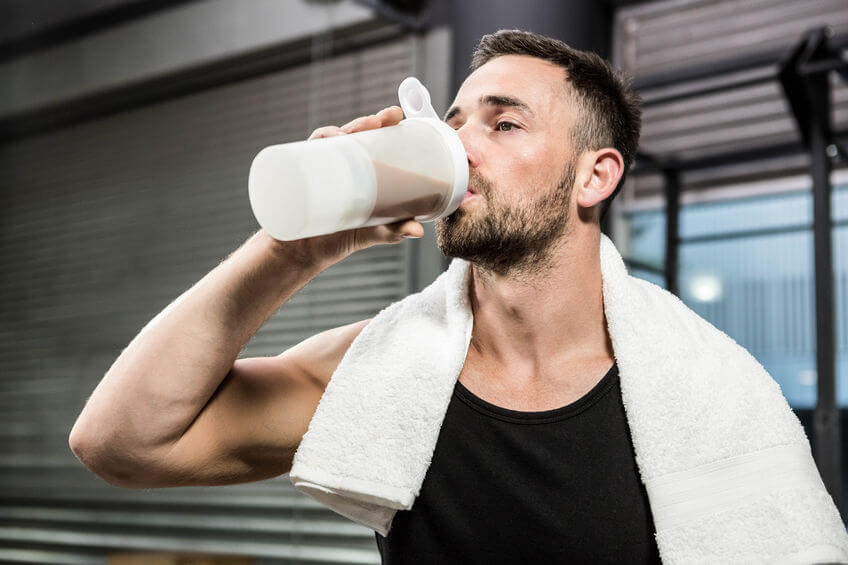 Can I Take Mass Gainer without Working Out?
Many people take mass gainers without working out. Especially elderly or injured people who are trying to gain weight.
But…
If you are healthy and able to work out, you should.
Taking a mass gainer, especially over time, will lead to an increase in body fat, unless you are exercising. So, unless you are after a physique like Homer Simpson, you better get to lifting.
Will Mass Gainers Make You Fat?
They can make you fat if you take them long term without exercise.
If you are a hard gainer this may seem inconceivable to you, and you are probably at less of a risk. But eventually, it can happen if you keep taking gainers without working out.
When should I Take My Mass Gainer?
For hard gainers, two shakes a day, plus three meals, is ideal. Drink one weight gainer shake first thing in the morning. The second shake, drink right before bed.
This way you have time to also eat three meals a day.
Yes, you still need to eat breakfast, lunch, and dinner. A mass gainer should not replace a meal, it is a supplement intended to stuff more calories into your body, not replace the ones you would normally eat.
Repeat this process at least 4 to 5 days a week, until you reach your goal weight.
Once you reach your goal weight back down to one or two days a week to maintain your weight.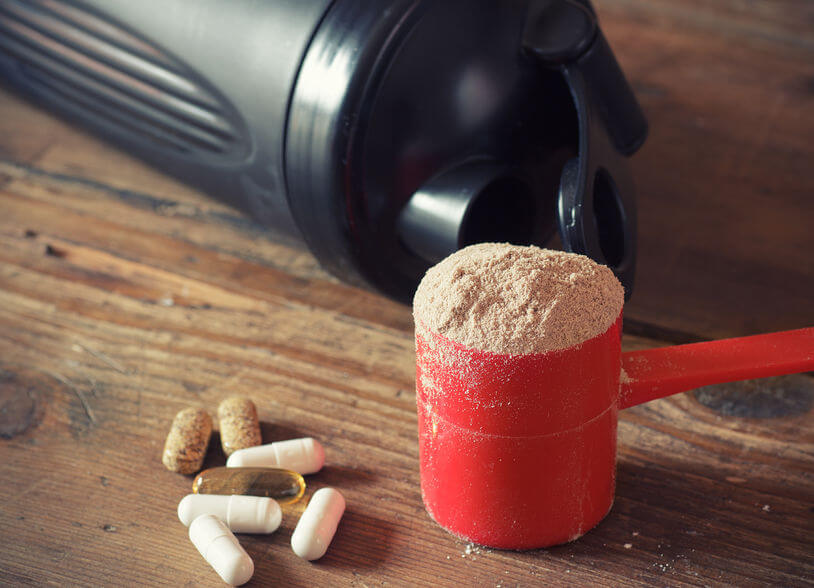 Which Mass Gainer is Best for Skinny Guys?
If you are short on time or get stuffed really easily a weight gainer may be the only thing that works. It is a short term solution, but a mass gainer can be a lifesaver.
IMO, the BEST weight gainers are the ones that use natural ingredients and have the least amount of sugar.
Let's be real here: Virtually all mass gainers have sugar.
But…
Some are better than others.
Two of my favorites are Naked Mass Natural and BSN True Mass Gainer which you can find if you simply click on the link.
Naked Mass Natural has a good protein count and uses organic ingredients.
BSN True Mass Gainer uses oat flour, along with maltodextrin as its carb source. Oats are a good source of carbs that do not add a ton of sugar.
Best Weight Gainer DIY Recipe?
If you have the time to cook, you may what to give a DIY gainer a whirl, in your blender, literally.
Here is a great DIY Mass gainer recipe you can try.
2 Cups Whole Milk
Calories 298
Protein 16 gr
2 Scoops PURE Whey isolate found here
Calories 100
Protein 24 gr
½ cup plain instant oatmeal
Calories 105
Protein 3 gr
2 Tbsp of Natural Peanut Butter
Calories 190
Protein 8 gr
Two tablespoons of honey
Calories 128
Protein 0 gr
TOTAL CALORIES: 821 AND TOTAL PROTEIN: 51
Mix in a blender with a few ice cubes and enjoy!
You can easily add a few more calories using a sugared variety of instant oatmeal and sugared peanut butter. This will also make the shake sweeter if that's your thing.
The Bottom Line
It is possible to gain weight fast, even if you are a skinny and hard gainer. Choose the right mass gainer and follow a consistent regimen for best results.
Love gear reviews and supplement news?
Then don't forget to sign up for the Garage Gym Power newsletter. Just enter your email address and hit submit and we will let you know when new content is available.